Health and Medicine
Governor Northam says Virginia is now prepared to handle any increases in COVID-19 cases that might now occur, and that's why he feels comfortable phasing in the reopening starting tomorrow — even as his administration plans to combat it well into the future. WFIR's Evan Jones has more:
The Southwest Virginia and Bedford Regional Water Authorities are urging those businesses planning to re-open Friday to first run water through all the faucets for several minutes. Officials say chlorine levels dissipate in pipes that are unused for long periods, and that could diminish the water's ability to remain free of bacteria. Opening the faucets lets you access more freshly-treated water already flowing through distribution lines.
NEWS RELEASE: As businesses begin preparations to reopen on May 15th, the Bedford Regional Water Authority and Western Virginia Water Authority (Authorities) are encouraging all businesses who have had reduced operations or had their doors shut since the Commonwealth of Virginia Executive Order 53 closed non-essential businesses on March 24, 2020 to flush the water that is in their internal plumbing pipes before they reopen.  The residual chlorine level in the water that has been sitting unused in pipes for a long period of time may have dissipated to a point where the disinfection level is no longer effective at keeping the water within a facility free of bacteria. Therefore, the water in the plumbing pipes may be unsuitable for drinking, showering or other uses.
According to the Center for Disease Control (CDC): "Stagnant, or standing water can cause conditions that increase the risk for growth and spread of Legionella and other biofilm-associated bacteria. When water is stagnant, hot water temperatures can decrease to the Legionella growth range (77-108°F, 25-42°C). Stagnant water can also lead to low or undetectable levels of disinfectant, such as chlorine. Ensure that your water system is safe to use after a prolonged shutdown to minimize the risk of Legionnaires' disease and other diseases associated with water."
The water treatment process utilized by both Authorities ensures that water is safe and healthy to drink with regular usage. Since business closures on March 24, the residual chlorine in the water may have dissipated to a point where it is no longer effective at keeping the water within your facility free of bacteria.
To ensure that facilities are receiving fresh water, businesses are encouraged to run water through all points of use (faucets, spigots, shower heads, etc.) with both hot and cold water for several minutes prior to using the water. This will allow any stagnant water to be flushed from the pipes and replaced with fresh water drawn from the Authority's distribution lines.
It is also important to clean and disinfect all water fountains, water features, eye wash centers, safety showers, etc. prior to use.
"Providing clean water to our customers is top priority for the Authority," said Brian Key, Bedford Regional Water Authority Executive Director. "That is why it is so important for businesses to flush the water prior to their business reopening. We want to make ensure citizens are drinking the water that we treated yesterday and not water that has been sitting in their building's pipes for a few weeks."  "The Western Virginia Water Authority's mission provide safe and essential water supply to our customers is more important than ever as the communities and customers we serve are impacted by the COVID-19 crisis.  We are here to provide important information and answers about your water quality, our treatment processes and the important steps you need to take to keep the water in your business or residence safe" stated Michael McEvoy, Executive Director for the Western Virginia Water Authority.
The Bedford Regional Water Authority and Western Virginia Water Authority are considered essential businesses and have been able to continue, and will continue, treating water and wastewater throughout the pandemic. Even prior to this health crisis, the water treatment process in place for both water and wastewater eliminates viruses such as COVID-19 along with other viral strains and harmful bacteria.
The CDC also has additional resources for businesses on how to prepare their water systems for reopening: https://www.cdc.gov/coronavirus/2019-ncov/php/building-water-system.html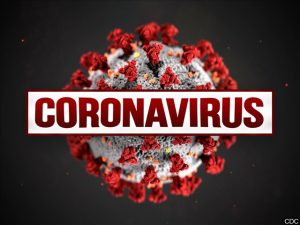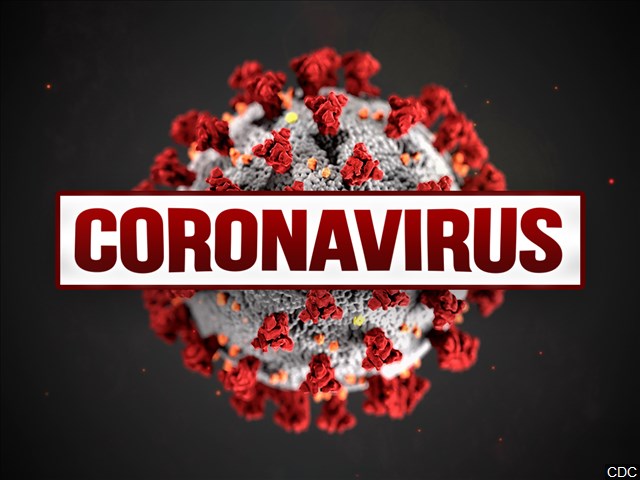 Carilion is part of a national research study that aims to assess how recovered COVID-19 patients can help current ones battle the virus. It involves the blood plasma that takes antibodies from those recovered COVID patients and is infused into those who are seriously ill with it. WFIR's Evan Jones has more:
NEWS RELEASE: Carilion is participating in a national research study assessing the use of convalescent plasma in the treatment of COVID-19. Hospitalized patients with severe COVID-19 disease will have access to the therapy, which uses donated plasma from patients who have already recovered.
Plasma infusion takes antibodies from recovered patients and introduces them to those currently receiving treatment, helping fight infection for the sickest of the sick. This type of therapy has proven effective in the treatment of other viral infections, and researchers are investigating its application to the treatment of COVID-19.
Dr. Ekta Bansal, an Infectious Disease physician, is leading this trial for Carilion as part of the larger clinical trial sponsored by the FDA and Mayo Clinic; it includes more than 1,500 health systems across the country.
Plasma donations are needed. Patients who have recovered from COVID‑19 can donate plasma through the American Red Cross. Click these links to learn more about the research and how people can donate.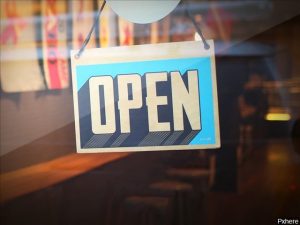 The wait is almost over. Two days from now, most of Virginia will begin the process of re-opening many businesses, but state health officials say this is no time to think the COVID-19 threat is over and to let our guard down. They say while it is is a start that many retail businesses, hair and nail salons and restaurants open up again, it is anything but the finish. WFIR's Evan Jones has more:
Governor Northam says he is working with local officials in northern Virginia to consider different reopening timetables from the rest of the state. But for now, Friday still appears to be our day one of Phase One, as WFIR's Evan Jones reports.
RICHMOND, Va. (AP) — Virginia Gov. Ralph Northam says the state is still on track to begin its gradual reopening this week amid the coronavirus pandemic, with the exception of the population-dense Washington suburbs.
Northam said at a news conference Monday that the state continues to see positive trends in key metrics related to the virus' spread, hospital readiness and testing capacity. He said the state is almost ready to begin a gradual reopening of nonessential businesses, houses of worship and other places currently closed.
"If our numbers continue to trend in the direction they are … I anticipate that will go into phase one on Friday," Northam said.
But he added while the same trends are moving in the right direction in northern Virginia, he is still concerned about the region's elevated number of cases. An example: Northern Virginia reported more than 700 cases in the previous 24 hours, Northam said, while the rest of the state reported less than 300.
The region's political leaders wrote a letter to Northam on Sunday asking the governor to allow northern Virginia to move at a slower pace in easing restrictions. Northam said he's happy to work with those leaders and plans to provide more detail about what northern Virginia's eventual reopening will look like on Wednesday.
The northern Virginia region shares a border with Washington, D.C. and Maryland, whose leaders have not given a specific date for reopening.
Northam's ordered some businesses closed two months ago and his planned first phase of reopening will retain severe restrictions. Some retail businesses will reopen with limited capacity, but indoor gyms would remain closed, beaches would remain closed to sunbathers and restaurants would still be prohibited from indoor dine-in service.
Northam, a Democrat, has increasingly come under fire from some Republicans for not being more aggressive in reopening the state like governors in some other states.
Pat Herrity, a member of the Fairfax County Board of Supervisors and one of the few remaining Republican elected officials in northern Virginia, said he's disappointed that northern Virginia apparently won't start the first phase along with the rest of the state.
"The majority of people I hear from want to take a small step back to normal," said Herrity. "Phase one is a baby step forward, and I think it should be taken."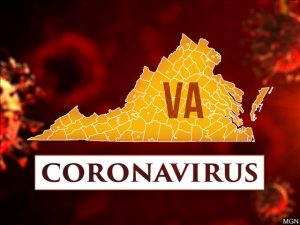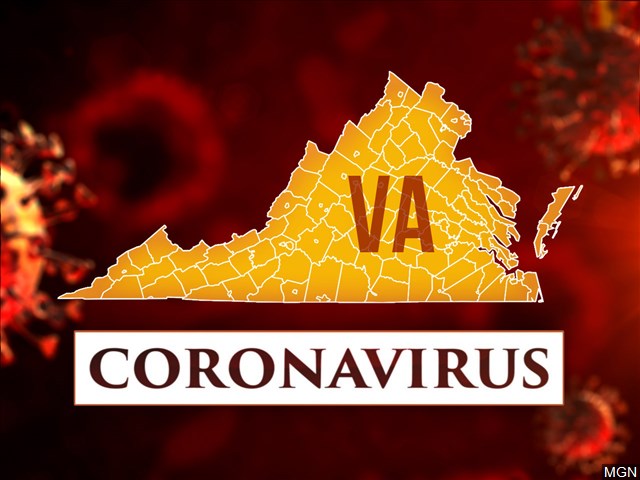 VDH is reporting 989 new coronavirus cases bringing the statewide total to 25,070. State health officials say there were 11 more COVID-19 related deaths over a 24-hour span, bringing the statewide death toll to 850. The number of Virginians tested for COVID-19 stands at 167,758.
The Virginia Department of Health reports 885 new COVID-19 cases over the past 24 hours, that's up from the 854 listed as of yesterday by 10am. The state now has 24,081 COVID-19 cases. 12 more people died from complications related to the Coronavirus, down 3 from yesterday and a sharp drop from the 43 reported on Friday. Some good news: for the 7th straight day no hospital in the Commonwealth reported having difficulty in sourcing the Personal Protective Equipment needed to protect their health care workers.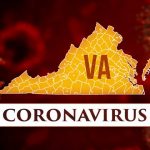 The Virginia Department of Health reports 23,196 cases of coronavirus as of this morning. That's up from 22,342 reported Friday. 1,110 of Saturday's cases are listed as "probable." There are 827 recorded coronavirus-related deaths in the commonwealth, up from 812 reported Friday, and 3,164 people have been hospitalized. 136,039 people have been tested.
NEWS RELEASE: Governor Ralph Northam today outlined a three-phase plan to ease restrictions on businesses and gatherings, when health data supports doing so.
Governor Northam said he will extend key provisions of Executive Order 53, which places restrictions on businesses and gatherings of more than 10 people, at least through next Thursday, May 14, at midnight. The Northam administration will continue to monitor health data to ensure that trends of positive cases are going downward, that hospital capacity remains steady, that testing is increased, and that hospitals and medical facilities have necessary supplies of PPE. For more information on key metrics, please see here.
Phase I of easing restrictions would continue social distancing, teleworking, recommendations that people wear face coverings in public, and the ban on social gatherings of more than 10 people. It would ease some limits on business and faith communities, and would transition the stay at home directive to a "safer at home" guideline, especially for those in vulnerable populations.
It is expected that Phase I would last two to four weeks, as would the two subsequent phases, depending on health metrics.
A recent Kaiser Family Foundation survey reported that nearly half of the respondents said the Coronavirus was taking a toll on their mental health. That doesn't surprise one local non-profit executive. More from WFIR's Gene Marrano: