Health and Medicine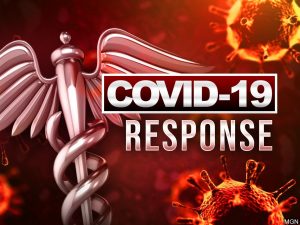 NEWS RELEASE:
RICHMOND—Governor Ralph Northam and State Health Commissioner M. Norman Oliver, MD, MA today directed all hospitals to stop performing elective surgeries or procedures to help conserve supplies of personal protective equipment (PPE).
The public health emergency order does not apply to any procedure if the delay would cause harm to a patient. The order also does not apply to outpatient visits in hospital-based clinics, family planning services, or emergency needs.
Earlier this week, Governor Northam recommended that hospitals postpone any elective surgeries, and many have already done so.
"Hospitals and medical facilities in Virginia and around the country are in desperate need of additional masks, gowns, gloves, and other personal protective equipment," said Governor Northam. "While we work to increase our supply, it makes sense to decrease the demand on that equipment where we can. Postponing elective surgeries allows us to divert more PPE to the medical staff who are dealing with the COVID-19 outbreak so we can better protect the men and men on the front lines of this public health emergency, fighting to keep us all safe."
Licensed inpatient and outpatient surgical hospitals, free-standing endoscopy centers, physicians' offices, and dental, orthodontic, and endodontic offices may perform any procedure or surgery that if delayed or canceled would result in the patient's condition worsening. Outpatient surgical hospitals are encouraged to work with local inpatient hospitals to assist with surge capacity needs. The full text of Order of Public Health Emergency Two is available 
here
.
Virginia received its first shipment of PPE from the national stockpile this week and the state has made its second request. The Governor continues to call for a nationally-led response for acquiring and distributing PPE so that states are not competing against each other, the federal government, and even other countries for the equipment, causing higher prices in the private sector.
Last week, Governor Northam issued 
Executive Order Fifty-Two
 that lifts Virginia's certificate of public need restrictions, allowing hospitals and nursing homes to increase their bed capacity as needed to respond to the COVID-19 pandemic.
Governor Northam has ordered many non-essential businesses to close for 30 days, and told Virginians to stay home except for necessary trips out, so as to increase social distancing and slow the spread of the virus.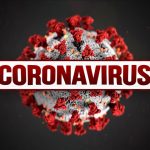 Governor Northam is calling on Liberty University President Jerry Falwell, Jr. to close the college down until the coronavirus pandemic subsides. But Falwell defends his decision as WFIR's  Evan Jones reports:
—–
RICHMOND, Va. (AP) — In light of the coronavirus pandemic, Virginia's governor asked Liberty University President Jerry Falwell Jr. on Wednesday to reconsider his decision to welcome students back to the Lynchburg campus this week after their spring break.
Speaking at a news conference in Richmond, Gov. Ralph Northam criticized Liberty, which is among the nation's largest and most prominent evangelical colleges, as sending "mixed messages" about COVID-19. The illness has crippled economies, forced restrictions on the movement of millions of people and swamped health care systems.
However, residential students were told they were "welcome" to return to campus, according to an email sent to students. The move was at odds with many other institutions of higher education, including the University of Virginia in Charlottesville, which has said only students who have "no other options" can remain on campus, and William & Mary, which closed its residence halls.
"I would suggest that President Falwell look to the actions of the leaders of Virginia's flagship universities for how to set a strong example in this health crisis and to please reconsider his message that invites and encourages students to return to campus," said Northam, who is a doctor.
In a statement that accused Northam of making "false accusations," the university said it was in compliance with all of the governor's directives and applicable federal guidance. It noted that health inspectors performing an unannounced inspection earlier in the week found no violations.
"Our students are part of the Lynchburg community!" Liberty said in a statement. "They work jobs, have apartments, make economic contributions and pay taxes. That they should be banned or discouraged from choosing to utilize the shelter and food sources that they paid for in a time of crisis is unthinkable."
Liberty officials have said about 1,500 of the approximately 15,000 residential students are back on campus.
Falwell, one of President Donald Trump's earliest and most ardent high-profile supporters, has generally characterized concerns about the virus as overblown. He has offered unsubstantiated speculation that the coronavirus may have been the work of North Korea and accused the news media of stoking fear.
An email sent to students last week and obtained by AP said that "all residential students are welcome to either stay in place or return to campus with various safety measures in place."
For most people, the new coronavirus causes mild or moderate symptoms, such as fever and cough that clear up in two to three weeks. For some, especially older adults and people with existing health problems, it can cause more severe illness, including pneumonia and death.
Local officials told AP they were fielding complaints from residents and Liberty parents about the school's policy. Lynchburg Mayor Treney Tweedy said in a statement Tuesday that she thought the decision letting students return was "reckless."
"That anyone in the City of Lynchburg would welcome other college students from across the state — and indeed the world — to return "home" to Lynchburg but expect the drawbridge should be pulled up to deny entry to Liberty students illustrates the height of hypocrisy and scapegoating that is going on today," Liberty's statement said.
On Wednesday, Northam quoted from 1 Corinthians, saying: "It is required that those who have been given a trust must prove faithful."
"Proving faithful means providing clear and consistent guidance," he went on to say. "And it means respecting the duty that Liberty University has to its students, its staff, the Lynchburg community in which it is located, and our Commonwealth."
LIBERTY UNIVERSITY STATEMENT:
Liberty University has been, and will continue to be, in compliance with all of Virginia Gov. Ralph Northam's directives, as well as all applicable federal guidance.
The Governor was quoting scripture today about Christian duty to protect our students. That's exactly what Liberty has been laboring tirelessly to do over the last couple of weeks. We really think it's un-Christian to turn students away and push any problems off on someone else. Most of our residential campus students are not in the Lynchburg area. Only about 10 percent of our residential students are currently here on campus. Many of those are international students who did not leave the country on Spring Break and have nowhere else to go. The Governor should understand that.
These students are in their living spaces attending classes and convocations online, not in classrooms or the Vines Center. They are getting their dining plan food by takeout instead of eating in the dining halls. The campus is fairly spacious and uncrowded, so they are spread out and observing social distancing. They are not working out in our fitness centers, not bowling in our bowling alley, not skating in the ice rink, and not engaging in our sports, intramurals, or student organization activities. Touchpoints across campus are being sanitized several times a day.
The Central Virginia Health District came to Liberty yesterday, Tuesday, March 24, for an unannounced inspection, and they did not find Liberty in violation of any of the State of Virginia's Executive Order 53 – the Governor's order that placed temporary restrictions on restaurants, businesses and gatherings. As Jim Bowles, the Environmental Health Manager for the CVHD stated:
"All operations appeared to be in compliance with the Governor's emergency order, which becomes effective at midnight. We observed that all operations were carry-out only, no seating was provided, and onsite security guards — present at each location — were limiting the number of customers in line to 10."
Our students are part of the Lynchburg community! They work jobs, have apartments, make economic contributions and pay taxes. That they should be banned or discouraged from choosing to utilize the shelter and food sources that they paid for in a time of crisis is unthinkable. The only Liberty students who are here are adult students who have concluded that this is the only place they have or it is the safest and best place to be, among what may be limited options for them. So yes, we welcomed them to stay and did not ban or discourage anyone from accessing their local food and shelter.
That anyone in the City of Lynchburg would welcome other college students from across the state — and indeed the world — to return "home" to Lynchburg but expect the drawbridge should be pulled up to deny entry to Liberty students illustrates the height of hypocrisy and scapegoating that is going on today.
We invite Governor Northam to come and see our compliance for himself, rather than making false accusations in press conferences from Richmond. As the Ninth Commandment says, "Thou shalt not bear false witness against thy neighbor."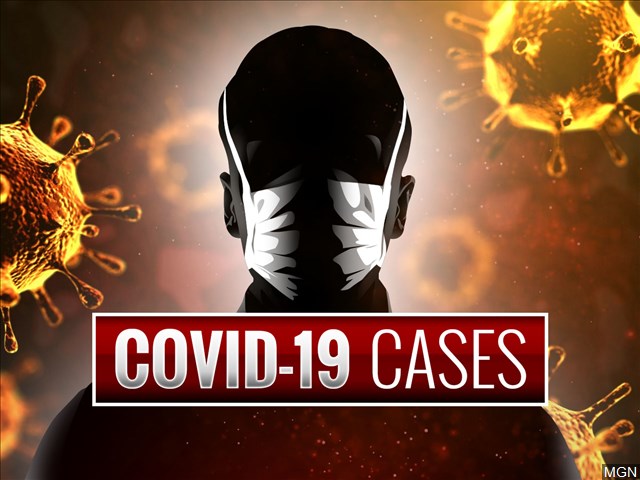 Daily updates from President Trump and Governor Ralph Northam may have overshadowed updates from a Roanoke delegate who is also keeping people in the loop. WFIR's Ian Price has more: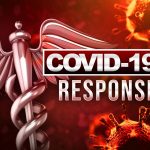 The numbers are worrisome: 6-figure job losses in the Lodging and Tourism Industry – and the worst could still be ahead says a Virginia trade organization president – who spoke with WFIR's Gene Marrano: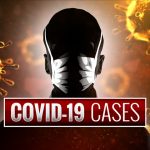 Carilion Clinic reports that as of Wednesday morning, it has now treated six patients who have tested positive for COVID-19. The health system says five of the six are self-isolated at home and not in need of hospital care. Carilion officials say it is up to the Virginia Department of Health to detail the cities or counties where the patients  reside.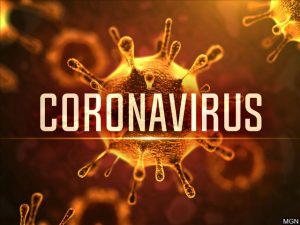 From State Health Department: The New River Health District announced yesterday  its first confirmed case of COVID-19 in a resident of the district. The patient is a female in her 20s, and lives in Radford. She is self-isolating, with no known exposures to the public. To protect patient privacy, no further information will be provided.
"We've been preparing for this news for more than two weeks," said Noelle Bissell, M.D., director, New River Health District. "The Virginia Department of Health and our partners in health and public safety have been in constant contact to develop effective measures to keep New River Valley residents safe and well. Now, more than ever, it's important for everyone to practice personal public health precautions, primarily for hand and surface hygiene and social distancing. These are the most effective ways to minimize the spread of illness and keep yourself and those around you well."
"For each confirmed case of any communicable illness that is required to be reported, the VDH identifies potential contacts, assesses their risk of exposure and recommends appropriate public health and medical measures," said Dr. Bissell.
Most patients with COVID-19 have mild to moderate symptoms, which include fever, cough and shortness of breath. Symptoms most often appear within 14 days of being exposed to an infectious person. COVID-19 spreads primarily through respiratory droplets produced when an infected person coughs or sneezes. In a small number of patients, COVID-19 can lead to more severe illness, including death, particularly among those who are older or those who have chronic medical conditions, like diabetes, heart or lung disease or compromised immune systems.
To lower the risk of spreading respiratory infections, including COVID-19, the Virginia Department of Health encourages everyone to:
· Stay home when you are sick;
· Avoid contact with sick people;
· Cover your mouth and nose with a tissue or your sleeve (not your hands) when coughing or sneezing;
· Wash your hands often with soap and water for at least 20 seconds; use an alcohol-based hand sanitizer if soap and water are not available;
· Avoid touching your eyes, nose, and mouth;
· Clean and disinfect frequently touched objects and surfaces;
· If you are experiencing symptoms, call your doctor;
· Practice social distancing. Maintain at least six feet of space between yourself and other individuals when out in public; and
· Avoid crowds of more than 10 people.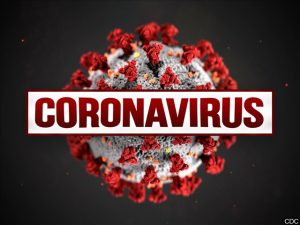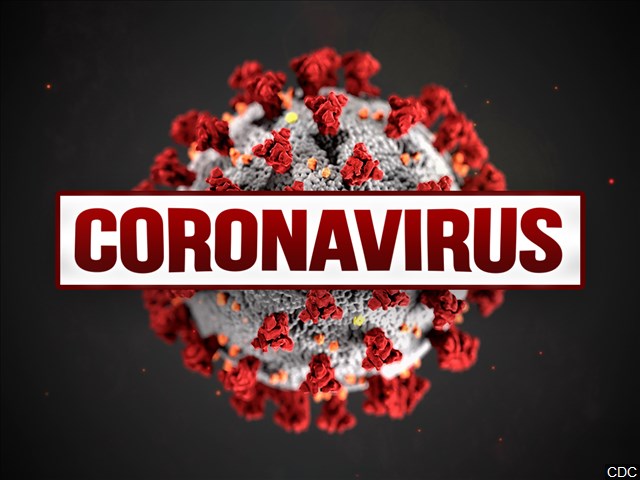 Governor Northam says Virginia is working to obtain more ventilators to handle the expected surge in demand and need as the number of coronavirus cases keeps growing. WFIR's Evan Jones has more:
NORFOLK, Va. (AP) — Virginia Gov. Ralph Northam doubled down Tuesday on his warning that people will have to stay at home and many businesses will remain shuttered for "months, not weeks" as the nation battles the coronavirus pandemic.
Northam, who is a doctor, warned against "mixed messages" when asked about President Donald Trump's outlook on the coronavirus. The Democrat did not share Trump's hopes that the country would reopen by Easter, which is 19 days away.
"It would be nice to say that this will be behind us in two weeks," Northam said at a news conference about Trump's statements earlier in the day. "That's really not what the data tells us. What the data tells us is this will be with us for at least two to three months and perhaps even longer."
He argued that tens of thousands of Americans die from the seasonal flu or in automobile accidents and "we don't turn the country off."
"We'll assess at that time and we'll give it some more time if we need a little more time, but we need to open this country up," Trump added. "We have to go back to work, much sooner than people thought."
Northam warned that the number of virus-related deaths in Virginia would keep going up.
"We have nowhere come close to hitting that peak of the curve," the governor said. "But if we continue to do what we're recommending, we will hopefully flatten that curve as much as we can."
Later Tuesday afternoon, health officials announced the death of two additional patients from COVID-19, bringing the state's total to at least nine.
The latest victims were "elderly" residents of Canterbury Rehabilitation and Healthcare Center in Henrico County, according to a statement from the local health district.
Virus cases in the state reached 290, with 45 hospitalizations, according to the latest information from the state health department.
Many of the cases are concentrated in northern Virginia and in an area near Williamsburg that's known as the Peninsula. Nearly 4,500 people have been tested in the state.
The virus causes only minor flu-like symptoms in most people, who recover in a matter of weeks. But it is highly contagious and can cause severe illness or death in some, particularly the elderly and those with underlying health problems. Severe cases are often only able to breathe with respirators.
Northam said the state is working to get more respirators. He also said Virginia has received its first shipment of protective equipment such as masks, gowns and gloves from the national stockpile. He expects another shipment next week.
"Please stay home unless necessary, and continue to practice social distancing if you must go out," he said.
Virginia public schools will remain closed for the rest of the current school year.
Starting at midnight, certain types of businesses, like bowling alleys, salons, gyms and theaters, must close in response to the coronavirus outbreak.
Northam said restaurants can continue to serve and deliver takeout food. He said that "non-essential retail establishments can only remain open if they allow 10 or fewer patrons and adhere to social distancing and increased sanitizing procedures."
Northam said businesses deemed essential, including grocery stores, pharmacies, banks and gas stations will also remain open but must adhere to the social-distancing and sanitizing rules.
He said the measures will remain in effect statewide for at least 30 days.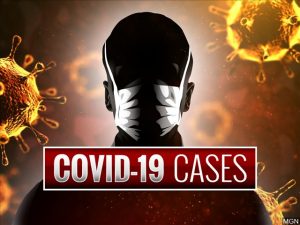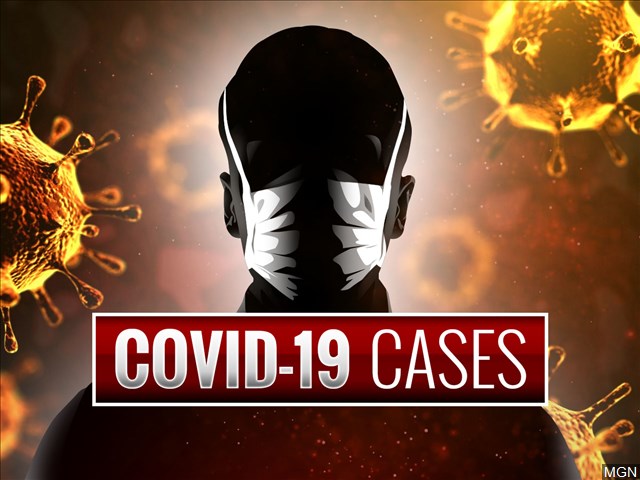 The Virginia Department of Health reports two more confirmed coronavirus cases in Bedford County, bringing the county's total to three. Officials say one of the new cases was acquired through travel within the U.S. and the other through community transmission. None of the Bedford County cases has required hospitalization.
NEWS RELEASE: In response to questions about new cases of COVID-19, we have received notification of two additional cases in Bedford County, bringing the district total to four (three in Bedford and one in Amherst). Of the new cases, one was acquired through travel within the U.S., while the other was acquired through community transmission. As usual, CVHD staff are performing contact investigation and will be notifying those who may have been exposed. While none of CVHD's cases have required hospitalization, district staff continue to remain in contact and monitor their situation.
CVHD continues to advise residents to take preventive measures to reduce their risk of COVID-19 transmission, including:
Practicing social distancing
Washing hands frequently, for at least 20 seconds
Covering your mouth with your elbow or a tissue when sneezing/coughing
Avoiding touching your eyes, nose, and mouth
Disinfecting all frequently touched surfaces
By following these protective guidelines, CVHD residents can help ensure they–and those around them–stay healthy. If you have any questions, please contact Lindsey Cawood at this email address or (434) 477-5908.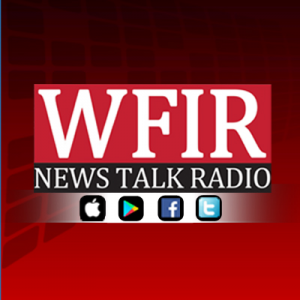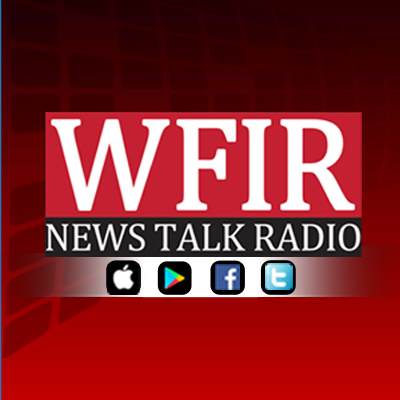 Inspectors from the Virginia Department of Health made an unannounced inspection Tuesday at Liberty University, where any students wishing to return to campus from spring break were welcome to do so. The inspectors found Liberty in full compliance with Governor Northam's recent executive orders in response to the growing COVID-19 pandemic. Lynchburg City officials were among those objecting to Liberty's decision, and some asked the VDH to conduct the inspection.
NEWS RELEASE: (LYNCHBURG, VA.) – In response to citizen concern regarding the re-opening of Liberty University, CVHD Health Director Kerry Gateley, MD, MPH dispatched two environmental health specialists to perform an unannounced inspection of campus conditions. CVHD staff visited open areas and food establishments across campus, including Montview, the buffet at Reber Thomas, the Tilley Student Center, and the Tinney Café.
During their inspection, CVHD did not observe any violations of the State of Virginia's Executive Order 53 , which placed temporary restrictions on certain businesses and organizations, in light of COVID-19. "All operations appeared to be in compliance with the governor's emergency order, which becomes effective at midnight," reported Jim Bowles, CVHD's environmental health manager. "We observed that all operations were carry-out only, no seating was provided, and onsite security guards — present at each location — were limiting the number of customers in line to 10."
CVHD staff observed that all food, including on the buffet line, was dispensed by food service workers. Items that are usually self-served, such as bags of chips, were relocated behind countertops to prevent handling by customers, while condiments were offered in single-service packages. Staff were
also observed sanitizing equipment, such as soda machines and utensil dispensers, every fifteen minutes.
In summary, no violations of the executive order were found. No groups larger than 10 were observed on campus — in the food-service areas or elsewhere — while inspectors reported extensive measures had been taken to remain compliant with the governor's order. While the health department inspectors reported no significant findings at this time, we will continue to monitor campus conditions in the weeks ahead.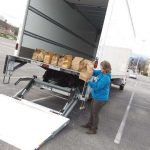 The need for more medical supplies and protective equipment has reached the local retirement communities as well – Our Lady of the Valley in Roanoke is asking for donations of disposable face masks, gloves and gowns. Protective equipment donations can be dropped off at the North Jefferson Street facility or picked up on request. See the Our Lady of the Valley Facebook page to inquire about donating those items. Executive director Lori Richards Viar says that's not all:
Meanwhile like many other health care-related organizations, Carilion Clinic is asking for donations of Personal Protective Equipment and other surplus medical supplies, through the end of this week to help protect its staff and patients. The "PPE's" requested include gloves, masks, nasal swabs, hand sanitizers and gowns.  Carilion has established dropoff points for donations – including outside the former JC Penney store at Tanglewood Mall. Habitat for Humanity Roanoke Valley donated face masks this morning. Dr. Steven Nussbaum is the chair of surgery at Carilion Clinic: