Health and Medicine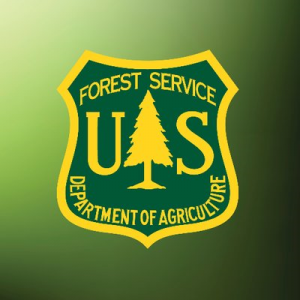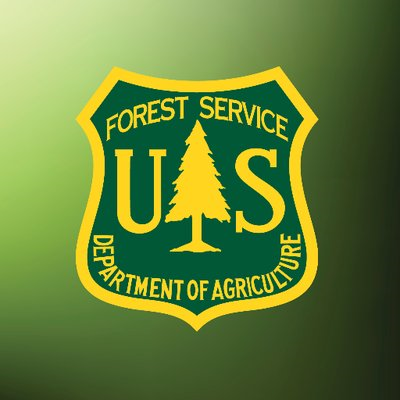 The George Washington and Jefferson National Forests will reopen many recreation sites over the next week, starting this weekend. They include trailheads, shooting ranges and ATV trails. Campgrounds and rest room facilities will remain closed.
NEWS RELEASE: Roanoke, VA. (May 22, 2020) – George Washington and Jefferson National Forests officials will reopen many recreation sites for day use beginning the weekend of May 23, 2020. The decision to reopen recreation areas is being done on a case-by-case basis. All openings will consider health and safety recommendations, employee safety and the availability of personal protective equipment (PPE) and trained personnel, as reflected in CDC, state and local guidance. Site closures and modified operations may occur, as needed, to protect public health and safety. Presently, the schedule for reopening recreation sites is as follows:
May 22: All trailheads providing access to the Appalachian National Scenic Trail will reopen, except for Dragon's Tooth and Spy Rock trailheads.
May 23: All shooting ranges will reopen. Crabtree Falls, Cascades, Pandapas Pond, and Roaring Run day use areas will reopen.
May 26: South Pedlar ATV Trail System will reopen.
May 28: Additional recreation sites will reopen, including Peters Mills Run/Taskers Gap ATV/OHV Trail System; please check our website for specifics.
Campgrounds, and most facilities and day-use areas within campgrounds, will remain closed pending further evaluation. In certain areas, flooding and rainfall impacts may delay opening.
All restrooms will remain shut down. Visitors are responsible for providing their own PPE (including hand sanitizer), and must pack out what they pack in as trash service may not be available. In order to minimize environmental impacts, visitors are encouraged to practice the Leave No Trace principles found at lnt.org.
"We know the importance of the George Washington and Jefferson National Forests to communities and we want people to use and enjoy the forests again," says Job Timm, George Washington and Jefferson Forests Supervisor. "We are working on phased plans to reopen sites and facilities, but protecting our visitors and employees remains our highest priority. And while we understand there may be some excitement from the public to return to beloved recreation areas, please respect site closures and continue to follow local, state, and federal guidelines on staying safe."
George Washington and Jefferson National Forests officials continue to monitor the COVID-19 situation. Remember to avoid congregating at trailheads and/or parking areas and refrain from gathering in groups of 10 or more. Visitors should be prepared to change plans if high visitor use prevents social distancing. Please review current recommendations from the Centers for Disease Control and Prevention along with local and state guidelines for social distancing and cloth face coverings.
For a complete list of recreation sites and their status, please visit fs.usda.gov/recmain/gwj/recreation.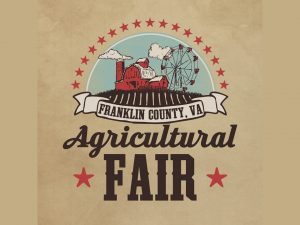 Another annual event has fallen victim to COVID-19 safety and health concerns. This year's Franklin County Agricultural Fair has been cancelled. Plans call for it to return in September of next year.
NEWS RELEASE: After careful review and consideration, a decision has been made to cancel the 2020 Franklin County Agricultural Fair due to safety and health concerns associated with the COVID-19 pandemic.
"Being the sixth annual hosting for the event, following a 40-year hiatus, it was not an easy decision to make.  A number of community organizations, individuals and sponsors have worked long and hard to get us this far," noted David Rotenizer, chairman of the event and county director of tourism.
"With so much uncertainty regarding public health and safety for large group gatherings, along with logistics for maintaining social distancing and sanitation, this was an unfortunate but required action."
It is anticipated the Franklin County Agricultural Fair will be resume September 15-18, 2021.  The public is encouraged to follow the fair's Facebook Page @FCAgFair and website FCAgFair.com
For additional questions or concerns, please contact David Rotenizer at (540) 483-3030 or David.Rotenizer@FranklinCountyVA.gov.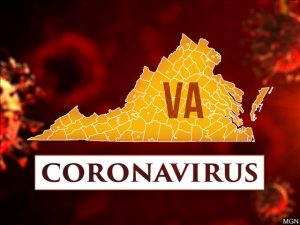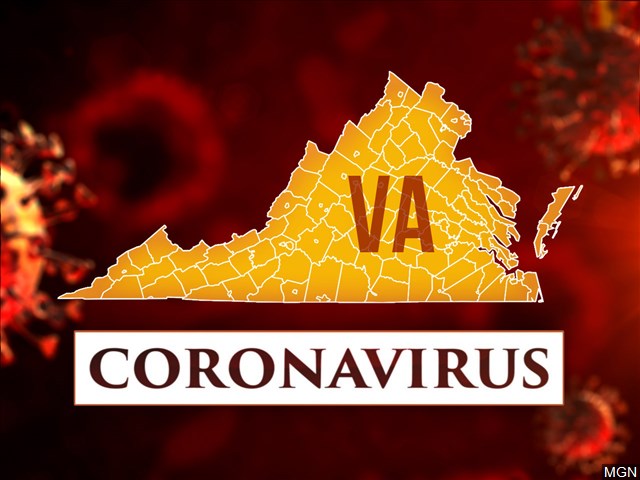 According to the latest update from the Virginia Department of Health 7 additional COVID-19 related deaths were attributed to the Roanoke Valley bringing the overall death toll to 21. The data shows 9 deaths in Roanoke City, 5 in Roanoke County, 4 in Botetourt County, and 3 in Salem.
A day after being called "a crazy governor" at the White House by President Trump, Governor Ralph Northam appeared to take a mild swipe at the president while touting how Medicaid expansion in Virginia may have lessened the impact of COVID-19. More from WFIR's Gene Marrano: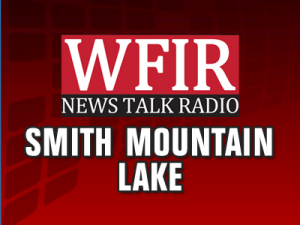 NEWS RELEASE: SMITH MOUNTAIN LAKE, Virginia – The Smith Mountain Lake Regional Chamber of Commerce (SMLRCC) announced the reopening of the Smith Mountain Lake Visitor Center, which it operates, on Thursday, May 21, to coincide with the Governor's recent phase one opening of the state.
"We wanted to reopen the Visitor Center to support and serve visitors and the greater Smith Mountain Lake business community in advance of the Memorial Day weekend," stated Christopher Finley, SMLRCC executive director. "We have implemented new measures to ensure the safety of guests, staff and volunteers including physical distancing, enhanced cleaning protocols, and Personal Protective Equipment."
Safety measures will be in place in accordance with the Centers for Disease Control and Prevention (CDC) and Virginia Department of Health (VDH) guidelines including:
All employees are to wear masks.
Plexiglass shield installed at the service counter.
Sanitizer is available upon entrance and exit.
Floor markings and temporary layout changes to ensure social distancing.
Employee "greeter" stationed near the entrance to control the number of guests allowed in.
An employee "sanitizer" will be responsible for maintaining cleanliness throughout the visitor center.
The chamber's restroom will remain closed to the public.
Located at Bridgewater Plaza, Suite 2 on 16430 Booker T. Washington Hwy in Moneta, the Visitor Center will be open 9 a.m. to 5 p.m. Monday thru Friday and 10 a.m. to 4 p.m. on Saturday and Sunday. Finley added visitor information services are also available online at visitsmithmountainlake.com, over the phone at (540) 721-1203 or via email at info@visitsmithmountainlakecom.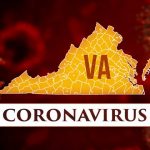 A local long-term care facility is expressing thanks to its staff, residents and local supporters as it emerges from a COVID-19 outbreak that had thrust it into the spotlight. More from WFIR's Gene Marrano: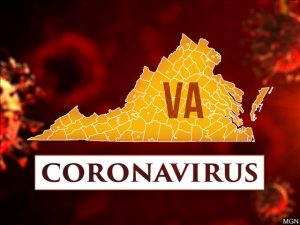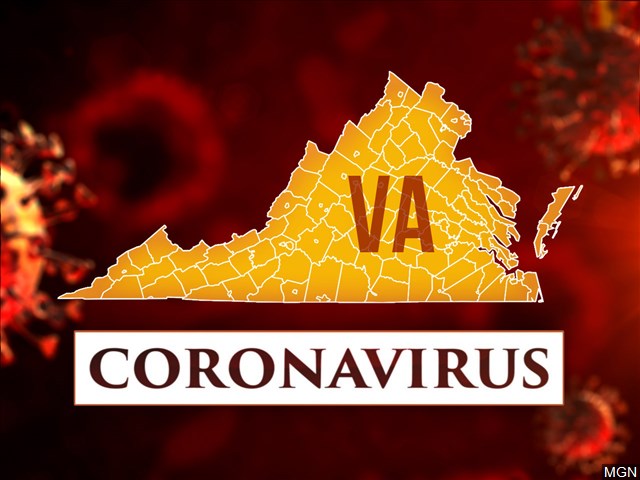 According to numbers released this morning by the VDH, there are 763 new coronavirus cases statewide, bringing the overall total to 32,908. Over the same 24-hour period, health officials report there were 33 new coronavirus-related deaths, bringing the total number of dead statewide to 1,074.
Of particular local note, there are no new reported cases of coronavirus in the Roanoke Valley in the latest reporting period. The VDH shows 135 confirmed or probable cases in Roanoke City, 88 in Roanoke County, 33 in Salem and 31 in Botetourt County for a total of 287.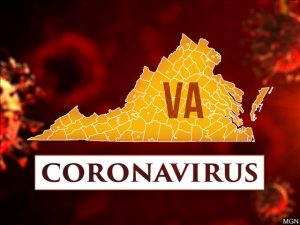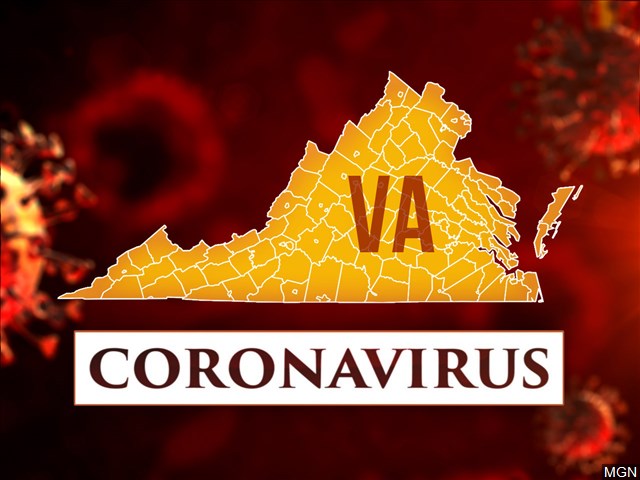 According to the latest numbers released by the VDH, there are 7 new confirmed cases of coronavirus in Roanoke City, two in Roanoke County, and one new case in Salem. Botetourt County's overall case count remains at 31. There are no new confirmed deaths in the Roanoke Valley.
The VDH is reporting there are 1,005 new coronavirus cases statewide bringing the commonwealth's overall case count to 32,145. State health officials are also reporting over a 24 hour period, there were 27 new coronavirus related deaths bringing the overall number of dead in Virginia to 1,041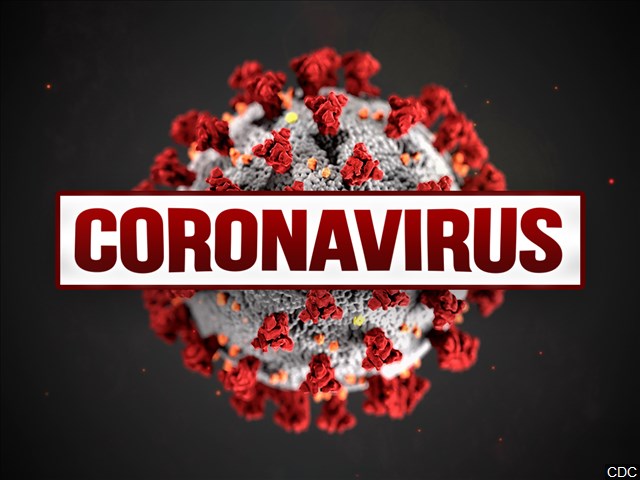 From Virginia Department of Health: (CHRISTIANSBURG, Virginia) – The New River Valley Public Health Task Force will host an interactive, virtual town hall on COVID-19 and local government, Wednesday, May 20 from 6 to 7 p.m. All area residents are invited to participate.
This is the third in a six-week series of town halls. Each has a specific focus and features a panel of local experts, who will offer remarks and answer questions. This week's panel includes representatives from the Counties of Floyd, Giles, Montgomery and Pulaski, City of Radford and Towns of Blacksburg and Christiansburg. Additional dates, topics and invited panelists are:
May 27 – Local/Small Business – Downtown Blacksburg, Inc., Floyd, Montgomery and Pulaski County Chambers of Commerce, Giles County Tourism, Radford Chamber of Commerce and the Small Business Development Center
June 3 – Education/K-12 – Radford Public Schools, Floyd, Giles, Montgomery and Pulaski County Public Schools
June 10 – Education/Colleges and Universities – New River Community College, Radford University, Virginia Tech
Submit your questions anytime, as follows:
In writing athttp://montva.com/NRVtownhall;
Record your question by voicemail at 540-391-0385; and
On Twitter with the hashtag #NRVStrongerTogether.
Written questions can be submitted during each town hall (at http://montva.com/NRVtownhall), and will be addressed as time allows.
The town halls will stream live at www.youtube.com/montgomeryva, and will be archived on YouTube, agency websites and social media, and rebroadcast on local cable access stations including Comcast and Shentel Channel 190 (Christiansburg and Montgomery County) and Comcast Channel 2 (Blacksburg).
The New River Valley Public Health Task Force is composed of local health, public safety, education and government agencies that work to proactively provide local residents and communities with information about COVID-19, to coordinate efforts to reduce its local impact and to facilitate community recovery.
For more information, visit www.montva.com/coronavirus and www.vdh.virginia.gov, or call the New River Health District public health call center at 540-267-8240. Hours are Monday through Friday, 8 a.m. to 8 p.m.; Saturday, 8 a.m. to noon and Sunday, noon to 4 p.m. After hours, leave a message.
# # #