Clark Palmer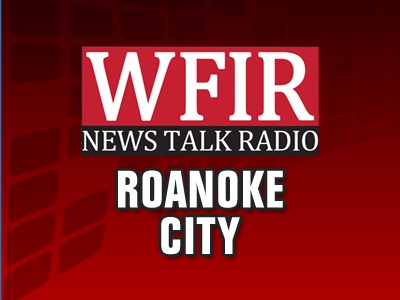 Statement from Roanoke Police Chief Tim Jones: During the February 19th Public Safety briefing with Roanoke City Council, I responded to questions from members of Council regarding the increased reports of rape and sexual assault.  Regrettably, my explanation has sparked dismay within our community. I was attempting to convey information gained from our investigations as to how citizens might best protect themselves.  I believe it is now clear that I failed to convey this information to the public in a manner that was sensitive to victims of rape and sexual assault.  For this, I offer my sincere apology.  My hope is that we can collectively focus our efforts toward empowering all people within our community to keep themselves safe.  The offenses of rape and sexual assault are offender based and should never happen to women in our society.  My response to council concerning the increased instances of rape were not intended to hurt or lay blame towards any victim.   As Chief of Police, I am committed to the safety of our City.  I want to assure each of you that the collective body of police officers here at the Roanoke Police Department are committed to putting the best interest of this City and the safety of its citizens first, as we continue to serve and protect all within our City.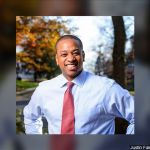 Lieutenant Governor Justin Fairfax is defending himself against sexual assault allegations. In a statement released today on Twitter, Fairfax's office says an online publication released false and unsubstantiated allegations against the Lieutenant Governor. The statement says the Washington Post had previously investigated the claims and denied to publish the story due to inconsistent statements. Fairfax says the allegations are part of "sad, and dark politics," and he plans to take legal action. Click the link below to read the full statement.
https://twitter.com/LGJustinFairfax/status/1092331277552898055?fbclid=IwAR3MaxffZ6y3lrUxa4l3L28_1gCWmjPA0cnHSGg_-hco_dqZKazTLY4A-FI
From Henry County Sheriff's Office: On January 25, 2019 at approximately 2:23pm, the Martinsville-Henry County Emergency 911 Center received a call that an individual had been shot in the parking lot of BG's Express located at 16380 A. L. Philpott Hwy., Martinsville, VA. Deputies arrived at BG's Express and located a 17 year old-male victim lying behind the store.The juvenile victim was subsequently air lifted to Carilion Roanoke Memorial Hospital where he underwent surgery for a gunshot wound to the abdomen.
From Franklin County Sheriff's Office: On 1/3/2019, Investigators with the Franklin County Sheriff's Office began an investigation in to the illegal distribution of narcotics in the 3000 block of Retreat Rd. A search warrant was executed at that location which led to the seizure of Heroin and Methamphetamine as well as the arrests of both Anderson and Mullins. Anderson was arrested for possession with intent to distribute Schedule 1 narcotics and Mullins was picked up on outstanding contempt of court warrants. Both Anderson and Mullins are currently being held in the Western Virginia Regional Jail without bond. The case is currently under investigation and additional charges may be pending.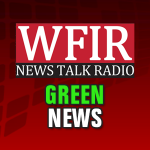 If you are looking to make 2019 a bit greener, the City of Roanoke has a way you can do just that. Officials are encouraging residents to sign the " Citizens for Clean & Green" Campaign Pledge, which provides tips to help cut down on your energy bill and reduce Roanoke's carbon footprint. More from WFIR's Clark Palmer: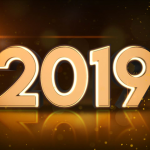 Roanoke Parks and Rec is offering a fitness program for residents looking for help carrying out their new year's resolutions. The annual Roanoke 100 Miler challenge has participants complete 100 miles by mid-April via walking, running or other aerobic activities. WFIR's Clark Palmer has more:
The 1st Annual Barktoberfest, hosted by Project Support, takes place tomorrow at the Vinton War Memorial, and will show the positive effects owning an animal can have an a person's well being. Organizers say people find happiness in animals both big and small. WFIR's Clark Palmer has the story: