Clark Palmer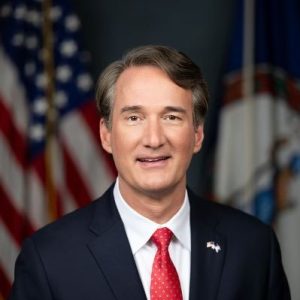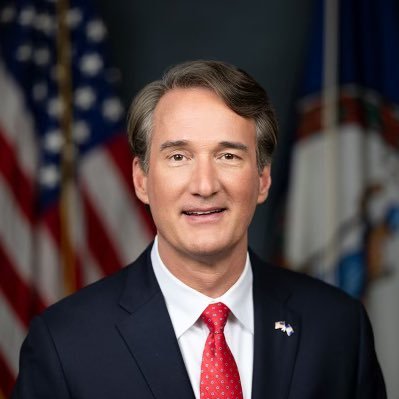 March 30, 2022 –Gov. Glenn Youngkin will address Virginia Tech's Class of 2022 during University Commencement exercises on Friday, May 13, continuing the tradition of inviting new Virginia governors to deliver the commencement address.
The University Commencement ceremony will begin at 8:30 a.m. on May 13 in Lane Stadium. A complete schedule of commencement ceremonies and additional commencement information can be found on the commencement website.
"We're pleased Gov. Youngkin graciously accepted our invitation to speak to our graduating students," said Virginia Tech President Tim Sands. "His experiences in leadership and business give him a valuable perspective to share with Hokies who are preparing to begin an important new chapter in their lives."
Since 1990, first-year Virginia governors L. Douglas Wilder, George F. Allen, James S. Gilmore III, Mark R. Warner, Timothy M. Kaine, Robert F. McDonnell, Terence "Terry" McAuliffe, and Ralph Northam have delivered the commencement address at Virginia Tech.
Youngkin is a native of Virginia and has an engineering degree from Rice University and an MBA from Harvard Business School.
Before his inauguration as the 74th governor of the Commonwealth of Virginia in January, Youngkin worked at The Carlyle Group, where he spent 25 years. Youngkin and his wife, Suzanne, have four children.
The University Commencement ceremony will also include remarks from several of the Class of 2022 class officers. Female Member-at-Large Catharine Kelley will offer opening remarks. Danielle Panico, president of the class, will speak. Cadet Member-at-Large Austin Askew will provide closing remarks.
Roanoke College's next president has an educational and professional background from large universities, but he says all institutions of higher education — regardless of size — face common challenges and should share many similar goals. Frank Shushok, Jr, earned his degrees at large universities, and his work experience is also within those settings. He is currently Vice-President for Student Affairs at Virginia Tech, and he learned yesterday he had been selected to lead Roanoke:
Shushok says regardless of size, colleges and universities must think alike in some important ways:
Shushok was selected from more than 100 applicants. He will become Roanoke College's 12th president when he succeeds Michael Maxey in July.
—
Statement From Roanoke College: The Roanoke College Board of Trustees has appointed Frank Shushok Jr., Ph.D. the 12th president of Roanoke College. Shushok, current vice president for student affairs at Virginia Tech, will succeed Michael C. Maxey, who will retire as president of Roanoke College in July, after serving for 15 years.
Shushok has 30 years of work experience in higher education, the past 13 at Virginia Tech in posts that include associate vice president, senior associate vice president and vice president for Student Affairs. He is also a tenured associate professor of Agricultural Leadership & Community Education at Virginia Tech.
"Throughout the Presidential search, Dr. Shushok inspired us with his spirit, energy and centered dedication to student learning," said Malon Courts, chairman of the Roanoke College Board of Trustees and a 1992 Roanoke College graduate. "Dr. Shushok's background aligns with the most important needs of the College, and he understands the value of who we are, our culture, people and traditions, including the importance of our rich Lutheran heritage. He will propel us forward, embracing innovation while respecting history and tradition to make Roanoke College an even greater institution."
"I am grateful to the entire community who worked hard to find the right leader for our beloved College, especially Presidential Search Committee Co-Chair Kirk Betts. We are all thrilled to welcome Dr. Shushok to Roanoke College," said Courts.
Shushok said he was drawn to Roanoke College for the cherished convictions held by the institution. "Roanoke College is a beautiful community deeply committed to students and their holistic learning," he said. "Everywhere at Roanoke College, there are structures and individuals committed to a kind of deep learning that emboldens the human spirit, strengthens public discourse, and becomes a true north for what matters most. I admired this community the moment I discovered it, and I am honored to join the faculty and staff in pursuit of such a worthy calling. I am humbled by the Board of Trustees' faith in me to contribute to this legacy that has been in motion since 1842."
As Virginia Tech's vice president for student affairs, Shushok provides overall leadership for one of the nation's largest student affairs divisions, where he directs 25 departments and units. Shushok leads the maintenance and renovation of more than 30 percent of Virginia Tech's physical campus, is a member of the president's cabinet, and serves on many other boards and organizations at the university. He is especially known for his passion for integrating academic and student life and championing the role of faculty in the holistic development of students.
"As a national thought leader in residential education and student well-being, Virginia Tech has been fortunate to have Frank Shushok as our vice president for student affairs," said Virginia Tech President Tim Sands. "He exemplifies the spirit of Ut Prosim (That I May Serve), and that will be a great benefit to the faculty, staff, and students of Roanoke College. We appreciate his dedicated service, and while he will be greatly missed at Virginia Tech, higher education in the Commonwealth has gained a talented new leader and we wish him all the best."
Prior to his work at Virginia Tech, Shushok served at his alma mater, Baylor University, in several capacities, including dean for student learning and engagement, and associate dean for Campus Living and Learning. While at Baylor and Virginia Tech, Shushok has been a formidable fundraiser, a prolific author, and a passionate partner to underserved and underrepresented student populations. He authored and co-authored multiple in-depth studies, helped bring in millions of dollars in gifts, and led a re-organization that addressed the systemic pattern of residence hall racial segregation.
In 2017, Shushok was named a Fellow of the American Council on Education and took up residency at Wake Forest University, where he focused on fundraising, alumni engagement and enrollment strategy. "Frank Shushok is inquisitive, a great listener, and thinks creatively about educating the whole person, linking the academic life of students to their entire collegiate experience," said Nathan O. Hatch, president emeritus of Wake Forest University. "I can think of no one better to lead Roanoke College in their aim to help students build lives of meaning and purpose."
Shushok holds a B.S. in history from Baylor University, an M.A. in higher education and student affairs administration from The Ohio State University, and a Ph.D. in higher education policy, planning and analysis from the University of Maryland, College Park.
The Roanoke College Board of Trustees' unanimous vote on March 21 confirming Shushok follows a five-month nationwide search conducted by a search committee of trustees, faculty, staff and students. Academic Search, a Washington, D.C.-based executive search firm, partnered with the College to conduct the search. The search produced a pool of more than 100 applicants of diverse backgrounds.
"Everywhere at Roanoke College, there are structures and individuals committed to a kind of deep learning that emboldens the human spirit, strengthens public discourse, and becomes a true north for what matters most. I admired this community the moment I discovered it, and I am honored to join the faculty and staff in pursuit of such a worthy calling."
Frank Shushok Jr., Ph.D.
Michael C. Maxey, 11th president of Roanoke College, is retiring in July. Maxey has been with the College in various roles since 1985, serving as the president since 2007. Under Maxey's leadership, the College has expanded in many ways, including an increase in diversity of the student body and senior leadership, construction and renovation of 15 buildings, emphasis on experiential learning opportunities for students, and implementation of Roanoke's focus on assisting students in finding direction and purpose in their lives.
"I am thrilled to welcome President Elect Frank Shushok to the Maroon family," Maxey said. "Terri and I found Frank and his wife, Kelly, to be a dedicated couple who are excited about the Roanoke College community. What struck me about Frank is how engaging he is and how interested he is in getting to know others. He and Kelly will fit right in at Roanoke College. His commitment to enriching the Roanoke community is clear. The College is in good hands with Dr. Shushok."
At Roanoke, Shushok will join an institution highly regarded for its curriculum and emphasis on helping students find high-value careers and lives with meaning and purpose. In recent years, Roanoke College has become a top producer of academic scholars including Fulbright, Gilman, Goldwater and Truman awardees. New majors have been created in actuarial science, public health, engineering science, data science, education, creative writing and communication.
Roanoke's academic programs are designed to help students understand who they are and how they relate to the world. The College produces students who can think critically, communicate clearly, and solve complex problems. With a 13:1 student to faculty ratio and an average class size of 18, Roanoke features small classes and hands-on opportunities for students to work closely with faculty mentors.
"When I learned about Dr. Shushok's commitment to excellent education for students from diverse educational and socioeconomic backgrounds, and his approach to student learning and campus experiences, it became clear to me that he would be an inspiring leader for Roanoke College," said Dr. Shannon Anderson, associate professor of sociology, faculty moderator, and member of the Presidential Search Committee. "I believe his engaging and collaborative leadership style will amplify what we do best as a liberal arts college: we help students discover their academic interests and gifts, guide them with our institutional focus on finding purpose, and then watch as they launch into lives with meaning."
"I am very pleased to welcome Dr. Frank Shushok, Jr. as the next president of Roanoke College. Dr. Shushok exhibits passion for the liberal arts, total commitment to student success and the student experience, and a sincere desire to create an inclusive and diverse community in which all members can envision themselves as a part," said Elizabeth G. McClenney, director of the library, and member of the Presidential Search Committee.
Emily Norton '23, former SGA president at the College and the student representative on the Presidential Search Committee, said that Shushok's warm and genuine demeanor will endear him to Roanoke students. "I think that students will immediately be able to connect with President Elect Shushok and feel his excitement to be a part of our Roanoke community," Norton said. "I, for one, look forward to working with him and continuing to get to know him as he steps into the presidency. He's the kind of person you would want to hang out with at Mac and Bob's, and someone who has a lot of knowledge to share."
Shushok and his spouse, Kelly, are high school sweethearts who have been married for 30 years. Kelly has served more than 20 years in ministry, most recently as pastor at "edges," a progressive United Methodist community in Blacksburg. Together, they have three children: Brayden, 22, who is employed at Morgan Stanley and 2021 graduate of Virginia Tech; Christian, 20, a sophomore at Sewanee: The University of the South; and Ivy Anne, 17, a junior at Blacksburg High School.
Additionally, the Shushok family comes to Roanoke College with one lovable and excited pup, Maple — the Maroon!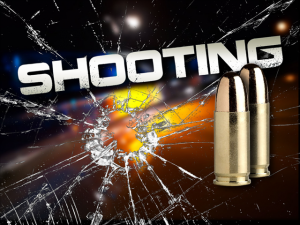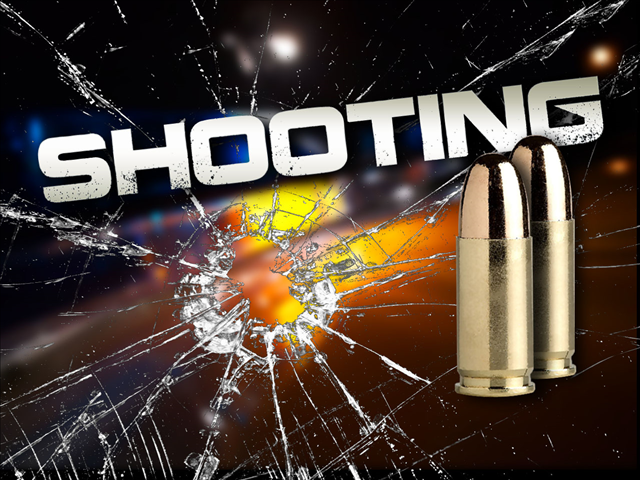 On March 11, 2022 at approximately 7:06 a.m., Roanoke Police were notified by the City of Roanoke E-911 Center of a person with a gunshot wound in the 3900 block of Greenlawn Ave NW. Responding officers located two adult males with what appeared to be non-life threatening gunshot wounds.
Roanoke Fire-EMS transported one man to Carilion Roanoke Memorial Hospital for treatment. The other was treated on scene. Details of this incident are limited at this time.
No suspects were located on scene and no arrests have been made at this time. This remains an ongoing investigation.
Anyone with information about this incident is asked to call (540)344-8500 and share what you know. You can also text us at 274637; please begin the text with "RoanokePD" to ensure it's properly sent. Both calls and texts can remain anonymous.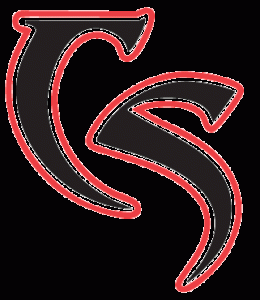 The Cave Spring High School Boys basketball team defeated Petersburg 76-75 to claim the Class 3 State Championship. Owyn Dawyot, who led Cave Spring with 29 points, hit one of two free throws in the final seconds to put the game out of reach.  This is Cave Spring's fifth state title win.
RICHMOND – Several products from the highly collectible Van Winkle line will be available for the opportunity to purchase through the Virginia Alcoholic Beverage Control Authority's (ABC) online lottery in March. The bourbon whiskey, often dubbed the hardest to find spirit due to its low production, is offered by lottery in an effort to create an equitable distribution.
Virginia ABC customers will have the opportunity to enter online to win the chance to purchase Pappy Van Winkle Family Reserve 23 Year, 20 Year and 15 Year, Van Winkle Special Reserve 12 Year and Old Rip Van Winkle 10 Year bourbons.
Each online lottery entry form will be available for five days. Winners will be selected at random in a drawing from all valid entries received during the lottery entry period. All entries received during each five-day entry period will have an equal opportunity to win. The lottery is open both to individual residents 21 and older and establishments with mixed beverage licenses. At the time of purchase, winners must present a valid Virginia photo ID. The name and address on the photo ID must both match the name and address on the winner's entry.
Since licensee sales typically make up 20% of ABC's business, a proportional number of bottles is set aside for licensees. Separate drawings are held for retail customers and licensee customers.
The dates for each online lottery, number of bottles available and product prices are as follows:
March 9-13:
Pappy Van Winkle Family Reserve 23 Year ($329.99) – five bottles available (four retail, one licensee)
Pappy Van Winkle Family Reserve 20 Year ($229.99) – 180 bottles available (144 retail, 36 licensee)
Pappy Van Winkle Family Reserve 15 Year ($139.99) – 62 bottles available (50 retail, 12 licensee)
March 23-27:
Van Winkle Special Reserve Bourbon 12 Year ($89.99) – 1,207 bottles available (966 retail, 241 licensee)
Old Rip Van Winkle 10 Year ($79.99) – 361 bottles available (289 retail, 72 licensee)
All lottery entries must include the store number and address where the bottle should be delivered for customer purchase and pick up. Lottery entrants are encouraged to determine this location before submitting their entry.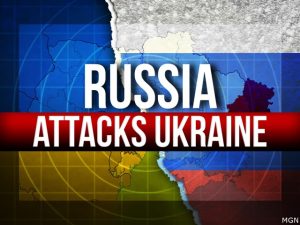 Roanoke College professors are set to hold a- teach in to provide historical context to the ongoing Russia-Ukraine conflict. WFIR's Clark Palmer has details.
Click link below for event livestream:
From Olde Salem Brewing Company: Good morning! Well, as most of you gathered, we have some news to share! 315 Market Street in downtown Roanoke will be our second home! We are very excited for the opportunity to join the other fantastic breweries that currently occupy downtown, and bring some Salem flavor to the market! Over the coming weeks we will be working through the process of getting the space ready for opening, and as soon as we can, we will let you know a date that we will open the doors! Previously we had announced plans to open a second location in the Wasena area, and we tried very hard to make that work. Unfortunately, the property that we hoped to utilize ultimately needed more work than we were able to do to pull off a brewery there. It was a tough decision, but when the opportunity arose for 315 Market St, we knew we had to take it. Everyone at Olde Salem Brewing Company is thrilled to join downtown Roanoke, we can't wait to see you soon!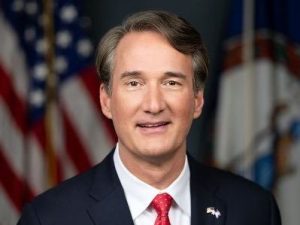 Governor Glenn Youngkin today called for decisive action in support of Ukraine after Russian President Vladimir Putin's unprovoked invasion. The Governor directed an immediate review of state procurement of any and all goods and services involving Russian companies, called for Virginia Mayors to terminate sister-city partnerships with Russian cities, and urged the Virginia Retirement System and university endowments to divest any Russian holdings immediately.
"The invasion of Ukraine by Soviet dictator Vladimir Putin cannot stand, and the people of the Commonwealth are ready to rally in opposition to this senseless attack on a sovereign nation and western ideals," said Governor Youngkin. "Today, we are acting to show our solidarity with the Ukrainian people as they defend their country. And while these are important steps, it is incumbent upon President Biden to take a stronger, more decisive leadership position to end this war."
Actions taken by Governor Youngkin today include:
Ordering the Department of General Services to immediately review all contracts across government and procurement to determine what, if any, Virginia tax dollars are spent on goods and services from primarily Russian companies.
Calling on The City of Norfolk and the City of Roanoke to end sister city partnerships with Russian cities.
Calling on the Virginia Retirement System Board of Trustees and university endowment funds to divest in a prudent and orderly fashion any and all holdings of the Russian Ruble and any and all securities of Russian companies