Arts, Leisure and Sports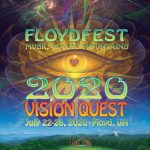 Kris Hodges talks about the FloydFest 2020 lineup announced so far and his redefined role with the event in- depth – hear it on our website and Facebook. Listen to the conversation below: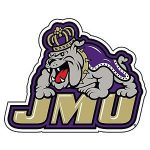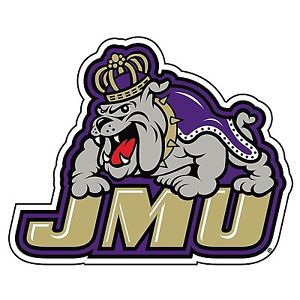 (from JMU.edu) HARRISONBURG, Va. – James Madison football used 212 yards on the ground and 467 yards overall to defeat No. 3 Weber State 30-14 on Saturday evening in Bridgeforth Stadium. The Dukes improved to 14-1 on the season and are heading to their third National Championship (against North Dakota State in Frisco, Texas), while the Wildcats finish the season 11-4 overall. Ben DiNucci led JMU's passing attack with 255 yards through the air, tossing two touchdowns without throwing an interception. The signal caller also added 62 yards and one touchdown on the ground.
To go along with DiNucci's showing, Latrele Palmer added to the Dukes' rushing attack by racking up 53 yards in the game, picking up 4.4 yards per carry. Jawon Hamilton chipped in with 50 yards as well. Riley Stapleton reeled in nine catches for 162 yards and two scores. Brandon Polk got in on the action in the passing game as well, hauling in five balls for 52 yards. Adeeb Atariwa stayed strong for the JMU defense, collecting four tackles and 1.5 TFL. Wayne Davis added four tackles and 1.0 TFL and D'Angelo Amos had four tackles and 1.0 TFL in the win. JMU had a stellar outing on the ground, racking up 212 rushing yards while averaging 3.9 yards per carry and out-rushing Weber State by 142 yards.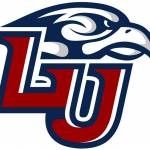 (from Liberty.edu) In a season that saw the offense grab most of the attention with its gaudy numbers, it was the Liberty defense that show up in its biggest game. A stout defensive effort led Liberty to a 23-16 win over Georgia Southern, Saturday afternoon, in the 2019 FBC Mortgage Cure Bowl. With the win, the Flames cap off the most memorable year in program history with an 8-5 record. Liberty completed its FBS reclassification process in August, received its first-ever bowl game invitation on Dec. 8 and walked away from Exploria Stadium with a bowl game trophy in hand, this afternoon.
Georgia Southern came into the game ranked No. 8 in the country in rushing offense, averaging 261.5 yards per game. Liberty came into the game ranked No. 100 in the nation in rushing defense, surrendering 192.7 yards per game on the ground.
Liberty's defensive effort held Georgia Southern to 154 rushing yards, a single rushing touchdown and three field goals in the victory. On the day, the Flames outgained the Eagles in total offense (402 to 249).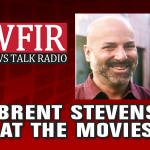 Now here's Brent Stevens from Hollins University "At the Movies" … with what's new at the historic Grandin Theatre: "Bombshell":
Despite the Roanoke Rail Yard Dawgs slow start the team is only three points out of the final SPHL playoff spot – with plenty of season left. Head coach Dan Bremner says his retooled squad is now faster and seems energized by the recent extended visit by former NHL player and team co-owner Jamie McGinn.  The Dawgs are home on Saturday after a trip to Macon tomorrow. Hear an extended conversation with Dan Bremner on the link below: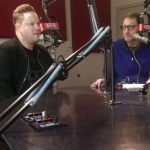 For the 7th straight year Big Lick Entertainment will stage a New Year's Eve bash in the city market area. Creative director J.D. Sutphin says the "Big Lick Downtown Countdown" includes live music, free gaming at Center in the Square and a DJ inside the City Market Building. He expects another sellout. Hear a complete live in-studio conversation about New Year's Eve and other Big Lick Entertainment events on the link below: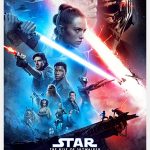 Now here's Brent Stevens from Hollins University "At the Movies" with what's new at the historic Grandin Theatre- Star Wars: the Rise of Skywalker