Arts, Leisure and Sports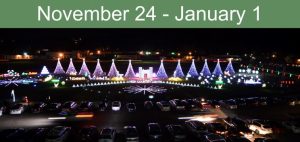 Make the drive to Galax on weekends between now and New Years for "High Country Lights," at Felts Park. The Christmas lights spectacular also features carriage rides, live music – and a special visit from Santa this Saturday. This is the 18th year for High Country Lights at Felts Park in Galax; admission is free. William Bottomley is the organizer behind the event:
See a link to more information here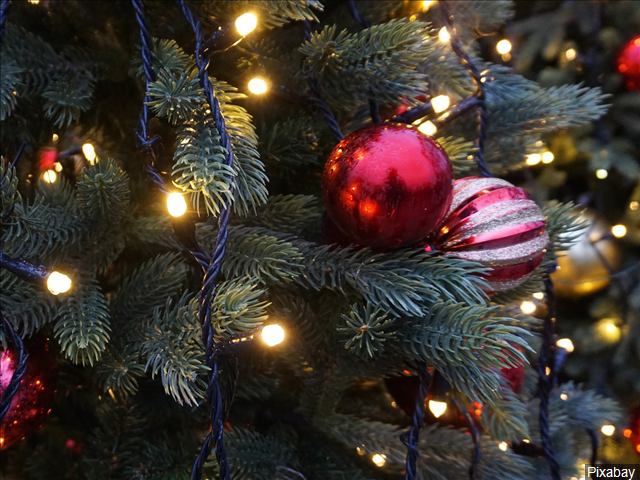 A long-standing local tradition will have a new twist. Fashions for Evergreens will now have a personal touch from local residents. WFIR's Emma Thomas reports on how the festive fundraiser has changed: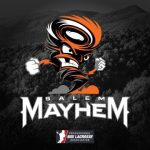 The Salem Civic Center has hosted a variety of sporting events over the past 50 years-plus, including basketball, boxing, wrestling – even pro hockey. Now comes the Professional Box Lacrosse Association, and the Salem Mayhem franchise that debuts at the Civic Center on December 30 in a game against the Hampton Hammerheads. Season passes and single game tickets starting at 15 dollars for the Mayhem go on sale this Wednesday morning at 10am. George Manias is the team president; the first-year league owns all 9 franchises and will focus on rosters with American-born players:
(Salem news release) In its more than 50 years of existence, the Salem Civic Center has hosted a variety of professional sports including basketball, ice hockey, boxing, and wrestling, along with world class rodeo and ear-bending motocross. Now, fast-paced indoor lacrosse is set to make its mark in the arena as the Professional Box Lacrosse Association welcomes a Salem team to the fold for its inaugural season. The Mayhem is one of nine teams in the east coast based PBLA.
SALEM MAYHEM – VA. BINGHAMPTON BOMBERS – N.Y. CHARLOTTE BOOTLEGGERS – N.C.
ELMIRA RENEGADES – N.Y. HAMPTON HAMMERHEADS – VA. JIM THORPE ALL-AMERICANS – PA.
NEW ENGLAND CHOWDERHEADS SYRACUSE SPARK – N.Y. TRENTON TERROR – N.J.
Over the past 15 years, lacrosse has evolved into the fastest growing sport in America among both men and women, and
the PBLA plans to highlight the best parts of the game by showcasing the athleticism of collegiate lacrosse players.
The Salem Mayhem is set to open its season at home, Friday, December 30, against the Hampton Hammerheads.
"Every seat is going to be a good seat for this fast-paced action!" said Wendy Delano, Salem's Director of Civic Facilities.
"The Indoor lacrosse set-up will be a perfect fit in our facility and it will be exciting to see the Salem Civic Center look
somewhat like it did in the old pro hockey days with the dasher boards, protective panels, and fast-paced action."
The Salem Mayhem roster features elite athletes under the guidance of Coach Lindsay Sanderson. He is the former
general manager and head coach of the Philadelphia Wings, and he is a member of both the Ontario and
Canadian Lacrosse Halls of Fame.
The Mayhem's first round draft pick was Kyle Leeming from Virginia Wesleyan. The Marlins netminder was ranked 4th in
the ODAC for save percentage.
SALEM MAYHEM 2022-2023 ROSTER
Kyle Leeming Brayden Brown Eric Dickinson Reece Eddy David Procoppio
Andy Myers Jacob Morris Bobby Dick Will Grise Todd Lloyd
2022-2023 HOME SCHEDULE
FRIDAY – DECEMBER 30, 2022 HAMPTON HAMMERHEADS 7PM – SALEM CIVIC CENTER
SATURDAY – JANUARY 14, 2023 CHARLOTTE BOOTLEGGERS 7PM – SALEM CIVIC CENTER
FRIDAY – FEBRUARY 10, 2023 SYRACUSE SPARK 7PM – SALEM CIVIC CENTER
SUNDAY – FEBRUARY 19, 2023 ELMIRA RENEGRADES 1PM – SALEM CIVIC CENTER
MONDAY – FEBRUARY 20, 2023 NEW ENGLAND CHOWDERHEADS 1PM – SALEM CIVIC CENTER
FRIDAY – MARCH 31, 2023 JIM THORPE ALL-AMERICANS 7PM – SALEM CIVIC CENTER
SUNDAY – APRIL 1, 2023 BINGHAMPTON BOMBERS 7PM – SALEM CIVIC CENTER
LYNCHBURG, Va. (AP) – Jalen Holston rushed for 99 yards and a career-high three touchdowns and Virginia Tech snapped a seven-game losing streak by surprising Liberty 23-22 on Saturday.
The Hokies' defense, maligned during the lengthy losing skid, came up with two big stops in the final minutes to preserve the one-point lead. They forced an incomplete pass by Liberty quarterback Kaidon Salter to get the ball back near midfield, then forced Johnathan Bennett to lose a fumble on the Flames' next possession.
Holston picked up a key first down that allowed the Hokies (3-8) to salt the final minute away. Virginia Tech quarterback Grant Wells completed 14 of 20 passes for 148 yards. Liberty (8-3) rotated two quarterbacks – Bennett and Salter – with mixed results. Bennett led the only offensive touchdown drive on his 15-yard touchdown run, and Salter threw for 119 yards on 12-of-18 passing.
Holston's second touchdown run gave the Hokies a 17-7 lead that lasted for 14 seconds. Shedro Louis, playing one week after attending his father's funeral in Immokalee, Florida, returned the ensuing kickoff 97 yards for a touchdown. Nick Brown converted on a 47-yard field goal before halftime to tie the game at 17. Holston converted on his third rushing touchdown with 7:46 remaining that gave the Hokies the game-winning score.
Virginia Tech: Wraps up the regular season Saturday against Virginia in Blacksburg.
Liberty: Completes a two-game homestand with its regular-season finale Saturday against New Mexico State. Both teams are joining Conference USA in 2023.
LAS VEGAS (AP) — Armaan Franklin scored a career-high 26 points, and No. 16 Virginia used a big second-half run to knock off No. 5 Baylor 86-79 on Friday night in the team's first game since three Cavaliers football players were killed in a campus shooting.
Virginia's players wore sweatshirts during warmups that honored the victims from Sunday's shooting, which led to the cancellation of the Cavaliers' scheduled home game a day later.
Virginia (3-0) went on a 21-2 run in the second half and twice went ahead by 22 points. Baylor (3-1) chipped away and twice got within six points late, but the Cavaliers held on. Keyonte George scored 20 points for Baylor and LJ Cryer had 19.
Kadin Shedrick added 17 points for the Cavaliers, who will play No. 19 Illinois in Sunday's championship game of the Continental Tire Main Event. The Bears will face No. 8 UCLA in the consolation game.