Arts, Leisure and Sports
The Governor's Mansion will be receiving two Christmas trees from a local tree farm for the holidays. WFIR's Madison Everett has more: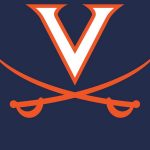 Virginia beat #23 Virginia Tech 39-30 in Charlottesville after a late field goal today, snapping a 15-year losing streak in that intrastate rivalry on the football field – helping to erase a late game UVA collapse in Blacksburg last year. A contest that was a largely defensive battle in the first half today became more of a back and forth offensive showdown after the break. With the win the 9-3 Cavaliers and head coach Bronco Mendenhall earned the right to play Clemson for the ACC championship in Charlotte next Saturday, after topping the Hokies for the Coastal Division crown. The last score came when UVA fell on a Hendon Hooker fumble in the Hokies own end zone with 1:01 left in the game. It was Virginia's first Coastal division title.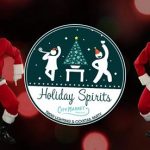 It's only Black Friday, but the Christmas season is in full force with a tree lighting and cocktail party tonight at the Roanoke City Market Building . VIP tickets are already sold out. Empty Bottles starts playing at 7 when they light the tree. The cocktail party begins at 6 tonight at the Roanoke City Market Building. Elliot Broyles is the market building's executive director.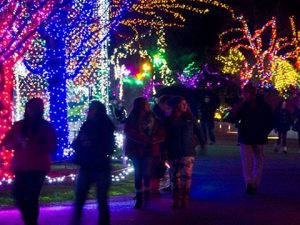 The first-ever "Illuminights" opens tonight at Explore Park. It's expected to be a major fund-raiser for both Center in the Square and Roanoke County Parks, Recreation and Tourism. 1,000 or more people are expected each evening, so you are encouraged to sign up on line for a specific hour of arrival. That assures your spot, and it saves you $4 a person. More from WFIR's Evan Jones:
Click here for full Illuminights information.
Between tomorrow and December 21st "Fantasyland" returns to the O Winston Link in Roanoke. More about the story-telling, guitar playing Santa Claus who has been attracting big audiences for 25 years from WFIR's Gene Marrano:
Its been a holiday tradition for many, spanning almost two decades – the "Fashions for Evergreens" display of decorated Christmas trees at Hotel Roanoke. It returns today, as WFIR's Gene Marrano reports: