Arts, Leisure and Sports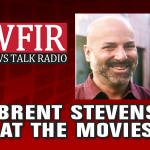 Now here's Brent Stevens from Hollins University "At the Movies" … with what's new at the historic Grandin Theatre: "Pain and Glory":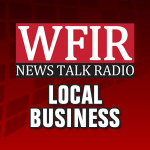 The loss of good-paying and long-term jobs at several local companies has led the Virginia Career Works resource center and the City of Roanoke to team up and offer assistance. More from WFIR's Gene Marrano: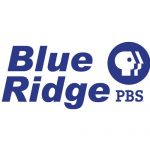 Blue Ridge PBS has the highly unusual — and highly welcome — opportunity to turn a $2 million gift into $4 million. It's a matching grant challenge from the Secular Society, and Blue Ridge PBS officials say the funds will afford them the equipment and people needed to tell lasting stories of the region — and do so not just for TV, but for the growing number of people who watch video content on personal devices. More from WFIR's Evan Jones:
01-07 Blue Ridge PBS Grant Wrap1-WEB
NEWS RELEASE: Blue Ridge PBS is pleased to announce a substantial financial gift of two million dollars from The Secular Society. This is a matching grant contingent upon Blue Ridge PBS raising a like amount over the next three years.
This matching grant and your donation will allow us to expand our education department with innovative digital media technology, create new and exciting local productions, and increase arts and cultural opportunities across Southwest Virginia. Your participation in this collaborative fund-raising effort will make an enormous impact, transforming the lives of viewers like you.
You've put your trust in us for over 50 years, thank you!  We are committed to excellence and expanding the work we do, and your financial contribution is vital to our continuing success.
Blue Ridge PBS is a non-profit 501(c)3 organization. Contributions, minus the retail value of any thank you gift received, are tax deductible to the maximum extent allowed by law.
Please consider a major donation to help us reach our goal of matching this generous gift from The Secular Society. Contact Rose Martin at (540) 983-1782 office (540) 808-8632 mobile or by email
givetoblueridgepbs@blueridgepbs.org
to make your donation. Contributions can be made online at
www.blueridgepbs.org
.
RICHMOND, Va. (AP) — A former University of Virginia football player convicted of engaging in a $10 million investment fraud scheme was sentenced Friday to 40 years in federal prison.
Merrill Robertson Jr., 39, of Chesterfield, was convicted in October of charges including mail fraud, bank fraud and money laundering.
The Richmond Times-Dispatch reports that U.S. District Judge John A. Gibney Jr. departed from sentencing guidelines that called for Robertson to get a prison term ranging from 20 to 24 years.
Prosecutors say Robertson and a co-conspirator, Sherman Carl Vaughn, fraudulently obtained over $10 million from more than 60 investors and spent much of the money on personal expenses, including mortgage and car payments, school tuitions, spa visits, restaurants and vacations. Robertson raised money using contacts he developed while playing football at Fork Union Military Academy and the University of Virginia.
Robertson and others engaged in a separate scheme to fraudulently obtain nearly $250,000 through falsified loan applications to at least five financial institutions, according to prosecutors.
The numbers are in for the Illuminights holiday display at Explore Park. 43,097 people paid to walk through the light show trail that was also a joint fundraising effort from Roanoke County Parks, Recreation & Tourism and Center in the Square. The initial year attendance target was 25,000.  It will take about a month to take down the Illuminights display – it took two months to set up. They'll make some changes next time to keep it fresh. Scott Ramsburg is with Roanoke County: