Arts, Leisure and Sports
The numbers are in for the Illuminights holiday display at Explore Park. 43,097 people paid to walk through the light show trail that was also a joint fundraising effort from Roanoke County Parks, Recreation & Tourism and Center in the Square. The initial year attendance target was 25,000.  It will take about a month to take down the Illuminights display – it took two months to set up. They'll make some changes next time to keep it fresh. Scott Ramsburg is with Roanoke County: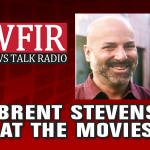 Now here's Brent Stevens from Hollins University "At the Movies" … with something a bit different – his Top 5 films shown at the historic Grandin Theatre in 2019: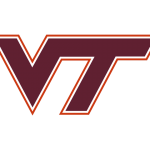 A long fourth quarter drive and a last minute touchdown by the Kentucky Wildcats led the team to a 37-30 victory over the Virginia Tech Hokies at the Belk Bowl in Charlotte today. Both teams finish at 8-5. The Wildcats rushing game led the attack; 'Cats quarterback Lynn Bowden had 233 yards rushing and scored two touchdowns to win the game MVP trophy.  It was also the last game for Hokies defensive coordinator Bud Foster, who is retiring. Head coach Justin Fuente afterwards on what could have been: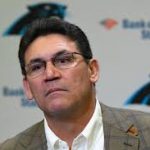 The Washington Redskins will hire two time NFL coach of the Year and former Carolina Panthers head coach Ron Rivera as their head coach. Reports are he may bring in Jack Del Rio as defensive coordinator. Rivera played on the Super Bowl-winning '85 bears and brought his Panthers to the Super Bowl in 2016. The Redskins are heard here on WFIR. NFL network's Kyle Brandt on the Rivera hire: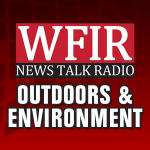 Still looking for a challenge for the new year? Roanoke Parks and Recreation might have the program for you…WFIR's Madison Everett has more: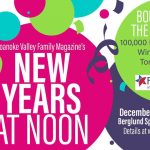 New Years Eve celebrations are typically adult-oriented but the 4th annual "New Years at Noon" tomorrow allows kids to get in on the action. It also involves 100,000 bouncy balls. More from WFIR's Gene Marrano: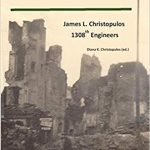 Diana Christopulos is a local environmentalist who has commented here on a number of issues. Now she's released a book about her father's exploits during World War Two in both the European and Pacific theaters – "Combat Engineer – A World War II Memoir." Among other things she says James Christopulos and his crew became experts at quickly replacing bridges blown up by German troops.  Combat Engineer – A World War II Memoir is available at Book No Further in downtown Roanoke and online at Amazon.