Local Government, Civic Affairs and Education
If you're not "racing for a cure" this Saturday during the Susan G Komen 5K perhaps a "Walk for Hope"is more your speed. WFIR's Gene Marrano has more on a fundraiser taking place next weekend: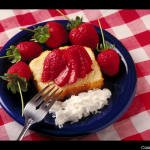 Chances are by now most Roanokers know that the 39th annual Strawberry Festival is taking place at Elmwood Park tomorrow and Saturday. Its a fundraiser for Community School, an alternative education option for those ages 3 to middle school. Director of marketing and development Liz Johnson was live in studio yesterday.  She says participation is part of the Community School culture. As for the strawberry shortcakes, sundaes and chocolate-dipped treats this weekend – Johnson doesn't expect all of them to last until the 4pm closing time on Saturday – so get there earlier. Hear an extended conversation below: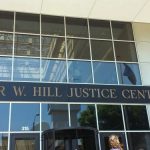 On what would have been his 112th birthday – also "Rule of Law Day" – the Roanoke City Courthouse was formally rededicated today as the "Oliver W. Hill Justice Center." Hill was an African-American civil rights lawyer who spent part of his youth and early days as an attorney in Roanoke. Oliver Hill was involved with the landmark Brown versus Board of Education Supreme Court case. He finished second in his class at Howard University law school behind future Supreme Court Justice Thurgood Marshall.  Roanoke Mayor Sherman Lea presided at today's renaming ceremony: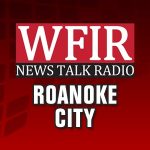 The Roanoke Public Library Foundation is asking residents to pull out those scrapbooks or rummage around in the attic – seeking 1940's era photographs for a book sequel. More from WFIR's Gene Marrano:
Complete schedule of scanning events:
Main Library, Thursday, May 2, 6 p.m.
Main Library's Virginia Room, Saturday, May 11, 2 p.m.
Raleigh Court Branch Library, Tuesday, May 14, 12 p.m.
Williamson Road Branch Library, Wednesday, May 22, 12 p.m.
Gainsboro Branch Library, Thursday, May 30, 6 p.m.
Governor Northam has announced an education initiative to help Virgina's students succeed in the 21 st century workforce. WFIR's Clark Palmer has more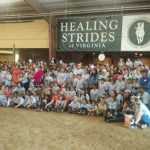 Over 600 students, faculty, alumni and parent volunteers from Faith Christian School in Roanoke County spent most of the day at Healing Strides in Boones Mill, which employs horse-assisted activities to promote wellness in children and adults. The school's latest "Project Faith" community service project involved more than 2000 volunteer hours. Project Faith is an annual fundraiser for the school, with a goal of $170,000 this year. Students from grades K through 12 participate and seek sponsorship money from family and friends. Carol Young is the Healing Strides CEO: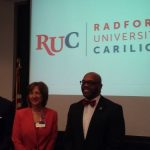 By the fall semester Jefferson College of Health Sciences in downtown Roanoke should officially be Radford University Carilion. The state approval is in place and now the final word on accreditation for the new entity should come by June. Brian Hemphill is the president of Radford University. This morning Hemphill joined leaders at Jefferson College and Carilion when a logo for the new school was unveiled. The final commencement for Jefferson College of Health Sciences takes place next Friday.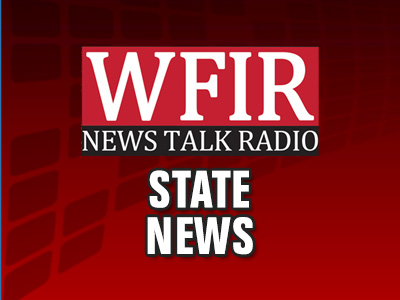 RICHMOND, Va. (AP) — The Virginia House of Delegates has finished a new searchable website that has biographical sketches of every lawmaker who's served in the body for over the past 400 years.House Clerk G. Paul Nardo said Wednesday that the online database has posted information of the more than 9,700 men and women who've served since the House of Burgesses first met in 1619.Past House members include George Washington and Thomas Jefferson.Nardo said he made the announcement on the 400th anniversary of George Yeardley assuming the position of deputy governor on April 18, 1619. The first legislative session convened in July of that year.The state is planning several events this year to mark the start of the House of Burgesses in Jamestown, the New World's first representative legislative assembly.
The executive director of Local Colors plans to step down shortly after the annual festival at Elmwood Park next month. More from WFIR's Gene Marrano:
With more of an effort to "mainstream" those with intellectual disabilities, and finding them employment – how are the organizations that help those people faring? More from WFIR's Gene Marrano:
Click below to hear an extended conversation with Mark Early and Jennifer Mills from HopeTree Family Services: