Local Government, Civic Affairs and Education
Its not only the food they serve every day and the donations taken in that are being stretched thin at the Roanoke Rescue Mission – there are less volunteers available due in large part to the coronavirus. Lee Clark is the Rescue Mission's CEO. He says the Rescue Mission is reaching out to other groups to recruit volunteers – like young professionals who might be working from home and miss connecting with the local community. Lee Clark was live on air this morning; hear the full conversation below:
The new executive director of the West End Center for Youth is right where she though she would be – ten years after graduating from Roanoke College. She takes over at a difficult time for many smaller non-profits, as WFIR's Gene Marrano reports: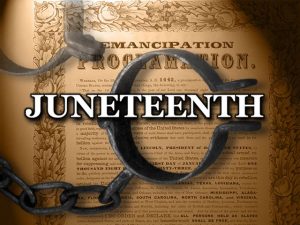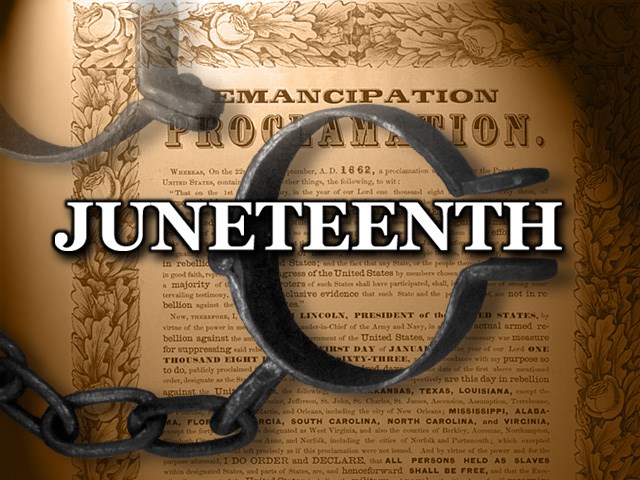 NEWS RELEASE: In light of the significance of Juneteenth and the recent statement by the Governor to recognize this day as an official Holiday, following consultation with the Mayor and City Council, City municipal offices will be closed tomorrow, Friday, June 19.  This does not impact Juvenile and Domestic Relations Court, General District Court, or Circuit Court operations at the Oliver W. Hill Justice Center.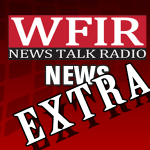 What to tell your children about racism? Parents need to do a better job of that says Macaroni Kid publisher Beth Bell. Give examples of people they may know personally that have encountered racism – tell your children that people are hurting – and some have for a long time.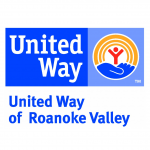 United Way's "Day of Action" is not new and the volunteerism initiative is celebrated worldwide typically on the longest day of the year – June 21. Its a bit different this year in the Roanoke Valley as WFIR's Gene Marrano reports:
LYNCHBURG, Va. (AP) — A freshman Virginia GOP congressman who angered social conservatives in his district when he officiated a gay wedding lost his party's nomination.
U.S. Rep. Denver Riggleman lost a GOP convention Saturday that was done via drive-thru because of the coronavirus pandemic. He was defeated by Bob Good, a former official in the athletics department at Liberty University.
While the convention ended at 7 p.m., the vote tally was not announced until after 1 a.m. Sunday. Good won 58% of the vote, campaign manager Nancy Smith told The Associated Press. 5th District Republican Committee Chair Melvin Adams said 2,537 of the more than 3,500 registered delegates voted, news outlets reported.
"Resounding win!" Smith wrote in an email.
Riggleman, a member of the conservative House Freedom Caucus, upset many Republicans in his district last summer when he officiated the wedding of two male campaign aides.
The convention was held at a Lynchburg-area church near Good's home and was the only place delegates could cast a ballot in a district that stretches from northern Virginia to the North Carolina border.
Riggleman has said a small coterie of Republican insiders were trying to rig the contest against him forcing the nomination process to be decided with a convention instead of a primary. Conventions favor more conservative candidates and have been used for years by Virginia Republicans to block moderate Republicans from winning office.
"Voting irregularities and ballot stuffing has been reported in multiple counties in the #VA05. Voter fraud has been a hallmark of this nomination process and I will not stand for it," Riggleman tweeted a little over an hour before results were announced. "@VA_GOP needs to reevaluate their priorities. We are evaluating all our options at this time."
President Donald Trump endorsed Riggleman, as did Liberty University President Jerry Falwell Jr.
Good is now the Republican nominee for Virginia's 5th Congressional District. Four Democrats are vying to challenge him in the fall, with the winner picked later this summer.
"That's what losers say," Good told reporters, commenting on Riggleman's allegations of irregularities.
Good has pledged to restore "Judeo-Christian" values to Congress. He's also a hardliner on immigration and wants English to be the official language of the U.S. His victory could make national Democrats and outside groups more likely to spend money in the district, which easily went for Trump in 2016.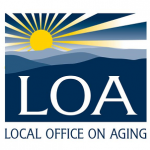 A local annual fundraiser is going virtual this year due to the pandemic, WFIR intern reporter Camden Lazenby has more.
Roanoke County Schools Superintendent Ken Nicely says his leadership team is just starting to digest the 120-page document received this morning from the Virginia Department of Education, one laying out coronavirus-related safety precautions county schools will have to employ when the new academic year opens in August.  Social distancing requirements will mean fewer students in classrooms – which makes some hybrid model with remote learning likely as well. That includes some type of daily health check for COVID-19 symptoms: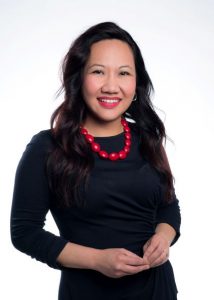 The death of George Floyd on the surface is about police tactics when confronting people of color – but underlying that action seen worldwide are social issues United Way of Roanoke Valley says it is addressing. More from WFIR's Gene Marrano:
Democrats in Congress now say they will introduce bills aimed at police and justice system reform. Shortly before that announcement, Brandy Faulkner, a professor of Black Studies at Virginia Tech, told WFIR live on air this morning that everyone has "skin in the game" when it comes to issues of inequity. Faulkner focuses on issues that include race and public policy and is widely quoted nationally. Hear a complete, wide-ranging conversation with Brandy Faulkner about issues following the death of George Floyd below: