Local Government, Civic Affairs and Education
Several grass roots groups including Mothers Out Front and the Star Women's Club were protesting outside the Roanoke Gas Company office on Kimball Avenue this morning. They say RGC Resources is passing along investment costs in the Mountain Valley Pipeline to its customers. A news release from Mothers Out Front Roanoke also claims a coalition of 30 organizations is appealing to MVP investors to cancel the project – which has been delayed and is over budget. Reverend David Denham spoke on behalf of the Southwest Virginia Poor People's Campaign:
Roanoke Gas says in a news release it neither can nor would use MVP to scam its customers, and such allegations are "patently false and misleading." The utility calls those claims "misinformation and mischaracterizations" about RGC, the MVP and state and federal regulatory agencies.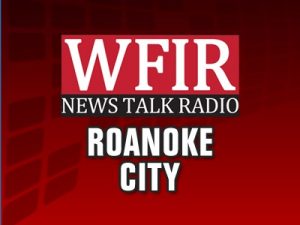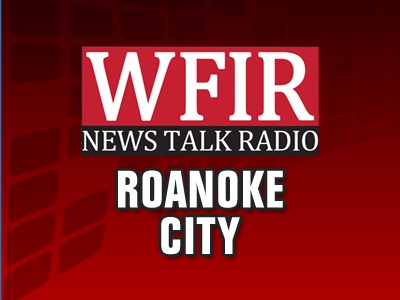 Roanoke City Council has approved a measure that will see firearms banned from municipal buildings and other city property. Under the new rules passed during last night's Roanoke City council meeting, firearms will be prohibited at parks, recreation and community centers and the Berglund Center. WFIR's Clark Palmer has the story.
Volunteers with the first-time "Do Good Days" that involves the Roanoke Rail Yard Dawgs, Wisler Plumbing and Air, and Wheeler Media are lending a hand this weekend. At the Oliver Hill House in Northwest Roanoke they were cleaning, moving furniture, and making much needed repairs this morning.  About 25 volunteers will "Do Good" today and tomorrow at 12 local non-profits chosen from a list of nominees. Lateefah Trent is a mentor coordinator for the TAP youth program at the Hill House: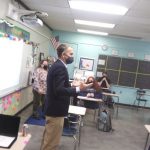 Ahead of the March 15 deadline he set last month, every public school system in the Commonwealth has now submitted a reopening plan to the Board of Education, detailing how they will keep students and staff safe. Governor Northam addressed that issue on a visit to Salem yesterday. More from WFIR's Gene Marrano:
The Roanoke County School Board has selected Haley Deeds as the new principal for Cave Spring High School effective July 1st. Deeds will take over for current CSHS principal Steve Spangler, who will retire at the end of the school year. Deeds, who currently serves as an assistant principal at CSHS, joined the district in 2004 as a physical education teacher at Glen Cove Elementary School.
NEWS RELEASE: ROANOKE – The Roanoke County School Board has selected Haley Deeds as the new principal for Cave Spring High School (CSHS), effective July 1.  Deeds replaces long time CSHS principal, Steve Spangler, who will retire at the end of the 2020-2021 school year.
Deeds, who currently serves as an assistant principal at CSHS, holds a bachelor's degree from Roanoke College and a master's degree in Educational Leadership from the American College of Education.  She first joined Roanoke County Public Schools in 2004 as a physical education teacher at Glen Cove Elementary School.  In 2005, she moved to Northside Middle School and then taught at Oak Grove and Fort Lewis elementary schools beginning in 2011, where she also served as a testing coordinator for Fort Lewis Elementary starting in 2013.
In 2015, Deeds became the assistant principal at the Burton Center for Arts & Technology and was named the assistant principal at CSHS in 2017.
"Haley played a major role in helping the staff through the recent major renovation and expansion of Cave Spring High School.  She has a wealth of expertise and experience and I'm pleased she will continue the tradition of excellence at Cave Spring as the new principal," said Dr. Ken Nicely, superintendent of Roanoke County Public Schools.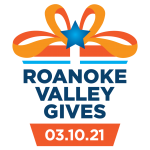 The 6th annual "Roanoke Valley Gives" goes on until 11:59 tonight at rvgives.org – your chance to support more than 140 local non-profits, large and small.  Carly Oliver, the Chief Operating Officer for the Community Foundation serving Western Virginia –  the organization behind Roanoke Valley Gives – joined us live by phone this morning. Hear the complete conversation below: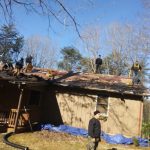 An 8-year former US Navy Veteran near Rocky Mount is getting a new roof on his house today – for free – in conjunction with Habitat for Humanity of Franklin County and Vinton Roofing. The Navy vet, who did not want his name used, said he spent part of his two tours in the mountains of Afghanistan fighting the Taliban. Vinton Roofing and Owens Corning's "Deployment Project" picked up the $12,000 tab for his new roof:
LOUISA, Va. (AP) — A 1,500 square foot Confederate flag visible from a major Virginia highway will soon be flying from a diminished flagpole. A building permit issued by Louisa County shows that the flag's owners plan to reduce the current 120-foot flagpole down to 60 feet to bring it in compliance with county regulations. The flag has been a subject of dispute for several years.
It was built on private property about 15 miles east of Charlottesville in 2018, after the Charlottesville City Council voted to remove two Confederate statues. It is visible to motorists on a brief stretch of Interstate 64. Louisa officials said the flagpole exceed the 60-foot maximum allowed by the county, and several years of legal battles ensued. The Daily Progress in Charlottesville 

reports 

that the building permit was issued Feb. 24 and is likely to end the legal battle.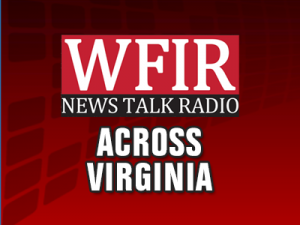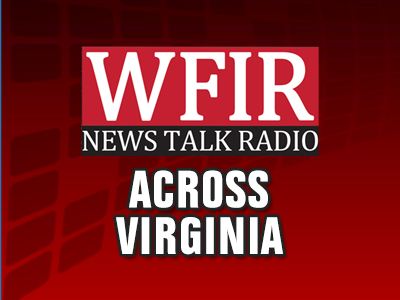 Christiansburg restaurant owner Marie March, announced yesterday that she intends to run for the Republican nomination to replace outgoing GOP Delegate Nick Rush in the 7th House District. March made the announcement, while holding a copy of "Cat in the Hat"  referencing recent controversy surrounding several Dr. Seuss books.
March, who was criticized by NRV Democratic delegate Chris Hurst after attending a rally by former President Donald Trump which preceded the Capitol riot on January 6th, says she will campaign on several issues, including addressing regulations that she says have hurt small businesses over the years. March says she left D.C. before violence broke out at the Capitol.