Local Government, Civic Affairs and Education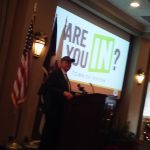 Vinton Mayor Brad Grose was center stage at the annual Vinton Area Chamber of Commerce "State of the Town" meeting earlier this week – where milestones big and small over the past year were featured. WFIR's Gene Marrano was there: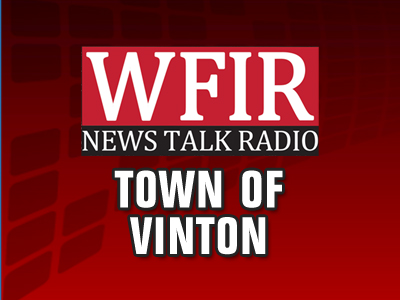 With Christmas Season in full swing, the town of Vinton is set to have their tree lighting and parade tonight. WFIR's Ian Price has details:
12-06 Vinton Christmas Parade WRAP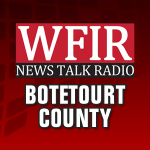 Jack Leffel, the Chairman of the Botetourt County Board of Supervisors has died. A news release from the county made the announcement today. Leffel had sat on the board since his first election in 2011, and he had served as its chairman for the last three years. Funeral arrangements have not yet been released.
From Botetourt County: It is with deepest sadness that we announce the passing of Chairman Jack Leffel. A lifelong citizen of Botetourt County, Jack devoted his life to his family, his farm, and his community. During his time on the Board and especially as Chairman, Jack oversaw tremendous changes in the County, jumpstarting economic development, supporting agricultural education, and laying the groundwork to support the needs of a changing and complex community. He was a man of vision. He believed in the future of Botetourt County and in all the great work that the citizens could do when they join together for greater purposes. This sudden change in the leadership of the County has given us the opportunity to reflect on the impact of Jack's life and leadership. He will be missed.
Please keep Jack's family, friends, and the other Board members in your thoughts and prayers during this time.
More information regarding arrangements will be announced in the coming days.

A renewed focus on moving more homeless people out of the Roanoke Rescue Mission has paid off big-time in 2018 – more on some very promising numbers from WFIR's Gene Marrano: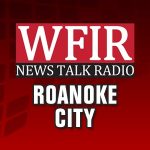 ROANOKE, Va. (AP) – The mayor of Roanoke has announced plans to rename the city's courthouse in honor of civil rights pioneer Oliver Hill. News outlets report that Mayor Sherman Lea made the announcement Friday after helping unveil a new state historical marker in front of Hill's childhood home. Hill was lead counsel in a case later known as Brown v. Board of Education, the U.S. Supreme Court's ruling that struck down racially segregated public schools. He died at age 100 in 2007.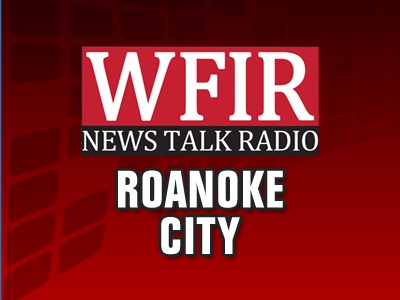 Roanoke City is gathering feedback on the future of its website ahead of a pending mid-January deadline. WFIR's Ian Price has the story:
The Roanoke County Board of Supervisors has appointed David Radford to fill Joseph McNamara's vacant spot in the Windsor Hills Magisterial District. McNamara was recently elected to the Virginia House of Delegates. Radford had previously served the County on its Planning Commission. He will hold the office until a special election is held November 2019.
From Roanoke County: Board of Supervisors of Roanoke County is pleased to announce the appointment of David F. Radford to fill the vacancy in the Windsor Hills Magisterial District. Mr. Radford will hold office until a special election in November 2019. The person elected at the special election will serve the remainder of Joseph P. McNamara's term as a result of his election to the Virginia House of Delegates. Mr. McNamara's term expires December 31, 2021. "David has prior experience in serving Roanoke County while on the Planning Commission and is familiar with the departments and staff," said Board Chairwoman Martha Hooker. "His good business acumen, coupled with his background working routinely with budgets and finance make him an excellent representative for the Windsor Hills District".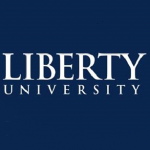 From Liberty University:
In response to the growing financial strain that college costs are putting on today's graduates, Liberty University has announced that it is freezing its tuition rates. Residential students in the 2019-20 academic year will enjoy the same value in tuition and room and board costs as they did in 2018-19.The decision marks the first time in 10 years that Liberty has been able to freeze rates, a rare action for private colleges and universities.President Jerry Falwell said Liberty will continue to offer innovative financial solutions and packages to help students receive the education they want without the extra financial burden."The impact of freezing tuition, combined with the new
Middle America Scholarship
, is a major increase in financial support for our students," he said. "We understand how challenging it can be to pay for college. We want our students and their families to be able to focus more on education and less on making ends meet, and we've taken several steps to make that happen."
The new Middle America Scholarship is helping students from middle-income families who typically earn between $35,000 and $95,000 per year. Students with an expected family contribution from the Free Application for Federal Student Aid (FAFSA) that is 1-18,000 will receive the scholarship to bring them up to the equivalent of the full Federal Pell Grant amount each year, and when combined with the Liberty Champion scholarship, the value will be up to $5,095.
"For eligible students, if the federal government does not award them a full Pell Grant, Liberty is paying the difference," said Robert Ritz, executive vice president of finance. "This program is designed for new resident undergraduate students beginning in the fall of 2019."
Also starting next fall, Liberty will increase its investment in a scholarship program that will aid students from the local area. The Stay Close, Go Far Promise Scholarship program, sponsored and funded by the nonprofit Lynchburg Beacon of Hope, is the first local initiative of its kind in Virginia. The program pledges to invest up to $8,000 per local student (those who attended a Lynchburg City School from the ninth to 12th grades) over four years to go toward tuition at a partnering higher education institution. Liberty is one of the six colleges and universities to take part, but it's going a step further by providing an additional $8,000 to help with the cost of meal plans. Through Liberty and Lynchburg Beacon of Hope, eligible high school graduates can receive up to $16,000 in scholarship aid over four years at Liberty. For more scholarships for Virginia residents, visit the admissions website.
Liberty's online undergraduate students are also seeing more financial assistance. Liberty is providing digital textbooks and instructional materials to undergraduate students in its online program free of charge. This affects more than 700 courses, saving students up to $975 per year. Across the university's online program, total savings could exceed $12.2 million.
Additional discounts and scholarships are also being made available to members of the military and first responders. Visit Liberty.edu/Scholarships for more information.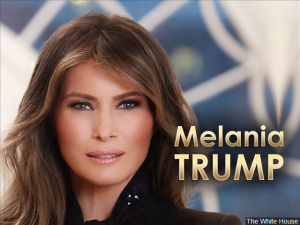 First Lady Melania Trump — and two Trump administration cabinet secretaries — are scheduled to participate in a Liberty University town hall discussion on the opioid crisis. Liberty announced via Twitter that Homeland Security Secretary Kirstjen Nielsen,  U.S. Secretary of Health and Human Services Alex Azar II and political commentator and author Eric Bolling will also be among the participants. The event is scheduled for next Wednesday as part of Liberty's regular convocation series.
From Liberty University: On Wednesday, Nov. 28, Liberty's Convocation, will feature a town hall discussion of America's opioid crisis. Special guests will include first lady Melania Trump, political commentator and author Eric Bolling, Secretary of Homeland Security Kirstjen Nielsen, Secretary of Health and Human Services Alex Azar II, actress, producer, and author Dianna Hart. Liberty President Jerry Falwell and his wife Becki Falwell will join the discussion, to speak about Liberty University's proactive measures to fight the opioid crisis.
The opioid crisis facing America is a huge challenge. According to the Centers for Disease Control and Prevention, more than 115 people die in the U.S. every day from opioid overdose, and the National Institute on Drug Abuse reports roughly 21 to 29 percent of all patients who are prescribed opioids will abuse them.
Convocation starts at 10:30 a.m. EDT. Liberty will stream the event live on Facebook.
It has been one week since Amazon announced it will build a new headquarters complex in Alexandria — and the major role Virginia Tech played in Amazon's decision became clear. The decision is seen by many as significantly elevating Tech's global stature and role into the next century. WFIR's Evan Jones has more: