Local Government, Civic Affairs and Education
For the 9th year Feeding America Southwest Virginia invited local elected officials and their representatives to the food bank in Salem this morning to package donated grocery items from Kroger stores before they are shipped out to food pantries. Feeding America President and CEO Pamela Irvine and delegate Sam Rasoul also spoke about a first-time $600,000 state grant that will enable Feeding America to build a new kitchen at its Abingdon facility, which will then produce meals for after school and summer camp programs. September is also "Hunger Action Month." Pamela Irvine on inviting elected officials: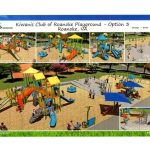 The Kiwanis Club of Roanoke is another step closer to raising the $400,000 it needs to build a multi-purpose playground outside the new Melrose Public Library in northwest Roanoke. The Kiwanis International Children's Fund awarded the local club $50,000  yesterday. The total raised to date by the Kiwanis Club of Roanoke now stands at $280,000. The target date for completion of the playground is next June. Jackie Bledsoe is co-chair of the playground project:
A full slate of "Welcoming Week" activities kicks off today in Roanoke. The City's first-ever Community Engagement Manager – Tiffany Bradbury – is working with other departments and the city government's social media sites to get the word out. There are foreign language introductory classes, the Greek Festival this weekend and a special trivia night at Big Lick Brewing – and much more. Tiffany Bradbury was live in-studio this morning to talk with WFIR's Gene Marrano about her new role with the city; hear the extended conversation below:
Roanoke welcomes everyone with open arms, understanding and tolerance. That was the word this morning as "Welcoming Week" events kicked off at the City Market Building.  Delegate Sam Rasoul and Mayor Sherman Lea were among  the speakers this morning. Its an annual national event; in Roanoke it runs through the 22nd. City Manager Bob Cowell: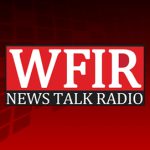 Its something many younger people can identify with – what to do with your life when an early pathway may not work anymore? A former standout athlete from the Valley now wants to help others figure it out, as WFIR's Gene Marrano reports: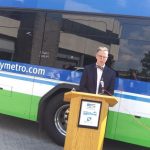 Are you ready to "Try Transit?" A program organized by the Virginia Department of Rail and Public Transportation is back in Roanoke next week Monday through Friday. Those who give Valley Metro buses a try can enter a contest to win free Amtrak tickets. If you are ready to Try Transit between Monday and Friday next week Ride Solutions is offering two free Valley Metro passes on its website. Vice Mayor Joe Cobb has been using the city's transit system more in recent months.  He also says a new Valley Metro app nearing completion will make it easier to find bus stops and how close the buses are running to schedule.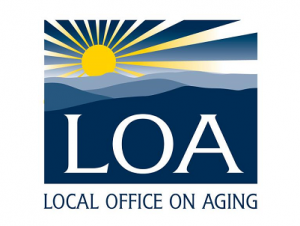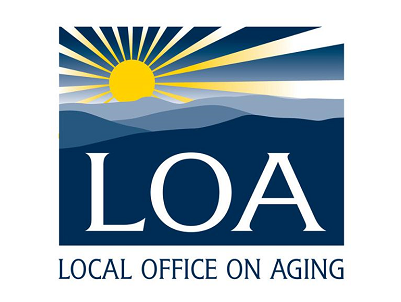 A local non-profit that helps seniors has undergone recent renovations and is looking to raise money to to cover the cost. WFIR's Rob Ruthenberg has more.09-09 LOA Capital Wrap 1-WEB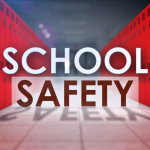 Roanoke County school officials say a rapidly-developing series of events prevented them from issuing a timely message to parents regarding this morning's shelter in place precautions at all county schools. Spokesperson Chuck Lionberger says they were preparing to do just that — until county police ordered full lockdowns at Cave Spring Elementary and Middle Schools:
All this followed concerns regarding a man reported to be driving around with a gun this morning after being involved in a family dispute at a Buck Mountain Road home. He was later taken into custody, and all school security measures were then lifted. It was not immediately clear what charges, if any, the man will face.
ROANOKE COUNTY SCHOOLS STATEMENT:
"On the morning of Sept. 6, at around 7:20 a.m., the Roanoke County Police Department asked us to place schools on a shelter in place as a precaution due to a report of a suspicious person armed with a weapon in the southwest portion of Roanoke County. As a further precaution, we decided to place all schools on a shelter in place because this person's whereabouts was unknown. A shelter in place means students remain inside the building and continue the school day. This alert occurred during the normal arrival time for students, which created difficulties and confusion for students arriving at school.
"As we were working to make sure students were safe and secure while entering the building and gathering accurate information to send a message to parents, we received a report at 8:11 a.m. that the police department had placed Cave Spring Elementary and Cave Spring Middle schools on a full lockdown. Immediately we began to implement our emergency protocols to protect students at these schools. At that point, the safety of the students and staff at these schools was our top priority. About an hour later, we were notified that the police had apprehended the suspicious individual. Once we received the all clear from the police department, the police lifted the lockdowns at Cave Spring Elementary and Cave Spring Middle schools and we lifted the shelter in place at all other schools. We sent messages to parents that all incidents (lockdown and shelter in place) had been cleared. During this entire situation, all students were safe and secure and we thank our staff for professionally handling this situation.
"As with every such emergency incident, we assessed what worked, what didn't work and modify our processes as needed. Ideally, we would have sent a message to parents about the initial shelter in place and lockdown. Our focus was on the safety of our students and attempting to process accurate information in an evolving situation.
"In any emergency situation, the safety of our students and staff is our top concern and we will continue to take appropriate actions out of an abundance of precaution. We believe that communicating with parents is important and we will continue to work to keep parents informed with accurate information as quickly as possible.
"We want to express our sincere appreciation to the Roanoke County Police Department for their swift response and detailed attention to keeping our schools safe and secure."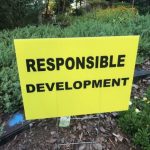 A residential development proposal in Salem off Upland Drive could bring as many as 150 housing units to the former "Simms Farm" property. Its drawn so much opposition (for its size) from neighbors that the Planning Commission hearing was postponed a month until next Wednesday night (Sept 11, 7pm) and moved to the Salem Civic Center in anticipation of a large turnout. The proposed plan shows a mix of town homes and detached houses. Many of those opposed display "responsible development" signs in their front yard. There are not many undeveloped large parcels left in the City of Salem.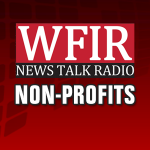 An organization now serving our area wants to help students with education challenges get a fair shot at a productive life by enabling parents to find services they need. WFIR's Rob Ruthenberg has more: