Local Government, Civic Affairs and Education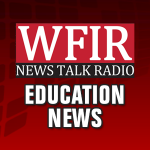 RICHMOND, Va. (AP) — A new report by the Virginia State Board of Education says there remains a persistent achievement gap for certain student groups and the state faces a growing shortage of high-quality teachers. The report was officially presented to lawmakers and Gov. Ralph Northam on Sunday, and it calls for elected officials to rethink how schools are funded. The report says the increasing reliance on local funds versus state money to pay for public schools is "inherently inequitable." The report said Virginia is one of the wealthiest states in the country but has a "regressive" system deprives high-poverty school systems of adequate money. The report also highlighted declines in reading proficiency by Virginia students on a national test compared to two years ago.
The Roanoke Community Garden Association is a small non-profit founded over a decade ago – providing venues around where those in under served areas and "food deserts" can grow their own produce. WFIR's Gene Marrano with more on a fundraiser this Thursday: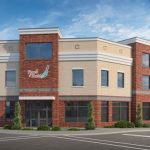 Angels of Assisi in Roanoke has gone public with its 3 million dollar fundraising campaign – hoping to cut the ribbon on a new Pet Hospital and Adoption Center within two years, as WFIR's Gene Marrano reports: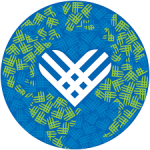 The first extended Christmas shopping weekend of the season ends with Cyber Monday for many bargain-hunters on-line today. Now comes "Giving Tuesday" tomorrow. The story from WFIR's Gene Marrano:
The Roanoke Rescue Mission's annual Drumstick Dash 5-K run/walk is tomorrow morning – more than 10,000 are expected. There is still time sign up up at packet pickup tonight or before the 9am start tomorrow. Where the money raised goes, from WFIR's Gene Marrano:
This is an exciting time at Fallon Park Elementary School in southeast Roanoke — and December should be even more exciting when students and staff move into Phase 2 of their new building. These facilities include more classrooms, a computer lab and a new cafeteria. WFIR's Evan Jones has the story:
Click here for Roanoke Public Schools' web page on Fallon Park Elementary School construction.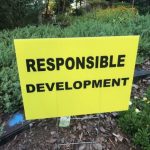 Any final Salem City Council vote on the Simms Farm residential development proposal opposed by many local residents has been postponed – again. An update from WFIR's Gene Marrano:
Yesterday's State of the County address also featured an update from the Roanoke County School Board chairman – who spoke of success stories, and the challenges ahead. More from WFIR's Gene Marrano: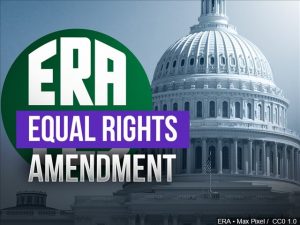 The symbolic head of the State Senate's bills for the upcoming General Assembly is the Equal Rights Amendment. If it were approved by the newly Democratic-controlled General Assembly, the amendment that was first introduced in the 1920's could be added to the Constitution — if it would survive legal challenges as to whether Virginia's ratification came more than 40 years too late. WFIR's Ian Price has more:
The U.S. Department of Housing and Urban Development and the Roanoke Redevelopment and Housing Authority announced a new program today – a "EnVision Center" for those in HUD-subsidized housing that will make it easier to access other services that can lift them out of poverty – in the areas of education, job training, health, and leadership. Roanoke City manager Bob Cowell was on hand at R-R-H-A for the announcement.  There may or may not be a physical EnVision Center established; Cowell says its more about collating resources already available. There are less than two dozen HUD EnVision Centers nationwide.