Local Government, Civic Affairs and Education
The vacancy rate in Southeast Roanoke City is currently 17 percent. The non-profit Restoration Housing has been slowly chipping at that number and today a second blighted Southeast home more than 120 years old on Dale Avenue cut the ribbon after 11 months of repair and remodeling.  Restoration Housing has another southeast Roanoke project underway on Stuart Avenue. The Dale Avenue restoration cost about $400,000; much of that will be recouped with tax credits and grants. It will be rented at an affordable rate to a family of Afghan refugees. Mary Beth Mills is with Restoration Housing: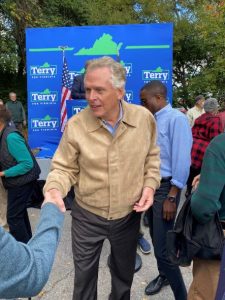 Statement from Terry McAuliffe's campaign: While last night we came up short, I am proud that we spent this campaign fighting for the values we so deeply believe in. We must protect Virginia's great public schools and invest in our students. We must protect affordable health care coverage, raise the minimum wage faster, and expand paid leave so working families have a fighting shot. We must protect voting rights, protect a woman's right to choose, and, above all else, we must protect our democracy. While there will be setbacks along the way, I am confident that the long term path of Virginia is toward inclusion, openness and tolerance for all. Congratulations to Governor-Elect Glenn Youngkin on his victory. I hope Virginians will join me in wishing the best to him and his family. I would like to thank my wife Dorothy, my family, and my incredible campaign team for their tireless efforts and dedication over these past eleven months. And to all of my supporters across Virginia who knocked on millions of doors, made countless phone calls, and talked to their family, friends and neighbors: I am eternally grateful that you joined me on this journey to move Virginia forward. Serving as Virginia's 72nd governor was the highest honor of my life, and I will never stop fighting to make our Commonwealth stronger and brighter for all.
Allegations of a Democratic candidate stealing signs the night before today's elections shouldn't move the needle much. That's according to our political analyst as WFIR's Ian Price reports:
News outlets are reporting that Democratic State Delegate Chris Hurst was pulled over last night after Radford City Sheriff's deputies observed a woman messing with campaign signs at the Radford Rec Center. According to WDBJ-7, a deputy saw the woman get into a car, allegedly driven by Hurst. The delegate was issued a notice that his license was suspended. We have reached out to Delegate Hurst for comment.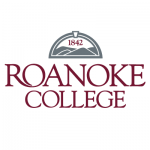 SALEM, Va. (AP) — A Roanoke College alumnus is donating $15 million to the Virginia school — its largest-ever cash donation. The gift from Massachusetts-based cybersecurity expert Shaun McConnon will go toward a new science center, the college said in a news release Friday. Every student takes at least three classes from the programs that will be housed in the center, according to the release. A third of all courses on campus will be taught there.
The 150,000-square-foot project will combine new construction and renovation of existing spaces. Its features — including a 140-seat auditorium, 35 research labs and 12 classrooms — will increase the square footage of classroom and study space by 300%.
The total cost and timeline for the center are currently unknown. The school has received $35 million for it, including McConnon's donation. The 1966 graduate majored in biology with a minor in chemistry and was on the track team. He has served on the school's board of trustees and said he previously gave the school $1.7 million. McConnon worked at Honeywell and Data General and Sun Microsystems before creating and selling high-tech security companies.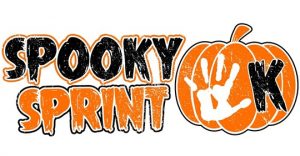 There is still time to sign up for one of the favorite fall 5K races – the Spooky Sprint run or walk, to support the West End Center. Many show up in Halloween costumes. Its tomorrow morning at 9, starting and ending at Wasena Park. For the first time 25 "student-athletes" from the West End Center that are part of the "Badge Buddies" running program will take part. Ally Bowersock with Spooky Sprint sponsor Runabout Sports collaborated with the Roanoke City Police Department. You can still register at Runabout Sports Roanoke this afternoon during packet pickup; or at Wasena Park in the morning before the 9am start.
Minnesota Vikings offensive lineman – and former Virginia Tech Hokie – Christian Darrisaw took advantage of a bye week for his NFL team and returned to the Ronald McDonald House of Southwest Virginia to deliver a personal check for $10,000 today. Last year Darrisaw became an Ambassador for Ronald McDonald House, which provides temporary living spaces for those in the valley while a child receives medical care. Ronald McDonald House is also seeking donated supplies as it reopens in phases after being shuttered last year during the height of the pandemic.