Gene Marrano
When you think of "Folklife" and events like the annual Richmond Folk Festival, music, dance and crafts may come to mind. But a Salemite will be there to help celebrate Virginia's car culture this weekend, as WFIR's Gene Marrano reports:
After moving from Towers Shopping Center in the city, Bricks 4 Kidz cut the ribbon in southwest Roanoke County today – where the demographics should be a good fit. More from WFIR's Gene Marrano: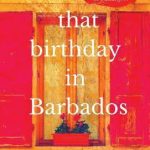 Never heard of romance author Inglath Cooper? The Smith Mountain Lake resident has made six figures in a niche market – publishing her books via an Amazon affiliate on her own schedule. WFIR's Gene Marrano spoke with Cooper recently: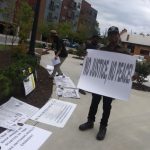 A multi-faceted protest this afternoon near the Virginia Tech Carilion campus, spurred by the Virginia Municipal League conference being held at Hotel Roanoke this week. On hand were those opposed to natural gas pipelines, proposed redevelopment near the Higher Education Center in Gainsboro and plans for the Evans Spring property near Valley View Mall.  Pipeline opponents plan to protest outside Hotel Roanoke about what they claim is a too-cozy relationship between Dominion Energy and Governor Northam, when the Governor address the Virginia Municipal League conference tomorrow morning. Dominion Energy is an investor in the Atlantic Coast Pipeline. Martin Jeffrey is a northwest city resident and activist:

The Wason Center for Public Policy has released its latest statewide survey of Virginia likely voters on next month's election – with a look ahead to the presidential campaign next year as well. WFIR's Gene Marrano has more: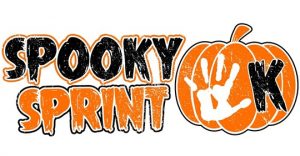 Dress as a pumpkin, a witch, as Darth Vader – or just come in your running outfit. The 9th annual Spooky Sprint to support the West End Center welcomes all comers on October 26th, as WFIR's Gene Marrano reports:
A chef from Center Stage catering has been awarded a full scholarship to the Al Pollard Culinary Arts Program after winning a competition last week at the annual memorial gala named for the late restaurateur. Daniel Lemons received an $8000 scholarship to cover the two-year Virginia Western Community College program. He's particularly fond of barbecue. Lemons recently was named lead chef at the Blue Ridge Hotel in Roanoke.
Those passing through the Roanoke City market area last night may have noticed what looked like a "pop up" restaurant with two Airstream trailers equipped as lounges, dining tables and food stations. It was the launch of the Pink Flamingo Food Company. Long-time caterer Jim Schaal says they will offer the onsite service in a variety of settings. Last night they catered an outdoor wedding rehearsal dinner.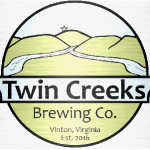 Call it a sequel to the Big Lick Oktoberfest and Vinton Fall Festival going on tomorrow from 10 to 4 – Twin Creeks Brewing Company calls it "Rocktoberfest" as WFIR's Gene Marrano reports: