Gene Marrano

(from Local Colors) In 2014, Beth Lutjen stepped into the position of leadership for Local Colors following the retirement of it's founder, Pearl Fu.  "Pearl has tiny feet, but she left behind a very large footprint to follow," said Beth Lutjen.  "I hope that I have continued and grown her legacy."
In Beth's 5 years as Executive Director the agency began providing seminars and training on effectively working with our growing Hispanic community,  the footprint of the annual festival has grown, expanding onto Franklin Rd which allows for many more food vendors to participate and better flow of foot traffic, and with Va Foundation for the Humanities, hosted the director of the film "Harvest of Empire" at a showing at the Grandin Theatre with round table discussion.  Local Colors also partnered with Roanoke City for the Gateways to Growth grant and in hosting George Takei's visit to Roanoke.
Lisa Spencer comes to Local Colors with 25 years of nonprofit experience in human services and community development, with much involvement in homeless services. Lisa recently arrived from Dallas, TX where she worked for various nonprofit organizations, most recently Volunteers of America Texas. She has also worked in Massachusetts and Rhode Island. Lisa's extensive experience in grant management, fundraising, nonprofit administration, and new program development will be an asset to Local Colors to lead the organization forward. "Both my work and personal experience has involved very diverse settings and appreciation for various cultures. I hope to leverage all my experiences to celebrate the beauty of multiethnic diversity and its positive impact on the city."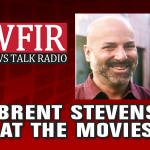 Now here's Brent Stevens from Hollins University At the Movies with what's new at the historic Grandin Theatre: a documentary, "Maiden":
Its been a talking point for the President and some Republicans since the twin mass shootings over the weekend – violent video games as a root cause – but a Virginia Tech researcher debunks that theory. More from WFIR's Gene Marrano:
Roanoke City's blueprint for future growth includes more village centers like the one taking shape in the Wasena neighborhood. An update from WFIR's Gene Marrano: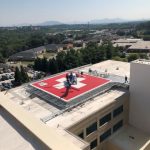 LewisGale Medical Center in Salem opened its new rooftop helipad yesterday. The hospital has had a helipad on ground since 1972. On average 15 to 20 LewisGale patients are transported via helicopter each month. CEO and President Lance Jones tells WDBJ-7 the new rooftop landing area will help get patients into emergency treatment quicker:
The Chief of Police in Roanoke City says law enforcement cannot do it alone – curbing gun violence nationally will require legislation and a more bi-partisan spirit. WFIR's Gene Marrano has comments from Chief Tim Jones:
The Virginia Department of Environmental Quality's stop-work order last Friday on a two-mile stretch of the Mountain Valley Pipeline in Montgomery County isn't enough for opponents of the project and they talked about it at the Roanoke City Main Library branch early this afternoon. Russell Chisholm is with several local environmental groups; he is also a lead coordinator for the Mountain Valley Watch, which has been monitoring construction crews for issues like related soil erosion. MVP maintains they strive for best practices during pipeline construction.
An event that was already scheduled before the weekend mass shootings in El Paso and Dayton to promote gun safety in the home drew extra attention this morning perhaps when local Police Chiefs gathered on Mill Mountain. More from WFIR's Gene Marrano: