Gene Marrano
The Republican statewide convention to choose the party's nomination for the Governor's race this November takes place on May 8. GOP State Senator Amanda Chase – who has made a name for herself at the national level – is considered one of the front runners. As part of our candidate series, she spoke recently with WFIR's Gene Marrano- and here is a "Longer Listen":
WASHINGTON – Today, Secretary of Homeland Security Alejandro N. Mayorkas announced the Department of Homeland Security (DHS) is extending the REAL ID full enforcement date by 19 months, from October 1, 2021 to May 3, 2023, due to circumstances resulting from the ongoing COVID-19 pandemic. The pandemic has significantly impacted states' ability to issue REAL ID-compliant driver's licenses and identification cards, with many driver's licensing agencies still operating at limited capacity. DHS will publish an interim final rule in the coming days to effectuate this enforcement date change.
"Protecting the health, safety, and security of our communities is our top priority," said Secretary Mayorkas. "As our country continues to recover from the COVID-19 pandemic, extending the REAL ID full enforcement deadline will give states needed time to reopen their driver's licensing operations and ensure their residents can obtain a REAL ID-compliant license or identification card." 
Beginning May 3, 2023, every air traveler 18 years of age and older will need a REAL ID-compliant driver's license or identification card, state-issued enhanced driver's license, or another TSA-acceptable form of identification at airport security checkpoints for domestic air travel.  
Its the latest effort from the Roanoke Regional Partnership to craft a long-range economic development plan. "Thrive 2027" will bring together various stakeholders, business leaders and citizens to map out a strategic vision. Thrive 2027 includes the formation of a "culturally and economically diverse" advisory committee. There's also a public survey available on the Roanoke Regional Partnership website. John Hull is executive director for the Regional Partnership; he says it will take about 3 months to craft a strategy and implementation plan. (Se survey link below as well)
(news release) ROANOKE, VA (April 27, 2021) – The Roanoke Regional Partnership has launched Thrive 2027, a collaborative strategic planning process designed to engage stakeholders, business leaders and citizens in the region's economic development five-year plan. The process will have an input period over the next month that will include investor brainstorming sessions and a survey open to the public.
"We are approaching this process from an integrated perspective," said Brett Marson, board president of the Partnership. "We want to collect ideas from across the greater Roanoke region from business, government and citizens, to arrive at an action plan that puts the entire region in a strong, resilient economic position."
Thrive 2027 will kick-off with the formation of a culturally and economically diverse advisory committee that will act as a sounding board throughout the project. Focus groups and individual interviews will gather perspectives on topics such as business climate, diversification, talent, entrepreneurship, innovation, outdoor industry, small business and other factors that influence economic development.
"The strategy will build on past momentum created by the partnership while addressing current economic challenges and opportunities that can set the region up for future success," said John Hull, executive director of the Partnership. "We are creating a roadmap for economic recovery and continued growth."
To learn more about the Thrive 2027 strategic planning process, please visit www.roanoke.org/thrive-2027/. We want to hear from you! Take the Thrive 2027 community survey now by visiting bit.ly/thrive-2027-survey.
The last first-dose mass vaccination clinic scheduled for the Berglund Center is this Thursday. With demand lessening, the next step locally will include smaller targeted clinics and COVID vaccine distribution through pharmacy chains. Thursday's clinic offers the Moderna vaccine and a second-dose clinic will still be held at the Berglund Center in about 4 weeks. Sign up for a shot on the VDH website. Dr. Cynthia Morrow with the Roanoke City and Alleghany health districts today on where the Johnson and Johnson vaccine fits in that picture: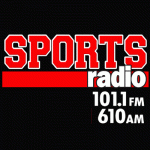 In the NHL's Eastern Division the Washington Capitals are in a 3-team dogfight for first place with Pittsburgh – a point ahead – and the NY Islanders, 3 points behind when they meet in DC tonight. Caps head coach Peter Laviolette says he's glad there will be fans in the arena: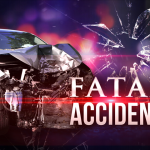 BOTETOURT, Va. – Virginia State Police Trooper L.R. Spencer is investigating a single vehicle crash which resulted in a fatality.  The crash occurred Monday (Apr 26) at 3:42 p.m. on Interstate 81 southbound, at the 159.5-mile marker in Botetourt County. A 2021 Freightliner tractor trailer was traveling south on Interstate 81 at the 159.5-mile marker, when the vehicle ran off the left side of the roadway and struck the ditch and several trees.  The tractor trailer overturned in the median.
The driver of the Freightliner was identified as Thomas Schmidt, 38, of Mansfield, LA.  Mr. Schmidt was wearing his seatbelt and died at the scene. The crash remains under investigation.
On April 25 (Sunday) at approximately 11:30 p.m., Roanoke Police were dispatched to reports of a disorder in the area between Dale Avenue SE and Jamison Avenue SE. Unknown to officers at the time, there was an adult male lying partially in the roadway in the 700 block of 11th Street SE. One of the responding officers arrived on scene and attempted to park his patrol vehicle. As he was pulling to the side of the road to park, he struck the male who was lying in the roadway. Roanoke Fire-EMS transported the man to Carilion Roanoke Memorial Hospital for treatment of what appeared to be serious injuries.
In accordance with department policy, the Virginia State Police were notified and will be investigating this incident. The officer involved has been placed on administrative assignment, per Roanoke Police Department policy. Sgt. Rick Garletts with the Virginia State Police will be the media's point of contact for further inquiries on the investigation.
Earlier today a groundbreaking was held for a new freestanding emergency room named Lewis Gale Medical Center Blue Hills ER located on West Ruritan Road down the 460 corridor towards Bonsack. This facility is similar to the one located on 419 next to Tanglewood Mall. HCA Health Market President Lance Jones emphasizes  that this will fill the need for quicker response times to treat certain health issues. The 10,000 square foot facility is targeted to be open by January of 2022.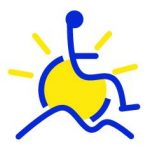 The Roanoke City and Alleghany Health Districts will partner with the Blue Ridge Independent Living Center next Wednesday for an on-site COVID vaccination clinic on-site at the Living Center's Williamson Road location.  That special vaccine clinic on May 5 runs from 10-am until 2pm. Karen Karney is the executive director there: