Gene Marrano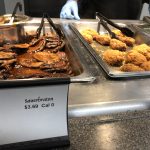 LewisGale Medical Center in Salem brought in a visiting German chef to work with the food staff there for the past few day – resulting in dishes not seen very often in the cafeteria. WFIR's Gene Marrano has that story:
After some soul-searching and despite the urging of some in the Catawba District, Thomas McCracken now says he will NOT run for the Roanoke County School Board seat he had to give up almost four years ago due to conflict of interest issues surrunding his wife, an assistant principal in that same district. Instead McCracken said today he will focus on launching a new anti-bullying campaign with the help of Don Butzer – the current Catawba representative and school board chairman. McCracken says Butzer – who intends to run again this fall – will introduce his anti-bullying program at the School Board meeting this Thursday. It's based on the CommUNITY Church pastor's doctoral dissertation research.

The National Gridiron League and the Virginia Iron Horses are coming to the Berglund Center this spring as announced last year – but later than first promised. NGL commissioner Joe McClendon says logistical issues has pushed the indoor football league's first season back to early May instead of late March. The first Iron Horses home game against the Indiana Firebirds is now scheduled for May 18th – instead of March 31st. McClendon did say today that the team and head coach Jermaine Hampton should arrive in Roanoke as early as next week to start promoting the league. McClendon spoke last July on a stop in Roanoke:
3-12 NGL-WEB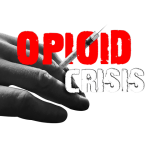 New River Valley Community Services is calling its upcoming public conversations on the opioid crisis "The Face of Addiction is Mine." Its similar to the series that continues in Roanoke County tonight, as WFIR's Gene Marrano reports:
3-12 NRV Conversation Wrap#1-WEB\
NRV dates: Floyd March 28, Radford April 4, Pearisburg April 11, Blacksburg April 16, Pulaski April 30.  See nrvcs.org for more information.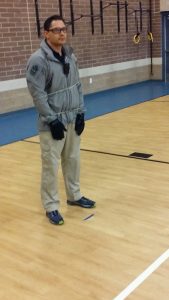 Its called a "BolaWrap," a new law enforcement restraint tool that is not "pain compliant." A loaded cartridge propels a laser-guided Kevlar tether at 640 feet per second – and it wraps around a target, restraining them safely. About 30 police departments nationwide are now using the "less lethal" device according to a BolaWrap executive. Many others – like Roanoke County – are considering it to fill "a gap in in policing tools," said a retired Los Angeles assistant sheriff now working for BolaWrap. Roanoke County Police Chief Howard Hall watched a demonstration today at the police training academy:

The 7th annual "Brain School" at the Fralin Biomedical Research Institute at Virginia Tech-Carilion takes place all this week – and the Institute's executive director helps launch the lecture series tonight. More from WFIR's Gene Marrano: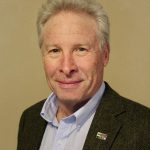 The father of slain WDBJ-7 journalist Alison Parker has released a book about his daughter – shot dead on live TV along with camerman Adam Ward in 2015 – and his fight for improved gun safety. Andy Parker joined WFIR's Gene Marrano in our studio on Friday – here is an in-depth, "Longer Listen" segment: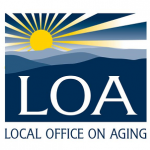 The Local Office on Aging is asking for help this Wednesday. WFIR's Bob Clark has the story…