Crime and Public Safety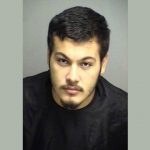 Convicted murderer Kevin Soto-Bonilla will not face the death penalty. Prosecutors and defense attorneys reached an agreement in the middle of today's sentencing phase. Soto-Bonilla now admits guilt for his role in the stabbing death of Lynchburg teen Raymond Wood. In return, he was promptly sentenced to life in prison without parole. Soto-Bonilla received additional consecutive sentences for abduction and gang participation. He apologized to the Wood family during today's hearing, saying  "I am very sorry to the Wood family. I imagine how a mother would feel. I regretfully feel it from my heart. And may God give you the strength to move forward."
The turnaround came one day after a Bedford County Jury convicted Soto-Bonilla for capital murder. The jury was considering whether to recommend a death sentence or life in prison when he agreed to admit guilty in exchange for life in prison.
NEW YORK (AP) — An 18-year-old Barnard College freshman has been fatally stabbed in a park in Manhattan.
"With broken hearts, we share tragic news about the death of one of our students," Barnard President Sian Leah Beilock said late Wednesday in a letter to the campus. "This is an unthinkable tragedy that has shaken us to our core."
The letter identified the student as Tessa Majors and said she was fatally wounded during an armed robbery near Barnard's campus. Barnard College is part of Columbia University.
Police said they responded to an assault report at around 5:30 p.m. and found an unconscious woman, who had been stabbed multiple times. She died at a hospital.
There have been no arrests.
The teen's parents, who live in Charlottesville, Virginia, headed to New York after learning the tragic news, her grandparents told New York's Daily News.
Her grandfather, Andrew Burton, called her "a lovely, lovely girl — very, very smart and sweet."
Isabel Jauregui, a Barnard student who works on the Columbia Spectator campus newspaper, told The New York Times that students were on edge.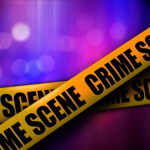 Roanoke Police say two people were wounded in what appear to be related mid-day shootings in the Hurt Park area. Officers were called during the noon hour to the 1800 block of Westview Avenue Southwest. They found two men near one another with gunshot wounds; neither injury appeared to be life-threatening.
NEWS RELEASE: On December 10, 2019 just before 12:30 pm, Roanoke Police responded to a report of a person who had been shot in the 1800 block of Westview Avenue SW. Officers located an adult male with what appeared to be a non-life threatening gunshot wound outside of a residence. The victim refused transport to the hospital. A short time later, officers located another adult male with a gunshot wound. This victim was transported to Carilion Roanoke Memorial Hospital with what appeared to be a non-life threatening injury. No arrests have been made at this time regarding this incident. This is an ongoing investigation. Anyone with information about this incident is asked to call (540)344-8500 and share what you know. You can also text us at 274637; please begin the text with "RoanokePD" to ensure it's properly sent. Both calls and texts can remain anonymous.
A Martinsville man is charged with the strangulation death last Friday of a Rocky Mount resident. Police say they were able to develop a suspect after finding the victim's car at the suspect's residence about 30 miles from the murder scene. 35-year-old Derry Finney faces a murder charge for the death of James Kirby — and he is charged with unauthorized use of Kirby's vehicle.
NEWS RELEASE: ROCKY MOUNT, Va. – Rocky Mount Police Department investigators determined a weekend death to be a homicide and arrested a suspect late Thursday. The victim, James Edward Kirby, age 68, of Mamie Street, Rocky Mount, was discovered deceased at his residence just before 10 p.m. Friday, November 29. Kirby's body was transported to the Western Virginia Medical Examiner's Office for autopsy, where the coroner's examination determined strangulation as the cause of death.
"Our officers and investigators have worked with other agencies to collect evidence, analyze data and determine whether an arrest was warranted," said Rocky Mount Police Chief K.E. Criner. "Careful analysis of the Medical Examiner's preliminary findings corroborated with evidence, and after questioning of a person of interest, our investigators have placed charges and arrested a suspect."
Officers at the scene Friday determined Kirby's car to be missing. The car was traced to a Martinsville, Va., residence early Saturday, and an occupant of that residence was determined to be in possession of the vehicle. That occupant was questioned and released pending further investigation, but was arrested Thursday on a felony charge of unauthorized use of a vehicle. Further investigation led to placement of the murder charge.
Officers arrested Derry Dee Finney, age 35, of Ridge Road, Martinsville, and placed felony charges against him for murder and unauthorized use of a vehicle. Additional charges may be placed pending continued investigation. A photograph is attached.
Finney is being held without bond at the Western Virginia Regional Jail.
Criner thanked other jurisdictions and agencies providing assistance on the investigation, including the Martinsville Police Department, Western Virginia Office of the State Medical Examiner, and the Franklin County Sheriff's Office.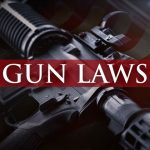 The Roanoke County Board of Supervisors is now hearing from members of the public at its afternoon meeting before it considers a "Second Amendment Sanctuary Resolution" as some other localities have enacted.  The all-Republican Board of Supervisors  heard from local Republican delegates Chris Head and Joe McNamara, who led off the public comments section by affirming their support for such a resolution.  Acting County Attorney Peter Lubeck told the board it would be appropriate to pass a resolution confirming its commitment to the Constitutional right to bear arms:
The vast majority of citizens speaking voiced support for such a resolution, including Gary Flora:
Among those opposed to the resolution: Janet Scheid, a former Roanoke County employee and a current Vinton Town Council member:
Close to two dozen Virginia counties have passed similar resolutions in recent weeks. Roanoke City leaders say there will be no such action from City Council.
The Franklin County Sheriff's Office says murder suspect Michael Brown was hiding in the attic of his mother's home when he was taken into custody on Monday of last week. Officials say new information led to a new search of the residence, and as officers prepared to enter the attic, Brown crawled out and was apprehended without incident. Officials say Brown never contacted law enforcement to turn himself in.
From the Franklin County Sheriff's Office:  There have been numerous media inquiries about the apprehension of Michael Brown. For clarification the Franklin County Sheriff's Office will provide the following statement.  On November 27, 2019, in the early morning hours, the investigation led law enforcement authorities including the U. S. Marshals, the Virginia State Police and the Franklin County Sheriff's Office, back to the residence of Rodney Brown on Woodthrush Cir. in Franklin County. Officers were searching the residence for Michael Brown. As officers prepared to enter the attic space of the residence, Michael Brown crawled out of the attic and was apprehended by law enforcement without further incident. At no point did Michael Brown contact law enforcement and make arrangements to surrender or turn himself in.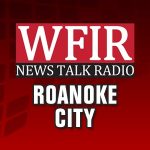 Roanoke City Council got an earful from residents urging the city to adopt a "Second Amendment Sanctuary" resolution at its afternoon meeting – but after everyone spoke Mayor Sherman Lea Sr. said that's not happening. A number of other localities in the region have considered or approved non-binding Second Amendment Sanctuary resolutions – anticipating that the new Democrat-controlled General Assembly will address gun control measures next month.  Lea says Roanoke City Council is advocating for "common sense"  measures. Lea also noted language in the 2020 legislative agenda Council approved this morning.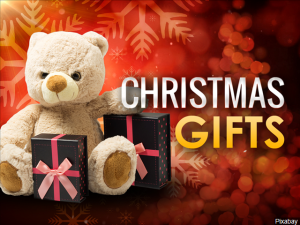 CHARLOTTESVILLE, Va. (AP) — Police in Virginia are warning people to watch their home deliveries or find other ways to receive packages in the mail.
The Daily Progress in Charlottesville reports that police expect thefts of mail packages from homes to increase with Black Friday and beyond.Albemarle police officer Joe George said such thefts are "problem everywhere," including rural and more urban areas during the holiday season.
Research firm Edelman Intelligence estimates that 23 million Americans have had at least one holiday package stolen since 2014. Most were taken from porches while residents were at work.
People can avoid thefts by having packages delivered to their work. Amazon customers can have packages delivered to Amazon package hubs, which can include places like Whole Foods. Some people buy package lockers for their porches.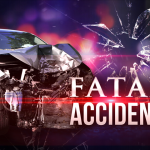 (from Virginia State Police) Virginia State Police Senior Trooper A.B. Absher is investigating a two vehicle crash which resulted in a fatality.  The crash occurred Wednesday (Nov 27) at 3:14 p.m. on Route 619, three tenths of a mile west of Pedigo Road in Bedford County. A 2005 Nissan Altima was traveling east on Route 619, when the vehicle crossed over the center line and struck a 2001 Daewoo Leganza, which was traveling west on Route 619; head-on. The Nissan was driven by Kendra C. Shepherd, 19, of Hardy, Va.  Ms. Shepherd was not wearing her seatbelt and was transported to Roanoke Memorial Hospital, where she later died. The 2001 Daewoo was driven by Amoni M. Logan, 18, of Goodview, Va.  Ms. Logan was wearing her seat belt and was transported to the hospital for injuries received in the crash. The crash remains under investigation.
RICHMOND, Va. (AP) — U.S. immigration officials have taken into custody a German diplomat's son who was paroled after serving more than 30 years in prison for slaying his former girlfriend's parents in Virginia. The Richmond Times-Dispatch reports that U.S. Immigration and Customs Enforcement received Jens Soering from state custody Tuesday. ICE spokeswoman Carissa Cutrell declined to say when he might be sent back to Germany. Virginia Gov. Ralph Northam said previously that Soering as well as former girlfriend Elizabeth Haysom will be deported.
Haysom was serving a 90-year sentence after pleading guilty to being an accessory to murder. She's originally from Canada.
Haysom and Soering were granted parole Monday. Soering was serving a life sentence.
Soering initially confessed to the 1985 killings but later recanted, saying he was covering for Haysom.