Crime and Public Safety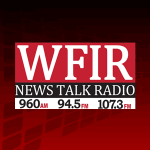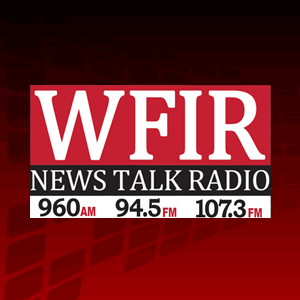 (ABC News) At least three people, all wearing orange wristbands, died from drug overdoses early Sunday and four others were hospitalized after police responded to a medical emergency at an apartment complex in Pittsburgh, officials said.
Police and paramedics were called to the Southside Works City Apartments around 2 a.m. and discovered seven people in medical distress, including two who were unresponsive, police said. All of the victims were wearing orange wristbands apparently connected a venue they had been to Saturday night, police said.
"The victims — including three people who died and four who remain hospitalized — appear to have been at the same venue together, and then to have gone to a second location at a private residence where they apparently overdosed on drugs," the Pittsburgh Police Department said in a statement. "The victims all took the narcotics at the same time and in the same location."
Police did not immediately say what kind of drugs the victims overdosed on, but expressed concern about a "tainted, potentially deadly batch of drugs in the community." One man was found passed out in the street outside the apartment building and later died, police said at a news conference. Another victim was found unresponsive in an elevator, according to authorities.
When police officers went inside the apartment where the drugs were allegedly taken, they found five other people in need of medical assistance, authorities said.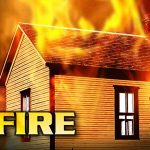 (Roanoke County) Roanoke County Fire and Rescue responded at about 2:30p.m., on Sunday September 22,  to the Villages at Garst Creek apartment complex located in the Cave Spring area for the report of a commercial structure fire. First arriving crews found smoke coming from a second story apartment. The fire was brought under control in about 10 minutes. There was a fair amount of smoke and water damage to the apartment where the fire occurred and the apartment below. There were no injuries to people or pets . The apartment was occupied by two adults at the time of the fire.The fire was located on the stove top and did extend to the cabinets in the kitchen. The occupants of two apartments will be displaced.
The Roanoke County Fire Marshal's Office was on scene and determined that the fire was caused by cooking. Damages are estimated to be about $30,000. Roanoke County Fire and Rescue would like to remind everyone that any time you have anything on the stove, you should "stand by your pan." The best way to put out a grease fire is to cover it with a lid that fits the pan.
UPDATE FROM ROANOKE COUNTY SCHOOLS:  Threat was not credible. We continue to investigate to determine the person or persons responsible.
PREVIOUS: There is an increased police presence today at Glenvar High, Middle and Elementary Schools. It comes after school officials discovered a graffiti threat on a high school bathroom wall. At last report, school officials were saying the threat was "neither substantiated or unsubstantiated". Glenvar schools are following normal schedules as police and school staff investigate.
NEWS RELEASE: Salem Police have made an arrest related to a shooting incident that took place earlier this summer. On June 29, at approximately 2:30 a.m., officers from the Salem Police Department responded to the 1700 block of Ellis Court after receiving a 911 call saying gunshots had been heard in the area. Upon arrival, officers found several empty cartridge casings in the roadway and they discovered that three of the discharged rounds had struck two occupied homes and one parked vehicle on the street. No injuries were reported that morning. As a result of the investigation, Khari H. Brice, 20, of Roanoke, has been arrested and charged with two counts of Shooting into an Occupied Dwelling, three counts of Damaging Property, Reckless Handling of a Firearm, Discharging a Firearm in City Limits and Shooting a Firearm from a Vehicle. Brice is currently being held without bond at the Roanoke County/Salem jail. Salem Police believe these circumstances are related to another disturbance in this same area that took place in late July. Both incidents remain under investigation.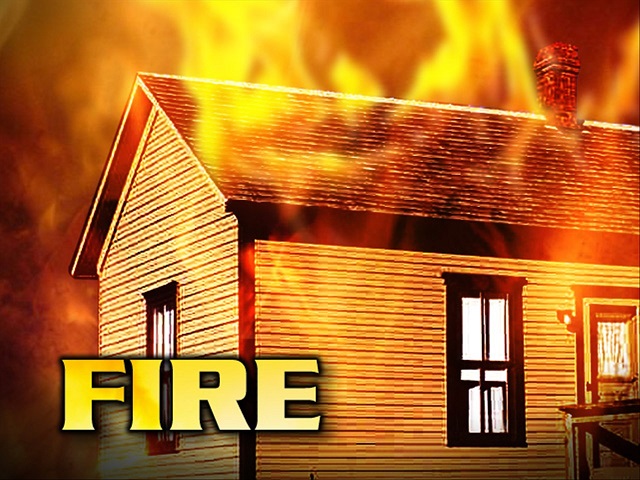 From Salem Fire & EMS:The Salem Fire & EMS Department responded to a structure fire at 6 Bowman Ave. this evening at approximately 7:59 p.m.Four people were home at the time of the fire,and one person was transported by ambulance to LewisGale Medical Center after suffering minor smoke inhalation. The first units arrived within four minutes of receiving the call and found heavy smoke coming from the building. Firefighters located the fire in the basement of the structure and brought it under control within 13 minutes of the arrival of the first engine. The building did sustain fire and smoke damage, but the fire was contained to the basement.Approximately 19 personnel from the Salem Fire & EMS Department (Truck 1, Engine 2, Engine 3, Medic 801, Medic 802, Medic 803, Battalion 1 & Fire Medic 1) responded to the call. The Salem Fire Marshal's Office is investigating the fire and currently there is no damage estimate. The displaced residents are receiving assistance from family members.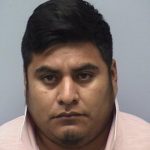 Federal prosecutors say a Mexican national who was removed from the U.S. last year and later returned illegally has pleaded guilty in Roanoke to transporting illegal aliens in southwest Virginia. Eliezer Ramos-Arriola admits driving a van that had seven Mexican and Honduran nationals in the back and being paid to transport them. They were discovered during a traffic stop earlier this year in Christiansburg.
NEWS RELEASE: Roanoke, VIRGINIA – An illegal alien from Mexico, who was removed from the United States on April 2, 2018 and reentered the country without permission, pleaded guilty today in U.S. District Court in Roanoke to illegally reentering the United States without permission and transporting illegal aliens. United States Attorney Thomas T. Cullen made the announcement. Eliezer Ramos-Arriola, a.k.a. Francisco Gaitan-Arreola, a.k.a. Francisco Gaitan Arreola, a Citizen of Mexico, waived his right to be indicted and pleaded guilty today to an Information.
"Human smuggling – particularly when it involves unaccompanied children – is a serious federal crime," U.S. Attorney Cullen stated today.  "I appreciate the commitment and hard work of our partners at the Department of Homeland Security in investigating this case and other criminal violations of our immigration laws."
"Individuals cannot expect to repeatedly flout our immigration laws without consequence," said Lyle Boelens, acting field office director of U.S. Immigration and Customs Enforcement's (ICE) Enforcement and Removal Operations (ERO) Washington, D.C. "This individual had already been afforded due process in our nation's immigration courts and not only again defied our laws but facilitated the illegal entry of countless others."
"As the lead federal agency investigating alien smuggling, HSI is committed to employing the full range of our unique law enforcement authorities and techniques," said Raymond Villanueva, special agent in charge of ICE Homeland Security Investigations (HSI) Washington, D.C. "Human life may not be treated like a commodity."
According to court documents, Ramos-Arriola is a citizen of Mexico who was removed on April 2, 2018 from El Paso, Texas. The defendant never sought nor obtained authorization to reapply for admission into the United States.
However, On April 4, 2019, Ramos-Arriola was the driver of a vehicle stopped by law enforcement in Christiansburg, Virginia. Inside the vehicle, officers located seven illegal aliens, consisting of six adult males and one, unaccompanied, minor female. These individuals were citizens of Mexico and Honduras and not authorized to be in the United States.
In exchange for assistance in illegally crossing into the United States, Ramos-Arriola had agreed to work for a smuggling service to transport passengers to various locations throughout the United States, including within the Western District of Virginia. The defendant picked-up the seven passengers in Phoenix, Arizona and was paid $600 to feed the passengers and to pay for fuel. In addition, the mother of the juvenile female entered into an agreement with the smuggling service to pay an additional $4,000 to the driver who delivered her daughter to the Western District of Virginia.
The investigation of the case was conducted by the U.S. Immigration and Customs Enforcement, Virginia State Police, and Montgomery County Sheriff's Office.  Assistant United States Attorney Charlene R. Day is prosecuting the case for the United States.
Bedford County investigators say they have cracked the case of five stolen calves. The sheriff's office says they were taken last month from the Spring Lake stockyard in Moneta. It wasn't long before deputies traced the stolen cattle to North Carolina, where they say Eric Bullins admitted taking them. Bullins was returned to Bedford County today. He is charged with grand larceny and is free on bail.
NEWS RELEASE: On August 12, 2019, the Bedford County Sheriff's Office received a call from the Spring Lake Stock Market reporting the larceny of five calves. Through the investigation a suspect was identified in North Carolina. On Tuesday August 13, 2019, Bedford County Sheriff's deputies along with staff from Spring Lake traveled to North Carolina. The five stolen calves were identified and returned to the owner. While in North Carolina the Bedford County Sheriff's deputies located Eric Bullins, age 40, who admitted to taking the calves. Subsequently Bullins was arrested by the Chatham County Sheriff's Office on a fugitive warrant from Bedford County. On their return to Bedford County, deputies obtained an arrest warrant on Bullins for grand larceny.
On Monday September 16, 2019, Eric Bullins returned to Bedford County and was arrested and charged for the grand larceny of the calves. Bullins was released on a $2000.00 bond.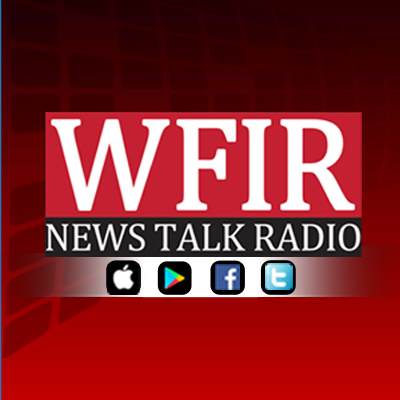 ARLINGTON, Va. (AP) — Police in northern Virginia believe the evacuation of an entire shopping mall this weekend happened because a child shouted inside a movie theater about a shooter.
The reports about a shooting led to a massive police presence Saturday evening at the Ballston Quarter mall in Arlington and search. The Arlington County Police Department says it found no evidence that a shooting took place.
An Arlington County news release on Sunday said a preliminary investigation suggests the unknown male youth entered a theater where a horror movie was playing and shouted— leading people inside to flee and yell for 911 calls. The police investigation is continuing.
Authorities say one person suffered a minor injury while evacuating.
NEWS RELEASE: On September 10, 2019 at approximately 5:33pm a threatening message was discovered inside Hanes Brands Inc. located at 380 Beaver Creek Dr., Martinsville, VA. The message indicated that an explosive device had been placed inside the facility. The Henry County Sheriff's Office Explosives Detection Canine and his handler along with other deputies conducted a systematic search of the building. Nothing suspicious was located.
The Henry County Department of Public Safety and local volunteer fire and rescue units were on scene as a precaution. The Henry County Sheriff's Office and Hanes Brands officials worked together to ensure the safety of the employees. Through the course of the investigation a male employee was developed as a suspect.
Alvin Donnell Hunt, 22, of 1004 Smith Lake Rd., Martinsville, Va. was charged with one count of Threat to Bomb (Felony).  Hunt was released on a $3,500 unsecured bond.
Anyone having information pertaining to this incident is asked to contact the Henry County Sheriff's Office at (276) 638-8751 or the Crimestoppers Program at 63-CRIME (632-7463). The Crimestoppers Program offers rewards up to $2500.00 for information related to crime.  The nature of the crime and the substance of the information determine the amount of reward paid.
Virginia's Attorney General is pursuing litigation against the heads of a pharmaceutical company he believes influenced the opioid crisis. WFIR's Clark Palmer has the story.