Crime and Public Safety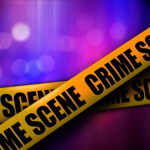 UPDATE: Roanoke Police have identified the victim of a downtown shooting today – and the person charged with firing the gunshots. Officers say 28-year-old John Perdue of Roanoke was shot several times near Campbell Avenue and 3rd Street. He is now under hospital treatment. Police have charged 25-year-old Michael Armstead of Lynchburg with malicious wounding. The two are reported to know each other.
From Roanoke Police: On December 12, 2018 at around 2:40 p.m., Roanoke Police were dispatched to a call of shots fired at the intersection of Campbell Avenue and 3rd Street SW. Upon arrival, officers and Roanoke Sheriff's Deputies located an adult male with gunshot wounds lying on the sidewalk near the intersection. The adult male, identified as John Perdue, age 28 of Roanoke, was transported by Roanoke Fire-EMS to Carilion Roanoke Memorial Hospital for treatment . Roanoke Police Officers responding to the scene observed an individual running away from the intersection as the "shots fired" call was aired. That person was stopped by officers and identified as Michael Armstead, age 25 of Lynchburg, who was arrested and charged with Malicious Wounding and Use of Firearm in Commission of a Felony. Armstead and Perdue are known to one another. The investigation is ongoing. There is no danger to the public at this time.
The Bedford County Sheriff's Office hopes a store surveillance photo will help them find a man suspected of shoplifting several items last month from a convenience store between Bedford and Moneta.
News release: The Bedford County Sheriff's Office is seeking the public's assistance in identifying a shoplifting suspect. On Friday November 23, 2018, a black male wearing a red hoodie and believed to be in his 40's shoplifted several items from the Quick Mart located on Moneta Road. The suspect is believed to be traveling in a black Dodge Nitro. Anyone with information on this crime can call the Bedford County Sheriff's Office at 540-586-7827 or Central Virginia Crime Stoppers at 1-888-798-5900 or go online to http://cvcrimestoppers.org. Enter your tip online at http://p3tips.com or use the P3TIPS app on your mobile device. Crime Stopper callers remain anonymous andcould receive a cash reward up to $1,000.00.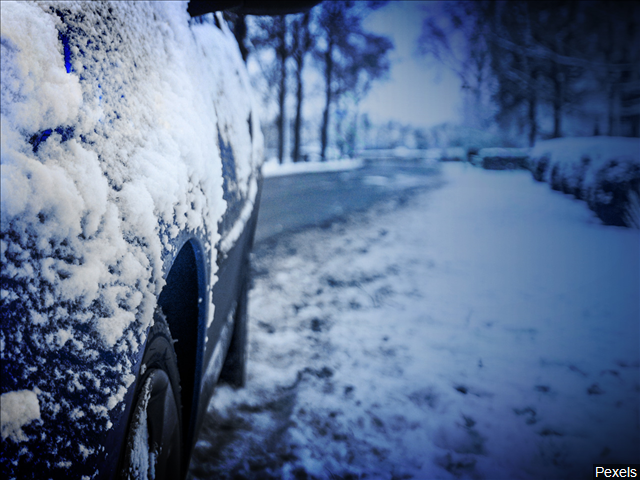 The snow has stopped but a VDOT spokesperson says that doesn't mean that the "event" is over for them. WFIR's Ian Price has more: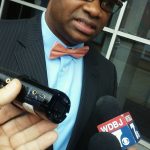 Shawn Hunter says he was acquitted of stalking charges in Bedford County General District Court today – saying the judge threw the case out after deciding an alleged incident in a Walmart parking lot where a former co-worker accused the Peacemakers founder of stalking did not meet that criteria. Hunter says he may now file civil rights charges against the Bedford Commonwealth's Attorney office and the police department over his arrest on that stalking charge, which he says was not supported by a video tape of the Walmart parking lot.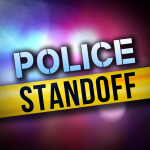 UPDATE: A standoff is now over in southwest Roanoke County, and a suspect is in custody. It began with a call of shots fired this morning on the 5600 block of Brahma Road between Cave Spring and Oak Grove. It ended this afternoon when 50-year-old James Brickey walked out of the home without incident. No one was hurt.
PREVIOUS: Roanoke County Police are handling an apparent standoff in the southwest county, and they have urged people living nearby to evacuate or shelter in place. It began with a call of shots fired this morning on the 5600 block of Brahma Road. That is in the Farmington Lake neighborhood between Cave Spring and Oak Grove. Police say family members at the home were able to get out safely, but the shooter is still inside, and officers have not been able to communicate with that person. SWAT units and negotiators are all present as part of the police response.
News release: Roanoke County Police are currently on scene in the 5600 block of Brahma Road in southwest county. Police responded there at approximately 8:30am in response to a call of shots fired in a residence. Other family members were able to evacuate before police arrived. Police have advised neighbors to evacuate or shelter in place. SWAT and negotiators are also at scene.
(Update from Roanoke County 12/5 4:10pm) On Wednesday afternoon Roanoke County Police, in conjunction with Roanoke County Fire & Rescue and the Virginia Department of Emergency Management, concluded the search for Paul Youmans who has been missing since Monday.  Youmans was located by a search team shortly after 1:00 p.m. in the area that had been previously noted as an area of interest off the hiking trail leading to Dragon's Tooth. Youmans was found deceased from what appears to be a self‐inflicted wound.
(previous release) Roanoke County Police are searching along hiking trails in the Catawba for a missing 34-year-old man. Police say Paul Youmans' vehicle was found yesterday in a parking lot near trails that lead to Dragon's Tooth. The search effort includes bloodhounds, but at last word, Youmans has not been located. Police say while they are grateful for citizen offers to help in the search, it could actually hamper the effort, and they ask people to avoid the trail area as long as the search continues.
From Roanoke County Police: [We are] extremely grateful for the offers from a number of citizens this morning to help with the search for the missing man (Paul Youmans) in the Dragon's Tooth area of Catawba Mountain. However, this is an operation involving specially trained technical rescue personnel and police operating in very hazardous terrain and adverse weather conditions. Well-meaning citizens attempting to help search could hamper the ability for the dogs to track scents, thus interfering with the operation. There's also concern that someone might sustain injuries while trying to navigate the hazardous terrain, pulling resources away from the operation to tend to those injuries. The Police Department is asking people to avoid the trail area while the search operation is underway.

Previous: On Monday, December 3, at approximately 5:30 p.m. Roanoke County Police were called to a well‐being check in the 3600 block of Georgetown Road. Upon arrival police were notified by a friend that Paul W Youmans, 34, of Roanoke County was missing and had not been seen since early in the morning. Youmans is described as 5'9, approximately 140 lbs, with brown hair and blue eyes. There is no clothing description at this time.
Through their investigation officers were able to locate his vehicle in the parking lot near the hiking trails leading to Dragon's Tooth in Catawba. A search was conducted by Roanoke County Police and Fire & Rescue, along with the assistance of several local blood hound tracking groups. The search was suspended around midnight due to darkness and the steep, rocky terrain of the trail system that was being searched.
On Tuesday, December 4 Roanoke County Police with the assistance of Roanoke County Fire & Rescue and the Virginia Department of Emergency Management resumed the search. As of this time Mr. Youmans has not been located. Police will resume the search again Wednesday.
Anyone with information is asked to call the Roanoke County Emergency Communications Center at (540) 562‐3265.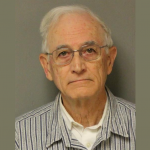 CLARKSBURG, W.Va. (AP) _ Authorities say a Pulaski County pastor has been accused of molesting a girl in West Virginia. The Harrison County Sheriff's Office tells The Exponent Telegram that  76-year-old Daniel Houston Shafer is jailed in Dublin, Virginia and that he's waived extradition. Detective Sgt. Zach Mealey says Shafer is accused of inappropriately touching a girl younger than 12 while visiting Harrison County this year. He says Shafer will be taken to county Magistrate Court for an initial appearance on a first-degree sexual abuse charge. The sheriff's office has until next Monday to pick Shafer up. It is unclear if Shafer has a lawyer who could comment for him.
News release: The Town of Bedford Police Department is investigating a fraud that occurred on November 18, 2018 at approximately 3 A.M. Investigators are asking for the community's assistance in identify two male suspects who altered bar codes on five (5) Samsung cell phones prior to purchasing them with gift cards. The gift cards used to purchase the phones were previously purchased at a separate location with a stolen debit card. After the suspects successfully purchased the cell phones at altered prices, they purchased several more gift cards using a stolen debit card. The total loss including cell phones and gift cards is $2,800. Anyone with information in reference to this Fraud or the identity of the suspects involved is asked to contact Inv. M. Alderson with the Town of Bedford Police Department.
CHARLOTTESVILLE, Va. (AP) _ A jury has been seated in the trial of an Ohio man accused of killing a woman and injuring dozens at a white nationalist rally in Virginia last year. Jury selection was completed Thursday morning in the trial of James Alex Fields Jr., of Maumee, Ohio. He's charged with first-degree murder and accused of driving his car into a crowd of counterprotesters during a "Unite the Right" rally in Charlottesville on Aug. 12, 2017.  Opening statements from prosecutors and Fields' lawyers were expected to begin after a brief court recess. Fields' lawyer has indicated Fields may claim he was acting in self-defense. Prosecutors say he intentionally plowed his car into the group. A jury of 12 regular jurors and four alternates will hear the case.