Crime and Public Safety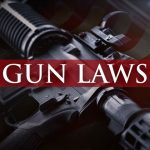 (news release) The Supreme Court of Virginia [has] denied a court challenge to Governor Ralph Northam's decision to temporarily ban firearms on Capitol grounds from 5:00 PM on Friday, January 17, 2020 until 5:00 PM on Tuesday, January 21, 2020. The Supreme Court ruling keeps this policy in place and comes one day after the Richmond Circuit Court ruled to affirm the order.
Governor Northam issued the following statement: I am grateful that this executive order stands, and that it will help to ensure the safety of all Virginians on Monday [a gun rights lobby day when as many as 50,000 are expected in Richmond's Capitol Square].  I am confident that the majority of those attending Monday's rally will be peaceful. I have full respect for their fundamental American right to voice their opinions. But over the past few days, the news has confirmed that that this rally is attracting extreme individuals and groups—including national hate, neo-Nazi, and white supremacist groups—who are threatening violence and looking to advance a violent agenda.
Meanwhile House Republican Leader Todd Gilbert issued the following statement: "Lobby Day is a time for people to peacefully assemble and petition their government. It is not a place for hate or violence. Any group that comes to Richmond to spread white supremacist garbage, or any other form of hate, violence, or civil unrest isn't welcome here. Thousands of law-abiding Virginians simply want to have their voices heard at the seat of government. "House Republicans reject any attempt by any group to infuse any kind of twisted or extreme worldview into this fundamentally democratic exercise. So there's no mistake, this is my message to any group that would subvert this event: you are not welcome here. While we and our Democratic colleagues may have differences, we are all Virginians and we will stand united in opposition to any threats of violence or civil unrest from any quarter."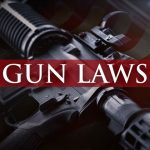 Ahead of Monday's pro-gun rally in Richmond's Capitol Square Moms Demand Action and Everytown for Gun Safety held a teleconference this morning. Courtney Champion is with the Virginia Chapter and lives in Richmond. Champion says voters made it clear at the polls last November that they want new gun control laws enacted; opponents say they fear loss of 2nd Amendment rights.
Meanwhile Virginia Democratic Attorney General Mark Herring has filed a brief with the state Supreme Court, asking it to deny an appeal by gun rights groups to block Governor Northam's temporary weapons ban on Capitol grounds. A lower court upheld that ban yesterday and this morning on a teleconference Eric Tirschwell with Everytown for Gun Safety said those who want the ban lifted have no standing. Northam put the temporary weapons ban in place due to the pro-gun rally scheduled for Monday.
While gun legislation is in the spotlight, Virginia's Attorney General is trying for a third- consecutive year to get anti-hate crime legislation passed. WFIR's Ian Price has more:
The new General Assembly majority is moving quickly to advance gun-related legislation that the previous Republican majority has blocked for years. Some of the Democrats' centerpiece proposals received committee approval Monday, as WFIR's Evan Jones reports.
Virginia lawmakers have taken the first steps toward enacting a series gun laws that supporters say will make the state safer — and opponents say will punish only law-abiding gun owners. The first step in the process is committee, in this case the Senate Judiciary Committee now chaired by Roanoke Senator John Edwards. The first of many proposals before it Monday was one to limit handgun sales to one per person per month, and it passed on a party-line vote. So did a separate measure calling for a limit of handgun purchases in Virginia to one per month per person and what is commonly called a "red flag" bill that would allow authorities to temporarily take guns away from anyone deemed dangerous to themselves or others.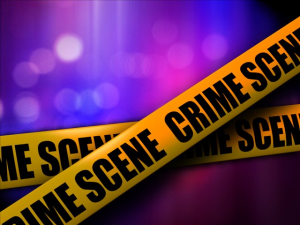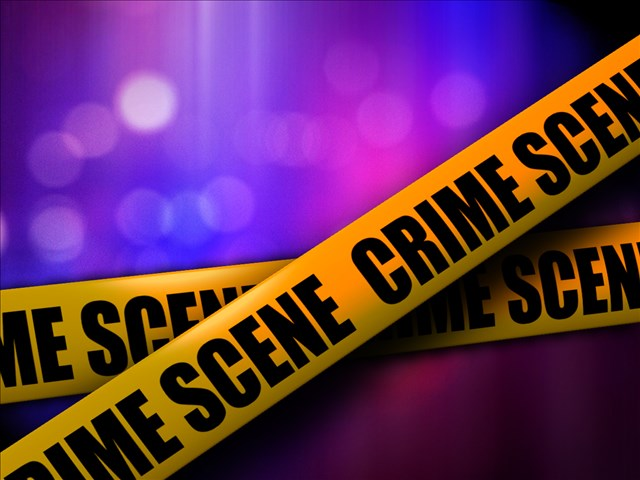 NEWS RELEASE: On January 11, 2020 just after midnight, Roanoke Police responded to a report of someone shot in the 1800 block of Gandy Dr NW [in the Lincoln Terrace area near Washington Park.] Arriving officers located an adult male — later identified as Nasion Brewer, 25 of Roanoke — inside a residence with multiple gunshot wounds. Brewer was transported by Roanoke Fire-EMS to Carilion Roanoke Memorial Hospital where he died a short time later. Preliminary investigation indicates there was a confrontation between Brewer and another adult male that escalated quickly and shots were fired. No arrests have been made. This is an ongoing investigation. Anyone with information about this incident is asked to call (540)344-8500 and share what you know. You can also text us at 274637; please begin the text with "RoanokePD" to ensure it's properly sent. Both calls and texts can remain anonymous.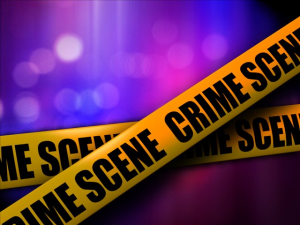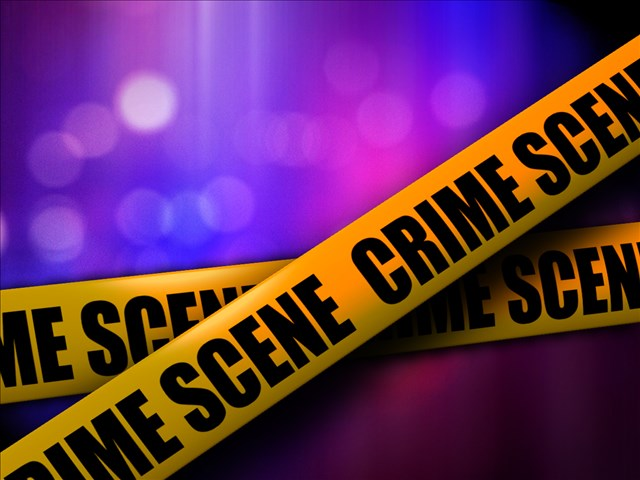 UPDATE:  Roanoke Police Department have identified the victim as Mahir Umar Abdullah, 63 of Roanoke. No arrests have been made regarding this investigation at this time.
PREVIOUS: Roanoke Police say a man's death last night is being investigated as a homicide, but they are not yet releasing many details. Officers were called to the 800 block of Shenandoah Avenue, where Roanoke Fire-EMS crews were already treating the victim; police say he died a short time later. So far, there is no word on the victim's name or the circumstances surrounding his death.
NEWS RELEASE: On January 7, 2020 just after 10:30 pm, Roanoke Police responded to the 800 block of Shenandoah Ave NW in reference to a report of suspicious circumstances. Arriving officers located an injured adult male being attended to by Roanoke Fire-EMS. The male was transported by Roanoke Fire-EMS to Carilion Roanoke Memorial Hospital where he died a short while later. The cause of death and the circumstances surrounding his injuries is under investigation. No arrests have been made at this time regarding this incident. This is an ongoing investigation. This incident is being investigated as a homicide at this time. Anyone with information about this incident is asked to call (540)344-8500 and share what you know. You can also text us at 274637; please begin the text with "RoanokePD" to ensure it's properly sent. Both calls and texts can remain anonymous.
17th District Republican Delegate Chris Head will be in Richmond tomorrow as the 2020 General Assembly session gets underway. Yesterday he was live in-studio here to talk about issues including guns. He spoke with WFIR's Gene Marrano:
UPDATED STATE POLICE NEWS RELEASE: The Martinsville man who shot a Martinsville Police Officer was released from Roanoke Memorial Hospital and arrested by the Virginia State Police on Saturday, January 4, 2020. Thomas Joe Braxton III, 37, of Martinsville, Va., was arrested on one count of Attempted Capital Murder; One count Use of a Firearm in the Commission of a Felony; One count Possession of a Firearm by a Convicted Felon; One count of Felony Elude.  Braxton is being held without bond at the Henry County Jail.
The investigation remains ongoing and once completed, the findings will be turned over to the Henry County Commonwealth Attorney's Office for review.
PREVIOUS: At the request of City of Martinsville Police Chief Eddie Cassady, the Virginia State Police Bureau of Criminal Investigation's Salem Field Office is investigating a shooting that resulted in both a Martinsville Police Officer and a 37-year-old Martinsville resident being treated for non-life threatening injuries.
The incident began at approximately 9:38 p.m. on Jan 1, 2020 when a Martinsville Police Officer attempted to stop a 2002 Toyota Pickup for a traffic violation on Memorial Blvd. at Askin Street. The operator of the vehicle refused to stop when the officer activated his emergency equipment and a pursuit was initiated. As the pickup continued down Theatre Street in Henry County, the driver jumped from the moving vehicle and fled on foot. Meanwhile, the pickup truck continued to roll down an embankment, crossed over Joseph Martin Highway and crashed into an embankment. No other vehicles were struck during the pursuit or by the driverless pickup.
When Martinsville Police located the suspect behind a nearby apartment building, the adult male suspect began firing at and struck one of the Martinsville Police Officers. The officers at the scene returned fire. The suspect's firearm was recovered at the scene.
The suspect was flown to Roanoke Memorial Hospital for treatment of non-life threatening injuries sustained in the shooting.
The Martinsville Police Officer was flown to Wake Forest Baptist Health in North Carolina and is still being treated for a non-life threatening gunshot wound.
The investigation remains ongoing at this time. Charges are pending.
It promises to be the biggest "hot button" issue during the General Assembly session that convenes on Wednesday – gun control legislation and related bills. In the first of a two-part series WFIR's Gene Marrano speaks with Democratic Delegate Sam Rasoul:
Republican Delegate Chris Head weighs in here tomorrow morning on gun control issues.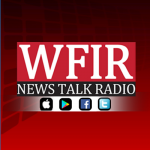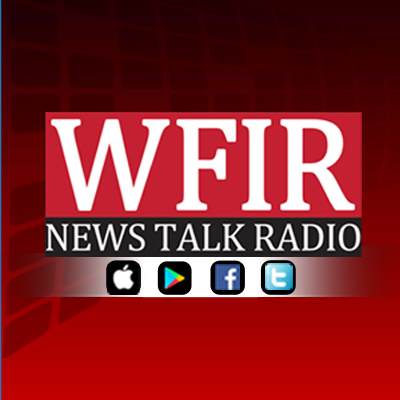 State Police say a driver heading along Interstate 77 was shot and seriously injured this morning when another vehicle pulled up alongside and someone inside it opened fire. Troopers say it happened a few miles south of the West Virginia line in Bland County. Police are looking for a gold Pontiac Montana minivan.
NEWS RELEASE: A Tazewell County man is being treated for serious injuries after being shot at while traveling on Interstate 77 in Bland County Friday morning. Anyone with information about this incident is encouraged to call the Virginia State Police by dialing #77 or calling 276-228-3131 or be emailing questions@vsp.virginia.gov.
At approximately 5:27 a.m. Friday (Jan. 3), the 40-year-old male was driving north on I-77 in a burgundy Toyota Corolla when a gold Pontiac Montana minivan pulled up beside his vehicle near the 63 mile marker in Bland County. Someone inside the Pontiac van began shooting at the Toyota and struck the driver. The van then continued north on I-77 towards West Virginia.
The Toyota's driver pulled off onto the shoulder and called 911. He is being treated for serious, but non-life threatening, injuries at Wytheville Community Hospital.
The Virginia State Police Bureau of Criminal Investigation's Wytheville Field Office is investigating the incident