Crime and Public Safety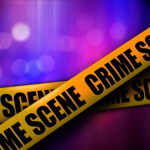 News release: On May 23, 2019 at about 3:45 pm, Roanoke Police were notified of a person with a gunshot wound in the 3400 block of Bennett Drive NW. Responding officers located an adult, female victim who had been shot. She was transported to Carilion Roanoke Memorial Hospital by Roanoke Fire-EMS for treatment. No arrests have been made at this time. This investigation is ongoing. Anyone with information about this incident is asked to call (540)344-8500 and share what you know. You can also text us at 274637; please begin the text with "RoanokePD" to ensure it's properly sent. Both calls and texts can remain anonymous.
UPDATE from the Bedford County Sheriff's Office: On Wednesday evening May 22, 2019, Bedford County Sheriff's investigators arrested four individuals in connection with the armed robbery of the Road Side Market on Monday evening May 20, 2019. Investigators arrested and charged Kolin Minnick, age 18, of Bedford and James Dallas Stewart, 18, of Lynchburg with robbing Road Side Market and the use of a firearm in the robbery. Destiny Meador, age 19, of Montvale and Amber Mawyer, age 19, of Lynchburg were arrested and charged with being accessories in the robbery of Road Side Market. All four of the suspects are being held in the Bedford Adult Detention Center on no bond. Captain Miller will be available at the Sheriff's Office for questions this afternoon.
PREVIOUS: Two men are wanted for holding up a Montvale convenience store. The Bedford County Sheriff's Office say the two walked in last night to the Roadside Market along US 460, one of them with a shotgun, and demanded money.
From the Bedford County Sheriff's Office: At 9:16 p.m. Monday evening May 20, 2019, Bedford County 911 received a call from Road Side Market in Montvale. The caller stated that two heavyset white men with mask covering their faces entered the store and one had a shotgun. The caller said the men took cash and cigarettes. Suspect number one was wearing a red long sleeve shirt, black jeans and red shoes. Suspect number two was wearing a long sleeve tie dyed shirt, black jeans and was carrying a shotgun. Both suspects were wearing baseball type caps. Investigators believe the suspects may have left the store in a dark colored Jeep Liberty or Patriot. Direction of travel unknown.
Anyone with information on this crime, please contact the Bedford County Sheriff's Office at 540-586-7827 or Central Virginia Crime Stoppers at 1-888-798-5900 or go online to http://cvcrimestoppers.org. Enter your tip online at http://p3tips.com or use the P3TIPS app on your mobile device. Crime Stopper callers remain anonymous and could receive a cash reward up to $1,000.00.

The fatal stabbing of a man hiking the Appalachian Trail in Wythe County last week – his female companion was wounded – should raise awareness levels but not turn people away from the A-T. WFIR's Gene Marrano has that story: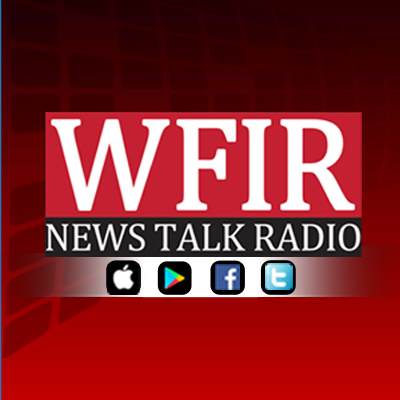 CHESTERFIELD, Va. (AP) — A 30-year-old Virginia man has been sentenced to a year in jail for grabbing the wrist of a restaurant employee and asking her to get into the trunk of his car.
A prosecutor said Marquise Bailey was trying to abduct an 18-year-old employee of Zaxby's as she helped him carry food to his car outside the chicken restaurant in November. She said Bailey asked for the teen's phone number, then grabbed and twisted her wrist. After the girl pleaded to be let go, Bailey replied: "Please, just get into the trunk."
Bailey's lawyer said Bailey has a learning disability and was clumsily trying to ask the woman out.
The Richmond Times-Dispatch reports Bailey was sentenced Friday in Chesterfield Circuit Court after pleading no contest to misdemeanor assault and battery.
___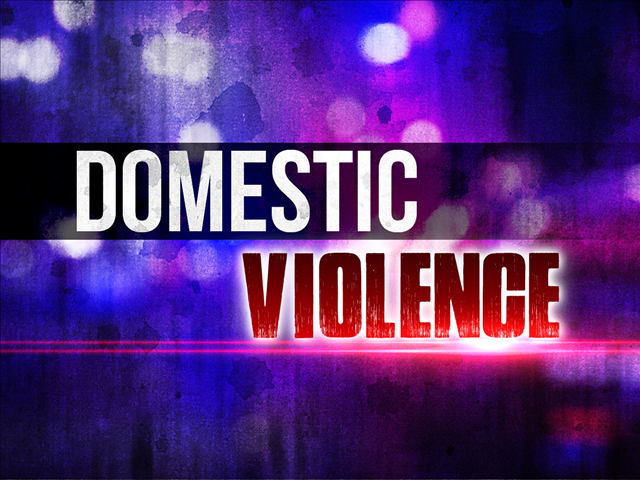 From Roanoke County Police – (Roanoke County, VA—May 18, 2019) At approximately 12:45 a.m. Saturday, Roanoke County Police officers responded to a residence in the 2500 block of Rutrough Road for a report of a domestic situation. Upon arrival, police came in contact with a female who had left the home and was walking down the road. Police attempted to make contact with the male subject, believed to be armed, inside the residence but he was not responsive. Roanoke County Police SWAT was called to the scene and the subject continued to be non-responsive to police commands. Tear gas was deployed into the residence and at 6:47 a.m. the subject was taken into custody. No injuries were reported. Joshua Paul Roberts, 29, is charged with Domestic Assault & Battery, Felony Abduction and Preventing Use of Phone for 9-1-1. Roberts is also wanted in Roanoke City for failure to appear in court.

State Police have identified the driver who fled an early-morning traffic stop in Roanoke City, then crashed into a pole and died. Troopers say officers spotted 23-year-old Rashele Lee of Roanoke running a red light around Orange and Gainsboro, and after a traffic stop had begun, Lee sped away. She crashed into the light pole on Moorman Avenue; her car overturned several times and ejected her.
STATE POLICE UPDATE: Virginia State Police, at the request of the Roanoke City Police Department, is investigating a fatal crash during which the Roanoke City Police units were in pursuit of a vehicle which refused to stop for a traffic violation. The crash occurred shortly after 12:15 a.m. on Friday morning, (May 17), when a Roanoke City officers observed a white Chevrolet Impala run a traffic light in the area of Orange Avenue and Gainesboro Road, NW.  The officers conducted a traffic stop, and as officers approached the Chevrolet on foot the vehicle sped away.  The pursuit of the suspect vehicle followed, when the suspect vehicle struck a light pole in the 900 block of Moorman Avenue, NW, and overturned several times; ejecting the driver.The driver of the Chevrolet was identified as Rashele Monique Lee, 23, of Roanoke, Va.  Lee was not wearing her seatbelt and died at the scene. No officers were injured. The Virginia State Police Crash Investigation Team was called to assist. The crash remains under investigation.
PREVIOUS FROM ROANOKE CITY POLICE: On May 17, 2019 at around 12:15 am, Roanoke Police were in the area of Orange Avenue and Gainsboro Road NW when they observed a vehicle disregard a traffic light. The officer then conducted a traffic stop. As the officer approached the car, the vehicle fled the scene of the traffic stop. Roanoke Police initiated a pursuit of the vehicle. During the pursuit, the vehicle crashed into a pole in the 900 block of Moorman Avenue NW. The driver of the vehicle, an adult female, was pronounced deceased on scene by Roanoke Fire-EMS. Per department policy, this crash will be investigated by Virginia State Police.
The weekend is here again – prime time for activity in downtown Roanoke. One week after a shooting incident that left a man wounded and another under arrest the Police Chief says there is enough manpower on hand. WFIR's Gene Marrano spoke with him this week: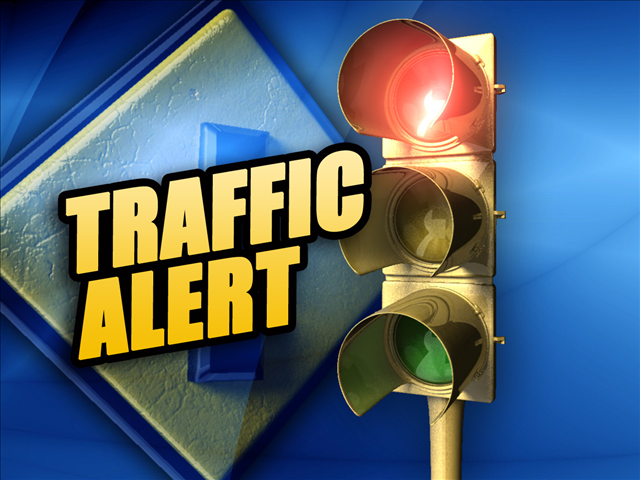 FROM VDOT-Work to replace the two existing bridges on Route 11 over Tinker Creek is underway. The bridges are located near the intersections of Route 838 (Vista Drive) and Route 1039 (Gibson Lane).From May 21 starting at 6 p.m. until 12 noon on May 22, a bridge deck pour will be performed as part of the project. Traffic will be reduced to one lane with flaggers directing vehicles, however, drivers are encouraged to seek alternate routes or plan accordingly for delays.Drivers will continue to see flagging operations, lane closures, left turn and width restrictions of 11 feet. The estimated completion of this project is November 2019.  For updates on this closure or other traffic impacts, follow VDOT on Twitter @511SouthwestVA or @VaDOTSalem. Connect with us on Facebook on our VDOT page, and VDOT Salem District group page.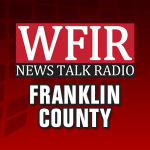 A Rocky Mount man is charged with fleeing a traffic stop on foot – and possessing methamphetamines when he was caught. The Franklin County Sheriff's Office says it happened last week when a deputy on patrol noticed 32-year-old Ricky Hughes, who was wanted on a grand larceny charge. Hughes is now jailed without bond.
From the Franklin County Sheriff's Office: On May 8, 2019 just before 3:00 PM, a deputy with the Franklin County Sheriff's Office was east bound in Rocky Mount on Tanyard Rd. when he observed 32-year-old Ricky L. Hughes of Rocky Mount operating a black GMC pickup. Hughes was wanted on an outstanding grand larceny charge out of Franklin County.  As deputies attempted to stop Hughes, he sped into a convenience store parking lot, where he jumped out of the vehicle and ran on foot. Deputies pursued Hughes and were able to take him in to custody following a brief foot pursuit.  Hughes was found to be in possession of a white crystalline substance that field tested positive for methamphetamine. In addition to the outstanding grand larceny warrant, Hughes was charged with; possession with intent to distribute a Schedule I or II narcotic, possession of ammunition by a convicted felon, reckless driving and eluding law enforcement. Hughes is currently being held at the Franklin County Jail without bond.