Evan Jones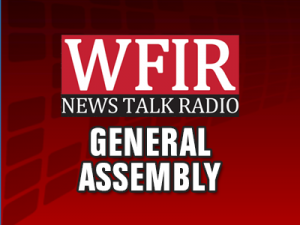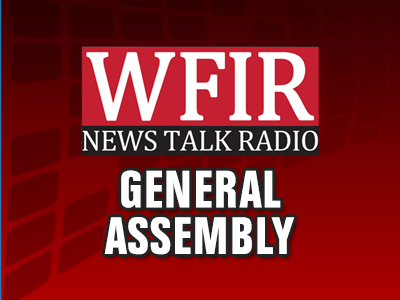 One of the General Assembly's biggest tasks this year is to develop and approve a two-year budget — where will the money come from and how will it be spent. The process begins with a lot of predicting, with hopes it will be right, or at least very close. WFIR's Evan Jones has the story:
Virginia's Secretary of Finance Aubrey Lane appeared this week before the Senate Finance Committee, where he presented his department's best sense as to how much tax revenue Virginia can expect to come in over the next two years. Factors include things like job numbers, revenue now coming in through Internet sales taxes, and defense spending in Virginia. Lane says revenue estimates are conservative in efforts to avoid state deficits should tax collections fail to meet expectations.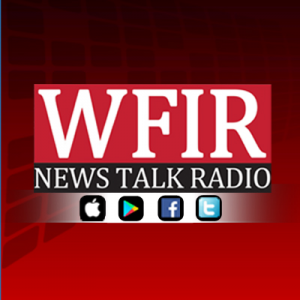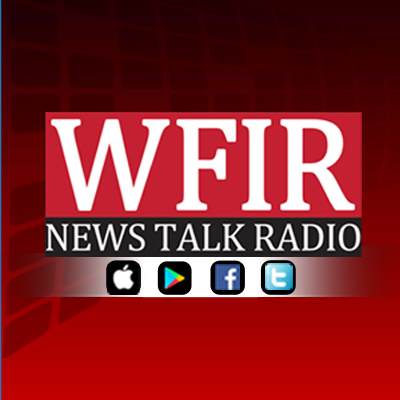 Virginia House and Senate Republican leaders say they have not received any information about threats to public safety Governor Northam cited in declaring a state of emergency ahead of Monday's gun rights rally. They ask Northam for a meeting to brief them on the information he has. The GOP has questioned whether Northam had sufficient reason – or the right – to ban guns in the capitol area for five days.
Here is the full text of their letter:
Dear Governor Northam:
We respectfully write to you today regarding your Executive Order of Wednesday, January 15, 2020, declaring a State of Emergency on and around Capitol Square.
Chapter 44-146.15 of the Code of Virginia states that the Governor does not have the "authority to in any way limit the right of the people to keep and bear arms…except to the extent
necessary to ensure public safety…in any place or facility used… as an emergency shelter or for the purpose of sheltering persons."
Law enforcement officials have indicated they have identified "credible" threats against the events scheduled for Monday, January 20, and you have stated these as justification for your
declaration. While the safety of those on Capitol Square is paramount, the restrictions you have enacted place significant burdens on the First and Second Amendment rights of Virginians. We
have concerns about your authority for declaring this emergency.
We, as members of the General Assembly, have received none of the information you have referenced to justify these restrictions. As such, we request that your office conduct a secure briefing on the threats identified by the Virginia Fusion Center and the Unified Command for the leadership of the General Assembly at the earliest possible time. We understand the need for operational security and to protect intelligence sources and methods. As such, we would suggest this briefing be conducted in a secure location of your choosing, with only the leadership of the respective majority and minority caucuses of the General Assembly — the Speaker of the House, Majority and Minority Leaders of the House and Senate, and the Chairs of the Democratic and Republican House and Senate Caucuses. No legislative staff would be included in this briefing.
Considering the abridgment of the constitutional rights of Virginians your declaration has imposed, and because we have serious concerns about whether a governor has the authority to enact such restrictions, we believe it is imperative that leaders of the General Assembly – representing both majority and minority caucuses – are appropriately briefed as to the nature of these threats.
Time is of the essence, and we await your prompt response.
One Virginia delegate speaking in favor of the Equal Rights Amendment Wednesday has a background unlikely any other Virginia lawmaker — or for that matter, like any state legislator in the country. The speech was anything but common either, as WFIR's Evan Jones reports:
Here is a portion of floor Roem's speech in the House of Delegates:
Delegate Danica Roem represents a northern Virginia district with a background that includes singing in a heavy metal band, newspaper reporting and being the the first openly transgender person so serve in the General Assembly — or any state legislature. Roem used that part of her background in voicing her support for the Equal Rights Amendment; she says the ERA will protect rights of transgenders. Opponents say it opens the door to many consequences not intended or foreseen when the amendment was passed in 1972. Wherever you stand, Roem's speech had no precedent in the House of Delegates.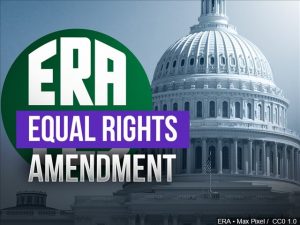 A House of Delegates committee — with its new Democratic majority — has advanced the Equal Rights Amendment. It comes from the committee that killed it last year and setting the stage for General Assembly ratification. More from WFIR's Evan Jones:
RICHMOND, Va. (AP) — Virginia moved a step closer to ratifying the Equal Rights Amendment on Tuesday, even as the measure's future nationally remains in doubt.
A House committee approved a resolution to ratify the gender equality measure, which advocates hope will become the next amendment to the U.S. Constitution.
The 13-9 vote split along party lines, with all Democrats supporting it and all Republicans opposing it.
A Senate committee already advanced a similar resolution. The resolutions are now before the full House and Senate, where floor votes were expected Wednesday. Democrats control both chambers, and their legislative leaders have said their caucuses unanimously support the measure.
"Each action we take to move this resolution forward signals to the country that we're more than ready to do our part in creating a world where women are treated as equals," Del. Jennifer Carroll Foy, a sponsor of the House resolution, said in a statement. "I was proud to introduce this resolution and I look forward to voting to pass it in the House tomorrow."
Each chamber will then need to pass the other's resolution before ratification becomes final.
ERA advocates say the measure will enshrine equality for women in the Constitution, offering stronger protections in sex discrimination cases. Opponents warn it will erode commonsense protections for women, such as workplace accommodations during pregnancies. They also worry it would be used by abortion-rights supporters to quash restrictions on the grounds that they specifically discriminate against women.
Final passage would make Virginia the decisive 38th state to ratify the ERA, surpassing the three-quarters of states needed to add an amendment to the Constitution.
However, court battles are expected over a long-passed 1982 deadline set by Congress, as well as other legal issues.
The new General Assembly majority is moving quickly to advance gun-related legislation that the previous Republican majority has blocked for years. Some of the Democrats' centerpiece proposals received committee approval Monday, as WFIR's Evan Jones reports.
Virginia lawmakers have taken the first steps toward enacting a series gun laws that supporters say will make the state safer — and opponents say will punish only law-abiding gun owners. The first step in the process is committee, in this case the Senate Judiciary Committee now chaired by Roanoke Senator John Edwards. The first of many proposals before it Monday was one to limit handgun sales to one per person per month, and it passed on a party-line vote. So did a separate measure calling for a limit of handgun purchases in Virginia to one per month per person and what is commonly called a "red flag" bill that would allow authorities to temporarily take guns away from anyone deemed dangerous to themselves or others.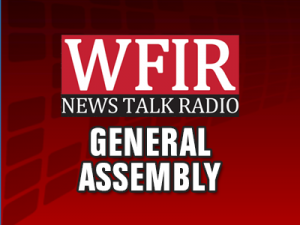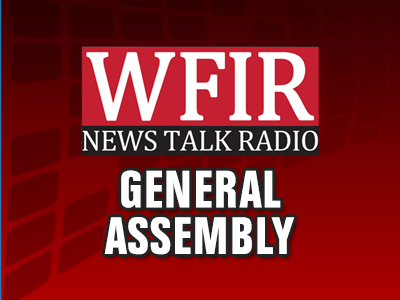 The General Assembly begins its first full week of this year's year's session today, and the House of Delegates does so under newly-adopted rules that has Republican members fuming. The new Democratic majority adopted the rules last week, and among the changes, is one that moved setting policies for sexual harassment training and firearms away from the entire House; instead, they go now to the House Rules Committee.  Most House committees have 13 Democratic members and 9 Republicans — the Rules Committee has 13 Democrats and 5 Republicans. WFIR's Evan Jones has more on the debate:
The House Rules Committee and its Senate counterpart wasted no time Friday jointly adopting a new firearms policy for the state capitol. Democrats say the move was needed to protect public safety. Republicans call the action "egregious" and "overreach". Previously, anyone with a valid concealed handgun permit was allowed to bring a gun into the Capitol.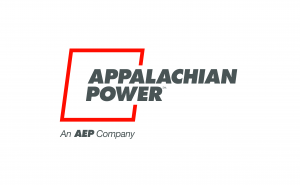 Appalachian Power Storm Response Update
Sunday, January 12, 2020 – 12:30 p.m.
Situation
A strong weather system with rain and damaging winds blew across Appalachian Power's service areas in waves Saturday, from afternoon through the night. By early Sunday morning more than 37,000 customers were without electric service as a result of storm damage. As expected, outages are widespread across much of the company's service area.
Storm Response Efforts
Prior to the storm and based on the predicted widespread nature of this storm, we placed all of our storm response employees and contractors on alert and ready to work locally or travel to heavily-damaged areas.
Today we are following through on that plan, keeping crews and contractors in place where needed and shifting workers in areas with fewer outages to more heavily-damaged areas. We have been successful in securing additional help from outside our service area, including more than 50 line workers from North Carolina who are traveling to assist with restoration in the Kingsport area and in far southwest Virginia. Another 60 line workers from Pennsylvania and New Jersey are traveling to damaged areas of West Virginia and will begin assisting local employees this afternoon.
Restoration Estimates
In West Virginia, customers in Ohio and Marshall counties should have service restored by 10 p.m. tonight. In West Virginia's southernmost areas, including McDowell, Mercer and Wyoming counties, service also should be restored by 10 p.m. tonight. In other areas of the state, which were harder hit by the storms, service should be restored to customers by 10 p.m. tomorrow. 
In Virginia, customers in Dickenson, Grundy, Franklin and Bedford counties will have service restored by 6 p.m. tonight. Most other areas of the state, except as noted below, should have service restored by 10 p.m. tonight.
In Scott, Smyth and Washington counties in Virginia where damage is greater, as well as in Hawkins and Sullivan counties in Tennessee, the restoration effort is expected to conclude by 10 p.m.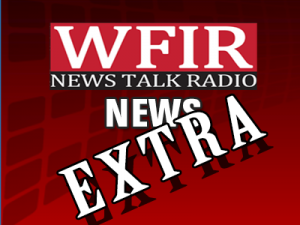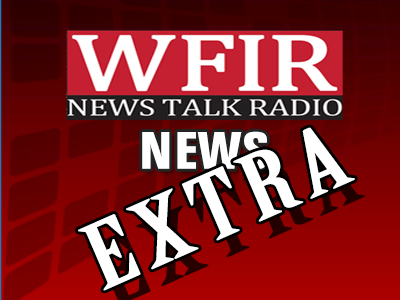 Each session of the House of Delegates and State Senate begins with a an invocation delivered by leaders of various faiths. Northern Virginia Rabbi Bruce Aft had the honors at the House opening-day session January 8, and he cited a song made popular by Peter, Paul and Mary. WFIR's Evan Jones has more in this "News Extra":
"Light One Candle" was written by the group's Peter Yarrow, who is Jewish, and it is popular Chanukah song: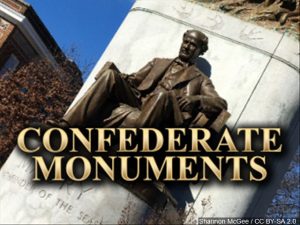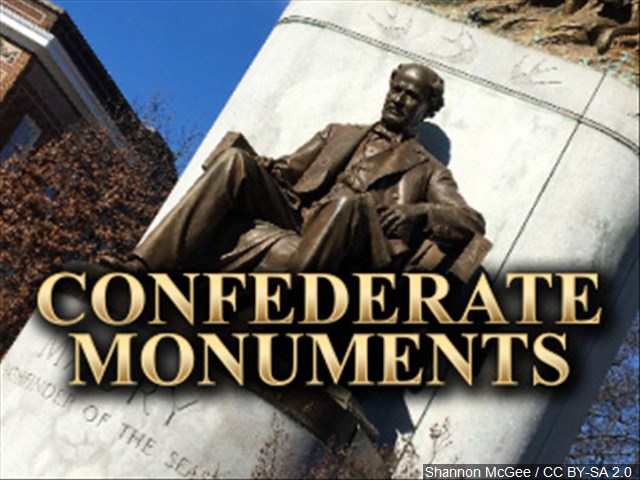 Governor Northam today unveiled a proposal to give localities the power to determine the futures of their Confederate War memorials. Right now, state law says they cannot be removed or altered without General Assembly approval. It is part of a series of bills the governor calls bringing "historic justice" to Virginia. WFIR's Evan Jones has more:
01-10 Confederate Monuments Wrap1-WEB
RICHMOND, Va. (AP) — Newly empowered Democratic leaders in Virginia pledged Thursday to let local governments remove Confederate monuments, but Gov. Ralph Northam said he's still weighing what to do with one of the state's most prominent ones — a towering statue of Gen. Robert E. Lee.
As Virginia wrestles with its Civil War legacy, Northam unveiled multiple initiatives Thursday that he said were aimed at telling a more accurate and inclusive version of the state's past. They include more funding for historic African American cemeteries and cultural sites and the creation of new highway markers.
At a news conference with legislative leaders and state officials, the governor also said he supports removing a statue of Lee that Virginia contributed to the U.S. Capitol grounds, and amending an existing state law that prohibits local governments from removing Confederate War memorials.
"These monuments tell a particular version of history that doesn't include everyone. In Virginia that version of history has been given prominence and authority for far too long," Northam said.
But as for an imposing, state-owned statue of Lee that's a centerpiece of a historic street in Richmond — once the capital city of the Confederacy — the governor said "that's an ongoing discussion."
Lee's 21-foot (6-meter) statue rises atop a pedestal nearly twice that tall on a grassy circle along Monument Avenue, a prestigious boulevard in the heart of the city.
Monument Avenue, a National Historic Landmark, is also dotted with statues of Confederate President Jefferson Davis, generals J.E.B. Stuart and Thomas "Stonewall" Jackson and Confederate naval officer Matthew Maury. A statue of black tennis hero Arthur Ashe, a Richmond native, was erected there too in 1996.
Northam's spokeswoman Alena Yarmosky declined to elaborate further about what conversations are ongoing about the Lee monument's future.
Del. Delores McQuinn, a Democrat who represents Richmond, said she agrees that more dialogue is needed about the monument.
"Personally, I want to see additional statutes and monuments put up that would reflect a balanced history," she said.
Some who want to preserve Confederate monuments say they are works of art and say their removal would amount to erasing history. Critics say they inappropriately glorify the state's legacy of racism and slavery.
House Minority Leader Republican Del. Todd Gilbert said his caucus has bigger priorities than stopping efforts to remove Confederate statues, but warned that Democrats could be setting themselves up for headaches down the road.
"We could go after Woodrow Wilson before this is over. I mean, he was one of the biggest racist presidents in U.S. history," Gilbert said. "Where this ends, I don't know."
Conversations are ongoing in Richmond about what the city will do with the statues it owns. A study commission formed by Mayor Levar Stoney in 2017 issued nonbinding recommendations that called for removing a statue of Jefferson Davis, leaving the rest and adding historical context. That commission's work was then rolled to a second one, which was scheduled to meet this week to discuss how to add the historical context.
Also this week, the Richmond City Council passed a resolution asking the General Assembly for the authority to decide the statues' fate, after defeating similar measures twice in previous years.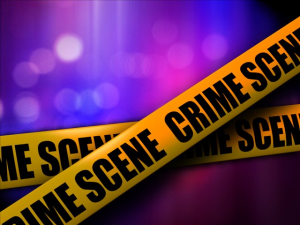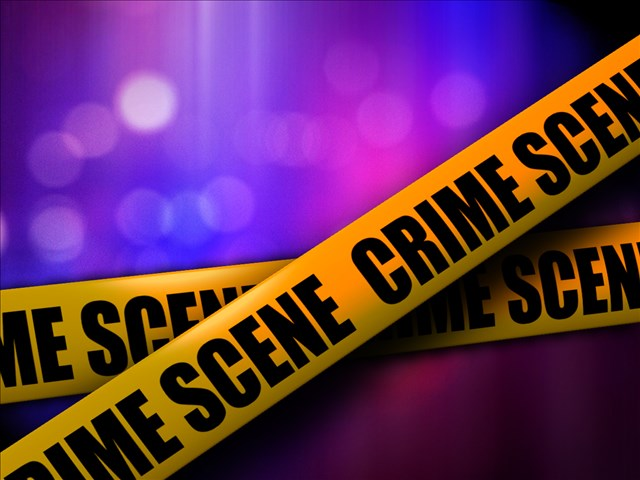 UPDATE:  Roanoke Police Department have identified the victim as Mahir Umar Abdullah, 63 of Roanoke. No arrests have been made regarding this investigation at this time.
PREVIOUS: Roanoke Police say a man's death last night is being investigated as a homicide, but they are not yet releasing many details. Officers were called to the 800 block of Shenandoah Avenue, where Roanoke Fire-EMS crews were already treating the victim; police say he died a short time later. So far, there is no word on the victim's name or the circumstances surrounding his death.
NEWS RELEASE: On January 7, 2020 just after 10:30 pm, Roanoke Police responded to the 800 block of Shenandoah Ave NW in reference to a report of suspicious circumstances. Arriving officers located an injured adult male being attended to by Roanoke Fire-EMS. The male was transported by Roanoke Fire-EMS to Carilion Roanoke Memorial Hospital where he died a short while later. The cause of death and the circumstances surrounding his injuries is under investigation. No arrests have been made at this time regarding this incident. This is an ongoing investigation. This incident is being investigated as a homicide at this time. Anyone with information about this incident is asked to call (540)344-8500 and share what you know. You can also text us at 274637; please begin the text with "RoanokePD" to ensure it's properly sent. Both calls and texts can remain anonymous.