Evan Jones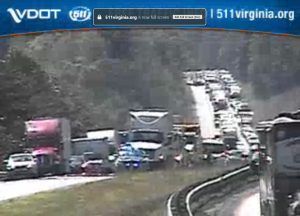 UPDATE: VDOT traffic cameras show the accident scene has been cleared, and all lanes are open again. Some residual backups remain as the congestion clears.
PREVIOUS: VDOT now puts the northbound backups at 9 miles.
PREVIOUS: An accident involving a tractor-trailer is creating lengthy northbound backups this afternoon on Interstate 81 in the Salem area. The accident is near milemarker 138 between the Wildwood Road and Thompson Memorial Drive exits. VDOT puts the northbound backups at seven miles and growing.
FROM VDOT: On I-81 at mile marker 137.7 in the County of Roanoke, motorists can expect delays due to a tractor trailer accident. The North left shoulder and left lane are closed. Traffic backups are approximately 7.0 miles.
Investigators in Pittsylvania County say they have plenty of work ahead to determine circumstances surrounding Tuesday's triple murders. And they have no plans to release much information regarding their findings until the case goes to trial. WFIR's Evan Jones has more:
UPDATE WEDNESDAY PM: The Pittsylvania County Sheriff's Office has confirmed the identities of the three people killed yesterday at a  home north of Danville. They are 62-year-old Joan Bernard, 25-year-old Emily Bivens and 14-month old Cullen Bivens. They are the mother, sister  and nephew of the suspect, 18-year-old Matthew Bernard.
The Keeling area of Pittsylvania County is still reeling from yesterday's triple murders — and so is the Tampa Bay Rays baseball organization. Blake Bivens is a pitcher with the Rays' minor league affiliate in Montgomery Alabama, and Pittsylvania County Sheriff Mike Taylor confirmed Wednesday the victims were Bivens' wife, young child and mother in law. The parent team released a statement saying its hearts are broken for Bivens. 18-year-old Matthew Bernard faces three counts of first-degree murder.
PREVIOUS: (AP) — Police apprehended a naked 18-year-old after an intense manhunt in the slayings of two women and a child. Authorities said Matthew Thomas Bernard is charged with three counts of first-degree murder. Pittsylvania County Sheriff Mike Taylor indicated he's related to the victims. Police warned of a dangerous gunman on the loose after finding the bodies at a  home in Keeling Tuesday. Schools were locked down and a tank and armored vehicle were brought in. Up to 100 officers joined the search. Bernard emerged naked from the woods hours later, running past cameras to a church where he was recorded trying to choke a caretaker. An officer sprayed mace and smacked Bernard with a baton before he was captured at a barricade with the help of a police dog.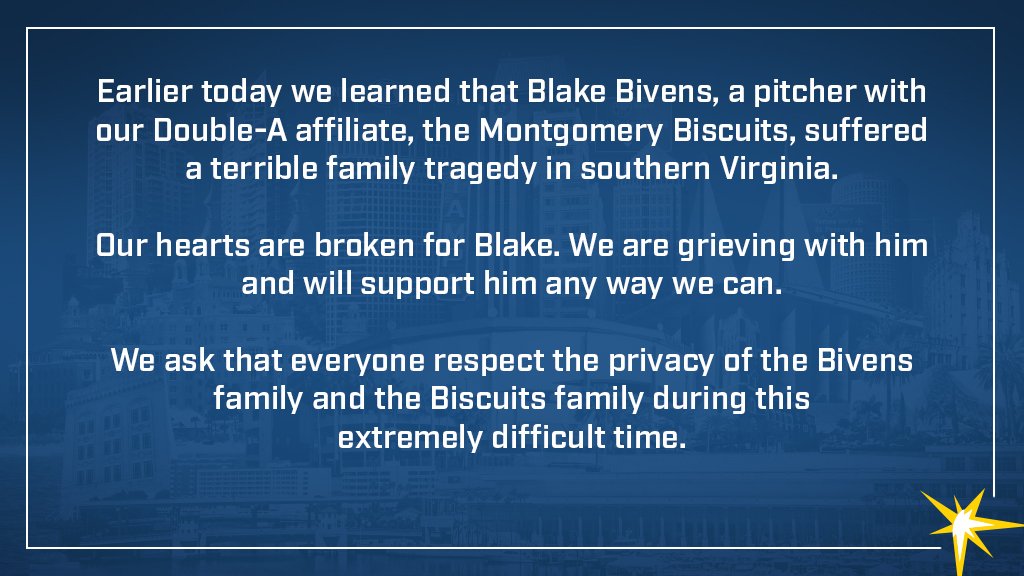 A major Hampton Roads employer has awarded a grant to Roanoke-based Saint Francis Service Dogs, demonstrating that its reach goes far beyond the valley. The grant from Newport News Shipbuilding is enough to train and prepare a service dog, a process that takes tens of thousands of dollars over a two-year period. WFIR's Evan Jones has the story:
08-28 St Francis Grant Wrap1-WEB
NEWS RELEASE: Saint Francis Service Dogs has been awarded a grant from Newport News Shipbuilding, a division of Huntington Ingalls Industries, to support its work training service dogs for children and adults with disabilities.
Saint Francis Service Dogs is a secular 501 (c)(3) non-profit organization whose purpose is to assist children and adults with disabilities to become more independent and self-sufficient through partnership with a professionally trained service dog. Since 1996, Saint Francis Service Dogs has placed over 140 service dogs to assist individuals with a wide range of disabilities, including autism, cerebral palsy, joint and/or muscular diseases, multiple sclerosis, brain injury, paralysis, rheumatoid arthritis, and many other conditions. The grant was made possible through Newport News Shipbuilding's Corporate Citizenship program which
supports initiatives focused on education and workforce development; health, wellness, safety, and human services; inclusion and diversity; and environmental stewardship.
"Newport News Shipbuilding welcomes the opportunity to partner with Saint Francis Service Dogs," said Gary Artybridge, manager of community relations for Newport
News Shipbuilding." This grant will help make life-changing impacts on local residents facing severe health challenges and further the company's philanthropic interest in promoting the total well -being of our community." Saint Francis Service Dogs does not charge recipients for service dogs. Saint Francis does not receive government funds or insurance reimbursements but relies solely on the generosity of individuals , corporations, and foundations for support.
The Newport News Shipbuilding investment will provide operational funds required to obtain, raise, train, and place a service dog with a child or an adult with a disability
or a professional working in a health care, courtroom or education setting. "We are deeply grateful for the generous support from Newport News Shipbuilding. It takes two years and tens of thousands of dollars to raise and train a single Saint Francis Service Dog. This support will help change the lives of people with disabilities in ways both simple and profound. On behalf of all those whose lives will be invigorated and spirits uplifted by your generosity, thank you."
Cabell Youell,
Executive Director.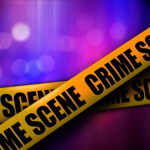 A 19-year-old Pittsylvania County man is in custody, suspected of killing his mother, sister and her young child at their Keeling-area home between Chatham and Danville. Matthew Bernard was arrested early this afternoon after running naked past reporters who were staged nearby. County Sheriff Mike Taylor spoke at an afternoon news conference:
08-27 Taylor Bite-WEB
Taylor says close to 100 law enforcement personnel were involved in the search for Bernard. Schools in the area were placed on lockdown for several hours until he was arrested.
Reports and an ABC13 photo from the scene indicate Bernard was naked shortly before and during his apprehension.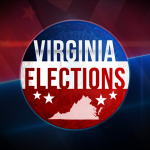 A new Roanoke College poll shows that Democrats currently hold an edge in voter support for the November General Assembly elections — but poll directors say a lot can happen between now and election day. It's what's called a "generic" ballot: which party do you support for the Virginia Senate and House of Delegates? The latest poll finds those potential voters responding support Democrats by 5% for the State Senate and 8% for the House. Poll Director Harry Wilson says it is more a reflection of Virginia's overall voting patterns, not a predictor of specific General Assembly races. WFIR's Evan Jones has more: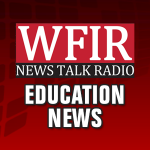 The Boys & Girls Clubs of Southwest Virginia will receive one of 28 state grants to fund what are called "21st Century Community Learning Centers" – in this case, one for Eastern Montgomery Elementary School in Elliston. These learning centers operate before and after school, on Saturdays, and during vacation periods in efforts to provide greater educational opportunities.
NEWS RELEASE: RICHMOND, Va. — The Virginia Department of Education is awarding 28 grants to fund new 21st Century Community Learning Centers in 19 school divisions.  The grants range from $50,000 to $200,000 and promote equitable educational opportunities for students by supporting tutoring and enrichment activities that complement regular academic programs.
Community learning centers operate before and after school, during school breaks, Saturdays, and during summer vacation.  The centers also provide educational services for families of participating children.
Applicants for the grants — including school divisions and community-based organizations — were encouraged to consult with parents, non-profits, businesses, arts and cultural organizations, and youth development agencies to develop their applications and programs.
"Well-designed community programs support the efforts of teachers and schools to improve outcomes for students and engage families in the learning process," Superintendent of Public Instruction James Lane said. "I thank all of the applicants — school divisions and community-based partners — for promoting equity by providing these additional learning opportunities for our students and their families."
The grant recipients and schools hosting new 21st Century Learning Centers in 2019-2020 are as follows:
Alexandria Public Schools — Ferdinand T. Day Elementary
Alexandria Public Schools — Francis C. Hammond Middle
Alexandria Public Schools — George Mason Elementary, Mt. Vernon Elementary, George Washington Middle and T.C. Williams High
Alexandria Public Schools — Jefferson-Houston K-8
Alternatives, Inc. — Hunter B. Andrews PK-8 (Hampton)
Boys & Girls Clubs of Southwest Virginia— Eastern Montgomery Elementary (Montgomery County)
Boys & Girls Clubs of the Danville Area— Woodrow Wilson Intermediate (Danville)
Buckingham County Public Schools — Buckingham County Elementary
Charlotte County Public Schools— Central Middle
Colonial Beach Public Schools— Colonial Beach Elementary
Cornerstones, Inc.— Herndon High (Fairfax County)
Greensville County Public Schools— E. W. Wyatt Middle
Hampton City Public Schools — Christopher C. Kraft Elementary
Henrico Education Foundation— Harold Macon Ratcliffe Elementary (Henrico County)
Henrico Education Foundation — L. Douglas Wilder Middle (Henrico County)
Lynchburg Public Schools — Sandusky Middle
Norfolk Public Schools— Norview Middle
Portsmouth Public Schools— Brighton Elementary
Portsmouth Public Schools— Westhaven Elementary
Rockbridge County Public Schools— Maury River Middle
Russell County Public Schools— Castlewood Elementary and Cooper Creek Elementary
Russell County Public Schools — Honaker Elementary
Russell County Public Schools— Lebanon Elementary and Lebanon Middle
Russell County Public Schools— Swords Creek Elementary and Belfast Elementary
Smyth County Public Schools— Saltville Elementary
Stafford County Public Schools— Edward E. Drew Middle
The Bridge Center, Gretna Inc.— Gretna Middle (Pittsylvania County)
Windy Hill Foundation— W.G. Coleman Elementary, Claude Thompson Elementary and Marshall Middle (Fauquier County)
The department is also continuing funding of 87 programs that received initial grants in 2016, 2017 and 2018.
The 21st Century Community Learning Centers program is authorized under Title IV, Part B, of the federal Elementary and Secondary Education Act of 1965, as amended by the Every Student Succeeds Act of 2015.
Additional information about the 21st Century Community Learning Centers program is available on the VDOE website. Details about applying for the next grant competition will be announced in February 2020.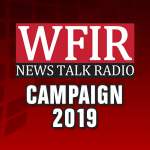 A new Roanoke College poll shows that Democrats currently hold an edge in voter support for the November General Assembly elections. Potential voters responding say they support Democrats by five per cent for the State Senate and eight percent for the House.  Poll Director Harry Wilson says it is more a reflection of Virginia's recent voting patterns, not a predictor of specific General Assembly races.
From Roanoke College:
Democrats lead Republicans in the generic ballot for the Virginia Senate (36%-31%) and in the ballot for the House of Delegates (38%-30%), according to The Roanoke College Poll. The Institute for Policy and Opinion Research interviewed 556 potential Virginia voters* between August 11 and August 19 and has a margin of error of +4.2 percent.
A plurality of respondents (42%) does not have a preference between one party control of the state government and divided government. Those who prefer one-party control (28%) and those who prefer divided government (24%) are nearly evenly split.
The issues of greatest importance to Virginians when they cast their ballot for state senator and delegate are those that tend to rise to the top in most elections—the economy, education, and health care. Several social issues are also viewed as important, but not at the level of those three issue areas.
Importance of various issues in statewide elections
(1-10 scale with 10 most important)
The economy, including jobs and taxes                     8.93
Education                                                                    8.51
Health care                                                                  8.49
Gun control                                                                 7.91
Discrimination and inequality                                     7.61
Abortion policy                                                           7.53
Climate change                                                           7.32
Transportation                                                             6.73
President Trump, Direction of the Country, Governor Northam, Gun Control
A majority of Virginians (53%) disapprove of the way President Donald Trump is handling his job, and just over one-fourth (27%) approve. A majority (61%) of respondents think the country is on the wrong track, while 31 percent think it is headed in the right direction. President Trump's approval is down 11 percentage points since February (38% was a high point for him), while those saying the country is on the right track is down six percentage points. Approval for Virginia Governor Ralph Northam rose slightly to 37 percent from 32 percent in February.
A plurality of respondents (47%) said they almost never or never agree with the President's policies, and nearly two-thirds (65%) said they almost never or never agree with his language and tone. Less than one-third (30%) agree with his policies most of the time or more often than that, but only 11 percent said they agreed with his tone at least most of the time.
The Roanoke College Poll periodically asks respondents about their general views of gun ownership and gun control. Respondents said they think it is more likely that stricter gun laws would reduce the number of crimes and suicides (40%) than that stricter laws would prevent law-abiding citizens from protecting themselves (23%). More than a third (36%) said stricter laws would impact crime/suicide and self-defense about equally or they would make no difference.
*If only likely voters are included (registered + self-assessed somewhat or very likely to vote), Democrats lead 37%-32% for the Senate and 38%-30% for the House with N=519 and margin of error +4.3%.
Analysis
"While we are more than two months from the elections and generic ballots have limited utility, one would prefer their party to be ahead," said Dr. Harry Wilson, director of the Roanoke College Poll. "Equally concerning to Republicans is the decline in President Trump's approval rating. While many disagree with the President's polices, very few respondents appreciate his language and tone. If Democrats are energized by their dislike of Trump as they were in 2018, that does not bode well for Republicans. On the other hand, Republicans can benefit from lower turnout, which is typical in Virginia midterm elections."
Methodology
Interviewing for The Roanoke College Poll was conducted by The Institute for Policy and Opinion Research at Roanoke College in Salem, Va. between August 11 and August 18, 2019. A total of 556 Virginia potential voters were interviewed. We define potential voters as those eligible to vote who said it was at least possible they will vote in November 2019. Telephone interviews were conducted in English.
The landline sample consisted of random-digit numbers generated in proportion to the Virginia population so that all residential telephone numbers, including unlisted numbers, had a known chance of inclusion.  Cell phone samples were purchased from Marketing Systems Group and Call Delivery Systems. Cell phones comprised 38 percent of the completed interviews.
Questions answered by the entire sample of 556 respondents are subject to a sampling error of plus or minus approximately 4.2 percent at the 95 percent level of confidence. This means that in 95 out of 100 samples like the one used here, the results obtained should be no more than 4.2 percentage points above or below the figure that would be obtained by interviewing all Virginians who have a home telephone or a cell phone and are potential voters in 2019. Where the results of subgroups are reported, the sampling error is higher.
Quotas were used to ensure that different regions of the Commonwealth were proportionately represented. The data were statistically weighted for gender, race, and age. Weighting was done to match Virginia census data. The margin of error was not adjusted for design effects due to weighting.
A copy of the questionnaire and topline may be found on the IPOR website.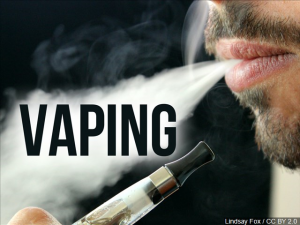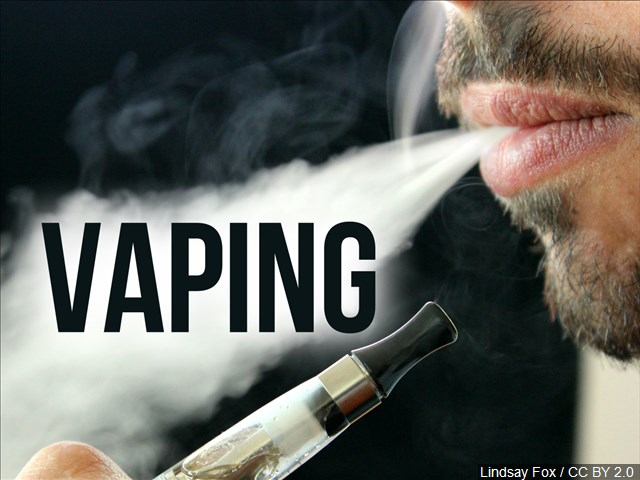 With students now heading back in school, the Virginia Department of Health is asking parents to talk to their children about the dangers of vaping. The department says use of e-cigarettes like Juuls has been the most common tobacco product used by U.S. middle and high schoolers in the last five years. Many states report severe lung illnesses from using such products.
VDH news release: As students across the Commonwealth head back to school or college, the Virginia Department of Health reminds parents to talk to their sons and daughters about the dangers of e-cigarette use, or "vaping." Since 2014, e-cigarettes have been the most commonly used tobacco product among US middle and high school students. In fact, between 2017 and 2018 alone, the number of youth who used e-cigarettes went up by 1.5 million nationwide.
While all forms of tobacco use cause disease and death, recently a new danger has been linked to "vaping" or "dabbing" (vaping marijuana oils, extracts or concentrates). Since June 28, 2019, many states have been investigating cases of patients hospitalized with severe lung illness associated with those activities — primarily among teens and young adults.
The Centers for Disease Control and Prevention reported that as of Aug. 22, 2019, 193 potential cases of severe lung illness. e-cigarette product use had been reported by 22 states. Virginia is reporting three cases, and is investigating additional potential cases. All patients have reported vaping in the weeks to months prior to illness. On Aug. 23, the first death of an individual hospitalized with severe respiratory illness associated with vaping was reported in an Illinois resident.
Symptoms of this illness have included gradual onset of cough, shortness of breath, or fatigue, that gets worse over a period of days or weeks, until the patient has to be admitted to the hospital for treatment. Some patients have also reported vomiting, diarrhea and fatigue. If anyone has these symptoms and has a history of e-cigarette use, seek medical attention immediately.
Today is among the unhappiest of anniversaries for the parents of two Lynchburg-area Virginia Tech students murdered ten years ago today. Their parents urge whoever did it — or anyone who might know what happened — to come forward. WFIR's Evan Jones has more:
08-26 Childs-Metzler Wrap2-WEB