Evan Jones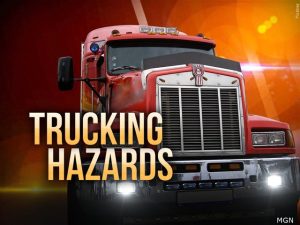 A recent state police truck safety enforcement operation on Interstates 81and 77 found about 7% of trucks inspected had safety violations, and they were immediately placed out of service. And 9% of drivers checked were immediately taken off the highways, mostly for exceeding federally-allowed hours behind the wheel. WFIR's Evan Jones has more:
NEWS RELEASE: To enhance the safety of our interstates in western and southwest Virginia, the Virginia State Police Safety Division's Motor Carrier Safety Units partnered with the North Carolina State Highway Patrol to conduct a commercial vehicle enforcement operation on the entire Interstate 81 through Virginia and Interstate 77 in both Virginia and North Carolina.
During the three-day enforcement project, (Nov. 9-11, 2021), a total of 702 commercial vehicles were inspected by Virginia and North Carolina state troopers. Of those vehicles, 667 violations were cited, 51 vehicles placed out of service and 64 drivers placed out of service.
"This enforcement initiative's results indicate the extraordinary efforts our Motor Carrier Safety Unit troopers put forth every day as they work to improve passenger and commercial vehicle safety across Virginia," said Capt. Sean L. Stewart, Virginia State Police Safety Division commander. "Partnering with our North Carolina counterparts helps to reinforce that safety outreach and enforcement no matter which side of the state line you may be traveling."
If you have any out-of-state driving in your upcoming holiday plans, some nearby states have significantly lower average gas prices — but for some others, it's just the opposite. It comes as gas prices may be easing a bit in Virginia and elsewhere, but they still are about 50% higher than last year at this time. More from WFIR's Evan Jones: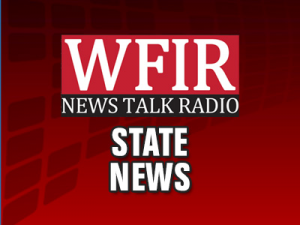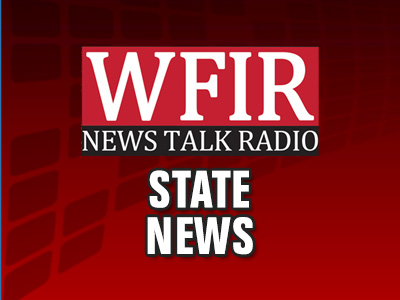 Chances appear very strong that southwest Virginia will carry more clout in Richmond that it has for a decade. This follows election results not just for governor but the House of Delegates as well. Virginia Tech Professor and WFIR Political Analyst Bob Denton says Governor-elect Glenn Youngkin is unlikely to forget the difference that our region made in his victory. In the House, the three presumptive incoming Republican majority leaders are from the Shenandoah Valley, far southwest Virginia, and Bedford County. WFIR's Evan Jones has more:
RICHMOND, Va. (AP) — Virginia House Republicans on Sunday unanimously elected their leadership team for the upcoming legislative session, nominating Del. Todd Gilbert to serve as House speaker.
The vote came nearly two weeks after Republicans flipped the Democratic-held offices of governor, lieutenant governor and attorney general in a red surge. Republicans also flipped at least five seats in the House of Delegates and appear poised to take control of the chamber.
Republicans now hold 50 seats in the 100-seat House. Two races remain uncalled, but Republicans hold narrow leads in vote totals in those districts. GOP leaders have said they're confident they have won those seats, which would give them a 52-48 majority over Democrats.
In House Districts 85 and 91, Democrats are eligible for state-funded recounts because Republicans are leading by margins of less than 0.5%. The two Democratic incumbents in those districts — Martha Mugler in District 91 and Alex Askew in District 85 — have not said yet whether they will seek recounts.
"I am proud to serve with and lead a strong and united Republican majority as we look toward the 2022 General Assembly session and beyond," Gilbert said in a statement.
"I am humbled by the vote of trust and confidence by my colleagues. When we were in the minority, no one believed that we could return to where we are now. But we rallied together, worked together, and won together. I could not be more proud to be a member, let alone the leader, of this caucus."
Del. Terry Kilgore, a House member since 1994, was elected as House Majority Leader.
Kilgore briefly threw his name into the running for the speaker's position after Republicans swept Virginian's statewide elections on Nov. 2. But Kilgore and Gilbert told Republican caucus members in a Nov. 5 letter that they had agreed to support each other for different leadership roles. Gilbert endorsed Kilgore for Majority Leader, while Kilgore endorsed Gilbert for House Speaker.
"As Majority Leader, I look forward to helping chart a policy agenda that works for all Virginians," Kilgore said in a statement. "While we will debate our colleagues on the other side of the aisle, we will also work with them when we can to ensure the best possible policy outcomes for every Virginian."
House Republican Caucus Chair Del. Kathy Byron was elected to her second term. Del. Jay Leftwich also was elected House Majority Whip for a second term.
There is no word yet on what may have started a destructive weekend fire along Smith Mountain Lake. Firefighters were unable to save the waterfront home, but they did rescue two people who were trapped, and treat two others who jumped. WFIR's Evan Jones has more:
Scruggs Fire Chief Dempsey Moore said today the four people inside had no way out through the home's doors or rear deck's stairs. Two were able to jump to safety, but two elderly people could not, and firefighters used ladders to reach and rescue them from the flames. Those two are under treatment at burn centers in Winston-Salem and Richmond. The two who jumped are hospitalized in Roanoke. At last check, there is no word on the extent of the fours' burns or injuries.
PREVIOUS FROM FRANKLIN COUNTY: At approximately 11:29pm on Saturday, November 13th, 2021, the Franklin County Sheriff's Office E911 Communications Center received a call for a residential structure fire located at 10 Southern Key in Moneta, VA. The caller reported that there were people trapped in the residence. Upon arrival, the large residence was discovered fully involved with fire and four people were noted to be trapped on a back deck, approximately 12 feet off of the ground. Franklin County Volunteer and Career Fire/EMS rescued three from the deck, while one jumped from the deck during the rescue. A total of eight people (5 citizens and 3 firefighters) were transported to local hospitals, with one later being transferred to Wake-Forest University in Winston Salem, NC.
Companies in response were from Burnt Chimney Fire Department, Scruggs Fire-Rescue Department, Westlake Fire-Rescue, Smith Mountain Lake Fire Department, Red Valley Rescue, Franklin County Career Fire-EMS Personnel, Franklin County Sheriff's Office and Franklin County Fire Marshal's Office.
The Franklin County Sheriff's Office and the Franklin County Fire Marshal's Office are continuing to investigate this fire incident.
[Note: "5 citizens" was was later corrected to 4, and two people jumped from the deck. Two others were rescued from the flames.]
It's Medicare open enrollment season, the time when those on Medicare can decide whether to keep their plans or change them. A long-time Medicare counselor in the region says if you or a loved one are thinking about changing to a Medicare Advantage plan, it is often best to think again. These are the plans for which former athletes or stars like Joe Namath and Jimmie Walker are often on ads promising all kinds of potential Medicare benefits, but Shannon Abell says that's before you get to the fine print, and in many cases, he says, those plans end up paying far less than recipients expect. WFIR's Evan Jones has more:
Shannon Abell is conducting a Medicare information program that is open to all on Thursday, May 18 in Vinton. Click here for more information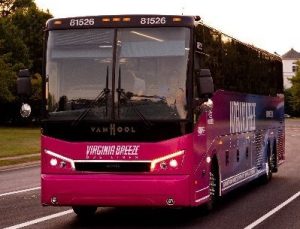 Virginia's state-sponsored bus system is expanding again, now about to start a second daily round-trip along the I-81 corridor — and this one will make a stop in the Roanoke Valley . The Virginia Breeze service between Christiansburg and Washington started in December of 2017, rapidly surpassing by far the projected ridership. Now the state is beginning a second run up the interstate, this one beginning in Bristol, with stops along the way that include Wytheville and Radford. And for the first time, including a stop at the Park and Ride lot near Salem, just off 81 at Thompson Memorial Drive.  WFIR's Evan Jones has more:

The new service begins Monday. The northbound bus is set to leave Salem daily at 1:40 pm, southbound service at 5:45 pm.  Click here for full information.
The 540 area code is running out of phone numbers, so a second area code is coming our way next May: 826. When that happens, you will have to dial all ten digits for all calls, including local ones — and starting Saturday, November 14, all phones in the region will be able to make those ten-digit local calls. All current phone numbers will remain the same, and what is a local call now will remain local when the additional area code arrives. More on the coming changes from WFIR's Evan Jones:
If you have plans to travel at some point over the long Thanksgiving holiday weekend, AAA says you can also plan on plenty of company. It projects the number of Americans expecting to travel for the holiday to top 53 million. That is up about 13% from last year, and it comes even though average gas prices in the region remain about $1.25 a gallon higher than last year at this time. WFIR's Evan Jones has the story: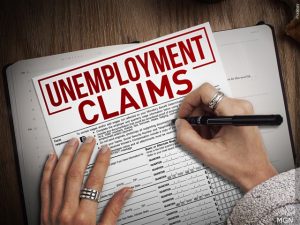 The Virginia Employment Commission is installing a new system to process unemployment claims, and until it is operational, you cannot file a new claim or update an existing one. The new system is supposed to significantly improve operations, and the VEC says it should be up and running some time next week. This comes as a legislative audit says the update is one of many changes that come far too late. The report cites a decade or more of poor management and outdated and inefficient systems wholly unable to handle the demands when the pandemic struck — and it says even after COVID arrived, the commission's response remained far too slow. WFIR's Evan Jones has more:
RICHMOND, Va. (AP) — Virginia lawmakers should strengthen their oversight of the still-struggling employment commission, the state's legislative watchdog agency warned in a highly critical report issued Monday.
The report outlined how problems with staffing, technology and improper payments have persisted long after a surge in applications during the coronavirus pandemic initially laid bare the struggles at the Virginia Employment Commission.
"It's clear that additional oversight and assistance is needed," Lauren Axselle, the project leader for the Joint Legislative Audit and Review Commission, or JLARC, told lawmakers Monday.
Axselle also said "different executive decisions" from Gov. Ralph Northam's administration would have improved the administration of benefits during the pandemic.
Axselle said the number of incorrect payments — which can result from fraud or mistakes and are almost always overpayments — has increased to more than $1 billion. JLARC's report recommended that the agency resume efforts to collect those overpayments, something that was put on hold as staffers tried to work through a backlog of applications for benefits that needed adjudication.
The report also found that the commission, or VEC, was less efficient than most other states' agencies in most functions the federal government measures.
Because the agency is almost entirely funded with federal money distributed under a complicated formula that takes efficiency into account, those rankings have put it at a financial disadvantage, she said.
The report suggested hiring a national firm to conduct an efficiency review.
The agency also has a long-running problem with short staffing, including too few supervisors, that contributed to its poor pandemic response, the report found.
VEC's vacancy rate ranged from 13 to 25 percent of full-time staff positions between 2015 to 2019 and increased to a high of 46 percent last September.
The report, nearly 200 pages long, included 40 specific recommendations for improvement and urged the creation of a temporary legislative entity to monitor VEC's ongoing improvement efforts.
No one from the VEC or administration provided a response during Monday's meeting.
Hal Greer, director of the JLARC staff, said the VEC commissioner had been advised by counsel to refrain from speaking due to pending litigation over the backlog of cases needing adjudication. Megan Healy, Northam's secretary of labor, was not present.
In a statement afterward, Healy thanked JLARC for its report and emphasized the improvements the agency has already made.
"The VEC has successfully paid out 10 years worth of claims over the past 20 months — a remarkable achievement for an agency that has long been under-resourced," she said.
States around the country struggled to keep pace with the surge of unemployment insurance applications during the pandemic, but Virginia stood out in several measures for its poor response.
Republican Gov.-elect Glenn Youngkin, who will take office in mid-January, campaigned on a promise to overhaul the agency. He has not yet announced leadership for key cabinet positions.
The agency was set to take its information technology system offline starting at 5 p.m. Monday to begin the long-delayed process of implementing a new one. The agency has been in the process of modernizing the system for 12 years and is eight years behind schedule, according to the report, which said that contributed to "persistent inefficiencies."
Customers were encouraged to complete any filing or certifying of claims before the start of the project to avoid a delay in payment. Customers won't be able to file initial or new claims or get through to the telephone system during the outage.