Evan Jones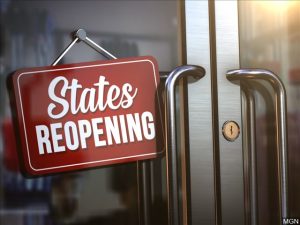 Governor Northam today outlined how Phase 3 of his reopening executive orders will impact Virginia, but he says it is too soon to set a specific date for its implementation. WFIR's Evan Jones has more:
06-19 Northam-Phase 3 Wrap-WEB
Social gatherings will be permitted up 250 people. Retail stores and restaurants will be permitted to resume operations at 100% permitted capacity, but physical distancing guidelines will still have to be followed. Gyms and fitness centers will be permitted to operate at 75% capacity. Entertainment venues like museums, zoos and other outdoor venues will be able to open at 50% of capacity with a maximum of 1,000 people. Child care facilities will be permitted to open, but overnight summer camps will remain closed.
As for a start date, Northam said Thursday he was not yet prepared to set one:
NEWS RELEASE: RICHMOND—Governor Ralph Northam today presented the third phase of the "Forward Virginia" plan to continue easing public health restrictions while mitigating the spread of COVID-19. The Commonwealth does not yet have a targeted date for entering Phase Three.
Ahead of his bilingual COVID-19 press conference, the Governor met with local Latino leaders and community activists in Northern Virginia to discuss the issues they are facing in fighting this virus. Latino Virginians make up 45.3 percent of the cases for which Virginia has demographic data, and 35 percent of hospitalizations—even though Hispanic and Latino people make up about 10 percent of the Commonwealth's population.
As many states are experiencing a surge in new infections, Virginia's case counts continue to trend downward. Virginia's hospital bed capacity remains stable, the percentage of individuals hospitalized with a positive or pending COVID-19 test is trending downward, no hospitals are reporting PPE shortages, and the percent of positive tests continues to decline as testing increases. The Governor and Virginia public health officials will continue to evaluate data based on the key health indicators laid out in April.
"Our Phase Three guidelines will help Virginia families and businesses plan for what the next stage of easing public health restrictions will look like in our Commonwealth," said Governor Northam. "While we may not have the same spike in infections that many states are seeing right now, Virginians need to remain cautious and do the things that we know reduce transmission: wear a face covering, maintain physical distance, and stay home if you are high-risk or experience COVID-19 symptoms. This virus is still with us, and we must continue to adapt our lives around it and ensure we are keeping our vulnerable communities safe."
In Phase Three, the Commonwealth will maintain a Safer at Home strategy with continued recommendations for social distancing and teleworking, and the requirement that individuals wear face coverings in indoor public settings. The maximum number of individuals allowed in social gatherings will increase from 50 to 250 people. All businesses should continue to follow physical distancing guidelines, frequently clean and sanitize high contact surfaces, and keep enhanced workplace safety measures in place.
Restaurant and beverage establishments are required to maintain six feet of distance between tables, fitness centers may open indoor areas at 75 percent occupancy, and recreation and entertainment venues at may operate at 50 percent occupancy, or a maximum of 1,000 persons. Swimming pools may also expand operations to free swim in addition to indoor and outdoor exercise, diving, and swim instruction. Overnight summer camps will remain closed in Phase Three.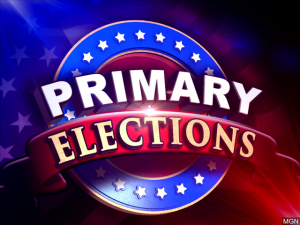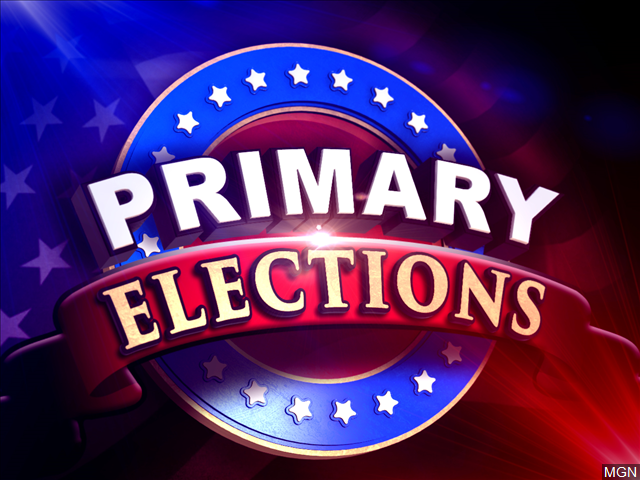 Roanoke County voters who want to cast in-person absentee ballots for Tuesday's primary have until Saturday to do so, but the county's elections office is no longer where you may remember. For decades, it has been in the Tanglewood-area county administration building. Not any more; the elections office is now at 900 Chestnut Street in Vinton, a shorter drive for some county residents, longer for others. Either way, if you wish to vote in advance for Tuesday's primary, you can do so there without leaving your vehicle. More from WFIR's Evan Jones:
FROM ROANOKE COUNTY:
Registered voters who do not want to vote in-person on June 23rd are STRONGLY ENCOURAGED to vote absentee in person. Absentee in-person voting is available from 8 AM to 4 PM through Saturday, June 20 via curbside service at the Roanoke County Department of Elections' new office, which is located at 900 Chestnut St. in Vinton. Voters will receive a Virginia Absentee Ballot Application to complete and will receive a ballot to vote from the safety of their car once approved. Voters interested in curbside service should call the office at 772-7500 prior to coming and upon arrival. Elections staff will bring the necessary materials out to you in your car. The County Department of Elections will offer curbside absentee in-person voting service Monday through Friday from 8 AM to 4 PM through June 19th and on Saturday, June 20th from 8 AM to 4 PM.
Again, the Roanoke County Registrar's office is now located at 900 Chestnut St. in Vinton. It is no longer at the Roanoke County Administration Building. If you have any questions, please call Roanoke County's Director of Elections, Anna Cloeter, at 772-7500 or Ken Srpan, Chairman of the Roanoke County Electoral Board, at 797-7358.
—
COVID-19 SITUATION REQUIRES ROANOKE COUNTY IN-PERSON POLLING CHANGES FOR JUNE 23RD PRIMARY
Due to COVID-19, Roanoke County is unable to open or adequately and safely staff all of our 33 regular polling locations for the upcoming June 23rd Republican Primary Election. As a result, the June 23rd Election will take place in five SUPER-PRECINCTS located in each of the County's five magisterial districts. This change is TEMPORARY, has been approved by the Virginia Department of Elections, and is only anticipated to be in effect for the June 23rd Election. Registered voters who want to participate in the June 23rd Republican Primary Election must either vote absentee OR in person at their magisterial district's TEMPORARY SUPER-PRECINCT, which are as follows:
Catawba Magisterial District: GLENVAR MIDDLE SCHOOL 4555 Malus Drive
Hollins Magisterial District: MOUNTAIN VIEW ELEMENTARY SCHOOL 5901 Plantation Circle
Windsor Hills Magisterial District: HIDDEN VALLEY MIDDLE SCHOOL 4902 Hidden Valley School Road
Vinton Magisterial District: WILIAM BYRD HIGH SCHOOL 2902 Washington Avenue
Cave Spring Magisterial District: HIDDEN VALLEY HIGH SCHOOL 5000 Titan Trail
All registered voters in Roanoke County will receive a postcard informing them of their regular precinct/magisterial district assignment and their TEMPORARY SUPER-PRECINCT assignment. The Roanoke County Electoral Board urges voters to bring these cards with them to their TEMPORARY SUPER-PRECINCT on Election Day to ensure that they go to the correct polling location and simplify the check-in process. All five SUPERPRECINCTS will be open from 6 AM to 7 PM on June 23rd.
TEMPORARY SUPER-PRECINCT POLLING PLACES FOR THE JUNE 23RD REPUBLICAN PRIMARY:
CATAWBA MAGISTERIAL DISTRICT voters who regularly vote at:
 Grace Assembly of God
 Masons Cove Elementary School
 Glenvar Middle School
 Northside High School
 Glen Cove Elementary School
 Fort Lewis Baptist Church
 Mountain Pass Baptist Church
 Fort Lewis Elementary School
. . . will vote in the GLENVAR MIDDLE SCHOOL GYMNASIUM @ 4555 Malus Drive on June 23rd. Voters will enter through Door 16 and should park at the High School.
HOLLINS MAGISTERIAL DISTRICT voters who regularly vote at:
 Summerdean Church of the Brethren
 Burlington Elementary School
 Mountain View Elementary School
 Life Church
 Bonsack Baptist Church
 Hollins Library
. . . will vote in the MOUNTAIN VIEW ELEMENTARY SCHOOL GYMNASIUM @ 5901 Plantation Circle on June 23rd. Voters will enter through Door 13 and can use any available parking spots.
WINDSOR HILLS MAGISTERIAL DISTRICT voters who regularly vote at:
 Bent Mountain Fire Station
 Back Creek Elementary School
 Our Lady of Nazareth Church
 Oak Grove Elementary School
 Cave Spring Baptist Church
 The Brambleton Center – Room 16/18 (Left Side)
. . . will vote in the HIDDEN VALLEY MIDDLE SCHOOL CAFETERIA @ 4902 Hidden Valley School Road on June 23rd. Voters will enter through Door 1 and can use the front parking lots. Voters with accessibility concerns should drive around to the back of the Middle School for additional parking and use Door 4 to enter the polling place.
VINTON MAGISTERIAL DISTRICT voters who regularly vote at:
 William Byrd Middle School
 Bonsack Elementary School
 Vinton Baptist Church
 Charles R. Hill Senior Center
 William Byrd High School
 Mount Pleasant Elementary School
. . . will vote in the WILIAM BYRD HIGH SCHOOL CAFETERIA @ 2902 Washington Avenue on June 23rd. Voters will enter through the Cafeteria and can use any available parking spaces.
CAVE SPRING MAGISTERIAL DISTRICT voters who regularly vote at:
 Penn Forest Elementary School
 Penn Forest Worship Center
 Church of the Holy Spirit
 Green Valley Elementary School
 Clearbrook Elementary School
 The Brambleton Center – Room
1/Gym (Right Side)
 South County Library
. . . will vote in the HIDDEN VALLEY HIGH SCHOOL AUXILIARY GYM @ 5000 Titan Trail on June 23rd. Voters will enter through the Auxiliary Gym and can use any available parking spaces.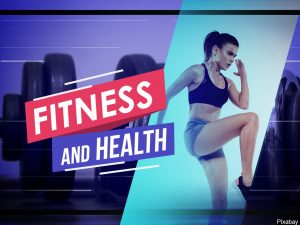 Virginia gyms and health clubs are still adapting to the re-opening guidelines that took effect almost two weeks ago, and some are doing so with their own guidelines that go beyond the governor's. More from WFIR's Evan Jones:
The 540 area code is close to running out of available numbers, so a second area code will soon be added within the same footprint, and that means the time is coming when all local calls will require you to dial the area code and the number, 10 digits in all. The State Corporation Commission says the new area code will be 826, but all current telephone numbers will retain the 540 prefix.
(NOTE: A previous version incorrectly stated the new area code would be 626. The news release below contains the corrected version.)
NEWS RELEASE: RICHMOND – The State Corporation Commission (SCC) announced today that the North American Numbering Plan Administrator (NANPA) has assigned a new area code to western and northern portions of the Commonwealth. The new 826 area code will relieve the future exhaustion of phone numbers in Virginia's 540 area code.
The 540 area code region currently encompasses a wide swath of the state, including Roanoke in the southwest, Harrisonburg and the Shenandoah Valley to the west, Winchester and parts of northern Virginia, and Fredericksburg to the east. The area code was created in 1995, splitting off from the 703 area code. Current estimates predict the available numbers in the 540 area code will be exhausted in 2022.
The relief plan approved by the SCC superimposes the new 826 area code over the same geographic footprint covered by the existing 540 area code region. While 10-digit dialing will now be required for local calls, the Commission determined the overlay solution to be "more durable and/or less disruptive than other alternatives." Under the plan, no residents and businesses will lose
their current 540 phone numbers.
Following a series of public hearings held in the 540 region in early March, the Commission agreed with the findings of the SCC hearing examiner. The telecommunications industry also prefers the overlay solution, as this relief method is the least disruptive for customers. The SCC's order directs telecommunications industry service providers to move forward with a proposed 13-month implementation schedule. This includes a six-month period during which calls within the 540 area code can be completed using either 7 or 10-digits. This period is used to ease the transition from 7-digit to 10-digit dialing so customers can be educated on the changes without having calls impacted prior to assignment of the 826 area code.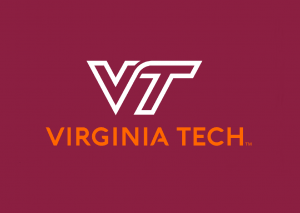 It is a summer like no other at Virginia colleges and universities – no students on campuses as officials prepare for big changes when the fall semester begins. At Virginia Tech, it will start with move in, staggered over a greater number of days than before, and it will encompass every aspect of life on campus – including dorms, food service and classes. More from WFIR's Evan Jones: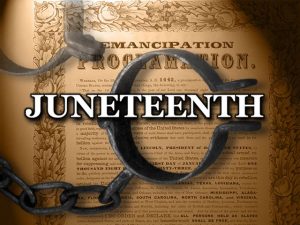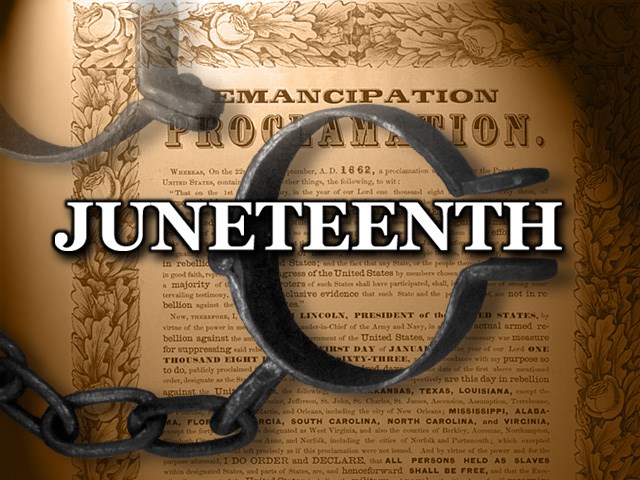 Governor Northam is proposing that Virginia officially adopt Juneteenth as a paid state holiday. Juneteenth celebrates the end of slavery in the United States. Support expressed Tuesday ranged from the senior House of Delegates leader to music start Pharrell Williams. Juneteenth celebrates the end of slavery in the United States; it is observed each year on June 19th, and like many states, Virginia marks it with a proclamation. Governor Northam says it should become an official holiday, as WFIR's Evan Jones reports: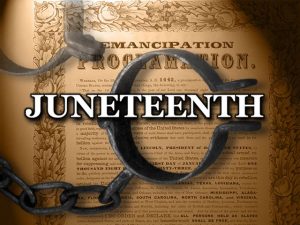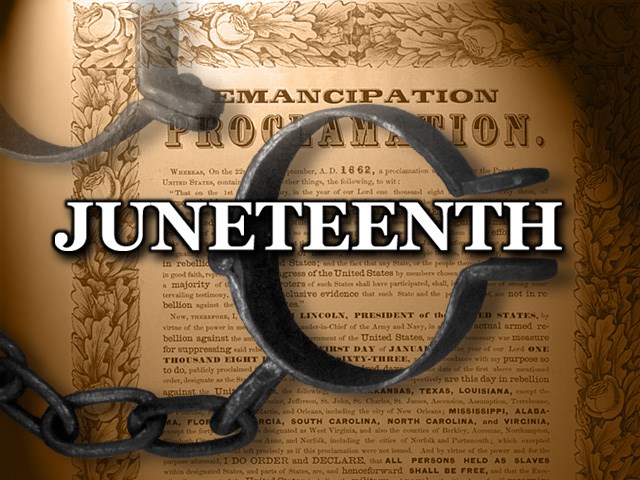 Governor Northam is proposing that Virginia officially adopt Juneteenth as a paid state holiday. Juneteenth celebrates the end of slavery in the United States. Virginia already recognizes Juneteenth through yearly proclamations, but not as an official holiday. It will celebrated this year on Friday.
Among those praising Northam at today's announcement was Virginia native and music star Pharell Williams, who said Juneteenth deserves the same level of recognition in this country as July 4th. House Republican leaders say they support the proposal.
House Republican Leader Todd Gilbert issued the following statement: "I am proud to add my support to proposed legislation marking June 19th, Juneteenth, as an official state holiday. July 4th is the birthday of our nation, but Juneteenth is the day where it truly began to fulfill its promise of freedom for all. For the first time since enslaved Africans landed at Jamestown in 1619, the chains of bondage were finally cast off. The Republican Party was founded with the express goal of ending slavery, and it still celebrates the legacy of Abraham Lincoln to this day. As the greatest part of that legacy, Juneteenth is the day that the God-given gift of liberty for all Americans was finally proclaimed throughout the land, and it is deserving of its own special recognition and observance."
Northam News Release:  RICHMOND—Governor Ralph Northam today announced that he intends to mark Juneteenth as a permanent paid state holiday, starting by giving state employees a day off this Friday, June 19. Virginia has long marked Juneteenth by issuing a proclamation, but the date has not previously been considered a state holiday.
Juneteenth is the oldest known commemoration of the end of slavery in the United States. It marks the day in 1865 that enslaved people in Galveston, Texas, the last of the former Confederate states to abolish slavery, finally heard that the Civil War had ended, and learned that the Emancipation Proclamation had made them free nearly two years earlier.
"Since 1619, when representative democracy and enslaved African people arrived in Virginia within a month of each other, we have said one thing, but done another," said Governor Northam. "It's time we elevate Juneteenth not just as a celebration by and for some Virginians, but one acknowledged and commemorated by all of us. It mattered then because it marked the end of slavery in this country, and it matters now because it says to Black communities, this is not just your history—this is everyone's shared history, and we will celebrate it together. This is a step toward the Commonwealth we want to be as we go forward."
"This is a big display of progress and I am grateful for Virginia for leading the way," said performing artist Pharrell Williams, a Virginia native, who participated in the announcement. "From this moment on, when you look at the vastness of the night sky, and you see those stars moving up there, know that those stars are our African ancestors dancing. They are dancing in celebration because their lives are acknowledged."
This announcement comes days after Governor Northam 
announced
 the state will remove the statue of Confederate General Robert E. Lee located on Monument Avenue in Richmond, Virginia. Earlier this year, Governor Northam also 
successfully proposed
 ending a state holiday that celebrated Confederate generals and making Election Day a state holiday in its place.
"State holidays are a statement of dates we think are important to all people," said Speaker of the House of Delegates Eileen Filler-Corn. "Making Juneteenth a state holiday raises its significance and will help educate Virginians on the meaning of Juneteenth in the history of our country and our Commonwealth."
"Juneteenth is a time for reflection, conversation, and action," said House Minority Leader Charniele Herring. "A Juneteenth state holiday is an important step toward affirmation of Black history in the Commonwealth."
"As we work to make changes in our systems, symbols matter too," said Senate Majority Leader Richard Saslaw. "I support adding Juneteenth as a state holiday, to ensure that the ending of slavery is commemorated and celebrated."
"After years of work by many people, there is momentum and will to truly change our systems to make them more equitable to African-American people," said Senator Mamie Locke. "A state holiday commemorating the day Black people learned they were free helps ensure that all Virginians learn about, and value, how significant that event was in the history of this country."
"There are many steps Virginia can take to advance justice and equity, and that includes adding a state holiday to mark an event that was critical in the lives of millions of Black people," said Delegate Lamont Bagby, Chair of the Virginia Legislative Black Caucus.
9th District Republican Congressman Morgan Griffith says he generally agrees with calls to reduce the flow of military equipment to local police departments. The Departments of Defense and Homeland Security have provided many state and local law enforcement agencies with billions of dollars' worth of new and used military equipment. The original intent was to combat domestic terrorism, but there is no requirement that the equipment be primarily used that way. More from WFIR's Evan Jones: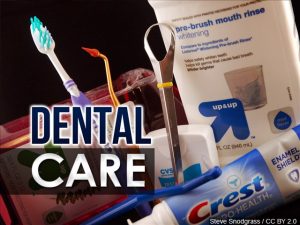 The COVID-19 crisis has brought about many changes in our lives, and one of them may involve how you sometimes communicate with your dentist. As WFIR's Evan Jones reports, "teledentistry" is likely here to stay.
It's pretty much just like how it sounds. Use your mobile device to have a video conversation with your dentist. Brad Guyton is Chief Dental Officer at Delta Dental of Virginia, and he says your dentist can use such conversations to determine whether you should come in immediately for treatment or hold off – and for how long. Its use really picked up in recent months, and Guyton says Delta Dental is interested because it can help more of the people it insures to connect with dentists, especially in underserved areas.
Roanoke Police have joined fire investigators seeking the cause of an overnight house fire that displaced four residents. Police involvement usually means the possibility of arson is being looked into. Crews were called out just before midnight to Dale Avenue and 7th Street Southeast and arrived to find smoke showing. Officials say one person was treated on scene for minor injuries.
UPDATED NEWS RELEASE: The cause of the fire is still under investigation. Roanoke Fire-EMS and Roanoke Police Department are asking anyone with information about this incident to call either the City of Roanoke's Fire Marshal's Office at (540) 853-2795 or the Roanoke Police Department at (540)344-8500 and share what you know. You can also text RPD at 274637; please begin the text with "RoanokePD" to ensure it's properly sent. Both calls and texts can remain anonymous.
PREVIOUS: Thursday, June 11th, at 11:59pm, Roanoke Fire-EMS was dispatched to cross street of Dale Ave and 7th St SE for a fire. Units arrived to find a residential structure with smoke showing. One patient was treated on scene with minor injuries. ‪One dog was rescued from the fire and treated with oxygen. Four residents were displaced and are being assisted by the American Red Cross. The cause of the fire is under investigation.