Evan Jones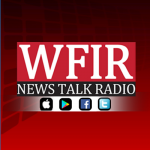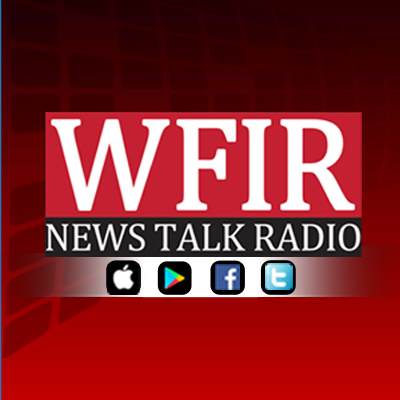 A Roanoke man is charged with stealing about $3,000 worth of cash, jewelry and sterling silver items from a Vinton antiques store. Vinton Police say it occurred last month at Cornerstone Antiques. 31-year-old Matthew Morris was arrested yesterday and faces multiple counts.
From Vinton Police:  On December 15, 2018, officers from Vinton Police Department responded to a burglary call at Cornerstone Antiques located at 123 W. Lee Avenue in the Town of Vinton.  The initial investigation revealed someone had broken into the business after hours and had stolen cash, jewelry, and sterling silver items valued at approximately $3,000.00.  An investigation by Vinton detectives led to the development of a suspect, Matthew David Morris, age 31, of Roanoke, VA.  On 1/2/2019 Matthew David Morris was arrested on charges of burglary, grand larceny and three counts of obtaining money by false pretense – all related to the burglary at Cornerstone Antiques.  He was transported to the Roanoke County Jail.
Two area congressmen were sworn into office today to begin their first terms. Ben Cline represents the 6th District and Denver Riggleman the 5th. Both are Republicans entering Congress on the day control in the House shifts from the GOP to the Democratic party. Cline says while stark differences exist, the two parties can work together where they agree:
Cline cited infrastructure improvements — like Interstate 81 — and economic development as likely areas of agreement between the parties.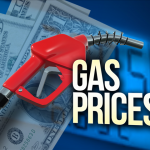 If you have enjoyed the lower gas prices over the holiday period, it is uncertain whether the trend is likely to continue through the coming year.  Experts say it depends in large part on trade tensions between the U.S. and China. WFIR's Evan Jones has more: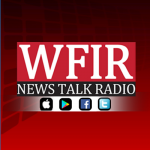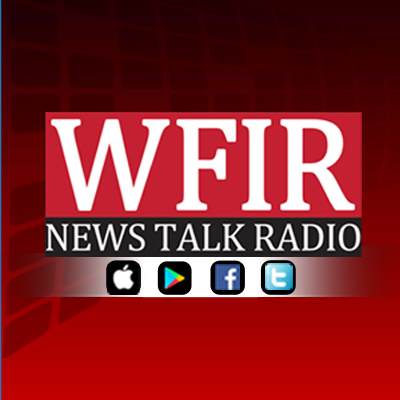 Virginia lawmakers are preparing to open another General Assembly session, and when they do, they will consider a renewed effort to approve the federal Equal Rights Amendment. A recent poll shows strong support across Virginia, as WFIR's Evan Jones reports: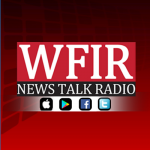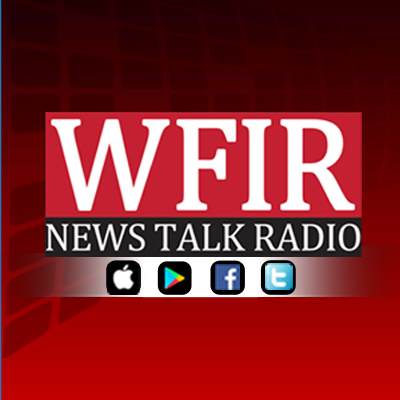 The National Weather Service has posted a flood watch from Thursday evening through Saturday morning. Forecasters say one to three inches of rain are expected across the region, and that could lead to flooding of small streams and creeks — along with the possibility of minor flooding along larger waterways, including the Roanoke and Dan Rivers.
From the National Weather Service: A Flood Watch has been issued from Thursday evening through Saturday morning. 1 to 3 inches of rain are expected along and east of the central  Appalachians Thursday night through late Friday. Flooding of small streams and creeks is possible. Minor flooding is possible along main stem rivers and tributaries, especially in the Roanoke and Dan River basins. A Flood Watch means there is a potential for flooding based on current forecasts.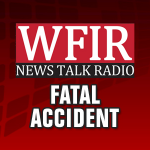 State Police say ice on the roadway led to a fatal accident this morning in Bedford County. It happened south of Stewartsville on Turner Branch Road where a vehicle left the roadway and struck a tree. 24-year-old Ryan Chambers of Goodview was pronounced dead at the scene.
From State Police:  BEDFORD CO, Va. – Virginia State Police Trooper K.P. Gibson is investigating a single vehicle crash which resulted in a fatality.  The crash occurred Wednesday (Dec 26) at 7:34 a.m. on Turner Branch Road, six tenths of a mile east of Hardy Road in Bedford County. A 2003 Dodge Dakota was traveling west on Turner Branch Road, when the vehicle hit ice in the roadway and lost control.  The vehicle ran off the right side of the road and struck a tree. The driver of the Dodge was identified as Ryan Otis Chambers, 24, of Goodview, Va.  Mr. Chambers was wearing his seatbelt and died at the scene. The crash remains under investigation.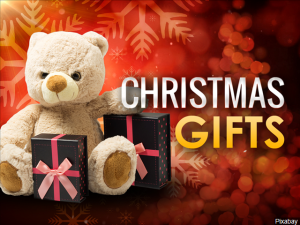 If you plan to exchange or return a gift today, you will have plenty of company. And no matter whether such a present was purchased on line or in a store, the Better Business Bureau says there are some steps you should follow. More from WFIR's Evan Jones: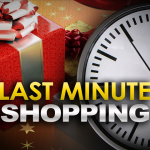 Time is really, really running out if you have yet to buy a Christmas gift for a loved one. And if history is any indication, many of those doing last-shopping today will be men who, in many cases, look a bit lost at such times. WFIR's Evan Jones has the story: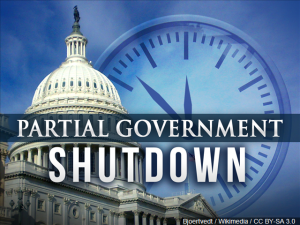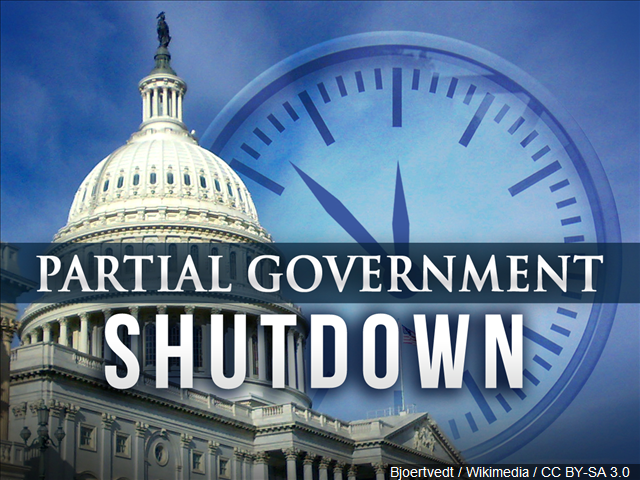 From the National Park Service: During the shutdown of the federal government due to the lapse of appropriations, national parks will remain as accessible as possible while still following all applicable laws and procedures. Park roads, overlooks, and trails on the Blue Ridge Parkway will remain accessible to visitors weather permitting. Emergency and rescue services will be limited.
There will be no NPS-provided visitor services at the Blue Ridge Parkway, including public information, restrooms, trash collection, and facilities and roads maintenance (including plowing if applicable). Some lodging, restaurants, and other services may be available when provided by concessioners or other entities (such as the Southern Highland Craft Guild at the Folk Art Center). Reservations at park hotels for instance, should be confirmed by contacting the concessioner that operates the hotel or visiting their website.
Because of the federal government shutdown, NPS social media and websites are not being monitored or updated and may not reflect current conditions.
Specific details of the operating status of Blue Ridge Parkway facilities during the federal government shutdown are:
Park Roads: Parkway motor road is open, unless otherwise closed due to snow/ice.
Trails: Open if accessible.
Picnic Areas: Price Park Picnic Area will remain open as long as the road is accessible/open. All other picnic areas are closed.
Campgrounds: Closed
Gated Parking Areas: Open as long as road is accessible/open, unless already gated for regular seasonal closure.

Concession facilities: Peaks of Otter Lodge operating on winter schedule, weather permitting.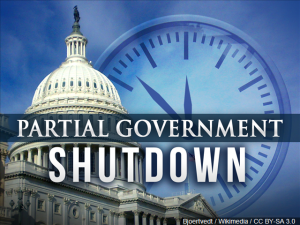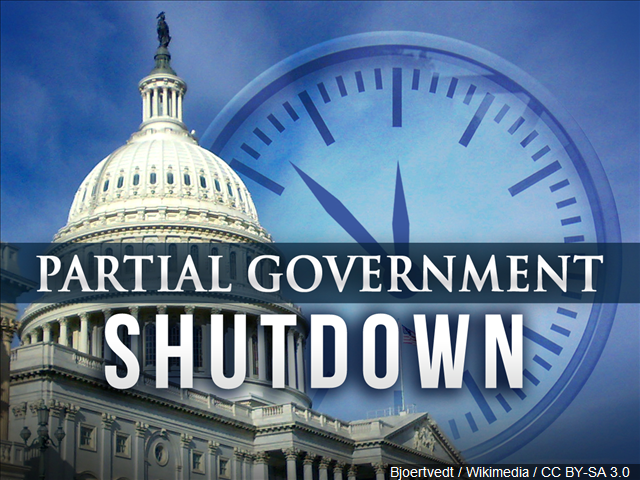 From a Governor Northam's office: Governor Ralph Northam today issued a letter to President Donald Trump urging work with Congressional leaders to end the current partial government shutdown, writing "a shutdown of any kind negatively impacts Virginia's economy and inflicts real harm on federal workers and contractors throughout the Commonwealth."
Virginia is home to 130,000 federal workers, many of whom work for agencies and departments affected by the current shutdown. Governor Northam is pushing the president to "fully consider the impact that a shutdown has on the lives of Virginians."
Click here for full text of the letter.