Evan Jones
Three airlines serving Roanoke-Blacksburg Regional Airport are adding more capacity this month on flights to and from the airport. This was already shaping up as ROA's busiest year since 2000, and this additional capacity should help even more. Airport officials say more capacity should translate into lower airfares. WFIR's Evan Jones has more:
Vinton town leaders say the recent demolition of a former business building is just an early part of the process to bring a new look to one of the main routes into downtown. What was Super Auto Sales building as you turned onto the South Pollard Street from Virginia Avenue is now gone. It is one of five adjacent properties there the town is working to purchase with a long-term goal in mind, as WFIR's Evan Jones reports:
UPDATE: Roanoke Police say a 17-year-old murder suspect has turned himself in. Police say Ozmeik Clements faces a first-degree murder charge for last month's shooting death of another 17-year-old, Savion Scales, at 13th and Campbell Southwest.
NEWS RELEASE: On October 1, 2019 at around 1:30 pm, the 17-year-old suspect [Ozmeik Clements] involved in this incident came to the Roanoke Police Department and turned himself in to police. He was taken into custody without incident. All outstanding warrants were served. This is an ongoing investigation. There is nothing else we can share with the public at this time.
PREVIOUS: Roanoke Police have identified the victim of last week's fatal shooting at 13th and Campbell Southwest. They confirmed what family and friends had already said: he was 17-year-old Savion Scales. Meantime, police are still looking for a suspect in the case. Ozmeik Clements, who is also 17, faces a first-degree murder charge.
PREVIOUS: Roanoke Police have arrested a teenage suspect for a shooting death this week, and they are seeking a second. Police say 18-year-old Cinque Fayette of Roanoke is charged with the murder of a juvenile Wednesday night near 13th and Campbell Southwest. Officers are asking for help finding 17-year-old Ozmeik Clements. He faces a first-degree murder charge.
UPDATE FROM ROANOKE POLICE: Regarding this incident, on September 12th Roanoke Police arrested Cinque Fayette, 18 of Roanoke. Fayette is charged with 2nd degree murder. Roanoke Police are also seeking the community's assistance locating a second individual. Ozmeik Clements, 17 of Roanoke, is wanted on charges of 1st degree murder and use of a firearm in the commission of murder. Clements (pictured attached) is described as a black male, approximately 5 ft tall and weighs 110 lbs. Anyone with information about Clements whereabouts or this incident is asked to call (540)344-8500 and share what you know. You can also text us at 274637; please begin the text with "RoanokePD" to ensure it's properly sent. Both calls and texts can remain anonymous.
PREVIOUS:On September 11, 2019 just before 10:00 pm, Roanoke Police responded to a report of a person shot at the intersection of 13th Street SW and Campbell Avenue SW. Upon arrival, officers located a juvenile male who had been shot. Roanoke Fire-EMS pronounced the male deceased on scene. Roanoke Police are currently on scene investigating. No arrests have been made regarding this incident. Anyone with information about this incident is asked to call (540)344-8500 and share what you know. You can also text us at 274637; please begin the text with "RoanokePD" to ensure it's properly sent. Both calls and texts can remain anonymous.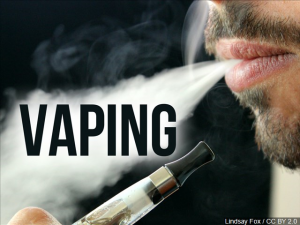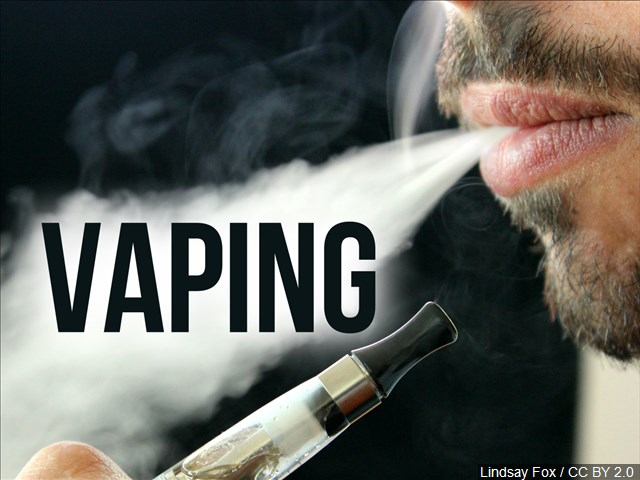 The Virginia Department of Health says it has confirmed that a southwest Virginia resident has died from a severe lung injury associated with vaping. The victim died at a Greensboro, North Carolina medical center; health privacy laws prevent state officials from releasing his or her name. At least 12 other deaths attributed to e-cigarette use have been reported in ten other states.
NEWS RELEASE: Today, the Virginia Department of Health (VDH) confirmed that a Virginia resident has died in the outbreak of severe lung injury associated with e-cigarette use or "vaping." This death was reported by Cone Health in Greensboro, N.C. on September 26, 2019.
"I am deeply saddened to announce the first death of a Virginia resident related to this outbreak. Our thoughts are with the family during this difficult time," said State Health Commissioner M. Norman Oliver, MD, MA. The decedent was an adult from the southwest region. To protect patient confidentiality, VDH will not release additional details.
As of September 30, 2019, there have been 31 lung injury cases, including the death, in Virginia. Nationally, the Centers for Disease Control and Prevention (CDC) reports 805 cases from 46 states and one U.S. territory, as of September 24, 2019. Twelve other deaths have been confirmed in 10 states.
The cause of this outbreak is unknown. VDH recommends that people who are concerned about lung injuries associated with e-cigarette use or vaping refrain from using e-cigarette products. Regardless of the ongoing investigation, people who use e-cigarette products should not buy these products off the street and should not modify e-cigarette products or add any substances that are not intended by the manufacturer.
E-cigarette products should never be used by youth, young adults, pregnant women, or adults who do not currently use tobacco products. In addition to other potentially harmful chemicals, most e-cigarettes contain nicotine. Nicotine is highly addictive and can harm brain development. People who do use e-cigarette products should monitor themselves for symptoms (e.g., cough, shortness of breath, chest pain, nausea, vomiting, abdominal pain, fever) and promptly seek medical attention or call a poison control center at 1-800-222-1222 if symptoms develop.
9th District Republican Congressman Morgan Griffith says President Trump "could have used better language" in his telephone call with Ukraine's president that prompted his Democratic colleagues to renew calls for impeachment. Speaking in some of the most animated manners we have seen from Griffith, he said the president did nothing improper in asking Ukraine to look into possible alleged improprieties involving former Vice-President Joe Biden.
Democratic Party leaders in Congress say Trump asked a foreign government to create something negative about a potential presidential opponent in 2020, and among other things, that violates his Constitutional oath.
Griffith appeared live on the Roanoke Valley's Morning News. Here is the full conversation: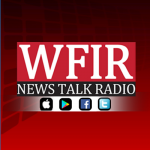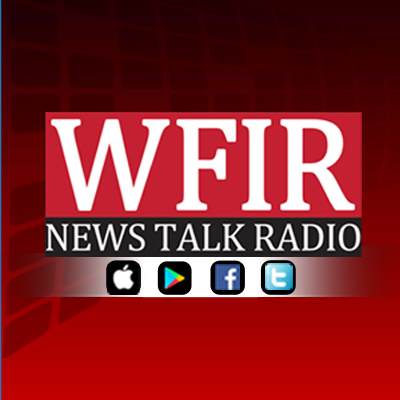 A Christiansburg man faces DUI charges for an accident in Giles County that killed his passenger. State Police say 61-year-old Glen Lovell was driving a Corvette on Eggleston Road Friday evening when it ran off the road, down an embankment and overturned. His passenger is identified as 47-year-old Tony Lovell of Clinton Arkansas; State Police say he was not wearing a seat belt and died later that night under hospital treatment.
NEWS RELEASE: Virginia State Police Trooper B.D. Williams is investigating a single-vehicle crash in Giles County. The crash occurred Sept. 27, 2019 at 6:10 p.m. on Eggleston Road, less than a mile east of Route 622/Up the Hollow Road.
A 1995 Chevrolet Corvette was traveling west on Eggleston Road when it ran off the right side of the road, over-corrected and ran off the left side of the road. The Corvette continued down an embankment and overturned.
The driver, Glen E. Lovell, 61, of Christiansburg, Va., Lovell was wearing a seat belt. He was transported to a nearby hospital for treatment of serious injuries.
The passenger, Tony L. Lovell, 47, of Clinton, Ark., was transported to Carilion Giles Community Hospital where he succumbed to his injuries later that night. Lovell was not wearing a seat belt.
The driver was arrested for DUI.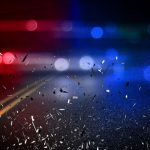 State Police say a man walking to work at 4:30 this morning reports he was struck by a gold-colored hit-run vehicle in Botetourt County. 30-year-old Richard Burnett, tells troopers he remained alongside Sanderson Road, which is near Cloverdale, for about an hour until a passerby spotted him and called 911. Burnett's injuries are not considered life-threatening.
NEWS RELEASE: At approximately 5:27 a.m. State Police received call that there had been a Hit and Run involving a pedestrian on Sanderson Dr. in Botetourt County.
According to Richard S. Burnett, 30, of Roanoke, VA, he was walking south on Sanderson to work, when he was struck by a gold passenger vehicle at approximately 4:30 a.m.  Mr. Burnett remained on the roadside for approximately an hour until a passer-by stopped to assist him and called 911.
The gold passenger car was traveling north on Sanderson Drive when the vehicle ran off the right side of the roadway and struck the victim.  Mr. Burnett was wearing a traffic vest to be visible to traffic while walking.
Mr. Burnett was transported to Roanoke Memorial Hospital by a family member with non-life threatening injuries.
The crash remains under investigation.
Anyone with information about the incident is asked to call the Virginia State Police at 800-542-5959.
There is a big reason that when you see a service dog out in public, they wear vests that say in large letters "do not pet". Roanoke-based St. Francis Service Dogs says petting a dog as it helps a person with disabilities serves as a distraction to its primary mission — and becomes a reward for turning its attention away from that mission. WFIR's Evan Jones has more:
Roanoke-based Saint Francis Service Dogs trains dogs to serve as life partners to people with disabilities — and to help them live more independent lives. What you may not realize is how much time and work it takes to make that happen. Executive Director Cabell Youell — and special guest, service dog Kia — joined us live Friday on the Roanoke Valley's Morning News. Here is the full conversation:
The yak that escaped his trailer on the way to a slaughterhouse 11 days ago was struck and killed today by a vehicle going along US 29 in Nelson County. "Meteor" was returned to Appalachian Yaks in Buckingham County and buried there. Searchers tried for a week and half to safely corral Meteor, who had already been promised a reprieve from the slaughterhouse.
APPALACHIAN YAKS FACEBOOK POST:  This morning we received a call that Meteor had been hit by an unidentified motorist and was severely injured. By the time we could reach the scene, he had succumbed to his injuries. Our greatest fears all along have revolved around his proximity to a major highway. We have spent untold hours searching the fields, forests, and mountains around the county, assisted by local authorities, veterinarians, and other community members, who gave their time and energy to try and help us bring Meteor home safely. Meteor has been brought home to our farm, and laid to rest in a private location. His spirit is now free and has taken flight.
Meteor's story has brought a lot of attention to our farm and our family. We did not seek out this attention, which has been both positive and negative. To those who have taken the time to hear our story and engage us in constructive dialog, even where our opinions differ, we thank you. Being able to disagree, but do so civilly and without rancor, allows us to be our best selves, and in this time of pain and tragedy, it lifts our spirits.
At this time, we ask for privacy and understanding. It's hard to say our lives will just go back to normal, but we must make the effort, especially for our children.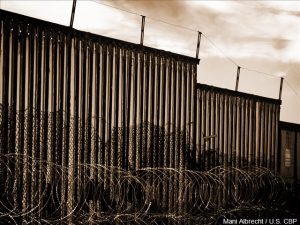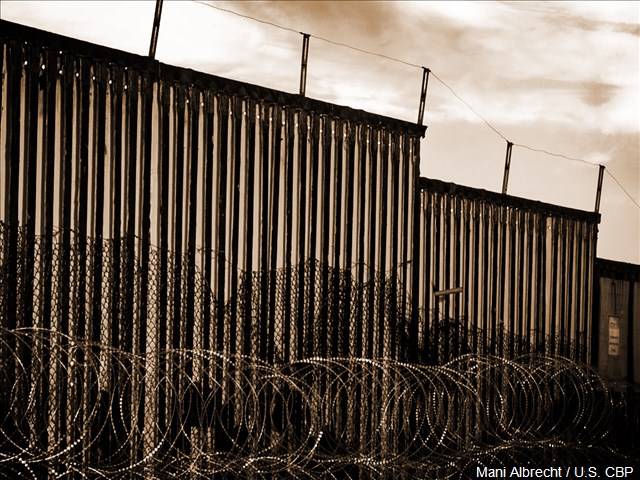 Republican Congressman Morgan Griffith says his Democratic party colleagues are intent upon undermining President Trump's efforts to secure the southern border and reduce illegal immigration. It comes after the House approved legislation today that would terminate the national border emergency the president declared in February. As happened in March, a presidential veto is expected.
GRIFFITH STATEMENT: "The Trump Administration is using its lawful powers to try to secure our borders and reduce illegal immigration, but Speaker Pelosi and House Democrats are intent on undermining his efforts. Instead of working with Republicans on legislation to help American families, they chose to use the House's time to vote yet again on a resolution ending the national emergency President Trump declared in response to the crisis on the southern border. This resolution is wrong."