Evan Jones
From Vinton Police: – On the morning of 5/10/2019 at 0551 hrs., the Vinton Police responded to a report of suspicious activity in the area of McDonald's Restaurant at 809 Hardy Rd.  A male and female were reportedly "pushing a shopping cart" and "pulling on car door handles."  The male and female were located and stolen items were found to be in their possession.  Other suspected stolen items were found hidden in close proximity to the suspects.  It appears all of the stolen property was taken from parked automobiles in the area.  The recovered items range from power tools to knives and other household items.  Further investigation led officers to a residence in the Town of Vinton where four more persons were arrested on various charges.  An arrest summary follows:
Brandon Lee Vicars (Roanoke VA, age 30) has been charged with misdemeanor larceny and felony possession of a controlled substance.
April Michelle Perdue (Vinton VA, age 32) has been charged with felony larceny and felony possession of a controlled substance.
Tara Shantel Robertson (Vinton VA, age 46) was arrested on a Capias from Bedford County.
Candi Marie Bryant (Roanoke VA, age 26) was arrested on a Capias from Carroll County.
Christina Jane Barnette (Lynchburg VA, age 22) has been charged with felony possession of a controlled substance.
David Patrick Holt (Vinton VA, age 45) has been charged with felony possession of a controlled substance and possession of a controlled substance with intent to distribute.
The Vinton Police Department encourages citizens to contact the department if they believe items may have been stolen from their vehicle during the overnight hours of May 10, 2019.  Once properly identified, officers will make arrangements to return the property.
The investigation remains active, and no further information can be released at this time.
UPDATE: State Police say a man who was shot yesterday in a confrontation with officers has died. He is identified as 31-year-old William Clark of Pulaski. Troopers say Clark was involved in two overnight pursuits, firing at officers, and ramming police vehicles before he was shot in Wytheville. State Police say he died early today at Roanoke Memorial Hospital.
PREVIOUS: State Police say officers shot and critically wounded a man wanted for stealing a pickup truck, leading officers on two separate overnight chases, ramming police vehicles and firing at pursuing officers. The events started in Pulaski county and ended about two hours later in Wytheville. The suspect's name has not yet been released. No law enforcement personnel were seriously hurt.
News release: The Virginia State Police is investigating a continuous incident this morning that resulted in two separate – but related – pursuits and shots being fired early Thursday morning (May 9). The incident began around 1:40 a.m. Thursday when a Virginia State Police trooper was traveling south on Interstate 81 near the 98 mile marker In Pulaski County and located a 2008 Dodge pickup truck that had been reported stolen out of Pulaski County. The trooper pulled in behind the vehicle and activated his emergency lights to initiate a traffic stop.
The stolen pickup refused to stop and the pickup sped away from the trooper. A pursuit was initiated, during which time the driver of the stolen pickup fired several shots at the state trooper's vehicle. Fortunately, the trooper was not injured.
The pursuit continued south on I-81 and into the town of Wytheville, where the pursuit was terminated once the trooper lost sight of the stolen Dodge pickup.
State police and the Wythe County Sheriff's Office searched the area for the pursuit/stolen vehicle. At approximately 2:09 a.m., the abandoned Dodge pickup truck was located on Barrett Mill Road. State police K9 teams and aviation were called in to assist with searching for the stolen vehicle's driver.
========================
At approximately 3:45 a.m., Town of Wytheville Police stopped a suspicious vehicle on West Railroad Avenue. It was determined that the female driver of this vehicle is acquainted with the pursuit suspect and was driving around looking for him, too. During the course of that conversation, a pursuit of a Ford F-350 pickup truck was initiated. The Ford pickup truck continued into the town limits, drove over an embankment and was headed to where the female and town police were stopped. During the course of this pursuit, the stolen pickup truck rammed a Wythe County Sheriff's Deputy and then intentionally hit head-on a Virginia State Police Trooper. The crash took place on West Railroad Avenue in Wytheville. Shots were fired at this scene by a Wythe County Sheriff's Deputy and a Virginia State Police Trooper.
The suspect driver of the pickup, an adult male, has transported to Roanoke Memorial Hospital for treatment of life-threatening injuries sustained in the shooting. A firearm was recovered from inside the black Ford F-350, which was stolen in Wythe County.
Both the Wythe County Sheriff's Deputy and Virginia State Police Trooper who were struck were transported to Wythe Community Hospital for treatment of minor injuries sustained in the crash.
The incident and officer-involved shooting remain under investigation by the Virginia State Police Bureau of Criminal Investigation's Wytheville Field Office.
In accordance with State Police policy, the trooper involved in the shooting has been placed on administrative leave pending conclusion of the investigation. Charges are pending.
Just in time for the summer travel season, it looks like gas prices have reached their peak and are likely to decline through June. It comes after the biggest year-to-date increases since 2011 as prices have climbed about 67 cents a gallon on average so far this year. WFIR's Evan Jones looks ahead: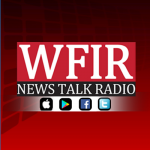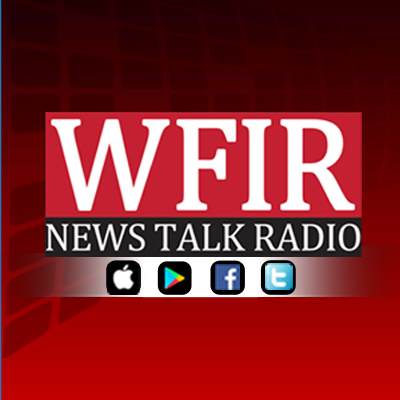 A Martinsville doctor faces anywhere from 20 years to life after a federal jury convicted him of distributing more than 500,000 controlled substances to patients who often traveled hundreds of miles to see him. Prosecutors say Joel Smithers perpetuated opioid addiction "on a massive scale".
From the U.S. Attorney's Office: Abingdon, VIRGINIA – Joel Smithers, a Martinsville-based doctor, was found guilty today of 861 federal drug charges at the conclusion of a nine-day jury trial in U.S. District Court in Abingdon, United States Attorney Thomas T. Cullen announced.
The jury convicted Smithers, 36, after seven hours of deliberation, on one count of maintaining a place for the purpose of illegally distributing controlled substances, one count of possession with the intent to distribute controlled substances, and 859 counts of illegally prescribing Schedule II controlled substances.  The jury also found that the oxycodone and oxymorphone Smithers prescribed to a woman from West Virginia caused her death.
"This defendant not only violated his Hippocratic Oath to his patients, but he perpetuated, on a massive scale, the vicious cycle of addiction, despair, and destruction," U.S. Attorney Cullen stated today.  "We have no higher priority than investigating drug-dealing physicians and other corrupt health-care practitioners and putting them in federal prison."
Evidence presented at trial showed Smithers opened an office in Martinsville in August 2015, and prescribed controlled substances to every patient in his practice, resulting in over 500,000 Schedule II controlled substances being distributed.  The drugs involved included oxymorphone, oxycodone, hydromorphone, and fentanyl.  A majority of those receiving prescriptions from Smithers traveled hundreds of miles, one-way, to receive the drugs. Smithers did not accept insurance and took in over $700,000 in cash and credit card payments prior to a search warrant being executed at his office on March 7, 2017.
United States District Court Judge James P. Jones ordered Smithers taken into custody pending sentencing.  Sentencing is scheduled for August 16 at 10:00 a.m. in Abingdon.  Smithers faces a mandatory minimum sentence of imprisonment for a term of twenty years and a maximum sentence of life imprisonment.  He also faces a maximum fine of more than $200 million dollars.
The case was investigated by the Roanoke offices of the Drug Enforcement Administration's Tactical Diversion Squad and the Health and Human Services – Office of Inspector General.  Task force officers with the police departments of Bristol, Martinsville, Buena Vista, Roanoke, and Roanoke County; the Sheriff's Offices of Henry County and Pittsylvania County; and the Virginia State Police assisted in the investigation. Assistant United States Attorneys Cagle Juhan, Randy Ramseyer and Zachary T. Lee prosecuted the case for the United States
It looks like supporters of extending passenger rail service from Ronaoke to the New River Valley must be willing to be patient. The state has money set aside for a study — but to this point, nothing more. The state's latest six-year rail spending plan as drafted contains no additional money that would be needed to make extension of that service possible. WFIR's Evan Jones has more:
State Police will honor fallen Trooper Lucas Dowell tomorrow during their annual service remembering colleagues who have died in performance of their duties. Dowell was fatally shot in Farmville three months ago as a tactical team executed a home search warrant. His portrait will go up alongside those of 65 other Virginia state troopers who have died in the line of duty.
From Virginia State Police: In advance of National Police Week, the men and women of the Virginia State Police and their families will gather together Thursday, May 9, 2019, to honor those public safety professionals who have given the ultimate sacrifice in their service to the Commonwealth of Virginia. During the 2019 Virginia State Police Officers' Memorial Service, special recognition will be given to Trooper Lucas B. Dowell, 28, who lost his life Feb. 4, 2019 in Cumberland County. Virginia Senator Charles W. Carrico Sr., 40th District, will provide the ceremony's keynote address.
A poignant part of the service will be the unveiling and dedication of Trooper Dowell's portrait before his family and fellow troopers. Following the ceremony, Trooper Dowell's portrait will be hung in the Colonel C.W. Woodson Jr. Memorial Gallery located within the Virginia State Police Academy. The gallery already holds the portraits of the state police's other 65 courageous men and women who died in the line-of-duty while serving the citizens of the Commonwealth.
On Feb. 4, 2019, Trooper Dowell was assisting the Piedmont Regional Drug and Gang Task Force in his capacity as a member of the Virginia State Police Appomattox Division Tactical Team. The Tactical Team was executing a search warrant at a residence in the 1500 block of Cumberland Road/Route 45, just north of the town limits of Farmville. The Tactical Team had made entry into the residence when an adult male inside the residence began firing at the Tactical Team and subsequently shot Trooper Dowell. The Tactical Team members returned fire, fatally wounding the male suspect. Trooper Dowell was transported to Southside Community Hospital in Farmville, where he succumbed to his injuries.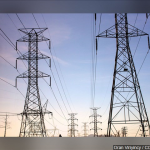 Appalachian Power says fossil fuels will continue to anchor its power production in the next 15 years, but renewable sources ranging from solar to big batteries will play growing roles over that time. Apco no longer has any coal-fired plants in Virginia, but the utility will continue to rely on coal and natural gas power stations to serve as main power sources. WFIR's Evan Jones has more:
The Roanoke City Sheriff's Office says a city jail inmate died today under hospital treatment, five days after he was found hanging in his cell. Officials say Jeffery Lee had been brought to the jail in late April on charges that include burglary, home robbery and grand larceny. Further circumstances regarding the hanging have not been released.
From the Roanoke City Sheriff's Office:  The Roanoke City Police Department and The Roanoke City Sheriff's Office are conducting a joint investigation into an incident. On Thursday, May 2, 2019, at approximately 5:12 PM, while collecting dinner trays, other inmates alerted deputies that Inmate Jeffery Wayne Lee was hanging in his cell. Additional deputies and medical staff immediately responded to the location, began performing Cardio Pulmonary Resuscitation, and utilized an Automated External Defibrillator until EMS personnel arrived. Roanoke Fire EMS personnel transported Inmate Lee to Carilion Roanoke Memorial. Inmate Lee was pronounced dead five days later. Jeffery Wayne Lee was processed into the Roanoke City Jail on April 27, 2019 for Statutory Burglary, Robbery of a residence, Grand Larceny and Failure to appear out of Roanoke City.
The latest proposed state transportation spending plan shows millions of dollars are allocated to prepare for additional passenger rail service connecting Lynchburg with the northeast corridor. But how soon that might come, and whether it will extend as far as Roanoke, are not yet determined. WFIR's Evan Jones has more: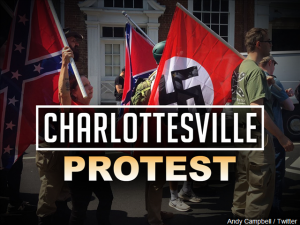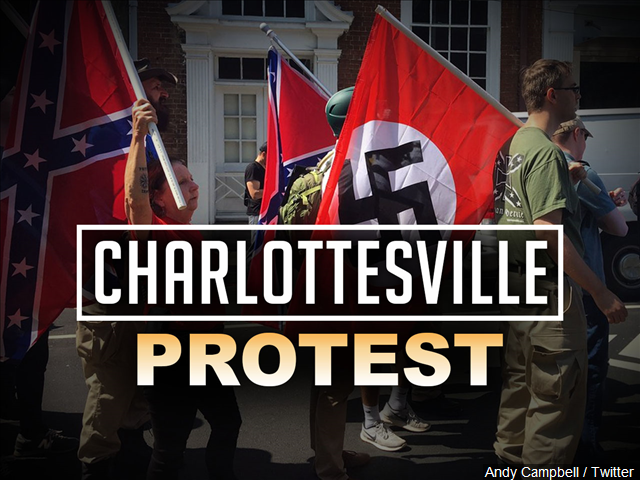 The last two California men charged in connection with the "Unite the Right" rally two summers ago in Charlottesville have pleaded guilty to a federal charge of conspiracy to riot. Prosecutors say Benjamin Daley and Michael Miselis were members of a white supremacist organization who came to Charlottesville with the intent to incite and commit acts of violence.
From the US Attorney for the Western District of Virginia: Benjamin Drake Daley and Michael Paul Miselis, members of the white-supremacist organization known as the Rise Above Movement (RAM), pleaded guilty today in U.S. District Court in Charlottesville to one count of conspiracy to riot in connection with the August 2017 "Unite the Right" rally in Charlottesville and other alleged political rallies in California.  Daley, one of the founders of RAM, was chiefly responsible for organizing the group's presence at the Unite the Right rally. The announcement was made by United States Attorney Thomas T. Cullen, Special Agent in Charge David W. Archey of the FBI's Richmond Division, and Colonel Gary T. Settle of the Virginia State Police.
"These avowed white supremacists traveled to Charlottesville to incite and commit acts of violence, not to engage in peaceful First Amendment expression," U.S. Attorney Cullen stated today.  "Although the First Amendment protects an organization's right to express abhorrent political views, it does not authorize senseless violence in furtherance of a political agenda."
"As RAM members, Daley and Miselis trained to engage in violent confrontations and attended the Unite the Right Rally with the expectation of provoking physical conflict with counter-protestors that would lead to riots," Special Agent Archey said today.  "The FBI will continue to work with the Virginia State Police and the United States Attorney's Office (WDVA) to investigate and prosecute these violations.  We are grateful to the Charlottesville community and the Commonwealth of Virginia for their cooperation during these investigations."
"Pursuing and bringing these violent individuals to justice have been of priority for the Virginia State Police Bureau of Criminal Investigation since that fateful day in August 2017 in the city of Charlottesville," said Colonel Settle, Virginia State Police Superintendent. "Those from the Virginia State Police, FBI and U.S. Attorney's Office assigned to this case are to be commended. Because of their dedicated, investigative efforts, no other communities, from Virginia to California, are at risk of being terrorized by the hate and violence spawned by this now-defunct, white-supremacist organization."
According to plea documents filed during today's hearing, Daley, 26, of Redondo Beach, Calif., and Miselis, 30, of Lawndale, Calif., were members of RAM, a now-defunct, California-based, combat-ready, militant group that represented itself as part of the new nationalist and white supremacy movement. They are the final two RAM members to plead guilty to federal riot act charges.  Cole White and Thomas Gillen each previously pleaded guilty to conspiracy to riot.
From March 2017 to August 2017, RAM and its members, including Daley and Miselis, traveled to multiple political rallies and organized demonstrations in Virginia and California where they prepared to, and engaged in, acts of violence.  RAM regularly held hand-to-hand and other combat training for members and associates to prepare to engage in violent confrontations with protestors and other individuals at purported political rallies.  They attended these rallies with the intention of provoking physical conflict with counter-protestors, which they believed would justify their use of force against the counter-protestors and shield them from prosecution for their acts of violence.  Daley and Miselis attended several such training events and rallies.
On March 25, 2017, Daley and Miselis attended a political rally in Huntington Beach, Calif., with several RAM members.  At that event, several RAM members pursued and assaulted groups of protestors and other individuals.  Following the rally, photographs depicting RAM members assaulting protestors and other individuals were covered on local news stations and on the "front page" of various Neo-Nazi and white-supremacist websites.  RAM members celebrated this coverage and used the internet to post statements, photographs, and videos of the assaults committed by RAM members at this rally in order to recruit members to engage in violent confrontations at future events.
On April 15, 2017, Daley, Miselis and other RAM members attended a rally in Berkeley, Calif., Daley, Miselis and other RAM members were dressed in gray clothing, goggles, and black scarfs or masks to cover the lower half of their faces. Throughout the day, there were violent clashes between some rally attendees and individuals protesting the rally.  At one point, RAM members, including Daley and Miselis, crossed a barrier separating the attendees and the protestors, and assaulted protestors and other individuals.
In August 2017, Daley and Miselis, along with defendants Gillen and White, planned to travel to Charlottesville to attend the Unite the Right Rally.  Daley and Miselis expected the event would become a riot and that their experience in riots at Huntington Beach and Berkeley would be valuable.
On August 11, 2017, the evening prior to the scheduled Unite the Right Rally, Daley, Miselis and other members of RAM, joined hundreds of individuals in a torch-lit march on the grounds of the University of Virginia in Charlottesville.  Throughout the march, participants chanted, "Blood and Soil!" and "Jews will not replace us!"  The march culminated near a statue of Thomas Jefferson where a small group of students gathered to protest white supremacy.  Violence erupted among the crowd, with some punching, kicking, spraying chemical irritants and swinging torches.  During and in furtherance of this riot, RAM members, struck multiple individuals with torches. As part of their plea, the defendants admitted these actions were not in self-defense.
On the morning of August 12, 2017, Daley, Miselis and other members of RAM, with hands wrapped in white athletic tape, were part of a large group of over 40 individuals seeking entry into Emancipation Park by way of Second Street when they were told by law enforcement to enter at a different location.  The group, including Daley, Miselis and other RAM members, turned, lined up, and began to make their way through a group of over 20 individuals who had come to the rally to protest against discrimination.  As they made their way through the group of protestors, the RAM members collectively pushed, punched, kicked, chocked, head-butted, and otherwise assaulted several individuals, resulting in a riot.  As part of their pleas, the defendants admitted these actions were not in self-defense.
The investigation of the case was conducted by the Federal Bureau of Investigation and the Virginia State Police.  United States Attorney Thomas T. Cullen, Assistant United States Attorney Christopher Kavanaugh, and Assistant United States Attorney Justin Lugar are prosecuting the case for the United States.