Evan Jones
NEWS RELEASE: On August 7, 2019, at 1:56 pm Botetourt County Deputies were dispatch to Park Drive in the Blue Ridge area of Botetourt County. Deputies were responding to the location where a homeowner had returned home with his son and located a vehicle in his driveway that he was not familiar. He then located a subject inside of his garage where the homeowner and subject got into an altercation. The suspect got into the vehicle and as he was fleeing, swerved his vehicle striking the homeowner. At that time, the homeowner discharged a firearm at the vehicle's tire. The suspect vehicle drove through an open field and fence and onto the Blue Ridge Parkway. Some of the Botetourt County Deputies diverted to the Blue Ridge Parkway. At 2:12pm, a Botetourt County Deputy located the vehicle described by the homeowner parked with a flat tire near mile marker 101 on the Blue Ridge Parkway. Deputies and Parkway officers responded to the location.  After clearing and securing the vehicle, the suspect was spotted in a wooded area near the vehicle and he was placed in custody without incident at 2:17pm.
The suspect is Ray Milton Sykes Jr. age 32 from Bassett VA. He is currently being held without bond at the Botetourt/ Craig County Regional Jail on charges of Breaking & Entering, Attempted Malicious Wounding, Hit and Run' and Property Damage.
An essay on Alzheimer's awareness has landed a Salem teenager a third-place award from 3,000 entries submitted nationwide. It also earns her a college scholarship as she prepares for a career in gerontology. Corynne Emmerson has spent considerable time with Alzheimer's and other dementia-related patients at an area senior living center. More from WFIR's Evan Jones.
08-08 Alzheimers Essay Wrap1-WEB
NEWS RELEASE: The Alzheimer's Foundation of America (AFA) named Corynne Emmerson, of Salem, Virginia, the third place winner of its national 2019 Teens for Alzheimer's Awareness Scholarship Essay Contest.  Corynne, who earned a $1,500 college scholarship for her essay about her volunteer work at an assisted living facility, was chosen from nearly 3,000 entries across the country.
"Corynne's moving essay about her experiences as a volunteer at an assisted living facility, and forming relationships with the residents, will help raise Alzheimer's awareness and provide and provide strength and support to millions of families who are dealing with the same challenges," said Charles J. Fuschillo, Jr., AFA's president and CEO.  "We congratulate Corynne on being a winner in this competition, thank her for sharing her story, and appreciate her efforts in making a difference for individuals affected by Alzheimer's disease."
Corynne's essay focused on her volunteer work at an assisted living facility.  She found that working with individuals living with dementia-related illnesses gave her an added purpose in life. "There is so much love coming from these people and sitting and talking to them always puts me in a good mood," she wrote.  The experiences and relationships she developed proved so meaningful to her, Corynne worked with her high school's Pathway Project to connect other students and residents together as "pen pals."
Volunteering has inspired Corynne to work in the geriatrics field, and she will be pursuing her college degree at Virginia Tech in the fall.
AFA's annual Teens for Alzheimer's Awareness Scholarship Essay Contest asks teens to describe how Alzheimer's disease impacted their life, what they've learned in the face of coping with Alzheimer's disease and how they plan to help others who are affected by the disease. This year, AFA awarded $34,500 in college scholarships to 36 students from across the country.  AFA has awarded more than $250,000 in college scholarships since the essay competition began in 2008.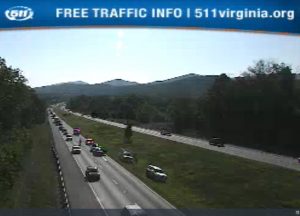 Expect slow going right now on northbound Interstate 81 between the Hollins and Cloverdale exits, the result of a multi-vehicle accident at milemarker 147. The northbound left lane is blocked, and traffic in that direction is now slowed about three miles back to I-581.
From VDOT: On I-81 at mile marker 147 in the County of Roanoke, motorists can expect delays due to a vehicle accident. The North left shoulder and left lane are closed.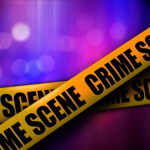 Roanoke Police say three people are under arrest after shots were fired from a northwest home into an occupied car in front. It happened around 2:00 am on the 28oo block of Clifton Street. There are no injuries reported. Charges include firearms and drug counts.
NEWS RELEASE: On August 7, 2019 just after 2:00 am, a Roanoke Police officer was in the area of Massachusetts Avenue NW when several shots were heard in the immediate area. The officer radioed for other units to respond, then began heading towards where he believed the shots originated. Officers located several people outside a residence in the 2800 block of Clifton Street NW. Preliminary investigation shows two individuals from the home on Clifton fired shots into an occupied car that was on the street in front of the home. No injuries have been reported at this time.
Roanoke Police arrested three individuals regarding this incident: Deandra Simon, 31 of Roanoke, was charged with Discharging Firearm in City Limits, Shooting into an Occupied Vehicle and Possession with Intent to Distribute Marijuana. Eric Simon, 31 of Roanoke, was charged with Possession of a Concealed Firearm, Discharging Firearm in City Limits, Shooting into an Occupied Vehicle and Possession with Intent to Distribute Marijuana. Joshua Carson, 27 of Roanoke, was charged with Possession of a Concealed Weapon.
This is an ongoing investigation. Anyone with information about this incident is asked to call (540)344-8500 and share what you know. You can also text us at 274637; please begin the text with "RoanokePD" to ensure it's properly sent. Both calls and texts can remain anonymous.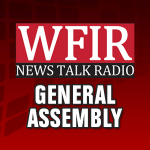 Democrats in Virginia are pointing to the mass shootings in El Paso and Dayton as reasons to pass new gun laws in the state. Virginia Tech Professor Bob Denton says this comes just as a few swing districts could determine which party controls the General Assembly next year — and he says those districts generally have growing numbers of voters who identify as Democrats. WFIR's Evan Jones has more:
T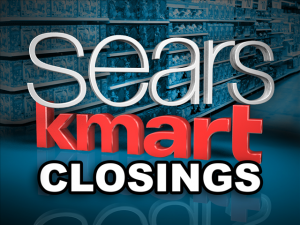 he Valley View Mall Sears store will close in late October. Its parent company made the announcement today, listing it among more than two dozen Sears and Kmart stores closing nationwide. Liquidation sales will begin one week from Thursday. The Sears Auto Center at Valley View will close even sooner — late this month. This is the latest in a series of store closings; the company cites a weak retail environment and other challenges.
Click here for the full news release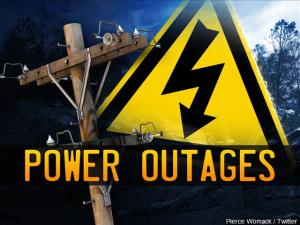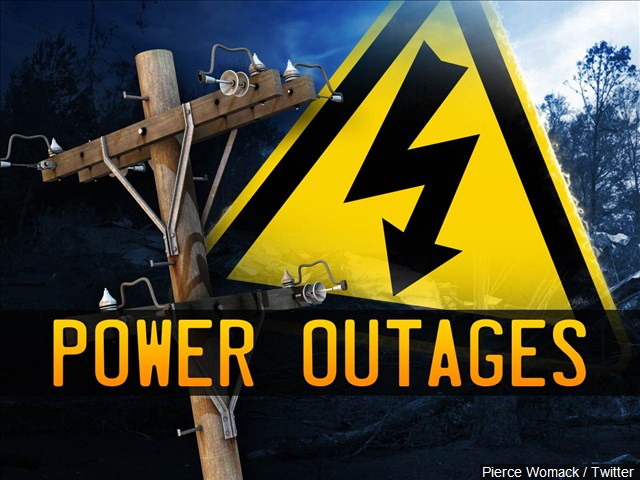 UPDATE: Apco's outage map shows the major disruptions have been repaired. A few scattered outages remain in that area.
PREVIOUS: Appalachian Power reports more than 2,500 homes, businesses and other customers are in the dark at the hour in and around parts of Salem. There are three different outages showing on their map; all are shown to have started around 11:20 am, all said to be equipment-related, and Apco estimates service at all three to be restored around 4:30 pm.
A popular fishing spot just below the Leesville Dam is now closed over safety concerns surrounding its structural soundness. Officials say waters have undercut the Tailrace Fishing Access, so it is now closed until further notice. The river launch area just downstream of the catwalk will remain open, as will the parking lot and restrooms there.
NEWS RELEASE: The Department of Game and Inland Fisheries (DGIF) and Appalachian Power have closed the Leesville Dam Tailrace Fishing Access along the Staunton River in Campbell County. The Leesville Fishing Area is located on the north side of the river below the dam and provided access for bank fishing only within the tailwater of the Dam. Leesville Dam is the lower dam of the two-reservoir Smith Mountain pumped storage hydroelectric project operated by Appalachian Power in southwestern Virginia.
Due to age and water undercutting the platforms, structural damage has occurred resulting in a public safety concern. It was originally closed but partially reopened in July.
However, after further assessment, it has been determined it is no longer safe for public access. The Leesville tailrace fishing area is very popular with anglers and provides much-needed bank access to the Staunton River. Anglers routinely catch Walleye, Saugeye and Striped Bass during the spring spawning runs and some remain in the pool year-round. Smallmouth Bass, Roanoke/Rock Bass, Bluegill, Redear Sunfish, Redbreast Sunfish, Flathead Catfish, and Channel Catfish are also routinely caught at this site.
Anglers will still be able to launch canoes and kayaks from the launch area located downstream of the catwalk. The parking lot and restrooms will also remain open.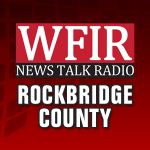 Descendants of Rockbridge County's first settler are gathering this weekend in the Lexington area to mark a moment that marks not just family history but that of the county as well. John McDowell moved there in 1742, part of the great migration southward through the Shenandoah Valley and eventually to Cumberland Gap. Life was anything but easy then for the settlers — including John McDowell, who did not live long after coming to Virginia. More from WFIR's Evan Jones: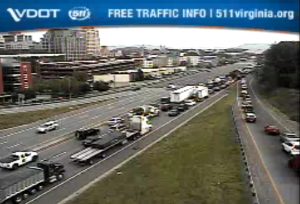 UPDATE: VDOT reports the accident has been cleared and all lanes are open again.
PREVIOUS: There are some major northbound backups this morning on Interstate 581 in downtown Roanoke. VDOT reports an accident near the Berglund Center has two northbound lanes blocked. A VDOT traffic cam shows the backups extended up to and beyond Elm Avenue.
From VDOT: On I-581 at mile marker 0.8 in the City of Roanoke, motorists can expect delays due to a multi-vehicle accident. The North left shoulder, left lane, and center lane are closed.