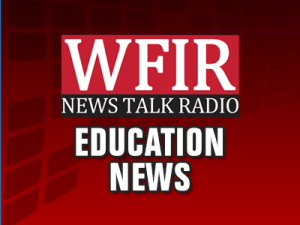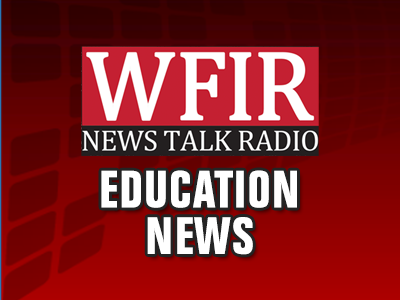 State education officials say the latest student assessments show a "significant and persistent learning loss" in reading and math for students in grades three through eight. The loss is especially acute for minorities and special needs students. Officials attribute it mainly to time away from classrooms during the pandemic. Governor Youngkin says his administration will embark on an all-out effort to address the learning deficit. WFIR's Evan Jones:
NEWS RELEASE: Governor Glenn Youngkin today announced ALL IN VA, a comprehensive plan to support Virginia's students facing the continued detrimental impacts of COVID-19 learning loss, declining academic performance and absenteeism. Virginia's Standard of Learning scores demonstrate that student achievement remains well below pre-pandemic levels. The Youngkin administration is taking further, aggressive action to ensure all Virginia students get the academic support they need to recover learning loss, boost their attendance and academic performance.
"The shuttering of our schools led to lasting learning loss for our children. Especially in grade 3 through 8, we must redouble our efforts," said Governor Glenn Youngkin. "ALL IN VA focuses on the foundational elements of education, attendance, literacy and learning, and provides a playbook to school divisions to meet the needs of our students. The ALL IN VA plan fosters collaboration and partnership between school divisions, our Department of Education, community leaders and most importantly, students and their parents. I challenge all of us to work together with urgency to create a brighter future and deliver the education our students in the Commonwealth were robbed of for far too long."
"The ALL IN VA plan is built on proven best practices in learning loss recovery, literacy education, and school attendance. We know what works, and Virginia's students will benefit with high-intensity tutoring built into students' day by school divisions investing this money in proven models that get results. Our students deserve nothing less," said Secretary of Education Aimee Rogstad Guidera.
"Grade 3 through 8 Virginia students are still struggling to recover the learning loss from the pandemic and are not performing as well as their pre-pandemic peers," said Superintendent of Public Instruction Lisa Coons. "The 2022-2023 SOL data demonstrates just how important school attendance is for students' academic success. VDOE recommends school divisions allocate this $418 million in learning loss resources to proven programs that will achieve the greatest student impact–approximately 70% for high-dose tutoring, 20% for Virginia Literacy Act implementation, and 10% for chronic absenteeism response."
The ALL IN VA plan is a three-pronged approach to accelerate the learning loss recovery by addressing:
Attendance
Literacy
Learning
Click here to read Governor Youngkin's ALL IN VA plan.
Click here to read Virginia's 2022-2023 Standard of Learning scores.
Click here to view the ALL IN VA 2023 Annual Standards of Learning Assessment Rates Presentation.
Watch the ALL IN VA announcement here.