News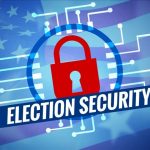 Congress is back in session, and Senator Mark Warner says it is time for the Senate to pass legislation that backers say will tighten election security — and enhance voter confidence in our election system. Opponents says it's partisan and not needed. In his role as top Democrat on the Senate Intelligence Committee, Warner says the U.S. needs to do all it can to make sure foreign governments cannot hack into American voting booths. More from WFIR's Evan Jones.
09-11 Warner-Elections Wrap1-WEB
Some people want to see "game changers" like what's happened in Roanoke City with downtown housing or the Virginia Tech-Carilion campus – but Roanoke County is making the case that it is paving the way for major economic development-even issuing an in-house report on "wins" the last 5 years. More from WFIR's Gene Marrano: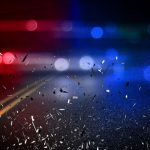 UPDATE FROM ROANOKE COUNTY POLICE: On Tuesday September 10, 2019, a Volvo sedan was traveling southbound on Brambleton Ave. in Roanoke County when it rear ended a Toyota driven by 48-year-old Thomas Orr II.  Mr. Orr's vehicle then left the right side of the roadway where it struck a utility pole.  Mr. Orr was pronounced dead at the scene.  The sedan continued southbound on Brambleton Ave. where it struck a Cadillac and pushed the Cadillac into a pickup truck.  The driver of the Cadillac was transported to the hospital and has been released.  The driver of the pickup truck was not injured.  The driver of the Volvo was transported to the hospital with non-life threatening injuries.  All parties were wearing their seat belts.  Speed along with drugs and alcohol, may have been a factor in the crash.  Brambleton Ave. was closed for a period of time while members of the Blue Ridge Regional Crash Team worked to reconstruct the incident, but all lanes of Brambleton Ave are back open at this time.  Charges in this case are pending, and the investigation ongoing.
PREVIOUS FROM ROANOKE COUNTY POLICE: At 2:30 today, a single vehicle struck multiple vehicles at the intersection of Brambleton Avenue and Garst Mill Road. The accident resulted in two being transported with non-life-threatening injuries and one fatality. Speed was a factor in the accident. The police department received additional reports of a possible suspect vehicle involved in an additional accident on Brambleton Avenue.
Police and VDOT are on scene diverting traffic. People should avoid Brambleton Avenue northbound because it is completely blocked. Brambleton Avenue southbound traffic should go to Pinevale or View avenues. People should also avoid Garst Mill to Brambleton and detour to Cresthill Drive.
These roads will remain closed for a number of hours while POLICE continue to investigate.
Liberty University's official Twitter account is retweeting a story from Hill.TV that college President Jerry Falwell Junior alleges a criminal conspiracy against him by former Liberty board members. Falwell is quoted as saying he is sharing information with the FBI about stolen emails at the hands of a small group of people seeking to damage his reputation. This comes one day after a lengthy story in Politico alleged a culture of fear at Liberty.
Botetourt County leaders say they were taken entirely by surprise in learning Ballast Point plans to close its kitchen and tasting room at the end of the month. County Executive Gary Larrowe says in a statement the facility has been a good draw for visitors to the county, calling it "one of the premier destinations in the region", bringing in visitors from around the world.
BOTETOURT COUNTY NEWS RELEASE: On Tuesday, September 10th, Botetourt County officials were notified by Ballast Point and its owner Constellation Brands that the Constellation Brands production facility will continue to operate in Botetourt County. However, county leaders were informed that the Daleville restaurant and other front end services will close at the end of the month of September. This decision directly impacts twenty-five (25) full and part-time positions and sixteen (16) temporary employees. The production facility will remain in use. County Administration and the Department of Economic Development have reached out to company officials in order to assess the situation and will continue to be in contact during this time.
"This move comes as a total surprise to the County and to the community," said County Administrator Gary Larrowe. "Ballast Point has been a great corporate citizen and draw for visitors to the County, which makes this decision all the more impactful."
Ballast Point established its restaurant and production facility in Botetourt County in 2016. In that time, it has grown to be one of the premier destinations in the region and received visitors from around the country and world. The production facility will continue to provide Ballast Point beers to East Coast markets. The Daleville production facility represents a key location for Constellation Brands to manufacture these product lines as well as flavored malt beverages and hard seltzers distributed nationally.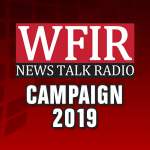 The assistant director at the Wason Center for Public Policy at Christopher Newport University has been crunching the numbers on November's legislative election. WFIR's Gene Marrano has more:

Ballast Point is closing its Botetourt County kitchen and tasting room, but its parent company says it will keep the east coast brewery and distribution center open. Botetourt County officials say the announcement took them entirely by surprise. The taproom and retail location will be closing at the end of the month, according to a spokeswoman with Constellation Brands. Ballast Point began its operations there in the June of 2017, and at a ribbon cutting at that time, County Administrator Gary Larrowe spoke about the opening:
9-10 Larrowe-Ballast Point-WEB
There had been reports from ex-employees recently about Ballast Point reducing its staff there, although some online chatter from Ballast Point fans said the tasting room seemed to be busy much of the time.
CONSTELLATION BRANDS NEWS RELEASE: "As seen throughout the beer industry, growth in craft beer is being driven largely by local brands. With that, we are appropriately reallocating Ballast Point investments to drive growth in core local markets. We thank the local Daleville community, its surrounding neighbors and our taproom employees for their support and dedication over past couple of years.
We will continue to make a positive impact to the local economy through the operation of the Daleville brewing facility, which represents a robust hub for Constellation's future innovation in support of our specialty portfolio."
"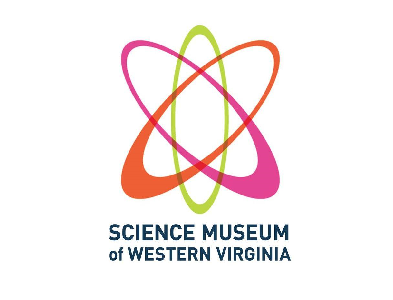 As the Science Museum of Western Virginia sets up a new space-themed exhibit, a regular fundraiser for the Center in the Square staple is set for tomorrow. WFIR's Ian Price has more: