Local Business and Economic Development
It took a bit longer than anticipated with issues concerning the building and permitting to be resolved, but Farmburguesa is finally ready to launch its second and much larger location on Memorial Avenue in Grandin Village. Soft openings begin tomorrow from 11am until 2, then again from 5 to 9. There's a ribbon cutting on the 17th. Farmburguesa is best known for its gourmet burgers. Jimmy Delgado is a co-owner: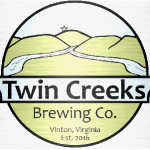 The strong first-year numbers for Illuminights has encouraged another more permanent attraction at Roanoke County's Explore Park to continue its weekend hours until a planned grand opening in the spring. More from WFIR's Gene Marrano: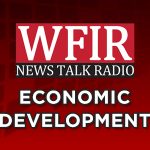 More Virginians are upbeat about the real estate market than they were a year ago at the same time – and a strong economy has something to do with that says a Roanoke College analyst. WFIR's Gene Marrano has the story: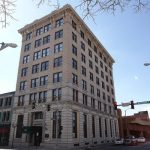 Roanoke's newest downtown hotel should make its debut next year but on Monday TV watchers can get a sneak preview of the early remodeling process. More from WFIR's Gene Marrano:
The Savara Development LLC company that is turning the former Liberty Trust building on Jefferson Street into a boutique hotel also allowed the Salvage Dawgs TV crew from Black Dog Salvage to explore the 1910 structure from roof to basement. What they found will be seen in a Salvage Dawgs episode next Monday. The boutique hotel will feature some of the building's original architectural details and should open late next year.
(from Savara news release) Mike, Robert, Tay, Ted and Grayson explored the building from roof to basement to find and remove architectural elements from plumbing and lighting fixtures, to dangerously heavy safe doors that will be used in a custom build for the hotel lobby. Roanoke's Balzer & Associates is working with the developers on the renovations of the building. Located at 101 S. Jefferson Street, on the corner between Alexander's Restaurant and the Amtrak Station, the new hotel will be known as The Liberty Trust and will feature 54 guest rooms along with a lobby bar and restaurant.
The minimum starting wage at the Rosie's Gaming Emporiums operated by the Colonial Downs Group – including the one in Vinton – will be raised to $15 an hour, starting next month. That's more than twice the state law minimum of $7.25 per hour. Spokesperson Mark Hubbard says positions in question include customer service ambassadors who roam the floors.
Hubbard says Rosie's employees more than 100 people in Vinton.
NEWS RELEASE:  Richmond, VA – December 19, 2019 – Colonial Downs Group announced today that it will increase the minimum wage at all company facilities statewide to $15 per hour, an amount double the current state minimum wage, starting in January. This impacts employees at Rosie's historical horse racing satellite wagering facilities in Richmond, Hampton, Vinton and New Kent County, and all future facilities the company may open in the years ahead. In addition, the company announced it will raise its minimum wage for tipped positions to $9 an hour, an amount 4x greater than the state minimum wage of $2.13.
Speaking about the decision, Aaron Gomes, Chief Operating Officer of the Colonial Downs Group, stated, "Over the past year we have hired more than 1,000 new employees at our Rosie's facilities across the Commonwealth. These men and women are tremendous individuals who, through their hard work and hospitality, have made Rosie's true entertainment destinations. Our employees are the reason for our success, and we know this. Now, we are dedicated to ensuring that their hard work and commitment to our customers is rewarded, and that starts with their financial compensation. We hope that today's announcement will lead to an even happier holiday season for our employees and their families. Virginia is our home, and we have been incredibly heartened by the enthusiastic reception we have received since we opened the doors at our first facility in New Kent County this past April. We look forward to providing world class entertainment and fun in the years ahead at all of our Rosie's facilities, and the job creation and tax revenue that comes with it, and to continuing to be a corporate partner Virginians can count on."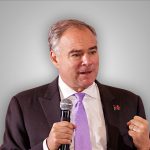 Now-legal industrial hemp is being touted as an up-and-coming cash crop in Virginia, but if tests show it is harvested with too much THC it can cause legal issues. US Senator Tim Kaine is asking for some changes as WFIR's Gene Marrano reports: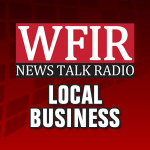 You may be out at local big box stores today on Black Friday looking for those major bargains – or browsing for Christmas gifts on "Cyber Monday," but DRI also wants you to "Shop Small" – and local – tomorrow. The story from WFIR's Gene Marrano:
A new business is debuting at the Drumstick Dash tomorrow morning that could help those running in high winds. More from WFIR's Ian Price on the "Honest Coffee Co" cart:
Local Chambers of Commerce want holiday consumers to "Shop Small" this Saturday – in the aftermath of Black Friday.  The Roanoke Regional Chamber of Commerce held a "Shop Small" information session on the sidewalk outside its South Jefferson Street headquarters earlier today. Consider smaller local stores says Angie Chewning with the Vinton Area Chamber of Commerce, who took part in the event: