Local Business and Economic Development
A chef from Center Stage catering has been awarded a full scholarship to the Al Pollard Culinary Arts Program after winning a competition last week at the annual memorial gala named for the late restaurateur. Daniel Lemons received an $8000 scholarship to cover the two-year Virginia Western Community College program. He's particularly fond of barbecue. Lemons recently was named lead chef at the Blue Ridge Hotel in Roanoke.
Those passing through the Roanoke City market area last night may have noticed what looked like a "pop up" restaurant with two Airstream trailers equipped as lounges, dining tables and food stations. It was the launch of the Pink Flamingo Food Company. Long-time caterer Jim Schaal says they will offer the onsite service in a variety of settings. Last night they catered an outdoor wedding rehearsal dinner.
Three airlines serving Roanoke-Blacksburg Regional Airport are adding more capacity this month on flights to and from the airport. This was already shaping up as ROA's busiest year since 2000, and this additional capacity should help even more. Airport officials say more capacity should translate into lower airfares. WFIR's Evan Jones has more: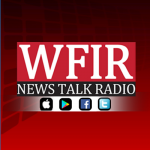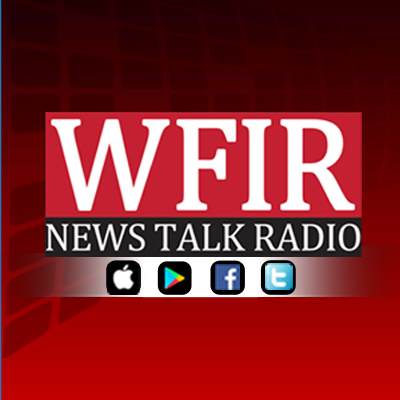 The most visible evidence locally of how financially strapped the National Park service is – the Blue Ridge Parkway, which is closed for 6 miles in one section. Visit Virginia's Blue Ridge hopes to garner support for funding as WFIR's Gene Marrano reports:
Vinton town leaders say the recent demolition of a former business building is just an early part of the process to bring a new look to one of the main routes into downtown. What was Super Auto Sales building as you turned onto the South Pollard Street from Virginia Avenue is now gone. It is one of five adjacent properties there the town is working to purchase with a long-term goal in mind, as WFIR's Evan Jones reports: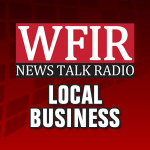 It may be a company many have never heard of despite being a major employer in Roanoke. Voyant Beauty will cut a ribbon tomorrow to celebrate its new name and the "official opening" of its facility. More from WFIR's Gene Marrano:
The Smith Mountain Lake Regional Chamber of Commerce today named Christopher Finley as its new Executive Director. Finley replaces Vicki Gardner who stepped down in July after nearly 17 years at the helm of the 750-member organization. "We are thrilled to have Chris join the Chamber team," said Lindsey Coley, Chair of the SMLRCC Board of Directors. "His marketing and public relations expertise, leadership experience and comprehensive knowledge of the Smith Mountain Lake region makes him a perfect fit."
Finley currently serves as Communications Manager for BAE Systems, an international defense, aerospace and security company based in Radford, where he oversees all aspects of communications and community relations. From 2004-2015, he directed marketing programs for The Willard Companies where he launched multiple award-winning campaigns to position Smith Mountain Lake as a premier vacation and relocation destination.
"I'm very excited about returning to Smith Mountain Lake and for the opportunity to drive tourism and grow business for the Chamber's members and the community," said Finley, who served on the SMLRCC Board of Directors from 2011 to 2013. "I look forward to supporting the mission of strengthening the social and economic environment of the community."
Finley has served as president of the local Public Relations Society of America chapter, on the Marketing and Communication Council for Virginia's Blue Ridge and as PR Chairman for the Roanoke Regional Home Builders Association. He's currently a director for the Radford Chamber of Commerce.
(From Botetourt County, Daleville, VA) Since  2016,  Ballast  Point (under  the corporate ownership  of  Constellation Brands ) has  been  a  key  member  of  Botetourt  County's  corporate  family.  We greatly value Constellation Brands'  investment  in  the  County  and  in  the  production  facility  that  continues  to operate at the Botetourt Center at Greenfield. We look forward to the possibility of expanding the Botetourt facility through Constellation's  innovative  growth  and  building  on  the  relationship  we have had for the past three years.
We are disappointed that the Ballast Point Tasting Room and Kitchen has closed; however we are thankful to have enjoyed and benefitted from its presence in both the Botetourt community and the broader Roanoke  Valley. The Tasting Room and Kitchen has served as the venue for regional sporting events, community fundraisers and civic and community organization meetings. It truly has been a hub for all types of activities in our region. Botetourt County leaders hope that Constellation Brands studies and implements any potential alternatives for the future use of the facilities so that the public may again enjoy this impressive restaurant space.
The Salem-Roanoke County Chamber of Congress is looking for new ways to get people together for networking. Now they are "Brewing Up Business" as WFIR's Gene Marrano has more: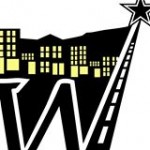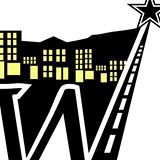 The Williamson Road Area Business Association's new executive director will attend her first Roanoke Greek Festival, which runs today through Sunday. She has plenty of other ideas for supporting WRABA members. More from WFIR's Gene Marrano:
Click below to hear an extended conversation with WRABA's Valerie Brown:

He writes a monthly beer, wine and spirits newspaper column – and now he weighs in on the imminent Ballast Point Tap room closing. WFIR's Gene Marrano spoke with Gordon Kendall: