Local Business and Economic Development
Last Fall, Megan Baker succeeded Jill Loope as the Director of Economic Development for Roanoke County. Earlier this week we heard Baker speaking about the latest new business to open at Tanglewood, and about other planned "town centers," in the County. Now Megan Baker shares more details about her career and her vision for Roanoke County with WFIR's Gene Marrano, in this "Longer Listen" segment:
WASHINGTON (AP) — The Supreme Court on Thursday allowed construction to resume on a contested natural-gas pipeline that is being built through Virginia and West Virginia.
Work on the Mountain Valley Pipeline had been blocked by the federal appeals court in Richmond, Virginia, even after Congress ordered the project's approval as part of the bipartisan bill to increase the debt ceiling. President Joe Biden signed the bill into law in June.
The high court's order came as a three-judge panel of the 4th U.S. Circuit Court of Appeals was hearing arguments in the case.
"All necessary permits have been issued and approved, we passed bipartisan legislation in Congress, the president signed that legislation into law, and now the Supreme Court has spoken: construction on the Mountain Valley Pipeline can finally resume, which is a major win for American energy and American jobs," West Virginia Republican Sen. Shelley Moore Capito said in a statement.
Lawyers for the company said they needed quick Supreme Court action to keep plans on track to finish building the 300-mile (500-kilometer) pipeline and put it into service by the winter, when the need for natural gas for heating grows.
Environmental groups have opposed the the $6.6 billion project, designed to meet growing energy demands in the South and Mid-Atlantic by transporting gas from the Marcellus and Utica fields in Pennsylvania and Ohio.
Jamie Williams, president of The Wilderness Society, said in a statement that allowing the pipeline to proceed "puts the profits of a few corporations ahead of the health and safety of Appalachian communities. The Mountain Valley Pipeline is a threat to our water, our air, and our climate."
West Virginia Attorney General Patrick Morrisey, who had asked the Supreme Court to take up the case, said after the ruling that there was an "urgent need" for the pipeline to be completed without delay.
The appeals court did not immediately rule on Mountain Valley Pipeline's motion to dismiss challenges to the project over concerns about the pipeline's impact on endangered species, erosion and stream sedimentation.
Derek Teaney, an attorney for Appalachian Mountain Advocates, told the appeals court that Congress' action last month requiring that all necessary permits be issued for the pipeline's construction "crosses the fence between the judicial power and the legislative power."
Appeals Judge James A. Wynn acknowledged, "If we grant the motion, this is probably the last time we're going to see it."
Members of the Grandin Court neighborhood association voted last week to remove President Owen McGuire and Secretary Freeda Cathcart in a 63-25 vote; that came after McGuire and Cathcart were vocal in their concerns about the coffee shop proposal for Fishburn Park. But Cathcart says today the vote was unlawful according to the organization's own bylaws – and that she and McGuire are still the association's rightful leaders.
Cathcart says she and McGuire intend to propose new bylaws at the Grandin Court neighborhood association meeting in September, with a vote on leadership then scheduled for November. Cathcart also alleges the City Council-created Roanoke Neighborhood Advocates group present at last week's meeting was biased towards ousting them, with Council now leaning in favor of the Fishbern Perk proposal.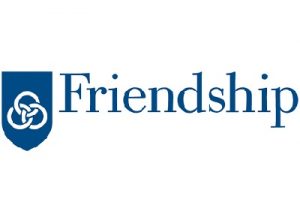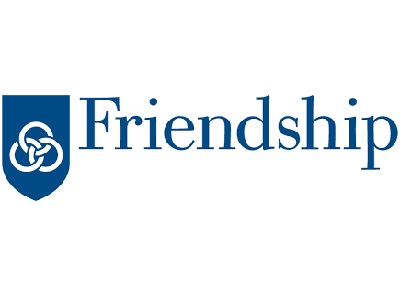 Friendship and Richfield Living, two local major players in the full-service retirement community sector are joining together under the Friendship banner. Richfield Living's campus in Salem, which offers a brand new Town Center, Independent Living, and Rehab Center, and two Assisted Living locations with a dedicated Memory Care Unit, will continue to maintain its not-for-profit status under the Friendship umbrella. The new entity will serve over 1,500 residents and employ over 1,000.
(Press release)  New collaboration allows for more opportunity to enhance existing offerings and broaden community reach
ROANOKE, Va. (July 25, 2023) – Friendship and Richfield Living, two premier full-service retirement communities with a combined 160 years of experience in serving seniors, are excited to announce they are joining together under the Friendship family.
With a shared vision of helping individuals navigate life to the fullest, this partnership enhances Richfield Living's offerings while allowing Friendship to expand its mission of supporting friends by providing peace of mind to more of the community. The merging of the two teams allows both organizations to elevate their ability to provide exceptional care now and in the future by combining talent and resources, thus creating more opportunities to strengthen existing offerings while promoting staff development and broadening community outreach.
"Friendship is proud to have strong leadership and financial positioning to allow us this opportunity," said Joseph Hoff, President and Chief Executive Officer at Friendship. "Combining the strengths of our teams amplifies our abilities to best support the rapidly changing needs of the aging community. It is with great pleasure that we welcome Richfield Living to our team."
Richfield Living's campus in Salem offers a full continuum of senior living services located on 52 beautifully landscaped acres and includes a brand new Town Center, Independent Living, and a Rehab Center, along with two Assisted Living locations with a dedicated Memory Care Unit. This campus will continue to maintain its rich heritage, beloved name and not-for-profit status under the Friendship umbrella.
"This represents a highly advantageous progression for Richfield Living, enabling us to steadfastly uphold our commitment to serving the community. Friendship has an esteemed reputation for excellence, and the opportunity to merge forces with another non-profit organization is a tremendous honor," remarked Kirtesh Patel, Richfield Living's Board Chair. "The exceptional staff of Richfield Living has been instrumental in bringing us to this pivotal juncture, and they deserve the utmost recognition for their unwavering dedication to our residents."
The newly combined team will serve over 1,500 residents and employ over 1,000 team members.
About Friendship:
Friendship offers diverse senior living accommodations, award-winning care, new and innovative services, as well as specialized rehab and therapy. The community opened its first building in 1966 and has grown to offer the full continuum of healthcare, including an adult day care center, home care services and Bistro '66, its dining venue that is open seven days a week. The needs of seniors are met within a caring community that inspires purpose in life. Visit friendship.us for more information.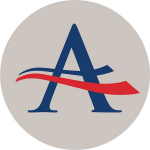 First Roanoke-based Hometown Bank was bought out by Danville-based American National Bank & Trust Company. Now AMNB will merge with Richmond-based Atlantic Union, which is anticipated to take place in early 2024.
(press release) Richmond, Va. and Danville, Va., July 25, 2023 – Atlantic Union Bankshares Corporation ("Atlantic Union") (NYSE: AUB) and American National Bankshares Inc. ("American National") (Nasdaq: AMNB) jointly announced today that they have entered into a definitive merger agreement for Atlantic Union to acquire American National in an all-stock transaction. Combining the two organizations will strengthen Atlantic Union, the largest regional bank headquartered in Virginia, by deepening its presence in Southwest and Southside Virginia.
The combined company will have total assets of $23.7 billion, total deposits of $19.1 billion and gross loans of $17.3 billion, based on financial data as of June 30, 2023.
"American National is a high-quality community bank with an exceptional 114-year history, a strong core deposit base and outstanding asset quality," said John C. Asbury, President and Chief Executive Officer of Atlantic Union. "This is a company and leadership team we have long admired and know well, and the relationship between our two banks spans decades. We expect that our combined footprint will bring additional convenience to our customers and position us as an even stronger competitor against the large national, super-regional and smaller community banks. Increasing our presence in Roanoke and entering Southside Virginia will further build out our Virginia franchise and the transaction will also allow us to gain meaningful entry into North Carolina's attractive Piedmont Triad region and Raleigh. With a more diversified deposit base, expected synergies and enhanced growth market opportunities, we believe the combined franchise will be able to generate a higher level of financial performance for our shareholders."
"Partnering with Atlantic Union will unlock more value for all of our stakeholders," said Jeff Haley, Chairman, President and Chief Executive Officer of American National. "In a rapidly changing industry, this combination will give us the ability to continue to meet our customers' banking needs with new technology and resources while providing increased opportunities for our employees. I believe we are bringing together two of the best banks in Virginia to realize tremendous opportunities. And at the root of this partnership are two solid banks with very compatible cultures which ultimately will make us stronger together."
"As Jeff said, we are excited about the opportunity to bring two of the best banks headquartered in Virginia together," said Ron Tillett, Chairman of Atlantic Union's Board of Directors. "We believe that the combination of our two companies creates a uniquely valuable franchise that is able to better serve our customers and markets while creating long-term shareholder value."
Two members of the American National board of directors, Nancy Howell Agee and Joel R. Shepherd, will join the Atlantic Union board of directors. After closing, Haley will assist in the integration of the two companies and advise on the combined bank's regional community banking model in the legacy American National markets and serve as the bank's representative to two Danville-based charitable trusts.
Under the terms of the merger agreement, each outstanding share of American National common stock will be converted into the right to receive 1.35 shares of Atlantic Union common stock, valuing the transaction at approximately $416.8 million, or $39.23 per share, based on Atlantic Union's ten-day weighted average closing stock price ending July 24, 2023.
The merger agreement has been unanimously approved by the board of directors of each company. The companies expect to complete the transaction in the first quarter of 2024, subject to the satisfaction of customary closing conditions, including regulatory approvals and American National shareholder approval.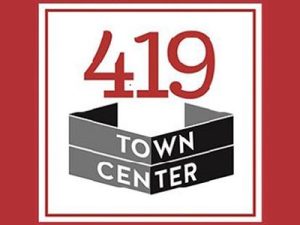 There is still a long way to go, but Roanoke County's plans to revitalize the Tanglewood area took another step forward Monday when Popey's opened a new restaurant along Electric Road. The county formally adopted its "419 Town Center" plan four years ago in efforts to transform the corridor into more of a mixed use destination — commercial, retail and residential. WFIR's Evan Jones has more:
Click here for Roanoke County's 419 Town Center information website.
The Envision Center cut the ribbon in Northwest Roanoke this morning. The resource hub is open to anyone in the community.  Community partners at the Envision Center also include Carilion Clinic, the Harvest Collective, Virginia Cooperative Extension Service, and Family Service of Roanoke Valley. Greg Goodman is Director of Community Support Services for the Roanoke Redevelopment and Housing Authority, which operates the Envision Center, on the impact of the Center, which has been open for about 3 months, at the old Melrose Library site:
The legacy foundation of a local businesswoman announces a scholarship opportunity. WFIR's Emma Thomas has more on the Margaret R. Baker Foundation's open scholarship: