Local Business and Economic Development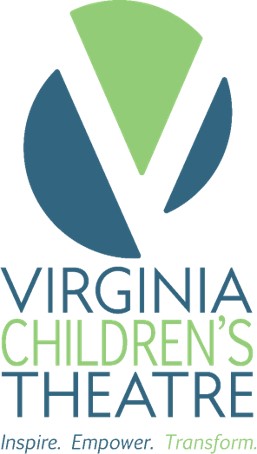 If you find yourself in downtown Roanoke keep your eyes peeled inside the businesses you visit – they could be taking part in the Golden Key Scavenger Hunt. WFIR's Emma Thomas with more on the event:
Click here to learn more about the Golden Key Scavenger Hunt
A Roanoke-based ice cream company continues to grow across parts of Virginia. Blue Cow Ice Cream is now up to four locations — and already preparing to open number five. It started in 2017 when Blue Cow  opened up near the foot of Mill Mountain by the Walnut Avenue Bridge. In the years since, they have established additional locations in Virginia Beach, Fredericksburg, and just last month, Richmond. It won't be long for the fifth one: a lease is signed for another Richmond-area outlet  in West Short Pump. WFIR's Evan Jones has more:
Click here for Blue Ice Cream's website.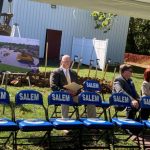 The City of Salem broke ground today on a 27-million-dollar upgrade and renovations at the Moyer Sports Complex.  New pickleball courts, a state-of-the-art playground and much-needed additional parking lots are all part of the Moyer upgrade. Salem officials say around 250,000 people annually attend events at the Moyer Sports Complex, where numerous Division 2 and 3 college softball championships have been held. At the flagship softball multi-field venue, director of Parks and Recreation John Shaner says besides the tower in the center everything else will be new.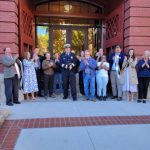 115 years old and vacant for the past 15 years, the old Fire Station Number One building on Church Avenue in downtown Roanoke is back in business as an furniture retail showroom, with a bistro and boutique hotel soon to follow.  A 7000 square foot showroom will allow local furniture maker TxTur to display more of its made-to-order, director-to-consumer "sustainable" furniture lines that are manufactured in Southeast Roanoke City. There's also an event space where the former Fire-EMS locker rooms were.  Roanoke City Councilman Bill Bestpitch was at the ribbon cutting this morning:

A rise in the cost of coal, natural gas and purchased power over the past year will increase the rate ApCo customers will pay for electricity starting November 1. Appalachian Power said today energy market prices began to spike in 2021. Factors include supply and demand issues following the COVID-19 pandemic, inflation, and the ongoing war in Ukraine. The average residential bill could rise by 20 dollars a month beginning in November says ApCo. Spokesperson Teresa Hamilton Hall says this is the highest one-year increase she can recall:
(news release) ROANOKE, Va., Sept. 16, 2022 – A rise in the cost of coal, natural gas and purchased power over the past year will increase the rate Virginia customers pay for electricity starting November 1. Appalachian Power, a utility subsidiary of American Electric Power (Nasdaq: AEP), outlined the effect of rising energy market prices and the steps it is taking to reduce customer costs in its annual fuel factor update filed this week with the Virginia State Corporation Commission (SCC).
The SCC reviews the company's fuel factor each year to determine whether it should be increased or lowered. Fuel costs are the portion of a customer's bill used to recover the cost of purchasing natural gas and coal for its power plants, as well as the cost of purchased power. Appalachian Power does not earn revenue from fuel.
Energy costs began to spike in 2021. The rapid rise was due to several factors including the resurgence of the economy following the COVID-19 pandemic, inflation, and the ongoing war in Ukraine.
Instead of recovering the increased costs over one year, the company has asked the SCC for approval to spread the amount over a two-year period, decreasing the impact on customers.For a typical residential customer using 1,000 kilowatt hours in a month, this will result in an approximate $20 monthly increase in their bill.
"We recognize these are challenging financial times for many people and families," said Chris Beam, Appalachian Power president and chief operating officer. "We strive each day to keep fuel costs as low as possible, continuously monitoring energy markets for opportunities to purchase fuel and energy at prices that are advantageous to customers."
Incorporating more renewable sources of power into the company's energy mix is another step in reducing customer fuel costs. As Appalachian Power adds more renewables, there is less need for coal and natural gas to generate power. At present, approximately six percent of power used by the company's customers is generated by renewable sources toinclude solar and wind. The company will continue to add to its renewables mix to comply with the Virginia Clean Economy Act, which requires Appalachian Power generate electricity with 100 percent carbon free sources by 2050.
Customers experiencing difficulty paying their monthly bill are encouraged to contact the company for assistance. Appalachian Power offers energy efficiency programs and payment options including the Average Monthly Payment Plan (AMP), which helps customers avoid seasonal spikes in their monthly bills by spreading costs throughout the year.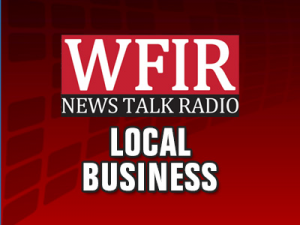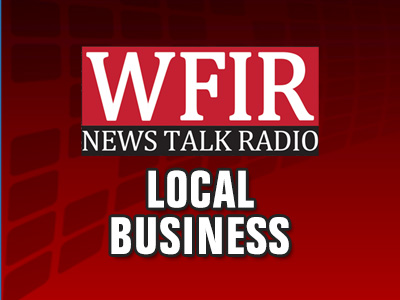 After 100 years of service and 15 years of vacancy, historic Fire Station One in downtown Roanoke on Church Avenue will open its doors once again as flagship retail gallery for local furniture manufacturer, "Txtur." Txtur and Old School Partners will celebrate Fire Station One's grand opening with an all-day open house next Friday, September 23. There's a bistro and a 7-room boutique hotel as well. Old School Partners is a Roanoke firm that specializes in the redevelopment of historic properties; they've redeveloped several other former schools in the area, turning them into apartments
Its first branch office isn't even open yet but Ridge View Bank has announced plans for its new corporate headquarters as well, to be built at 3531 Franklin Road in Roanoke. Its the same parcel where the the now-closed Red Lobster and the self storage business next door – formerly a K-Mart – are also located. The 17,000-square-foot building will be designed by Balzer and Associates. Ridge View Bank currently has two other locations in the process of being constructed, and is planning several additional future sites. Ridge View Bank's headquarters on Franklin Road will include a new SMART Center featuring interactive banking services. The headquarters is estimated to be completed in early 2024.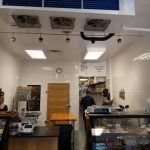 Those who remember the days of neighborhood butchers – and other who have just heard about them – can now find one in South Roanoke on Crystal Spring Avenue. Yard Bull Meats cut the ribbon today. Co-owner Elliott Orwick says Yard Bull features regionally produced meats and "whole animal butchery." Orwick says he and fellow co-owner Tyler Thomas both started planning in earnest to open a local butcher shop like Yard Bull Meats several years ago. Thomas worked as a butcher in Charlottesville at one point and is also a chef at The River and Rail next door.