Local Business and Economic Development
It has been three months since Roanoke-Blacksburg Regional Airport was awarded a $750,000 federal grant to help bring new air service to the region. So far, it has not resulted in any new destinations, but airport officials say this takes time and patience. The grant allows the airport to guarantee revenue, provide free marketing and offer other incentives for new service. WFIR's Evan Jones has our update:
September was another good month at Roanoke-Blacksburg Regional Airport, continuing what has been a good year. September traffic was up 5% from the year before, and for the first nine months of the year, passenger counts are up more than 7%.
News release: The Roanoke-Blacksburg Regional Airport continues to see 2018traffic increase with September traffic up 5.0% ona year over year basis. September 2018 saw 52,860 passengers fly via ROA compared to 50,313 in September of 2017 an increase of 2,547 passengers. Strong community support, an improved regional economy and airline operational reliability have all played roles in the continuation of sustained passenger growth, which began in September of 2016. September 2018 saw 5.0% passenger growth over September 2017. Year to date 2018 traffic is up 7.1% versus 2017, which equates to 32,178 more passengers. At this pace the airport is on track to have its busiest year since 2007. "We are pleased to see this positive trend continue through the summer of 2018, especially given our strong traffic numbers in 2016 and 2017," stated Timothy T. Bradshaw, A.A.E., executive director of the Roanoke Regional Airport Commission. "Passenger demand is a critical factor when speaking with airlines regarding improving and increasing air service to our region. Our customers are using our existing air service and the carriers have taken not e. We appreciate the support of our community choosing to fly ROA. Between our traffic growth a nd Small Community Air Service grant we are hopeful of obtaining additional air service". The   Commission continually works with the airlines to improve reliability, reduce air fare and upgrade equipment serving the region. This has played a significant role in the increase of passengers using the airport. In addition, the commission has invested resources to promote the services available at ROA and sincerely thanks our customers for choosing to fly ROA.
The Republican seeking to replace Rep. Bob Goodlatte in Congress says we can fix congestion issues on Interstate-81 without raising taxes. WFIR's Ian Price has more:
The full interview with Del. Ben Cline can be heard below.
A two-in-one downtown ribbon cutting of sorts today in the Ponce de Leon building on Campbell Avenue– with both elements geared toward men."Modern Gentlemen's Brotique" is a menswear store that includes "The Den Gentlemen's Grooming". Brotique operator Jay Hamm says the idea to open this might best be described as a team effort:
So Hamm says he gets to do the designing, and she will handle the office part. The business is located inside the Ponce de Leon building.
Roanoke Mayor Sherman Lea and other dignitaries were on hand to cut a ribbon this morning as SpringHill Suites by Marriott celebrated the completion of an 8-month conversion and makeover from the former Cambria Suites nameplate. There's a new restaurant called "The Valley," an indoor swimming pool and designated workspaces in every suite. Steve Clark is the general manager of the 127-suite hotel on Reserve Avenue. Clark says a partnership with the adjacent Virginia Tech-Carilion campus next store is has been very beneficial.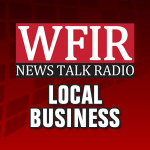 News release: Empire Bakery Commissary, LLC, a commercial producer of ready-made cakes, cookies and desserts, today announced an expansion that will double its capacity, creating 75 new jobs in Franklin County. The company is investing $10.4 million, including $2.3 million in new equipment, to add 32,000 square feet to its Rocky Mounty facility and renovate an additional 12,000 square feet to serve more customers.
"Empire Bakery's products help families and friends celebrate life's important milestones," said company president Mike Marek. "With this investment and the support of the Commonwealth of Virginia, Franklin County, the Town of Rocky Mount, and the Virginia Tobacco Region Revitalization Commission, we will be able to serve more customers and hire more associates. We look forward to our continued expansion in the Commonwealth."
"This latest bit of great economic news shows that Franklin County and the Town of Rocky Mount can compete nationally for business expansion," said Franklin County Board of Supervisors Chairman Cline Brubaker. "We look forward to building on our partnership by supporting Empire's growth."
Rocky Mount Mayor Steven C. Angle added: "We're delighted that Empire has the confidence to grow in Rocky Mount, providing more employment opportunities for our residents making quality products shipped across the country."
Empire Bakery provides ready-to-sell products for retailers throughout the United States. The company offers custom programs that can be tailored to the unique suppliers, designs, packaging and labels of its customers. Empire Bakery has been in Virginia since 1997 and currently employs 140 people in Rocky Mount. The company is headquartered in Cincinnati, Ohio.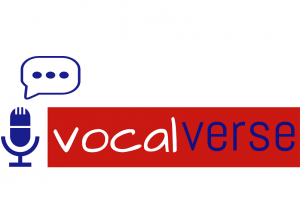 A Salem software developer is about to take on a big competitor — none other than Facebook — by putting his own social media web site on line. And he does so fully aware it is a case of David versus Goliath. Vocal Verse will contain many of the features you expect on social media platforms, but developers say they will not remove posts or ban users for comments that others might find offensive. WFIR's Evan Jones has the story:
Click here for the VocalVerse web site. It will make its official debut, Monday October 22.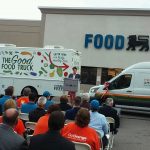 Food Lion will cap off the renovation of 63 Roanoke market stores with a grand re-opening at all of them tomorrow. WFIR's Gene Marrano also says the grocer made another donation to a local food bank today: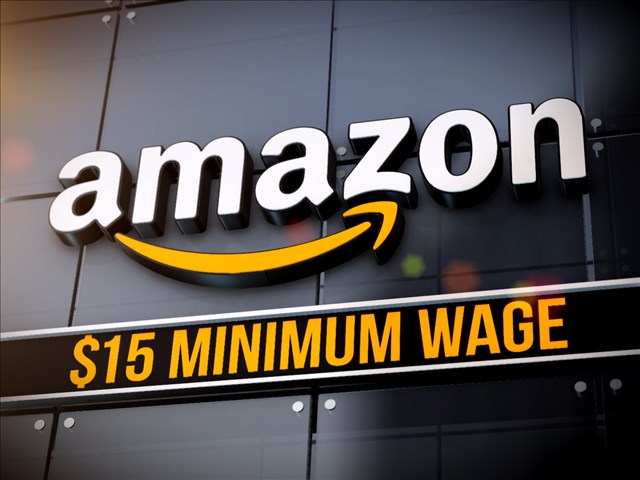 The 15-dollar per hour minimum wage recently implemented by Amazon is reminiscent of a similar move made by Henry Ford back in 1914. WFIR's Ian Price has that story: