Local Business and Economic Development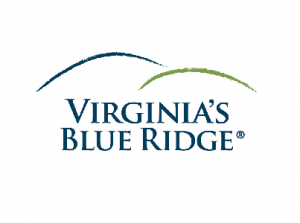 The cold weather is here and that means there are special winter activities to enjoy in Virginia's Blue Ridge. Local restaurants have been adapting to the winter weather by implementing heated outdoor patios so that people can still enjoy eating outside when it's cold. WFIR's Rachel Meell has more on what you can do in the area during the winter months:
For more information on restaurants with heated outdoor seating, click here. For winter outdoor adventures to find in Virginia's Blue Ridge, click here.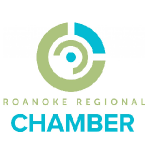 The Roanoke Regional Partnership will create a new online directory focused on women and minority-owned businesses, a resource it hopes to launch within the next month or so. its free and you do not have to be a Chamber Joyce Waugh is the Chamber's President & CEO. Colors Virginia magazine publisher Robert Jeffrey Jr. – also a new Roanoke City Council member – is partnering on the virtual directory. Its free and you do not have to be a Chamber member. Joyce Waugh is the Chamber's President & CEO:
(news release) The Roanoke Regional Chamber has announced plans to create a new business directory highlighting minority and women-owned businesses across Virginia's Blue Ridge. The directory will be available on the Chamber website in March, organizing businesses by their service or industry category. (See link below to send information)
"This directory will provide greater visibility to the diverse businesses found in our community, promote equity of economic opportunities and help eliminate barriers for minority and women-owned businesses," said Joyce Waugh, Roanoke Regional Chamber President & CEO.
There will be no charge for qualifying businesses to be featured in the new directory. If a business is also a Chamber member, they will receive a unique identifier. Robert Jeffrey Jr., owner of Jeffrey Media and publisher of ColorsVA magazine, has partnered with the Chamber on this important and timely initiative.  "The purpose of creating the database for minority and women-owned businesses is to build exposure and relationships with the greater business community to generate economic development and prosperity in our neighborhoods. With Covid-19 impacting our community negatively, it is important to promote these services to help start building economic development in our region," said Jeffrey Jr.
Link to send information on your business: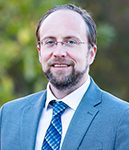 (release) The Roanoke Regional Partnership announced today that John Hull has been named executive director. He replaces Beth Doughty who retired after 22 years with the regional economic development organization. Hull has served in several roles at the Partnership as director of marketing intelligence since 2010 and more recently as acting director of business investment and as executive director of the Western Virginia Regional Industrial Facility Authority.
He was regional economic development manager with the Roanoke Valley Alleghany Regional Commission from 2003-2010. A graduate of Roanoke College, the University of Oklahoma's Economic Development Institute, and the Roanoke College Management Institute, Hull also has earned the certified economic research professional designation from the Council for Community and Economic Research. "I appreciate the confidence of the Partnership's leadership and am honored to have the opportunity to lead this strong team at a pivotal time in our region and nation," said Hull:
The Regional Acceleration and Mentoring Program will be able to help two rounds of technology business startups this year and are accepting applications for their spring cohort. WFIR's Rachel Meell explains what RAMP does to help support local innovation:
To apply for the RAMP Health and Life Science Cohort, click here.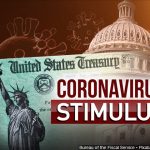 RICHMOND—Governor Ralph Northam today allocated an additional $20 million in federal Coronavirus Aid, Relief, and Economic Security (CARES) Act funding to the Rebuild VA economic recovery fund to meet demand for the program and fulfill pending grant applications. This new funding will bring the program total to $120 million and will enable more than 300 small business and nonprofit organizations that applied before the last round of funding was exhausted in early December to receive grants. Eligible applicants that are still in the pipeline have been notified via email that their applications have been re-opened.
Earlier this month, Governor Northam 
announced
 that Rebuild VA had fully committed the $100 million in federal funds previously allocated to the program, which provided grants to 2,500 small businesses and nonprofits whose normal operations were disrupted by the COVID-19 pandemic. More than 45 percent of the available funding was awarded to nearly 1,000 small businesses and nonprofits located in low-income and economically disadvantaged communities and about $50 million was awarded to women, minority, and veteran-owned businesses. To date, Rebuild VA has received nearly 20,000 applications and the average grant award was $35,636.
"Small businesses and nonprofits are among those hit hardest by the pandemic, and many are bracing for an uncertain few months ahead as the virus surges and we await the widespread availability of the vaccines," said Governor Northam. "Virginia's small business community remains diligent in protecting the health and safety of their employees and customers, and we must continue to support them in every way we can. With Congress finally acting on a long-overdue relief package, I am also grateful that Virginia businesses will now have another opportunity to apply for the Paycheck Protection Program in the near future."
Administered by the Department of Small Business and Supplier Diversity (SBSD), Rebuild VA 
launched in August
 with $70 million in CARES Act funding. Governor Northam directed an additional $30 million to the program in 
October
 and SBSD expanded eligibility so that businesses with less than $10 million in gross revenue or fewer than 250 employees could apply.