Local Business and Economic Development
One impact from the coronavirus outbreak in the U.S. – the decision made last week to push back the federal tax filing deadline 3 months from April 15th. WFIR's Gene Marrano spoke with a local tax professional: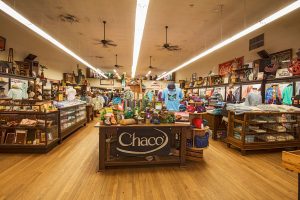 Coronavirus concerns have forced Mast General Store to delay its long-anticipated opening in downtown Roanoke. The company had already hired a full complement of workers and was planning open next month.
NEWS RELEASE: As you can imagine, the COVID-19 situation has and continues to be difficult to navigate while opening a new Mast General Store and maintaining business across NC, SC, and TN. As of yesterday all Mast General Stores shut their doors to the public while maintaining our online store and curbside pickup options.
We are monitoring the situation day to day with plans to open in Roanoke and elsewhere when it is safe. Based on CDC recommendations, we will not have pre-opening celebrations and will likely have a quiet opening.
We look forward to joining the Roanoke community as soon as it is safe.
If you hear music coming from Dr. Pepper Park in Roanoke near the Walnut Street bridge its not a public event – instead 8 local bands are taping performances that will be streamed for free on the Blue Ridge Television YouTube page starting next Wednesday – with information posted on how viewers can make donations to support small businesses in downtown Roanoke. The "Rock to the Rescue" online concerts will also profile downtown Roanoke businesses on each of the 8 online concerts that will be streamed on YouTube – starting on March 25 at 7pm.  Dr. Pepper Park president Waynette Anderson feels their pain: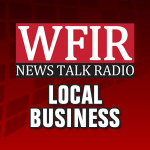 Help is on the way for many small businesses that apply for "Economic Disaster Injury Loans" from the US Small Business Administration. There's local guidance to help wade through the application process, as WFIR's Gene Marrano reports:
With the guidelines on how many people can congregate suggested at 10 by the CDC many smaller businesses in the Roanoke Valley may feel the first economic impacts from coronavirus precautions. A local Chamber director responds, as WFIR's Gene Marrano reports:
IT is a major component encompassing many different departments on the Virginia Tech campus in Blacksburg. The Chief Information Officer and Vice-President of Information Technology is Dr. Scott Midkiff – here's part 1 of a 2-part conversation with him: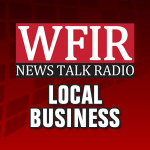 As you might expect, precautions regarding mass gatherings to prevent COVID-19 infection has put a big damper on the travel industry – at the local level as well.  A major volleyball tournament called off last weekend really hurt.  Ssunny Shah owns a handful of hotels in the valley totaling almost 400 beds. Shah is hoping for some federal relief for the hospitality industry and real estate tax payment deadline extensions at the local level. He says some of his fellow hotel owners have seen room bookings as low as the single digits recently.
The coronavarius impact on air travel came at a particularly inopportune time for Roanoke-Blacksburg Regional Airport, where officials  say they were close to announcing some new service options. More from WFIR's Evan Jones:
Passenger counts are way down right now at ROA. No surprise there, but so far, aside from some United cutbacks to O'Hare, scheduled flights here remain unchanged.
Airport Spokesperson Brad Boettcher says they do expect to see cutbacks become effective in April and May, and the timing is especially unfortunate, he says, because they were preparing to announce some service additions.
Boettcher says all airport operations continue as they have — but with significantly fewer passengers. Evan Jones, WFIR News.
Frank Smith talks about expanding the Roanoke Valley Broadband Authority's fiber optic high speed network – and welcoming private carriers aboard the open access system: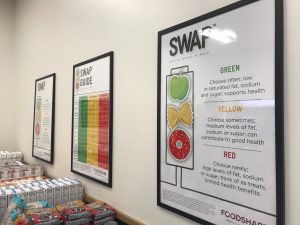 Feeding Southwest Virginia launched their newest initiative this morning in the fight against hunger. It starts with referrals from Carilion Clinic and several other healthcare providers. WFIR intern reporter Rachel Meell has the story: