Local Business and Economic Development
Munters Group broke ground on their new home in Botetourt County this morning at Greenfield. It will replace the current home for the air treatment and climate solutions manufacturer in Buena Vista.  About 200 current Munters employees are expected to work at the new 365,000 square foot building when it is completed. The project could generate another 160 jobs. The company is based in Sweden. Botetourt County supervisor Billy Martin: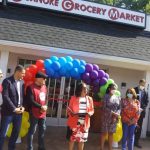 Parts of Northwest Roanoke City have been labeled as a "food desert" but now there's a new option for fresh meats, produce, spices and other items – with a Middle Eastern flair. Roanoke Grocery Market in the 3800  block of Melrose Avenue cut the ribbon today. Roanoke City Council member Stephanie Moon-Reynolds gave the city's official welcome; she says Roanoke Grocery Market may inspire other investors in Northwest. The store owner says some patrons have been coming in from out of town to purchase their unique food items.

The Roanoke Valley-Alleghany Regional Commission released a comprehensive economic development strategy for public review…WFIR's Rob Ruthenberg has this report
CLICK HERE to view the strategy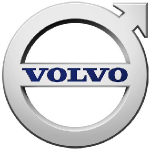 (Volvo news release) Volvo Trucks North America today announced that employees represented by the United Auto Workers (UAW) rejected a new five-year labor agreement covering approximately 2,900 members of UAW Local #2069 at the New River Valley truck assembly operations in Dublin, Virginia.  The company has been informed that UAW-represented employees will report to work on May 17.
"We look forward to working with the UAW to resolve whatever the outstanding issues are, and we remain confident that we will be able to reach a mutually beneficial agreement," said NRV Vice President and General Manager Franky Marchand. Negotiations began on February 8 and the negotiating teams reached a tentative agreement on April 30.
The NRV plant employs more than 3,300 people, about 2,900 of whom are UAW members.  The plant is in the midst of a $400 million investment for advanced technology upgrades, site expansion and preparation for future products, including the innovative Volvo VNR Electric truck. The plant has added 1,100 jobs since the last union agreement was implemented in 2016, and is on track to have a net increase of approximately 600 positions in 2021.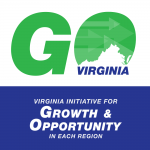 The GO Virginia economic development initiative that is a public-private partnership continued its regional meeting tour today in Region 2 – covering much of southwest and central Virginia – via Zoom. The need for a better skilled workforce, broadband and other infrastructure needs and the lack of sufficient affordable child care were seen as current challenges to economic growth. The Virginia Chamber of Commerce is hosting the  GO Virginia "Blueprint 2030" regional meeting tour. Ray Smoot is the Region 2 chair; he says air travel accessibility also remains an obstacle to growth.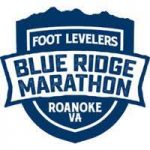 Despite the pandemic and COVID safety conditions still in place the Blue Ridge Marathon and related races in April – and the Down by Downtown music festival – generated a record economic impact for the region of $1.6 million. That's according to analysis by the Roanoke Regional Partnership, which helped launch "America's Toughest Road Marathon" more than a decade ago. Because so many have not been out much over the past year, the money spent by "locals" was weighted more heavily than in a non-pandemic Blue Ridge Marathon year. Julia Boas is the Director of Events and Marketing:
ROANOKE, Va. (May 11, from Roanoke Outside Foundation) – In the midst of the COVID-19 pandemic, the Blue Ridge Marathon and related festivities contributed $1,600,000 in regional economic impact.  As one of the first large in-person events to be held since the beginning of the pandemic, the contribution was needed more than ever to support the regional hospitality industry which has been greatly impacted by COVID-19.
2,800 runners registered for Foot Levelers Blue Ridge Marathon, double marathon, half marathon, relay, Anthem Star 10K, and Carilion Family 1-Miler and the Sunday Slow-K.  The running events, coupled with the four-day Freedom First Down by Downtown music festival, collectively generated a record single-year total of $1,600,000 in economic impact according to an analysis by the Roanoke Regional Partnership.
As the first large-event in downtown Roanoke since the pandemic, this event was able to set the gold standard for hosting safe, in-person events which will play a crucial role in the region's economic recovery. A third of the jobs lost on a net basis, as a result of the pandemic, are in the hospitality industry. Polling of local restaurants, businesses and hotels showed that the weekend drove an unprecedented amount of both local and out-of-town traffic back into downtown.
"Race weekend has always had a positive impact on the businesses in Roanoke, especially the restaurants downtown," said Jason Martin, owner of restaurants Martin's Downtown and Sidecar. "We noticed increased traffic throughout the weekend and there were many first time and out-of-town visitors in our dining rooms. I personally observed many diners sporting marathon shirts that also stuck around for the live music. The whole weekend had a different feel – it felt very festive!"
The good news – there is no shortage of gasoline on the East Coast – the bad news is that the Colonial Pipeline that delivers almost half of that fuel to the East Coast may not flow again until the end of this week after being hacked by an eastern European group.  Gas is up three cents a gallon in Virginia over the past week to an average of $2.76 per gallon. Last year at this time it was more than a dollar cheaper per gallon on average. Morgan Dean is a spokesperson for Triple A mid-Atlantic: