Local Business and Economic Development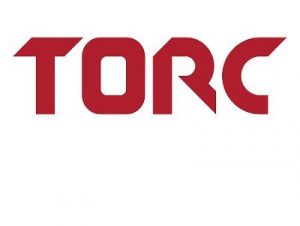 NEWS RELEASE:
RICHMOND—Governor Ralph Northam today announced that Torc Robotics, a Blacksburg-based leader in self-driving vehicle systems, will invest $8.5 million to expand its software development operations in Montgomery County. The company will establish an additional facility at the Virginia Tech Corporate Research Center in close proximity to its current operation in the Blacksburg Industrial Park. Virginia successfully competed with North Carolina and Texas for the project, which will create 350 new jobs.
"This region's talented workforce can help forward-looking tech companies grow, and Torc Robotics is demonstrating that by creating 350 new jobs in Montgomery County," said Governor Northam. "Self-driving technology is a booming sector, and Torc has been at the forefront of the industry since its founding. We thank the company for this significant investment in our Commonwealth, which comes at a critical point in our economic recovery, and we look forward to their continued entrepreneurship and innovation in the New River Valley."
Torc Robotics was established in Blacksburg—at the birth of the self-driving vehicle revolution—by a team of Virginia Tech students who, after winning multiple robotics challenges, decided to commercialize their technology. The company has 15 years of experience in pioneering safety-critical, self-driving applications. This expansion supports Torc's effort to develop self-driving trucks with Daimler Trucks—the global market-share leader. While consumers dream of self-driving cars, industry leaders expect long-haul trucks will be the first vehicles to fully utilize the technology due to simpler driving environments and a stronger business case. Today, vehicles using Torc's self-driving technology operate on multiple continents. In 2019, Torc joined the Daimler Trucks family and now employs about 175 people.
"As a homegrown Virginia company in Montgomery County, Torc Robotics is a tremendous example of the success startup technology businesses can achieve in the Commonwealth," said Secretary of Commerce and Trade Brian Ball. "The company is pioneering a niche market that has gained a lot of momentum, and the impressive talent pipeline from Virginia Tech combined with the New River Valley's strong workforce will continue to support Torc's growth as an industry leader."
Torc Robotics is a 2013 graduate of VEDP's award-winning Virginia Leaders in Export Trade (VALET) Program. VALET is an application-based, two-year global export acceleration program that provides participating companies with assistance from a team of experienced international service providers to help meet their export goals.
"Trucking is the backbone of the U.S. economy, delivering food and products to every community," said Torc Robotics CEO Michael Fleming. "We greatly appreciate Virginia's support of our mission to save lives and our innovative partnership with Daimler—the inventor of the truck—to commercialize self-driving trucks and make our roads safer. We selected the Commonwealth for its workforce culture and regulatory climate. In our experience, people in the region stay with companies for the long-term. Commercializing self-driving trucks is a marathon—not a sprint, and requires a long-term commitment from companies, investors, and employees. Virginia policy enables us to test our vehicles on public roads, which is critical to bringing this technology to market. Virginia has provided the opportunity to rapidly develop and test in unique environments and weather conditions, ranging from summer heat to winter snow."
The Virginia Economic Development Partnership (VEDP) worked with Montgomery County and Onward New River Valley to secure the project for Virginia. Governor Northam approved an $800,000 grant from the Commonwealth's Opportunity Fund to assist Montgomery County with the project. The Governor also approved $3.5 million in funds from the Virginia Economic Development Incentive Grant (VEDIG). VEDIG was established as a self-funded program of performance-based incentives that the Commonwealth awards to exceptional economic development projects with large numbers of employees and very high wages relative to average wages for that particular area.
Support for Torc Robotics' job creation will be provided through the Virginia Talent Accelerator Program, a workforce initiative created by VEDP in collaboration with the Virginia Community College System, with funding support from the Northam administration and the Virginia General Assembly. Launched in 2019, the program accelerates new facility start-ups through the direct delivery of recruitment and training services that are fully customized to a company's unique products, processes, equipment, standards, and culture. All program services are provided at no cost to qualified new and expanding companies as an incentive for job creation.
"Torc Robotics continues to be a valued and integral part of our business community," said Montgomery County Board of Supervisors Chair Steve Fijalkowski. "We are very excited to have Torc Robotics commit to new investments, innovations, and technology development in Montgomery County, where they can benefit from our community's skilled and talented workforce."
"Torc Robotics is emblematic of the exciting work being done in the New River Valley and the major contributions Virginia Tech graduates are making to the economy of our Commonwealth," said Senator John S. Edwards. "Virginia is on the cutting edge of our nation's transforming infrastructure thanks to companies like Torc. I look forward to many future successes from them."
"We are thrilled that Torc continues to expand its investment in Montgomery County," said Delegate Chris Hurst. "We take great pride in the burgeoning innovation and technology sector in New River Valley that continues to attract and retain a talented workforce. Torc's continued growth will pave the way for future investments in Montgomery County and Southwest Virginia as a whole."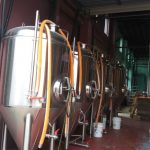 UPDATE: Golden Cactus Brewing will open 3:00 pm Thursday, August 27.
PREVIOUS: A new craft brewer is coming to downtown Roanoke. Golden Cactus Brewing plans to open at 5th Street and Rorer Avenue within the next few weeks.  The operators of the Benny's pizzerias and the Milk Parlor in Blacksburg also own Golden Cactus Brewing. Tickle says they will coordinate their offerings somewhat with Big Lick Brewing Company, right around the corner on Salem Avenue. Employee Randall Tickle on what beer-lovers might find there:
The Downtown Sidewalk Sale returns to Roanoke on Saturday from 10 to 5, with 24 retailers participating – and many offering special "deals" as well.  To limit large congregation points Market Street will not be closed for the Sidewalk Sale this year; instead businesses will set up tables inside or right outside their stores, with sale items on display. Jamie Clark is with Downtown Roanoke Incorporated:
8-20 Downtown Sidewalk Sale-WEB
Former Roanoke Mayor David Bowers — now running again for the office — says the city squandered a major economic opportunity when it turned away a proposal to develop land across I-581 from Valley View Mall. A Charlotte developer proposed a large mixed-use development at what is known as Evans Spring, promising 1,000 permanent jobs and millions of dollars in new tax revenue for the city. But Pavilion Development withdrew the proposal earlier this year after encountering pushback from city planning staff, which cited neighbors' concerns. Bowers promises that if elected, he will restart the process the next day, and unlike the urban redevelopment of several decades ago, this is economic development that the northwest community can share in. More from WFIR's Evan Jones:
08-11 Bowers-Evans Spring Wrap-WEB
Officials at Roanoke's airport say the COVID pandemic gave them an unexpected opportunity to bring about something they have sought for years — airfares more in line with nearby airports. When the pandemic dramatically dropped passenger counts, Roanoke-Blacksburg Regional Airport lowered rental fees for the airlines serving ROA. But Spokesperson Brad Boettcher says they insisted on something from the airlines in return: lower airfares. More from WFIR's Evan Jones: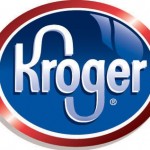 Kroger Mid-Atlantic will relocate its division office from Roanoke to Richmond by the end of 2020. Kroger says the move will establish division operations in a location that is "better equipped and positioned to serve and support all markets." Kroger also says about 100 associates will have options through the transition to Richmond. Its Roanoke district leadership team will remain here.
ROANOKE, Va. (August 4, 2020) – Today, Kroger Mid-Atlantic announced plans to relocate its division office from Roanoke to Richmond by the end of 2020. The move will establish division operations in a location that is better equipped and positioned to serve and support all markets throughout Kroger Mid-Atlantic. Additionally, recent growth for the division has been centered on the Richmond and Hampton Roads regions as those areas have seen significant increases in population over the years, creating greater demand for grocery stores.
Kroger Mid-Atlantic has created a number of opportunities to ensure that its approximately 100 associates have options through this transition. The company's warehouse operations, logistics and its Roanoke district leadership team will remain in the region. "As we prepare for this next chapter in our division, we want our associates and communities to know that we're committed to a safe, seamless and positive transition," said Paula Ginnett, president of Kroger Mid-Atlantic. "This is not a goodbye to Roanoke because we will remain committed to the region and we will continue to support our associates, customers and community partners throughout the area."
Kroger opened its first store in the Roanoke Valley 91 years ago and currently operates 11 stores in the region. The relocation will have no impact on stores, pharmacies or fuel centers in the Roanoke area. The Kroger Mid-Atlantic division office is located at 3631 Peters Creek Road in Roanoke. The Richmond division office will be located in Glen Allen at 140 East Shore Drive. Kroger Mid-Atlantic plans to have its Richmond office in full operation by the start of 2021.
A new public television show is looking to help create more of a "Buzz" for local non-profits when it comes to upgrading their image and marketing efforts. More on a program debuting tomorrow night, from WFIR's Gene Marrano: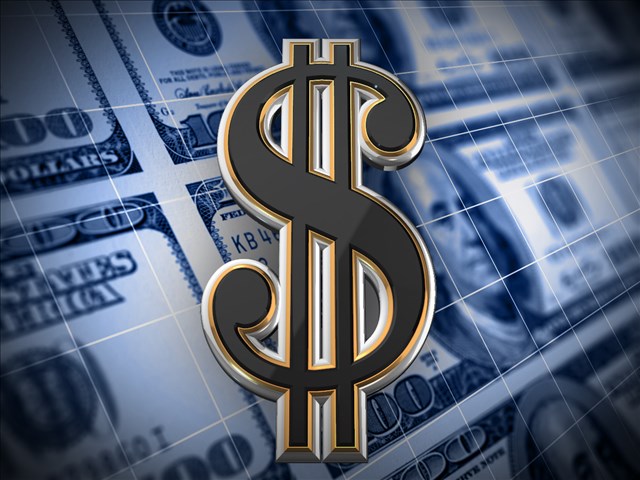 Roanoke is celebrating the opening of its Financial Empowerment Center with a virtual ribbon cutting this afternoon. WFIR's Ian Price has more:
Air traffic at Roanoke-Blacksburg Regional Airport remains well below the numbers of one year ago, but airport officials say there is some long-term reason for optimism amid the downturn. About 13,500 passengers flew into or out of ROA in June, and that is close to an 80% drop from June of last year. Airport Spokesperson Brad Boettcher says airlines serving Roanoke have cut back passenger capacity here by more than 50%, but the only non-stop route that has been dropped is to New York City. More from WFIR's Evan Jones: