Local Business and Economic Development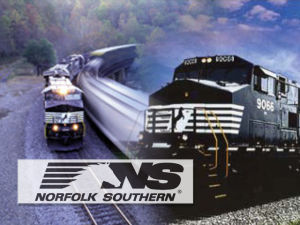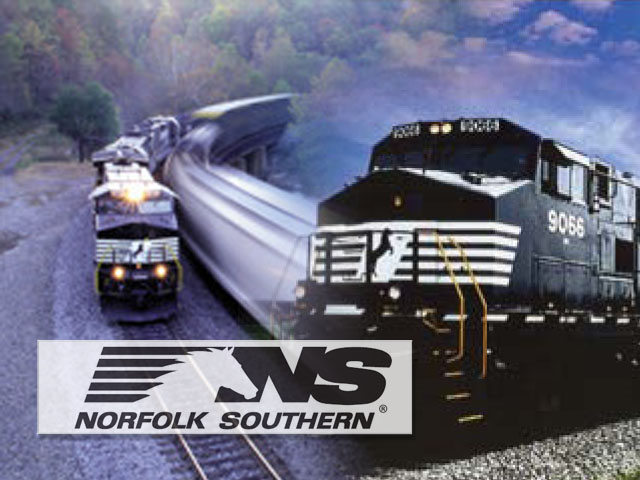 Three years after Norfolk Southern moved 500 jobs from Roanoke to Norfolk and Atlanta, the railroad made it official today – it will move its entire corporate staff to Atlanta. Norfolk has served as the company's corporate headquarters ever since the Norfolk and Western and Southern Railways merged more than three decades ago. Today's announcement is no surprise; it comes after months of reports such a move was likely in the works. But it will mark the end of Norfolk Southern's significant corporate presence in Virginia, one that goes back to the founding of the Norfolk and Western Railroad in the late 1800's.
From the Associated Press: Records from Atlanta's economic development authority indicate the company proposes construction of a new headquarters campus with 750,000 square feet (69,600 square meters) of office space in the city's Midtown area. The project would involve about 850 full-time workers relocating to Atlanta. Deal announced the company's plans Wednesday afternoon at the Georgia Capitol. Norfolk Southern's railroad subsidiary operates in 22 states and the District of Columbia, transporting freight that includes automotive and industrial products and coal.
News release: Norfolk Southern Corporation (NYSE: NSC) today announced plans to relocate its headquarters to Atlanta. "Alignment, collaboration, and accountability are the hallmarks of Norfolk Southern's plan to transform this company and its culture. Our new headquarters in Atlanta advances these key elements of success," proclaimed Jim Squires, chairman, president and chief executive officer, addressing employees this morning. "Our potential has always been great and now is greater still, as we bring together all of our headquarters functions into a single, integrated team."
"Norfolk Southern is grateful to the city of Norfolk and the commonwealth of Virginia for their support of our company over the last three plus decades," Squires continued. "We look forward to the continued growth of our business in the commonwealth as the many operating employees who remain serve the customers and promote economic development in this integral part of our network."
"As a major hub for both transportation and innovation, Georgia is a fitting home for Norfolk Southern's new headquarters," said Georgia Gov. Nathan Deal. "As the No. 1 state for business six years in a row, Georgia has become a preferred location for industry leaders such as Norfolk Southern who seek an expansive infrastructure network, a culture of collaboration, and ready-to-work communities. This announcement also reinforces Georgia's distinction as the Southeast's gateway to global commerce. We appreciate Norfolk Southern's significant investment in Fulton County and look forward to celebrating the company's future growth and continued success."
Atlanta Mayor Keisha Lance Bottoms added, "With a shared history dating back to 1846, we are proud Norfolk Southern now calls Atlanta home. This relocation was made possible, in part, by the passing of the Gulch deal and is a reminder that great things happen when our public and private sectors work together. Norfolk Southern will be a great addition to our city, and I look forward to partnering with them as we work to build One Atlanta."
To create its new headquarters, Norfolk Southern is in advanced discussions to purchase a site from Cousins Properties at 650 West Peachtree St. NW, in the heart of Midtown Atlanta's growing intersection of corporate, technological, and academic power. In addition, Norfolk Southern intends to engage Cousins Properties to manage the development of its new headquarters. Details of this engagement are expected during the first quarter of 2019.
Progress on Norfolk Southern's move to Atlanta has already commenced and will span the next several years as the new headquarters is constructed.
Squires concluded, "Norfolk Southern values Atlanta's vitality and looks forward to contributing more of our own energy to its business, social, and community environments."
The largest private donation ever received by Virginia Tech will be used to foster growth on its joint campus in Roanoke. More from WFIR's Gene Marrano:
The former Vinton Motors property at the corner of Pollard Street and Washington Avenue that's been vacant for almost a decade will be re-born as "Vinyard Station" – a nod to the family that has sold the property to developer Dale Wilkinson. That announcement was made this morning at Vinton's State of the Town address. Wilkinson has redeveloped many older properties in the valley. Expect a groundbreaking in the spring. The only proposed tenant announced so far is a tap house. Wilkinson says Vinyard Station should open within a year.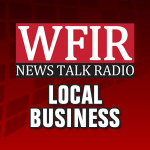 Learning how other localities have grown their "innovation economy" – and telling them about success stories here – is one major reason Roanoke is now a member of the "City Innovation Ecosystem Program." WFIR's Gene Marrano has the story: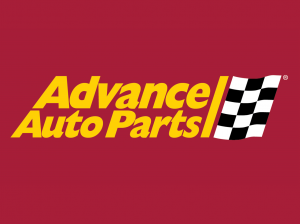 Advance Auto Parts is moving its headquarters Roanoke to Raleigh North Carolina. It's not a major surprise: the company had placed many of its top executives in Raleigh after buying out competitor Carquest.  Advance says it will continue to employ about 600 people in Roanoke, the city where the company was founded almost 90 years ago. Before he became a minority owner of the Roanoke Rail Yard Dawgs, Chip Grubb spent 18 years working in Human Resources for Advance in Roanoke. He says more than a thousand employees worked for Advance Auto Parts while he was there.
RALEIGH, N.C. (AP) — Advance Auto Parts Inc. is moving its headquarters from the Virginia city that was its home for nearly 90 years to North Carolina's tech-heavy capital city, the company announced Wednesday. The parts retailer plans to continue employing about 600 employees in Roanoke, Virginia, but the headquarters move and expansion in Raleigh were prompted by the relative ease in attracting computer-savvy talent as the company broadens its online presence, CEO Tom Greco said. "Talent availability is absolutely the No. 1 driver. You have to have access to software developers, software engineers," Greco said. "We have a great talent pool here in Raleigh to do that type of work."
The move adds about 435 jobs in Raleigh, most of them focused on data analytics, internet commerce and other computer technology roles. The jobs must pay an average of $96,000 a year and Advanced Auto Parts must maintain more than 700 positions already in North Carolina in return for an $11 million package of state and local incentives approved Wednesday. Advance Auto Parts had split corporate and support operations between Roanoke and Raleigh for four years after buying Raleigh-based General Parts International Inc. The majority of Advanced Auto's top executives were already based in Raleigh, Greco said. North Carolina kept the combined company's corporate operations in Raleigh in 2014 with more than $17 million in tax breaks.
Advance Auto Parts started as a variety-store chain in Roanoke in the 1930s and became a specialty auto parts chain in the 1970s under Nicholas Taubman, who succeeded his father as top executive.
Advance Auto Parts operates nearly 5,000 stores in the United States, Canada, Puerto Rico and the U.S. Virgin Islands. The company this month reported profits of $370 million over the first three quarters of the year, up 27 percent over last year.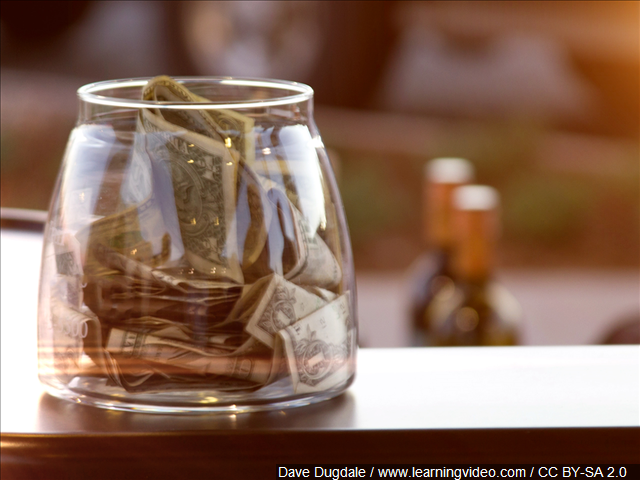 If you decided to donate yesterday for Giving Tuesday, a new study says your money is unlikely to be misused. WFIR's Ian Price has more: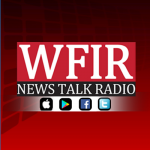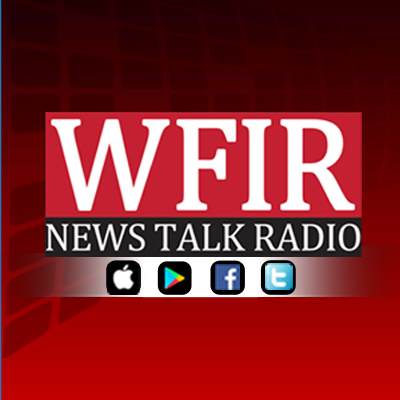 A coalition of Appalachian environmental groups hopes some abandoned coal mines can take on new lives as economic ventures like solar farms. They have identified 20 now-abandoned mine sites in four coalfield states — including Virginia. Among their suggested new uses: solar energy farms, but critics say the funds needed to so would be a misuse of taxpayer dollars. WFIR's Evan Jones has more:
It has been one week since Amazon announced it will build a new headquarters complex in Alexandria — and the major role Virginia Tech played in Amazon's decision became clear. The decision is seen by many as significantly elevating Tech's global stature and role into the next century. WFIR's Evan Jones has more: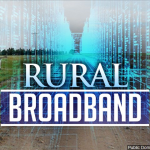 Botetourt County and rural electric cooperative are combining forces in efforts to attract a state grant, one that would help bring broadband internet access to some areas of the county where it is currently not available. Proponents say providing broadband service to rural areas now is just as important as bringing electric service to them was in the 1930's and 40's. WFIR's Evan Jones has more:
11-19 Rural Broadband Wrap1-WEB
The grant application includes a public comment period that runs through November 30. Comments should be submitted by noon November 30 by mail, email or fax:
By mail:
Gary Larrowe
Botetourt County Administrator
1 West Main Street
Finacastle, Va 24090
Or by email to sfain@botetourtva.gov
Or by fax to (540) 473-8225.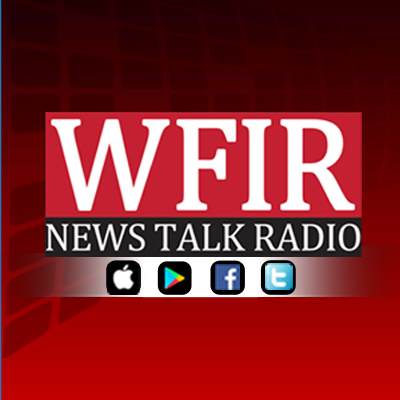 As the Southwest Virginia Wildlife Center deals with ongoing attorney costs, a fundraiser is planned for Monday at the Tanglewood Buffalo Wild Wings. WFIR's Ian Price has details on why the fundraiser is necessary: