Local Business and Economic Development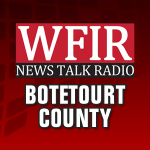 Matt Ward won a three-way contest to capture the Republican party's nomination for Botetourt County sheriff in Tuesday's primary. Ward is a master deputy in the sheriff's office, and he will face Independent candidates Danny Crouse and William Stowell in November. Ward captured about 56% of the votes cast, followed by Jeff Stritesky with 30% and Mike Vineyard with 14%.
In Botetourt  County's Blue Ridge District, incumbent Board of Supervisors member Billy Martin easily turned back a Republican Party primary challenge from Walter Michael, gaining about 67% of the vote. Martin is currently the board's chairman.
In the Republican primary race for the county's Commissioner of the Revenue, Chris Booth defeated Michael Griffin 57-43%.
16 West Marketplace on Church Avenue in Roanoke is harkening back to its roots as the former site of an S&W Cafeteria. It's now home to the "Crafteria" with outdoor signage that recreates the old S&W sign. You can find handmade food and goods there as co-founder Mark Lynn Ferguson explained at a ribbon cutting this morning.  The new "makers market" features goods from more than 60 craftspeople; there's also a community kitchen that can be rented out by food entrepreneurs.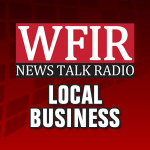 At one time "The Yard" meant the entertainment district centered on Henry Street in Gainsboro. Tomorrow an all-day event there (including a soul food "cookoff") and on surrounding streets aims to evoke that period of time – and raise funds. WFIR's Gene Marrano has the story: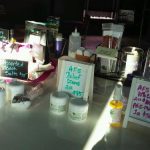 There's lots of talk these days about CBD oils and the possible health benefits – and a Vinton-based company is looking to cash in. WFIR's Gene Marrano has the first of several stories on "LilyHemp" and the market for CBD's: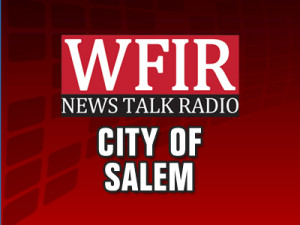 Salem Mayor Randy Foley says the city has some hopes and ideas for the futures of two large industrial properties, but they must wait for the owners to make their own decisions first. Developers purchased the former Valleydale plant more than two years ago, but no firm plans for its future have been announced. Nor has General Electric told city leaders what future plans in might have for the Salem property once production ends there, as announced last year. WFIR's Evan Jones has more with Mayor Foley:
On this Memorial Day weekend plenty of people are enjoying what Smith Mountain Lake and the communities around it have to offer. More from one of the chief "cheerleaders" for the region, who is getting ready to move on, with WFIR's Gene Marrano:
A Salem institution that was on the verge of closure due to legal troubles said thank you to those who supported them. WFIR's Clark Palmer has more.
Its time for new leadership at the Smith Mountain Lake Regional Chamber of Commerce says the outgoing executive director – but its also about her physical challenges says Vicki Gardner, who spoke with WFIR's Gene Marrano:
Salem Mayor Randy Foley appeared live on today's Roanoke Valley Morning News, where topics ranged from a pending tax increase vote to the status of a search for a new city manager. Foley says additional funding is needed to pay for long-sought improvements to Salem High School and other capital projects — and there are reasons city manager search has not yet progressed very far. Here is the full conversation: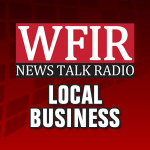 News release: -Governor Ralph Northam today announced that Ozmo, a technology company that builds software products for mobile operations and their customers, will invest over $200,000 to expand its existing operation in Montgomery County. The project will position the company to meet increasing demand for its products from top mobile operations and device manufacturers from around the world, creating 40 new jobs.
"Since its arrival in Montgomery County just three years ago, Ozmo has grown from a small startup to a thriving company," said Governor Northam. "The New River Valley's impressive cluster of technology businesses continues to grow thanks to the region's renowned educational institutions that will supply a tech talent pipeline for years to come. The Commonwealth is proud to support Ozmo's job creation efforts and we thank the company for choosing to expand and reinvest in here in Virginia."
With a customer base including Verizon and TELUS, Ozmo helps mobile operators and their consumers solve any device, application, or software issue quickly and effectively. Over 75,000 contact center agents use the company's support platform, which scales to assist mobile operators and device manufacturers of all sizes. The Ozmo platform assists in over 25 million support interactions each year.
"Information technology is evolving rapidly in the Commonwealth and beyond, and we rely on innovative companies such as Ozmo to keep Virginia at the forefront of this industry," said Secretary of Commerce and Trade Brian Ball. "This exciting expansion will nearly double Ozmo's workforce in Virginia, demonstrating that the sky is the limit for homegrown IT firms in the New River Valley. We thank Ozmo for its commitment to growth in Montgomery County, and for the creation of 40 new, 21st-century jobs in the Commonwealth."
"Ozmo is doubling down on its commitment to growing in downtown Blacksburg," said CEO of Ozmo David Catalano. "Our proximity to Virginia Tech provides us a unique advantage of access to top talent, while also being able to offer exceptional quality of life for our employees. We look forward to growing locally in order to support the increasing demand for our products worldwide."
The Virginia Economic Development Partnership worked with Montgomery County to secure the project for Virginia. VEDP will support Ozmo's job creation through the Virginia Jobs Investment Program (VJIP). VJIP provides consultative services and funding to companies creating new jobs or experiencing technological change in order to support employee training activities. As a business incentive supporting economic development, VJIP reduces the human resource costs of new and expanding companies. VJIP is state-funded, demonstrating Virginia's commitment to enhancing job opportunities for citizens.
Ozmo is currently participating in VEDP's award-winning Virginia Leaders in Export Trade (VALET) Program. VALET is an application-based, two-year global export acceleration program that provides participating companies with assistance from a team of experienced international service providers to help meet their export goals.
"We value businesses like Ozmo that are investing in our community and creating even more technology-based jobs, which are attractive to both our citizens and others who wish to relocate to our region," said Montgomery County Board of Supervisors Chair Todd King.
"Ozmo's expansion in Montgomery County demonstrates a burgeoning high-tech business environment in the New River Valley with a workforce prepared to meet the needs of a growing mobile market," said Senator John S. Edwards. "Since 2012, VJIP has assisted in more than 2,000 jobs brought to Montgomery County, and its support in this expansion is yet another testament of its commitment to job creation in the region."
"David Catalano and his team at Ozmo work tirelessly to build and maintain relationships with some of the most impactful telecommunications companies in the world," said Delegate Chris Hurst. "I am thrilled that Ozmo will be making additional investments in the New River Valley, proving that the region around Virginia Tech and Radford University is one of the best for tech talent in the nation."