Local Business and Economic Development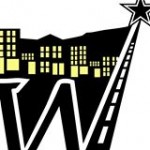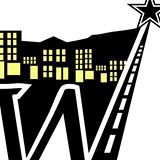 The latest version of Restaurant Week through this Saturday on Williamson Road has a definite international flair, as WFIR's Gene Marrano reports:
What started as an occasional Monday night event for adults has turned into a monthly block party beginning tonight in downtown Roanoke. Tonight's event is the Halloween themed Saints and Sinners event. WFIR's Ian Price has details on why the event needed more room:
A partnership between Google affiliate Wing and Virginia Tech led to a first in the nation on Friday – deliveries by drone from a local Walgreen's, FedEx and from the Sugar Magnolia retail sweet shop to several homeowners. WFIR's Gene Marrano was an eyewitness:
There's a good chance if you tear open a tube of something powdered and pour it into a liquid it was packaged by Stik-Pak Solutions in Franklin County – which broke ground this morning on a new headquarters facility at the Summit View Business Park on US 220. Its the second company to do so recently. Stik-Pak plans to move into its new 50,000 square foot building by mid 20-20. Its a 14- million dollar project that will eventually double in size and triple its workforce to almost 100. The new Stik-pak jobs created will average about $46,000 a year. Michael Burnette is the economic development director for Franklin County:
The Mayor of Covington revealed some statistics that concern him at a press conference yesterday in Roanoke. WFIR's Ian Price has more:
A coffee shop in the Wasena neighborhood hopes a newly launched fundraising campaign can  bring new products to customers. WFIR's Clark Palmer has that story.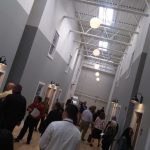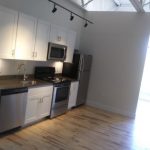 The transformation of the old William Byrd High School into The Billy Byrd apartment complex is complete. Town of Vinton and Roanoke County officials helped cut the ribbon today. There are 82 1-and-2 bedroom apartments ready to be leased says developer David Walker. Waukeshaw Development invested 12 million dollars in the project; which left many of the old high school features intact – including the gymnasium floor – in order to be eligible for historic tax credits.
Several CBD retail outlets have popped up around the valley recently – one of the newest planning to open by early November is owned by a couple not too far removed from college. More from WFIR's Gene Marrano:
After moving from Towers Shopping Center in the city, Bricks 4 Kidz cut the ribbon in southwest Roanoke County today – where the demographics should be a good fit. More from WFIR's Gene Marrano:
The group behind efforts to see Amtrak service extended to the New River Valley say state transportation officials are firmly behind the idea — but local supporters must be prepared to remain patient. Rail advocates say visit last week from Secretary of Transportation Shannon Valentine to Christiansburg was very encouraging. WFIR's Evan Jones has the story: