Local Business and Economic Development
The Roanoke-Blacksburg Technology Council is now in its 21st year. Its mission has been and continues to be nurturing high-tech startups, helping them grow into larger businesses. John Phillips became the RBTC's president  last year: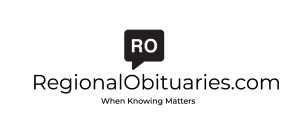 It can cost many hundreds of dollars to run a printed obituary – on top of already expensive funeral costs. WFIR's Gene Marrano has details on the progress of an online "o-bit" service that debuted last year:
2-12 Regional Obits Wrap#2-WEB
The Roanoke Higher Education Center Executive Director Kay Dunkley says they have programs to help adults overcome the "digital divide." Hear her talk about the 20 year old Higher Ed Center below: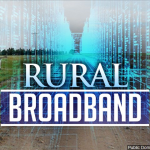 Roanoke County is developing a plan with private high speed internet providers that can fill in the current broadband gaps. First comes public feedback, as WFIR's Gene Marrano reports: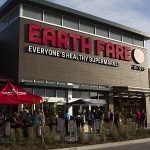 Earth Fare is closing all of its stores – including the one in Roanoke on Franklin Road that opened in late 2017. Liquidation sales are beginning at all 50 locations while the North Carolina-based company looks for a buyer. "Continued challenges in the retail industry impeded the company's progress," Earth Fare says in a news release.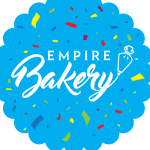 Empire Bakery in Rocky Mount cut the ribbon this morning on an expansion that will create 75 new jobs. The 10 million dollar-plus investment includes 32,000 square feet of new space and renovations to 12,000 more,  plus 2.3 million dollars in new equipment. The company currently employs 185 people and produces ready-made cakes, cookies and desserts for Kroger and its affiliated divisions nationwide. Empire moved from Roanoke to Rocky Mount in 2010.H-R Recruiter Anthony Johnson says he has about 30 people left to hire: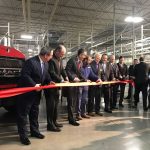 Not all the major economic developments in Virginia are from up north. The Governor was back in this area today for the second time within the past two weeks, as WFIR's Gene Marrano reports:
PREVIOUS: A major economic development announcement for the Roanoke Valley: Mack Trucks will open a new plant that will employ 250 workers — and local officials expect it to create close to 600 secondary jobs. Mack President Martin Weissburg says they will build a new line of medium-duty trucks when the Glenvar-area facility opens.
The financial impact on the valley would appear to be huge. Economic Development officials expect the new Mack plant will have an overall annual impact of $364 million once it is up to full operation.
NEWS RELEASE: Virginia Gov. Ralph Northam joined Roanoke County and company officials today to announce that Mack Trucks, part of the Volvo Group, will invest $13 million in a new facility to build a new line of medium duty trucks. The plant, to be known as Mack's Roanoke Valley Operations (RVO) facility, will employ 250 in the former LSC Communications building in western Roanoke County.  
 "We are thrilled that Mack selected Roanoke County for this project," said David Radford, chair of the Roanoke County Board of Supervisors. "This is the next generation of truck and it will originate here in Roanoke County where we have the business climate and workforce to help fuel Mack's success."
"We look forward to the opportunities our new medium-duty product line will bring for the company, our employees and the Roanoke Valley community," said Mack Trucks president Martin Weissburg.  "We're very grateful to the Commonwealth of Virginia and Roanoke County for their support of this project, and we look forward to growing this new business and being a successful and engaged corporate citizen."
Roanoke County and the Roanoke Regional Partnership worked with the Virginia Economic Development Partnership for almost two years on this project. Governor Northam approved a $700,000 grant from the Commonwealth's Opportunity Fund and the Virginia Jobs Investment Program will support Mack's employee training activities. Roanoke County will provide a matching performance grant based on employment and investment goals.
The Roanoke Valley Operation (RVO) will pay an above average wage and create additional indirect jobs and economic benefits.  Economic impact modeling (IMPLAN) by the Roanoke Regional Partnership estimates this project will have an overall annual economic impact of $364,171,198 at full operation and spur creation of 594 secondary jobs.
"Mack brings an iconic brand to Roanoke County and strengthens the economic base with high-paying and skilled jobs in a prominent industry sector," said Jill Loope, Roanoke County director of economic development.
"Mack strengthens an already robust transportation-related manufacturing sector in the greater region," said Beth Doughty, executive director of the Roanoke Regional Partnership.  "There already are 25 firms in this strong cluster and now there are 26 with this announcement."
The RAMP business accelerator in downtown Roanoke on South Jefferson will welcome its next cohort of high-tech startups in May. Its a 16-week program. Mary Miller is the program's director. She was on Virginia Technology Today this morning :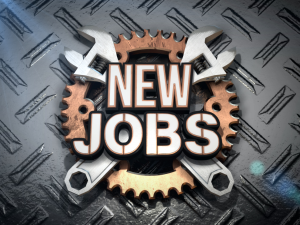 Governor Northam will join an economic development announcement tomorrow in the Glenvar area. It is set for tomorrow morning at the ValleyTech Park just off US 11/460 west of Salem.
NEWS RELEASE: Economic development event in Roanoke County
WHAT: An important economic development event in Roanoke County about new jobs and investment.
WHEN: Thursday, January 30 at 9:30 a.m.
WHO: Government officials and business representatives join Virginia Gov. Ralph Northam.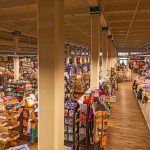 The Mast General Store that will open later this year will be the 10th – and the first in Virginia. It will be the first major retailer in downtown Roanoke for decades – and they're hiring, as WFIR's Gene Marrano reports: