Local Business and Economic Development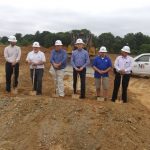 A groundbreaking this afternoon in Franklin County for a new centralized warehouse and offices for Virginia Furniture Market. President and owner Joel Shepard says the 10 million dollar investment should be completed early next year. Virginia Furniture Market operates 8 stores; Shepard says the new central warehouse should also speed up delivery times to customers.
In 2020 and despite the pandemic, Goodwill Industries of the Valleys placed 2600 people in jobs and helped individuals attain 6300 industry-recognized credentials. New President and CEO Richmond Vincent Jr. says the stakes are higher now, with many seeking to learn skills in a brand-new field. Vincent succeeded the retiring Bruce Phipps at Goodwill last month. He was live in studio this morning; hear the complete conversation below, or watch it on Facebook.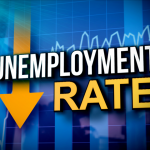 (from Governor's office) Governor Ralph Northam today announced that Virginia's unemployment rate fell 0.4-percentage point to 4.7 percent in April. Virginia's seasonally adjusted unemployment rate continues to be below the national rate, which rose to 6.1 percent.
"Virginia's unemployment rate has decreased every month since last June and is edging closer to pre-pandemic record lows," said Governor Northam. "More people are working, businesses are hiring, and our economy is getting even stronger as more and more Virginians receive their COVID-19 vaccines. Our Administration remains focused on ensuring there is opportunity for every Virginia resident, in every part of our Commonwealth so we can all move forward."
Total nonfarm payroll employment increased by 2,400 jobs in April. The labor force decreased by 12,422 to 4,225,614, and the number of unemployed residents decreased by 17,097 to 197,338. The number of employed residents rose by 4,675 to 4,028,276. Virginia's over-the-year job gain of 7.7 percent was less than the 10.9 percent increase nationwide.
"It's great to see more Virginians getting back to work, and industries that were hard hit by COVID-19, like tourism and hospitality, making a comeback," said Secretary of Commerce and Trade Brian Ball. "Governor Northam has made wise, measured decisions throughout the pandemic, which is a major reason why Virginia's economy is faring better than other states. We know we still have work to do, but this decrease in the unemployment rate is welcome news."
Munters Group broke ground on their new home in Botetourt County this morning at Greenfield. It will replace the current home for the air treatment and climate solutions manufacturer in Buena Vista.  About 200 current Munters employees are expected to work at the new 365,000 square foot building when it is completed. The project could generate another 160 jobs. The company is based in Sweden. Botetourt County supervisor Billy Martin: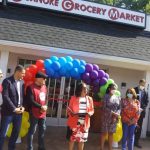 Parts of Northwest Roanoke City have been labeled as a "food desert" but now there's a new option for fresh meats, produce, spices and other items – with a Middle Eastern flair. Roanoke Grocery Market in the 3800  block of Melrose Avenue cut the ribbon today. Roanoke City Council member Stephanie Moon-Reynolds gave the city's official welcome; she says Roanoke Grocery Market may inspire other investors in Northwest. The store owner says some patrons have been coming in from out of town to purchase their unique food items.

The Roanoke Valley-Alleghany Regional Commission released a comprehensive economic development strategy for public review…WFIR's Rob Ruthenberg has this report
CLICK HERE to view the strategy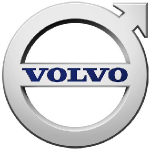 (Volvo news release) Volvo Trucks North America today announced that employees represented by the United Auto Workers (UAW) rejected a new five-year labor agreement covering approximately 2,900 members of UAW Local #2069 at the New River Valley truck assembly operations in Dublin, Virginia.  The company has been informed that UAW-represented employees will report to work on May 17.
"We look forward to working with the UAW to resolve whatever the outstanding issues are, and we remain confident that we will be able to reach a mutually beneficial agreement," said NRV Vice President and General Manager Franky Marchand. Negotiations began on February 8 and the negotiating teams reached a tentative agreement on April 30.
The NRV plant employs more than 3,300 people, about 2,900 of whom are UAW members.  The plant is in the midst of a $400 million investment for advanced technology upgrades, site expansion and preparation for future products, including the innovative Volvo VNR Electric truck. The plant has added 1,100 jobs since the last union agreement was implemented in 2016, and is on track to have a net increase of approximately 600 positions in 2021.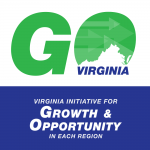 The GO Virginia economic development initiative that is a public-private partnership continued its regional meeting tour today in Region 2 – covering much of southwest and central Virginia – via Zoom. The need for a better skilled workforce, broadband and other infrastructure needs and the lack of sufficient affordable child care were seen as current challenges to economic growth. The Virginia Chamber of Commerce is hosting the  GO Virginia "Blueprint 2030" regional meeting tour. Ray Smoot is the Region 2 chair; he says air travel accessibility also remains an obstacle to growth.