Local Business and Economic Development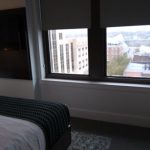 A project about 5 years in the making is open for business – the Liberty Trust Hotel, in the former bank and office building on South Jefferson Street in downtown Roanoke. The upscale "boutique" hotel features 54 rooms, many with sweeping views of the city. The Liberty Trust Hotel building dates back to 1909; many original design features were left intact in order to qualify for historic tax credits. Room rates per night range from $160 to $500 a night. Vishal  Savani is managing director for the development company.
Air travel is bouncing back in a big way at Roanoke-Blacksburg Regional Airport, but officials say a pilot shortage may limit the rebound's continued growth in coming months. The 2022 numbers so far are for January, and they show a passenger count at ROA more than 80% higher than the year before, but Airport Spokesperson Brad Boettcher says the number of available airline seats has not grown. It is mainly the result of regional jet pilot shortage, and those are the planes providing the great majority of flights here. But on the positive side, local capacity has held up much better than many other regional airports. More from WFIR's Evan Jones: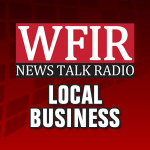 (Roanoke County release) Birmingham, AL-based Blackwater Resources, LLC announces the arrival of Burlington, formerly known as Burlington Coat Factory at Tanglewood, the 800,000 SF mixed use center that sits at what is known as the gateway to Roanoke County. Burlington will occupy the former Stein Mart space with interior redevelopment currently underway. Burlington is an American national off-price department store retailer, and a division of Burlington Coat Factory Warehouse Corporation with 740 stores in 40 states and Puerto Rico.
Founded in 1972 in Burlington Township, New Jersey, Burlington is the third largest off-price retailer after TJX Companies and Ross Stores. John Abernathy, President of Blackwater Resources explains, "We are excited to welcome Burlington to the retail mix at Tanglewood. This continues the growth momentum underway, and is another great story
in the ongoing redevelopment of Tanglewood." The store in northwest Roanoke will close on June 1.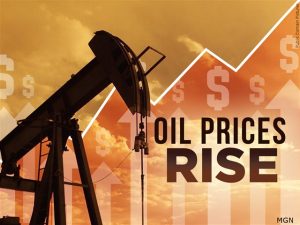 The sharply higher price for crude oil means increased costs for airlines — and officials at Roanoke's airport say they're working to keep that from negatively impacting service here. It's a concern for any regional airport in the country where most of the planes flying in and out are regional jets. WFIR's Evan Jones has the story: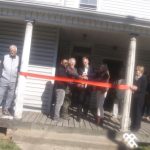 The non-profit Restoration Housing has embarked on their third project in the Southeast Roanoke Belmont Neighborhood. In this case a circa 115-year old house will be renovated and turned into a two-family, affordable rental property. Historic tax credits will also offset some of the $260,000 it will take to renovate the house on Stewart Avenue Southeast. Its the 6th project in all Restoration Housing has taken on, focused on turning blighted homes into affordable rental properties. Isabel Thornton is executive director for Restoration Housing:
A Roanoke Valley auto dealer is on the move — and expanding. Southern Team Automotive Group will build a new Hyundai Sales and Service facility at Peters Creek and Williamson Roads in the Hollins area. It will be the 10th Roanoke-area expansion for the Southern Team in the last 33 years. Jill Loope is Roanoke County's Director of Economic Development:
The facility will include fast-charging electric vehicle capabilities. Construction is set to begin this spring.
On a related note, Loope says this announcement demonstrates the importance of the region's busiest roadways to all things automotive:
Another example, she says, is Discount Tire currently building a new sales and service facility along Electric Road where Ragazzi's restaurant once stood.
NEWS RELEASE: ROANOKE, Va., March 8, 2022 – Southern Team Automotive Group is excited and proud to announce the opening of a brand new, state-of-the-art Hyundai Sales and Service facility in Roanoke, VA. This 30,000-plus square foot facility will be located at 7300 Williamson Road in the Hollins area in North Roanoke County with easy access from I-81. This bright and modern two-story showroom and facility expands the original plan for the Southern Team Auto Mall bringing a new buying and service experience for Hyundai owners. This all new Hyundai Facility designed with Fast Charging Electric Vehicle capabilities will be under construction in the Spring of 2022 with completion expected in the Winter of 2022.
Proposed features include:
• Hyundai's latest "GDSI 2.0" design with a two-story open showroom that is bright and easy to browse.
• All possible Energy Saving building solutions and technology will be used in construction, including LED lighting both inside and on the display areas for the new facility.
• A modern open and easy to browse showroom complete with separate indoor delivery bays.
• Two indoor sales/service lounges with free mobile charging stations, Wi-Fi and other amenities, including complimentary Fresh Grind-and-Brew Coffee as well as the latest soft drinks with Coke's Freestyle soft drink dispenser.
• A Hyundai boutique store selling Hyundai merchandise and accessories.
• Modern service bays with triple lane drive-in service greeting areas including an express service lane, with the service entrance right up front and easy to access.
• The new service facility will feature the latest technology as well as the capability to service Hyundai's new Ioniq electric vehicle models along with multiple DC Fast Charging Stations.
• A modern, friendly environment to help make your car buying experience Fast, Fair, and Easy!
"Southern Team has been honored to provide the best in Hyundai Sales and Service to the Roanoke Valley and Southwest Virginia now for 33 years," says Southern Team President and
General Manager, David Dillon. "We are excited to announce that we will bring the latest Hyundai facility design experience and the newest technology to our Hyundai owners with this new showroom." This project represents the 10th expansion of the Southern Team Automotive Group in Western Virginia over the past 33 years. "Southern Team is a valuable Roanoke County business and an engaged corporate partner. We appreciate their continued investments and commitment to grow their footprint in Roanoke County," said Paul Mahoney, Chair of the County Board of Supervisors.
Southern Team expects the new facility to be completed in the Winter of 2022.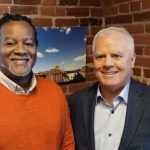 One of the threats emanating from the Russia-Ukraine crisis is not only a war on the ground – it is possible Russian cybersecurity attacks in Ukraine. It happened about six years ago and cost American companies billions of dollars. What does your company – large or small – need to know about cybersecurity? WFIR's Gene Marrano has more, "In Depth."