Local Business and Economic Development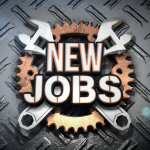 The Roanoke Regional Partnership has just launched an AI-powered jobs board that harvests data from 14,000-plus websites daily, posting what director of talent strategies Julia Boas says will feature "every" job available in the area. Job seekers can use filters to narrow down their searches. The regional jobs board is available on the get2knowroanoke.com website. (see link below)
https://get2knownoke.com/jobs-board/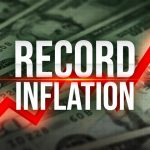 WASHINGTON (AP) — The Federal Reserve's preferred inflation gauge rose last month at its fastest pace since June, an alarming sign that price pressures remain entrenched in the U.S. economy and could lead the Fed to keep raising interest rates well into this year.
Friday's report from the Commerce Department showed that consumer prices rose 0.6% from December to January, up sharply from a 0.2% increase from November to December. On a year-over-year basis, prices rose 5.4%, up from a 5.3% annual increase in December.
Excluding volatile food and energy prices, so-called core inflation rose 0.6% from December, up from a 0.4% rise the previous month. And compared with a year earlier, core inflation was up 4.7% in January, versus a 4.6% year-over-year uptick in December.
The report also showed that consumer spending rose 1.8% last month from December after falling the previous month.
January's price data exceeded forecasters' expectations, confounding hopes that inflation was steadily decelerating and that the Fed could relent on its campaign of rate hikes. It follows other recent data that also suggested that the economy remains gripped by inflation despite the Fed's strenuous efforts to tame it.
INFLATION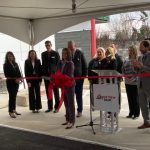 Nine months after a groundbreaking Ridge View Bank cut the ribbon at its first branch on West Main Street in Salem this morning.  3 other Ridge View projects are under construction – including the home office on Franklin Road in Roanoke City. Carrie McConnell is the President of Ridge View Bank, which could branch out to as many as four states at some point.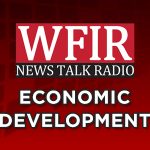 More than $66 million in state grants for four projects within the Life Sciences sector that were approved last year are finally being released. The City of Roanoke will receive $15.7 million dollars for the shared wet/dry lab space business incubator it hopes to open in less than two years. That shared space lab project is a partnership that includes Virginia Tech's Corporate Research Center, Johnson & Johnson Innovations, the Roanoke Blacksburg Technology Council, Virginia Western Community College and Carilion Clinic. Brad Boettcher is the Innovation Administrator for Roanoke City in the Department of Economic Development:

RICHMOND, VA – Governor Glenn Youngkin announced more than $66 million in state grants for four projects within the Biotechnology, Life Sciences and Pharmaceutical Manufacturing Cluster. These projects provide job creation, wage expansion, and broader economic growth throughout the Commonwealth.
"In order to make Virginia a leader in biotechnology, life sciences and pharmaceutical manufacturing, we have to accelerate our growth and create a best-in-class business environment for this industry," said Governor Glenn Youngkin. "Each of these projects will bring jobs and opportunity across the Commonwealth and further our position as a national leader in these business sectors. "
During the 2022 Special Session of the Virginia General Assembly, funding was approved for biotechnology-related projects throughout the Commonwealth. This funding is administered by the Virginia Department of Housing and Community Development (DHCD), in partnership with the State Council of Higher Education and a task force comprised of the Virginia Innovation Partnership Authority, Virginia Economic Development Partnership Authority, Virginia Initiative for Growth and Opportunity Board, State Council of Higher Education for Virginia and staff directors of the House Committee on Appropriations and the Senate Committee on Finance and Appropriations.
The city of Roanoke will receive $15.7 million to create an advanced laboratory-incubator to develop new biotechnology companies across southwestern Virginia. This project includes partnerships with the Virginia Tech Corporate Research Center, Roanoke Blacksburg Technology Council, Virginia Western Community College and Carilion Clinic and provides a hub for Johnson and Johnson Innovations.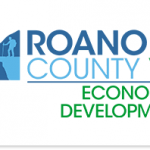 $820,000 in new federal funding has been secured for the jointly-owned Wood Haven Technology Park, located near the I-81 and 581 interchange. It will be used to bring additional water to Wood Haven, with an eye towards future development by first upgrading water and sewer utility capacities.  The cities of Roanoke and Salem, and Roanoke County co-own the 110 acre industrial-zoned tract. The Western Virginia Water Authority hopes to start construction some time this year says spokesperson Sarah Baumgardner: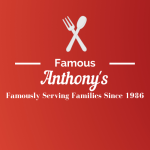 (from Famous Anthony's Facebook) MIRACLES HAPPEN!! We will be keeping the South West (Oak Grove Plaza) location open!!!
A million thank you's to all of you!!
—————————-
(previous post, which refers to the hepatitis outbreak that occurred there last summer and resulted in lawsuits and the local chain restaurant)
ATTENTION
We will be closing our doors for good, at this location(Oak Grove Plaza), Sunday, February 12 at 3pm
We appreciate all the love and support you all have provided us over the years. Our relationships with you mean more to us than we could ever express.
It has not been an easy decision, but one we feel is necessary for us as we continue to rebuild our relationship with the community.
We are working with our team to find them new homes at our remaining locations. Our hope is to have the majority transfer to the Williamson Rd. location as we will be opening that location to normal full time hours starting February 20th.
You ALL are a part of our family and we will miss seeing you daily. We hope you will venture out and visit us at our other locations.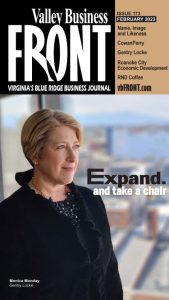 The Valley Business Front magazine is taking a step into the future with this month's edition. WFIR's Emma Thomas has more:
Click here to read the February issue
The Gauntlet Business Program and Competition gets underway tomorrow. Up for grabs in the competition is $300,000 in cash and prizes. WFIR's Denise Allen Membreno has more.