Local Business and Economic Development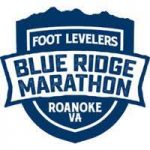 Despite the pandemic and COVID safety conditions still in place the Blue Ridge Marathon and related races in April – and the Down by Downtown music festival – generated a record economic impact for the region of $1.6 million. That's according to analysis by the Roanoke Regional Partnership, which helped launch "America's Toughest Road Marathon" more than a decade ago. Because so many have not been out much over the past year, the money spent by "locals" was weighted more heavily than in a non-pandemic Blue Ridge Marathon year. Julia Boas is the Director of Events and Marketing:
ROANOKE, Va. (May 11, from Roanoke Outside Foundation) – In the midst of the COVID-19 pandemic, the Blue Ridge Marathon and related festivities contributed $1,600,000 in regional economic impact.  As one of the first large in-person events to be held since the beginning of the pandemic, the contribution was needed more than ever to support the regional hospitality industry which has been greatly impacted by COVID-19.
2,800 runners registered for Foot Levelers Blue Ridge Marathon, double marathon, half marathon, relay, Anthem Star 10K, and Carilion Family 1-Miler and the Sunday Slow-K.  The running events, coupled with the four-day Freedom First Down by Downtown music festival, collectively generated a record single-year total of $1,600,000 in economic impact according to an analysis by the Roanoke Regional Partnership.
As the first large-event in downtown Roanoke since the pandemic, this event was able to set the gold standard for hosting safe, in-person events which will play a crucial role in the region's economic recovery. A third of the jobs lost on a net basis, as a result of the pandemic, are in the hospitality industry. Polling of local restaurants, businesses and hotels showed that the weekend drove an unprecedented amount of both local and out-of-town traffic back into downtown.
"Race weekend has always had a positive impact on the businesses in Roanoke, especially the restaurants downtown," said Jason Martin, owner of restaurants Martin's Downtown and Sidecar. "We noticed increased traffic throughout the weekend and there were many first time and out-of-town visitors in our dining rooms. I personally observed many diners sporting marathon shirts that also stuck around for the live music. The whole weekend had a different feel – it felt very festive!"
The good news – there is no shortage of gasoline on the East Coast – the bad news is that the Colonial Pipeline that delivers almost half of that fuel to the East Coast may not flow again until the end of this week after being hacked by an eastern European group.  Gas is up three cents a gallon in Virginia over the past week to an average of $2.76 per gallon. Last year at this time it was more than a dollar cheaper per gallon on average. Morgan Dean is a spokesperson for Triple A mid-Atlantic: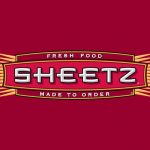 If you work at a Sheetz fueling center and convenience store you are in for a raise: Sheetz, which has over 600 stores across the Mid-Atlantic, has announced a two dollar per-hour wage increase for all of its 18,000 store employees. It goes into effect May 21. Sheetz has also announced a "summer stimulus program" which will mean an additional one dollar per-hour increase until September 23.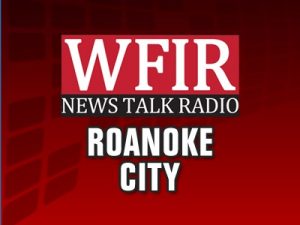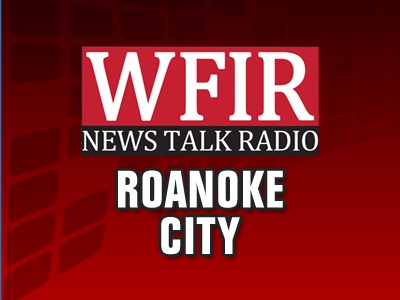 On June 15, 2020, the City of Roanoke Auditing Report concerning On-Street Parking found a potential issue in which parking citations were issued in place of a warning in certain situations. In order to address the situation the City of Roanoke, in partnership with Lancor Parking who operates the PARK Roanoke program, has established a refund program.
Anyone who believes they may have incorrectly received a citation in place of a warning between January 1, 2017, and March 25, 2020, can submit a claim to PARK Roanoke through September 1, 2021. If a claim is found to be eligible, a refund for the total amount of the citation, any fees associated with the citation and compounded interest, will be issued.
Individuals can request a refund by visiting www.parkroanoke.com and clicking on the banner that says: WARNING CITATION REFUND: CLICK HERE TO INQUIRE ABOUT ELIGIBILITY. Please allow up to 10 business days for a reply regarding eligibility. If you qualify, allow three to six weeks for the refund to be processed. Refunds will only be eligible for specific first-time violations including parking within a designated loading zone, parking or stopping in a no-parking zone, and for exceeding timed parking. A full list of eligible violations can be found here.
To ensure this issue is resolved going forward, PARK Roanoke has implemented the following steps:
Completed Full Software upgrade to the TickeTrack System.

Created New SCOFFS that accurately identify warning tickets vs. citations.

Periodic spot audits conducted by management.

Reviewing Current City Code.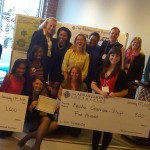 About half of the original group of entreprenuers and start-up company owners that enrolled in this year's Gauntlet Business Program didn't make it to the competition level – where an estimated 300-thousand dollars in cash and in-kind services will be awarded. But there's always next year, as WFIR's Gene Marrano reports: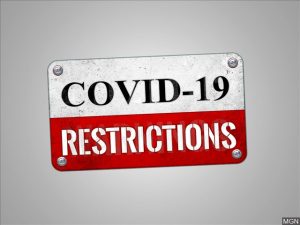 Area restaurant owners say Governor Northam's move re-opening bars to limited seating is a welcome step in the right direction, but some question why it the ban remained in place for so long. The order permitting a resumption of seating at the bar requires six-foot distancing, just like at tables. Owners we spoke to say the financial impact will be positive, but a greater impact might be psychological. More from WFIR's Evan Jones:
Roanoke restaurant and bar owner Jason Martin says Governor Northam's latest executive order will help improve the atmosphere at Virginia bars, and it will provide a financial boost to bartenders. Northam says seating is once again permitted at bars, but as with tables, there must be six-foot spacing. Jason Martin owns Martin's Downtown and Sidecar, and says the ban on bar seating always puzzled him, but he will nonetheless happily take its limited restoration. Martin spoke with WFIR's Evan Jones: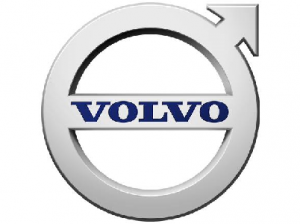 DUBLIN, Va. (AP) — Nearly 3,000 workers at a Volvo truck plant in southwest Virginia have gone on strike.
The decision by the local of the United Auto Workers to strike came after a 30-day contract extension came and went without a new deal.
The union said Saturday it is seeking improvements to wages, job security and benefits.
Franky Marchand, general manager of the New River Valley plant in Dublin, said he's surprised and disappointed by the strike decision. He said he doesn't understand why workers aren't staying on the job while the collective bargaining process continues.
Volvo says the 1.6 million square-foot Dublin plant is the largest manufacturer of Volvo tractor-trailer trucks in the world.