Local Business and Economic Development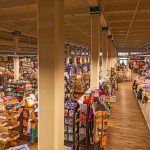 The Mast General Store that will open later this year will be the 10th – and the first in Virginia. It will be the first major retailer in downtown Roanoke for decades – and they're hiring, as WFIR's Gene Marrano reports: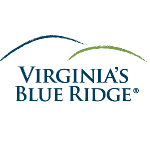 Its quite the winning streak – 2019 was the 10th straight year of hotel room revenue growth in Virginia's Blue Ridge: a 3.7% rise over 2018 and 116 million dollars in total revenue. There was an increase in hotel room demand of just over one percent. Catherine Fox is a Vice President for Visit Virginia's Blue Ridge. The closure of the Blue Ridge Hotel and Conference Center – especially the large meeting space there – is a concern says Fox, with few rooms that size available in the valley for regional conferences.
The Fralin Biomedical Research Institute at Virginia Tech Carilion will expand later this spring, once a new wing is opened. The VT-C Assistant Vice President for Advancement is Kim Blair; she discusses the Fralin Institute on our new long-form "Virginia Technology Today" segment below:
(from Chamber release) The Salem-Roanoke County Chamber of Commerce has named Beth Bell as its new executive director.  Bell started work last week as the organization's new executive leader. Bell will focus on providing support and resources to the Chamber's growing membership base through recognition, strategic connections, relevant events and partnership opportunities.  Bell comes to the Chamber after serving as President of FemCity Roanoke, a local chapter of an international women's business networking community.  Under Bell's leadership, the organization has grown to hundreds of members over the past three years and has a robust and member driven event calendar.
Bell graduated from Radford University with a degree in Business Administration, Management.  After graduation, she began a successful 15-year career at Anthem, Inc, serving primarily in leading cultural and process improvement projects. She excelled in communications and associate engagement.  In addition, Bell is self-employed as publisher of the hyper-local, online resource for families, Macaroni Kid Roanoke.  In this role, Bell has helped local businesses with marketing and engagement opportunities for eight years.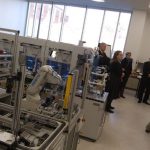 GO Virginia Region 2 highlighted the accomplishments of 15 grant recipients who were awarded funding in 2019, this morning at Virginia Western's STEM building.  Grant funding from the GO Virginia public-private partnership is focused on talent, technology, entrepeneurship, and site development in Southwestern and Central Virginia. To date there have also been more than 200 business "engagements." Ab Boxley is GO Virginia Region 2's Vice Chair: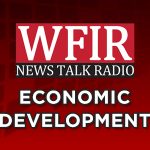 GO Virginia Region 2 will be celebrating the milestones reached by its first round of grantees at a special event tomorrow. More from WFIR's intern reporter Rachel Meell:
"Virginia Technology Today" is the name of a new extended-length in-studio feature that listeners will hear for the first time tomorrow morning at 8:45. A preview from WFIR's Gene Marrano:
The RAMP regional accelerator that got off the ground in 2017 is ahead of the contracted agreement for the number of new jobs that members of three "co-horts" to date have created. The recently-hired President for the organization that oversees it spoke to WFIR's Gene Marrano:

The RAMP high-tech business incubator on South Jefferson Street in Roanoke held a reception for its most recent "graduates" earlier this week. More on the latest cohort from WFIR's Gene Marrano:
The 6th annual Gauntlet Business Program and Competition returns starting next month – and the Advancement Foundation that sponsors it is seeking applications. More from WFIR's Gene Marrano:
Hear the complete in studio conversation about The Advancement Foundation and the Innovation Mill: