Environment and Outdoors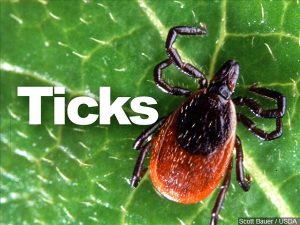 Along with the return of summer weather come the threats from summer pests — like ticks. And thanks to a mild winter, there could be more than usual out there this year. They include a new invasive species called the Asian longhorned tick, now in nine states, including Virginia. One of them can lay up to two thousand eggs at a time, without mating. Experts say it's nothing to get hysterical about, but some basic precautions are very much in order through fall. More from WFIR's Evan Jones:
Click here for full CDC information on the Asian longhorned tick

Connecting people to others say they carpool and bike together in central and Southwest Virginia is the focus of the new "Ride Solutions" app. It's free as WFIR's Ian Price explains:
The new "Treetop Quest" attraction is due to open two months from today at Explore Park, one that will bring zip lines to the valley. And if all goes well, those lines may later extend high over the Roanoke River gorge. The park includes property on both sides of the river, but so far, the Bedford County side has never been used much. That may change in a few years, as WFIR's Evan Jones reports: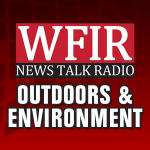 If you've been on the Roanoke River Greenway lately you may have noticed a fence blocking the bridge over to River's Edge North and a sign saying "closed." Its could stay that for quite a while, as WFIR's Gene Marrano reports: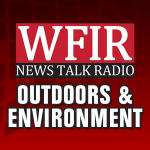 A 2018 update of the first "Outdoor Benchmark Analysis" in 2012 that compared the Roanoke region to "peer outdoor communities" like Boulder Colorado, Asheville and Chattanooga has been released. It shows the Roanoke region gained in some categories, dropped back in a few others and was stable elsewhere. The new Outdoor Benchmark Analysis looks at miles of greenway, running events, outdoor employment and a host of other reference points. The Roanoke Regional Partnership will share the report with organizations like Visit Virginia's Blue Ridge, where Landon Howard is the president:
See link to full report below:
https://documentcloud.adobe.com/link/track?uri=urn%3Aaaid%3Ascds%3AUS%3Ae95ea45d-31ad-46dc-8ed1-9a13a2e8192a
Roanoke County is preparing for the next big step in plans to make Explore Park a destination for both residents and visitors. The "Help Wanted" sign is out for "aerial adventure guides at Treetop Quest", set to open this summer. More from WFIR's Evan Jones.
News release: The new Treetop Quest aerial adventure attraction opens at Explore Park on July 1, and Roanoke County is hiring dozens of new "aerial adventure guides" to make it happen. These positions will help facilitate course operation and ensure participant safety as guests soar through the trees on zip-lines, traverse cargo nets, balance on tightropes and encounter other challenging obstacles.Multiple part-time positions are now available with pay ranging from $12 to $14 per hour. Even if you have no prior challenge course experience, we'll show you the ropes! The course will operate daily from July 1 to August 12 and weekends only throughout the fall. A full-time program supervisor for Explore Park's outdoor recreation amenities will also be hired within the coming weeks.With safety at the forefront, Treetop Quest at Explore Park will use a continuous belay system, providing a cutting-edge experience for both participants and course guides alike. This equipment makes it impossible for guests to detach while traveling throughout the course, while allowing for children as young as age four to enjoy the attraction.
The Governor's office just announced a new regulation that aims to reduce and cap carbon emissions from power-producing plants. A local Roanoke delegate is all for it. WFIR's Gene Marrano spoke with Sam Rasoul this morning:
4-22 Rasoul-Climate Wrap#1-WEB
Click below to hear an extended conversation with Delegate Sam Rasoul on the recent General Asembly sessions: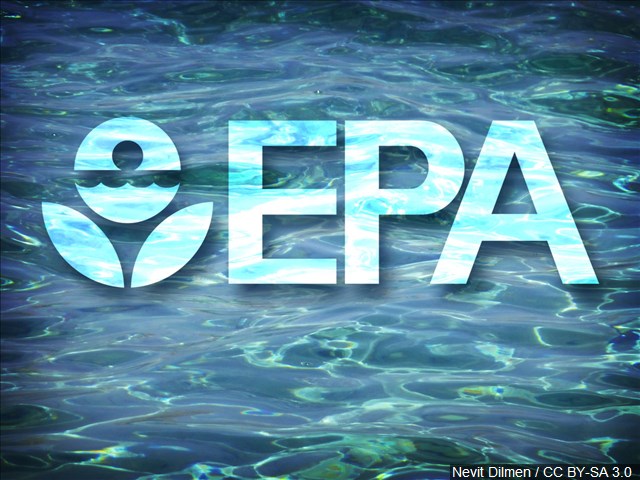 Conservation advocates say proposed changes to the Clean Water Act could drastically impact water sources in Virginia. WFIR's Ian Price has more: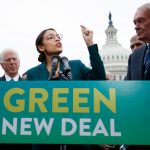 A new group called "Roanoke Sunrise" is holding a "Green New Deal" Town Hall meeting tonight and ALL are invited – even those who don't buy the plan to eliminate carbon emissions by 2050. More from WFIR's Gene Marrano: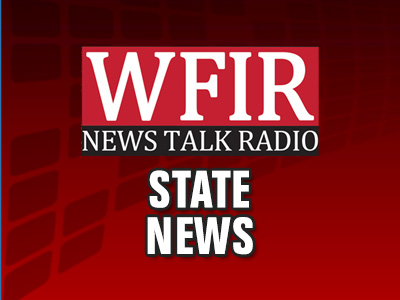 RICHMOND, Va. (AP) — Virginia regulators have passed a rule requiring a 30 percent reduction in carbon emissions from power plants in the next decade.The Virginia State Air Pollution Control Board approved the new rule Friday.The Department of Environmental Resources says Virginia is the 12th state in the country to adopt such a regulation and the first in the South.Environmentalists praised the new rule and urged Gov. Ralph Northam to veto language in the state budget that would effectively bar the state from joining a carbon cap-and-trade program.Republican lawmakers have tried to block Virginia's membership in the Regional Greenhouse Gas Initiative without the General Assembly's explicit approval.