Environment and Outdoors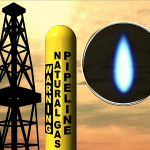 RICHMOND, Va. (AP) _ The U.S. Army Corps of Engineers has halted a permit for construction of the Atlantic Coast Pipeline. The Richmond Times-Dispatch reported Wednesday that the Corps suspended a permit for crossing streams. The pipeline is slated to carry natural gas through the states of West Virginia, Virginia and North Carolina.  The suspension follows a court decision that halted the permit for water crossings in two West Virginia counties. Environmental groups have raised concerns about aquatic life and water quality. The 4th U.S. Circuit Court of Appeals will hear arguments in the case in January. Dominion, one of the companies behind the project, said it volunteered to halt the project as issues are resolved before the court. The company said it does not expect the project's schedule to be affected.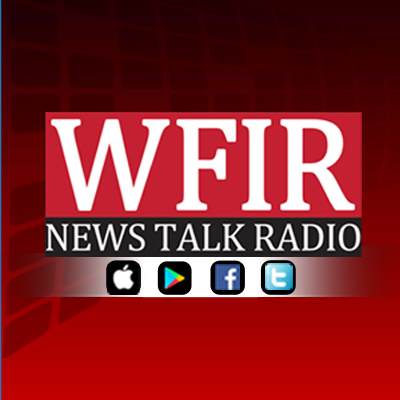 As the Southwest Virginia Wildlife Center deals with ongoing attorney costs, a fundraiser is planned for Monday at the Tanglewood Buffalo Wild Wings. WFIR's Ian Price has details on why the fundraiser is necessary:

The Bedford Regional Water Authority wants customers to recycle the fat and grease from holiday meals — and not pour it down the drain where it can congeal and create clogs and backups. So the authority is distributing "grease buckets" tomorrow at locations in Moneta, Bedford and Forest — asking customers to use them instead of the drain Thanksgiving Day — then return the buckets the next day, dubbed "Grease Friday". WFIR's Evan Jones has the story: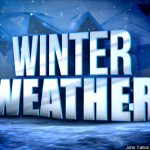 From the National Weather Service: WINTER STORM WATCH IN EFFECT FROM WEDNESDAY EVENING THROUGH THURSDAY AFTERNOON.
Wintry mess expected Wednesday Night into Thursday. Low pressure over the Gulf Coast will stay west of the Appalachians Wednesday night into Thursday, while another low forms off the coast of South Carolina. At the same time, cold high pressure will wedge southward into our area keeping temperatures at or below freezing at and near the surface. This will result in a threat of freezing rain and sleet Wednesday night into Thursday.
Ashe-Alleghany NC-Surry-Watauga-Wilkes-Tazewell-Smyth-Bland-Giles-Wythe-Pulaski-Montgomery-Grayson-Carroll-Floyd-Roanoke-Patrick-
Franklin-Mercer-Including the cities of West Jefferson, Sparta, Dobson, Boone, Wilkesboro, Tazewell, Marion, Bland, Pearisburg, Wytheville, Radford, Pulaski, Blacksburg, Independence, Whitetop, Troutdale, Volney, Galax, Floyd, Roanoke, Salem, Stuart, Rocky Mount, and Bluefield.
* WHAT…Light to moderate icing possible. Total ice accumulations of a quarter to three three tenths of an inch possible.
* WHERE…Portions of southwest and west central Virginia, north central and northwest North Carolina and southeast West
Virginia.
* WHEN…From Wednesday evening through Thursday afternoon.
* ADDITIONAL DETAILS…Power outages and tree damage are likely due to the ice. Although road surfaces will be warm, some slick spots could occur.
PRECAUTIONARY/PREPAREDNESS ACTIONS…A Winter Storm Watch means there is potential for significant snow, sleet or ice accumulations that may impact travel. Continue to monitor the latest forecasts.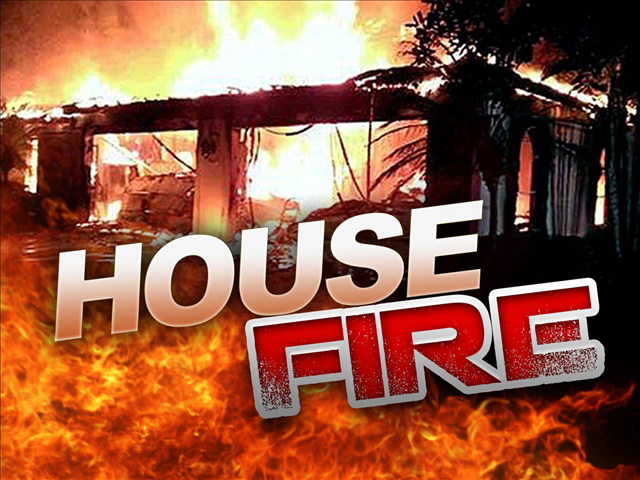 UPDATE: The Roanoke County Fire Marshal's Office has investigated and ruled that the cause of the fire is undetermined. The estimated amount of damage to the home is $50,000.
Crews responded to a fire early this morning in the 3300-block of View Avenue in the Cave Spring area of Roanoke County. Authorities say two adults and two children are displaced and staying with family. First Responders say the residents were awakened by the family pets, shortly before their smoke alarms sounded.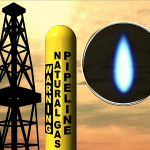 RICHMOND, Va. (AP) — Regulators in Virginia have delayed voting on a permit for a natural gas pumping station in a historic African-American community after raising questions about environmental justice issues.
The Washington Post reports the Virginia State Air Pollution Control Board on Friday delayed its vote until Dec. 10.
The pumping station is part of the 600-mile Atlantic Coast Pipeline being built in West Virginia, Virginia and North Carolina by a coalition led by Dominion Energy.
Board members questioned environmental officials about whether race and income in the Union Hill community were considered in their recommendation to approve the permit. State law requires that such facilities not have a disproportionate impact on vulnerable communities.
Officials said they believe stringent air pollution controls would keep the station from emitting harmful levels of gases.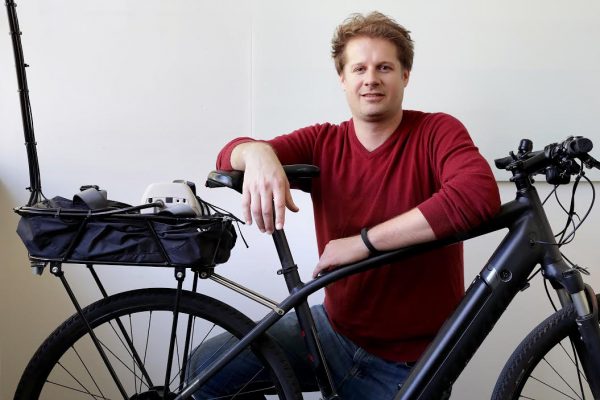 A Virginia Tech professor is tracking air pollution on a bicycle. More from WFIR's Ian Price: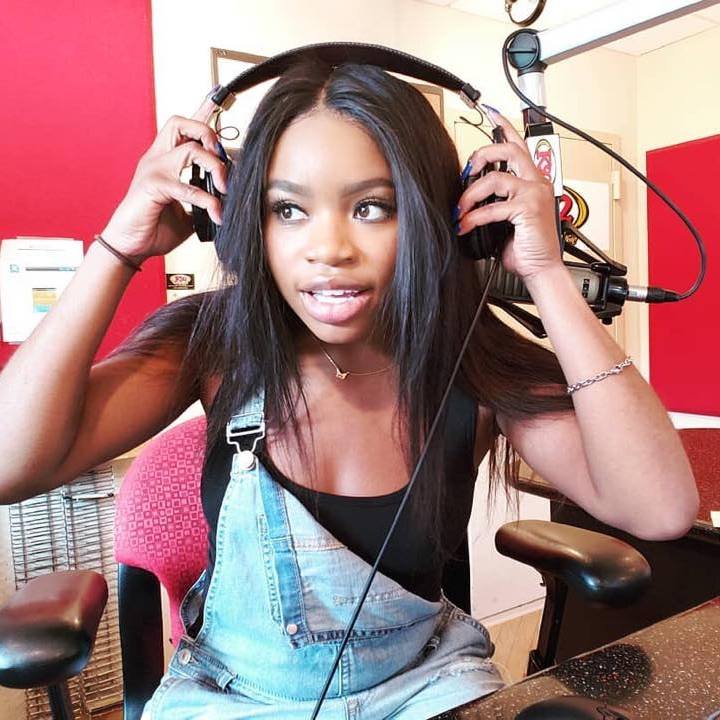 A local top-40 DJ is leaving the Roanoke area to take on her own syndicated show based out of New Jersey. But you will still be able to hear her in Roanoke, as WFIR's Ian Price explains: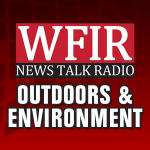 As a way of celebrating its 40th anniversary, the Clean Valley Council has compiled a yearbook which will feature highlights from the group's efforts over the years to clean up the Roanoke River and southwest Virginia. More from WFIR's Clark Palmer:
10-29 Clean Valley Council Wrap 2-WEB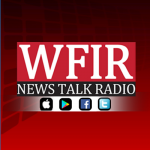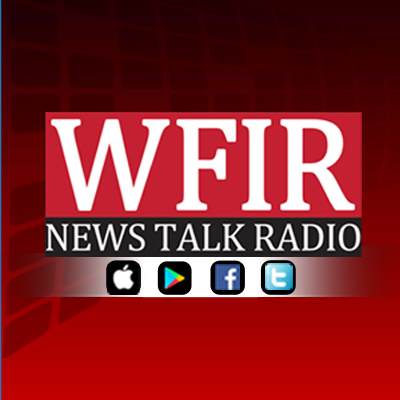 The company that operated a now-discontinued gasoline pipeline to Montvale says some people who live near it might hear loud noises as part of the decommissioning process. Colonial Pipeline officials say that process involves filling the line with nitrogen, and that sometimes involves a loud blowing sound. Colonial ceased operations of the spur from Richmond to Montvale in late September.
From the Colonial Pipeline website:
Colonial has completed its final delivery on Line 25 and is in the process of decommissioning the line from service.
Colonial will continue to maintain the decommissioned line, which runs underground from Columbia, Va., to Montvale, Va. – a distance of approximately 90 miles.
Colonial announced in August of 2017 that the line would be taken out of service due to concerns over its long-term viability.
Before decommissioning is complete, Colonial will purge the line of product and fill the line with an inert gas, nitrogen.
Residents who live within a half mile of Line 25 will receive letters detailing the timing of this work and the potential for a loud blowing sound as excess nitrogen is vented from the line.
Once the line is decommissioned, activities on the right of way that were prohibited while the line was in service will remain prohibited. This includes digging in the vicinity of the pipeline without calling 811, placing buildings on the right of way, and planting trees or large shrubs.
Any excavation in the vicinity of the line requires a call to "811" before you dig. Pipeline markers will remain in place to designate the approximate location of the line.
Normal maintenance activities, such as periodic inspections, aerial overflights, and mowing the right of way, will be ongoing to ensure the line's continued safety.
Landowners with questions about right of way activities may submit their questions to Line25@colonialpipeline.com.