Environment and Outdoors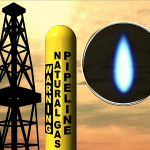 The Commonwealth is suing the Mountain Valley Pipeline for what are called "repeated environmental violations" in counties that include Roanoke, Montgomery, Franklin, Giles and Craig. Attorney General Mark Herring and the Department of Environmental Quality allege MVP failed to control sediment and stormwater runoff, creating numerous violations of environmental laws and causing unpermitted impacts to waterways and roads in the region. The suit contends the violations occurred mainly during significant rain events over the last year.
A statement from EQM Midstream Partners said the unusually wet conditions and periods of rainfall presented construction challenges. It said the MVP project team "has worked diligently to ensure appropriate soil erosion and sediment controls were implemented and restored where necessary."
From Attorney General Mark Herring: RICHMOND (December 7, 2018)—Attorney General Mark R. Herring and the Virginia Department of Environmental Quality today announced the filing of a lawsuitagainst Mountain Valley Pipeline, LLC for repeated environmental violations in Craig, Franklin, Giles, Montgomery, and Roanoke Counties, particularly violations that occurred during significant rain events over the last year. The suit alleges that MVP violated the Commonwealth's environmental laws and regulations as well as MVP's Clean Water Act Section 401 Water Quality Certification by failing to control sediment and stormwater runoff resulting in impacts to waterways and roads. The suit seeks the maximum allowable civil penalties and a court order to force MVP to comply with environmental laws and regulations. The matter was referred to the Office of Attorney General by the Director of the Department of Environmental Quality (DEQ) after numerous inspections identified violations at multiple construction sites.
"This suit alleges serious and numerous violations of environmental laws that caused unpermitted impacts to waterways and roads in multiple counties in Southwest Virginia,"said Attorney General Herring."We're asking the court for an enforceable order that will help us ensure compliance going forward, and for penalties for MVP's violations."
"The Northam administration has empowered DEQ to pursue the full course of action necessary to enforce Virginia's environmental standards and to protect our natural resources,"said DEQ Director David Paylor."In this case, we determined referral to the Office of the Attorney General was prudent in order to seek faster resolution to these violations. We appreciate the Attorney General's coordination to ensure necessary compliance."
The
 complaint
against MVP alleges that DEQ inspectors identified violations of environmental laws, regulations, and permits in May, June, July, August, September, and October 2018 while investigating complaints it had received. In addition, an inspection company contracted by DEQ to monitor MVP's compliance identified more than 300 violations between June and mid-November 2018, mostly related to improper erosion control and stormwater management. Among the laws that MVP is alleged to have violated are:
the State Water Control Law,
the Virginia Stormwater Management Act,
the Erosion and Sediment Control Law,
the Virginia Stormwater Management Program Regulation,
the Erosion and Sediment Control Regulations,
the Virginia Water Protection Permit Program Regulations,
Section 401 Water Quality Certification 17-001 issued to MVP.
MVP's Annual Standards and Specifications,
MVP's Site Specific Erosion and Sediment Control Plan and
MVP's Site Specific Stormwater Management Plans.
The suit alleges ten counts of illegal actions by MVP:
Unpermitted Discharge
Failure to Maintain and Repair Erosion and Sediment Control Structures
Failure to Repair Erosion and Sediment Controls within Required Timeframe
Failure to Apply Temporary or Permanent Stabilization
Sediment off of Right of Way
Failure to Install Clean Water Diversions
Failure to Keep a Daily Log of Activity Documenting Project Activities Related to Environmental Permit Compliance and Corrective Measures Implemented
Failure to Install Adequate Channel, Flume, or Slope Drain Structure
Failure to Construct Vehicular Stream Crossing
Failure to Maintain Access Roads
The case has been filed in Henrico County Circuit Court and a copy of the complaint is available
here
.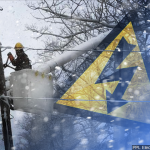 With winter weather expected to arrive by Sunday morning, Appalachian Power and VDOT are preparing for its likely impact. VDOT crews are pre-treating roads with a brine solution that helps snowplows remove snow. And Apco is pre-staging crews in areas considered to be mostly likely impacted. More from WFIR's Evan Jones: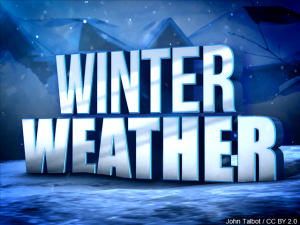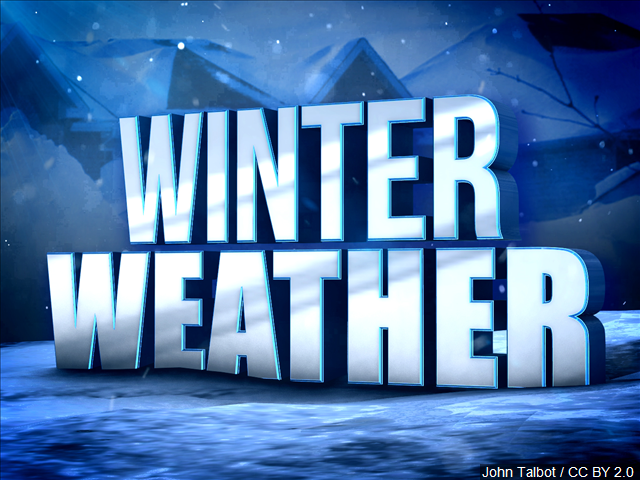 The National Weather Service has issued a Winter Storm Watch for much of the region, mainly for areas along and south of US 460.  Forecasters say heavy snows are possible in affected areas starting as early as Saturday night and lasting into Monday. Heaviest accumulations are currently expected across parts of Southside Virginia and northwest North Carolina.
From the National Weather Service: Low pressure will track from the southwest U.S., to the Gulf Coast states through Saturday while cold high pressure builds across the Ohio Valley and Mid-Atlantic. This low will then move off the southeast coast Sunday into Monday. With the colder air in place, a prolonged period of snow is expected, starting as early as Saturday night, and lasting into Monday. Based on the forecast track, the heaviest snow is expected to occur across southern Virginia, into northwest North Carolina.
WINTER STORM WATCH IN EFFECT FROM LATE SATURDAY NIGHT THROUGH MONDAY MORNING.
Counties: Stokes-Rockingham-Caswell-Tazewell-Smyth-Bland-Giles-Wythe-Pulaski-Montgomery-Carroll-Floyd-Roanoke-Patrick-Franklin-Henry- Pittsylvania-Halifax-Mercer- Including the cities of Danbury, Eden, Yanceyville, Tazewell, Marion, Bland, Pearisburg, Wytheville, Radford, Pulaski, Blacksburg, Galax, Floyd, Roanoke, Salem, Stuart, Rocky Mount, Martinsville, Danville, South Boston, and Bluefield.
* WHAT…Heavy snow possible. Total snow accumulations of 5 to 10 inches, with locally higher amounts possible.
* WHERE…Southern West Virginia, Southwest Virginia mountains, east to southside Virginia, including the Roanoke Valley.
* WHEN…From late Saturday night through Monday morning.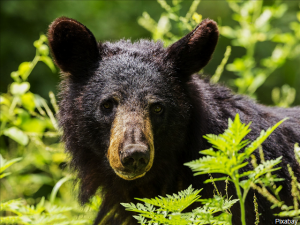 This is the time of year when black bears typically start going into hibernation — but only after packing in the calories to make it through the winter months. With natural food supplies a little scarce this fall, they're looking a little longer for other calorie sources, and trash cans and bird feeders are often easy places to find them. Home owners in bear-prone areas are urged to take precautions for another couple of weeks or so. WFIR's Evan Jones has more: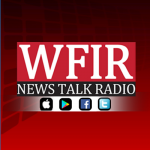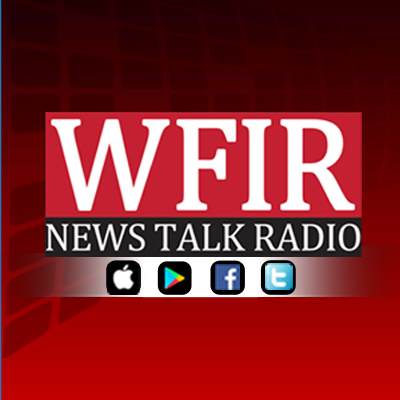 A coalition of Appalachian environmental groups hopes some abandoned coal mines can take on new lives as economic ventures like solar farms. They have identified 20 now-abandoned mine sites in four coalfield states — including Virginia. Among their suggested new uses: solar energy farms, but critics say the funds needed to so would be a misuse of taxpayer dollars. WFIR's Evan Jones has more: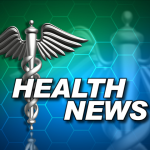 RICHMOND, Va. (AP) — A new study shows the price tag for long-term care in Virginia is rising. The Richmond Times-Dispatch reports that a report shows the median annual cost of a private room in a nursing home went up nearly 7.7 percent to $102,200 from 2017 to 2018. Costs for home health aides in Virginia also rose.
The survey was conducted by Genworth Financial. Senior Brand Marketing Manager Gordon Saunders said a shortage of skilled workers helped explain some of the price increases. Not all costs went up. The median cost for assisted living facilities dropped 1.25 percent to $53,415.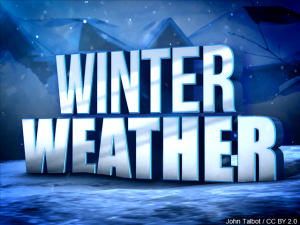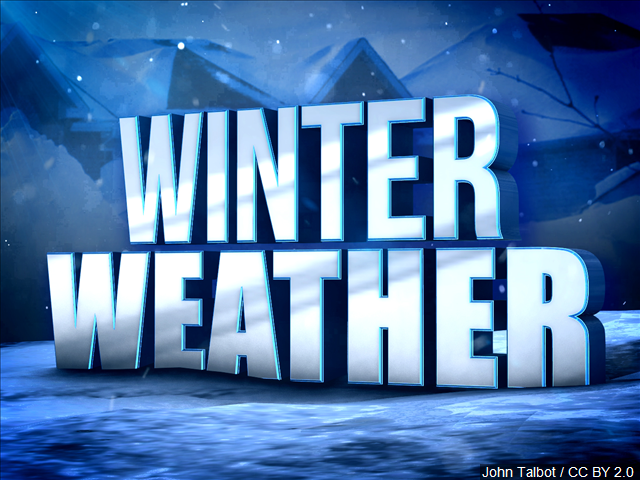 Be prepared for the possibility of slippery going Saturday morning. The National Weather Service has issued a winter weather advisory for the region that goes into effect early tomorrow and run through late morning. Sleet and freezing rain are expected overnight before changing to all rain around mid-morning Saturday.
From the National Weather Service:
WINTER WEATHER ADVISORY REMAINS IN EFFECT FROM 1 AM TO 11 AM EST SATURDAY.
A warm front will overrun a shallow cold air mass and produce a period of sleet and freezing rain late tonight and into Saturday morning. As surface temperatures gradually warm above freezing Saturday, mixed precipitation will change to all rain.
* WHAT…Mixed precipitation expected. Total sleet accumulations of a tenth of an inch or less and ice accumulations of less than a quarter inch expected.
* WHERE…The Greenbrier Valley and Alleghany Highlands, and New River Valley, east to the piedmont of Virginia, including Roanoke and Lynchburg.
* WHEN…From 1 AM to 11 AM EST Saturday.
* ADDITIONAL DETAILS…Plan on slippery road conditions. This Winter Weather Advisory means that periods of sleet and freezing rain will cause travel difficulties. Expect slippery roads and limited visibilities, and use caution while driving.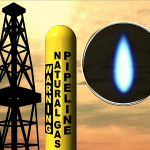 RICHMOND, Va. (AP) _ The U.S. Army Corps of Engineers has halted a permit for construction of the Atlantic Coast Pipeline. The Richmond Times-Dispatch reported Wednesday that the Corps suspended a permit for crossing streams. The pipeline is slated to carry natural gas through the states of West Virginia, Virginia and North Carolina.  The suspension follows a court decision that halted the permit for water crossings in two West Virginia counties. Environmental groups have raised concerns about aquatic life and water quality. The 4th U.S. Circuit Court of Appeals will hear arguments in the case in January. Dominion, one of the companies behind the project, said it volunteered to halt the project as issues are resolved before the court. The company said it does not expect the project's schedule to be affected.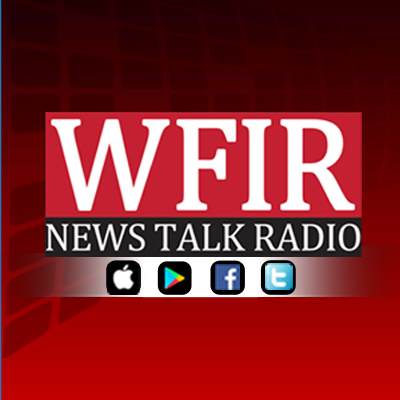 As the Southwest Virginia Wildlife Center deals with ongoing attorney costs, a fundraiser is planned for Monday at the Tanglewood Buffalo Wild Wings. WFIR's Ian Price has details on why the fundraiser is necessary:

The Bedford Regional Water Authority wants customers to recycle the fat and grease from holiday meals — and not pour it down the drain where it can congeal and create clogs and backups. So the authority is distributing "grease buckets" tomorrow at locations in Moneta, Bedford and Forest — asking customers to use them instead of the drain Thanksgiving Day — then return the buckets the next day, dubbed "Grease Friday". WFIR's Evan Jones has the story: