Environment and Outdoors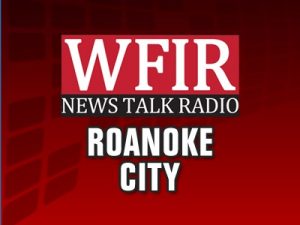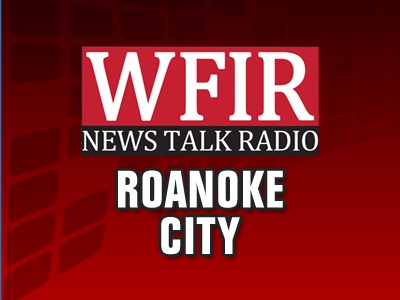 From the City of Roanoke: Due to heavy rains, the Spring Valley Dam located in the City of Roanoke near Lake Dr. is in danger of failing which could cause flooding in the immediate area of the dam. To protect those that live near the dam, the following areas are being asked to evacuate their homes.
-3600 block of Cravens Creek Rd., SW to the 4000 block of Cravens Creek Rd., SW
-4000 block of Lake Dr.SW
-1400 block of Deyerle Rd., SW
-4000-4100 block of Brandon Ave., SW
Approximately 13 homes are affected by this evacuation. Residents are being alerted to evacuate by Reverse E-911 calls and Roanoke FireEMS Department and Roanoke Police Department – VA personnel are also going door to door to evacuate residents and asking them to move to higher ground.
Residents in this affected are advised to:
1. Evacuate now and go to higher ground outside the flood plain.
2. Gather supplies and leave immediately. Determine you and your family's specific needs such as medication, baby items, etc. Don't forget the needs of pets. Obtain extra batteries and charging devices for phones and other critical equipment.
3. Keep important documents in a waterproof container and take them with you.
4. Do not walk, swim or drive through flood waters. Turn Around, Don't Drown.
Most Roanoke City paved greenways reopen tomorrow. But plan ahead before heading out — all trailhead parking lots remain closed and of more pressing personal importance at times, the usual portajohns are not available. WFIR's Evan Jones has the story:
05-14 Roanoke Greenways Wrap-WEB
The Garden City, Lick Run, Mill Mountain and Tinker Creek Greenways all reopen Friday, and Roanoke River does so Tuesday.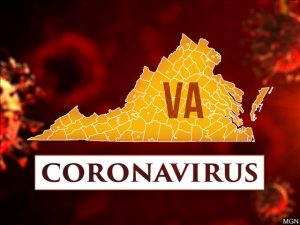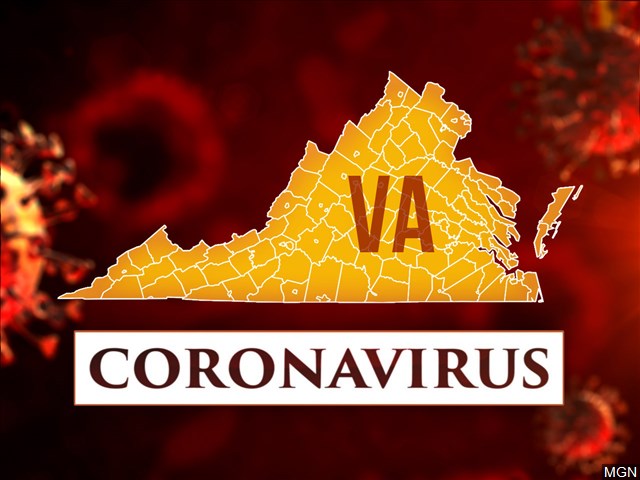 According to numbers released this morning by the VDH, there are 730 new coronavirus cases bringing Virginia's overall case count to 25,800. Health officials say there was 41 coronavirus related deaths over a 24-hour span bringing the statewide death toll to 891. Data shows 171,239  Virginians have been tested for the coronavirus.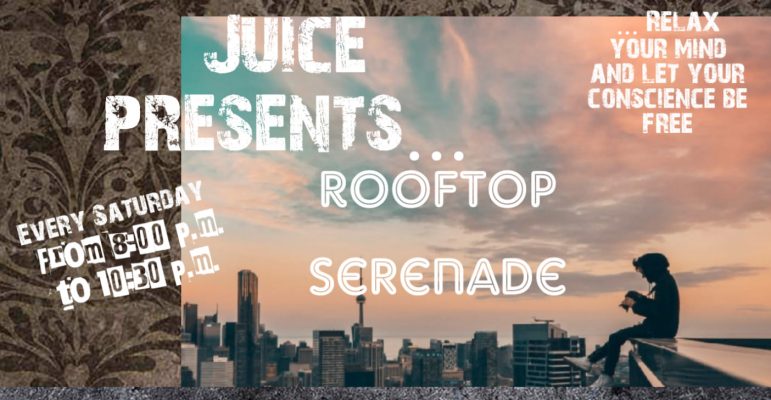 If it sounds like there's a party going on in downtown Roanoke this weekend — there is. WFIR's Ian Price has more on an event you're invited to enjoy but not attend: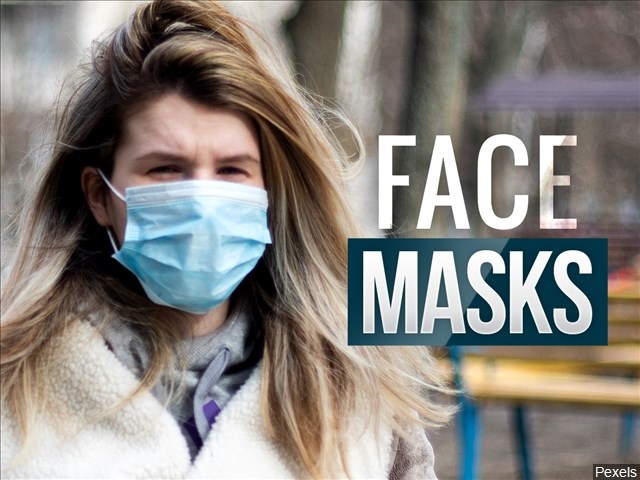 Health officials, celebrities, and leaders of varying degrees have been sharing tricks to make COVID-19 precautions easier to execute. WFIR's Ian Price reports that Roanoke's Vice Mayor has offered up some tips of his own:
For more details on making a face mask click HERE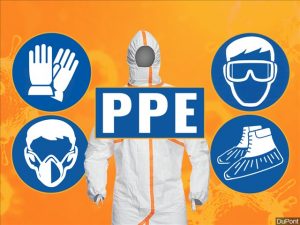 NEWS RELEASE:
RICHMOND—Governor Ralph Northam today announced that the Federal Emergency Management Agency (FEMA) has approved Virginia to receive three Battelle Critical Care Decontamination System™ (CCDS) that can collectively sterilize up to 240,000 units of personal protective equipment (PPE) per day for reuse. The three systems will be operational in the Town of Blacksburg, the City of Newport News, and Chesterfield County within the next week.
The Battelle CCDS™ uses a concentrated hydrogen peroxide vapor to decontaminate N95 masks, which can sustain up to 20 decontamination cycles without degrading filtration performance. This technology will help address the national shortage of critical PPE and protect healthcare workers and first responders on the front lines of the COVID-19 pandemic.
"An ongoing, stable supply of PPE is key to moving Virginia forward from the COVID-19 pandemic," said Governor Northam. "This innovative new technology will extend the life of critical PPE like N95 masks, giving our medical facilities and first responders greater access to much-needed supplies and helping the Commonwealth manage our resources amid a nationwide shortage."
The three systems are being installed at the Marching Virginians Center on the Virginia Tech campus, a warehouse site in the Hampton Roads Sanitation District, and the Vietnam Veterans Pavilion at the Chesterfield County Fairgrounds.
The system in Blacksburg will support Virginia and West Virginia and will be jointly operated by the Virginia Department of Emergency Management and the West Virginia Department of Homeland Security and Emergency Management. West Virginia has provided generators through the Emergency Management Assistance Compact. The Battelle CCDS™ will be made available for use by other states to include Tennessee, Kentucky, and North Carolina.
The Battelle CCDS™ is available at no cost to the Commonwealth for the first six months of use. These systems are federally funded through FEMA and the Defense Logistics Agency, and health care providers will not be charged for the decontamination services.
These systems supplement a growing network of decontamination capabilities in and around the Commonwealth, as one system was delivered to Washington, D.C. last week and is being shared by health care systems in the District of Columbia, Maryland, and Northern Virginia.
The Virginia Emergency Support Team is developing processes to ensure that PPE is picked up and returned to the same facility for safe and efficient reuse. Health care providers and first responder organizations interested in using the Battelle CCDS™ can enroll
here
.
Battelle is
hiring staff
to help support its ramp up efforts, including in Virginia.
Additional information about the Battelle CCDS™ is available
here
.
An independent company has measured how well people are social distancing – and our region did NOT make the dean's list. WFIR's Ian Price has details:
04-08 Social Distancing VOICER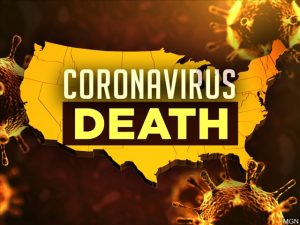 Gov. Ralph Northam is warning state residents about a lengthy disruption to daily life as officials try to stem the intensity of the coronavirus outbreak. Northam  yesterday said COVID-19 will affect life for months, and the sooner people adopt new ways of living the sooner the challenges will end. State health officials last night announced the deaths of three more people who tested positive for COVID-19, bringing the state's total to six. Northam says he'll announce  today what's going to happen with public schools, which are now in the middle of a two-week closure.
From State Health Department: (Newport News, Va.) — Today, the Virginia Department of Health (VDH) has reported the deaths of three Peninsula residents, two who previously tested positive for the virus that causes COVID-19 and a third newly positive case. All three were females in their 80's and hospitalized. One was a resident of a long-term care facility. The three patients were from Newport News, Williamsburg and James City County.
The three patients acquired COVID-19 through an unknown source. The cause of death was respiratory failure because of COVID-19. Two of the cases were included in the statewide COVID-19 positive case count today on the VDH website at www.vdh.virginia.gov/coronavirus. The third patient was a new case and not included. None of the three deaths was in the website death total today.
"It is with deep sadness that we announce three additional victims of COVID-19. We at VDH express our condolences to those families," said Peninsula Acting Health Director Dr. Steve Julian. "Increased public cooperation with the publicized guidelines that lessen the spread of the disease will reduce the incidence of deaths related to COVID-19."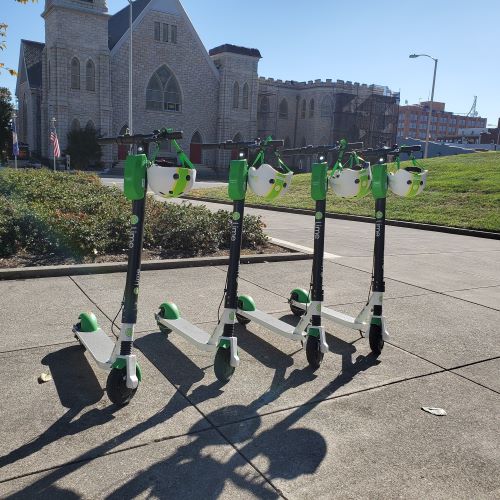 You may have noticed the Lime rentable electric scooters are back out on the streets this week – despite the pandemic. WFIR's Ian Price has more: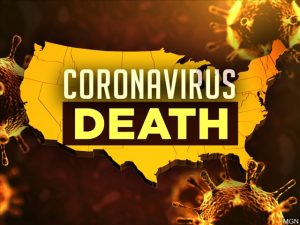 State health officials yesterday announced the second death connected to the coronavirus. Leaders say the patient, a man in his 70's died from respiratory failure as a result of COVID-19. It is unclear how the man contracted the virus. This is the second death reported in the state's Peninsula Health District which covers localities including Newport News and Williamsburg.
FULL STATEMENT:
(Newport News, Va.)  — Today, the Virginia Department of Health (VDH) has reported the death of a hospitalized patient who previously tested positive for the virus that causes COVID-19.
The patient was a male in his 70s who acquired COVID-19 through an unknown source. The cause of death was respiratory failure as a result of COVID-19. This new case will be included in the statewide case count today on the VDH website at www.vdh.virginia.gov/coronavirus.
"It is a sad day in our community as we learn that a local resident has died from COVID-19. Our hearts go out to his family and friends. We will continue to work toward a day where no one dies from this virus," said Peninsula Health Department Acting Director Dr. Steve Julian, MD, MBA, FACS. "The Hampton/Peninsula Health District is working closely with our community healthcare partners to assure the best care in response to the Pandemic."
Those who have been in close contact with people who have COVID-19 are at the greatest risk of exposure. People with suspected or confirmed exposure should reach out to their healthcare provider to be evaluated. Please call ahead to the office and let them know you think you may have been exposed to COVID-19.
The Peninsula Health District Call Center is open from 8 a.m. to 6 p.m. seven days a week. For COVID-19 questions, call 757-594-7069.