Environment and Outdoors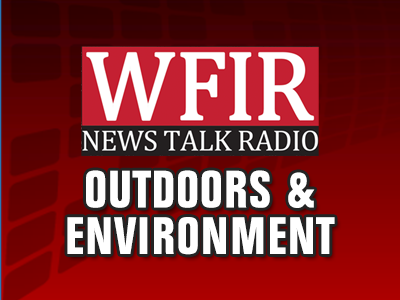 ROANOKE, Va. (AP) _ The Virginia Department of Environmental Quality has fined an automotive factory more than $168,000 for releasing excessive levels of hydrochloric acid into the air. The Roanoke Times reports Dynax America Corp., located in Botetourt County, has until late this month to provide state regulators with a corrective plan. The U.S. Environmental Protection Agency says hydrochloric acid is a hazardous air pollutant that can cause serious health and environmental issues. State regulators say Dynax's releases didn't lead to any documented harm. A 2017 permit says Dynax could emit about .08 pounds (.03 kilograms) of hydrochloric acid per hour, but a test late that year showed the release rate was about five times that. A test last summer found the rate to be nearly seven times the permitted amount.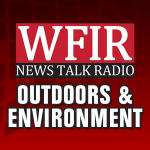 The Blue Ridge Land Conservancy wants more people to get outdoors – and the agency that promotes easements to preserve pristine land wants them to know what they do. More from WFIR's Gene Marrano:
A man protesting the Mountain Valley Pipeline was arrested after locking himself to excavation equipment. The protest delayed construction of the pipeline that goes through our area for almost 8 hours, but when you start adding up all pipeline protests the resulting delay has been much longer. WFIR's Ian Price has more: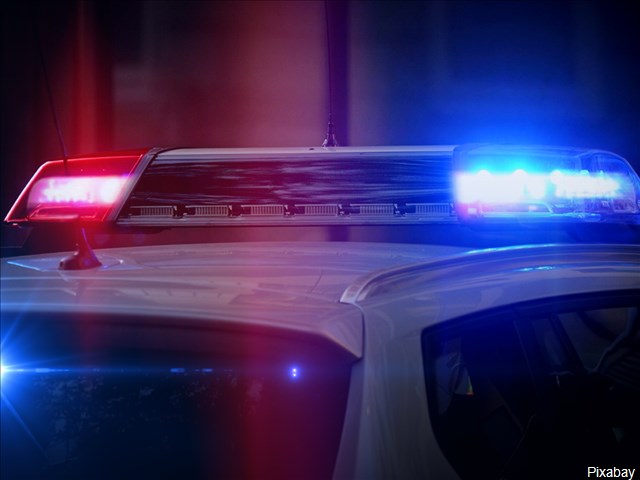 Virginia was ranked middle of the road on a study of the best states for police officers because the Commonwealth was 48th in "Quality of Life". WFIR's Ian Price has more:07-03 Best State Cop WRAP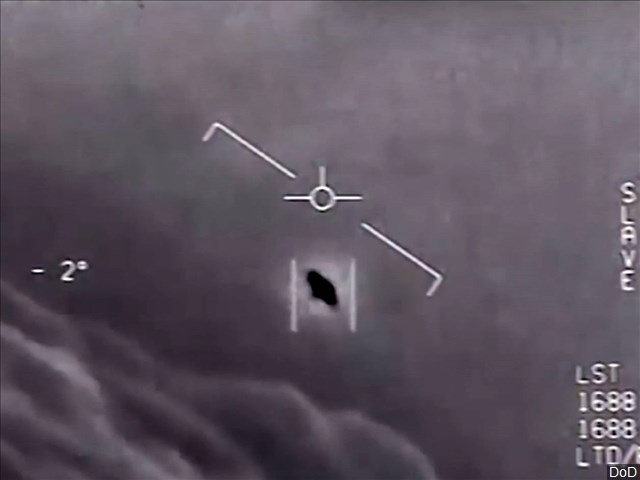 Virginia US Senator Mark Warner was one of a handful of lawmakers that received a classified briefing last week about Unidentified Flying Objects – or UFOs. WFIR's Ian Price has more: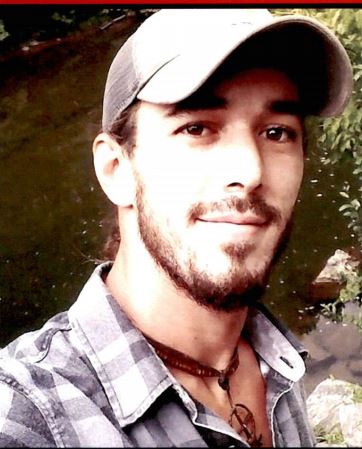 From Virginia State Police: BUENA VISTA, Va. – The Buena Vista Police Department expanded its search efforts Saturday (June 15) for a missing 30-year-old resident. With the assistance of the Virginia State Police, Virginia Department of Emergency Management (VDEM) and Amherst County Sheriff's Office, an extensive search is underway near the Panther Falls area along Route 60 in Amherst County. Buena Vista Police also hope to hear from anyone who may have been passing through the Panther Falls area over the Memorial Day weekend and may recall having seen Chad H. Austin or his vehicle, a silver 2006 Hyundai Tiburon.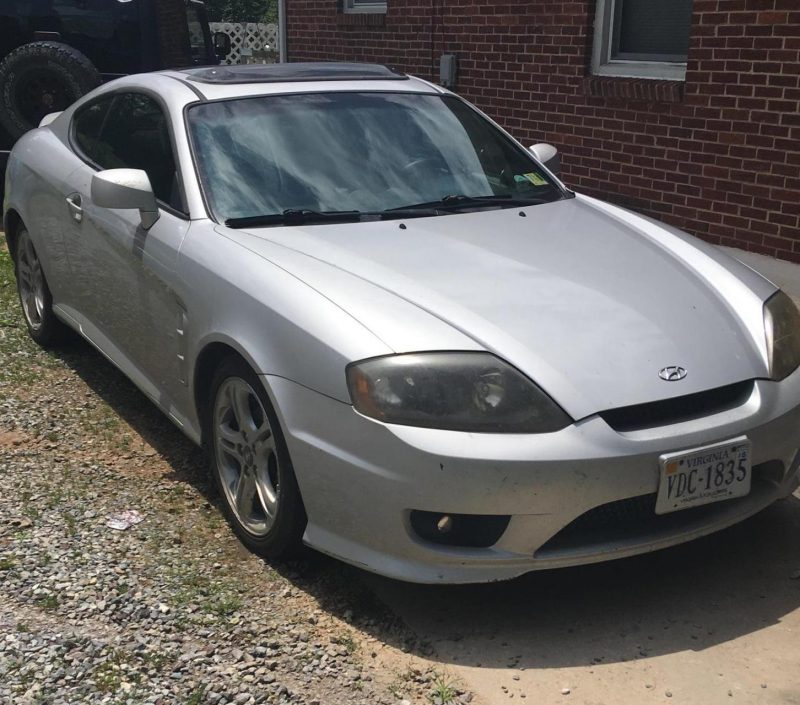 Mr. Austin was last seen this past Memorial Day (May 29) by campers in the Panther Falls area, east of the Blue Ridge Parkway. He was wearing a gray tank top with long shorts below the knees, possibly beige in color.
Mr. Austin was reported missing after his silver Hyundai Tiburon was found around 12:30 p.m. Tuesday (May 28, 2019) on Panther Falls Road in the Shady Mountain/Pedlar River area of Amherst County. The car was found abandoned about 2 miles down the turnoff for Panther Falls Road. His beloved, mixed-breed companion, a dog named Gunner, was locked inside the car.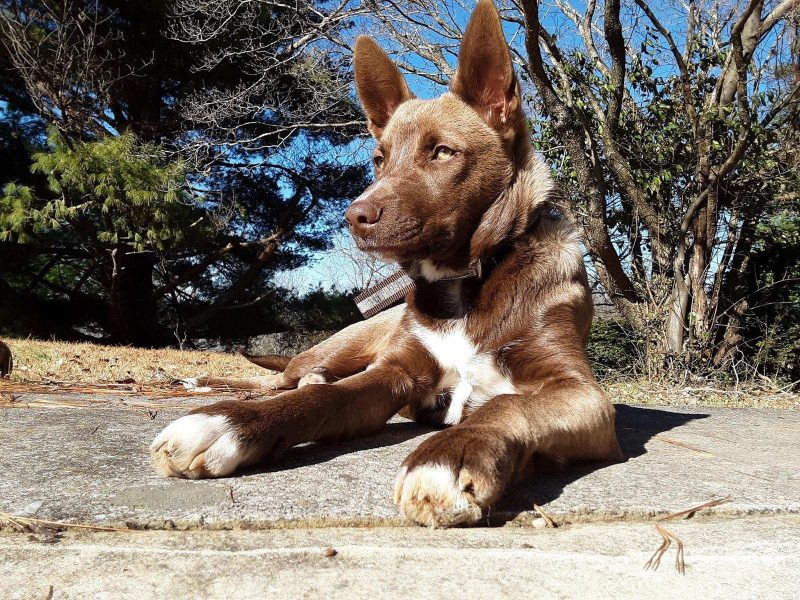 "This is extremely unusual for Chad to have gone this long without communicating with his family or close friends," said Buena Vista Police Chief Richard Hartman. "It's also very out-of-character for Chad to have left Gunner behind and put at risk by being left inside a locked vehicle. Chad's family says the two have been inseparable since Chad got him as a puppy and would never willingly let any harm come of him or to any animal, for that matter."
A search of the immediate area resulted in several keys and other personal items belonging to Mr. Austin being found about a ½ mile from the abandoned car.
"Chad was well-known among the hiking community in this region and along the Appalachian Trail for his charitable goodwill, as he would often help with rides and food, and help folks find places to stay," said Chief Hartman. "We are asking anyone who may recall seeing Chad, his car or even his dog, Gunner, at any time over the Memorial Day weekend to please contact us. No detail is too minor as it may be the very information we need to bring him safely home to his family."
Austin is 6 feet in height and weighs between 150 to 170 lbs. He has brown eyes and brown hair. His dog, Gunner, is now being cared for by Mr. Austin's family.
Anyone with information about Mr. Austin is encouraged to call the Buena Vista Police Department at 540-261-6171 or the Virginia State Police at #77 on a cell phone or dial 911.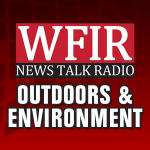 The Blue Ridge Marathon created a decade ago had its largest economic impact to date on the region this past April – more than $800,000. Pete Eshelman is with the Roanoke Outside Foundation and the Roanoke Regional Partnership.  He was live in-studio this morning (along with John Hall) to talk about how the Roanoke area compares to other "peer outdoor communities" around the country. Hear our extended conversation below:
5-31 Roanoke Outside Benchmark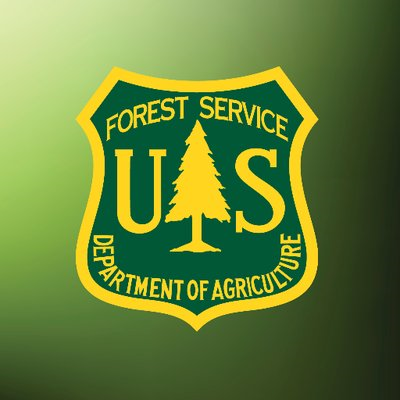 PEMBROKE, Va. (AP) – The fee to visit one of the most visited waterfalls in Virginia is set to more than double.The Roanoke Times reports that the U.S. Forest Service is proposing to charge $8 per vehicle to visit Cascades Falls in southwest Virginia. The current fee is $3.The 69-foot waterfall gets about 150,000 visitors a year and is one of the region's most popular outdoor recreation spots.The forest service is currently seeking public comment about the fee increase for finalizing a decision.
This is peak season for the birth of fawns, and you might come across one that looks abandoned in a field or yard. But state game officials say in almost all cases, it is perfectly normal, and the worst thing you can do is intervene; mothers instinctively leave their newborn deer alone for lengthy periods to avoid leading predators to them. WFIR's Evan Jones has more:
If you see a fawn that appears visibly injured, or one that you know has been orphaned, the Department of Game and Inland Fisheries says you should contact a licensed wildlife rehabilitator from the list on its website.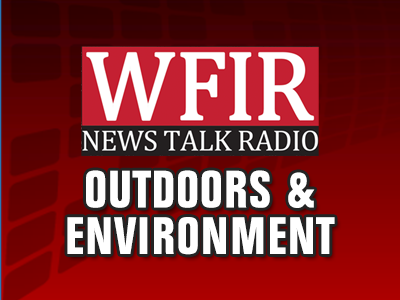 RICHMOND, Va. (AP) — A large trash collector in Virginia will use recycling bins that are partly made from recycled trash.The Central Virginia Waste Management Authority said this week that it ordered 2,000 bins from Israeli company UBQ. The firm uses a patented process that converts municipal waste into a plastic-like composite material.UBQ said the authority is its first U.S. customer. CVWMA serves about 280,000 households in the Richmond area. Executive Director Kim Hynes said it's testing out the bins, which she said are comprised of 25 percent of the UBQ material.UBQ says it creates the material by milling anything from banana peels to dirty plastics into a powder. The powder is then placed into a reaction chamber. UBQ says the process produces no greenhouse gas emissions or residual waste.