Environment and Outdoors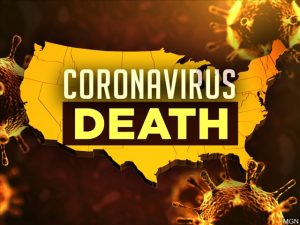 State health officials yesterday announced the second death connected to the coronavirus. Leaders say the patient, a man in his 70's died from respiratory failure as a result of COVID-19. It is unclear how the man contracted the virus. This is the second death reported in the state's Peninsula Health District which covers localities including Newport News and Williamsburg.
FULL STATEMENT:
(Newport News, Va.)  — Today, the Virginia Department of Health (VDH) has reported the death of a hospitalized patient who previously tested positive for the virus that causes COVID-19.
The patient was a male in his 70s who acquired COVID-19 through an unknown source. The cause of death was respiratory failure as a result of COVID-19. This new case will be included in the statewide case count today on the VDH website at www.vdh.virginia.gov/coronavirus.
"It is a sad day in our community as we learn that a local resident has died from COVID-19. Our hearts go out to his family and friends. We will continue to work toward a day where no one dies from this virus," said Peninsula Health Department Acting Director Dr. Steve Julian, MD, MBA, FACS. "The Hampton/Peninsula Health District is working closely with our community healthcare partners to assure the best care in response to the Pandemic."
Those who have been in close contact with people who have COVID-19 are at the greatest risk of exposure. People with suspected or confirmed exposure should reach out to their healthcare provider to be evaluated. Please call ahead to the office and let them know you think you may have been exposed to COVID-19.
The Peninsula Health District Call Center is open from 8 a.m. to 6 p.m. seven days a week. For COVID-19 questions, call 757-594-7069.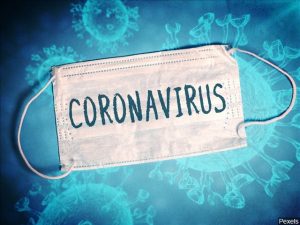 FROM JMU: James Madison University officials have been closely monitoring the spread of the COVID-19 pandemic, partnering with the Virginia Department of Health and public health experts here on campus to adjust university operations at home and abroad. Our primary goal is to protect the health and safety of our faculty and staff, students and the greater Harrisonburg community. In recent weeks, we have called students home from JMU study-abroad programs, activated emergency response teams and strengthened contingency plans.
While there are no COVID-19 cases in the JMU community at this time, it has become necessary for the university to take further steps to support public safety. The level of operational change outlined below is unprecedented in our history. We are deeply thankful to our faculty and staff who continue to work tirelessly during these challenging times to support our students and make the changes necessary to protect our community's well-being. We also deeply appreciate the resilience of our students and their families as they navigate these uncharted waters with us.
Campus Operations
While the university will remain open and continue to offer services to students (e.g. Counseling Center and University Health Center), JMU will not hold in-person classes the week of March 16. Beginning March 23, most JMU classes will move online until at least April 5. A communication will be issued by March 27 regarding the delivery of course content after April 5. Please note that the university will be closed on Friday, March 13, as this is a planned holiday for faculty and staff.
Faculty, staff and graduate assistants are expected to report to work as regularly scheduled, fulfilling their normal duties and working to transition course content, assignments and activities online. JMU Libraries has a number of resources available to assist with this. University leadership is evaluating labs, clinical, experiential, studio, performance and other learning situations where online or electronic learning poses unique challenges.
Deans will be reaching out to faculty in the coming days with additional information. Students should expect to hear from faculty on next steps, and be in touch with faculty with any questions about course work. The continuity of student and faculty research is an important consideration; for more information, contact research@jmu.edu.
Residence and Dining Halls
While residence halls will reopen on March 15, students are encouraged not to return to JMU (including on-campus and off-campus housing) until at least April 5. We recognize students will need to gather personal belongings. We also acknowledge that some students may not have an alternative housing option, or need to be based on campus to maintain involvement in athletic, employment or lab-based learning engagements. We ask that those students check in with their residential staff once they return to JMU. Dining facilities will continue to operate; more information can be found on Dining Service's website.
Meetings and Events
In the interest of being a good public citizen, the university will be canceling or postponing all events hosted at JMU's facilities, including the Forbes Center, between Monday, March 16, and at least Sunday, April 5. This includes events hosted by the university, and community and student organizations. Departments at JMU planning to host events essential to academic progress and university operations prior to April 5 can petition their deans or division vice presidents to hold such events.
There are no changes to the university's athletics schedule at this time. The university will continue to communicate with the NCAA and Colonial Athletic Association regarding athletics operations. Updates to athletics will be posted to jmusports.com.
In-person meetings, including staff meetings in university spaces, may continue.
Student Employment
Undergraduate student employees of the university should contact their supervisors for more information.
Travel for University Employees
University-sponsored travel to countries carrying a Level 3 Travel Notice from the Centers for Disease Control is prohibited. All other university-sponsored domestic and international travel must be approved by individuals' deans or division vice presidents. Travel decisions will be made on a case-by-case basis and those responsible for approving travel will be kept up to date on the most recent travel notices and considerations. Employees who have canceled or postponed university-sponsored travel should work with their supervisor, as those expenses may be reimbursed on a case-by-case basis.
For information, including operating hours, on individual student services, such as the University Health Center, UREC and dining services, please visit their webpages. Please also continue to check jmu.edu/covid19 for the most up-to-date information and contact covid19@jmu.edu with questions.
At JMU, we are a community that educates both the head and heart. In these challenging times, I know we will come together and support one another in the finest tradition of JMU. Thank you all for your understanding, patience and willingness to work together.
With deep appreciation,
Jonathan R. Alger
President, James Madison University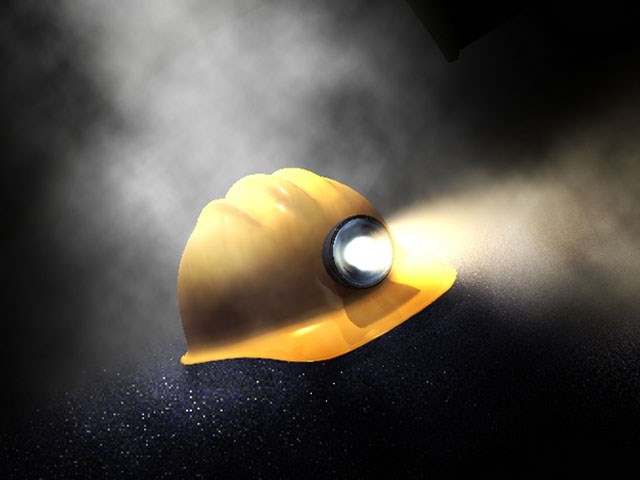 RICHMOND, Va. (AP) — Officials from Southwest Virginia have mounted a last-minute push to oppose the possible early closure of one of the country's newest coal plants.
A Dominion Energy facility in Wise County that opened eight years ago and is frequently touted as the cleanest of its type could close decades sooner than expected under a sweeping rewrite of Virginia's energy generation policy Democrats are advancing through the General Assembly.
Advocates of the bill say Virginia needs to move away from fossil fuel-fired generation in order to address climate change. But Republican lawmakers and local officials in southwest Virginia have called its potential early retirement a "tragedy" that would blow a hole in the budgets of two localities and devastate a region that's been working to revitalize an economy built on coal mining but isn't there yet.
"Pulling the rug out from under us and closing down the cleanest coal plant — the cleanest plant in the world right now that's running — is just a slap in the face to southwest Virginia," Del. Terry Kilgore, a Republican whose district includes part of the county where the plant is located, said in a floor speech.
The plant pays millions in taxes each year and employs 197 full-time and contract employees, according to Dominion. Local officials estimate it supports about 400 other jobs in the surrounding community.
Under the House version of the Clean Economy Act — a measure that would pave the way for an enormous expansion of solar and offshore wind generation plus battery storage — the plant would have to close in 2030 unless it can demonstrate an 83 percent reduction in carbon emissions through capture and sequestration, a lofty goal.
The Senate on Thursday accepted an amendment to its version of the bill to push that deadline back until 2050. The amendment came from Republican Sen. Ben Chafin, whose district includes part of Wise County and who insisted that the plant was "barely out of diapers." The bills will head to a conference committee that will work out a number of differences, including the closure date.
The Wise County Board of Supervisors has passed a resolution asking the General Assembly to exempt the plant from the bill's requirements. Kilgore, who tried without success to amend the House bill, said he had met with Gov. Ralph Northam to discuss the matter.
"He said he would look at it," Kilgore said.
Michael Town, who as executive director of the Virginia League of Conservation Voters has played a key role in the negotiations, said Dominion initially offered to close the plant in 2030.
"We of course agreed to their offer," he said.
But Chafin said on the floor that Dominion had spent hours helping him prepare his amendment and "talking pieces."
Dominion spokesman Rayhan Daudani declined to comment.
"There are definitely two very differing stories here," said Del. Israel O'Quinn, a Republican from southwest Virginia.
Supporters of the legislation say retiring fossil fuel-fired generation is an essential step in moving the state toward a renewable energy future and helping stem the tide of climate change.
"How many years have we wasted since that plant decision was made and put in place?" said Kathy Selvage, a Wise County native and the daughter of a coal miner who helped lead the fight against the Virginia City Hybrid Energy Center more than a decade ago.
The facility was one of the last coal plants built in the United States. Only 10 others have come online since the $1.8 billion facility went into operation in 2012, and only two are currently proposed anywhere in the country, according to the most recent data available from the federal Energy Information Administration.
The plant's advocates have emphasized that the plant is capable of burning gob — which stands for garbage of bituminous — a mining waste product that over the course of decades has been left in more than 100 piles across southwest Virginia.
Environmentalists say that's not reason enough to keep open a plant that emitted more than 3 tons (2.7 metric tons) of carbon dioxide in 2018, the most recent year for which federal records are available, equivalent to the emissions from nearly 600,000 cars driven for a year.
Despite President Donald Trump's efforts to boost the coal industry, utilities are increasingly retiring coal-fired power plants because the dropping prices of natural gas and renewable energy technology have made them less economical. Apart from the Wise County plant, Dominion has previously laid out plans to retire all its other coal-fired power plants by 2025 at the latest.
One of the bill's patrons, Democratic Sen. Jennifer McClellan, said during debate over Chafin's amendment that the plant only operates 25 percent of the time.
A closure would gut the budgets of the town of St. Paul and Wise County, where the plant is located. O'Quinn warned it could send them careening toward bankruptcy.
In Wise County, the plant contributes about $8.4 million out of a $56 million budget, and in St. Paul it accounts for about $2 million out of the $3.8 million annual budget, local officials told The Associated Press.
No matter when the plant closes, Dominion will recover its costs associated with the facility from customers, said Ken Schrad, a spokesman for the State Corporation Commission. The average residential customer is currently paying about $4 a month for the plant.
RICHMOND, Va. (AP) — When plans for the 605-mile Atlantic Coast Pipeline were first unveiled in 2014, supporters of the natural gas project brimmed with enthusiasm and promises.
The pipeline would bring natural gas from West Virginia to growing markets in Virginia and North Carolina, and with it, would come economic development, thousands of jobs and reduced energy costs for consumers, supporters said.
A beaming Virginia Gov. Terry McAuliffe called it a "win-win,"saying it would be good for the environment,too, because it would help speed up the closing of aging coal plants.
Since then, the project has faced one setback after another, with legal challenges brought by environmental groups — prompting the dismissal or suspension of eight permits and halting construction for more than a year.
Now,three years behind schedule, with a price tag that has nearly doubled to $8 billion, the project is headed to the U.S. Supreme Court for a hearing Monday on a critical permit.
Backed by the Trump administration, the project developers — Dominion Energy and Duke Energy — will ask the high court to reverse a federal appeals court ruling that threw out a permit needed for the pipeline to cross two national forests, including parts of the Appalachian Trail, the historic footpath that stretches from Georgia to Maine.
In its ruling, a three-judge panel of the Richmond-based 4th U.S. Circuit Court of Appeals sharply criticized the U.S. Forest Service for granting a special-use permit to build the pipeline through parts of the George Washington and Monongahela National Forests, and to cross the Appalachian Trail.
The court found that the Forest Service did not have the statutory authority to approve the trail crossing and said the agency had "abdicated its responsibility to preserve national forest resources."
The question before the Supreme Court is whether the Forest Service has authority to grant rights-of-way for gas pipelines through lands crossed by the Appalachian Trail within national forests.
The project developers, joined by U.S. Solicitor General Noel Francisco, say the answer is yes, arguing the Forest Service is the agency that holds jurisdiction over land in the George Washington National Forest. But the environmental groups say the answer is no because the 2,200-mile (3,540-kilometer) scenic trail is considered a unit of the National Park System and only Congress can approve such a crossing.
Under plans for the project, a 0.1-mile segment of the pipeline would cross about 700 feet (213 meters) beneath the Appalachian Trail.
That tiny segment is a key component of the pipeline project's route.
"It's important because Dominion has really bet its project on this crossing point," said Greg Buppert, a senior attorney with the Southern Environmental Law Center, which sued on behalf of the Sierra Club and other environmental groups.
Dominion spokeswoman Ann Nallo said the company chose that crossing point after consulting with federal agencies to determine the best route for the pipeline.
"Part of the determination involved the impact on the environment," Nallo said.
In its ruling, the 4th Circuit found that the Forest Service had "serious environmental concerns" about the project that were "suddenly, and mysteriously, assuaged in time to meet a private pipeline company's deadlines."
Environmental groups say the pipeline would scar pristine landscapes, put numerous rivers and streams at risk of increased sedimentation and harm sensitive species.
The stakes are high for lead developer, Dominion, a dominant corporate power in Virginia politics and favorite landing spot for government officials. U.S. Attorney General Bill Barr spent a decade on the company's board before joining the Trump administration.
The company is counting on the project to help balance its books after aggressive purchases of other energy companies in recent years.
"Make no mistake, if that pipe is canceled, it certainly is balance sheet destructive, and it will impact Dominion's growth rate," said Shar Pourreza, an analyst who follows Dominion as Guggenheim Partners' managing director for North American power and utilities.
Dominion has some heavy-hitters on its side, with support from 18 state attorneys general, more than 60 members of Congress, trade associations and labor unions.
A host of environmentalists, land owners and communities along the pipeline route have urged the Supreme Court to uphold the 4th Circuit's ruling.
Dominion says the pipeline will bring a critical new gas supply to Virginia and North Carolina to support the shift away from coal and toward intermittent natural resources like solar. The company also says greater availability of natural gas will attract manufacturing businesses.
Critics question the assertion that the gas is needed.
In a brief filed with the Supreme Court, Virginia Attorney General Mark Herring's office said recent analyses indicate the demand for natural gas will remain flat or decrease for the foreseeable future.
In an earnings call with investment analysts earlier this month, Dominion CEO Tom Farrell said the company is "optimistic" that the Supreme Court will issue an order reversing the 4th Circuit ruling in May or June. He said Dominion is working with the U.S. Fish and Wildlife Service on a separate permit related to endangered species and then anticipates resuming construction "across major portions of the pipeline."
But opponents of the project emphasize that six other permits have been revoked or suspended, including a permit to build a gas compressor station in the historic African American community of Union Hill in Virginia.
"The bottom line is, no matter what happens on Monday, there are others issues," said Lew Freeman, executive director of the Allegheny-Blue Ridge Alliance, a nonprofit coalition of 51 organizations opposing the pipeline.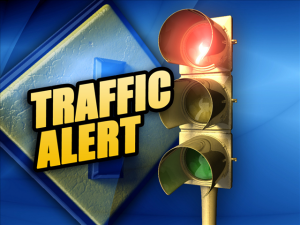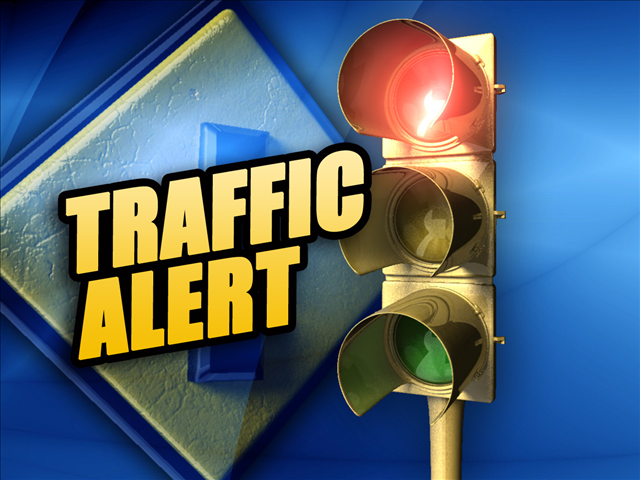 Crews are working to repair a water main break along Orange Avenue. WDBJ-7 is reporting all westbound traffic on Orange Avenue from Bonsack to Roanoke is being diverted and a detour is being set up around Mexico Way. Both lanes are closed and drivers are being asked to seek an alternate route.
A judge's ruling in the Mountain Valley Pipeline case brought by Attorney General Mark Herring brought a financial penalty and guidelines for moving forward. MVP says it has addressed safety concerns, but eco-activists are not nearly ready to just sit back. WFIR's Craig Wright reports: