Environment and Outdoors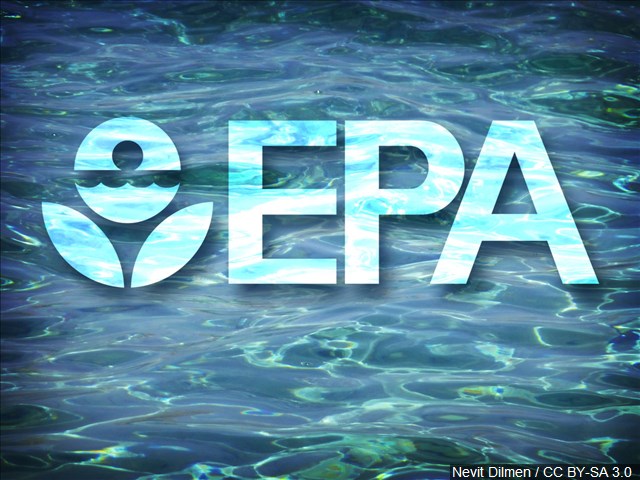 Conservation advocates say proposed changes to the Clean Water Act could drastically impact water sources in Virginia. WFIR's Ian Price has more: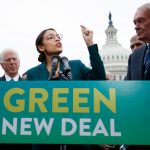 A new group called "Roanoke Sunrise" is holding a "Green New Deal" Town Hall meeting tonight and ALL are invited – even those who don't buy the plan to eliminate carbon emissions by 2050. More from WFIR's Gene Marrano: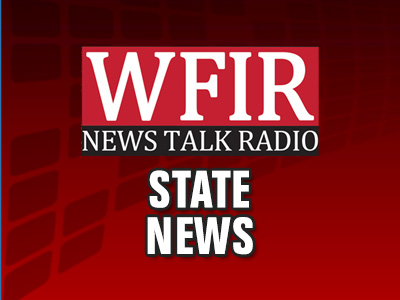 RICHMOND, Va. (AP) — Virginia regulators have passed a rule requiring a 30 percent reduction in carbon emissions from power plants in the next decade.The Virginia State Air Pollution Control Board approved the new rule Friday.The Department of Environmental Resources says Virginia is the 12th state in the country to adopt such a regulation and the first in the South.Environmentalists praised the new rule and urged Gov. Ralph Northam to veto language in the state budget that would effectively bar the state from joining a carbon cap-and-trade program.Republican lawmakers have tried to block Virginia's membership in the Regional Greenhouse Gas Initiative without the General Assembly's explicit approval.
Millennials are projected to become the largest generation alive in 2019. WFIR's Ian Price has details on a survey of which states are best for millennials:
Four days of live music at 14 different venues begins tonight in downtown Roanoke. WFIR's Ian Price has more about "Down by Downtown":
For more information or to purchase tickets to Down by Downtown click HERE
Below is the original news release about Down by Downtown
From Downtown Roanoke, Inc: Down by Downtown Music Festival presented by Wells Fargo in Roanoke, VA welcomes Spafford, Tank and the Bangas, and Rubblebucket at Elmwood Park Amphitheater on Saturday, April 13, 2019. Doors: 5 p.m. $25 advance | $32 gate | Age 12 and under enter free | $60 All-Access Pass
Spafford has recently been part of a meteoric rise in the jam scene, selling out shows across the country. They played Bonnaroo last summer and are known for captivating live performances featuring rock, funk, electronic, bluegrass, gospel, and more. Brian Moss (guitar), Jordan Fairless (bass), Andrew "Red" Johnson (keys), and Cameron Laforest (drums), combine for "electrofunk therapy" with strong vocals, tight harmonies, and catchy tunes.
You might know Tank and the Bangas as the 2017 winner of NPR's Tiny Desk Concert Contest. The five-piece group has a rare knack for combining various musical styles — fiery soul, deft hip-hop, deep-groove R&B and subtle jazz — into one dazzling, cohesive whole that evokes the scope of New Orleans music while retaining a distinctive feel all its own. The Huffington Post says: "It's music that you have to experience."
Rubblebucket transforms crowds from a skeptical wall of people into one big, happy, silly, jiving, open-hearted mass with American art-pop and indie-rock. They are slated to play Bonnaroo this year shortly after the stop in Roanoke.
The partnership between Down by Downtown and Wells Fargo is part of a regional economic development initiative of the Roanoke Regional Partnership's Roanoke Outside Foundation to add to the vitality of the community and help attract talent and business investment to the Roanoke Region of Virginia.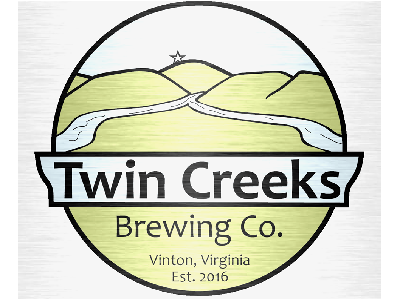 A local craft brewery is expanding adding to the amenities at the Explore Park, after a conversation with Roanoke County Parks, Recreation and Tourism piqued their interest. More from WFIR's Gene Marrano:
(previously released)  A local brewery is expanding adding to the amenities at the Explore Park. Vinton-based Twin Creeks Brewing Company has announced that they will open a second location in the historic Brugh Tavern. The new location would open in the fall.
Read the full Roanoke County Parks, Recreation, and Tourism announcement below
ROANOKE, VA (April 5th, 2019)- Twin Creeks Brewing Company is pleased to announce plans for their second location, Twin Creeks Brewing at Explore Park, opening in the fall of 2019. They will be partnering with Roanoke County Parks, Recreation and Tourism to bring the historic Brugh Tavern back to life through local beer, food, and entertainment.
Upon adoption of the lease agreement by Roanoke County's Board of Supervisors later this month, Twin Creeks Brewing at Explore Park will occupy all three levels of The Brugh Tavern, (3900 Rutrough Road, Roanoke VA 24014), which was built in between 1792-1800 and originally located near the Great Wagon Road in Botetourt County. Brugh Tavern was relocated to Explore Park and dedicated on April 28, 1998, as an upscale, historic-ambiance restaurant. The main body of the building facing the central lawn is original construction, while the back portion of the building and industrial kitchen were added when the building was relocated. One of the main highlights of this beautiful building is a cozy basement area with stone walls and floors, which Twin Creeks Brewing at Explore Park plans to transform into a rustic wine and cider cellar.
While final details are in the works, visitors can anticipate enjoying freshly brewed beer from the ½ BBL brewhouse on site, which will specialize in farmhouse ales, as well as flagship beers brewed at the original Vinton location. Alongside the Twin Creeks taps, a line-up of local cider and wine will also be offered. In the beginning stages, Twin Creeks Brewing at Explore Park will be partnering with local food trucks- however, a full kitchen with a fresh, locally sourced menu is in future plans. Guests can enjoy a pint by one of the outdoor fire pits on the lawn, savor a glass of wine by one of the indoor fireplaces or invite the whole gang over to spend the evening in a private event space. And there will be no lack of entertainment- Twin Creeks Brewing is known for a great live music scene in their Vinton tap room, and will carry on the tradition at Explore Park.
The concept of Twin Creeks Brewing at Explore Park originated in the fall of 2018 when Co-Owner and Brewer of Twin Creeks, Andy Bishop, met with Doug Blount, Director of Parks, Recreation and Tourism for Roanoke County. "We spoke about the amazing space that Brugh Tavern offers and about all of the new and upcoming park amenities," said Bishop, who opened Twin Creeks Brewing Company in Vinton with co-owners Jason Bishop and Barry Robertson in 2016. "Twin Creeks had been looking for an expansion opportunity, and Brugh Tavern and Explore Park will be a great fit to the Twin Creeks Brewing brand and image."
According to Blount, "We're very excited to have an existing Roanoke County eco-tourism business ready to partner with Explore Park to operate a brewery and bistro at Brugh Tavern. This potential partnership creates a new attraction at Explore Park, allowing us to provide not only quality food and beverage services for our community, but also to the 15 million visitors per year who travel the Blue Ridge Parkway. We look forward to presenting the lease agreement to the Roanoke County Board of Supervisors for consideration on April 23."
The call is out for volunteers to help get Blue Ridge Parkway campgrounds and picnic areas ready for the coming year. In Virginia, those campgrounds include Otter Creek, Peaks of Otter and Rocky Knob. "Project Parkway" is set for Saturday, April 27th. WFIR's Evan Jones has more:
04-02 Parkway Cleanup Wrap1-WEB
Click here for full "Project Parkway" information.
On a related note, parkway officials will conduct a public preview meeting and open house this Thursday, 4:00-6:00 pm, at the Virginia Horse Center in Lexington.
Click here for full meeting information.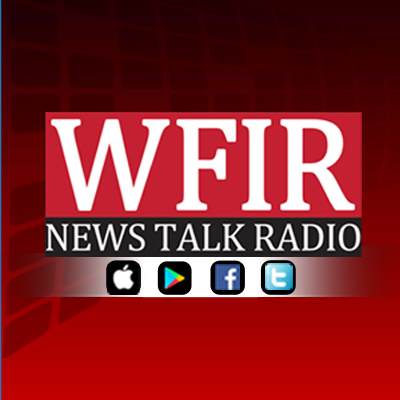 UPDATE: Downtown Roanoke Inc. is launching a program where property owners can use technology to identify who's not scooping their pet's poop. WFIR's Ian Price has details:
Originally posted 03/26/19 – Downtown Roanoke Incorporated is planning to use technology in order to cut down on the amount of pet waste. The Poo Prints cutting-edge DNA testing technology allows property owners to identify un-scooped dog waste samples and match them to the responsible dog. Sixteen large residential properties within the downtown district have already committed to participating in the program that's launching in April.
Some of those who were the first to cross the newly-opened Franklin Road Bridge just before the ribbon-cutting late last week were not driving a car. WFIR's Ian Price was there:
03-25 Franklin Bridge Bikers WRAP
ROANOKE, Va. (AP) — A judge has ruled that a Virginia Tech researcher who helped expose the Flint, Michigan, water crisis can't silence critics with a federal defamation lawsuit.
The Roanoke Times reports that U.S. District Court Judge Michael Urbanski dismissed Marc Edwards' $3 million lawsuit against three critics Wednesday. The engineering professor and a team of students helped expose lead contamination in the city's water supply in 2015. The suit was sparked by a letter signed by more than 60 Flint residents that accuses Edwards of interfering with efforts to self-organize, abusing authority and insulting them.
Urbanski writes in a 115-page opinion that Edwards' lawsuit failed to state a valid claim against his critics. He says the statements "plainly qualify as constitutionally protected opinion" and notes no reasonable reader would think it was factual.