Across Virginia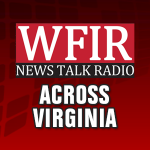 VIRGINIA BEACH, Va. (AP) – Authorities in Virginia say a Virginia Beach woman has once again been found to be in possession of dozens of dead animals. The Virginian-Pilot reports authorities responding to the home Monday found more than 100 dead animals, 24 live cats and a live dog. Animal Control Supervisor Meghan Conti says the dead animals had been stored in freezers or in a plastic container in the garage, where they decomposed beyond recognition. This isn't the first time so many dead creatures were found at a home belonging to Lisa D. Ross, who wasn't immediately reached for comment. In 2009, Ross' son was linked to a plot to kill high school students. Authorities searching her home for weapons found 120 cats, half were dead. Similar discoveries happened again in 2012 and 2013.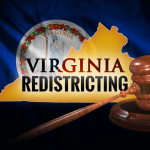 Virginia Democratic and Republican leaders must now wait for a Supreme Court decision on whether 11 House of Delegates districts shall be redrawn for the November elections. That decision could have a major impact on which party controls the House next year. WFIR's Evan Jones has more.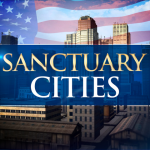 RICHMOND, Va. (AP) _ Virginia Gov. Ralph Northam has again vetoed a bill aimed at preventing so-called "sanctuary cities" in the state.  Northam, a Democrat, said he was vetoing the legislation Tuesday because it imposes an unneeded burden on local law enforcement officials and "sends a chilling message."  It was the same statement he issued last year when he vetoed the same legislation. A sanctuary city is a term without legal definition but generally means a locality that limits cooperation with federal immigration enforcement activities. Republicans said the legislation is needed to ensure federal immigration efforts aren't hampered. The bill narrowly passed the GOP-led General Assembly along party lines. Northam also vetoed legislation requiring local law enforcement officials to notify federal officials when a person living in the country illegally is released from jail.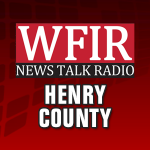 Less than one month after fire destroyed the former Short family home in Henry County, flames erupted today at another home just a short distance away. Firefighters from several companies are battling the blaze in the Oak Level area of Henry County, and that is likely to impact traffic along US 220 in the immediate area. The Short family home is the one where Jennifer Short and her parents lived before all three were murdered in 2002, killings that have never been solved.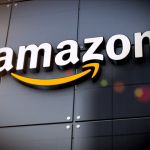 ARLINGTON, Va. (AP) — Protesters repeatedly shouted "shame" as a northern Virginia county board Saturday unanimously approved a $23 million incentives package for Amazon to build a new headquarters there. The Arlington County Board's 5-0 vote came after hours of heated public testimony, news outlets reported.
Supporters said Amazon's plan to build a massive facility in Crystal City will lead to tens of thousands of good jobs and bring in hundreds of millions of dollars in tax revenue. Opponents, however, said the tech giant neither needs nor deserves public subsidies. They also said lower-income residents would be driven out by rising rents.
"This vote today is about racial justice," Danny Cendejas, a member of the La ColectiVA advocacy group, said, according to WRC-TV . "We have been talking to folks in communities of color, immigrant communities. We have been hearing consistently the concerns about gentrification."
The Washington Post reported that in response to concerns about increased rents, traffic congestion and school overcrowding, Board Chair Christian Dorsey said, "I am confident we can manage those impacts."
Amazon plans to create at least 25,000 jobs over 12 years in the Washington suburb. The state of Virginia has already approved a $750 million incentives package for the company.
During the meeting, activists grew outraged after they were not allowed to ask questions to the Amazon officials who had given testimony.
Washington resident Chris Otten shouted that a vote should not be permitted and yelled profanities at a pro-Amazon attendee who he said cursed at him. That prompted police and security personnel to physically remove Otten, who screamed as he was carried out. He was charged with disorderly conduct.
Otten told the Associated Press that he had recently broken his wrist and was in pain from being "strong-armed" out of the building. Calling from a hospital where he was undergoing precautionary X-rays, Otten said the county should be focused on using its funds to help the neediest.
"It's sad when you hear the board say they don't have the resources to help people who are in need now, but then they give out millions and millions to a company that doesn't need that sort of help," Otten said. "It's corporate welfare over social need."
Board Vice Chair Libby Garvey said she is excited for the future of Arlington County with Amazon.
"Arlington has done a lot of changing in the 40 plus years I have been here and we are ready for this change," Garvey said. "We've planned for this growth, we've planned for these jobs, but we did not expect to get so much of this in one agreement."
In November, Amazon selected New York City and Crystal City as the winners of a secretive, yearlong process in which more than 230 North American cities bid to become the home of the Seattle-based company's second headquarters.
Amazon last month abandoned its New York City headquarters plan amid pushback from politicians and activists who were angry about the tax breaks that had been offered as well as the company's anti-union stance.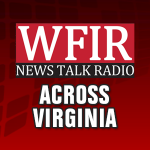 CHARLOTTESVILLE, Va. (AP) — Virginia police say they've arrested a woman after finding nearly $10,000 worth of cocaine in an apartment. The Virginia State Police issued a news release saying that 22-year-old Lanaja Jackson from Albemarle County in the Charlottesville area was charged with possession of cocaine and marijuana with intent to distribute.
Investigators from a multi-agency task force were conducting an investigation this month at a home in the area when they encountered Jackson. While executing a search warrant, they found 94 grams of cocaine worth approximately $9,400, along with about $1,000 worth of marijuana, according to the news release. They say they also found an assault rifle. Jackson didn't immediately respond to an email seeking comment. No phone listing could be found.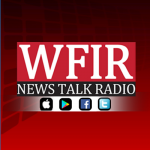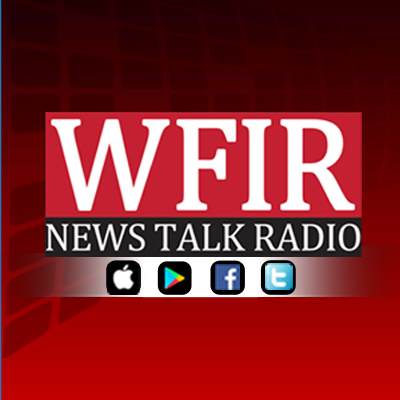 From Lynchburg Police: On March 13th, 2019, around 4:46 p.m., the Lynchburg Police Department Animal Control Unit responded to a residence in the 4500-block of Oakdale Drive for a welfare check on animals at the residence. During the course of their investigation, Animal Control officers obtained a search warrant for the property.
Thirty-three dogs and twelve pet birds were subsequently seized from the property and were taken to the Lynchburg Humane Society. As a result of the investigation, 53-year-old Laura Wiegert of Lynchburg was charged with five counts of misdemeanor Animal Cruelty under Code of Virginia 3.2-6570. The Lynchburg Police Department would like to extend our gratitude to the Lynchburg Humane Society for its assistance in this case.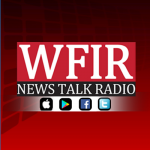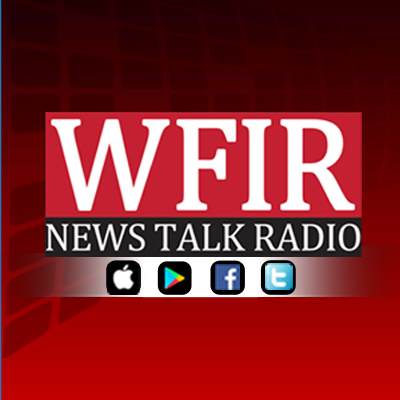 News release: State Police are investigating a motor vehicle crash which occurred at 10:51 a.m. on Kentuck Road at Kentuck Elementary. (Ed: That's in Pittsylvania County near Danville.) A 2006 Chevrolet Silverado was traveling on Route 729 when the vehicle ran off the right side of the roadway and struck five vehicles in the parking lot of Kentuck Elementary School. The five vehicles which were struck were not occupied at the time of the crash.
The driver of the Chevrolet is believed to have had a medical emergency prior to leaving the roadway, which in turn caused the crash. The 57 year old male driver was not wearing his seatbelt and was taken by EMS to Danville SONOVA Hospital with a life threatening condition.
The driver has not been charged at this time. There were no other injuries reported.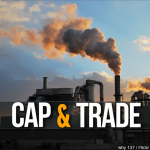 RICHMOND, Va. (AP) – Virginia Gov. Ralph Northam has vetoed legislation aimed at limiting his authority to institute a carbon cap-and-trade plan. Northam, a Democrat, said Thursday he had killed a bill that requires legislative approval before Virginia can participate in the Regional Greenhouse Gas Initiative, a cap-and-trade program among Northeastern and mid-Atlantic states that mandates emission reductions in the power sector. Northam has made implementing the plan a top priority, saying it's needed to fight climate change. State regulators have said joining RGGI could add significant costs to electric bills. The governor also vetoed a similar bill related to limiting carbon emissions from cars. Both bills narrowly passed the GOP-led General Assembly. Republicans have virtually no chance of getting the needed two-thirds majority to override the veto.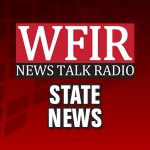 RICHMOND, Va. (AP) _ Gov. Ralph Northam has signed legislation to create a pilot program aimed at reducing eviction rates in the state. The legislation is part of a push that began last year after a research group at Princeton University found that five Virginia cities have some of the highest eviction rates in the country. The pilot program will be launched in the Richmond, Danville, Hampton and Petersburg. The goal is to reduce evictions in those cities and collect data on the program's effectiveness to help develop methods for preventing evictions around the state. Last month, Northam signed a package of bills aimed at reducing evictions by giving tenants more time to pay rent and fees ahead of an eviction notice and limiting the number of legal actions a landlord may file.