Across Virginia
PANAMA CITY, Fla. (AP) — At least six deaths were blamed on Michael, the most powerful hurricane to hit the continental U.S. in over 50 years, and by early Friday it wasn't over yet: a tropical storm long after Wednesday's landfall, Michael stubbornly kept up its punch while barreling up the Southeast, dumping heavy rains and spreading flash flooding misery as far away as Virginia.
High winds, downed trees, streets inundated by rising waters and multiple rescues of motorists from waterlogged cars played out in spots around Virginia and neighboring North Carolina. And while forecasters said Michael was gradually losing its tropical traits, it was a new chapter would begin as an extratropical storm predicted to intensify with gale force winds once it starts cross out into the Atlantic.
In North Carolina's mountains, motorists had to be rescued Thursday from cars trapped by high water. High winds toppled trees and power lines, leaving hundreds of thousands without power. Flash flooding also was reported in the big North Carolina cities of Charlotte and Raleigh. Similar scenes played out in parts of Virginia as the storm raced seaward.
All told, more than 900,000 homes and businesses in Florida, Alabama, Georgia and the Carolinas were without power.
Meanwhile, thousands of National Guard troops, law enforcement officers and rescue teams still had much to do in the hardest hit area: Florida's Panhandle. Families living along the Panhandle are now faced with a struggle to survive in a perilous landscape of shattered homes and shopping centers, the storm debris spread far and wide.
In one community, Panama City, most homes were still standing, but no property was left undamaged. Downed power lines and twisted street signs lay all around. Aluminum siding was shredded and homes were split by fallen trees. Hundreds of cars had broken windows. The hurricane damaged hospitals and nursing homes in Panama City, and officials worked to evacuate hundreds of patients.
"So many lives have been changed forever. So many families have lost everything," said Florida Gov. Rick Scott, calling it "unimaginable destruction."
An insurance company that produces models for catastrophes estimated Michael caused about $8 billion in damage. Boston-based Karen Clark & Company released that estimate Thursday, which includes privately insured wind and storm surge damage to residential, commercial and industrial properties and vehicles. It doesn't include losses covered by the National Flood Insurance Program.
And Michael also was deadly, both in Florida and beyond.
A man outside Tallahassee, Florida, was killed by a falling tree was the first of "4 storm-related fatalities" announced by the Gadsden County Sheriff's office. An 11-year-old girl in Georgia died when Michael's winds picked up a carport and dropped it through the roof of her grandparents' home. A driver in North Carolina was killed when a tree fell on his car.
Some fear the toll can only rise as rescue teams get around storm debris blocking roads and reach isolated areas.
More than 375,000 people up and down the Gulf Coast were ordered or urged to clear out as Michael closed in. But emergency authorities lamented that many ignored the warnings.
The Coast Guard said it rescued at least 27 people before and after the hurricane's landfall, mostly from coastal homes. Nine people had to be rescued by helicopter from a bathroom of a home in hard-hit Panama City after their roof collapsed, Petty Officer 3rd Class Ronald Hodges said.
In hard-hit Mexico Beach alone, state officials say, 285 people in Mexico Beach defied a mandatory evacuation order ahead of Michael. The task ahead: finding and hopefully safely accounting for all those who stayed behind.
National Guard troops made their way into the ground-zero town and found 20 survivors initially Wednesday night, and more rescue crews are arriving. But the fate of many residents was unknown.
Mishelle McPherson and her ex-husband searched for the elderly mother of a friend. The woman lived in a small cinderblock house about 150 yards (meters) from the Gulf and thought she would be OK. The home was found smashed, with no sign of the woman.
"Do you think her body would be here? Do you think it would have floated away?" McPherson asked.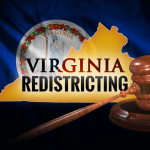 A floor session planned for October 21 by the General Assembly on redistricting was canceled but Virginia's Democratic Governor says he's still willing to work across the aisle, as WFIR's Gene Marrano reports: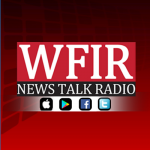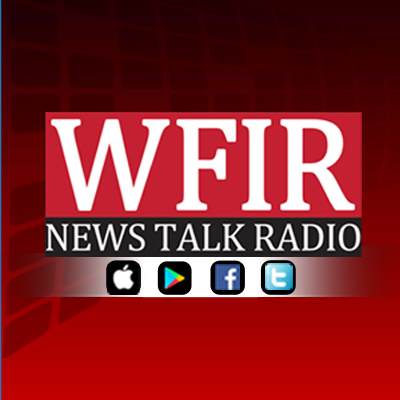 CHARLOTTESVILLE, Va. (AP) _ A church in Virginia has provided sanctuary for a Guatemalan woman who is facing deportation. Wesley Memorial United Methodist Church in Charlottesville has agreed to help protect Maria Chavalan Sut from deportation by allowing her to live in the church. Immigration and Custom Enforcement officials have said they generally avoid entering sensitive locations such as places of worship. Her lawyer said during a news conference Monday that she sought asylum in the U.S. after her house was set on fire with her family inside. ICE released her after a border interview but her lawyer says a notice to appear in court didn't include a date or time. Due to her court absence, she was ordered to leave the U.S. A motion to reopen her case is pending.
The National Weather Service says Hurricane Michael may bring heavy rain and flooding to our region in the latter half of this week. One big difference between Michael and Hurricane Florence – this one is expected to move through rapidly. The current forecast track has the center of Michael likely swinging to our south and east before moving out.
From the National Weather Service in Blacksburg: Michael is now a Category 1 hurricane with winds of 75 MPH, but it is expected to intensify further. Here is the track forecast from the National Hurricane Center. Michael will pose a heavy rain and flooding threat to our area during the latter half of this week.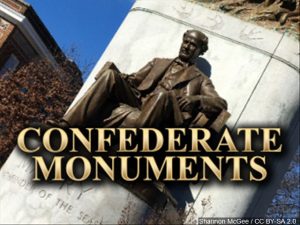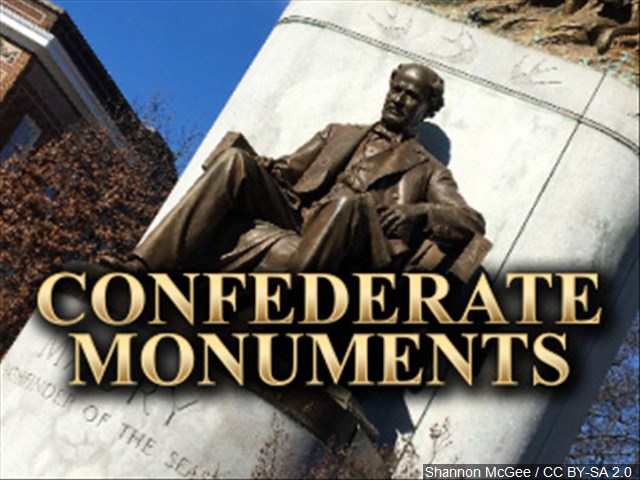 RICHMOND, Va. (AP) _ Richmond's City Council is being asked to vote on a request that state lawmakers let the city decide whether to take down statues of Confederate leaders. The council is expected to vote on the proposal Monday night. State law limits the power of local governments to remove or modify war memorials. The Richmond Times-Dispatch reports that if approved, the request will be included in the city's legislative wish list for the next legislative session. A deadly 2017 white nationalist rally in Charlottesville prompted legislation that would empower localities to make their own decisions on Confederate statutes. But those bills foundered in the Republican-controlled General Assembly. A commission's recommendations — including removing a statue honoring Confederate President Jefferson Davis on Richmond's Monument Avenue– can't be fully implemented under state law.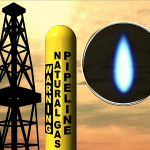 NORFOLK, Va. (AP) — The U.S. Army Corps of Engineers has suspended a permit the Mountain Valley Pipeline needs to cross Virginia waterways. The Corps' Norfolk district sent a letter Friday to the company developing the pipeline, saying it was putting the permit on hold because of uncertainty following a federal court ruling earlier this week.
That ruling from the 4th U.S. Circuit Court of Appeals tossed a water-crossings permit issued by a West Virginia district of the Corps. Environmental groups have since asked federal regulators to halt all construction activity on the $4.6 billion project. The letter says the Norfolk District finds it appropriate to "await clarity."
Developers are aiming to finish the project by the fourth quarter of 2019. A series of court challenges from environmental groups have led to previous delays.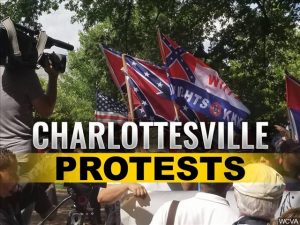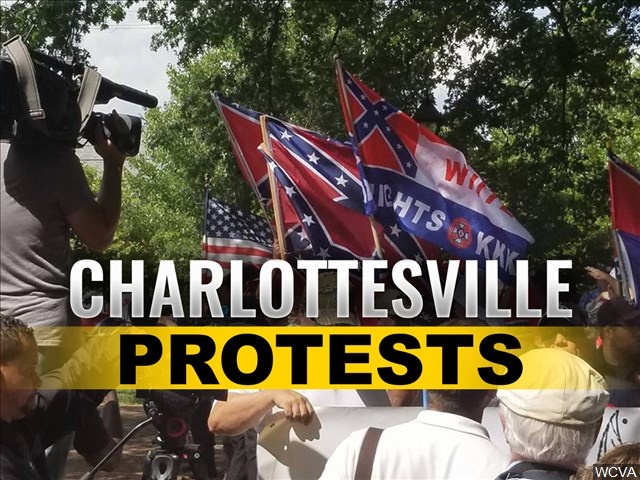 Four members of a militant white supremacist group from California face up to ten years in prison if convicted on federal charges connected to last year's "Unite the Right" rally in Charlottesville that turned deadly. The four were arrested on charges they traveled to Virginia to incite a riot and attack counterprotesters at the rally. WFIR's Evan Jones has more: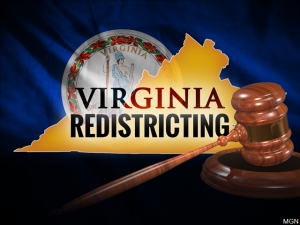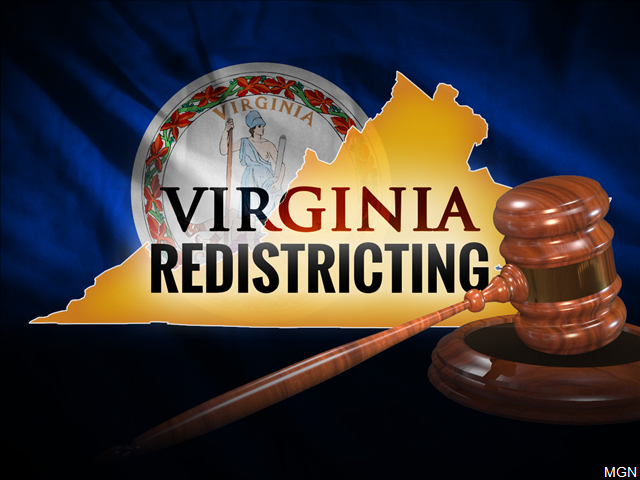 RICHMOND, Va. (AP) _ Virginia Democratic Gov. Ralph Northam says he's going to veto a GOP-drawn map aimed at fixing an unconstitutional racial gerrymander. Northam said Tuesday the GOP-led General Assembly's redrawing effort is too partisan and a federal court is best situated to draw a new legislative map. A House committee voted along party lines last week to advance a GOP-drawn map that supporters say does not unfairly advantage either major political party. Opponents said the map is unfair to African-American voters. A federal court ruled this summer that lawmakers illegally packed black voters into 11 districts and ordered lawmakers to draw a new map by Oct. 30.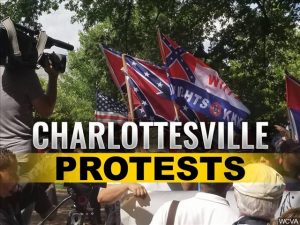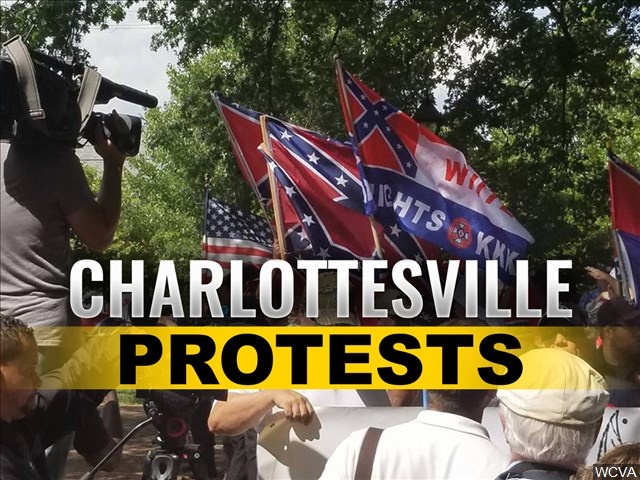 CHARLOTTESVILLE, Va. (AP) — Four members of a militant white supremacist group from California have been arrested on charges they traveled to Virginia last year to incite a riot and attack counterprotesters at a white nationalist rally that turned deadly, court documents unsealed Tuesday say. The defendants — Benjamin Drake Daley, Michael Paul Miselis, Thomas Walter Gillen and Cole Evan White — are part of the Rise Above Movement, which espouses anti-Semitic views and meets regularly in public parks to train in boxing and other fighting techniques, according to an affidavit.
The affidavit alleges the four men were "among the most violent individuals present in Charlottesville" on Aug. 11 and 12 of last year. It says photos and video footage shows they attacked counterprotesters, "which in some cases resulted in serious injuries." The men have also taken part in "acts of violence" at political rallies in Huntington Beach and Berkeley, California, and other places, the affidavit alleges. "These guys came to Charlottesville in order to commit violent acts, and it wasn't the first time they'd done it," U.S. Attorney Thomas Cullen said at a news conference held to announce the charges. The four have been arrested and are awaiting their initial hearings, according to another court filing in the case. It wasn't immediately clear if they have attorneys who could comment on their behalf.
According to The Anti-Defamation League, Rise Above Movement members believe they are fighting against a "modern world" corrupted by the "destructive cultural influences" of liberals, Jews, Muslims and non-white immigrants. Members refer to themselves as the mixed martial arts club of the "alt-right" fringe movement, a loose mix of neo-Nazis, white nationalists and other far-right extremists. "They very much operate like a street-fighting club," said Oren Segal, director of the ADL's Center on Extremism. Segal said the group has roots in the racist skinhead movement in southern California. Daley, of Redondo Beach, figures "prominently" in the organization, according to the affidavit.
The arrests come more than a year after hundreds of white nationalists descended on Charlottesville in part to protest the planned removal of a statue of Confederate General Robert E. Lee. Clashes first erupted on Aug. 11, 2017, as a crowd of white nationalists marching through the University of Virginia campus carrying torches and chanting racist slogans encountered a small group of counterprotesters. The following day, more violence broke out between counterprotesters and attendees of the "Unite the Right" rally, which was believed to be the largest gathering of white nationalists in at least a decade. Street fighting exploded before the event could begin as scheduled and went on for nearly an hour in view of police until authorities forced the crowd to disperse.
Later, a woman was killed when a car prosecutors say was driven by a man fascinated by Adolf Hitler plowed into a crowd of peaceful counterprotesters. The death toll rose to three when a state police helicopter that had been monitoring the event crashed, killing two troopers. The suspected driver, 21-year-old James Fields Jr., of Maumee, Ohio, has been charged with federal hate crimes in the death of Heather Heyer, 32. Fields also faces state murder charges; his trial is scheduled to begin Nov. 26.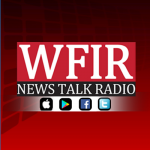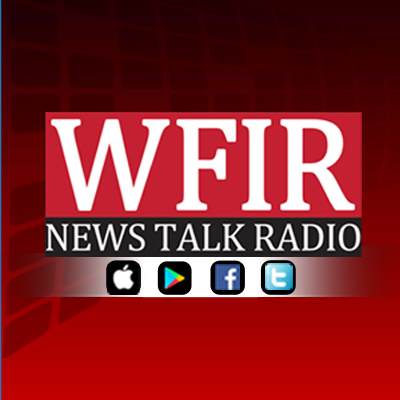 RICHMOND, Va. (AP) _ Strippers in Virginia's capital have settled a class-action wage dispute against five local adult clubs. The Richmond Times-Dispatch reports that both sides told a federal judge last week that an agreement was ready to be filed if the judge would allow the settlement to be sealed. The agreement would pay the plaintiffs $830,000, from which attorneys' fees and other costs would be deducted. The lawsuit was filed in January on behalf of roughly 30 plaintiffs, and was later amended. The plaintiffs asked for unpaid minimum and overtime wages, withheld tips and other unlawful deductions. The clubs denied wrongdoing, filing counterclaims that alleged breach of contract and unjust enrichment. According to last week's joint memorandum, the plaintiffs were classified as independent contractors, and were thus compensated solely by patrons.