Across Virginia
CHARLOTTESVILLE, Va. (AP) _ The University of Virginia has effectively banned the main organizer of last summer's white nationalist rally from its Charlottesville campus. The university said in a statement Friday that it issued a no-trespass warning to Jason Kessler on Thursday evening and was in the process of serving him with the warning. The statement says the decision was based on reports from students that Kessler threatened them, targeted them through cyberbullying and cyberharassment or targeted them based on "protected characteristics." Kessler couldn't immediately be reached for comment. He was the primary organizer of the Aug. 12 "Unite the Right" white nationalist rally, which descended into violence. UVA also said Kessler "intentionally and purposefully misled" university police regarding the torchlight rally that he helped organize the night before the rally.
One of the three Republican candidates for U.S. Senate says he is getting his campaign into high gear now that the General Assembly session is mainly over. Delegate Nick Freitas officially opens his campaign headquarters tonight in Charlottesville, and in advance of that, he spoke with WFIR's Evan Jones, a conversation that turned to the federal government's role in approving the Mountain Valley and Atlantic Coast Pipelines: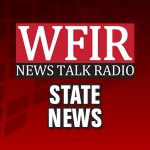 RICHMOND, Va. (AP) _ Virginia Gov. Ralph Northam has signed a bill requiring jails and prisons to supply feminine health products to inmates for free. WVIR-TV reported Wednesday that House Bill 83 will go into effect on July 1. State jails and prisons used to decide individually what they would charge for pads and tampons. Incarcerated women sometimes had to pay up to several dollars. This law now requires the Department of Corrections to ensure a free supply at every jail and prison in the state. The bill was introduced by Rep. Kaye Kory, D-Fairfax County, and unanimously passed by the House and Senate.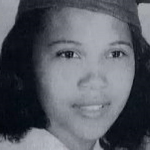 Virginia is now honoring a civil rights hero whose school walkout she led in 1951 later became part of the landmark Supreme Court decision outlawing school segregation. Barbara Johns was 16 when she helped lead a strike protesting the very unequal conditions among schools in Prince William County — and did so in the face of threats to her life. Yesterday, and for the first time, Virginia officially honored Barbara Johns. WFIR's Evan Jones has more: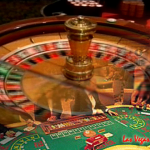 RICHMOND, Va. (AP) _ A group working with the Pamunkey Indian Tribe has bought land in New Kent County that could be used for a resort and casino. The Daily Press reports that an Illinois-based company has purchased more than 600 acres in the county for about $3 million. The tribe has said recently it's looking at several potential sites in Virginia to build a $700 million resort and casino. The Department of Interior granted federal recognition to the Pamunkey in 2015, allowing the possibility of casinos through a separate approval process. Virginia currently has no casinos. The tribe was considered the most powerful in the Powhatan Paramount Chiefdom, which greeted the English settlers at Jamestown, and claims Pocahontas among its lineage.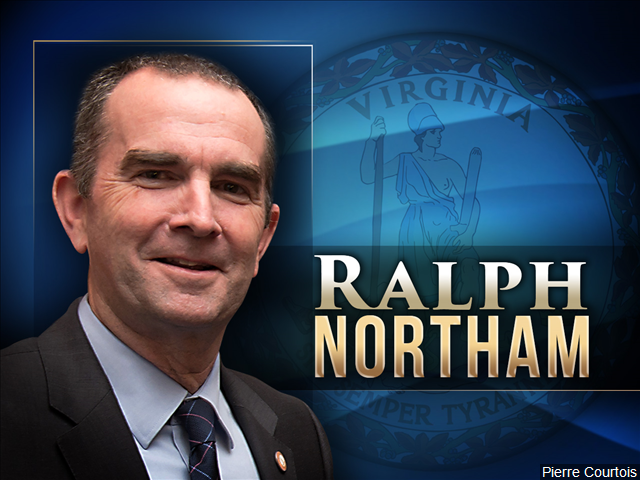 RICHMOND, Va. (AP) – Virginia Gov. Ralph Northam has asked the federal government to make more than 200 low-income areas eligible for new tax breaks.
Northam said last week that he'd nominated 212 so-called "opportunity zones" to the U.S. Department of Treasury.
A new tax overhaul passed last year allows for tax breaks for certain kinds of investments in certain designated low-income census tracks.
Northam said the Virginia Department of Housing and Community Development and the Virginia Economic Development Partnership worked to identify which census tracks to nominate. The governor was allowed to nominate 212 out of 901 eligible areas.
Northam said he expects the federal government to accept his nominations and establish the "opportunity zones" by late spring.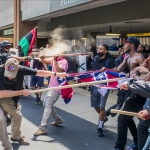 CHARLOTTESVILLE, Va. (AP) – A panel of Charlottesville community members has been chosen to make recommendations about how to spend money raised in the aftermath of a white nationalist rally.
WCAV-TV reports the nine-person committee that will review grant applications made to the Heal Charlottesville Fund is made up of community leaders, entrepreneurs and a high school student.
The fund was raised from thousands of donations that came in after the August "Unite the Right" rally. A woman was killed when a car drove into a crowd of peaceful counterprotesters the day of the rally, and dozens more were injured.
According to the fund's website, the money will be used to help injured victims, provide trauma counseling services for the community and address the impacts of structural racism.
State game officials say this is the time of year white-tailed deer fawns show up seemingly abandoned in fields and yards — but in almost all cases, this is simply a part of nature, and the worst thing you can do bring the young deer in. Mothers frequently leave their young alone for lengthy periods, and in almost all cases, the does return to feed and then move their fawns. WFIR's Evan Jones has more.
In rare cases where a fawn may be in danger or distress, you can call the nearest wildlife rehabilitator. Click here for a list from the Virginia Department of Game and Inland Fisheries.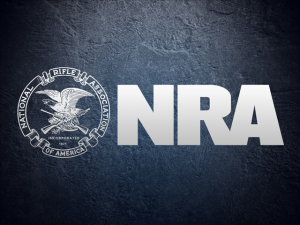 ALEXANDRIA, Va. (AP) — Protesters are targeting the northern Virginia home of the National Rifle Association's top lobbyist and say the protests will continue. In one case, court records show Patricia Hill of Lincoln, Nebraska, has been charged with misdemeanor destruction of property outside the home of NRA lobbyist Chris Cox. Alexandria Police spokeswoman Crystal Nosal said Friday there were two separate incidents stretching back to last fall. A court hearing has been scheduled for May 21.
Protesters also conducted a confrontational but peaceful protest April 10 outside Cox's home as well as his wife's nearby decorating business. Libby Locke, a lawyer for the Cox family, said the vandalism included spraying fake blood and defacing the home with stickers. "The Cox family does not view these activities as a peaceable protest exercise," Locke said in a statement. "These coordinated tactics have crossed the line of civility and human decency." Nosal said a city ordinance is in place regulating protests outside private homes, but said the commonwealth's attorney is reviewing the law's constitutionality.
Catherine Koebel of Roanoke, Virginia, and Amanda Gailey, a professor with the University of Nebraska-Lincoln, representing the Great Gun Melt, stood outside Cox's home with a sign reading "Chris Cox profits off dead kids." They handed out fliers urging a consumer protest of his wife's business. Koebel said the police were called out twice to the protest but told Gailey and Koebel they weren't doing anything illegal. Koebel said Courtney Cox, Chris Cox's wife, grabbed a cellphone from her hand and threw it to the ground, injuring Koebel's hand in the process. She said she is considering pressing charges through a magistrate. Koebel acknowledged that the protests are confrontational, but said the tactic is warranted under the circumstances. "He's profiting off murders and suicides," Koebel said of Cox. She accused the NRA of encouraging its supporters to use armed intimidation as a political tactic.
Locke said the sign saying Cox profits from dead children is "false, grotesque and clearly designed to target and intimidate the Cox family at their private residence." Koebel said she expects the protests at the Cox home to continue.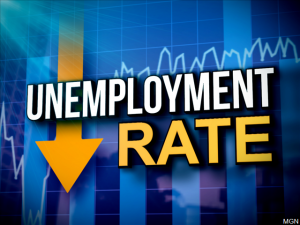 Virginia's unemployment rate has fallen to its lowest level since March of 2008. Governor Northam's office says the statewide jobless rate fell to 3.4% last month, down a tick from February and down a half per cent from the year before.
News release: Governor Ralph Northam today announced that Virginia's seasonally adjusted unemployment rate was down 0.1 percentage point in March to 3.4 percent and was down 0.5 percentage point from a year ago. March's seasonally adjusted unemployment rate of 3.4 percent is the lowest rate since the March 2008 rate of 3.4 percent. In March, the labor force expanded by 4,547, which was the second consecutive monthly increase, and at 4,325,379, set a new record high. Household employment increased by 7,249, which was the third consecutive monthly increase, and at 4,178,357, also set a new record high. The number of unemployed continued to drop, declining 2,702 to 147,022. Virginia's seasonally adjusted unemployment rate continues to be below the national rate, which was unchanged again in March at 4.1 percent.