Across Virginia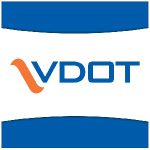 Another summer paving season is now well underway for VDOT — and for the first time, you can see on line exactly which roads are scheduled for work this year. The department is spending more than a half billion dollars this year to repave close to nine thousand lane miles of state-maintained roads. Its new website shows each scheduled project whether planned, in progress or completed. WFIR's Evan Jones has the story:
Click here to see the map.
Click here for information on reporting roadway information to VDOT. Or you can call (800) FOR-ROAD.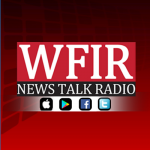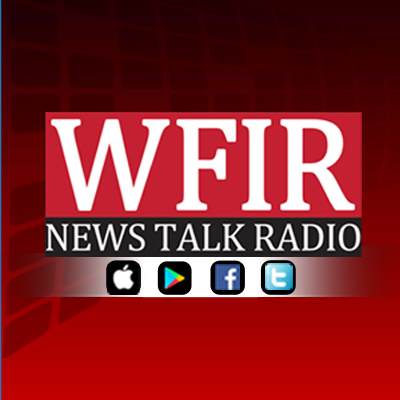 UPDATE FROM STATE POLICE: The Virginia Department of Forensic Science in Roanoke has determined that the bone fragment, which was found on private property, on Iron Ridge Road in Franklin County, was not of human origin.  Experts determined the bone fragment came from an animal. The Virginia State Police have closed the investigation.
Previous news release: FRANKLIN COUNTY, Va. – Virginia State Police were called to a residence on Iron Ridge Road at 10:50 a.m. on Friday, (Jun 22), to the report of a possible bone fragment which was reportedly found in the path of the Mountain Valley Pipeline.
The trooper arrived at the residence at 11:23 a.m. and was presented a plastic bag containing a bone fragment.  Mark Joyner with the Association for the Study of Archaeological Properties, had possession of the bone fragment, which he retrieved from his vehicle.  Mr. Joyner stated the bone fragment appeared to be a portion of a vertebrate from a mammal. The owner of the property, on which the bone fragment was found, a Mr. Daniel Angles; reportedly found the fragment sometime between 8 and 8:30 p.m. on Thursday, (Jun 21) while walking on a portion of his land.  The land was used to grow agriculture prior to the Mountain Valley Pipeline easement.  Mr. Angles had located the fragment that evening, but did not contact law enforcement until the following day.
Mr. Angles and Mr. Joyner lead investigators to the location where the bone was reportedly found.  A search of the immediate area did not produce any other remains.  It was unclear if the bone fragment was from an animal or human origin.  It was determined that since the remains were removed from the location they were found, investigators would determine if the remains were human before they would investigate further.
The remains were transported to the Virginia Department of Forensic Science in Roanoke for evaluation, which may take several days.  Once the origin and the age of the fragment are determined, this will dictate how the Virginia State Police will proceed.
WASHINGTON (AP) _ Federal hate crime charges have been filed against a man accused of plowing a car into a crowd of people protesting a white nationalist rally in Charlottesville, Virginia, killing a woman and injuring dozens more. The Department of Justice announced that an indictment returned Wednesday charges 21-year-old James Alex Fields of Ohio with 30 crimes, including one count of a hate crime resulting in the death of Heather Heyer, and 28 other hate crimes involving an attempt to kill other people who were injured. Fields already faces state charges of first-degree murder and other crimes. Fields was photographed hours before the attack with a shield bearing the emblem of one of the hate groups taking part in the rally. He has been in custody since then.
From the U.S. Attorney for the Western District of Virginia: Charlottesville, VIRGINIA – A federal grand jury sitting in the U.S. District Court for the Western District of Virginia in Charlottesville today charged an Ohio man with federal hate crimes, including a hate crime act that resulted in the death of Heather Heyer, for his actions during the Aug. 12, 2017 "Unite the Right Rally" in Charlottesville. Attorney General Jeff Sessions, FBI Director Christopher Wray, Acting Assistant Attorney General John Gore of the Civil Rights Division, United States Attorney Thomas T. Cullen of the Western District of Virginia, and Special Agent in Charge of the FBI's Richmond Division Adam S. Lee, made the announcement.
James Alex Fields Jr., 21, of Maumee, Ohio, was charged in an indictment returned earlier today with:
one count of a hate crime act resulting in the death of Heather Heyer (18 U.S.C. § 249);
28 counts of hate crime acts causing bodily injury and involving an attempt to kill (18 U.S.C. § 249); and
one count of racially motivated violent interference with a federally protected activity (18 U.S.C. § 245(b)(2)), resulting in the death of Heather Heyer, for driving his car into a crowd of protestors on a downtown street in Charlottesville, Virginia.
"At the Department of Justice, we remain resolute that hateful ideologies will not have the last word and that their adherents will not get away with violent crimes against those they target," Attorney General Jeff Sessions said. "Last summer's violence in Charlottesville cut short a promising young life and shocked the nation. Today's indictment should send a clear message to every would-be criminal in America that we aggressively prosecute violent crimes of hate that threaten the core principles of our nation. I want to thank the FBI as well as our fabulous prosecutors Stephen Curran, Christopher Kavanaugh, and Rachel Kincaid for their hard work on this case."
"As this case indicates, our office will aggressively prosecute hate crimes and other civil-rights offenses committed because of the actual or perceived race, color, religion, or national origin of any individual or group," U.S. Attorney Thomas T. Cullen stated. "We are grateful to the FBI and our state and local law-enforcement colleagues who conducted the parallel federal and state investigations in a cooperative fashion, enabling us to vindicate this critical federal interest."
"Hatred and violence have no place in our communities," said FBI Director Christopher Wray. "The investigation of hate crimes is a top priority of the FBI, and we will continue to work with our partners to ensure those who perpetrate such despicable acts are held accountable."
"The events of Aug. 12, 2017, in Charlottesville are a grim reminder of why the FBI prioritizes its investigations of civil rights violations among the top of its criminal programs. I hope today will also be a reminder to those who are motivated by hate and intent on committing violence; we are going to be there, just as we were in this case," said FBI Special Agent in Charge Adam S. Lee of the Richmond Division, who also oversees the office in Charlottesville. "I want to thank the Civil Rights Division and the United States Attorney's Office for their outstanding partnership, my team of FBI agents and analysts who worked tirelessly to put the case together, and the business owners and residents of Charlottesville who worked with us and provided a massive volume of evidence in this case."
According to the indictment, on or before Aug. 8, 2017, Fields decided to attend the Unite the Right Rally in Charlottesville, Virginia. The Unite the Right rally was scheduled to occur on Aug. 12, 2017, at Emancipation Park and was widely publicized on social media and internet sites associated with white supremacist individuals and groups.
On the morning of Aug. 12, 2017, Fields arrived in and around the vicinity of Emancipation Park in Charlottesville. Multiple groups and individuals, including Fields, engaged in chants promoting or expressing white supremacist and other racist and anti-Semitic views. After an "unlawful assembly" was declared, rally participants, including Fields, dispersed the area. Fields returned to his vehicle and soon after drove to the vicinity of the intersection of Fourth and East Market streets in downtown Charlottesville.
As alleged in the indictment, Fields drove his car onto Fourth Street, a narrow, downhill, one-way street in downtown Charlottesville. At around the same time, a racially and ethnically diverse crowd of individuals was gathered at the bottom of the hill, at the intersection of Fourth and East Water streets. The indictment alleges that Fields slowly proceeded in his vehicle toward the crowd, stopped, and then observed the crowd while idling in his vehicle. Many of the individuals in the crowd were chanting and carrying signs promoting equality and protesting against racial and other forms of discrimination. With no vehicle behind him, Fields slowly reversed his vehicle to the top of the hill near the intersection of Fourth and Market streets. Fields then rapidly accelerated, ran through a stop sign and across a raised pedestrian mall, and drove directly into the crowd, striking numerous individuals, killing Heather Heyer, and injuring many others. Fields's vehicle stopped only when it struck another vehicle near the intersection of Fourth and Water streets. He then rapidly reversed his vehicle and fled the scene.
The investigation of the case was conducted by the Federal Bureau of Investigation. United States Attorney Thomas T. Cullen, Assistant United States Attorney Christopher Kavanaugh and Stephen Curran and Rachel Kincaid, trial attorneys with the Civil Rights Division of the Department of Justice, are prosecuting the case for the United States.
An indictment is a formal accusation of criminal conduct, not evidence of guilt. The defendant is presumed innocent unless proven guilty.
State transportation officials say Roanoke Amtrak ridership for the first six months has been impressive — and an obvious boost to the train that heads to Washington and beyond. It helped increase ridership on what had previously been the train to Lynchburg by more than 8% from the same time year before, this at a time when the Amtrak numbers are down a bit both nationwide and in Virginia. WFIR's Evan Jones has the story: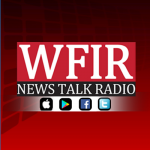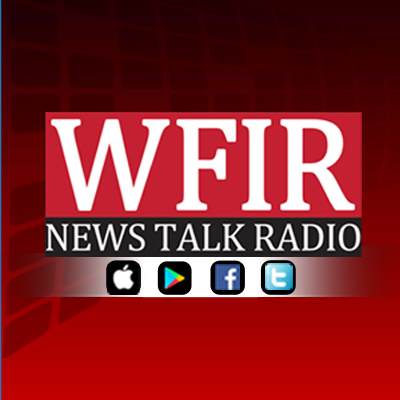 The Virginia Association of Broadcasters has again honored WFIR with its award for best radio newscast in the state. This is the third straight year The Roanoke Valley's Morning news has bested all Virginia radio stations for this highest recognition.  The award was presented at the association's annual summer convention over the weekend in Virginia Beach. We are grateful for your loyalty and confidence in us, and we hope you view this award as reflective of our efforts to meet your expectations.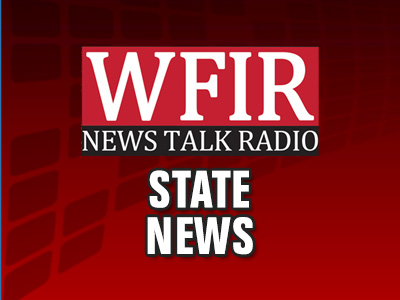 FREDERICKSBURG, Va. (AP) — The only thing Matthew and Jacob Burgett liked more than playing cops and robbers was a TV show that depicted the same thing.
Seeing real-life officers bust the bad guys on "COPS" was what their dad, Scott, did every day as a state trooper, and the brothers couldn't wait to join him in uniform.
"I always thought it looked really cool," said Matthew, 26, who became a Virginia State Policeman three years ago. "The fast cars. The sirens. I always had my mind set on law enforcement."
Jacob, who's 23 and recently graduated from the State Police Academy, added: "I've never really thought of anything else."
Clearly.
As the brothers talked, their mother, Cindy Burgett, went to the cabinet of their Fredericksburg home where she keeps construction paper artwork and cards made by her three children. (The couple's oldest, Sarah, is 28, and followed her mother into the medical field. Cindy is a neonatal intensive care unit nurse, and Sarah is an X-ray nurse.)
Cindy retrieved a Father's Day card, undated, that Jacob had done, probably in elementary school. The cover showed his father's uniform from the neck to the black attachments on his belt. There was a dark blue tie, his dad's badge and name tag.
Inside, Jacob had scrawled the lines from the theme song of his favorite show: "Bad boys, bad boys. Whatcha gonna do? Whatcha gonna do when they come for you?"
Then, he signed the card on the last page. Next to the drawing of a police car with two antennas, he wrote "Happy Father's Day!" in oversize letters and included a postscript that really spoke to where his head — and heart — were.
It read: "PS: you rock dude!"
Their father may have wanted to say the same to his boys when they graduated from Basic Trooper Session. Participants can have a relative or friend, also in law enforcement, hand them their diplomas, or they can get them from the Virginia State Police superintendent.
The person Matthew and Jacob Burgett chose was 1st Sgt. Scott Burgett, who beamed with pride.
"This is fantastic," he said at Jacob's graduation.
Like the ceremony, the training classes — all 1,340 hours spread out over 29 weeks and 98 courses — are held at state police headquarters in North Chesterfield near Richmond.
Each member of the Burgett family attended Jacob's graduation. Matthew is three years older, but when he and his brother stood next to each other in uniform, with the same buzz cut and "cover" on their heads, they looked like twins.
All the Burgetts have blue eyes, but the boys' are the color of a glacier, like their mother's.
It's not unusual to have fathers and sons, dads and daughters and husbands and wives on the force, said Virginia State Police Capt. Todd Taylor. Matt is under his command, and Taylor often jokingly tells Scott — who he's known more than 25 years — that he's the second-best trooper in the family. He teases that he'll have to change it to third best now that Jacob has joined.
Then, on a serious note, he said the Burgetts are "thinking men" who reason their way through problems.
"I'm just proud of them all," he said. "They're good folks, a good family. I would like to have a whole bunch more of them."
Scott and Cindy Burgett are both 54, and to them, it doesn't seem that long ago when he started his police career. He graduated from the academy 29 years ago after earning a criminal justice degree from Virginia Commonwealth University.
Their sons followed the same path. The only difference was, Scott was a few years older when he joined the force and already was a dad.
And, Scott didn't have anyone to inspire him to do police work. His father was in the Air Force.
"Honestly, it sounds so hokey, but I wanted to do something I felt was worthwhile, relevant, something important," the elder Burgett said. "I wanted to help people."
He figured he'd eventually go into federal work, but he loved the state police so much, he made it his career.
He's worked as a road trooper and special agent, done background work and assisted in investigations. He's looked into general crimes, arson and bombs, been assigned to Smithfield, Richmond and Fairfax and now works in drug investigation out of the Culpeper office.
Matthew, who is assigned to Orange County, already has tapped into his father's experience. The two talk over a crash-scene investigation, as the younger asks the older his take of things. "I'll say, 'This is what I'm thinking, what does this sound like to you?' " Matthew said.
Two days after Jacob graduated and started work in Caroline County, police officers nationwide held their 30th annual candlelight vigil at the National Mall to honor those killed in the line of duty. Matthew was there, part of the Virginia State Police Honor Guard, as three new names from the state force were etched in stone.
Col. Gary Settle, superintendent of the state police, probably didn't need to remind those at Jacob's graduation that the new troopers — like the multitude of other uniformed officers in the audience — face peril on the streets.
"What consumes my thoughts daily and keeps me up at night is your safety," Settle said to the graduates. "We've been reminded too many times in recent years of the dangers that exist for public safety officials."
Settle shared the story from the movie, "American Sniper," about the three types of people in the world: wolves, sheep and sheepdogs. The latter are warriors, Settle said, working to fend off the wolves and protect the sheep.
He said it's the trooper's job to identify the bad guys and protect the good ones. But when policemen are swayed by the way people look, dress or talk or their backgrounds or skin color, "then we become the wolves and have failed our mission as a Virginia State Police trooper."
Scott and Cindy Burgett think about the current tensions, too, and what the situation will be like for their sons.
She says the whole family is calm and level-headed to the point of being downright boring. She's confident her husband and two sons won't have any difficulty exercising their considerable discipline and self-control.
He says the same, even though the climate is probably the worst the tenured trooper has ever seen.
"As a father, I'm proud of them for being brave enough to do it," he said. "But I also expect them to follow their training, do what they know is right and stay safe."
___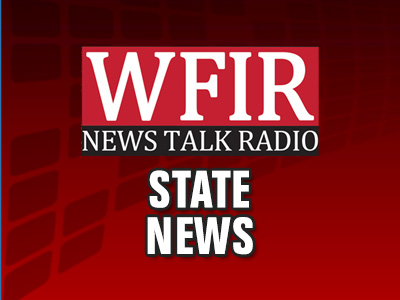 RICHMOND, Va. (AP) — More than 30 years have passed since Larry "Sleepy" Belcher returned from a Chesterfield County Planning Commission meeting to deliver the news to his friends: The county wanted to build a freeway in this part of southern Chesterfield, and it would likely take their house on Happy Hill Road.
But they shouldn't worry, Johnnie Humphrey remembers Belcher telling her and her husband, Earl.
"'The county won't have enough money for it while we are still alive,'" Humphrey recalled Belcher, a planning commissioner at the time, saying.
His prediction wasn't entirely correct.
"Earl is dead and gone. Sleepy is gone," Humphrey said. "But me and his wife are still here."
And a 2½-mile leg of that freeway the county sees as key for future development appears poised to pass through the living room of the house Humphrey and her husband built in 1967. In addition, a nearby elementary school in the path of the preferred freeway route is getting closer to being demolished and rebuilt at a nearby county park.
Humphrey thought that prospects for the freeway had grown dimmer and that the nearly 6 acres she inherited from her father were safe.
Developers of a nearly 5,000-home subdivision that supervisors approved had agreed to build the freeway along with the homes, but the project never materialized. After that, Humphrey added a family room to the back of her house.
Then, this past year, Humphrey, along with hundreds of other residents, successfully fought the county Economic Development Authority's proposal to purchase and rezone that same nearly 1,700-acre area to make way for an industrial megasite.
Authority officials had said the first part of that freeway would provide critical access to Interstate 95 for whichever business located there.
Now, the question Humphrey is asking is not if the freeway will come, but when.
School leaders also are making preparations. They're moving forward on plans to rebuild a 750-student Harrowgate Elementary School on nearby parkland rather than renovate it on the school site that now sits in the path of the preferred route of the freeway. This past week, the School Board decided to request county supervisors' approval to rebuild the school on the park site.
In addition, in a March briefing to county supervisors, Transportation Director Jesse Smith said an environmental assessment of the project is underway.
By October, the county hopes the federal government will have found the plan has no significant environmental impact. The next month, staff members would ask the elected Board of Supervisors for the money and permission to move forward with acquiring right-of-way, excluding eminent domain.
Smith said the route that goes through the current elementary school site and Humphrey's home is the least disruptive of six options they considered since it would require three homeowners to relocate. The most disruptive to residents would have displaced 77. It's also the least expensive.
In January, the county plans to begin working with willing landowners to acquire property rights.
Humphrey isn't one of those willing landowners.
"I don't want them to come through my property. I'm not going to make it easy," she said, saying she received a phone call about relocation services just after Thanksgiving that she has yet to return. "I'm 75 years old. I planned to die here. But the powers that be are not going to let that happen."
If the school is rebuilt at Harrowgate Park, the community would lose about 25 acres of parkland, and there currently isn't land in place to replace those 25 acres. The county does intend to renovate or replace athletic fields at Carver Middle School, adjacent to the park.
"We are putting plans in place to improve the athletic fields. The missing ingredient is finding the replacement acreage. We are going to replace whatever is lost at Harrowgate Park as soon as we possibly can. We do need to find a seller and negotiate a purchase. We don't have a specific target date," said Stuart Connock with the Parks and Recreation Department.
Board of Supervisors Chair Dorothy Jaeckle didn't immediately respond to questions about the proposed freeway's potential impact Friday afternoon.
Some school leaders have maintained the decision to replace rather than renovate Harrowgate was not contingent on the megasite proposal succeeding. A rebuilt school will have a longer lifespan than a renovated one, they have argued.
In addition, the new school would sit adjacent to Carver Middle. And the park site was the best option out of several considered while a relocation received widespread community support, board members have said.
Others said officials didn't give the community enough input in the school and park's fate, which residents have said at community meetings is typical of Chesterfield's treatment of the southeastern portion of the county.
"Bermuda District has most of the industry in the county. But money is being spent in the northern end of the county. Look at Jeff Davis," Humphrey said, referring to the Jefferson Davis Highway corridor. "Taxpayers in this part of the county suffer through the smells of the landfill and all the industry."
Supervisor Steve Elswick said that it's important for the county to have a plan for how to replace the lost parkland.
"As we move forward with the school, if it goes over where the park is now, it's important to have a plan on how we are going to manage it," Elswick said.
Just when an actual road might be put on the ground remains uncertain.
"The county will need that highway one day, and it's just a matter of when," Elswick said.
"When?" has been on Humphrey's mind over decades spent watching chicken farms disappear as families sold off their land to make way for subdivisions. The one neighbor she can think of who still has farmland is too old to work it anymore.
She often receives notices in her mailbox from developers asking her to call if she is interested in selling her 5.7 acres.
"It shows how little research they have done. If they had done any research at all, they would know I'm not willing to sell," she said.
___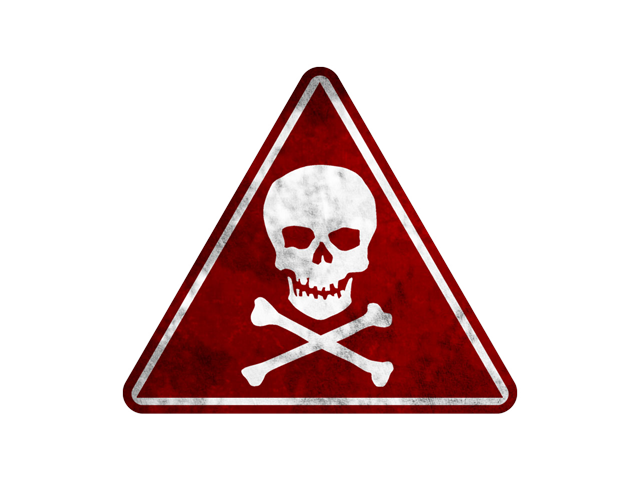 VIRGINIA BEACH, Va. (AP) — A Virginia man has been found guilty of attacking his ex-girlfriend outside of her home and injecting her with a fatal dose of cyanide.
The Virginian-Pilot reports 30-year-old Joseph Merlino III was convicted Friday of first-degree murder for the death of 35-year-old Ellie Tran. She died after being attacked and injected with the poison on Valentine's Day 2017.
Merlino denied in court Friday that he researched lethal doses of cyanide and ordered a $68 stainless steel syringe online. He said other people had access to the computer used to conduct the searches.
He also denied writing coded letters meant to get his mother and new girlfriend to fabricate evidence for him. He said they were coded because prison staff previously had stolen his mail or failed to send it.
___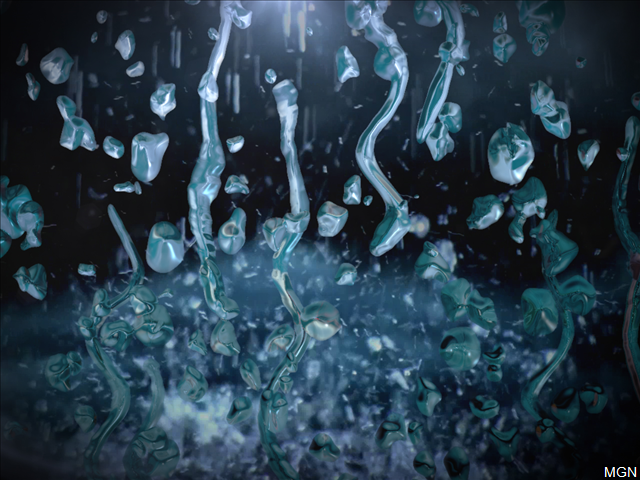 RICHMOND, Va. (AP) — Parts of central Virginia have flooded after heavy rain swept through the area this week.
News outlets quote the National Weather Service as estimating one to five inches (two to 12 centimeters) of rain fell across the region Thursday. News outlets report the Henrico County Division of Fire had rescued people from eight vehicles stranded in water by Friday night. And Henrico Police Lt. Chris Garrett says at least one person has been sent to the hospital after a tree fell on several houses.
The Virginia Department of Transportation says the rain closed nearly 100 streets throughout central Virginia. The Richmond International Airport also shuttered for several hours. About four inches (10 centimeters) of rain fell at the airport between 4 and 5 a.m. Friday, the highest hourly total there in 70 years.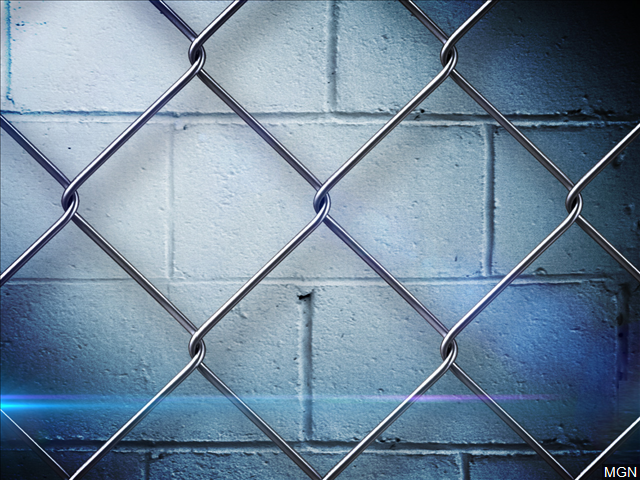 WASHINGTON (AP) — A lawyer for immigrant children who say they were cuffed and beaten by staff inside a Virginia detention facility said Friday they plan to press forward with a federal civil-rights lawsuit, even though two of the teens involved in the case are no longer in the United States.
Hannah M. Lieberman said two of the unidentified teens who described severe abuse inside the Shenandoah Valley Juvenile Center recently left the country following the resolution of their immigration cases. A third teen remains in federal custody, but has been transferred to another detention facility in Alexandria, Virginia.
Shenandoah executive director Timothy J. Smith said Friday that an internal investigation had concluded that the incidents described in the lawsuit filed against his facility last year are unfounded and "can be readily dispelled." Smith says his staff will fully cooperate with state and federal investigations.
Lieberman said her legal team at the Washington Committee for Civil Rights and Urban Affairs will consult with the federal district court judge overseeing the case about how to proceed.
"These kids show a remarkable consistency in their stories, and they have no connection to one another," Lieberman said. "We believe our kids."
Virginia Gov. Ralph Northam on Thursday ordered two state agencies to open probes into the facility, hours after The Associated Press first published first-person accounts of severe abuse described by children as young as 14. The teens said they were handcuffed, shackled and beaten by guards. They also described being stripped of their clothes and locked in solitary confinement for days at a time.
The incidents described in sworn statements from six Latino teens are alleged to have occurred between 2015 and 2018, under both the Obama and Trump administrations.
Though incarcerated in a facility similar to a prison, the children detained on administrative immigration charges have not been convicted of any crime.
Virginia Democratic Sens. Mark Warner and Tim Kaine sent a list of questions about the case Friday to the head of the U.S. Office of Refugee Resettlement, which oversees the care of immigrant children held in federal custody.
The senators asked whether regulators had received any past complaints involving the facility located near Staunton, Virginia. The Democrats also want to know whether there is a system in place to discipline staff members who abuse children in federal custody.
Officials at the Department of Health and Human Services, which includes the Refugee Resettlement office, have refused to discuss when they first learned of the abuse allegations at the Shenandoah center and whether any action has been taken to determine the veracity of those claims.
"HHS takes seriously the responsibly of ensuring the care of unaccompanied minors by our grantees," said Ryan Murphy, a spokesman for the agency, referring to facilities that receive federal money to house immigrant children.
The White House did not respond to a request for comment.
The Shenandoah lockup is one of only three juvenile detention facilities in the United States with federal contracts to provide "secure placement" for immigrant children who had problems at less-restrictive housing.
The center was built by a coalition of seven nearby towns and counties to lock up local kids charged with serious crimes. Since 2007, about half the 58 beds are occupied by male and female immigrants between the ages of 12 and 17 facing deportation proceedings or awaiting rulings on asylum claims. It received $4.2 million in federal funds last year to house the immigrant children.
On average, 92 immigrant children each year cycle through Shenandoah, most of them from Mexico and Central America.
As part of a federal class-action lawsuit, young immigrants held at the Shenandoah facility said in sworn statements said they were beaten while handcuffed and locked up for long periods in solitary confinement, left nude and shivering in concrete cells. Children as young as 14 also said the guards there stripped them of their clothes and strapped them to chairs with bags placed over their heads.
___