Across Virginia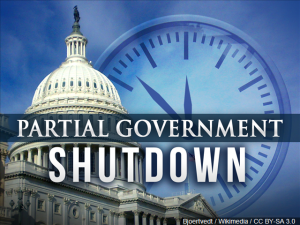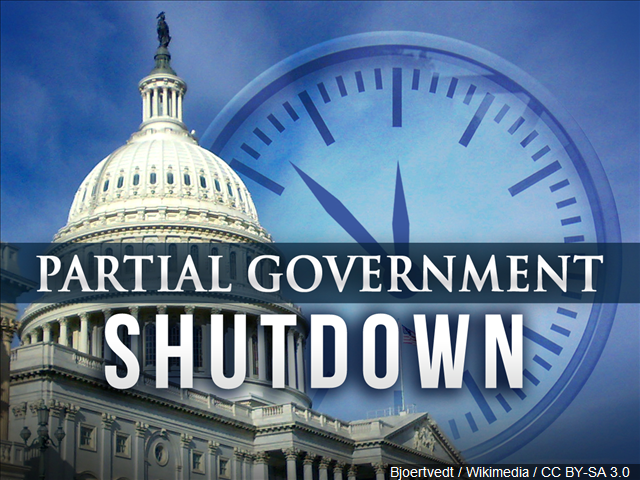 From a Governor Northam's office: Governor Ralph Northam today issued a letter to President Donald Trump urging work with Congressional leaders to end the current partial government shutdown, writing "a shutdown of any kind negatively impacts Virginia's economy and inflicts real harm on federal workers and contractors throughout the Commonwealth."
Virginia is home to 130,000 federal workers, many of whom work for agencies and departments affected by the current shutdown. Governor Northam is pushing the president to "fully consider the impact that a shutdown has on the lives of Virginians."
Click here for full text of the letter.
RICHMOND, Va. (AP) _ Virginia Gov. Ralph Northam has called on state lawmakers to end the suspension of driver's licenses of people with unpaid criminal or traffic court debt. During a speech on his state budget plan this week, Northam said people often don't pay court costs because they can't afford it. He said suspending their driver's licenses for the unpaid fees makes it even more difficult for them. The change could affect more than 600,000 drivers in Virginia and millions of others in states around the country that have similar laws. Advocates who have pushed for a change in the law say it unfairly punishes poor people. The Legal Aid Justice Center of Virginia has sued over the practice. The group argues that the law violates due process and is unconstitutional.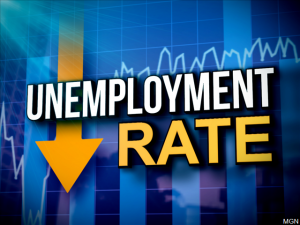 Virginia's unemployment rate is now at its lowest level since April of 2001. The state's jobless rate dropped another tick in November, down to 2.8%. That's down .8% from one year earlier.
News release: Governor Ralph Northam today announced that Virginia's seasonally adjusted unemployment rate decreased by 0.1 percentage point in November to 2.8 percent, and was down 0.8 percentage point from a year ago. November's seasonally adjusted unemployment rate of 2.8 percent is the lowest rate since the April 2001 rate of 2.8 percent. The labor force, which expanded for the second consecutive month, added 1,534 jobs for a total of 4,354,945. Household employment increased by 2,323, which was the eleventh consecutive monthly increase, and set a new record high at 4,230,978. The number of unemployed continued to drop, declining by 789 to 123,967. Virginia's seasonally adjusted unemployment rate continues to be below the national rate, which was unchanged at 3.7 percent.
"Over the past year, we've made great strides in putting more Virginians to work in high-quality, wage-sustaining jobs, attracting new businesses and capital investment, and improving the Commonwealth's financial outlook," said Governor Northam. "While this news is a positive indicator that Virginia's economy is strong, we must keep our focus on driving opportunity to all corners of this Commonwealth so everyone can participate our shared success. My administration is hard at work to continue fueling this economic growth by further enhancing our business climate and making strategic investments in key areas like education, workforce training, health care, affordable housing, and broadband infrastructure."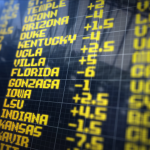 When the Virginia General Assembly reconvenes next month, one of the new issues facing legislators is whether to legalize sports betting. A recent poll from Christopher Newport University finds 63% of Virginians questioned approved legalizing sports betting — especially if the additional revenue it provides goes to education. WFIR's Evan Jones has more:
12-20 Sports Betting Wrap1-WEB
RICHMOND, Va. (AP) _ Virginia Gov. Ralph Northam is asking state lawmakers to approve a budget plan to gives raises to teachers, tax breaks for families making up to about $50,000, and socks away hundreds of millions of dollars into savings accounts. The Democratic governor presented his state spending plan Tuesday to members of the Republican-controlled General Assembly. Northam says the state has a unique opportunity to make long-needed investments in affordable housing, clean-water projects and other areas thanks to a projected windfall in state taxes caused by last year's federal tax overhaul. The governor wants to expand tax credits for low-income workers. Republicans have advocated returning more of the projected windfall to taxpayers. Lawmakers will take up the budget proposal when the legislative session starts in January.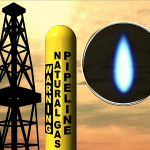 NEWS RELEASE: RICHMOND, VA. – At today's State Water Control Board (Board) meeting in Richmond, the Board approved a motion to conduct a hearing to consider the revocation of Virginia's Upland 401 Water Quality Certification for the Mountain Valley Pipeline (MVP) project. The process and schedule will be formalized over the next few weeks.
(Check back for updates.)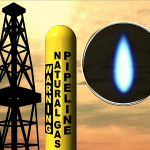 RICHMOND, Va. (AP) – A federal appeals court has invalidated a permit for the Atlantic Coast Pipeline to cross two national forests, including parts of the Appalachian Trail. A three-judge panel of the 4th U.S. Circuit Court of Appeals found Thursday that the U.S. Forest Service "abdicated its responsibility to preserve national forest resources" when it approved the pipeline crossing the George Washington and Monongahela National Forests, and a right of way across the Appalachian Trail. The ruling quoted "The Lorax" by Dr. Seuss, saying the Forest Service is trusted to "speak for the trees, for the trees have no tongues." A Dominion Energy spokesman said the company is reviewing the ruling and had no immediate comment. The natural gas pipeline would run through parts of West Virginia, North Carolina and Virginia.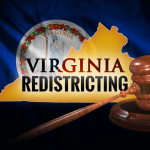 RICHMOND, Va. (AP) — Virginia Republicans want to block a federal court from approving a new legislative map until the U.S. Supreme Court rules on whether it's even needed. Speaker Kirk Cox asked the high court Thursday to delay a lower court's plans to approve a new map after a Jan. 10 hearing. The Supreme Court agreed last month to hear an appeal from Republicans who are trying to preserve state legislative districts that have been struck down as racially discriminatory. A lower court is moving ahead with plans to implement a new map, and a court-appointed expert released potential maps last week for consideration. Cox said having the lower court approve a new map only to have it discarded later by the Supreme Court would confuse voters.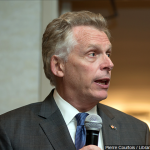 RICHMOND, Va. (AP) _ Virginia Republicans are pushing to make sure former Gov. Terry McAuliffe's records from his time in office are available to the public if he runs for president. House Republican leaders are backing legislation that would require the Library of Virginia to catalog and make public gubernatorial records within a year of a governor leaving office. Records from past administrations currently spend years in limbo. They are not subject to public record requests while the state library processes them. The library is currently still processing records of former Gov. Tim Kaine, who left office in 2010. The library says it lacks the resources to move any faster. McAuliffe, a Democrat who left office in January, is exploring a potential 2020 presidential run.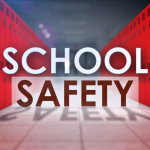 RICHMOND, Va. (AP) _ Virginia Gov. Ralph Northam wants to boost state spending on school counselors as a way to keep kids safer. The Democratic governor announced Thursday that he plans to ask the Republican-controlled General Assembly to approve $36 million in new spending to hire more school counselors and better address students' emotional needs. Northam said he also wants to spend $3.3 million to help increase safety training for school officials, including active shooter drills. Republican leaders have pledged to make school safety a key topic of next year's legislative session and are also recommending additional spending on counselors and training. Northam is set to present his full budget plan to lawmakers next week. The new legislative session starts Jan. 9.