Across Virginia
CHARLOTTESVILLE, Va. (AP) — A Virginia judge has ruled that Charlottesville's Confederate statues are war monuments protected by state law. Judge Richard Moore's ruling came in a lawsuit filed against Charlottesville City Council members who voted in 2017 to remove a statue of Gen. Robert E. Lee. Moore cited how statues of Lee and Thomas "Stonewall" Jackson depict the men in military uniforms and on horses associated with them during the Civil War. Virginia law makes it illegal for local municipalities to remove war monuments without permission from the state. Moore acknowledged the controversy that has surrounded Confederate statues in recent years, and said his ruling is limited to the question of whether the Lee and Jackson statues in Charlottesville fall under the definition of war memorials in Virginia law.
"While some people obviously see Lee and Jackson as symbols of white supremacy, others see them as brilliant military tacticians or complex leaders in a difficult time … and do not think of white supremacy at all and certainly do not believe in, accept, or believe in such. In either event, the statues to them under the undisputed facts of this case still are monuments and memorials to them, as veterans of the Civil War," Moore wrote.
Moore said his ruling doesn't guarantee that the plaintiffs will win if the lawsuit goes to trial. He said he still needs to rule on several pending issues, including the city councilors' motion that they have immunity from the lawsuit. The Monument Fund filed the lawsuit in March 2017, alleging that the council violated state law when it voted to remove the Lee statue. The lawsuit was later amended to also include the Jackson statue. The statues have not been taken down.
Former City Councilor Bob Fenwick, a defendant in the lawsuit, told WCAV-TV he believes the council still has a good case to remove the statues. "The important part is, does the council have legislative immunity, sort of like how a judge has judicial immunity so that the conclusions and the decisions that we make as councilors are final," Fenwick said. "It was a lawful act that we did."
Hundreds of white nationalists gathered in Charlottesville in August 2017 to protest the planned removal of the Lee statue. One woman was killed and dozens were injured with a self-avowed white supremacist drove his car into a crowd of people who showed up to demonstrate against the white nationalists. James Alex Fields Jr., of Maumee, Ohio, was convicted of murder and other charges in state court. Fields pleaded guilty last month to federal hate crimes. He is awaiting sentencing.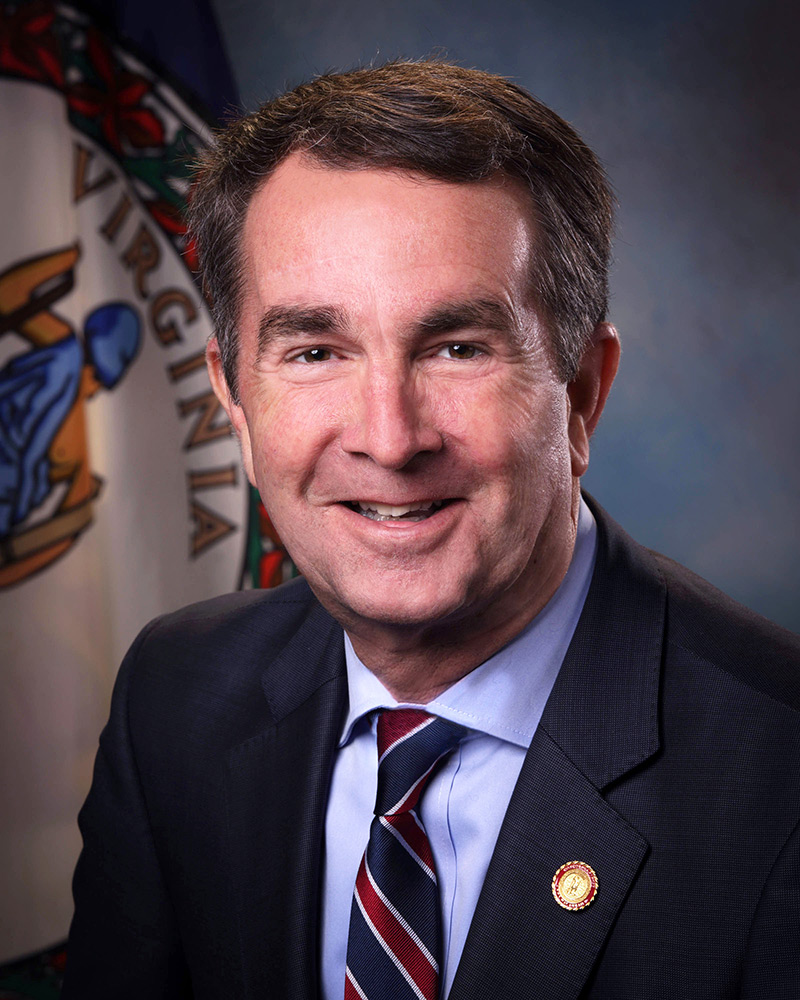 RICHMOND, Va. (AP) – Virginia Gov. Ralph Northam has vetoed legislation aimed at overhauling the state's election board.The Democratic governor said Monday he opposed legislation that would have added new members to the board and limited the governor's ability to pick a commissioner of elections. Northam said it was imperative that Virginia's electoral system have steady leadership because elections are so frequent in Virginia. He said the proposed legislation could lead to the top election job going unfilled.Parker Slaybaugh, spokesman for Republican House Speaker Kirk Cox, says the governor is trying to maintain partisan control of the elections board with his veto.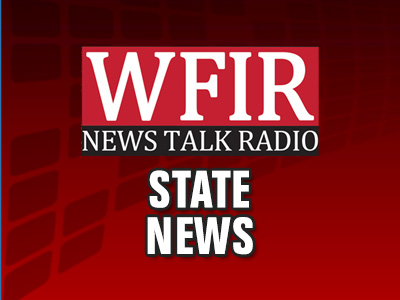 RICHMOND, Va. (AP) – A Virginia winery plans to double its yearly production thanks in part to a state grant.Gov. Ralph Northam announced Monday that New Kent Winery plans to buy an extra 120 tons of Virginia grapes during the next three years to increase their output. The winery plans to spend $715,000 and create seven new jobs as part of the expansion.Northam said the winery will receive a $15,000 Agriculture and Forestry Industries Development facility grant, the first such grant he's awarded since taking office. New Kent County will match that grant with local funds.Virginia's wine scene has grown considerably in recent years. There are now about 300 wineries statewide.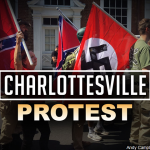 Federal prosecutors say a member of the California-based "Rise Above Movement" white supremacist organization pleaded guilty today to conspiracy to riot in connection with the "Unite the Right" rally two summers ago in Charlottesville. Court papers say 25-year-old Thomas Gillen traveled to Virginia with the intent and expectation of engaging in violence.
From the U.S. Attorney for Western Virginia: Charlottesville, VIRGINIA – Thomas Walter Gillen, a member of the white-supremacist organization known as the Rise Above Movement (RAM), pleaded guilty today in U.S. District Court in Charlottesville to one count of conspiracy to riot in connection with the August 2017 "United the Right" rally in Charlottesville and other purported political rallies in California.  United States Attorney Thomas T. Cullen, Colonel Gary T. Settle of the Virginia State Police, and Special Agent in Charge David Archey of the FBI's Richmond Division made the announcement.
"The First Amendment protects an individual's or organization's right to speak, assemble, and espouse political views, but it does not license insensate acts of violence committed under the guise of First Amendment expression," U.S. Attorney Cullen stated today.  "As Mr. Gillen has admitted as part of his guilty plea, he and other members of RAM attended the Unite the Right rally and other purported political demonstrations in California to incite and commit acts of violence, not to exercise their rights to free speech.  We are grateful for the commitment of the FBI and the Virginia State Police in bringing these defendants to justice."
"When the defendant conspired to commit violent acts at the Charlottesville rally, he damaged an entire community," Special Agent Archey said today. "The FBI and its partners will continue to aggressively investigate these types of violations.  We are grateful for the partnership of the U.S. Attorney's Office for the Western District of Virginia and the Virginia State Police on this case."
According to plea documents filed during today's hearing, Gillen, 25, of Redondo Beach, Calif., was a member of RAM, which was a California-based, combat-ready, militant group that represented itself as part of the new nationalist and white supremacy movement. Fellow RAM members Benjamin Drake Daley, Michael Paul Miselis and Cole Evan White were indicted in October 2018, along with Gillen, and charged with violating the federal riots statute.
White pleaded guilty on November 30, 2018 to one count of conspiracy to riot.
RAM openly identified as "alt-right" and "nationalist" and its members and associates frequently posted photographs and videos of themselves engaging in physical training and mixed martial arts street-fighting techniques, along with messages and propaganda related to their alt-right, anti-Semitic, and white-supremacist views.  In addition, RAM members and associates expressed and promoted violence against those who they believed held opposing political views.
From on or about March 2017 to on or about August 2017, RAM and its members, including Gillen, traveled to multiple political rallies and organized demonstrations in Virginia and California where they prepared to, and engaged in, acts of violence.
On March 25, 2017, Gillen attended a political rally in Huntington Beach, Calif. with several RAM members. At that event, RAM members pursued and assaulted protestors, and others, and later celebrated the news coverage depicting photographs of the assaults. RAM members went so far as to use the photographs and videos of the assaults to recruit members to engage in violent confrontations at future events.
On April 15, 2017, Gillen attended a purported political rally in Martin Luther King Jr. Civic Park in Berkley, Calif. There were violent clashes between attendees and protestors throughout the day. As the rally broke up, Gillen and other RAM members followed and attacked a group of protestors as they left the area.  Specifically, Gillen punched one protestor several times and stomped on him once.  Gillen's encounter was captured on video and subsequently posted to YouTube. Following the rally, Gillen sent a text message to a friend with the YouTube video attached. In the message, he wrote: "20 seconds in I'm in the grey shirt turning up a commie."
RAM members further celebrated the violence in Berkley.  For example, the RAM Instagram account posted a photograph of a RAM member wearing a black skull mask at the Berkley event along with the comment, "#rightwingdeathsquad."
In August 2017, Gillen, Daley, Miselis, and Cole planned to travel to Charlottesville, Va., to attend the Unite the Right Rally. Gillen purchased a one-way ticket from American Airlines departing August 11, 2017. At the time of his travel, Gillen expected that either he or his fellow RAM members would engage in violent confrontations with protestors or other individuals at the upcoming events in Charlottesville.
Upon arrival and in anticipation of violence, RAM members, including Gillen, purchased athletic tape at Wal-Mart to wrap their wrists to prevent their hands from breaking when they engaged in street violence.
On August 11, 2017, the evening prior to the scheduled Unite the Right Rally, Gillen and other members of RAM, joined hundreds of individuals in a torch-lit march on the grounds of the University of Virginia in Charlottesville. Throughout the march, participants chanted "Blood and soil!" and "Jews will not replace us!" The march culminated near a statue of Thomas Jefferson where a small group of students gathered to protest white supremacy. Violence erupted among the crowd, with some punching, kicking, spraying chemical irritants and swinging torches. During and in furtherance of this riot, RAM members, including Gillen, struck multiple individuals with a torch. These actions were not in self-defense.
On the morning of August 12, 2017, Gillen and other members of RAM, with hands wrapped in white athletic tape, were part of a large group of over 40 individuals seeking entry into Emancipation Park by way of Second Street when they were told by law enforcement to enter at a different location. The group, including Gillen and other RAM members, turned, lined up, and began to make their way through a group of over 20 individuals who had come to the rally to protest against discrimination. As they made their way through the group of protestors, the RAM members collectively pushed, punched, kicked, chocked, head-butted, and otherwise assaulted several individuals, resulting in a riot. These actions were not in self-defense.
The investigation of the case was conducted by the Federal Bureau of Investigation and the Virginia State Police. United States Attorney Thomas T. Cullen, Assistant United States Attorney Christopher Kavanaugh, and Assistant United States Attorney Justin Lugar are prosecuting the case for the United States.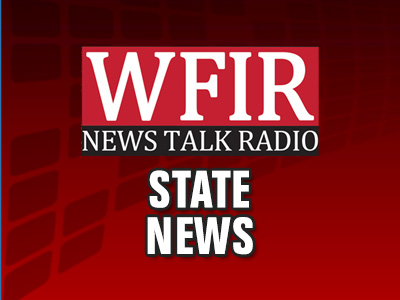 CLEVELAND, Va. (AP) – Authorities say five men have been rescued from a cave in southwest Virginia where they became trapped after heavy rains.Virginia Department of Emergency Management search-and-rescue coordinator Billy Chrimes said Sunday evening that all five men were taken to hospitals after being pulled from the cave Sunday, one by air transport. Chrimes said they were suffering from hypothermia and exhaustion.Officials say six men entered Cyclops Cave near Cleveland and had planned to camp overnight Saturday until conditions worsened because of drenching rains. The rains also made it difficult for them to get out.A 22-year-old man managed to get out about 2 a.m. Sunday and alerted authorities that the others, ranging in age from 34 to 59, remained behind suffering from fatigue and cold.
WASHINGTON (AP) — President Donald Trump is trying once more to defend his remarks about racial violence in Charlottesville, Virginia. Trump was asked Friday about his 2017 comments, when he said there were "very fine people on both sides" after the clash between white supremacists and anti-racist demonstrators. He said he was referring to some who were protesting the removal of a statue of Robert E. Lee, the Confederate general. Trump praised Lee as "a great general, everybody knows that."
In his remarks two years ago, Trump did mention the Lee statue but also said "there is blame on both sides" of the clash, which left one anti-white supremacist demonstrator dead. The debate over Trump's remarks resurfaced after former Vice President Joe Biden launched his Democratic presidential campaign by condemning them.
One of Virginia's current college savings programs is about to undergo some fundamental changes, and it is ending in its current form next week for anyone not yet enrolled. The "Prepaid529" program will cover full tuition and fees at any Virginia public university, and the deadline to enroll in the present prepaid program is next Tuesday. Other 529 programs remain unchanged, as WFIR's Evan Jones reports:
Click here for the Virginia529 website. There is a link on the home page to full information on coming changes to the current prepaid program.
RICHMOND, Va. (AP) _ Virginia Lt. Gov. Justin Fairfax is blasting his own political party for not letting him sponsor a table at major fundraising event. The Democratic Party of Virginia recently rejected Fairfax's bid to donate $2,500 to pay for a table at the party's annual Blue Commonwealth dinner. DPV spokesman Jake Rubenstein said the party does not feel "comfortable" accepting money from Fairfax after two women came forward accusing him of sexual assault. Fairfax has denied the allegations and his spokesman Lauren Burke said the party is denying Fairfax due process. Rubenstein said neither Gov. Ralph Northam nor Attorney General Mark Herring, who have both admitted to wearing blackface while young men, have sought to sponsor a table. Rubenstein said all three men are welcome to attend the June fundraiser.
Efforts continue to extend passenger rail from Roanoke to the New River Valley, and State Senator John Edwards sounds optimistic in can happen. One factor that he believes can help extend it to Christiansburg is the alliance between Virginia Tech and that big new Amazon headquarters complex planned for Alexandria, which already has a station along that route. WFIR's Evan Jones has more:
CHARLOTTESVILLE, Va. (AP) — The University of Virginia is reversing course on a planned increase in in-state tuition for undergraduates.The University's Board of Visitors said Friday that it would roll back the previously approved 2.9% increase for 2019-20 and hold base tuition for all in-state undergraduate students at the 2018-19 level for another year.Officials say the decision was made possible by the General Assembly's allocation of additional funds to support higher education in 2019-20.Lawmakers approved a budget item for next year to provide additional funding for public higher education institutions that maintain 2018-19 levels for undergraduate tuition and mandatory education and general fees.By agreeing to hold in-state undergraduate tuition at the 2018-19 level for another year, UVA will receive an additional $5.52 million from the state