Across Virginia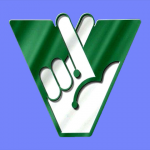 As the Virginia lottery approaches its 30th birthday in September, officials say better technology is one of the major ways it has changed. This comes as the lottery celebrates its best year ever for sales, profits, and prize payouts. WFIR intern reporter Brandon Wells has more: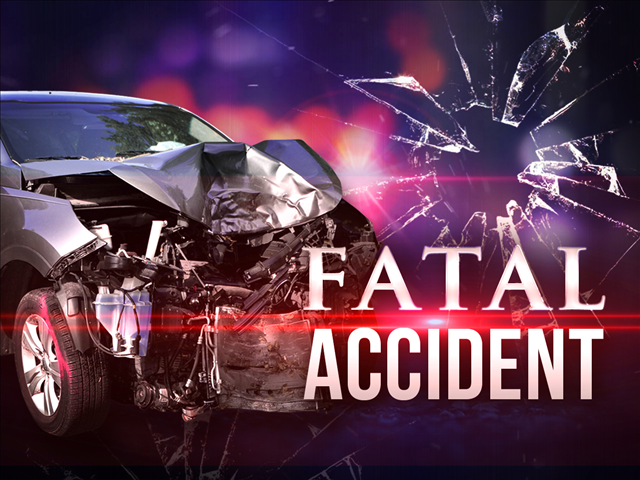 Update: Virginia State Police Senior Trooper S.M. Krantz is investigating a fatal crash in Bedford County. The crash occurred at 4:20 p.m. Monday (July 16) on Goode Road at the intersection of Goode Station Road.
A 1997 Jeep Wrangler was traveling north on Goode Road when it swerved to the left to avoid striking a deer in the roadway. The Jeep crossed the center line and ran off the left side of the highway. The vehicle then struck a ditch and overturned. It came to rest on its wheels.
The driver of the Jeep, a 17-year-old Bedford, Va. female, was transported to Lynchburg General Hospital for treatment of minor injuries. She was wearing a seat belt.
The passenger, a 16-year-old Bedford, Va. female, was not wearing a seat belt and was thrown from the Jeep. She died at the scene.
The crash remains under investigation.
Previously: At 4:30 p.m., Monday (July 16), Virginia State Police responded to a traffic crash in Bedford County. The crash occurred on Goode Station Road when a vehicle ran off the road and overturned. There is one confirmed fatality. The crash remains under investigation.
FREDERICKSBURG, Va. (AP) — A teen landscaper pulling weeds ran into one that should have come with a "Don't touch me!" warning. His literal brush with what was believed to be the "giant hogweed" plant earlier this week left him with serious burns on his face.
The Richmond Times-Dispatch reports 17-year-old Alex Childress came in contact with the towering plant on Tuesday. He ended up with second- and third-degree burns to his face and left arm. Giant hogweed exudes a sap that can cause burns, blisters and blindness.
Jordan Metzgar is a curator with Virginia Tech's Massey Herbarium. He said Friday that reported sightings of the giant hogweed plant have increased since its presence in the state was confirmed last month. But he says most reports have been unfounded.
___
ALEXANDRIA, Va. (AP) — A California man has pleaded guilty to shooting a U.S. diplomat in Mexico. Zia Zafar entered guilty pleas in a Virginia federal court Friday to attempted murder of an internationally protected person and discharging a firearm during a crime of violence. Continue reading →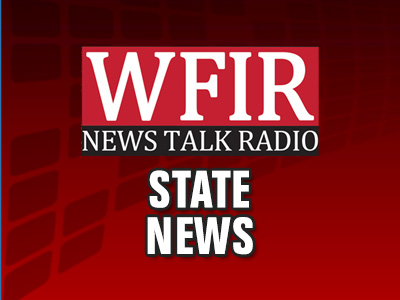 BRISTOL, Va. (AP) — A teenage girl in Virginia is accused of pepper-spraying a kitten while a teenage boy filmed it and shared the video online.
The Bristol Herald Courier reported Friday that the video was shared on Snapchat and other social media platforms, drawing ire from across the region. Bristol Virginia Police Department Sgt. Steve Crawford says authorities originally sought to charge the 17-year-old girl with animal cruelty.
Crawford says a juvenile intake worker declined to charge her and instead placed the girl on probation. Crawford says the girl could be charged if she doesn't comply with the probation requirements. He says charges are pending against the 17-year-old boy, who may also be charged in an unrelated case.
The kitten, named Peppy, has since been adopted and doesn't appear to suffer any eye damage.
___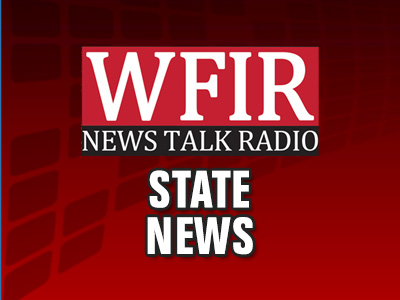 CHARLOTTESVILLE, Va. (AP) — The grandson of a former Virginia governor is scheduled to enter a plea on charges he raped a fellow student at the University of Virginia.
Stephen Dalton Baril is the grandson of John Dalton, a Republican who served as governor from 1978 to 1982. Baril's father is Steve Baril, a Republican who ran unsuccessfully in 2005 for attorney general.
News outlets report that a jury trial for Baril on charges of rape and sodomy had been scheduled for July 24. But court staff say the trial has been canceled in favor of a plea and sentencing hearing.
A female student at the university told police that Baril walked her home from a bar in January 2017 and took her to his apartment, where she says she was raped.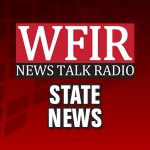 RICHMOND, Va. (AP) — For almost half a century, Virginia has used "Virginia is for Lovers" as a slogan to promote tourism in the state. So when state tourism officials noticed an online retailer using "Virginia is for Gun Lovers," they weren't pleased. The Virginia Tourism Corp. is now suing the Richmond-based retailer, Recovered Gold LLC. The tourism group filed a lawsuit in federal court in May, alleging trademark infringement and unfair competition. The suit says Recovered Gold's use of the phrase will confuse consumers into thinking the products sold by the business are affiliated with the state. Attempts to reach Recovered Gold owner Andrew Newell were unsuccessful Thursday. Newell's lawyer declined to comment on the lawsuit. Lawyers for the tourism agency did not return calls seeking comment.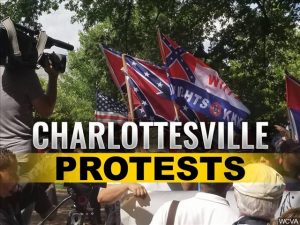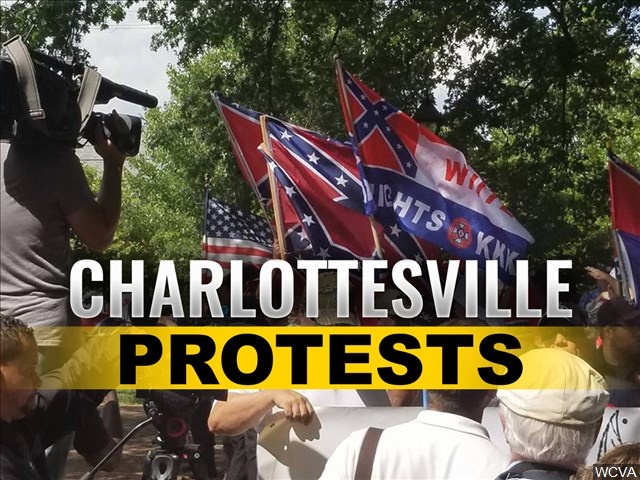 CHARLOTTESVILLE, Va. (AP) — Police in Charlottesville, Virginia, say the city is preparing for a worst-case scenario for the August 12 anniversary of a deadly white supremacist rally. The city is fighting in federal court to deny organizer Jason Kessler a permit for another "Unite the Right" rally. Police Chief RaShall Brackney said Charlottesville needs to be prepared whether or not Kessler succeeds. The Daily Progress reports that community members and state and local officials gathered Thursday to discuss preparations. Assistant City Manager Mike Murphy notes that the city's new event and park regulations prohibit items that can be weaponized. Virginia State Police Capt. Craig Worsham said state, local and regional authorities will be operating under a single unified plan that weekend.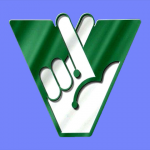 Virginia Lottery officials say the recent record year for sales, profits and payouts have less to to do with those occasional huge jackpots and much more to do with every day sales of scratcher tickets. For the 12 months that ended in June, Virginia Lottery sales reached a record $2.14 billion and prize payouts totaled $1.3 billion. WFIR's Evan Jones has more:
07-13 Lottery Profits Wrap2-WEB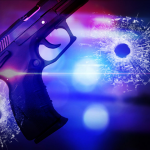 Botetourt County law enforcement says there were reports of shots fired in Troutville. Callers said they heard yelling and gunshots last night on the 300 block of Tucker Road. When deputies responded to the scene, they found a male victim had been shot and stabbed and a female victim also suffered gunshot wounds. Two suspects were arrested. 20-year-old Matthew Green was charged for malicious wounding and reckless handling of a firearm, and 20-year-old Tyler Wheetley was charged with malicious wounding and contributing to the delinquency of a minor.
From News Release: The Botetourt County Sheriff's  Office reports that at approximately 10:09 pm on July 10, the 911 Communications Center started receiving reports of shots being fired in the 300 block of Tucker Rd., Troutville VA, callers further stated they heard yelling and also heard that someone had been shot. Sheriff's Deputies responded to the scene and once at the residence determined that a male victim had been shot and stabbed and that a female victim had also been shot. Deputies detained two suspects and then had Emergency Services workers come in and treat the victims. Both the male and female victims were transported to a Roanoke area hospital. Both suspects were arrested and transported to the Botetourt County Jail. Matthew T. Green, age 20 of Troutville VA was charged with 2 counts of Malicious Wounding, Reckless handling of a firearm and the use of a Firearm in the Commission of a Felony. Tyler T. Wheetley, age 20 of Roanoke VA was charged with one count of Malicious Wounding and Contributing to the Delinquency of a Minor. The Investigation is continuing and no photos of the arrestees are available at this time.