Across Virginia
State game officials say this is the time of year white-tailed deer fawns show up seemingly abandoned in fields and yards — but in almost all cases, this is simply a part of nature, and the worst thing you can do bring the young deer in. Mothers frequently leave their young alone for lengthy periods, and in almost all cases, the does return to feed and then move their fawns. WFIR's Evan Jones has more.
In rare cases where a fawn may be in danger or distress, you can call the nearest wildlife rehabilitator. Click here for a list from the Virginia Department of Game and Inland Fisheries.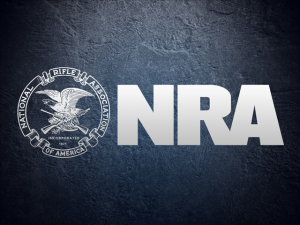 ALEXANDRIA, Va. (AP) — Protesters are targeting the northern Virginia home of the National Rifle Association's top lobbyist and say the protests will continue. In one case, court records show Patricia Hill of Lincoln, Nebraska, has been charged with misdemeanor destruction of property outside the home of NRA lobbyist Chris Cox. Alexandria Police spokeswoman Crystal Nosal said Friday there were two separate incidents stretching back to last fall. A court hearing has been scheduled for May 21.
Protesters also conducted a confrontational but peaceful protest April 10 outside Cox's home as well as his wife's nearby decorating business. Libby Locke, a lawyer for the Cox family, said the vandalism included spraying fake blood and defacing the home with stickers. "The Cox family does not view these activities as a peaceable protest exercise," Locke said in a statement. "These coordinated tactics have crossed the line of civility and human decency." Nosal said a city ordinance is in place regulating protests outside private homes, but said the commonwealth's attorney is reviewing the law's constitutionality.
Catherine Koebel of Roanoke, Virginia, and Amanda Gailey, a professor with the University of Nebraska-Lincoln, representing the Great Gun Melt, stood outside Cox's home with a sign reading "Chris Cox profits off dead kids." They handed out fliers urging a consumer protest of his wife's business. Koebel said the police were called out twice to the protest but told Gailey and Koebel they weren't doing anything illegal. Koebel said Courtney Cox, Chris Cox's wife, grabbed a cellphone from her hand and threw it to the ground, injuring Koebel's hand in the process. She said she is considering pressing charges through a magistrate. Koebel acknowledged that the protests are confrontational, but said the tactic is warranted under the circumstances. "He's profiting off murders and suicides," Koebel said of Cox. She accused the NRA of encouraging its supporters to use armed intimidation as a political tactic.
Locke said the sign saying Cox profits from dead children is "false, grotesque and clearly designed to target and intimidate the Cox family at their private residence." Koebel said she expects the protests at the Cox home to continue.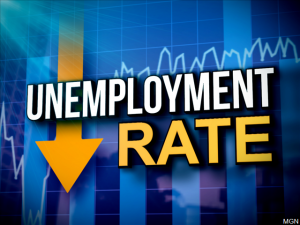 Virginia's unemployment rate has fallen to its lowest level since March of 2008. Governor Northam's office says the statewide jobless rate fell to 3.4% last month, down a tick from February and down a half per cent from the year before.
News release: Governor Ralph Northam today announced that Virginia's seasonally adjusted unemployment rate was down 0.1 percentage point in March to 3.4 percent and was down 0.5 percentage point from a year ago. March's seasonally adjusted unemployment rate of 3.4 percent is the lowest rate since the March 2008 rate of 3.4 percent. In March, the labor force expanded by 4,547, which was the second consecutive monthly increase, and at 4,325,379, set a new record high. Household employment increased by 7,249, which was the third consecutive monthly increase, and at 4,178,357, also set a new record high. The number of unemployed continued to drop, declining 2,702 to 147,022. Virginia's seasonally adjusted unemployment rate continues to be below the national rate, which was unchanged again in March at 4.1 percent.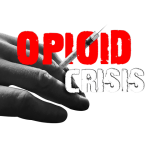 RICHMOND, Va. (AP) – Virginia will receive nearly $10 million in federal grant money to help combat the opioid crisis.
The U.S. Department of Health and Human Services announced Thursday its second year of funding through the Opioid State Targeted Response program. Virginia is getting $9.76 million.
A press release says recipients used the first year's funding to implement medication-assisted treatment, promote prevention strategies as well as the use of the antidote naloxone, and build sustainable recovery support services.
Opioid abuse is causing deep problems across the country. It is being blamed for shortened life expectancies, growing burdens on foster care systems, and strains on police and fire departments.
Virginia's health commissioner declared the state's growing opioid addiction problem a public health emergency in November 2016.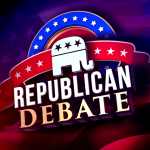 Virginia Republicans hoping to upset Hillary Clinton's former running mate Tim Kaine in a U.S. Senate race are clashing over who is more loyal to President Donald Trump. WFIR's Lillian Boyd has highlights from last night's debate.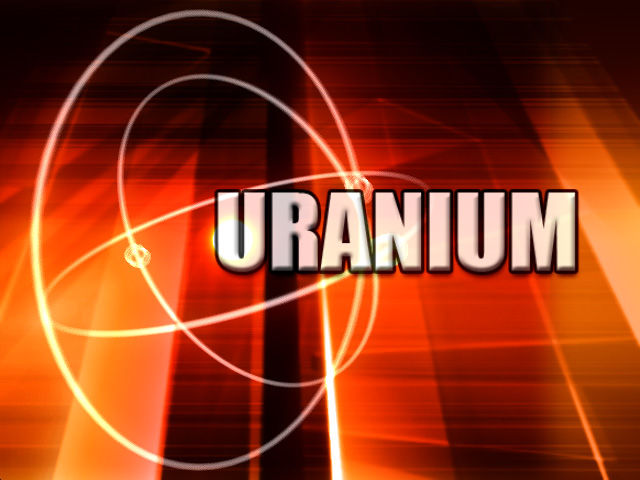 CHATHAM, Va. (AP) _ The federal government is urging the U.S. Supreme Court to take up a lawsuit over Virginia's ban on uranium mining. Attorneys for the Department of Justice and U.S. Nuclear Regulatory Commission filed a brief with the high court earlier this month supporting a Virginia company's bid to have its challenge heard. The brief says a decision last year in the case from the 4th U.S. Circuit Court of Appeals was incorrect. It also says the central question of the lawsuit is an important one that's likely to recur in other nuclear-safety contexts. Pittsylvania County-based Virginia Uranium Inc. wants to mine a huge deposit of the radioactive ore. It argues a federal law should pre-empt state regulations, which prohibit the mining. Virginia's ban has been in place since the 1980s.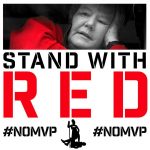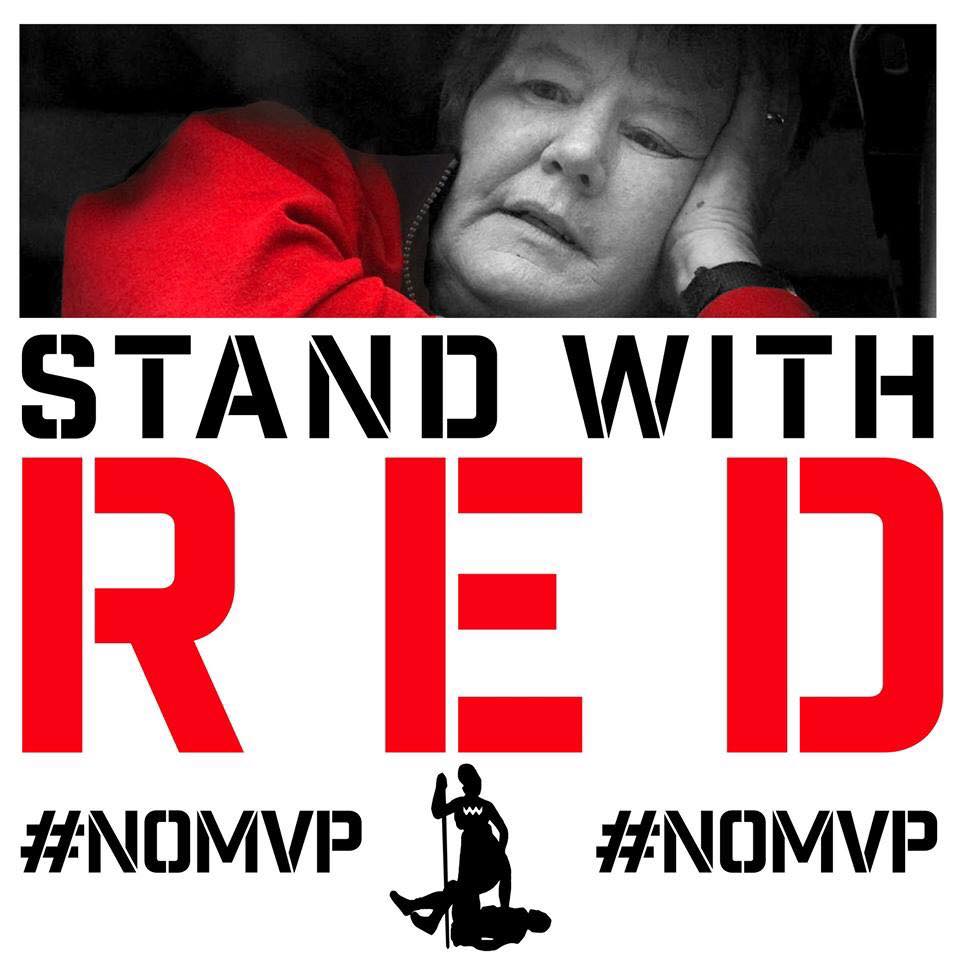 RICHMOND, Va. (AP) – Democratic lawmakers say a Virginia woman who has spent weeks up in trees protesting a natural gas pipeline that would cross her property is being treated inhumanely by authorities, who have cut off her deliveries of food and water.
Around a dozen Democratic members of the Virginia House and Senate held a press conference in Richmond to protest authorities' response to the 61-year-old Mountain Valley Pipeline protester.
They also raised a host of other concerns about that multistate project as well as the Atlantic Coast Pipeline and called on Gov. Ralph Northam to impose further conditions on both.
Developers of both projects say they can be built in a way that's protective of the environment and pledge they will help lower energy costs and boost the economy.
The photo of a Lynchburg Police officer who lost his home to the tornado is becoming is no doubt becoming a social media hit in his home area. Sergeant Gary Fink is seen sitting and smiling on one of the few remaining things from his Elon house – a toilet still in place – amid widespread destruction all around. State officials say more than 100 homes were seriously damaged — some of them destroyed — and Fink's neighborhood was among the hardest-hit of them all. The photo was taken by his sister Dawn.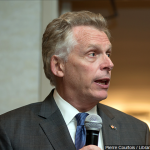 RICHMOND, Va. (AP) – The Richmond International Film Festival has named former Virginia Gov. Terry McAuliffe as the recipient of its 2018 Pioneer Award for Excellence in Public Service & Leadership.
Each year, the festival honors state and national leaders who are paving a future path in leadership and evoking change in communities.
This year, McAuliffe was chosen for effectively ending homelessness among the state's military veterans.
The award will be presented to McAuliffe by Gov. Ralph Northam during the festival's Military Spotlight on April 29.
More than 150 award-winning films from 35 countries will be screened at the festival, which runs from April 23-29.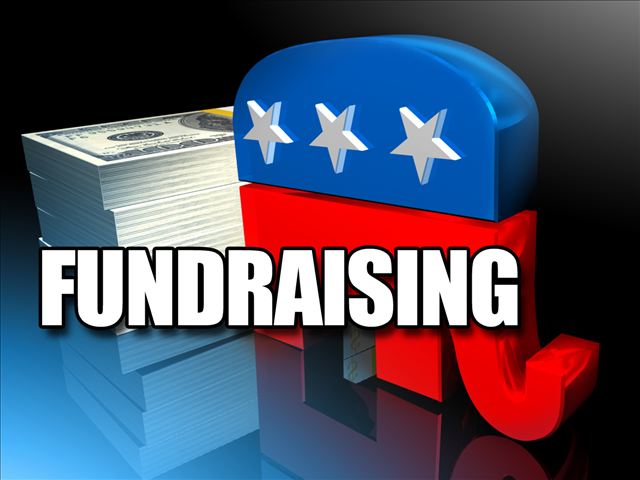 RICHMOND, Va. (AP) – Virginia Democratic challengers to sitting members of Congress are having success raising money.
Campaign finance reports released on Sunday show Democrats outraised incumbent GOP Reps. Dave Brat and Tom Garrett during the first three months of this year.
Several other Democratic challengers also posted strong fundraising totals.
Fundraising among incumbent Republicans was mixed. GOP Rep. Barbara Comstock raised the most money last quarter, followed by Republican Rep. Scott Taylor.
Republicans currently hold 7 out of eleven U.S. House seats in Virginia, but Democrats are hopeful they will gain seats thanks to voter antipathy toward President Donald Trump. Democrats easily won all three statewide offices last year and made major gains in the state House.