Across Virginia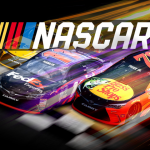 RICHMOND, Va. (AP) — Denny Hamlin would love to think he has an advantage when it comes to racing at Richmond Raceway. The Joe Gibbs Racing star has won three times on the 0.75-mile, D-shaped oval and has been coming to the track for much of his life, even long before the Virginia racer became a driver in the Monster Energy NASCAR Cup Series.
"I don't know if there's any advantage for sure, but I certainly feel like I know what I need out of the car to be successful here," Hamlin said Friday. "Certainly this is kind of our wheelhouse for tracks you could say."
The Daytona 500 winner has plenty of reason to feel good heading into the weekend. He's already won twice this year, but his last victory at Richmond came in the fall of 2016. Teammate Kyle Busch swept both races last season, has already won three times this season and is trying to follow up a victory last weekend at Bristol.
Hamlin hopes familiarity can keep his solid start going.
"I've always loved coming to this race track. It is home. It's one that I've been to many, many times when I wasn't racing," he said. "It is certainly the home track for me but it's just exciting because I know that I could very well have a great weekend ahead of us, really focus a lot of my efforts on how can we go out there and dominate the race, not just win, but dominate. Really, that's been the focus for the last five days."
Teammate Martin Truex Jr. has been close to winning with second-place finishes at Atlanta and Phoenix, and said Busch is on the kind of role that makes him seem invincible. Besides his success in the Cup series, Busch has started four races in the Truck series and won them all, and won three of four Xfinity races.
"You look at a couple of races like last week. He even said he wasn't going to win the race and the next thing you know he's leading. They stay out and he's leading and he drives off into the sunset," Truex said.
"This sport is kind of cyclical. There's a lot of highs and lows, but once you get on a roll — I've been on teams where you just get on a roll and you can't do anything wrong. Then there's other times like for us this year, it doesn't seem like you can do anything right. It's just the way it goes sometimes and you just have to work through it all and keep pushing to try to find more speed all the time."
Busch admits that luck has been on his side at times this season, as well as momentum. If he can keep it going on Saturday night, he'd join three Hall of Famers — David Pearson (three, 1965-66), Richard Petty (seven, 1970-1973) and Bobby Allison (three, 1982-83) — as the only drivers to win three consecutive races on the track.
Such achievements, he said, are not his focus, but nonetheless special.
"If we can win three in a row here at Richmond and match names like that — the Godfathers of our sport that built our sport to what it is today — would be pretty cool," he said.
So would keeping the momentum going. Busch has finished in the top 10 in each of his last 10 races.
"There's no question there's momentum. Absolutely," he said. "You can go through the whole beginning stretch of the season — we've had a really good stretch to the beginning of this season and unfortunately we're coming up to one of my most favorite race tracks in the world, Talladega, in a couple weeks, that can certainly end that momentum at any particular moment and knock you down off your pedestal or whatever you want to call it.
"Then you have to figure out how to rebound and get back. I think that's where our strength is and we've had some moments in some of these races that we've kind of been knocked off that we've been able to rebound and come back up through. Just treat it like anything else and focus forward," he said.
FARMVILLE, Va. (AP) – Longwood University has announced the largest gift in its history, a $15 million contribution that will be used for the construction of a new campus events center. The donation is from Joan Brock, a philanthropist who graduated from Longwood in 1964. The Joan Perry Brock Center will be used for university-wide ceremonies, athletic events, lectures and concerts. The facility is now in its early design stages. Construction is expected to be completed by the spring of 2022. The center will be used as a home for Longwood's men's and women's Division 1 basketball programs. It is expected to seat between 2,500 and 3,000. Preliminary estimates of the total cost of the building range from $35 million to $40 million. Longwood is the third-oldest public college or university in Virginia.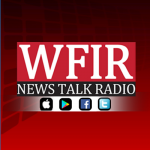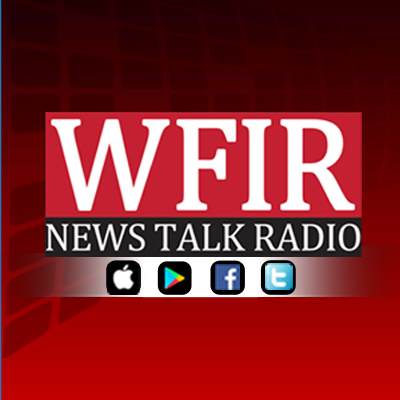 UPDATE:  The National Park Service has identified the vicitm as Da'juan Morrison, age 41, of Rockingham, Virginia.
PREVIOUSLY Virginia From the National Park Service: On  April 9, 2019 at approximately 5:30 p.m. Blue Ridge Parkway Dispatch received a report of a fatal motor vehicle collision near MP 7 on the Blue Ridge Parkway. Based on initial reports, a group of three motorcyclists were traveling northbound when the first bike entered a curve, lost control and laid his bike down. The operator of the second bike appears to have lost control while attempting to avoid the first operator and his bike. The second operator, a 41 year old male, was ejected from his bike, striking a guardrail, and was pronounced dead on scene. Virginia State Police were first on scene and are conducting the investigation. No additional details are available at this time.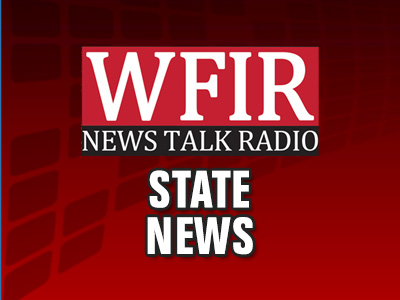 RICHMOND, Va. (AP) – Federal prosecutors say the company that makes a drug meant to curb opioid addiction has been lying for years about the relative safety of its product.Prosecutors in Virginia filed fraud charges Tuesday against British-based Indivior, which makes Suboxone film strips that dissolve under the tongue and are used to ease withdrawal in opioid addicts.Prosecutors said the company boosted its profits by intentionally lying to doctors and others by describing the strips as safer than taking the drugs as a tablet.The company also steered opioid-addicted patients who sought medical assistance to doctors who Indivior executives knew were prescribing Suboxone strips in a "careless and clinically unwarranted manner," prosecutors said.Indivior said the charges are unfounded and that prosecutors are searching for "self-serving headlines."
RICHMOND, Va. (AP) – A former Virginia lawmaker who used to spend his days at the General Assembly and his nights in jail after being accused of having sex with his teenage secretary is launching another political campaign. The Richmond Times-Dispatch reports that Joe Morrissey launched a bid for a Richmond-area state Senate seat Wednesday. He's facing off against incumbent Sen. Rosalyn Dance in the Democratic primary. Morrissey was jailed four years ago after a sex scandal involving a teenager, who Morrissey later married. The couple now has three children. He denied wrongdoing but entered an Alford plea to a misdemeanor, contributing  to the delinquency of a minor, acknowledging that prosecutors had enough evidence for a conviction. Morrissey lost a 2016 campaign to be Richmond's mayor and had his law license revoked last year.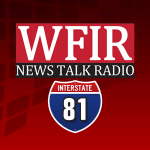 RICHMOND, Va. (AP) _ The Virginia Senate has joined the House of Delegates in approving increases to truck registration fees and regional gas taxes to pay for improvements to Interstate 81. The House voted Wednesday to accept an amendment proposed by Gov. Ralph Northam that included the tax and fee increases. Supporters said the increases would raise taxes in areas around I-81 by about 7 cents a gallon. They said the extra money would pay for urgently needed upgrades to the highway to improve safety and traffic flow.  Opponents said the legislature was rushing through a major tax hike without sufficient public input. A proposal to put tolls on the highway failed earlier this year. WFIR's Evan Jones has more on the Richmond debate: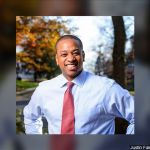 RICHMOND, Va. (AP) — Virginia Lt. Gov. Justin Fairfax says he's asked prosecutors in Boston and North Carolina to investigate sexual assault allegations two women have made against him. Speaking at a Wednesday news conference, Fairfax again said the allegations are untrue and the sexual encounters he had with the women were consensual. Fairfax says he'll cooperate fully with prosecutors in Boston and Durham, North Carolina, where the women say the assaults took place. Fairfax says he's confident the investigations will reach the same conclusions as a polygraph test he said he's releasing that shows he's innocent. During the news conference, Fairfax also noted his accusers came forward when it appeared he would become Virginia's next governor in the wake of a scandal surrounding a racist photo on Virginia Gov. Ralph Northam's yearbook page.
Here is Fairfax's entire statement:
5th District Congressman Denver Riggleman has been in office for just three months, but he already has an announced opponent in the 2020 election. Charlottesville Democrat Roger Dean Huffstetler used the G.I. bill to graduate from Harvard Business School and later co-founded his own technology startup. The Republican Party of Virginia says Huffstetler is a "multi-millionaire, out-of-touch liberal from California" who has lived in Virginia for only a short time.
News release: Today, entrepreneur and Marine veteran, Roger Dean Huffstetler, officially launched his campaign for Congress in Virginia's 5th Congressional District, currently held by Denver Riggleman. Huffstetler issued the following statement: "I'm running for Congress because the problems facing our country require a new generation of leadership. Partisan-bickering and special-interest politics have no place in government. We all want the same thing: a chance to provide our children with a better life than our own. This campaign is about everyone, which is why I'll fight for every family in the 5th District to have a place in a more prosperous, inclusive future."
The son of parents who struggled with addiction, Roger Dean was the first in his family to graduate from college and used the HOPE Scholarship to graduate from the University of West Georgia. After college, Roger Dean enlisted in the Marine Corps, serving his country in both Iraq and Afghanistan. After using the GI Bill to graduate from the Harvard Business School, Roger Dean went on to work for a high-growth startup and later on co-founded his own technology startup.
Roger Dean lives in Charlottesville with his wife Emily, who works as an OB-GYN at Martha Jefferson Hospital, and his daughter, Alice Sue.
Republican Party of Virginia statement: Richmond, VA – Roger Dean, or RD, Huffstetler is back after a failed attempt to secure the Democrat nomination in Virginia's Fifth Congressional District in 2018 and throwing his full support behind the virulent anti-Semite nominated in his stead. The San Franciscan millionaire couldn't win his crowded primary, even though most of his donations came from Massachusetts and California.
A multi-millionaire, out-of-touch liberal from California, RD has only lived in Virginia a short time. So short, in fact, that he had to
borrow a truck, a farm, and a fake accent
for his first campaign ad.
Co-founder
of San Francisco based tech company, Zillabyte, RD decided he'd had enough of the cushy west coast lifestyle and headed to Virginia… in mid 2016.
Since RD is so new to Virginia, he may have missed some of our recent, embarrassingly national news. Here are a few questions you could ask him:
Would he vote for fellow San Franciscan, Nancy Pelosi, for Speaker of the House?
Does he support AOC's job-killing Green New Deal?
Will he back President Trump's America First agenda that protects American jobs and gets tough on China?
Will he campaign with or take money from Ralph Northam, Justin Fairfax, or Mark Herring?
Which accent will he use on the campaign trail?
"The last thing Virginia needs is another out-of-touch, Californian liberal representing them in Congress," said RPV Chairman Jack Wilson. "Looks like RD didn't learn from his first foray into politics; the people of Virginia do not want his radically liberal policies. RD should run in Danville, California, NOT Danville, Virginia. We look forward defeating him or whomever the Democrats nominate in 2020."
RICHMOND, Va. (AP) – The second of two women to accuse Virginia Lt. Gov. Justin Fairfax of sexual assault says she has nothing to gain by going public with her allegation. Meredith Watson said in an interview aired Tuesday with CBS that she's been subjected to intense scrutiny since accusing Fairfax of raping her when both were students at Duke University in 2000. She said she's faced particular criticism as a black woman because her accusations have tarred the reputation of Fairfax, who also is black. Fairfax says his encounters with both Watson and his initial accuser, Vanessa Tyson, were consensual, and he says a polygraph test proved it. Watson said Tuesday that Fairfax held her down during the attack and that "if you have to hold someone down, it's not consensual."
WASHINGTON (AP) — As he threatens to shut down the southern border, President Donald Trump is considering bringing on a "border" or "immigration czar" to coordinate immigration policy across various federal agencies, according to four people familiar with the discussions.Trump is weighing at least two potential candidates for the post: former Kansas Secretary of State Kris Kobach and former Virginia Attorney General Ken Cuccinelli, according to the people, who spoke to The Associated Press on condition of anonymity because they were not authorized to discuss the conversations publicly.Kobach and Cuccinelli are far-right conservatives with strong views on immigration. Cuccinelli was seen at the White House on Monday.
The planning comes as Trump is threatening anew to close the U.S.-Mexico border as soon as this week if Mexico does not completely halt illegal immigration into the U.S. And it serves as the latest sign that the president plans to continue to hammer his hardline immigration rhetoric and policies as he moves past the special counsel's Russia investigation and works to rally his base heading into his 2020 re-election campaign.Aides hope the potential appointment, which they caution is still in the planning stages, would serve as the "face" of the administration on immigration issues and would placate both the president and his supporters, showing he is serious and taking action. White House press aides, Kobach and Cuccinelli did not immediately respond Monday to requests for comment.