Across Virginia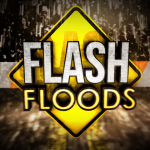 UPDATE:
Authorities in central Virginia say one of the two people swept away by a flooded creek has been found dead. Lt. Miller Stoddard of the Albemarle County Police Department said in a news release Thursday that one occupant of the Toyota Prius that was caught in the raging creek the night before had been located. Authorities were searching for the second person. Police did not immediately identify either person.
PREVIOUS: Authorities say flooding in rural Virginia that's left at least three people missing has also damaged an unknown number of homes, washed out some roads and bridges. Dan Eggleston is fire chief for central Virginia's Albemarle County. He said at a news conference Thursday that rescue efforts are continuing for two people who were swept away. A man and woman were last seen standing outside their silver Toyota Prius in Albemarle County on Wednesday night when they and their car were swept away. . Farther north in Madison County, the sheriff's office said Thursday morning in a Facebook post that rescuers are searching for a missing person after receiving a report of a female in the water. The post said the person was reported missing around 8:30 p.m. Wednesday and the search had been ongoing overnight. Officials in the area couldn't immediately be reached for further details. Authorities are reminding citizens not to attempt to drive or walk across flooded roadways.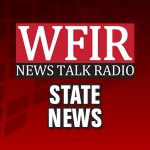 RICHMOND, Va. (AP) – Virginia's Supreme Court has rejected a challenge to the state's 2011 redistricting process and found that 11 challenged state House and Senate districts are constitutionally valid. The high court issued its ruling Thursday in a lawsuit brought by OneVirginia2021, redistricting advocacy group that alleged lawmakers violated a state constitutional requirement that legislative districts be compact. The group argued that the current redistricting process focuses too heavily on protecting incumbents and helping political parties. Last year, a Richmond Circuit Court judge rejected the challenge brought by OneVIriginia2021. The state Supreme Court agreed with the judge's finding that evidence presented at trial would "lead reasonable and objective people to differ" regarding the compactness of the districts and it was "fairly debatable" whether the districts violated the compactness requirement.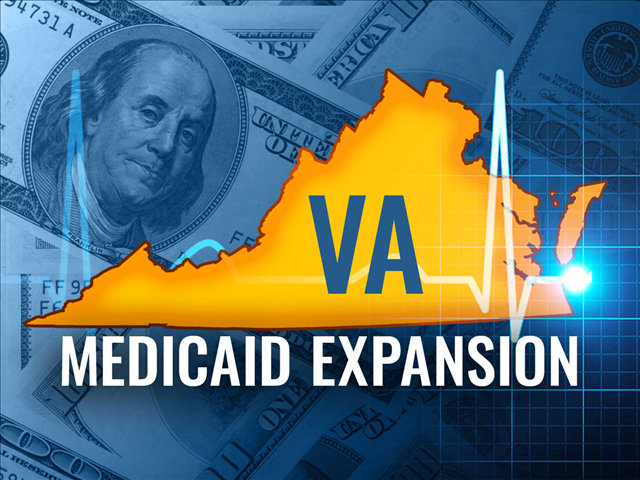 Republican lawmakers said it was the embrace for work requirements for Medicaid recipients that help get the measured passed this year. WFIR's Lillian Boyd with that report.
Democrats will select their nominee for their 6th Congressional District in less than two weeks. WFIR's Lillian Boyd spoke with Charlotte Moore live in studio. She's one of four candidates vying for the nomination.
5-30 Charlotte Moore Full Interview Web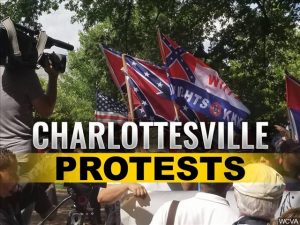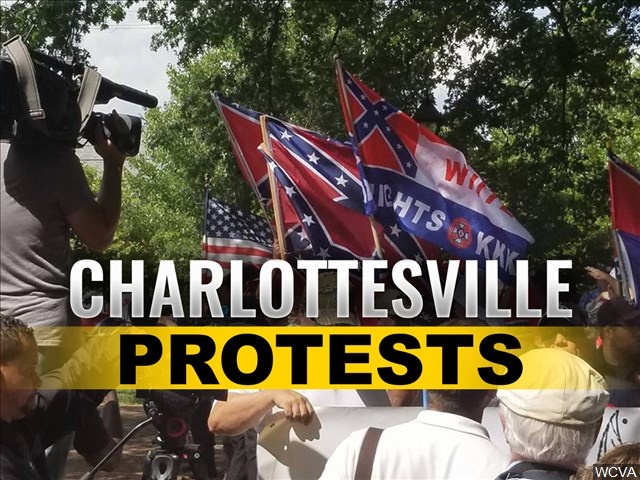 CHARLOTTESVILLE, Va. (AP) – A federal judge has dismissed a lawsuit against Charlottesville, its former police chief and the former Virginia State Police superintendent over their response to a white nationalist rally that descended into violence. A Verona-based law firm sued after the Aug. 12 rally on behalf of Robert Sanchez Turner, who said he attended to peacefully protest. The lawsuit said police and state troopers watched nearby but didn't intervene as Turner was approached by "KKK members/sympathizers," who sprayed him with mace and beat him. The judge wrote in an opinion Tuesday that there was no constitutional right supporting Turner's claims against Al Thomas or Steven Flaherty, the police chief and superintendent at the time. The judge dismissed a claim against the city as well.Mike Donovan, president and CEO of Nexus Services Inc., the company that funds the law firm, said it has agreed to fund an appeal.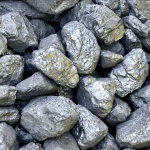 RICHMOND, Va. (AP) — Southwest Virginia lawmakers and coal industry representatives see hope for economic development in Gov. Ralph Northam's decision to sign a bill reinstating a pared-down tax credit for certain coal producers, but environmental groups call the move a wasteful corporate giveaway.
The measure Northam signed earlier this month revives a tax credit that expired in 2016, after previous legislative attempts to bring it back were vetoed by former Gov. Terry McAuliffe.
This year's bill is different in that it whittles down the recipients and expected cost to the state – only producers of metallurgical coal, used in steel production, are eligible. Before the credit expired, producers of steam coal, used to produce electricity, also qualified.
Northam said in a statement provided by his spokesman that he signed the legislation because he believes it will help metallurgical coal stay competitive and boost southwest Virginia's economy.
"At the same time, because of its targeted nature, this legislation acknowledges the reality that we must continue to diversify our Commonwealth's energy economy and make Virginia a leader in renewables and energy conservation," Northam said.
The General Assembly's watchdog agency, the Joint Legislative Audit and Review Commission, reviewed the effectiveness of the state's tax credits in 2012. Its report covered the tax credit reinstated this year, which is meant to incentivize coal mine operators, and another meant to incentivize power producers to buy Virginia coal. The audit found that the credits significantly reduced the tax liability for producers, but that declines in Virginia coal mining activity "appear unaffected."
Environmental groups pointed to that report's findings as they expressed dismay Northam didn't veto the bill.
"The industry has decreased despite these credits. … They've failed to do their stated purpose," said Corrina Beall, legislative and political director for the Virginia chapter of the Sierra Club.
Opponents also argued that even though the tax credit won't apply to coal being used to produce electricity – a process that contributes to global warming – all types of coal mining have negative environmental impacts.
"The environmental groups, they're going to say anything negative they can against coal," said Harry Childress, president of the Virginia Coal and Energy Alliance. "But I say people need to look back and see what this country was built on."
The tax credit opens up the potential for existing mining operations to hire workers and replace aging equipment, or possibly for companies to open up new mines if market conditions are right, Childress said. Most metallurgical coal is exportable, and there's a strong market for it overseas, he said.
The tax credit will also help Virginia, where it's costly to produce coal because of thin seams and hard rock overlaying them, compete with other states, he added.
"Will we ever be back to where we were several years ago? No, we won't, but we can come back some," Childress said.
Northam initially declined to sign the bill, instead amending it so that the General Assembly would have had to pass it again next year before it could take effect. But a number of Democrats in both chambers joined with Republicans to reject the governor's move.
"This is a big win for southwest Virginia and I am thankful for the cooperation with the governor's administration," Republican Del. Terry Kilgore, one of the bill's sponsors, said in a statement after Northam signed the legislation.
Northam said his office negotiated amendments to the measure that will save the state $1.8 million over six years compared with the original bill, while directing $2.7 million over six years to the Virginia Coalfield Economic Development Authority for economic diversification efforts.
Overall, the state will be on the hook for less money than it has been in the past. A fiscal impact review of the bill estimates that 60 percent of credits claimed under the previously law were for metallurgical coal.
Lee Francis, a spokesman for the Virginia League of Conservation Voters, suggested that negotiations over Medicaid expansion – a priority of Northam's that Kilgore has backed – likely played a role in the tax credit's revival this year.
His organization thinks the governor made the wrong call and believes the money would be better spent subsidizing clean energy, perhaps in the form of a solar panel tax break, Francis said.
"At the end of the day, I think the big question is, do we give out tax subsidies to prop up industries of the past, or do we try to boost industries of the future?" he said.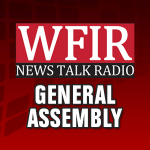 RICHMOND, Va. (AP) – The Virginia House of Delegates plans to reconvene next week with plans to finalize a state budget.
GOP Speaker Kirk Cox announced Thursday that the House would gavel in on May 30.
Cox cancelled a House meeting earlier this week after the Senate delayed a vote Tuesday on the state budget. GOP Senate leaders said they needed another week to study a new budget proposal that includes Medicaid expansion.
The Senate is set meet May 29, and Senate Majority Leader Tommy Norment said he expects a budget to pass.
The disagreement over Medicaid expansion has led to a lengthy stalemate on the state budget.
State government will shut down July 1 if no budget is passed.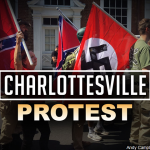 CHARLOTTESVILLE, Va. (AP) – A federal judge is set to hear arguments from white nationalists and others that a lawsuit against them over last summer's violence in Charlottesville should be dismissed.
A hearing on motions from a number of defendants to dismiss the lawsuit brought by 10 Virginia residents is scheduled for Thursday morning in federal court in Charlottesville.
The lawsuit was filed in October by plaintiffs who said they were injured as a result of white nationalist events last August.
On Aug. 11, white nationalists marched through the University of Virginia campus with torches, chanting racist slurs. The following day, attendees of a rally and counterprotesters clashed violently.
Among those whose motions will be heard Thursday are Jason Kessler, Christopher Cantwell and Richard Spencer.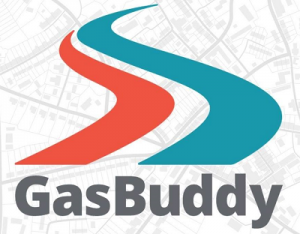 If you are hitting the highways this weekend or any time this summer, some familiar names sit at the top of gas station restroom ratings. GasBuddy asks its customers to rate stations for things like quality of restrooms. WFIR's Evan Jones reports which ones appear at or near the top of the list in Virginia and many neighboring states:
A Pittsylvania County high school community is mourning the loss of a senior who died less than a week before graduation. The State Patrol in North Carolina says 18-year-old Brandi Beckelheimer was killed when she fell out of a moving SUV Sunday night — after hanging out of the front passenger window. Beckelheimer was a cheerleader at Tunstall High School, where graduation ceremonies are set for this coming weekend. Troopers say the 17-year-old driver had alcohol in his system, and he faces charges that include driving while impaired and underage DWI.  The teens were returning from an outing at Hyco Lake southeast of Danville.
Click here for the Tunstall Cheerleaders Facebook page.