Across Virginia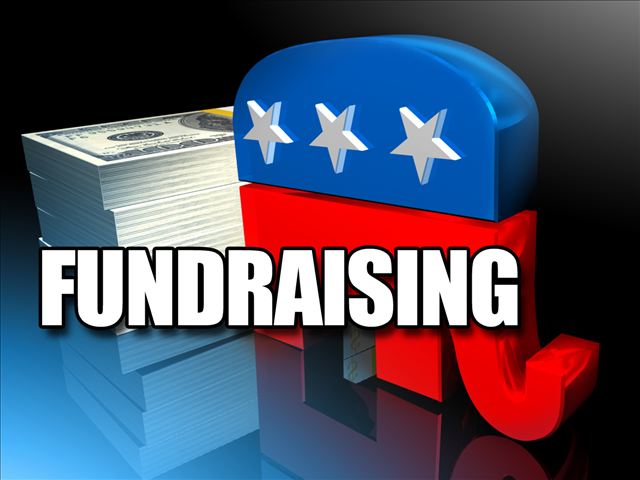 RICHMOND, Va. (AP) – Virginia Democratic challengers to sitting members of Congress are having success raising money.
Campaign finance reports released on Sunday show Democrats outraised incumbent GOP Reps. Dave Brat and Tom Garrett during the first three months of this year.
Several other Democratic challengers also posted strong fundraising totals.
Fundraising among incumbent Republicans was mixed. GOP Rep. Barbara Comstock raised the most money last quarter, followed by Republican Rep. Scott Taylor.
Republicans currently hold 7 out of eleven U.S. House seats in Virginia, but Democrats are hopeful they will gain seats thanks to voter antipathy toward President Donald Trump. Democrats easily won all three statewide offices last year and made major gains in the state House.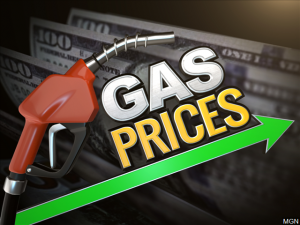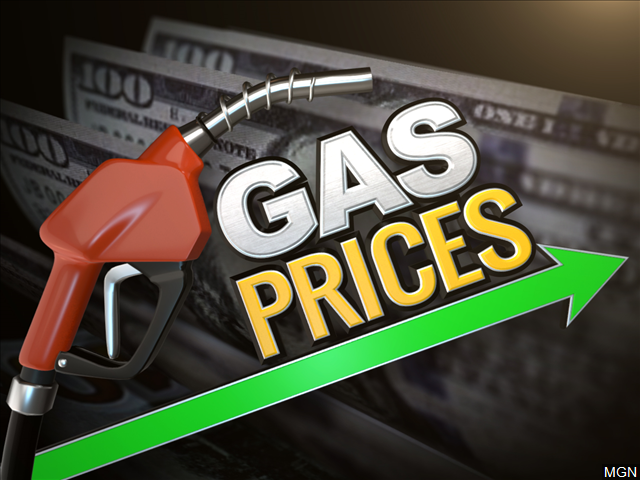 Gas prices are now at their highest level since July of 2015, and experts say it probably isn't over. Prices typically rise into late spring, but concerns over Syria and China trade are raising crude oil prices. And the U.S. is exporting more of its domestically-produced oil. Annual prices usually peak between now and early June. WFIR's Evan Jones has more: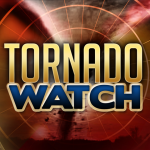 The National Weather Service has issued Tornado and Flash Flood Watches until late Sunday night for areas that include Roanoke, Salem and surrounding counties. A watch does not mean a tornado or flash flooding is imminent; it does mean that conditions are present that might lead their creation.
From the National Weather Service:
TORNADO WATCH 53 REMAINS VALID UNTIL 11 PM EDT THIS EVENING FOR THE FOLLOWING AREAS
IN VIRGINIA THIS WATCH INCLUDES 26 COUNTIES IN CENTRAL VIRGINIA:
AMHERST               APPOMATTOX           BUCKINGHAM        CAMPBELL             CITY  OF  LYNCHBURG
IN SOUTH CENTRAL VIRGINIA:
BEDFORD               CHARLOTTE             CITY  OF  DANVILLE          CITY OF MARTINSVILLE           HALIFAX               HENRY
PITTSYLVANIA
IN SOUTHWEST VIRGINIA:
CITY  OF  RADFORD       CRAIG                 MONTGOMERY          PATRICK               PULASKI               WYTHE
IN WEST CENTRAL VIRGINIA:
BOTETOURT             CITY  OF  BUENA VISTA           CITY  OF  LEXINGTON          CITY  OF  ROANOKE            CITY  OF  SALEM         FRANKLIN
ROANOKE               ROCKBRIDGE
FLASH FLODO WATCH: A strong cold front will approach the area from the west this afternoon and pass across the region tonight. Deep moisture ahead of this boundary will lead to bands of showers and heavier thunderstorms this afternoon and early evening. The potential exists for 1 to 3 inches of rainfall with locally higher totals along the southern Blue Ridge, the far western ridges and into the foothills and Roanoke Valley.
A flash flood watch is in effect until midnight for areas in Virginia that include the New River Valley counties of Pulaski, Montgomery and Giles Counties, as well as Craig, Roanoke, Franklin, Henry, and Patrick Counties.
Bands of showers and thunderstorms could produce 1 to 3 inches of rain, with locally higher totals along the eastern slopes of the Blue Ridge. Excessive rainfall may lead to flash flooding in urban areas such as Roanoke and Martinsville, and along creeks, streams an low-lying areas.
PRECAUTIONARY/PREPAREDNESS ACTIONS: A Flash Flood Watch means that conditions may develop that lead to flash flooding. Flash flooding is a VERY DANGEROUS SITUATION. Remember…TURN AROUND…DON`T DROWN! You should monitor later forecasts and be prepared to take action should Flash Flood Warnings be issued.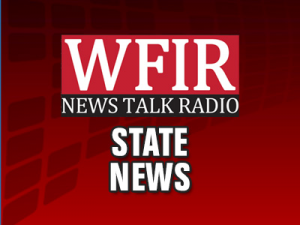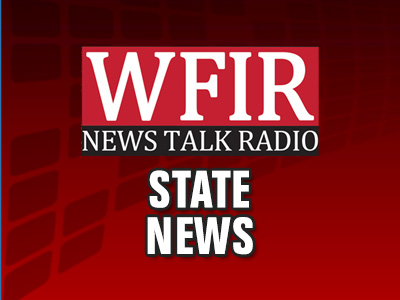 CHARLOTTESVILLE, Va. (AP) — A University of Virginia statue of Thomas Jefferson was vandalized with the words "RACIST + RAPIST" as the university commemorates the 275th anniversary of its founder's birth. The Washington Post reports that the words were spray-painted on the base of the statue on the university's lawn and discovered Friday on Founder's Day. Virginia spokesman Anthony de Bruyn said "acts of vandalism do not contribute to meaningful discussion" as the university reckons with the complexities of the slave owning Founding Father's legacy. Statues of Jefferson on campus have been flash points in recent months. During last August's deadly white nationalist rally, community members surrounded a statue to protect it as torch-bearing white supremacists circled them. The next month, community members shrouded a statue in black, with signs labeling Jefferson a racist and rapist.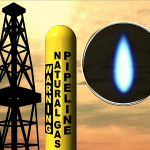 RICHMOND, Va. (AP) _ A panel of Virginia regulators wants to hear from the public about whether they believe the water quality approvals granted for two natural gas pipelines are adequate to protect the state's waterways. The Richmond Times-Dispatch reports the State Water Control Board on Thursday approved a 30-day period to solicit comment on the approvals granted by the U.S. Army Corps of Engineers for the Mountain Valley and Atlantic Coast pipelines. Critics have argued the corps' review process was overly broad and that the Department of Environmental Quality should have done a stream-by-stream study. The department has said the review it did undertake, combined with the corps' work, will be adequately protective. Asked how the public can weigh in and what will happen at the end of the comment period, DEQ spokeswoman Ann Regn told The Associated Press Friday that additional information will be available "in the near future."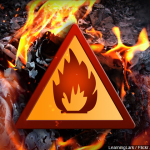 From Press Release: In response to weather forecasts for Thursday, April 12, the Virginia Department of Forestry (VDOF) urges people to help prevent wildfires by postponing open-air fires until conditions improve. The combination of strong winds, increased temperatures and low humidity will create extremely dangerous fire weather conditions Thursday.
Fire Weather Watches have already been posted by the National Weather Service (NWS) covering northern and western Virginia for Thursday afternoon. Temperatures are expected to rise to the mid to upper 70s during the afternoon hours.  A low pressure system bringing gusty winds of 30 to 40 mph with higher gusts, relative humidity values of 20 to 30 percent and low fuel moistures will combine to create an environment conducive to the rapid spread of wildfires. Any fires that develop could quickly burn out of control.
"Firefighter and citizen safety is our most important consideration and we base all recommendations and actions with that in mind," says John Miller, VDOF director of fire and emergency response. "The VDOF has elevated its ability to respond as needed and reached out to other cooperators to make sure all wildfire emergency responders are aware of the increased dangers and will plan accordingly."
Forestry officials urge everyone to delay all outdoor burning scheduled for Thursday, as wildfire dangers remain critical. This recommendation will be reevaluated for Friday and Saturday based on conditions forecasted for that period.
"We urge all citizens to postpone any burning until conditions improve," stresses Fred Turck, VDOF wildfire prevention program manager. "Virginia's 4 p.m. law is still in effect, making it illegal to have an open-air fire before 4 p.m. within 300 feet of the woods or dry grass leading to the woods."
-end-
The Virginia Department of Forestry protects and develops healthy, sustainable forest resources for Virginians.  Headquartered in Charlottesville, the Agency has forestry staff members assigned to every county to provide citizen service and public safety protection across the Commonwealth, which it's been doing now for more than 100 years.  VDOF is an equal opportunity provider.
With nearly 16 million acres of forestland and more than 108,000 Virginians employed in forestry, forest products and related industries, Virginia forests provide an overall economic output of more than $21 Billion annually.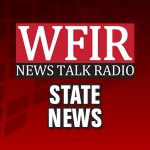 HAMPTON, Va. (AP) _ A Virginia man accused of neglecting 21 puppies that were found dead and decomposing inside a Hampton home has been sentenced to just over eight years in prison. The Virginian-Pilot reports 59-year-old Vernon Silver was sentenced Wednesday in Hampton Circuit Court. Silver had entered an Alford plea to the animal cruelty charges and one count of dogfighting, not admitting guilt but acknowledging prosecutors have enough evidence to convict him. Court records say Silver was a maintenance worker at the home where the pit bull puppies where found. Police were called there to investigate a smell coming from it. When officers went inside, they found the 21 dead dogs and one severely malnourished dog still alive. According to the newspaper, officers also found dogfighting paraphernalia. Commonwealth's Attorney Anton Bell said he was pleased with the punishment.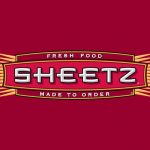 Sheetz stores across the region are looking for more full- and part-time workers, and they are conducting open job interviews all day Wednesday. Company spokesperson Nick Ruffner:
Ruffner says Sheetz plans to add 500 positions to the 2,000people already working at its 78 Virginia stores. He urges anyone interested for consideration to dress up tomorrow and head for any store ready to interview.
Click here for the Sheetz job site.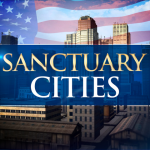 RICHMOND, Va. (AP) – Virginia Gov. Ralph Northam has vetoed a bill aimed at preventing so-called "sanctuary cities" in the state.
Northam, a Democrat, said the legislation is an unneeded burden on local law enforcement officials and "sends a chilling message."
The Republican-backed legislation blocks cities and counties from passing laws that "restricts the enforcement of federal immigration laws."
A sanctuary city is a term without legal definition but generally means a locality that limits cooperation with federal immigration enforcement activities.
The bill narrowly passed the GOP-led General Assembly along party lines. Republicans have virtually no chance of getting the needed two-thirds majority to override the governor's veto.
Another call has been sounded for Jens Soering  to be pardoned. The son of a German diplomat was sentenced to life in prison without parole for murdering his girlfriend's parents in Bedford County in 1985. He first confessed but later said he didn't do it. Stan Lapekas is a retired FBI agent who says he learned through federal documents that the bureau had been contacted years ago to provide a psychological profile in the case:
Lapekas becomes the fourth veteran law enforcement officer who says Soering should be pardoned. He spoke Monday at a news conference in Charlottesville. Bedford County Sheriff Mike Brown says he remains steadfast in his belief in the integrity of the investigation, prosecution and conviction of Jens Soering.