Across Virginia
From Appalachian Power: The power is out for more than 50,000 Appalachian Power customers after damaging winds with peak gusts of 60 mph tore through parts of the service territory on Sunday. The winds were part of a strong weather system that affected multiple states and large population centers from Illinois to the east coast. The combination of high winds, along with moisture-saturated soil from prolonged rainfall, led to downed trees and debris, broken poles and cross arms. Crews began assessing the damage and restoring service on large known outages yesterday, but the high winds continuing into the evening slowed down the work due to safety concerns. Workers cannot safely make repairs aloft from buckets in wind speeds in excess of 30 mph, and cannot safely work in forested areas where high wind gusts are still bringing down trees and limbs. Employees are continuing to assess damage today, where it is safe to do so, to determine the full impact on transmission and distribution lines. Outages are widespread across Appalachian Power's service area. Currently the number of customers without service is about 26,000 in Virginia and 25,000 in West Virginia.
About 1,400 employees and contractors are working to assess damage, clear safety hazards and repair damage on outages. Due to the storm's impact on multiple states, it is difficult to obtain additional outside assistance from nearby states, but an additional 250 workers from Mississippi and Georgia have been requested to help with the restoration efforts.
Continued high winds are hampering restoration efforts and some areas are inaccessible due to high water. Drones and helicopters will be utilized to assess areas that remain too hazardous for crews to access. Until the high winds subside and the extent of damage is more fully known, restoration estimates cannot be accurately determined.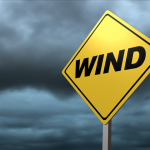 From Appalachian Power: A strong weather system with prolonged damaging winds is affecting multiple states and large population centers from Illinois to the east coast. Much of Appalachian Power's service area is experiencing sustained winds of 15 – 40 mph with frequent gusts of 40 – 55 mph. As of 5:45 pm Sunday, more than 74,000 Appalachian Power customers are currently without electric service due to damage from high winds, and additional outages are expected to occur as high winds continue to batter areas with moisture-saturated soil. High winds are forecast to continue through tonight and into tomorrow in parts of the company's service area.
Outages are widespread across Appalachian Power's service area. Currently the number of customers without service is 2,300 in Tennessee, 40,000 in Virginia and 32,000 in West Virginia.
Employees and contractors across the company are working to assess damage, clear safety hazards and repair damage on outages affecting large numbers of customers. Damage assessors and line crews are facing a number of difficulties in their efforts to identify damage and restore electric service. Some areas are inaccessible due to high water.
Continued high winds are also hampering restoration efforts. Workers cannot safely make repairs aloft from buckets in wind speeds in excess of 30 mph, and cannot safely work in forested areas where high wind gusts are still bringing down trees and limbs.
This storm system is affecting several states and major population centers. Appalachian Power is requesting additional resources but does not yet have commitments from contractors or utilities outside the company's service area. Until the storm threat has passed and the extent of damage is more fully known, restoration estimates cannot be accurately determined.
High winds are forecast to continue through tonight and into tomorrow in parts of the company's service area, which will hamper workers' ability to assess damage and make repairs.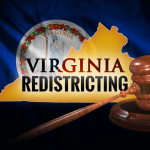 RICHMOND, Va. (AP) — Virginia lawmakers approved a sweeping overhaul Saturday of how legislative and congressional maps are drawn, despite strong objections from some black legislators. The House and Senate approved a proposed constitutional amendment that would create a new commission empowered to draw legislative and congressional maps during the next redistricting process in 2021, a change from the current practice of lawmakers drawing the maps themselves. The measure must be approved again by the General Assembly next year, and then by voters, to take effect.
The 16-member commission would be a mix of lawmakers and citizens. Republicans and Democrats would be evenly split among the lawmakers and the citizen members would pick by retired judges from a list drawn up by lawmakers. A supermajority of both citizen and lawmakers commission members would be needed to present a map to the General Assembly for consideration. The General Assembly would have to vote up or down on any proposed maps. In the event of a stalemate, the Virginia Supreme Court would draw the maps. Governors would have no role in the process. Under current law, governors have veto power over any map proposed by the legislature.
Advocates of redistricting reform hailed the proposal's passage. "Although this bipartisan plan does not reflect every provision we urged in our original proposal, make no mistake: This reform will end partisan gerrymandering in Virginia," said Brian Cannon, executive director of the advocacy group OneVirginia2021.
The measure passed unanimously in the state Senate, but many black lawmakers in the House of Delegates voted against it. Black lawmakers said the commission would dilute the influence of African-Americans in drawing the maps. "We have great concerns about having African-American representation for redistricting, and this doesn't guarantee that," said Del. Lamont Bagby, chairman of the Virginia Legislative Black Caucus.
Redistricting reform has long been a hot-button issue in Virginia politics, with Democrats often campaigning on the need for an independent commission. Republican House Speaker Kirk Cox earlier this year said he backed the formation of a commission after years of objecting to the idea. Cox said lengthy federal court battles over maps drawn during the 2011 redistricting lines prompted his change of heart. Democratic-led lawsuits led to a federal court redrawing the state's congressional map and could lead to a new state House map.
A panel of judges has given final approval to a redrawn map for the Virginia House of Delegates in a protracted racial gerrymandering case.
A federal panel of judges gave final approval to a redrawn House map earlier this month after a previous ruling that lawmakers had racially gerrymandered eleven districts by packing black voters into them.
Republicans are appealing the case to the U.S. Supreme Court. Arguments are scheduled for next month.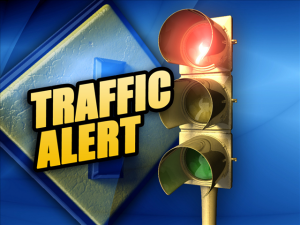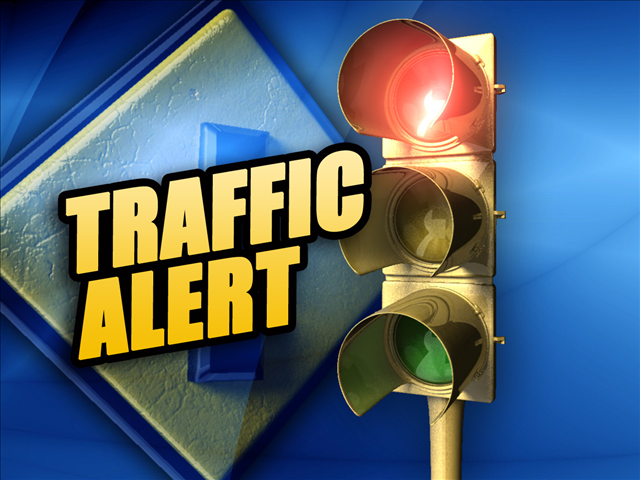 From VDOT:
Part of Route 661 (Johnson Creek Road) in western Alleghany County is closed due to a slope failure between Route 600 (Indian Draft Road) and Route 781 (Rucker Gap Road). Drivers using Route 661 need to follow the posted detour route. The Virginia Department of Transportation will make repairs to the slope, but there is no estimate on when the road will reopen. All work is weather permitting.
Virginia traffic alerts and traveler information can be obtained by dialing 511. Traffic alerts and traveler information also are available at
http://www.511Virginia.org
.
The VDOT Customer Service Center can assist with reporting road hazards, asking transportation questions, or getting information related to Virginia's roads. Call 800-FOR- ROAD (800-367-7623) or use its mobile friendly website at
https://my.vdot.virginia.gov/
.Agents areavailable 24 hours-a-day, seven days a week.
The VDOT Staunton District serves Frederick, Shenandoah, Clarke, Warren, Page, Rockingham, Augusta, Highland, Rockbridge, Alleghany and Bath counties.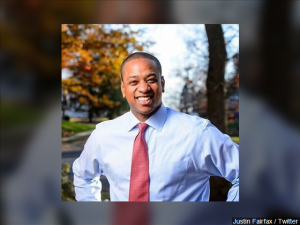 RICHMOND, Va. (AP) — Virginia House Republicans have announced plans to hold a meeting where Lt. Gov. Justin Fairfax and the two women who have accused him of sexual assault can testify. Republican Del. Rob Bell said Friday that the House Courts of Justice Committee plans to invite Vanessa Tyson, Meredith Watson and Fairfax for a "chance to be heard" at an unnamed future hearing date. The two women have recently come forward with allegations that Fairfax, a Democrat, sexually assaulted them years ago. Both women have criticized the General Assembly's handling of their allegations. Fairfax has denied both accusations and said the matters should be investigated by law enforcement authorities. Friday's announcement is likely to set off a fierce partisan brawl, as Democrats have strongly resisted calls for the General Assembly to investigate.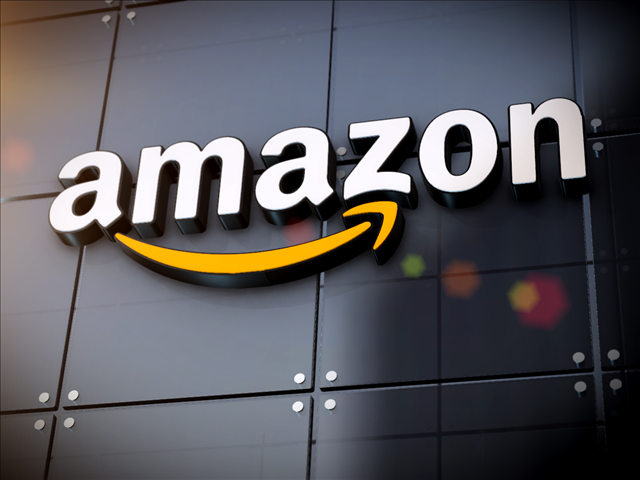 Since Amazon is no longer placing part of its HQ2 in New York City, Virginia's Governor when the Commonwealth entered its bid for the other half of that headquarters says bring more jobs here. WFIR's Ian Price has more: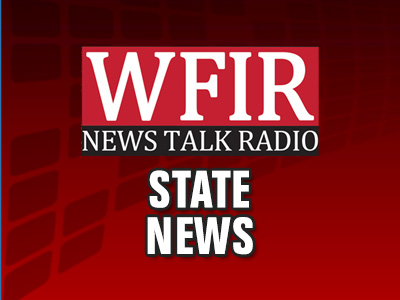 BRISTOL, Va. (AP) — Authorities say a woman hid her mother's decomposing body inside their Virginia home for weeks, covering it with dozens of blankets and surrounding it with air fresheners to mask the smell.
News outlets report that 55-year-old Jo-Whitney Outland was charged with felony concealment of a body. Bristol police detective Sgt. Steve Crawford says the investigation began Monday when Outland's relatives were concerned about 78-year-old Rosemary Outland. Investigators believe Rosemary Outland died in late December.
Crawford says authorities discovered the body propped up in a chair and covered with more than 50 blankets and pieces of clothing and over 60 air fresheners. He says medical examiners will confirm the identification and cause of death.
Jo-Whitney Outland told WJHL-TV on Thursday afternoon that she had covered her mother's body out of respect.
RICHMOND, Va. (AP) — Officials at a Virginia animal shelter say a dog was set on fire at a city park and suffered burns to over 40 percent of its body. Richmond Animal Care and Control says in a Facebook post that the male brindle pit bull was tied to a pole in a city park, covered in accelerant and set on fire Sunday night. It says witnesses saw a man wearing multiple layers of pants run from the scene. The shelter says the dog, which has been named Tommie, is being treated at Virginia Veterinary Centers. Shelter officials asked the public for any information that could identify the person responsible. They say not many cases rattle the shelter's staff, but Tommie's makes them "want to just sit on the floor and cry."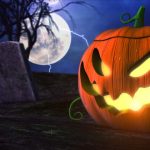 CHESAPEAKE, Va. (AP) — A Virginia city's penalty of jail time for teenage trick-or-treaters has scared up some ridicule and a possible policy change. The Chesapeake City Council is set to vote Tuesday on an amendment to a 50-year-old law that threatens teens with up to six months in jail if they go door-to-door in pursuit of candy on Oct. 31. The Virginian-Pilot
reports
no teens have ever actually been arrested under the ordinance. But it made news last Halloween, ending up parodied on "Jimmy Kimmel Live!" Mayor Rick West says the town's sudden infamy left him sleepless. The amendment would eliminate the jail penalty. Trick-or-treating past the age of 12 instead would carry fines of up to $250, as would violating the 8 p.m. curfew. The proposed policy mirrors that of neighboring cities.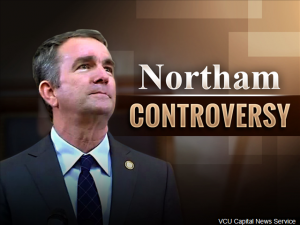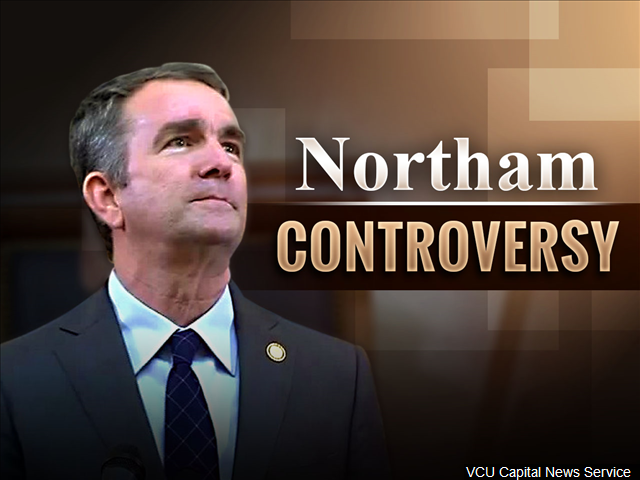 RICHMOND, Va. (AP) — Virginia Gov. Ralph Northam told his top staff Friday that he is not going to resign over the racist photo that has roiled state politics, despite intense pressure to step down, according to a top administration official. Northam called a Cabinet meeting Friday afternoon to announce his intention to stay, the official said. The official was not authorized to discuss the matter publicly and spoke on condition of anonymity. The announcement comes at the end of an unprecedented week in Virginia history that has seen the state's three top Democrats embroiled in potentially career-ending scandals.
The tumult began last Friday afternoon, when Northam's medical school yearbook page surfaced with a picture of one person in blackface and another in a Ku Klux Klan hood and robe. Northam immediately apologized for appearing in the photograph, saying he could not "undo the harm my behavior caused then and today." Most of the Democratic establishment called for his resignation by the end of the day.
On Saturday, though, the governor reversed course and said he wasn't in the picture. He said he wasn't going to resign immediately because he owed it to the people of Virginia to start a discussion about race and discrimination and listen to the pain he had caused. "I believe this moment can be the first small step to open a discussion about these difficult issues," Northam said. But the governor left his long-term plans open, saying he would reassess his decision not to resign if it became clear he had no viable path forward.
The pressure on Northam reached a crescendo Saturday when almost the entire Virginia Democratic establishment, as well as nearly every Democratic presidential hopeful, called on him to resign. That pressure has tapered off as a cascade of scandals involving top politicians has rocked the state.
California college professor Vanessa Tyson publicly accused Lt. Gov. Justin Fairfax of forcing her to perform oral sex on him at a hotel in 2004 during the Democratic National Convention in Boston. Fairfax, who would replace Northam if he resigned, has cast the allegations as a political smear. And Attorney General Mark Herring — in line to become governor if Northam and Fairfax resign — admitted putting on blackface in the 1980s, when he was a college student. Herring had previously called on Northam to resign and came forward after rumors about the existence of a blackface photo of him began circulating at the Capitol.
Although the Democratic Party has taken almost a zero-tolerance approach to misconduct among its members in this #MeToo era, a housecleaning in Virginia could be costly: If all three Democrats resigned, Republican House Speaker Kirk Cox would become governor.
Northam's decision to stay in office comes despite many fellow Democrats in Virginia and beyond reiterating their calls for him to resign as recently as Friday. Democratic Sen. Cory Booker of New Jersey, a 2020 presidential hopeful, said Friday that he still thinks Northam should step down. "I think it dredges up very hurtful, painful things from the past. … I think he's betrayed the public trust, and he should resign," Booker said in response to a reporter's question during an appearance in Iowa.
And in statements Thursday night, the state legislature's Black Caucus and Virginia's Democratic congressional delegation reiterated calls for the governor to step down, while the state House Democrats — who also previously called for Northam's resignation — said they remain disappointed in him.
In a positive sign for Northam, even before he announced his plan to stay in the job, a lawmaker from Virginia's Democratic-leaning D.C. suburbs said Friday he won't call on the besieged governor to resign. "I will not request the Governor's resignation," State Sen. Chap Petersen, a Democrat, said in a statement. "Nor will I request any other official to resign until it is obvious that they have committed a crime in office or their ability to serve is irredeemably compromised." There has also been little appetite among lawmakers to use official means to force him out. Cox, the House speaker, himself said Monday that there was "a rightful hesitation" among lawmakers to seek Northam's impeachment or removal. He called on Northam to resign, saying "that would obviously be less pain for everyone."
Regarding the allegation against Fairfax, the district attorney's office in Boston declined to say whether it is investigating. Under Massachusetts law, the statute of limitations is 15 years for rape and several related crimes, an interval that would expire this summer for the woman's accusation.___
Associated Press writers Alanna Durkin Richer in Boston and Thomas Beaumont in Mason City, Iowa, contributed to this report.