Across Virginia
Virginia Tech Political Science Professor Bob Denton says the discovery of Governor Northam's racist yearbook photo will cause irreparable harm to his image. And Denton wonders how it never surfaced before in the era of sophisticated campaign opposition research. He spoke with WFIR's Evan Jones:
02-04 Denton-Northam Wrap1-WEB
Denton's comments were part of a longer conversation in the aftermath of events that began Friday afternoon. Here is the full conversation:
02-04 Denton Longer Listen-WEB
RICHMOND, Va. (AP) — Virginia Gov. Ralph Northam appears to have almost no choice but to resign after losing support from virtually the entire state Democratic party and other key allies, who urged the governor to leave office because of a racist photo in which he appeared more than 30 years ago.
The Virginia Legislative Black Caucus, the state House Democratic Caucus and the state Senate Democratic Caucus all called on Northam to resign late Friday, along with several key progressive groups that have been some of the governor's closest political allies.
Their calls for Northam to step down came in a wave late Friday, after the Democrat had apologized for appearing in a photo in which one person is dressed in blackface and another is wearing a full Ku Klux Klan uniform. The photo appeared in his 1984 medical school yearbook.
The yearbook images were first published Friday afternoon by the conservative news outlet Big League Politics. The Virginian-Pilot later obtained a copy from Eastern Virginia Medical School, which Northam attended. The photo shows two people looking at the camera — one in blackface wearing a hat, bow tie and plaid pants; the other in a full Ku Klux Klan robe.
An Associated Press reporter saw the yearbook page and confirmed its authenticity at the medical school.
In his first apology, issued in a written statement, Northam called the costume he wore "clearly racist and offensive," but he didn't say which one he had worn.
He later issued a video statement saying he was "deeply sorry" but still committed to serving the "remainder of my term."
"I accept responsibility for my past actions and I am ready to do the hard work of regaining your trust," Northam said.
But Northam appears to have virtually no path forward to remain in office without any institutional support. His departure would mean current Lt. Gov. Justin Fairfax, a Democrat who is only the second African American to win statewide office in Virginia, would be the next governor. Northam's term was set to end in 2022.
Black lawmakers said they met with Northam Friday evening, and said in a statement they appreciate his service.
"But given what was revealed today, it is clear that he can no longer effectively serve as governor," the Virginia Legislative Black Caucus said, "It is time for him to resign, so that Virginia can begin the process of healing."
State Sen. Louise Lucas of Portsmouth, a close ally of Northam and longtime African-American lawmaker, described a hastily called conference call with black leaders around the state as "intense," her voice breaking, but did not elaborate.
Several Democratic presidential hopefuls and potential presidential candidates, including former Virginia Gov. Terry McAuliffe, also called on Northam to resign.
Northam spent years actively courting the black community in the lead up to his 2017 gubernatorial run, building relationships that helped him win both the primary and the general election. He's a member of a predominantly black church on Virginia's Eastern Shore, where he grew up.
"It's a matter of relationships and trust. That's not something that you build overnight," Northam told the AP during a 2017 campaign stop while describing his relationship with the black community.
Northam, a folksy pediatric neurologist who is personal friends with many GOP lawmakers, has recently come under fire from Republicans who have accused him of backing infanticide after he said he supported a bill loosening restrictions on late-term abortions.
Last week, Florida's secretary of state resigned after photos from a 2005 Halloween party showed him in blackface while dressed as a Hurricane Katrina victim.
RICHMOND, Va. (AP) — Virginia Gov. Ralph Northam issued a statement Friday in response to a photo from his 1984 medical school yearbook that shows a person in blackface and another in a Ku Klux Klan robe.
My fellow Virginians, earlier today I released a statement apologizing for behavior in my past that falls far short of the standard you set for me when you elected me to be your governor. I believe you deserve to hear directly from me. pic.twitter.com/1rSw1oxfrX

— Ralph Northam (@GovernorVA) February 2, 2019
Here is the full statement:
"Earlier today, a website published a photograph of me from my 1984 medical school yearbook in a costume that is clearly racist and offensive.
"I am deeply sorry for the decision I made to appear as I did in this photo and for the hurt that decision caused then and now.
"This behavior is not in keeping with who I am today and the values I have fought for throughout my career in the military, in medicine, and in public service. But I want to be clear, I understand how this decision shakes Virginians' faith in that commitment.
"I recognize that it will take time and serious effort to heal the damage this conduct has caused. I am ready to do that important work. The first step is to offer my sincerest apology and to state my absolute commitment to living up to the expectations Virginians set for me when they elected me to be their Governor."
The NAACP is calling on Virginia Gov. Ralph Northam to resign over a yearbook photo in which he posed either as a person in blackface or a Ku Klux Klan member. NAACP President Derrick Johnson tweeted Friday night that "Black face in any manner is always racist and never okay." Johnson's tweet came shortly after Northam apologized for what he called "racist and offensive" costumes portrayed in the photo on a 1984 medical school yearbook page. The governor did not say which of the two costumes he was wearing.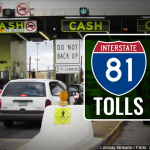 RICHMOND, Va. (AP) _ Virginia lawmakers have rejected a plan to add tolls to Interstate 81 to pay for $2 billion in upgrades that would improve safety and traffic flow. Legislators moved Thursday to shelve any immediate plans to add tolls or increase regional taxes to pay for improvements to the 325-mile highway that runs along western Virginia. Lawmakers say they need more time to study potential funding sources, including an increase to the state gas tax. Before the legislative session started, Gov. Ralph Northam and some Republican lawmakers tentatively backed a plan to add tolls that could cost as much as $50 for trucks and $25 for cars to use the entire highway. But business groups and trucking groups strongly opposed tolls, saying it would stifle commerce.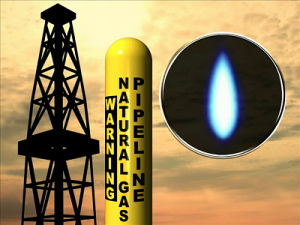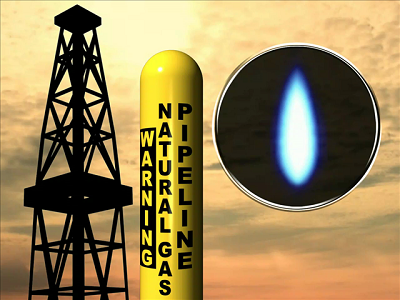 RICHMOND, Va. (AP) _ Legislation that could pose a serious threat to the bottom line of Dominion Energy's planned Atlantic Coast Pipeline continues to advance in the Virginia General Assembly. The bill passed a key House committee Thursday with bipartisan support despite heavy lobbying by Dominion. The legislation would add new restrictions on Dominion's ability to pass along costs of transporting gas from the ACP to its Virginia-based power stations. That could reduce the potential revenues of a project whose costs have already ballooned in the face of fierce opposition from environmentalists and land owners. Dominion said the legislation is unneeded and regulators can already protect customers from unreasonable costs. The energy company is among the most powerful forces at the General Assembly and rarely sees legislation it dislikes become law.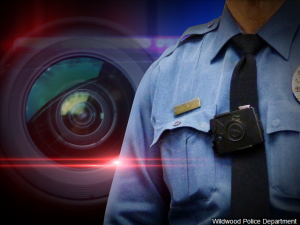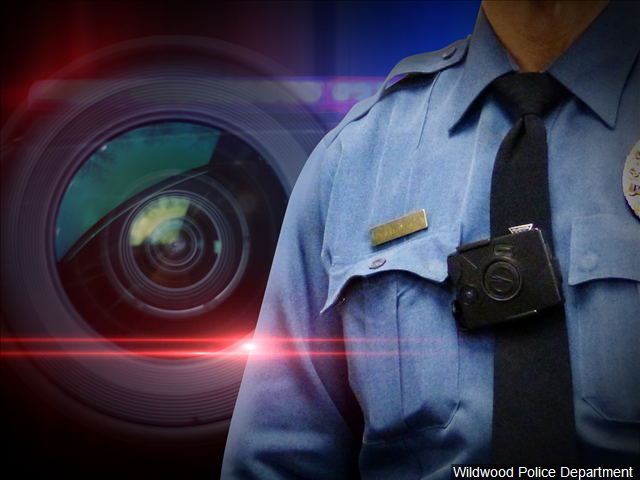 VIRGINIA BEACH, Va. (AP) – Police departments across Virginia have been outfitted with body cameras whose recordings need review by local prosecutors, many of whom aren't getting the state funding needed to do so.The Virginian-Pilot reported Sunday that Virginia Beach police are being outfitted with 450 cameras that could require the local commonwealth's attorney's office to watch more than 14,000 hours of video.The office says it will need seven additional assistant commonwealth's attorneys to review the videos for prosecutorial evidence. But the state only pays for so many positions, and it's been a decade since funding was increased for commonwealth's attorney's offices.The city of Virginia Beach has agreed to pay for these new attorneys, but the newspaper says the rest of the state might not devote such resources.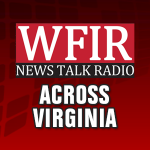 NEWPORT NEWS, Va. (AP) — Police in Virginia say that a car struck a transit bus that was stopped for a pickup, injuring a dozen people. The Newport News Police Department issued a release saying the accident happened shortly before 9 a.m. while the Hampton Roads Transit bus was stopped to pick up passengers. A man driving a Chrysler car had apparently hit the stopped bus. Police say 10 passengers and the bus driver were taken to the hospital with injuries that didn't appear to be life-threatening. So was the driver of the car. The police department's crash team was investigating and didn't immediately file charges.
FAIRFAX, Va. (AP) — A fleet of high-tech robots is now deployed at a northern Virginia university to serve the noble purpose of delivering pizza, doughnuts and coffee on demand to students who summon them. Starship Technologies announced Tuesday that its delivery robots are now in use at George Mason University in Fairfax. The company's partnership with Sodexo, which holds a catering contract at George Mason, means that students can get deliveries from Blaze Pizza, Starbucks and Dunkin for a $1.99 fee. More vendors are expected to join the program later. The six-wheeled robots, shaped like a cooler, can climb curbs and hold up to 20 pounds of cargo. Starship says its rollout of more than 25 robots makes it the largest implementation of autonomous robot food-delivery services on a college campus.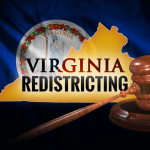 RICHMOND, Va. (AP) — A panel of federal judges has chosen a redistricting map for Virginia's House of Delegates that could shift some districts toward Democrats and help the party regain control in this year's election. The judges ordered a new map after ruling that lawmakers had racially gerrymandered 11 House districts by packing black voters into them. On Tuesday, the judges chose a proposal submitted by a special master. They gave all sides until Feb. 1 to file objections. An analysis by the Virginia Public Access Project says the plan could shift six Republican-held districts toward Democrats, including the district of House Speaker Kirk Cox. He called it "legally indefensible" and said it attempts to "give Democrats an advantage at every turn." Republicans now hold a slim House majority.