Across Virginia
Fields, 21, was convicted in December of first-degree murder and other state charges for killing anti-racism activist Heather Heyer and injuring dozens of others. A jury found that Fields intentionally plowed his car into a crowd of people protesting against the white nationalists. The "Unite the Right" rally on Aug. 12, 2017, drew hundreds of white nationalists to Charlottesville to protest the planned removal of a statue of Confederate Gen. Robert E. Lee. Hundreds more turned out to protest against the white nationalists. The car attack by Fields came after violent brawling between the two sides prompted police to disband the crowds.
During his state trial, prosecutors said Fields — who described himself on social media as an admirer of Adolf Hitler — drove his car directly into a crowd of counterprotesters because he was angry after witnessing earlier clashes between the two groups. The jury rejected a claim by Fields' lawyers that he acted in self-defense because he feared for his life after witnessing the earlier violence. More than 30 people were hurt in the car attack. Some who received life-altering injuries described them in anguished detail during the state trial. Jurors in Fields' state trial recommended a life sentence plus 419 years, although a judge still has to decide on the punishment. Sentencing is scheduled for July 15.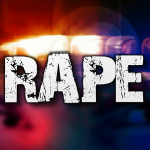 Virginia Attorney General Mark Herring says the first phase of a $3.4 million effort to eliminate the state's rape kit backlog is complete. Herring announced in a statement Wednesday that testing is complete on 1,770 previously untested kits that were collected before 2014, including some that went untested for decades. As a result of the testing, officials say 239 "hits" were sent to law enforcement agencies for further investigation, including 144 that confirmed the identity of a previously known suspect and 56 in cases that had been previously cleared by arrest. Officials say at least 58 cases have been reopened for investigation or are currently under review for potential reopening. The testing also led to 568 DNA profiles being uploaded into CODIS, the national Combined DNA Index System.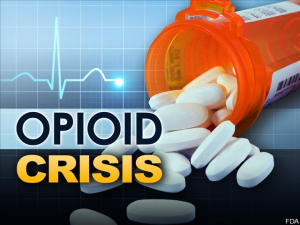 ROANOKE, Va. (AP) _ Five cities and counties in southwest Virginia have filed lawsuits against drugmakers seeking compensation for the public-health fallout from the opioid-addiction crisis. The cities of Bristol, Roanoke, and Salem, along with Roanoke and Alleghany counties, are the most recent Virginia localities to file suit. Nearly 2,000 local governments across the country have filed similar lawsuits. The lawsuits filed Wednesday come a day after OxyContin manufacturer Purdue Pharma and the company's controlling family agreed to pay $270 million to Oklahoma to settle allegations they helped create the opioid crisis with their aggressive marketing of the drug. A Purdue spokeswoman did not immediately return an email seeking comment on the Virginia lawsuits Wednesday. Federal statistics show that opioids were a factor in a record 48,000 deaths across the U.S. in 2017.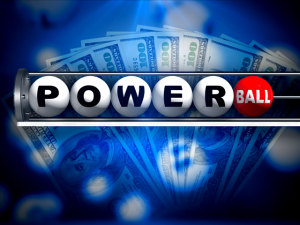 Tonight's Powerball jackpot is one of the biggest in U.S. history — at least $750 million — and that is going to keep Virginia Lottery outlets very busy today. Officials expect sales of to 3,800 tickets a minute at times and $3.8 million in Powerball tickets today alone. WFIR's Evan Jones has more: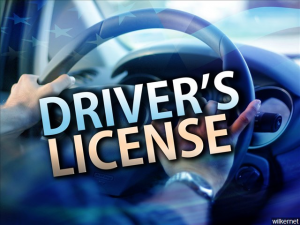 Governor Northam hopes a proposed budget amendment will eliminate the suspension of a Virginia drivers license for non-payment of court fines and costs. The General Assembly could not agree on a bill to do so, so Northam hopes the amendment route might bring about the same result.
News release: Governor Ralph Northam today announced an amendment to the enrolled budget that will eliminate the suspension of driving privileges for nonpayment of court fines and costs. This amendment would also reinstate driving privileges for the more than 627,000 Virginians who currently have their licenses suspended. "The practice of suspending a person's driver's license for nonpayment of court fines and costs is inequitable-it's past time we end it," said Governor Northam. "A driver's license is critical to daily life, including a person's ability to maintain a job. Eliminating a process that envelops hundreds of thousands of Virginians in a counterproductive cycle is not only fair, it's also the right thing to do."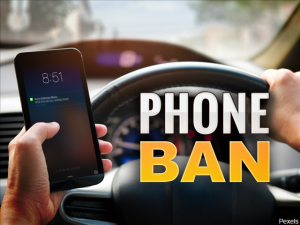 RICHMOND, Va. (AP) – Virginia Gov. Ralph Northam is trying to revive an effort to ban motorists from holding cellphones while driving. Northam announced Tuesday he's adding a proposed amendment to legislation that would bar drivers from holding a cellphone while driving in a highway work zone. The governor's amendment would broaden the ban to all roads in Virginia. Lawmakers in the House and Senate both passed a version of a "hands-free driving" bill earlier this year but could not agree on compromise language in a final product. The legislature will return April 3 to take up Northam's vetoes and amendments. State law already makes it illegal to text or email on a cellphone while driving.
State wildlife officials are hopeful a relatively new pair of peregrine falcons will take up nesting atop a downtown Richmond building where a webcam is positioned. But even if they do not, the bird's resurgence in Virginia is a story in its own right. WFIR's Evan Jones has more:
Click here to see the DGIF peregrine falcon Richmond webcam.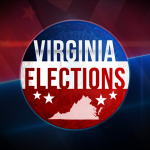 Roanoke County Elections officials are working to reduce the lines at some of the busiest voting precincts — but they need more workers to accomplish that. So they are looking for more elections officers. Among the requirements: you must be a registered voter and be able to work a long day. More from WFIR's Evan Jones:
03-25 Election Officers Wrap-WEB
Click here for full information from Roanoke County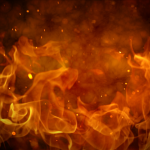 From the National Weather Service: Special Weather Statement For Increased Fire Danger.  Carroll-Floyd-Roanoke-Patrick-Franklin Counties, including the cities of Galax, Floyd, Roanoke,
Strong winds, coupled with low humidity, will pose an increased risk of brush fires this afternoon and evening. The driest conditions are expected along and just east of the Blue Ridge Parkway from Roanoke Virginia, into portions of western North Carolina. A wind advisory is also in effect for wind gusts of 35 to 50 mph, so if new fire starts occur, they will be hard to control. Burning of any type is discouraged today, even during the evening. A strong cold front is expected to cross the area this evening which will enhance the winds through the late evening hours.
This special weather statement targets areas which have received little or no precipitation for the last 5 days. Wetting rain has fallen east of Highway 220 in both Virginia and North Carolina
which will help mitigate fire danger in the central and eastern parts of the Mid-Atlantic. The mountains, west of the Blue Ridge have received little or no precipitation, however cloud cover, in
addition to cooler temperatures and higher humidity, should help limit fire concerns for the High Country of North Carolina, and the Highlands of Virginia and West Virginia.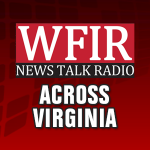 RICHMOND, Va. (AP) _ A recent state report has found that Virginia's pension fund is in a worse position to handle a market meltdown than it was before the Great Recession. That's despite a 10-year bull market and pension reform efforts by lawmakers to make the fund more resilient. The Virginia Retirement System's recent "stress test" predicts that a market crash or several years of lower-than-expected returns would add billions to the plan's current unfunded liabilities. The impact of such hits would leave lawmakers with limited and painful options, like slashing services or raising taxes to meet required contribution levels or underfunding the pension plan and leaving higher costs for future generations to pay off.