Across Virginia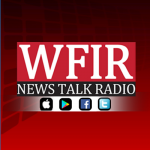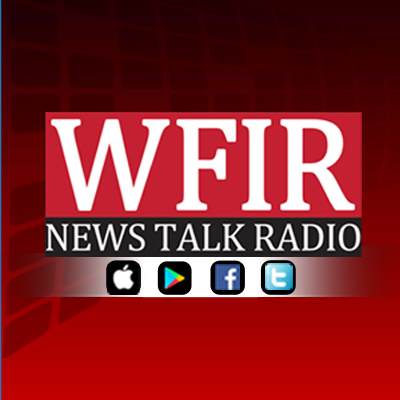 From the U.S. Attorney for the Western District of Virginia: A federal grand jury sitting in the United States District Court for the Western District of Virginia in Roanoke has returned an indictment charging two former Rockbridge County Regional Jail officials with federal charges related to federal civil rights violations and falsifying documents to obstruct justice. First Assistant United States Attorney Daniel P. Bubar and Adam S. Lee, Special Agent in Charge of the FBI's Richmond Division made the announcement. An indictment returned under seal August 14, 2018 and made public today following the arrest of both defendants charged as follows:
John Marshall Higgins, 61, of Lexington, Va., is charged with four counts of deprivation of rights under color of law, specifically denying a detainee medical care of his serious medical needs, resulting in bodily injury. Gary Andrew Hassler, 58, of Lexington, Va., is charged with two counts of falsifying documents in order to obstruct a federal investigation.
According to the indictment, during his tenure as superintendent of the jail, Higgins, acting under the color of law, failed to protect the rights of inmates at the Rockbridge County Regional Jail from physical abuse, which resulted in serious bodily injury to the inmates.
In addition, the indictment alleges that Higgins, acting under the color of law, failed to protect the rights of inmates at the regional jail by failing to provide inmates with medical treatment, resulting in bodily injury.
The indictment also accuses Hassler, the former head nurse at Rockbridge County Regional Jail, with falsifying medical documents to impede a federal investigation. Specifically, on or about March 5, 2017, the indictment claims that Hassler falsified a jail medical log for an inmate by falsely claiming that on February 28, 2017, the inmate refused his medication.
Additionally, Hassler is accused of falsifying a Rockbridge Regional Jail Incident Report dated March 5, 2017 by falsely reporting an inmate refused medical care on March 1, 2017.
The investigation of the case was conducted by the Federal Bureau of Investigation and the Virginia State Police. The Commonwealth Attorney's Office for Rockbridge County assisted with the investigation. Assistant United States Attorneys Zachary T. Lee and Matthew Miller will prosecute the case for the United States.
A Grand Jury Indictment is only a charge and not evidence of guilt.  The defendants are entitled to a fair trial with the burden on the government to prove guilt beyond a reasonable doubt.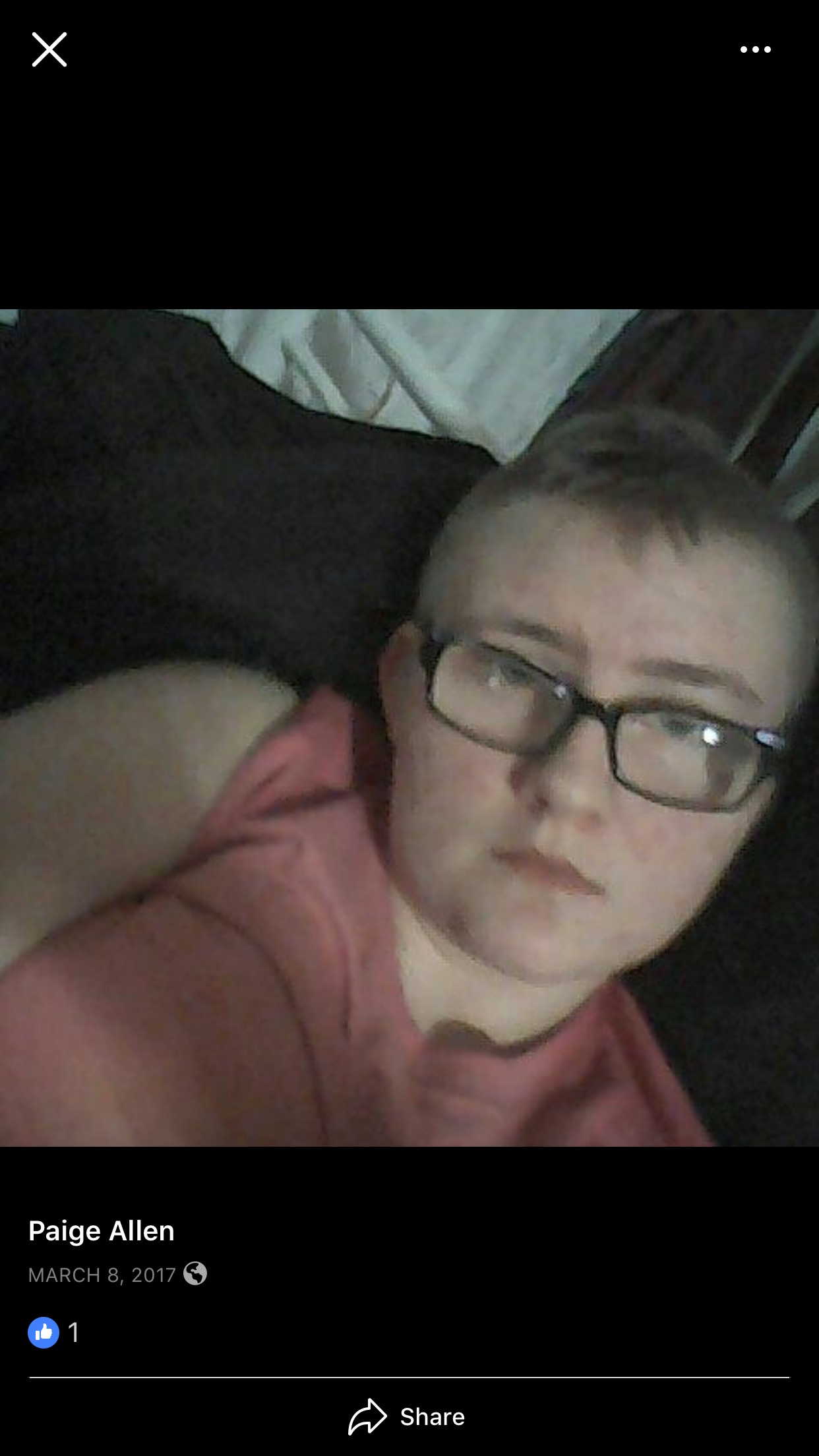 From news release: The Virginia State Police and Virginia Missing Children Clearing House have issued an endangered missing child media alert on behalf of the Chilhowie Police Department on August 15, 2018 at 2243 hours
The Chilhowie Police Department is looking for Paige Meckenzie Allen, age 15, height 5″3′ feet, weight 135 pounds, with blue eyes, red hair and unknown clothing description.
The child is believed to be in danger and was last seen at 124 Eller Avenue, Chilhowie, Virginia.
Please contact the Chilhowie Police Department at 276-646-3232 or the Virginia State Police 1-800-822-4453, (1-800-VACHILD).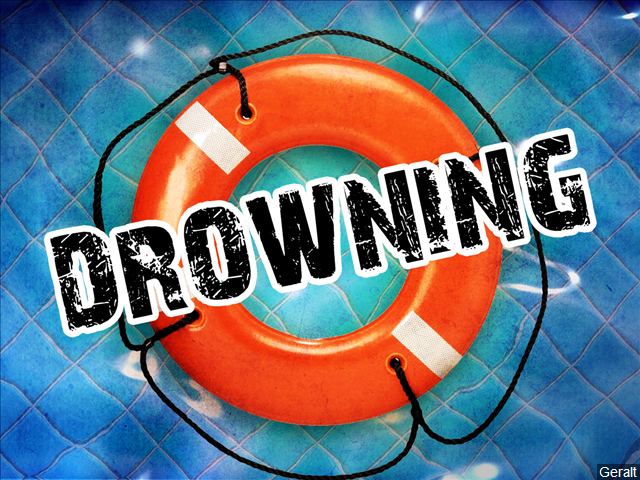 ROANOKE, Va. (AP) – A teenager from China who was visiting Virginia to attend a summer camp has drowned in his host family's backyard pool.
The Roanoke Times reported Monday that 15-year-old Bolun Liang died earlier this month. The founder of Global Placement Strategies LLC, Rikky Mu, says Liang was in the area to attend a weeklong camp. An incident report says Liang and another visiting student were playing in a Roanoke County pool on Aug. 5.
It says the other student told authorities they were testing how long each could hold their breath underwater. It says the host dad saw Liang in the pool and pulled him out before performing CPR. Liang was taken to a hospital where he later died. A medical examiner ruled his death accidental.
The host family declined the newspaper's request for comment.
The Democratic candidate running to replace Congressman Bob Goodlatte says the representative should not be judged for his son's political affiliation. WFIR's Lillian Boyd spoke with Jennifer Lewis amid Bobby Goodlatte's recent donation to her campaign.
8-14 Lewis on Goodlatte WEB Wrap 1
Lewis says she first learned the son of Bob Goodlatte donated to her campaign when he tweeted his support. A Twitter account apparently run by Bobby Goodlatte posted he had made the maximum donation of $2,700 to Lewis's campaign for the 6th District seat. Lewis says she's thankful for the support, and she understands firsthand what it's like to disagree with a relative's politics.
"We're all raised a certain way and once we get of that age to spread our own wings and figure our own way into the world, we often disagree with our parents. Personally, my dad voted for Trump and here I am running for Congress as a progressive Democrat," Lewis said.
She faces Republican Ben Cline in November. As of last month, Cline had a $100,000-dollar fundraising lead over Lewis. Click below for the full interview with Lewis.
8-14 Jennifer Lewis WEB Interview
The son of a powerful Republican congressman has lambasted his father on Twitter for "ruining" the career of a recently fired FBI agent.
Bobby Goodlatte targeted his father, Virginia Rep. Bob Goodlatte, on Twitter after Monday's news that the FBI fired Peter Strzok. The agent had sent anti-Trump text messages during the Russia investigation.
Strzok faced tough questions from the elder Goodlatte during a particularly brutal congressional hearing last month. The younger Goodlatte called the hearing a "low point" for Congress and said he was "deeply embarrassed by my father's political grandstanding."
Bobby Goodlatte also started soliciting campaign donations on Sunday for the Democrat who's running in his father's congressional district. The elder Goodlatte is retiring after 13 terms.
Democrats said Monday that they had received more than $25,000.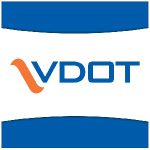 Data and technology has changed the way many organizations do business – and VDOT wants to make that point as well during a "Hackathon and Idea Jam" later this week in Roanoke. WFIR's Gene Marrano has that story:
UPDATE: The Virginia AMBER Alert for the missing Harrisonburg woman and child has been canceled. However, the search for them continues. In accordance with program policy, the Alert must be canceled after a period of time.
PREVIOUS: The man believed to have abducted a grandmother and her granddaughter from Harrisonburg has been taken into custody. But police say the woman and girl are still missing. Police in Harrisburg, Pennsylvania are questioning Hareton Jaime Rodriguez-Sariol. Continue reading →
UPDATE from State Police: At the request of the Amherst County Sheriff's Office theVirginia State Police is investigating a motor vehicle crash which involved an officer involved shooting.  The crash and shooting occurred following a pursuit on Sunday (Aug 12) at approximately 11:18 a.m. on Route 29 near Spencer Mountain Road.
Amherst County Sheriff's Office received a lookout for a 2014 maroon Nissan Altima which may be traveling on Route 29, which was a suspect vehicle in a shooting in Nelson County.  A vehicle matching the description was spotted traveling south on Route 29 in Amherst County.  The Sheriff's Deputy attempted a traffic stop on the vehicle.  After the Deputy activated his emergency equipment the Nissan fled continuing south at a high rate of speed on Route 29.  As the Nissan approached Spencer Mountain Road, the vehicle ran off the left side of the roadway, lost control and crashed.
As the deputies exited their vehicles, the driver of the Nissan opened fire with a handgun from inside the Nissan striking one of the responding deputies. Deputies returned gunfire striking the suspect.
The suspect was identified as Anthony Makai Hutchinson, 40, of Waynesboro, Va.  Hutchinson died at the scene.
One Amherst County Deputy received a non-life threatening gunshot wound in the exchange.   Continue reading →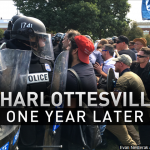 (AP)  A day after tensions between police and community activists nearly boiled over on the University of Virginia's campus, the city of Charlottesville plans to mark Sunday's anniversary of a deadly gathering of white supremacists with a rally against racial hatred. But 115 miles away in Washington, the principal organizer of last year's "Unite the Right" event will hold a "white civil rights rally," and police are preparing for counterprotesters.Jason Kessler abandoned plans for a similar anniversary event in Charlottesville. His Washington permit application says he expects 100 to 400 people Sunday afternoon in Lafayette Park, near the White House.
But some leading figures in the white nationalist movement have said they won't attend or encouraged supporters to stay away. And the events likely will be dwarfed by counterprotests, for which permits also have been issued.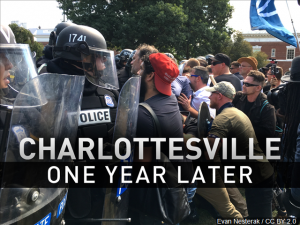 Businesses are opening in downtown Charlottesville, where visitors trickling in are being met by heavy security on the one-year anniversary of white nationalist violence in the Virginia city.
Around 10 a.m. Saturday, when many shops were beginning to open, law enforcement officers outnumbered visitors in the popular downtown shopping district. Concrete barriers and metal fences had been erected, and police were searching bags at two checkpoints where people could enter or leave.
Lara Mitchell, a sales associate at Ten Thousand Villages, a shop that sells artwork, jewelry, and other items, said the security seemed "a little bit over the top." But she added she doesn't fault authorities for taking such strict measures.
She says, "It's nice that they're here to protect us."
Saturday marks a year since white nationalists marched through the University of Virginia campus with torches, clashing with a group of counterprotesters. The following day, a much larger gathering of white nationalists near a downtown park erupted into violence.
___