Across Virginia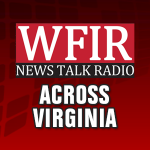 ABINGDON, Va. (AP) _ Virginia State Police say a 15-year-old boy is dead after attempting a dangerous automobile stunt known as "hood surfing." Authorities say the incident happened Wednesday afternoon in Washington County in southwest Virginia. Investigators say a 16-year-old girl was driving a 2000 Chevrolet Cavalier when the boy got out of the vehicle and crawled onto the hood with the intention of "hood surfing." The term refers to riding on the outside of a moving vehicle, as sometimes seen in action movies. Authorities say the car was traveling below the posted speed limit of 35 mph when the boy slid off the hood. The driver was unable to brake in time and the boy was hit by the car. He died at the scene. The girl was cited for reckless driving.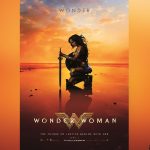 RICHMOND, Va. (AP) — Film crews will be in northern Virginia this summer shooting a portion of the sequel to the blockbuster hit "Wonder Woman." Gov. Ralph Northam announced Wednesday the filming will take place over several weeks in the Alexandria area. Reports have identified empty Landmark Mall as one location, but the Virginia Film Office declined to confirm specific locations. "Wonder Woman 1984" will star Gal Gadot in the lead role, as well as Kristin Wiig and Pedro Pascal. The director, Patty Jenkins, attended McLean High School in northern Virginia her senior year. The movie is scheduled for release on November 2019. The film office says the project is eligible to receive financial incentives. The exact amount will be determined by factors including the number of Virginia workers hired.
RICHMOND, Va. (AP) – Corey Stewart has won the Republican nomination for U.S. Senate in Virginia and will face incumbent Tim Kaine in the November general election. Stewart beat state lawmaker Nick Freitas and Chesapeake minister E.W. Jackson in Tuesday's race. Stewart is a conservative provocateur who often feuds with members of his party. He's a one-time state chairman of President Donald Trump's 2016 presidential campaign and nearly won the 2017 Republican nomination for governor. He has pledged to run a "vicious" campaign against Kaine. Former governor and 2016 vice-presidential candidate Kaine didn't face primary opposition. The Democrat is the early favorite to win the general election. Virginia Republicans haven't won a statewide race in nearly a decade, and Kaine has a massive fundraising advantage over Stewart. WFIR's Evan Jones reports on Stewart's victory speech:
Here is a portion of his victory speech to supporters Tuesday night:
Click here for primary results.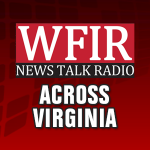 LEESBURG, Va. (AP) – A grand jury in Virginia has indicted actress and activist Rose McGowan on one felony count of cocaine possession. News outlets report the panel handed down the indictment Monday. Charging documents say cocaine was found in a wallet McGowan left behind on a plane last year. McGowan has maintained the cocaine isn't hers, and has suggested in court papers that the drugs were planted at the behest of movie producer Harvey Weinstein. Weinstein attorney Ben Brafman on Tuesday called the allegation a "ludicrous claim" that he said police had "categorically rejected." McGowan was among the first to accuse Weinstein of sexual assault, and she and others say he's aggressively sought to discredit his accusers. Weinstein has denied all the accusations. McGowan attorney Jim Hundley declined comment.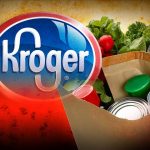 The union representing many Kroger workers in Virginia and North Carolina is holding a protest rally later today across the street from Kroger's regional headquarters in Roanoke. Kroger recently purchased eight former Farm Fresh stores in Hampton Roads, one of them directly across the street from an existing Kroger store. Workers there say they are worried about their stores' — and jobs' — futures. Kroger says it is happy to discuss concerns with workers, but a protest rally is not a productive way to do it. WFIR's Evan Jones has the story: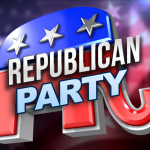 RICHMOND, Va. (AP) — Virginia voters will make their pick in the U.S. Senate Republican primary contest Tuesday. Polls will be open 6 a.m. to 7 p.m. Each voter will need to bring a photo ID. Valid forms of identification include a driver's license, passport or student ID. A voter who forgets ID can cast a provisional ballot but will have to complete follow-up steps to ensure that it's counted. Anyone not already registered won't be able to vote. Virginia doesn't allow same-day registration. Here's a look at the one statewide race;
Republican voters will choose among three candidates to replace incumbent Sen. Tim Kaine, a former governor and vice presidential candidate now seeking a second term in the Senate. They are Corey Stewart, chairman of the Prince William Board of County Supervisors; Nick Freitas, a state delegate; and E.W. Jackson, a minister. Stewart and Freitas amped up attacks on each other in the closing days of the race. Stewart is a die-hard supporter of President Donald Trump and has criticized Freitas as being insufficiently loyal to the president. Freitas has accused Stewart of showing poor judgment because of past associations with "hate mongers." Several high-profile Republicans who had expressed interest in running took a pass after an anti-Trump wave crushed Republicans in state-level elections last year. All three Republican candidates have struggled to raise money, putting the winner at a serious cash disadvantage against Kaine, who is expected to raise about $25 million for this election.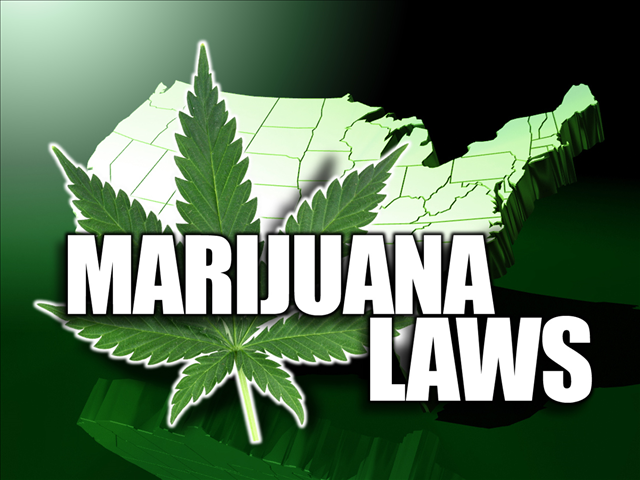 A bipartisan bill that looks to remove marijuana from the list of federally prohibited substances is garnering praise from cannabis law reform advocates in Virginia. WFIR's Ian Price has more: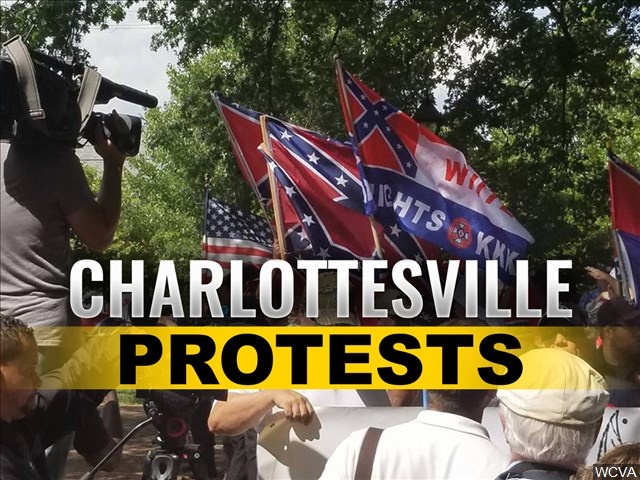 CHARLOTTESVILLE, Va. (AP) – Seven people protesting a jail sentence for a black man using an improvised flamethrower during violent white nationalist rallies in Charlottesville, Virginia, last year have been arrested.
On Friday, a judge ordered a 20-day jail sentence for Corey Long, who said he used the makeshift flamethrower to protect himself.
The Daily Progress reports that a few dozen people protested the sentence late Friday night in downtown Charlottesville, chanting "Corey Long did nothing wrong." Police arrested seven protesters and charged them with "pedestrian stepping into street with poor visibility," a misdemeanor.
One of those charged was Star Peterson, who is in a wheelchair after suffering injuries when she was run over in the car attack that killed Heather Heyer during the Aug. 12 rally and counter protests.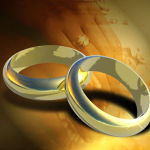 NORFOLK, Va. (AP) — On the eve of the summer wedding season, here's news a lot of people don't know: Virginia is one of many states where — for better or worse — pretty much any amateur can conduct a legal marriage ceremony. A friend. A relative. Even you. Depending on the city, all it takes is a little paperwork, a small filing fee and a visit or two to the courthouse.
The law that allows it has been on Virginia's books for 100 years, but "it's one of those little unknown niches people are not aware of," said George Schaefer, Norfolk's circuit court clerk. They're catching on, though, as more couples embrace non-traditional ceremonies officiated by what's known as a "one-time civil celebrant." In other words, someone with a temporary authorization from the court to perform a single ceremony for a particular couple.
In Virginia Beach, 111 people filed a "petition to perform rites of marriage" last year — up 32 percent from a few years earlier. Applicants must go before a judge for approval.
Lindsay Conway's name was on the docket a few weeks ago. She came in looking nervous, clutching scribbled notes in case she had to convince the judge of her worthiness.
Conway, a Navy wife and stay-at-home mother of two, had been asked to help her husband's sister tie the knot.
"I'm not used to coming to court," Conway said. "I just don't know what to expect."
Turns out, she over-prepared.
"Ok, who wants to do some marrying?" asked Judge Thomas Padrick Jr. as he settled himself on the bench. "Come on up. I won't bite you. This is one of the more fun things we do."
Conway and another petitioner were sworn in. The entire affair only took a few minutes — time mostly spent receiving instructions from the judge.
Their only legal responsibility: return the completed marriage certificate to a court clerk's office no more than five days after the ceremony.
"If you don't do that, they're not really married," the judge said, "and they're probably going to be upset about that."
State code requires petitioners to post a $500 bond that's voided as soon as the marriage certificate is turned in.
"It doesn't have to be real money," the judge explained before sending them off to the clerk's office to comply.
Jessica Conway, the bride-to-be, watched as Lindsay looked over the forms and signed a promise-to-pay if she neglected her duty.
"We've just moved," Jessica said, "and we didn't want to go looking for a preacher to marry us who didn't really know us. We wanted something more intimate. She's so thoughtful and loving, and who doesn't want that at your wedding?"
Certainly some would object to any trend that moves marriage outside the realm of the church. According to a survey by The Knot, a national wedding resource, only 26 percent of couples held their ceremonies in religious institutions in 2016 — down from 41 percent in 2009.
Many, of course, still had a member of the clergy officiating. Or a marriage commissioner or justice of the peace. But the amateurs seem to be cutting into their business, even though Virginia Beach limits each to just one ceremony per year.
Al Sokolik is one of four city marriage commissioners who rotate shifts at the Virginia Beach courthouse.
"I was talking to the other commissioners and they're all saying the phone calls are not there like they have been in the past," Sokolik said.
Elliott Dejarnette, a Virginia Beach prosecutor, has conducted two weddings for friends and one for a cousin in Richmond.
With experience, he's gotten smoother in the role: "At one of them, I forgot to tell everyone to take a seat so the entire wedding stood the entire time."
Overall, though, he's "enjoyed doing it. It's another opportunity to be up there and to celebrate people."
In Norfolk, the one-time petitioners don't have to appear before a judge. Schaefer, the circuit court clerk, said his office handles that and they're not being flooded with requests like Virginia Beach.
"We get maybe one a month," he said.
There was that memorable one, though.
When Gov. Ralph Northam was lieutenant governor, he went through Schaefer's office to get the authority to conduct marriages.
"He was getting a lot of requests, so we made him an exception to the "one-time" rule," Schaefer said. "He was given blanket authority until the end of his term. The court also didn't require him to post any bond. I think because we knew where to find him."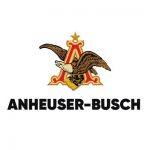 WILLIAMSBURG, Va. (AP) — After a 20-year hiatus, visitors can again tour the Anheuser-Busch brewery in Williamsburg. Anheuser-Busch is bringing back tours of the Virginia facility on weekends this summer. Adults must pay $25 for the tour, which takes about 90 minutes. The Virginian-Pilot reports visitors will be able to sample fresh beer straight from the brewery's finishing tanks. Samples are also provided at the lagering tanks, where the yeast has not yet been filtered. The brewery tour was once a highlight of a visit to the nearby Busch Gardens theme park — a monorail connected the brewery and the park, which at the time was owned by the brewer. The Williamsburg facility is the sixth largest of the company's 22 breweries.