Across Virginia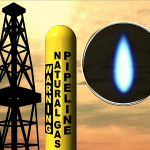 NEWS RELEASE: RICHMOND, VA. – At today's State Water Control Board (Board) meeting in Richmond, the Board approved a motion to conduct a hearing to consider the revocation of Virginia's Upland 401 Water Quality Certification for the Mountain Valley Pipeline (MVP) project. The process and schedule will be formalized over the next few weeks.
(Check back for updates.)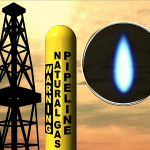 RICHMOND, Va. (AP) – A federal appeals court has invalidated a permit for the Atlantic Coast Pipeline to cross two national forests, including parts of the Appalachian Trail. A three-judge panel of the 4th U.S. Circuit Court of Appeals found Thursday that the U.S. Forest Service "abdicated its responsibility to preserve national forest resources" when it approved the pipeline crossing the George Washington and Monongahela National Forests, and a right of way across the Appalachian Trail. The ruling quoted "The Lorax" by Dr. Seuss, saying the Forest Service is trusted to "speak for the trees, for the trees have no tongues." A Dominion Energy spokesman said the company is reviewing the ruling and had no immediate comment. The natural gas pipeline would run through parts of West Virginia, North Carolina and Virginia.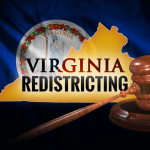 RICHMOND, Va. (AP) — Virginia Republicans want to block a federal court from approving a new legislative map until the U.S. Supreme Court rules on whether it's even needed. Speaker Kirk Cox asked the high court Thursday to delay a lower court's plans to approve a new map after a Jan. 10 hearing. The Supreme Court agreed last month to hear an appeal from Republicans who are trying to preserve state legislative districts that have been struck down as racially discriminatory. A lower court is moving ahead with plans to implement a new map, and a court-appointed expert released potential maps last week for consideration. Cox said having the lower court approve a new map only to have it discarded later by the Supreme Court would confuse voters.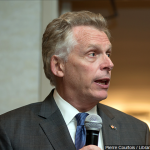 RICHMOND, Va. (AP) _ Virginia Republicans are pushing to make sure former Gov. Terry McAuliffe's records from his time in office are available to the public if he runs for president. House Republican leaders are backing legislation that would require the Library of Virginia to catalog and make public gubernatorial records within a year of a governor leaving office. Records from past administrations currently spend years in limbo. They are not subject to public record requests while the state library processes them. The library is currently still processing records of former Gov. Tim Kaine, who left office in 2010. The library says it lacks the resources to move any faster. McAuliffe, a Democrat who left office in January, is exploring a potential 2020 presidential run.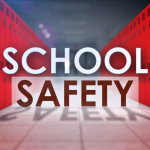 RICHMOND, Va. (AP) _ Virginia Gov. Ralph Northam wants to boost state spending on school counselors as a way to keep kids safer. The Democratic governor announced Thursday that he plans to ask the Republican-controlled General Assembly to approve $36 million in new spending to hire more school counselors and better address students' emotional needs. Northam said he also wants to spend $3.3 million to help increase safety training for school officials, including active shooter drills. Republican leaders have pledged to make school safety a key topic of next year's legislative session and are also recommending additional spending on counselors and training. Northam is set to present his full budget plan to lawmakers next week. The new legislative session starts Jan. 9.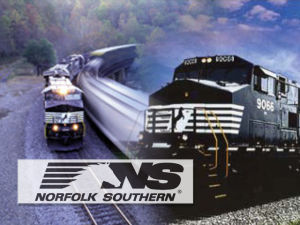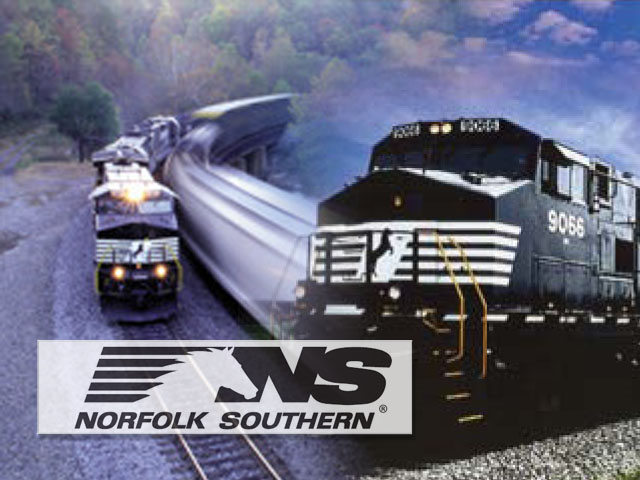 Three years after Norfolk Southern moved 500 jobs from Roanoke to Norfolk and Atlanta, the railroad made it official today – it will move its entire corporate staff to Atlanta. Norfolk has served as the company's corporate headquarters ever since the Norfolk and Western and Southern Railways merged more than three decades ago. Today's announcement is no surprise; it comes after months of reports such a move was likely in the works. But it will mark the end of Norfolk Southern's significant corporate presence in Virginia, one that goes back to the founding of the Norfolk and Western Railroad in the late 1800's.
From the Associated Press: Records from Atlanta's economic development authority indicate the company proposes construction of a new headquarters campus with 750,000 square feet (69,600 square meters) of office space in the city's Midtown area. The project would involve about 850 full-time workers relocating to Atlanta. Deal announced the company's plans Wednesday afternoon at the Georgia Capitol. Norfolk Southern's railroad subsidiary operates in 22 states and the District of Columbia, transporting freight that includes automotive and industrial products and coal.
News release: Norfolk Southern Corporation (NYSE: NSC) today announced plans to relocate its headquarters to Atlanta. "Alignment, collaboration, and accountability are the hallmarks of Norfolk Southern's plan to transform this company and its culture. Our new headquarters in Atlanta advances these key elements of success," proclaimed Jim Squires, chairman, president and chief executive officer, addressing employees this morning. "Our potential has always been great and now is greater still, as we bring together all of our headquarters functions into a single, integrated team."
"Norfolk Southern is grateful to the city of Norfolk and the commonwealth of Virginia for their support of our company over the last three plus decades," Squires continued. "We look forward to the continued growth of our business in the commonwealth as the many operating employees who remain serve the customers and promote economic development in this integral part of our network."
"As a major hub for both transportation and innovation, Georgia is a fitting home for Norfolk Southern's new headquarters," said Georgia Gov. Nathan Deal. "As the No. 1 state for business six years in a row, Georgia has become a preferred location for industry leaders such as Norfolk Southern who seek an expansive infrastructure network, a culture of collaboration, and ready-to-work communities. This announcement also reinforces Georgia's distinction as the Southeast's gateway to global commerce. We appreciate Norfolk Southern's significant investment in Fulton County and look forward to celebrating the company's future growth and continued success."
Atlanta Mayor Keisha Lance Bottoms added, "With a shared history dating back to 1846, we are proud Norfolk Southern now calls Atlanta home. This relocation was made possible, in part, by the passing of the Gulch deal and is a reminder that great things happen when our public and private sectors work together. Norfolk Southern will be a great addition to our city, and I look forward to partnering with them as we work to build One Atlanta."
To create its new headquarters, Norfolk Southern is in advanced discussions to purchase a site from Cousins Properties at 650 West Peachtree St. NW, in the heart of Midtown Atlanta's growing intersection of corporate, technological, and academic power. In addition, Norfolk Southern intends to engage Cousins Properties to manage the development of its new headquarters. Details of this engagement are expected during the first quarter of 2019.
Progress on Norfolk Southern's move to Atlanta has already commenced and will span the next several years as the new headquarters is constructed.
Squires concluded, "Norfolk Southern values Atlanta's vitality and looks forward to contributing more of our own energy to its business, social, and community environments."
UPDATE: CHARLOTTESVILLE, Va. (AP) – A jury has recommended life in prison plus 419 years for a man convicted of murder for driving his car into counterprotesters at a white nationalist rally last year. The jury made its recommendation on Tuesday, a day after listening to emotional statements from the mother of a woman who was killed and from numerous people who were injured. James Alex Fields Jr. plowed into the counterprotesters during a "Unite the Right" rally in Charlottesville, Virginia, on Aug. 12, 2017.
The jury reached its sentencing verdict shortly before noon Tuesday, after about four hours of deliberations over two days. Jurors also recommended 70 years for each of five malicious wounding charges, 20 for each of three malicious wounding charges, and nine years on one charge of leaving the scene of an accident.
On Friday, the same jury convicted Fields of first-degree murder and other felonies, rejecting his lawyers' arguments that he had acted in self-defense.
PREVIOUS: A man convicted of first-degree murder for driving his car into counterprotesters at a white nationalist rally in Virginia faces 20 years to life in prison as jurors reconvene to consider his punishment. The panel that convicted James Alex Fields Jr. will hear more evidence Monday and then recommend a sentence to Judge Richard Moore. Fields was convicted Friday of killing Heather Heyer during last year's "Unite the Right" rally in Charlottesville, organized to protest the planned removal of a statue of Confederal Gen. Robert E. Lee. The 21-year-old Fields, of Maumee, Ohio, also was found guilty of injuring dozens of others by driving into a crowd of people who were marching peacefully after the rally.
PREVIOUS: CHARLOTTESVILLE, Va. (AP) –  A man who drove his car into a crowd of counterprotesters at a white nationalist rally in Virginia has been convicted of first-degree murder. In delivering its verdict late Friday afternoon, the jury rejected arguments by lawyers for James Alex Fields Jr. that he acted in self-defense. Prosecutors said Fields drove his car directly into a crowd of counterprotesters at the "Unite the Right" rally in Charlottesville on Aug. 12, 2017, because he was angry after witnessing earlier violent clashes between the two sides. The rally was held to protest the planned removal of a statue of Confederate Gen. Robert E. Lee. Fields' lawyers told the jury he feared for his life after witnessing the violence. The 21-year-old Fields of Maumee, Ohio, faces up to life in prison at sentencing.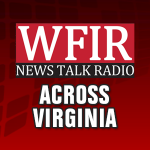 NEWPORT NEWS, Va. (AP) _ Students at a university in Virginia are pushing the school's leaders to provide free tampons and other menstrual products. The Virginian-Pilot reported Monday that the efforts by students at Christopher Newport University in Newport News are part of a larger movement around the country. The efforts include removing obstacles to getting menstrual products on campus. Christopher Newport University has a local chapter of the organization called PERIOD. It's a national nonprofit that advocates for women on menstrual issues. It has started a petition that asks the school to provide what they say are basic necessities and to "end period poverty." The push is part of a national campaign called United for Access. The force behind it is PERIOD and THINX, which makes "period-proof underwear.'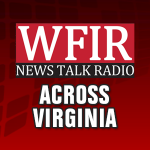 WEST POINT, Va. (AP) _ A Virginia high school teacher is fighting a recommendation to be dismissed in the wake of a controversy involving a transgender student. News outlets report West Point High School French teacher Peter Vlaming was placed on paid administrative leave Oct. 3. Attorney Shawn Voyles said his client declined a female student's request to be referred to as a male. Before a school board hearing Thursday, Voyles said Vlaming offered to use the student's name and to avoid feminine pronouns, but the school was unwilling to accept the compromise and chose to force Vlaming to speak and act contrary to his own Christian convictions or be fired. An online petition entitled "Protect Trans Kids" said the student had been openly trans for the whole year and students were constantly correcting Vlaming.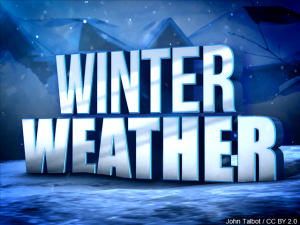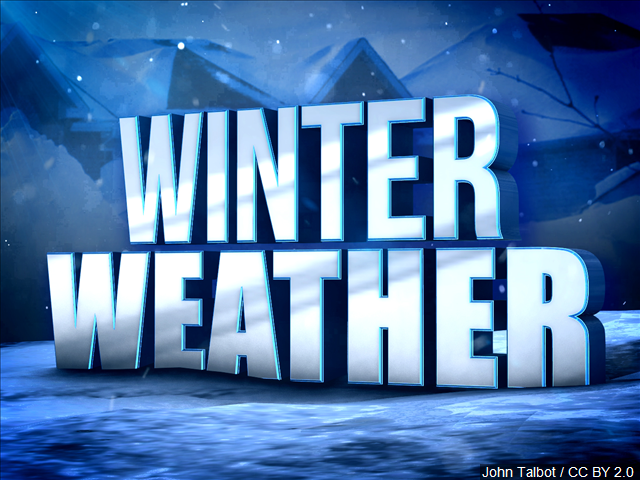 The National Weather Service has issued a Winter Storm Watch for much of the region, mainly for areas along and south of US 460.  Forecasters say heavy snows are possible in affected areas starting as early as Saturday night and lasting into Monday. Heaviest accumulations are currently expected across parts of Southside Virginia and northwest North Carolina.
From the National Weather Service: Low pressure will track from the southwest U.S., to the Gulf Coast states through Saturday while cold high pressure builds across the Ohio Valley and Mid-Atlantic. This low will then move off the southeast coast Sunday into Monday. With the colder air in place, a prolonged period of snow is expected, starting as early as Saturday night, and lasting into Monday. Based on the forecast track, the heaviest snow is expected to occur across southern Virginia, into northwest North Carolina.
WINTER STORM WATCH IN EFFECT FROM LATE SATURDAY NIGHT THROUGH MONDAY MORNING.
Counties: Stokes-Rockingham-Caswell-Tazewell-Smyth-Bland-Giles-Wythe-Pulaski-Montgomery-Carroll-Floyd-Roanoke-Patrick-Franklin-Henry- Pittsylvania-Halifax-Mercer- Including the cities of Danbury, Eden, Yanceyville, Tazewell, Marion, Bland, Pearisburg, Wytheville, Radford, Pulaski, Blacksburg, Galax, Floyd, Roanoke, Salem, Stuart, Rocky Mount, Martinsville, Danville, South Boston, and Bluefield.
* WHAT…Heavy snow possible. Total snow accumulations of 5 to 10 inches, with locally higher amounts possible.
* WHERE…Southern West Virginia, Southwest Virginia mountains, east to southside Virginia, including the Roanoke Valley.
* WHEN…From late Saturday night through Monday morning.