Across Virginia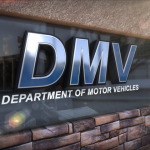 Virginia's Department of Motor Vehicles is offering another service you can perform on line — and avoid the need to visit a DMV center. You now have the option of going on line to "surrender" license plates you no longer use. You do not have to physically return the plates, but once you surrender them on line, you cannot use them again. WFIR's Evan Jones has more:
UPDATE: Governor Northam says Hughes Melton, Virginia's Commissioner of Behavioral Health and Developmental Services, has died from injuries he received in an automobile accident Wednesday. The accident in Augusta County had already taken the life of an 18-year-old woman driving a second vehicle. Melton was 52.
FROM GOVERNOR NORTHAM'S OFFICE: "Pam and I are deeply saddened by the death of Dr. Hughes Melton, Commissioner of the Department of Behavioral Health and Developmental Services. Dr. Melton passed away today from injuries he sustained in a car accident on Wednesday. We extend our thoughts and prayers to Dr. Melton's wife, daughters, and family and friends. We also extend our prayers and sympathies to the family of Hailey Green, a young woman from Staunton who was killed in the accident.
"Dr. Melton was a fellow veteran and physician. In 2018, I appointed Dr. Melton to serve Virginia as our DBHDS commissioner, a role he filled ably and with enthusiasm. His public service also included his previous appointment as Deputy Commissioner of the Virginia Department of Health, as well as service on a number of boards and groups devoted to improving the medical profession, health policy, and addiction treatment. Dr. Melton for many years made his home in Southwest Virginia, where he built a well-respected career as a family physician and addiction expert.
"Not only was Dr. Melton a devoted public servant and physician, I considered him a friend.
"Our thoughts are with all who knew and loved both Hughes Melton and Hailey Green."
PREVIOUS: Virginia's top mental health official was involved in a fatal accident yesterday in Augusta County that killed an 18-year-old woman. State Police say Samuel Hughes Melton was driving an SUV that crossed the center line and struck an oncoming car head-on. The driver of the car, Hailey Green of Staunton, died at the scene. Troopers describe Melton's injuries as life-threatening. He is Virginia's Commissioner of Behavioral Health and Developmental Services. State Police say he may have suffered a medical emergency just prior to the crash.
STATE POLICE NEWS RELEASE: Virginia State Police Trooper J. Martin is investigating a three-vehicle fatal crash in Augusta County. The crash occurred shortly before 1 p.m. on July 31, 2019 on Route 254 near Kiddsville Road. A 2018 Hyundai Tuscon was traveling east on Route 254 when it struck the rear bumper of an eastbound 2018 Subaru CrossTrek. They Hyundai crossed the center line and struck head-on a westbound 2003 Toyota Solara. The driver of the Hyundai, Samuel H. Melton, 52, of Bristol, Va., was transported to UVA Medical Center for treatment of life-threatening injuries. The driver of the Toyota, Hailey D. Green, 18, of Staunton, Va., died at the scene. The driver of the Subaru, Jean M. Scheer, 55, of Waynesboro, Va., was not injured in the crash.
All drivers were wearing seat belts. Further investigation has revealed that Melton may have suffered a medical emergency, which is being investigated as a factor in the crash.
RICHMOND, Va. (AP) — An animal shelter in Virginia is seeking information about a pit bull that was apparently strangled with a leash and dumped behind an elementary school.
The Richmond Animal Care and Control shelter on Thursday shared photos of the black and white pit bull whose body was found in a trash bin behind John B. Cary Elementary. It also showed the braided green and brown leash believed to have been used to strangle the female dog.
The shelter
says
 the dog is believed to have been dumped just an hour before she was found on the afternoon of Aug. 26. It says the nearby park and playground were filled with people who may have seen something. Anyone information can contact Metro Richmond Crime Stoppers at 804-780-1000.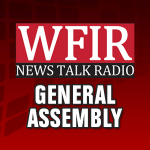 RICHMOND, Va. (AP) _ Virginia election officials have denied a belated request to put a GOP lawmaker on the November ballot after he missed a filing deadline and submitted incomplete paperwork. The decision comes in an election year when Virginia Republicans are fighting to hold onto their narrow House majority. The state GOP's 30th District Legislative Committee voted last week to select Del. Nick Freitas as their candidate. Freitas had withdrawn his candidacy for re-election July 18, one day before election officials planned to decide on his request to appear on the ballot despite his paperwork issues. The Washington post reports the move was supposed to allow Freitas to refile as a replacement candidate, but the State Board of Elections denied it. He may have to run as a write-in. Freitas says he'll appeal.
NORFOLK, Va. (AP) — A New Jersey woman who once appeared on reality television shows "American Idol" and "Fear Factor" has pleaded guilty to a drug charge in Virginia and could face 10 years in prison. The Virginian-Pilot reports 32-year-old Antonella Barba pleaded guilty Tuesday to conspiracy to distribute a synthetic opioid. She will be sentenced in November.
Court documents state a man named Justin Michael Isaac was traveling to Virginia for a delivery in 2018, but he was recorded on the phone saying he was sending someone else. Police staked out a Norfolk stash house and arrested Barba with nearly 2 pounds (0.9 kilograms) of fentanyl. She told police she'd arrived that day from Los Angeles. Isaac faces trial in August on similar charges.
Barba appeared on American Idol in 2007.
JAMESTOWN, Va. (AP) — President Donald Trump' speech in Jamestown marking the 400th anniversary of the rise of American democracy at the House of Burgesses was interrupted by a protester who is a member of Virginia's present-day legislative body. Ibraheem Samirah, a Democratic member of the Virginia House, stood up and held signs that read "deport hate" and "reunite my family." A third message said "go back to your corrupted home."
Samirah was led out of the speech site as some members of the crowd chanted "Trump, Trump, Trump." He said in a statement that he was confident his constituents would rather him protest than "passively accept" Trump's presence. Republican House Speaker Kirk Cox called the protest "inconsistent with common decency and a violation of the rules of the House."
President Trump says what Virginia started 400 years ago has had a profound impact opn the entire world. He addressed a commemoration of the hemisphere's first elected legislative body — a speech interrupted my a member of Virginia's current General Assembly. WFIR's Evan Jones has more.
07-31 Trump-Jamestown Wrap-WEB
JAMESTOWN, Va. (AP) — President Donald Trump marked the 400th anniversary of the rise of American democracy on Tuesday by celebrating "four incredible centuries of history, heritage and commitment to the righteous cause of American self-government." His speech in historic Jamestown played out against a backdrop of tension over his recent disparaging remarks about minority members of Congress and was boycotted by black Virginia state legislators.
In his remarks, Trump noted that 1619 also was the year the first enslaved Africans arrived in the colonies, saying, "We remember every sacred soul who suffered the horrors of slavery and the anguish of bondage."
Trump described the rise of democracy in the New World as "truly a momentous occasion."
"Self-government in Virginia did not just give us a state we love — in a very true sense it gave us the country we love, the United States of America," he said.
His speech was interrupted by a protester who stood up and held signs that read "deport hate" and "reunite my family." The man was led out of the speech site as some members of the crowd chanted "Trump, Trump, Trump."
Ahead of his speech, Trump said the black legislators who announced a boycott of the event were going "against their own people."
Trump claimed African Americans "love the job" he's doing and are "happy as hell" with his recent comments criticizing a majority black district in the Baltimore area and its congressman.
In fact, African Americans continue to be overwhelmingly negative in their assessments of the president's performance. According to Gallup polling, approval among black Americans has hovered around 1 in 10 over the course of Trump's presidency, with 8% approving in June.
A last-minute announcement that the president would participate in the Jamestown commemoration of the first representative assembly in the Western Hemisphere injected tension into an event years in the making. Demonstrators gathered Tuesday morning near the site where Trump was to speak.
"The commemoration of the birth of this nation and its democracy will be tarnished unduly with the participation of the President, who continues to make degrading comments toward minority leaders, promulgate policies that harm marginalized communities, and use racist and xenophobic rhetoric," the black caucus said in a statement Monday.
The boycott follows Trump's weekend comments referring to U.S. Rep. Elijah Cummings' majority black Baltimore-area district as a "disgusting, rat and rodent infested mess." A caucus statement didn't specifically mention Cummings but said Trump's "repeated attacks on Black legislators and comments about Black communities makes him ill-suited to honor and commemorate such a monumental period in history."
Black Caucus chairman Del. Lamont Bagby told The Associated Press that the group reached a unanimous decision to boycott the event more than a week ago but that the president has "continued his attacks" since then, including with his remarks about Cummings' district.
On Tuesday morning, Trump tweeted: "Heading to Jamestown, Virginia. Word is the Democrats will make it as uncomfortable as possible, but that's ok because today is not about them!"
Caucus members also pledged to boycott the rest of a weeklong series of anniversary events and have instead planned alternative commemorations Tuesday in Richmond, Virginia's capital.
At an early-morning ceremony, Virginia Gov. Ralph Northam noted that while the ideals of freedom and representative government flourished in Jamestown four centuries ago, a ship carrying African people who would be sold into slavery arrived in Virginia just weeks after that first assembly.
"So today, as we hold these commemorations of the first representative assembly in the free world, we have to remember who it included, and who it did not," Northam said. "That's the paradox of Virginia, of America, and of our representative democracy."
Today's Virginia General Assembly, considered the oldest continuously operating legislative body in North America, grew out of the assembly that first gathered in 1619.
The anniversary comes at a time of heightened election-year partisanship in Virginia in the aftermath of political scandals that engulfed the state's top three elected officials, all Democrats.
A blackface photo scandal nearly destroyed Northam's career. Then, as it looked like Lt. Gov. Justin Fairfax might ascend to the governorship, two women accused him of sexual assault. Fairfax, who attended Tuesday's event where Trump spoke, has vehemently denied those allegations. Attorney General Mark Herring has separately faced calls to resign after acknowledging he dressed in blackface decades ago. All three men remain in office.
CHARLOTTESVILLE, Va. (AP) — A recent court ruling in Norfolk makes one of the remaining defense arguments for Charlottesville City Council's vote to remove two Confederate statues look more uncertain.
The Daily Progress reports most of the major issues have been ruled on, but a defense argument that the statues violate the Equal Protection Clause of the 14th Amendment remains.
A Norfolk judge recently dismissed a similar lawsuit by activists who wanted to move a Confederate monument.
Still, a University of Virginia law professor says there is some differences in the cases.
Richard Schragger says arguments in the Norfolk case came from activists in a civil complaint, and the Charlottesville arguments came from the city and its councilors.
He says the standing question is not quite the same, and that can make a difference.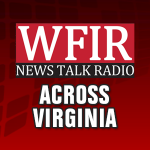 NORFOLK, Va. (AP) — A member of the Navy's elite SEAL Team 6 has been charged with soliciting nude photos of women while pretending to be someone else through text messages.
The Virginian-Pilot reports that Petty Officer 1st Class Aaron Howard is accused of impersonating several different people.
The newspaper reports a general court-martial has been scheduled at Naval Station Norfolk.
Howard's attorney Michael Waddington says the case should be dismissed. He says investigators didn't find any nude photos on Howard's phone, and he passed two polygraph tests.
Waddington says the only thing linking his client to the messages is that whoever sent them said he or she was stationed in San Diego and liked to work out with kettle bells. He says that could apply to any number of SEALs.
SEAL Team 6 is famous for being the unit that killed Osama bin Laden.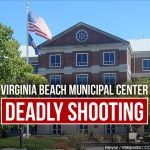 VIRGINIA BEACH, Va. (AP) — The city of Virginia Beach agreed to a $500,000 contract to clean a city building after a workplace mass shooting in May left 13 people dead, including the gunman.
The Virginian-Pilot reports that the city agreed to a no-bid contract to a worldwide property restoration company called Belfor to clean the building after the collection of evidence.
The company declined to comment on the contract or work, which has been completed. A spokeswoman told the newspaper the matter is too sensitive to discuss.
Eleven city employees and a building contractor died in the May 31 shooting.
Julie Hill, a city spokeswoman, says Belfor got the contract because the company already has one with the state for fire and water damage cleanup.