Across Virginia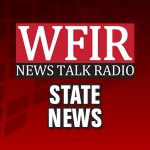 RICHMOND, Va. (AP) _ Virginia Gov. Ralph Northam has scheduled a special session of the General Assembly so lawmakers can comply with a court order to redraw the state's legislative map. The governor announced Monday that he had signed a proclamation calling lawmakers back to Richmond on Aug. 30. The special session will come after a federal court in June found that 11 House of Delegates districts were unconstitutionally gerrymandered and ordered lawmakers to redraw the state map by Oct. 30. Virginia Republicans have appealed that ruling to the U.S. Supreme Court. GOP House Speaker Kirk Cox said in a statement Monday that the chamber would convene as constitutionally required, though he said the appeal effort would continue. Northam says it's "in the public interest" to finalize constitutional maps as soon as possible.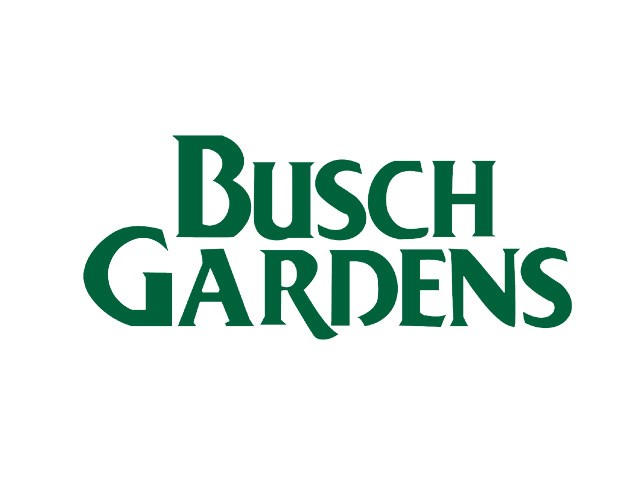 WILLIAMSBURG, Va. (AP) — Virginia's Busch Gardens theme park has had its second fire in under a month.
James City County Fire Chief Ryan Ashe tells news outlets a train caught fire in the New France area of the park on Thursday afternoon. Ashe says a Busch Gardens staff member suffered a minor injury, and the fire was brought under control in around an hour. Its cause is under investigation.
Busch Gardens said in a statement that the train wasn't in service at the time, and no park guests or animals were involved. The rest of the park remained open.
Busch Gardens has three steam-powered locomotives that take 20-minute trips around the park and are an original attraction.
In July, a fire closed the park's "Escape from Pompeii" water ride, which has since reopened.
NORFOLK, Va. (AP) — A black woman who's running for Congress in Virginia has accused the state's Democrats of reverting to their old ways of disenfranchisement by trying to remove her from the ballot, according to a legal motion filed Friday.
Shaun Brown is a former Democrat now running as an independent in the hotly contested 2nd Congressional District on Virginia's coast.
Democrats are suing state elections officials to end Brown's candidacy. They've cited allegations of forged signatures and other mistakes on petitions that were collected to place Brown on the ballot.
Democrats also claim that dozens of the allegedly fake signatures were turned in by campaign staffers working for Republican incumbent Congressman Scott Taylor.
The Republican effort to help Brown is widely seen as strategy to split the Democratic vote in a race that could help Democrats retake the U.S. House.
Brown's filing made clear her intention to fight the Democratic lawsuit. She also rebuked the Democrats' legal arguments and invoked the party's past in Virginia.
"Shaun Brown is a black female citizen of the Commonwealth of Virginia and the United States of America," the filing stated.
"(The Democratic Party of Virginia) has a long history of racism and disenfranchisement of black people in this Commonwealth," the document added, citing poll taxes and literacy tests.
Brown also accused Democrats of machine party politics by hand-picking Democratic candidate Elaine Luria before the June primary and "dumping scads of money in her lap."
The Virginia Democratic Party did not immediately return a message seeking comment.
Brown was the Democratic candidate in Virginia's 2nd District in 2016. She lost to Taylor by nearly 23 percentage points.
Brown faces trial in October on charges that she defrauded the federal government through a summer meal program for children.
Political observers say Brown's candidacy still poses a threat to Democrats in what could be a war of attrition for votes. The race between Taylor and Luria has been listed as either a toss-up or as leaning Republican.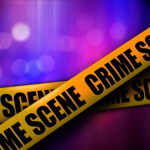 Roanoke Police are looking for a murder suspect. Police say 18-year-old Marcus Clark, Junior faces charges for yesterday's shooting death of 24-year-old Rashard Jessup. Officials say it happened around five pm at a home near 18th Street and Orange Avenue Northwest. The victim and alleged gunman knew each other, say police, and there is no apparent threat to the general public.
From Roanoke Police: On August 16, 2018 at around 5 p.m., Roanoke Police responded to a report of a person with a gunshot wound in the 700 block of 18th St NW. On arrival, officers located Rashard Jessup, 24 of Roanoke, inside a residence with a gunshot wound. Roanoke Fire-EMS transported Jessup to Carilion Roanoke Memorial Hospital where he was later pronounced deceased. Roanoke Police have obtained a warrant for Marcus Clark, Jr., 18 of Roanoke, for Second Degree Murder in connection with this incident. Jessup and Clark are known to one another. Roanoke Police do not believe there is any immediate threat to the community concerning this incident. If anyone has information about the location of Marcus Clark, Jr., please call 911 and share what you know.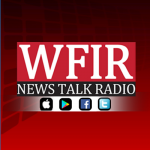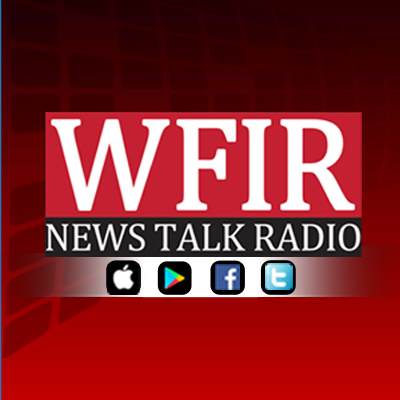 From the U.S. Attorney for the Western District of Virginia: A federal grand jury sitting in the United States District Court for the Western District of Virginia in Roanoke has returned an indictment charging two former Rockbridge County Regional Jail officials with federal charges related to federal civil rights violations and falsifying documents to obstruct justice. First Assistant United States Attorney Daniel P. Bubar and Adam S. Lee, Special Agent in Charge of the FBI's Richmond Division made the announcement. An indictment returned under seal August 14, 2018 and made public today following the arrest of both defendants charged as follows:
John Marshall Higgins, 61, of Lexington, Va., is charged with four counts of deprivation of rights under color of law, specifically denying a detainee medical care of his serious medical needs, resulting in bodily injury. Gary Andrew Hassler, 58, of Lexington, Va., is charged with two counts of falsifying documents in order to obstruct a federal investigation.
According to the indictment, during his tenure as superintendent of the jail, Higgins, acting under the color of law, failed to protect the rights of inmates at the Rockbridge County Regional Jail from physical abuse, which resulted in serious bodily injury to the inmates.
In addition, the indictment alleges that Higgins, acting under the color of law, failed to protect the rights of inmates at the regional jail by failing to provide inmates with medical treatment, resulting in bodily injury.
The indictment also accuses Hassler, the former head nurse at Rockbridge County Regional Jail, with falsifying medical documents to impede a federal investigation. Specifically, on or about March 5, 2017, the indictment claims that Hassler falsified a jail medical log for an inmate by falsely claiming that on February 28, 2017, the inmate refused his medication.
Additionally, Hassler is accused of falsifying a Rockbridge Regional Jail Incident Report dated March 5, 2017 by falsely reporting an inmate refused medical care on March 1, 2017.
The investigation of the case was conducted by the Federal Bureau of Investigation and the Virginia State Police. The Commonwealth Attorney's Office for Rockbridge County assisted with the investigation. Assistant United States Attorneys Zachary T. Lee and Matthew Miller will prosecute the case for the United States.
A Grand Jury Indictment is only a charge and not evidence of guilt.  The defendants are entitled to a fair trial with the burden on the government to prove guilt beyond a reasonable doubt.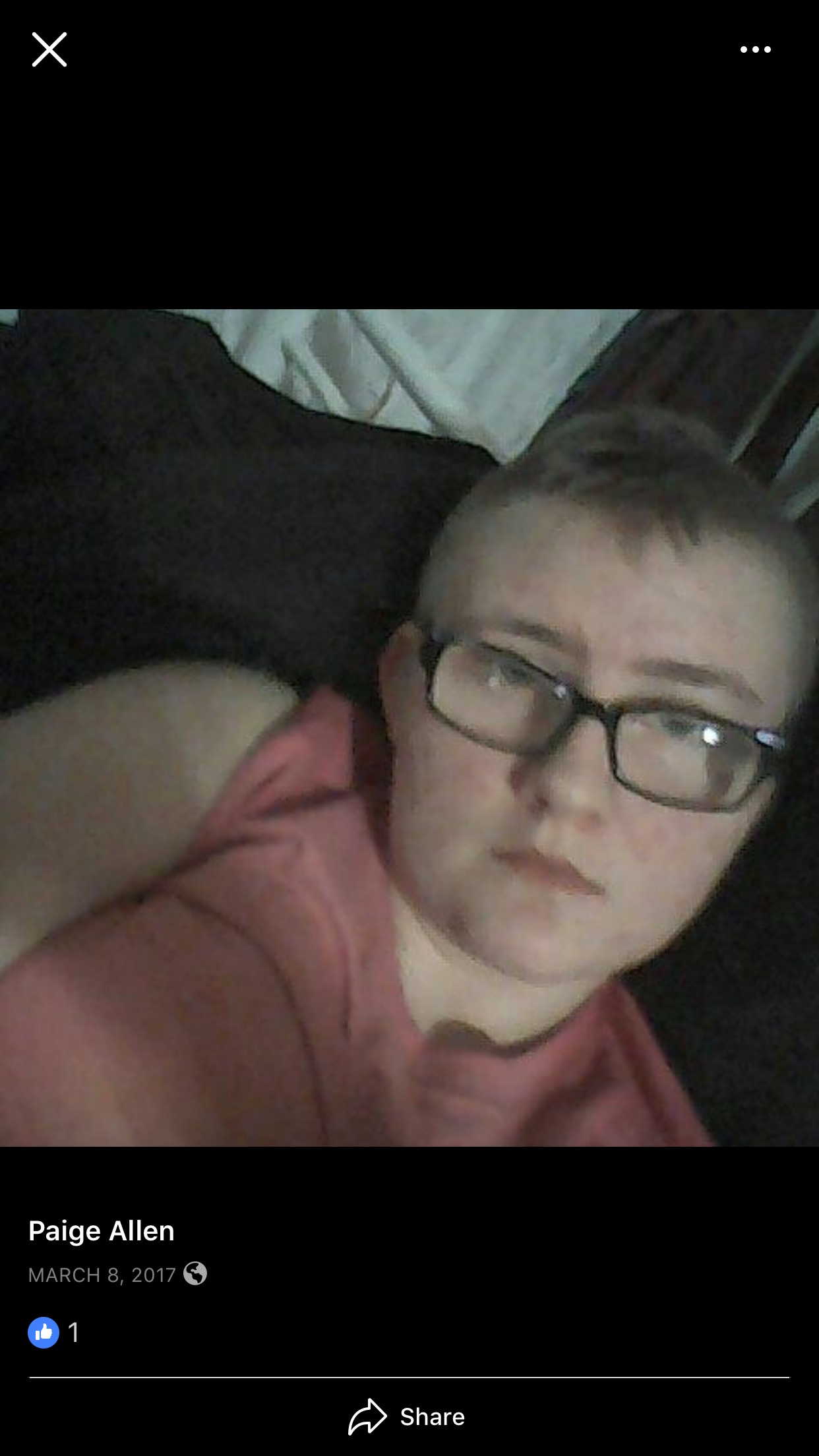 From news release: The Virginia State Police and Virginia Missing Children Clearing House have issued an endangered missing child media alert on behalf of the Chilhowie Police Department on August 15, 2018 at 2243 hours
The Chilhowie Police Department is looking for Paige Meckenzie Allen, age 15, height 5″3′ feet, weight 135 pounds, with blue eyes, red hair and unknown clothing description.
The child is believed to be in danger and was last seen at 124 Eller Avenue, Chilhowie, Virginia.
Please contact the Chilhowie Police Department at 276-646-3232 or the Virginia State Police 1-800-822-4453, (1-800-VACHILD).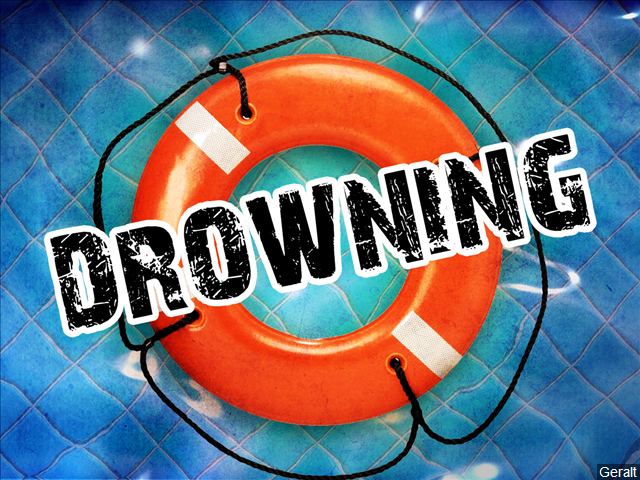 ROANOKE, Va. (AP) – A teenager from China who was visiting Virginia to attend a summer camp has drowned in his host family's backyard pool.
The Roanoke Times reported Monday that 15-year-old Bolun Liang died earlier this month. The founder of Global Placement Strategies LLC, Rikky Mu, says Liang was in the area to attend a weeklong camp. An incident report says Liang and another visiting student were playing in a Roanoke County pool on Aug. 5.
It says the other student told authorities they were testing how long each could hold their breath underwater. It says the host dad saw Liang in the pool and pulled him out before performing CPR. Liang was taken to a hospital where he later died. A medical examiner ruled his death accidental.
The host family declined the newspaper's request for comment.
The Democratic candidate running to replace Congressman Bob Goodlatte says the representative should not be judged for his son's political affiliation. WFIR's Lillian Boyd spoke with Jennifer Lewis amid Bobby Goodlatte's recent donation to her campaign.
8-14 Lewis on Goodlatte WEB Wrap 1
Lewis says she first learned the son of Bob Goodlatte donated to her campaign when he tweeted his support. A Twitter account apparently run by Bobby Goodlatte posted he had made the maximum donation of $2,700 to Lewis's campaign for the 6th District seat. Lewis says she's thankful for the support, and she understands firsthand what it's like to disagree with a relative's politics.
"We're all raised a certain way and once we get of that age to spread our own wings and figure our own way into the world, we often disagree with our parents. Personally, my dad voted for Trump and here I am running for Congress as a progressive Democrat," Lewis said.
She faces Republican Ben Cline in November. As of last month, Cline had a $100,000-dollar fundraising lead over Lewis. Click below for the full interview with Lewis.
8-14 Jennifer Lewis WEB Interview
The son of a powerful Republican congressman has lambasted his father on Twitter for "ruining" the career of a recently fired FBI agent.
Bobby Goodlatte targeted his father, Virginia Rep. Bob Goodlatte, on Twitter after Monday's news that the FBI fired Peter Strzok. The agent had sent anti-Trump text messages during the Russia investigation.
Strzok faced tough questions from the elder Goodlatte during a particularly brutal congressional hearing last month. The younger Goodlatte called the hearing a "low point" for Congress and said he was "deeply embarrassed by my father's political grandstanding."
Bobby Goodlatte also started soliciting campaign donations on Sunday for the Democrat who's running in his father's congressional district. The elder Goodlatte is retiring after 13 terms.
Democrats said Monday that they had received more than $25,000.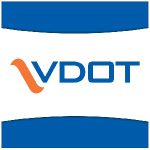 Data and technology has changed the way many organizations do business – and VDOT wants to make that point as well during a "Hackathon and Idea Jam" later this week in Roanoke. WFIR's Gene Marrano has that story: