Across Virginia
UPDATE: Police say 88-year-old John Wimbush has been found safe in the Washington, D.C., and a woman is custody awaiting extradition to Virginia. Wimbush is under evaluation at the Veteran's Affairs Hospital in Washington D.C., but officials say he appears to be in good health. Valerie Condell will face charges in Martinsville for his abduction.
Previous news release: The Martinsville Police Department is looking for John Alee Wimbush, an 88-year-old, black male, height 5′ 06″, weight 176 lbs, with brown eyes, and black/gray hair. He was last seen wearing, a blue shirt, jacket and blue jeans. He also uses a cane to walk. He is believed to have been abducted and in danger. He was last seen on Aug. 1, 2018 at 10:28 a.m. on Forest Street in Martinsville, Virginia. He is believed to be with Valerie Vianna Swinson (AKA Valerie Vianna Condell), a 59-year-old, black female, height 5′ 08″, weight 167 lbs, with brown eyes, and black/blonde hair. She was last seen wearing a black and white striped tank top.
They are believed to be traveling in a 2017 Nissan Pathfinder with an unknown registration. Their possible direction of travel is I-81 north to I-95 north to Fort Washington, Maryland. Please contact the Martinsville Police Department at 1-276-403-5328 if you have seen Mr. Wimbush or have information about his whereabouts. Complete information on this alert can be found at http://www.vasenioralert.com/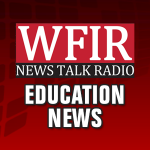 RICHMOND, Va. (AP) — Education officials in Virginia say teachers at a Richmond elementary school gave students "inappropriate assistance" to help students pass standardized tests. Media outlets report that findings of a two-month Virginia Department of Education investigation released Monday that a select group of teachers at George Washington Carver Elementary School, led by Principal Kiwana Yates, helped students taking the tests. The report states some teachers would help students if they raised their hand or indicate whether answers were correct. In a letter to the school community, Superintendent Jason Kamras called the report "deeply troubling." He emphasized that students "did nothing wrong." He has declined to say whether Yates still works for the school system. Tiawana Giles is serving as the interim principal at Carver.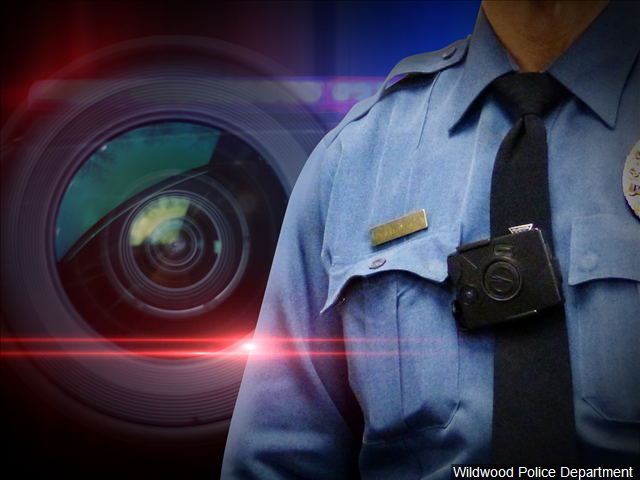 VIRGINIA BEACH, Va. (AP) — Police in Virginia's most populous city are set to get body-worn cameras over the next two years.
The Virginian-Pilot reports the Virginia Beach Police Department will be the last department in the Hampton Roads area to adopt the technology. The department announced Friday that officers began wearing cameras this month. Capt. Todd Jones says camera distribution will be done in four phases with about 110 officers getting cameras in each phase.
The department is the region's largest police force with nearly 800 sworn officers. Jones said the department moved slowly to adopt the technology to avoid making any mistakes. The cost of using the Axon cameras, including the technology and office space, is expected to cost around $4.4 million. The department received a $302,000 grant to help cover the cost.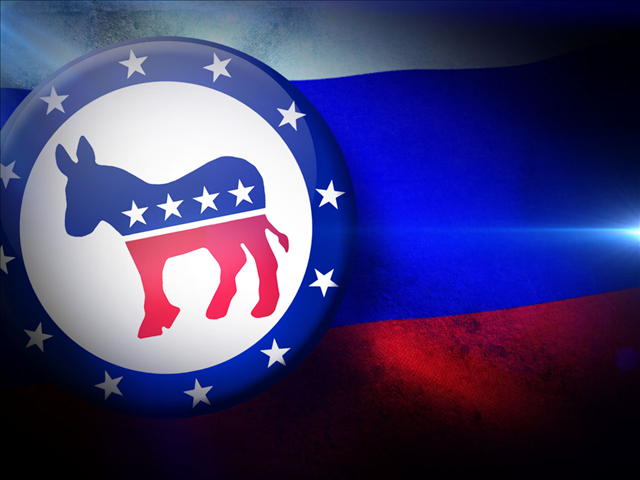 From press release: House Democratic Leader David Toscano and Caucus Chair Charniele Herring issued the following statement about Delegate Greg Habeeb's resignation and the special election to replace him.
"We respectfully request that Speaker Kirk Cox call for the special election to replace Delegate Habeeb to coincide with the general election this November. To hold it at a separate time would be fiscally irresponsible, especially after the House Republicans have already spent millions of taxpayer dollars to defend racially gerrymandered districts. We call on Speaker Cox to act in the best interest of Virginia taxpayers and voters and make this decison swiftly."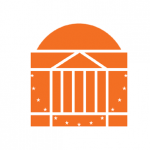 CHARLOTTESVILLE, Va. (AP) _ The head of a University of Virginia affiliate focused on presidential scholarship is defending his decision to hire a departing member of President Donald Trump's administration as a senior fellow. Miller Center CEO William Antholis said in a statement Friday that he'd received significant backlash for hiring Trump's legislative affairs director Marc Short. A petition has circulated opposed to Short's appointment by faculty and students still angry about the president's response to last year's white supremacist rally in Charlottesville, where a woman was killed. Antholis said Short's one-year fellowship will bring to the center a "missing critical voice" of a Trump supporter while helping the center's scholars stay "at the cutting edge" of their fields.
STANARDSVILLE, Va. (AP) – A jury has recommended nearly 300 years in prison for a Virginia man convicted of dozens of child pornography-related charges. The Daily Progress reports that 48-year-old Christopher Mark Garrison was convicted of 43 counts in all this week, including soliciting a minor, producing child porn, distributing it and possessing it. He was arrested last July after the Bedford County Sheriff's Office forwarded a tip to Greene County authorities. The jury recommended a 291-year sentence, which a judge may not exceed. A formal sentencing hearing is scheduled for Oct. 30. The newspaper did not include comment from Garrison or a representative.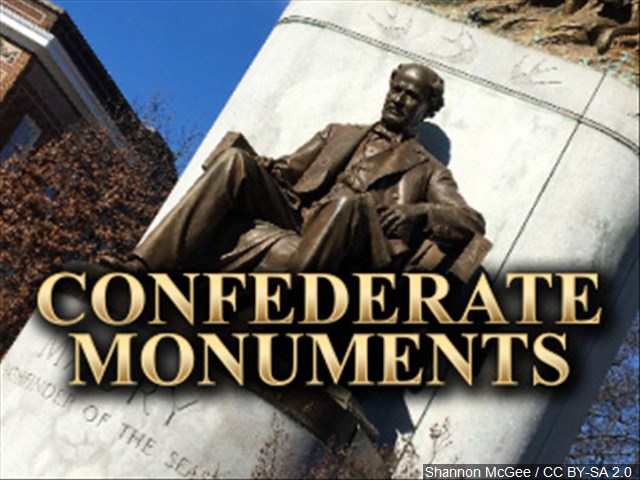 RICHMOND, Va. (AP) – A Richmond city councilman is reviving a push to seek autonomy that would allow the city to decide what to do with its most prominent Confederate monuments.
The Richmond Times-Dispatch reports City Councilman Michael Jones revived a resolution this week that if approved would ask the state legislature for the power for the council to decide the monuments' future. A state law currently on the books prohibits local governments or others from disturbing or interfering with memorials to war veterans.
Last year, the City Council voted down a proposal from Jones proposed seeking the state's authority to remove five Confederate statues.
Jones' move comes after a commission recently recommended removing one statue and adding historical context to the rest.
His measure was referred to a committee that meets next in August.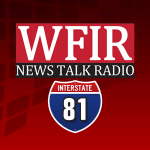 If your travel plans including heading north into West Virginia on Interstate 81 in the next week, you can expect some major delays as you approach the Mountain State. VDOT says emergency bridge work just inside West Virginia will cause lengthy daytime backups for the next week or so. Northbound backups today run about nine miles.
From VDOT:  Significant traffic delays are expected on northbound Interstate 81 in Frederick County through August 1, 2018, due to emergency bridge work in West Virginia. The right lane of I-81 northbound is expected to be closed 24 hours a day until repairs are complete. The work zone is about three miles north of the Virginia/West Virginia state line. As of 3 p.m. Thursday, traffic was backed up about nine miles into Frederick County, Virginia. Drivers can also expect related congestion on Route 11 in the Winchester area for the duration of the bridge work.
Northbound motorists should consider alternate routes including:
Interstate 66 or Route 7 to Route 340 northbound through Warren and Clarke counties
I-81 exit 310 to Route 37 (Winchester bypass) to Route 522 northbound in Frederick County.
Variable message boards along the northbound I-81 and westbound I-66 corridors are warning drivers of the I-81 lane closure.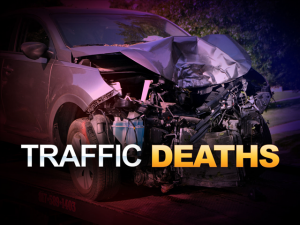 New statistics show a significant increase in traffic deaths this year among people 15 to 20 who were not buckled up. That number doubled over the first six months of this compared to 2017 — 18 versus nine.  Now state officials are trying to determine why, and they want to get the word out.  WFIR's Evan Jones has more: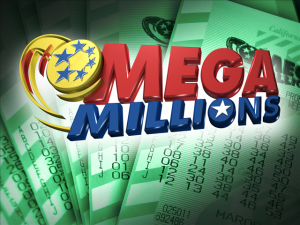 Play is sure to be heavy today at many Virginia Lottery outlets. That's because tonight's MegaMillions jackpot is one of the largest in the game's history: at least $512 million.  MegaMillions has been around for 16 years, and this will be just the seventh time in the game's history that the jackpot has surged past the $400 million mark, let alone exceeding a half billion. Its top prize came in March of 2012: $651 million, but we are still far away from the largest American lottery jackpot ever, a $1.6 billion Powerball mother lode in January of 2016.