Across Virginia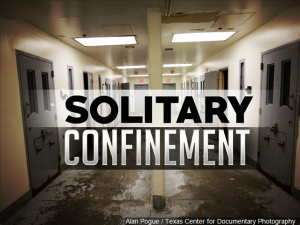 RICHMOND, Va. (AP) _ The American Civil Liberties Union of Virginia has called on Gov. Ralph Northam to sharply limit the use of solitary confinement in state prisons. A report released Thursday says the practice remains overused. The ACLU said reforms put in place by the state since 2011 are a "step forward" in reducing its use, but don't go far enough. A Department of Corrections spokeswoman said Virginia "stands out for operating a corrections system without the use of solitary confinement." She said the closest thing the state has to solitary confinement is "long-term restrictive housing" at Red Onion State Prison. She said inmates in that housing have reading materials, out-of-cell recreation and classes. The governor's office said Virginia has become "a nationally-recognized leader" in reforms that reduce the use of restrictive housing.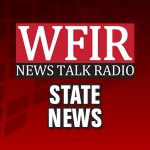 MADISON, Va. (AP) – A Virginia nonprofit is accused of delivering poorly trained service dogs to customers who paid thousands. News outlets report Virginia Attorney General Mark R. Herring filed a lawsuit this week against Warren Retrievers Inc. and its CEO, Charles D. Warren Jr., accusing them of misleading people about so-called diabetic alert dogs. The lawsuit says the nonprofit told consumers they would receive a trained dog that could detect extreme blood sugar levels and alert humans. Instead, the lawsuit alleges, consumers received ill-behaved Labrador retriever puppies that were "little more than expensive pets." Warren is also accused of lying to customers and donors about serving in the military. Herring's office says the lawsuit follows complaints from more than 50 customers. Attorney John B. Russell Jr. says the company denies the allegations.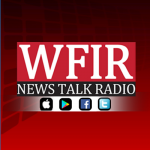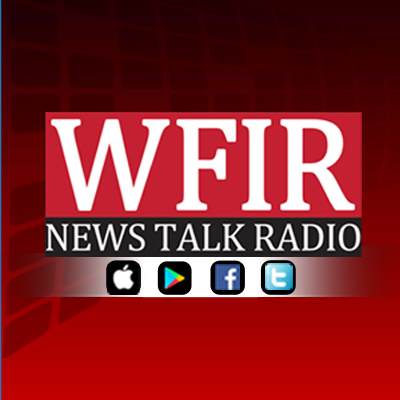 MANASSAS, Va. (AP) – A 10-year-old girl and 11-year-old girl are accused of conspiring to kill a fellow student in Virginia. News outlets cite a statement from Prince William County Police that says the two girls communicated with each other in "cryptic language" by text message and encouraged deleting threat-related messages. Police were called to a county school April 25, after a parent made a report to staff. The two girls were each charged as juveniles with conspiracy to commit a felony on Friday. Details of the texts weren't disclosed, but police say the target was another girl at the school. Police didn't release a motive. No threat was carried out. The girls weren't identified because of their age. Their school has not been named.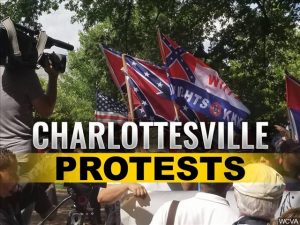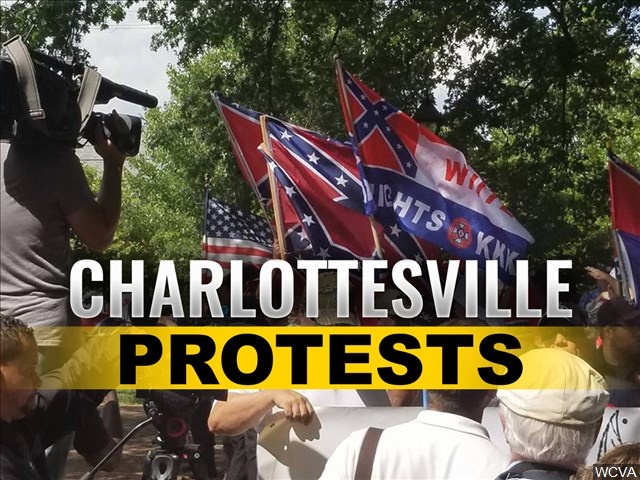 CHARLOTTESVILLE, Va. (AP) – A Baltimore Ku Klux Klan leader has pleaded no contest to firing a gun during a violent white nationalist rally in Charlottesville last summer. Court records show Richard W. Preston entered the plea Tuesday. He was charged with discharging a firearm within 1,000 feet of a school. Authorities said Preston was shown in video of the incident yelling and firing a handgun once while standing on a sidewalk crowded with rally-goers and counterprotesters. No one was struck with the bullet. Preston has previously said he was acting in self-defense. A plea of no contest means a defendant acknowledges there's enough evidence to convict him but doesn't admit he committed the crime. The plea has the same effect as a guilty plea. Court records show Preston will be sentenced Wednesday morning.
It doesn't matter if the handgun is hot pink: it is still illegal to bring it aboard an airplane with you. The TSA says its officers found a loaded hot pink nine-millimeter handgun – with pink-tipped bullets – at Richmond International Airport. The woman who had it in her carry-on bag faces weapons charges.
From the TSA: RICHMOND – A Hopewell, Virginia, woman was arrested at Richmond International Airport on Monday,  May 7, after a Transportation Security Administration (TSA) officer found a loaded semi-automatic handgun in the traveler's carry-on bag. The hot pink colored handgun was loaded with eight pink-tipped bullets, including one in the chamber.  A TSA officer who was staffing the checkpoint x-ray monitor detected the 9 mm firearm inside the woman's carry-on bag as it entered the x-ray machine.  TSA officials notified the airport police, which responded to the checkpoint, confiscated the gun and arrested the woman on weapons charges. She was ticketed to fly to John F. Kennedy International Airport in New York. All guns, regardless of their color, are prohibited from being brought onto aircraft, even pink ones.
As a reminder, individuals who bring weapons to the checkpoint are subject to federal civil penalties of up to $13,000. This applies to travelers with or without concealed gun carry permits because even though an individual may have a concealed carry permit, it does not allow for a firearm to be carried onto an airplane. A typical first offense for carrying a handgun into a checkpoint is $3,900. The complete list of penalties is posted online here: https://www.tsa.gov/travel/civil-enforcement.
Passengers are permitted to travel with firearms in checked baggage if they are properly packaged and declared. Firearms must be unloaded, packed in a hard-side case, locked, and packed separately from ammunition. Firearm possession laws vary by state and locality. Travelers should familiarize themselves with state and local firearm laws for each point of travel prior to departure.
TSA has details on how to properly travel with a firearm posted on its web site here: http://www.tsa.gov/traveler-information/firearms-and-ammunition. Airlines may have additional requirements for traveling with firearms and ammunition. Travelers should also contact their airline regarding firearm and ammunition carriage policies.
It may be one of the prettiest insects you have never seen. But if you do happen to see one, that could be really bad news for area fruit growers. State agriculture officials are working to prevent the spotted lanternfly from invading Virginia. So far, they have been seen only in the Winchester area, and efforts are underway to contain and eradicate them. WFIR's Evan Jones has more:
05-08 Spotted LAnternfly Wrap1-WEB
Click here from full US Department of Agriculture information on the spotted lanternfly.
UPDATE: The stage is now officially set for the 5th Congressional District race in November. Democrats  nominated Leslie Cockburn Saturday to face first-term Republican Tom Garrett.
PREVIOUS: Democrats in Virginia's 5th Congressional District are expected to formally nominate Leslie Cockburn Saturday as their candidate to challenge Tom Garrett this fall. Cockburn's background is in investigative journalism — including at 60 Minutes, where she won several national awards. Cockburn has already won a majority of 5th District Democratic delegates through local caucuses to tomorrow's nominating convention. She spoke with WFIR's Evan Jones:
05-04 Leslie Cockburn Wrap1-WEB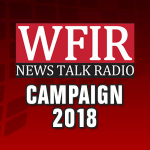 RICHMOND, Va. (AP) – A Virginia Republican is suing to try and get on the primary ballot for a U.S. Senate race. Ivan Raiklin filed a lawsuit in federal court Tuesday against the Republican Party of Virginia and the state Board of Elections. He alleges that party and state officials have unfairly kept him off the GOP primary ballot even though he collected the required number of signatures. Party spokesman John March said the party followed the law in certifying candidates but declined to comment specifically on the lawsuit. Three Republicans qualified: Corey Stewart, chairman of the Prince William Board of County Supervisors; Nick Freitas, a state delegate; and E.W. Jackson, a minister. The winner of the June 12 primary will take on incumbent Democrat Sen. Tim Kaine in the general election.
RICHMOND, Va. (AP) – A Virginia lawyer who gained national attention when she was rewarded with $20,000 on "The Ellen DeGeneres Show" for helping juvenile offenders has been charged with smuggling drugs and a cellphone to an inmate. The Richmond-Times Dispatch reports that Dana Tapper of Richmond was indicted by a grand jury last month. In 2013, DeGeneres recognized Tapper for volunteering her time outside of her classes at the University of Virginia School of Law to help minors transition out of juvenile detention centers in Virginia. On the show, Tapper received two checks totaling $20,000 from the online photo service Shutterfly. Tapper is accused of providing an inmate at Riverside Regional Jail a cellphone and drugs in December. Her attorney, Craig Cooley, declined to comment to The Associated Press when reached by phone.
NORFOLK, Va. (AP) — Federal authorities in Virginia have charged a South Carolina woman with possession of the deadly poison ricin and having a gun with an obliterated serial number.
Sixty-two-year-old Debra Siers-Hill of Ladson, South Carolina, made an initial court appearance Friday and is due back in court Tuesday for a hearing to determine whether she should remain in custody pending trial.
An indictment alleges that Siers-Hill had the poison and gun in March 2016, one month after her boyfriend, 67-year-old Frederick Brooks, died in Virginia Beach.
Brooks' family has filed several lawsuits alleging that Siers-Hill poisoned him, but she has never been charged in his death.
Media outlets have reported that Siers-Hill's first husband died in 1993 in South Carolina from what a coroner determined was suicide by drinking antifreeze.