Across Virginia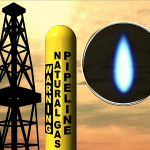 RICHMOND, Va. (AP) _ A panel of Virginia regulators wants to hear from the public about whether they believe the water quality approvals granted for two natural gas pipelines are adequate to protect the state's waterways. The Richmond Times-Dispatch reports the State Water Control Board on Thursday approved a 30-day period to solicit comment on the approvals granted by the U.S. Army Corps of Engineers for the Mountain Valley and Atlantic Coast pipelines. Critics have argued the corps' review process was overly broad and that the Department of Environmental Quality should have done a stream-by-stream study. The department has said the review it did undertake, combined with the corps' work, will be adequately protective. Asked how the public can weigh in and what will happen at the end of the comment period, DEQ spokeswoman Ann Regn told The Associated Press Friday that additional information will be available "in the near future."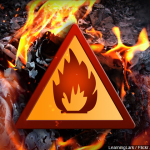 From Press Release: In response to weather forecasts for Thursday, April 12, the Virginia Department of Forestry (VDOF) urges people to help prevent wildfires by postponing open-air fires until conditions improve. The combination of strong winds, increased temperatures and low humidity will create extremely dangerous fire weather conditions Thursday.
Fire Weather Watches have already been posted by the National Weather Service (NWS) covering northern and western Virginia for Thursday afternoon. Temperatures are expected to rise to the mid to upper 70s during the afternoon hours.  A low pressure system bringing gusty winds of 30 to 40 mph with higher gusts, relative humidity values of 20 to 30 percent and low fuel moistures will combine to create an environment conducive to the rapid spread of wildfires. Any fires that develop could quickly burn out of control.
"Firefighter and citizen safety is our most important consideration and we base all recommendations and actions with that in mind," says John Miller, VDOF director of fire and emergency response. "The VDOF has elevated its ability to respond as needed and reached out to other cooperators to make sure all wildfire emergency responders are aware of the increased dangers and will plan accordingly."
Forestry officials urge everyone to delay all outdoor burning scheduled for Thursday, as wildfire dangers remain critical. This recommendation will be reevaluated for Friday and Saturday based on conditions forecasted for that period.
"We urge all citizens to postpone any burning until conditions improve," stresses Fred Turck, VDOF wildfire prevention program manager. "Virginia's 4 p.m. law is still in effect, making it illegal to have an open-air fire before 4 p.m. within 300 feet of the woods or dry grass leading to the woods."
-end-
The Virginia Department of Forestry protects and develops healthy, sustainable forest resources for Virginians.  Headquartered in Charlottesville, the Agency has forestry staff members assigned to every county to provide citizen service and public safety protection across the Commonwealth, which it's been doing now for more than 100 years.  VDOF is an equal opportunity provider.
With nearly 16 million acres of forestland and more than 108,000 Virginians employed in forestry, forest products and related industries, Virginia forests provide an overall economic output of more than $21 Billion annually.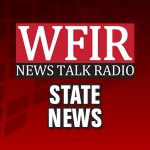 HAMPTON, Va. (AP) _ A Virginia man accused of neglecting 21 puppies that were found dead and decomposing inside a Hampton home has been sentenced to just over eight years in prison. The Virginian-Pilot reports 59-year-old Vernon Silver was sentenced Wednesday in Hampton Circuit Court. Silver had entered an Alford plea to the animal cruelty charges and one count of dogfighting, not admitting guilt but acknowledging prosecutors have enough evidence to convict him. Court records say Silver was a maintenance worker at the home where the pit bull puppies where found. Police were called there to investigate a smell coming from it. When officers went inside, they found the 21 dead dogs and one severely malnourished dog still alive. According to the newspaper, officers also found dogfighting paraphernalia. Commonwealth's Attorney Anton Bell said he was pleased with the punishment.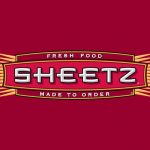 Sheetz stores across the region are looking for more full- and part-time workers, and they are conducting open job interviews all day Wednesday. Company spokesperson Nick Ruffner:
Ruffner says Sheetz plans to add 500 positions to the 2,000people already working at its 78 Virginia stores. He urges anyone interested for consideration to dress up tomorrow and head for any store ready to interview.
Click here for the Sheetz job site.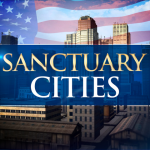 RICHMOND, Va. (AP) – Virginia Gov. Ralph Northam has vetoed a bill aimed at preventing so-called "sanctuary cities" in the state.
Northam, a Democrat, said the legislation is an unneeded burden on local law enforcement officials and "sends a chilling message."
The Republican-backed legislation blocks cities and counties from passing laws that "restricts the enforcement of federal immigration laws."
A sanctuary city is a term without legal definition but generally means a locality that limits cooperation with federal immigration enforcement activities.
The bill narrowly passed the GOP-led General Assembly along party lines. Republicans have virtually no chance of getting the needed two-thirds majority to override the governor's veto.
Another call has been sounded for Jens Soering  to be pardoned. The son of a German diplomat was sentenced to life in prison without parole for murdering his girlfriend's parents in Bedford County in 1985. He first confessed but later said he didn't do it. Stan Lapekas is a retired FBI agent who says he learned through federal documents that the bureau had been contacted years ago to provide a psychological profile in the case:
Lapekas becomes the fourth veteran law enforcement officer who says Soering should be pardoned. He spoke Monday at a news conference in Charlottesville. Bedford County Sheriff Mike Brown says he remains steadfast in his belief in the integrity of the investigation, prosecution and conviction of Jens Soering.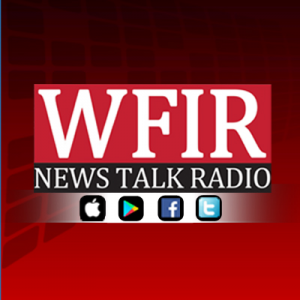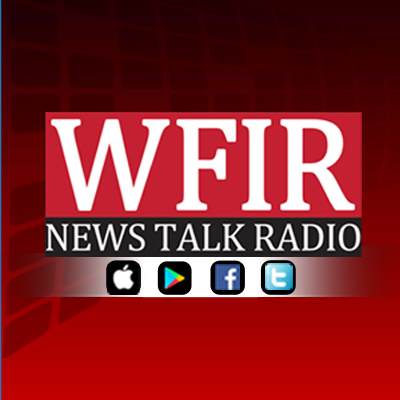 WASHINGTON (AP) _ Thousands of people have been fined since Virginia implemented a law setting penalties for driving too slowly in the left lane of a highway.  WTOP-FM obtained data on the citations through a public records request. The station reports that from July 1, 2017, through April 3, more than 16,000 people were cited under various portions of the law. The law established a $100 fine for driving too slowly in the left lane, failing to stay to the right unless passing and other related violations. The bill's sponsor, Del. Israel O'Quinn, said driving too slowly in the left lane endangers law enforcement and spurs road rage.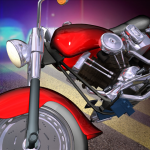 RICHMOND, Va. (AP) – Motorcycle-related deaths in Virginia sharply increased last year.
The Richmond Times-Dispatch reports that motorcycle deaths climbed by nearly 50 percent in 2017 compared to the year before.
There were 107 deaths in 2017. That's the highest since 2007, when there were 126.
The Virginia Department of Motor Vehicles said it's looking into what may have caused the increase. Some motorcycle enthusiasts say the increased use of cell phones by distracted drivers is causing the increased crashes.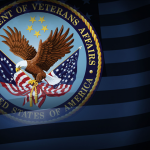 CHARLOTTESVILLE, Va. (AP) — Twenty years of service in the Navy earned Clyde Cooper a GED, college degrees for children and grandchildren and health care.
In the 40 years since he was discharged as a senior chief radioman, Cooper, 81, said the Department of Veterans Affairs has helped him handle progressive supranuclear palsy, a form of Parkinson's, and knee replacements, but in recent weeks, he's struggled to get adequate medical supplies for his ileostomy.
"I cannot say enough how wonderful the VA has been, until I had this problem," Cooper said.
In an ileostomy, the large intestine is removed and the small intestine is diverted to an opening cut into the abdomen, called a stoma. Every other day, Cooper replaces a plastic pouch that is taped to his stoma and catches his digested food.
For decades, the department has provided Cooper with ostomy bags, o-rings and strips needed to replace the bags and keep them clean and secure. He typically needs 40 bags each month. But in January, the department cut him down to 20, which is the standard number for patients on Medicare.
"I found out that my doctor had no say over it," Cooper said. "Once the technicians got involved and their attention was drawn to how many bags I was getting, they cut me down."
With only a half supply, Cooper slowly began to run out. He tried supplementing the supply with Ziploc bags. He called the department, his doctor and the supplier, begging for more. Finally, he found himself with a full bag of feces and no more bags.
"It was terrible," Cooper said, his voice becoming hoarse. "It burned and stung, and it was so humiliating."
Cooper's husband, Michael Fitzgerald, tried to find ostomy bags at medical supply stores. One box of supplies containing a bag, rings and strips costs about $50; he had to purchase several. Since Cooper qualifies for Medicare and the department considers him 100 percent disabled, Cooper says he should not have to pay for any of his medical care.
The next month, despite a trip to Richmond's Hunter Holmes McGuire VA Medical Center to meet with his doctor and a technician, another half supply arrived. Cooper said his nurse practitioner, Gerald Montoya, wanted to give him more bags, but his request was blocked.
"My doctor knows, and he agrees with me," Cooper said. "I have no complaints with him. But it's beyond him — they decided how much we get, so that's what we get. I think the doctor ought to have more control. They ought to let the doctor decide."
Cooper said he is pleased with Montoya and with his department-provided wheelchair and scooter.
A spokeswoman for the VA's North Atlantic District said that the number of ostomy bags provided to veterans is determined by a veteran's local facility, and if a veteran requires more, a physician should be able to request them. Montoya did not return requests for comment.
The department has been working on new programs to streamline how medical centers buy supplies for treating 7 million veterans. According to a November report from the Government Accountability Office, the department's new procurement system was confusing, lacked clinical input and didn't save any money. But the spokeswoman said that ongoing procurement battles should not affect Cooper's issue.
"More and more people say they know someone with an ostomy, whereas 10 years ago someone might think they were the only one," said Joann Plencner, an ostomy nurse at Continuum Home Health in Charlottesville who runs a local support group. "But it's still kind of hush-hush compared to other conditions, and that needs to change."
Plencner said most of her patients get by on the Medicare standard of 20 bags per month, but diet, weight and medical conditions could require more frequent use.
Cooper's house, with peach walls and rainbow-colored yard decorations, is full of photos of him and Fitzgerald. They met at a club and ran Charlottesville's first openly gay bar, originally known as The Silver Fox, and then as Club 216, for 20 years.
"I loved the gay bar; it used to be the only place I could be myself," Cooper said. "Now I don't give a s(asterisk)(asterisk)(asterisk)."
When they retired, the couple traveled the country and visited national parks. Cooper chuckled, remembering teetering up the steps of Mesa Verde National Park in Colorado.
Without help from Fitzgerald and a neighbor, Loretta, Cooper fears he would have to move to a nursing home.
For now, he confines himself to teaching his husband to cook and testing medical supplies. He ordered a range of ostomy bags from a supply company, Hollister, and found the bag he likes the best. If he can get the department to approve 30 or 40 7/8-inch bags each month, he'll be set.
"I don't want to be pitied for my situation, but it's not fair," Cooper said. "I love my country. I served, and I'd like to live out my life well."
___
A Virginia Tech professor says if the threatened trade war between the U.S. and China indeed occurs, Virginia's agricultural economy will take a hit as a result. China is threatening to implement a 25% tariff on U.S. soybeans, which are far and away Virginia's top agricultural export — and China is far and away the state's biggest export destination. More from WFIR's Evan Jones.
04-05 Soybean Tariffs Wrap1-WEB