Across Virginia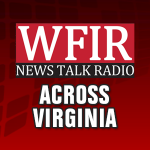 RICHMOND, Va. (AP) — It can start with a couple of traffic tickets. Unable to pay the tickets right away, a driver becomes saddled with late fees, fines and court costs. Soon, the driver may be taken off the road indefinitely. More than 40 states allow the suspension of driver's licenses for people with unpaid criminal or traffic court debt. But now, advocates across the country are pushing to change that, arguing that such laws are unconstitutional because they unfairly punish poor people and violate due process by not giving drivers notice or an opportunity to show they cannot afford to pay the fees. Lawsuits have been filed in at least five states over the past two years.
"It's not that I don't want to take care of what I owe. I really wish I could," said Brianna Morgan, a single mother from Petersburg, Virginia, who hasn't had a license in three years because she owes more than $400 in traffic fines and court costs from traffic violations and a disorderly conduct citation. "I really don't have a way to pay it," said Morgan, who supports herself and her three children on a monthly disability check.
Advocates had a victory this week in Tennessee, where a federal judge ruled that a law that allows the state to revoke the licenses of low-income people with unpaid court debt from past criminal convictions is unconstitutional. U.S. District Judge Aleta Trauger called the law "powerfully counterproductive" and ordered Tennessee to stop revoking licenses and to reinstate the licenses of people who had theirs revoked due solely to nonpayment of court fees. "If a person has no resources to pay a debt, he cannot be threatened or cajoled into paying it; he may, however, become able to pay it in the future. But taking his driver's license away sabotages that prospect," Trauger wrote in her ruling Monday.
In Virginia, nearly a million people currently have suspended driver's licenses at least in part because of unpaid court debt, according to the Legal Aid Justice Center, a nonprofit that is challenging the practice in a federal lawsuit. A judge dismissed the case on jurisdictional grounds, but in a ruling in May, the 4th U.S. Circuit Court of Appeals gave the case new life, sending it back to the lower court to allow the plaintiffs to revise the lawsuit.
Millions of drivers nationwide have lost licenses because of such laws. In a study released in September, the justice center estimated that 4.2 million people then had suspended or revoked licenses for unpaid court debt in five states alone: Virginia, Tennessee, Michigan, North Carolina and Texas.
Lawsuits are pending in North Carolina, Montana and Michigan, in addition to Virginia and Tennessee. In California, legislation enacted last year prohibits state courts from suspending driver's licenses simply because of unpaid traffic fines.
But supporters of the laws say people who violate traffic laws must be held accountable.
Virginia Republican state Sen. Bill Carrico said the threat of losing a license can provide incentive to pay fines.
"If we don't suspend driver's licenses, then people will say, 'I'm not going to pay the fine,'" Carrico said. "That's a slippery slope."
A separate lawsuit still pending in Tennessee challenges a law that allows the state to take away the driver's licenses of people with unpaid traffic debt.
For Ashley Sprague, a 27-year-old mother of five from Lebanon, Tennessee, who is a plaintiff in that case, the thought of paying $946 in traffic debt, plus $388 to get her license reinstated, was overwhelming.
Her debt began in 2015 after she got a citation for speeding and failure to have proof of insurance. At the time, she made $2.13 an hour, plus tips, as a waitress at Waffle House.
Sprague said she couldn't afford to pay and lost two jobs while her license was suspended because she had to rely on other people to get to work.
In the Virginia case, Judge Roger Gregory, chief justice of the 4th U.S. Circuit Court of Appeals, wrote that the state's system does not differentiate between those unable to pay from those unwilling to pay.
"By suspending the licenses of those who cannot pay for reasons outside of their control, the state traps thousands of Virginians in a nightmarish spiral for which there is no apparent exit," Gregory wrote.
But Jonathan Turley, a professor at George Washington University Law School, said he thinks it's unlikely the lawsuits will succeed in getting other states to stop suspending licenses for nonpayment of fees.
"There's no question that suspension for failure to pay a fine is the hardest on those who cannot pay the fine, but courts will be concerned about the slippery slope narrative," Turley said.
"If there is a constitutional barrier to the suspension of licenses for failure to pay a fine, where does that right begin and end? Does that apply to all permits and licenses?"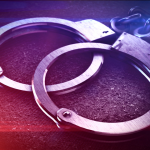 FAIRFAX, Va. (AP) — A mistake worthy of a Cheech and Chong skit has left a man under arrest in northern Virginia on drug-distribution charges. Fairfax County Police say a man who dialed the wrong number sent a text last week to one of their officers offering to sell marijuana. Police say narcotics detectives took it from there. The detectives scheduled a meeting and the man was arrested in possession of more than a pound of marijuana. Officers found another pound of marijuana after obtaining a warrant and searching his home. Police did not release the man's name. He's been charged with possession with intent to distribute.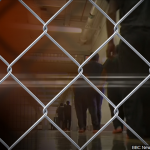 ROANOKE, Va. (AP) — A judge is set to hold a status conference in a federal civil-rights lawsuit filed on behalf of immigrant teens who allege they were severely abused inside a Virginia juvenile detention center.
The Associated Press reported last month on sworn statements from six Latino teens who detailed abuse they said they endured at the Shenandoah Valley Juvenile Center.
The teens said they were beaten while handcuffed, locked up for long periods in solitary confinement, and left nude and shivering in concrete cells.
Lawyers for the detention facility have denied all allegations of physical abuse.
U.S. District Judge Elizabeth Dillon has scheduled a telephone conference call Tuesday to get an update on the case from lawyers for both sides.
Gov. Ralph Northam has ordered state officials to investigate the claims.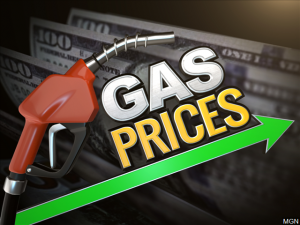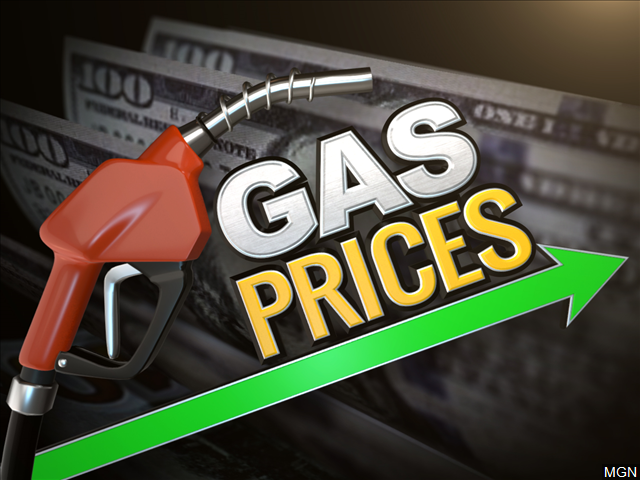 If you are hitting the highways for a summer road trip, you will be paying a lot more than way the case one year ago; U.S. gas prices are about 54 cents a gallon higher than they were last year at this time. But experts say without greatly increased U.S. oil production, those fill-ups would cost substantially more, as WFIR's Evan Jones reports:
RICHMOND, Va. (AP) — A commission studying what to do with the most prominent Confederate monuments in Richmond, Virginia, recommended Monday removing one honoring Confederate President Jefferson Davis. The panel of historians, local officials and others that spent around a year studying and soliciting public input about the statues on the city's historic Monument Avenue also urged the addition of permanent signage with historical context near the monuments. Further, leaders should add new monuments that would reflect a "more inclusive" story of the city's history, the commission said in a more than 100-page report. "In the course of the work, it became abundantly clear the majority of the public acknowledges Monument Avenue cannot and should not remain exactly as it is. Change is needed and desired," said the report, which is not legally binding.
Richmond, a former capital of the Confederacy, has some of the largest and most prominent Confederate monuments in the United States, where a mass shooting at a black church in South Carolina and a white nationalist rally in Charlottesville have heightened a national debate over whether such symbols should remain on display.
The commission studied what to do with the five soaring Confederate statues that dot Monument Avenue, a prestigious residential street lined with mansions and divided by a grassy median.
The Davis statue "is the most unabashedly Lost Cause in its design and sentiment," the report said in a reference to an interpretation of the war that historians say romanticizes the South and de-emphasizes the role of slavery.
An inscription on the Davis monument, for instance, "styles the Confederate president as a 'Defender of the Rights of States,'" the report noted.
That monument should be removed, pending litigation or changes in state law, said the report, which suggested that one part could be relocated to Davis' grave at Richmond's Hollywood Cemetery.
A state law currently on the books, which the Republican-controlled General Assembly has shown no appetite for changing, prohibits local governments or others from "disturbing or interfering with" memorials to war veterans. The statute is at the center of a lawsuit playing out in Charlottesville over that city's effort to remove two Confederate statues.
Richmond Mayor Levar Stoney said in a statement that he would be studying its recommendations further before taking any other steps, though he said he agreed with the report's finding that "something needs to change."
"Richmond has a long, complex and conflicted history, and the Confederate statues on Monument Avenue represents a shameful part of our past," Stoney said. "As I have said before, the statues on this beautiful street are Lost Cause myth and deception masquerading as history. They are monuments to Jim Crow that do not reflect the qualities of inclusivity, tolerance and equality we celebrate as values in our city today."
When Stoney first announced the formation of the commission, he said the statues should not be taken down but should be supplemented with historical context about why they were built. But after a white nationalist rally in Charlottesville last summer descended into violent chaos, the mayor expanded the panel's mandate to include removal as a possibility.
While the Richmond commission completed its work and a similar study took place in Louisville, Kentucky, many other U.S. cities moved more quickly after the Charlottesville rally to take down their Confederate statues or symbols.
For instance, four Confederacy-related monuments were hauled away in Baltimore just days after the rally.
In Memphis, Tennessee, city leaders used a legal loophole to get around a state law protecting historical memorials by selling the city parks where three Confederate leaders stood to a nonprofit, which swiftly removed the monuments under the cover of darkness.
The panel in Louisville, Kentucky, released a report Saturday saying public displays honoring the Confederacy were unwelcome and not representative of the city today.
In Richmond, the first monument, honoring Gen. Robert E. Lee, was erected in 1890, decades after the end of the Civil War.
The other statues — to Davis, J.E.B. Stuart, Thomas "Stonewall" Jackson and Matthew Fontaine Maury, an oceanographer and commander in the Confederate Navy — were raised in the early 20th Century, when Jim Crow laws were eroding the rights of black citizens.
A statue of black tennis hero Arthur Ashe, a Richmond native, was added to Monument Avenue in 1996, provoking a nationally publicized and racially charged dispute.
One of the panel's suggestions was to commission a monument dedicated to soldiers of the United States Colored Troops, regiments of mostly formerly enslaved men who fought for the Union.
"The juxtaposition to the Confederate Statues could be a powerful statement," the report said.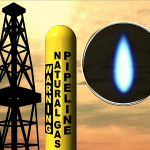 Construction of the Mountain Valley Pipeline is currently on hold in Virginia, but state regulators say this is a temporary suspension — and not a cessation. The Department of Environmental Quality says pipeline officials agreed to a halt in construction until soil erosion and sediment runoff concerns could be addressed. DEQ Director David Paylor says the actions taken were not the result of opposition to the pipeline but as a result of the department following the laws and regulations it is mandated to follow. He spoke with WFIR's Evan Jones: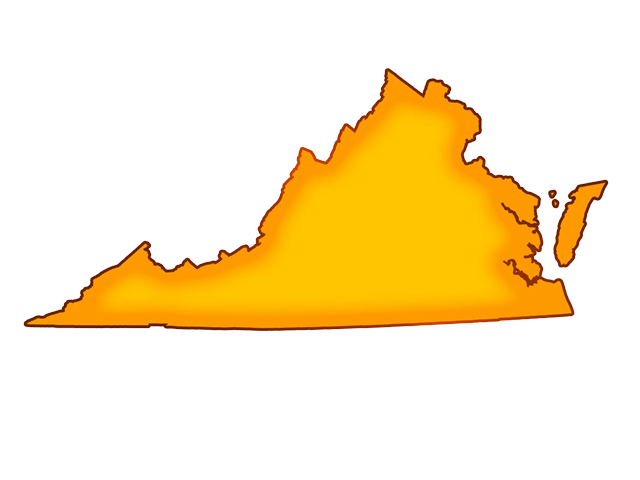 RICHMOND, Va. (AP) — Longer recess for students, legalized slots-like betting machines, and looser regulations on bringing dogs to wineries are a few of the new Virginia laws going into effect Sunday.
The biggest item to come out of the General Assembly this year was a bipartisan agreement to expand Medicaid eligibility to about 400,000 low-income adults. That agreement is part of a state budget that takes effect July 1, but state officials said they don't expect to begin enrolling newly eligible adults into the publicly funded healthcare program until next year.
Lawmakers were also busy passing hundreds of other laws, most of which go into effect on July 1. Here's some notable ones:
DOGS at WINERIES:
The new law allows dogs within designated areas inside or on the premises of wineries, distilleries and breweries, except for areas where food is made.
MORE RECESS:
A new law makes it easier for school boards to lengthen "unstructured recreational time" in public schools.
DRONE SPYING:
A new law will make it a crime to use a drone to "coerce, intimidate or harass" another person.
FELONY THRESHOLD:
Virginia passed a law that will soften the penalties for people caught stealing smaller-dollar items, raising the felony threshold from $200 to $500. Virginia has kept its felony bar at $200 since 1980 and was tied with New Jersey for the lowest in the country.
NURSE PRACTITIONERS:
A new law gives most nurse practitioners broader autonomy to practice without a physician's oversight.
VETERINARIANS AND THE OPIOID EPIDEMIC:
A new law requires veterinarians who dispense controlled substances to submit information about the animal and its owner to the state's prescription monitoring program.
MORE GAMBLING AT HORSE TRACKS:
Lawmakers passed a law to allow slots-like betting machines to revive the shuttered Colonial Downs horse-racing track outside Richmond. Supporters say the law will help revive the state's equine industry while opponents say the law could eventually lead to full-fledged casinos in the state.
HUNTING RACCOONS:
A new law repeals the prohibition on hunting or killing raccoons after 2 a.m. on Sundays.
TEXTING WHILE DRIVING:
Virginia drivers who are caught texting or reading emails while driving through a work zone when workers are present will be subjected to a mandatory $250 fine.
FEMALE GENITAL MUTILATION:
A new law increases the state penalty for female genital mutilation from a misdemeanor to a felony. Parents who consent to the practice, which is common in parts of Africa, the Middle East and Asia, can also be punished.
DNA SAMPLES:
Virginians convicted of certain misdemeanor violations, including trespassing and assault, will be required to provide a blood, saliva or tissue sample for DNA analysis.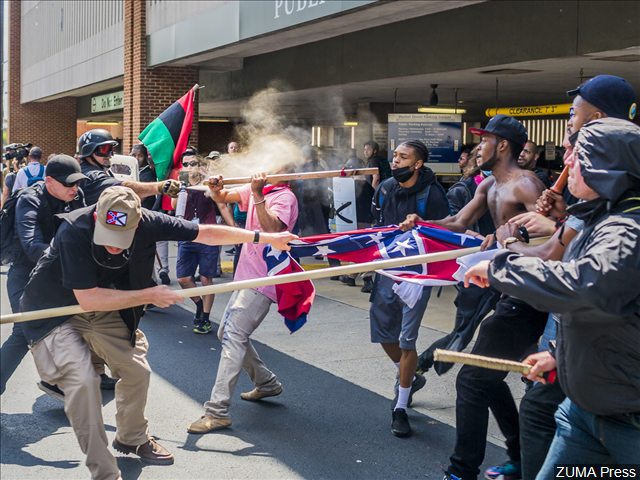 CHARLOTTESVILLE, Va. (AP) — A judge has ordered a woman to pay $5 for yelling curses at the organizer of last year's deadly white supremacist rally in Virginia.
The Daily Progress reports that Jason Kessler sued activist Donna Gasapo for $500 yelling at him outside of a courthouse earlier this year.
Kessler was the primary organizer of the "Unite the Right" white nationalist rally last year, which descended into violence. He said he sued Gasapo to preserve civil public discourse.
Judge Robert H. Downer Jr. ruled Friday that Gasapo could have incited violence when she screamed profanities at Kessler and ordered her to pay $5 in damages.
Gasapo's attorney, Pam Starsia, said her client's comments were protected free speech and she may appeal the ruling.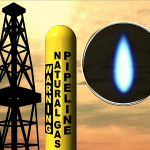 The Virginia Department of Environmental Quality and Mountain Valley Pipeline project teams have agreed to temporarily suspend pipeline installation in Virginia. DEQ Director David Paylor tells us this comes after issues were discovered during inspections, and he says the suspension is temporary:
Paylor says MVP must enhance and restore controls along the route to ensure proper soil erosion and sediment controls are implemented. DEQ will have to approve those changes before construction is allowed to resume.
RICHMOND, Va. (AP) _ Construction of the Mountain Valley Pipeline in Virginia has been halted to address some soil erosion problems. Officials said Friday that the suspension is expected to be temporary for the natural gas pipeline's installation. Construction will resume with approval from Virginia's Department of Environmental Quality. DEQ officials said in a statement that the pipeline will direct crews to enhance and restore erosion and sediment controls along the route. Pipeline officials said in a statement that recent heavy rainfall affected crews' abilities to control erosion. Pipeline officials said they take their "environmental stewardship responsibilities very seriously." The approximately $3.5 billion, 300-mile pipeline will run through West Virginia and Virginia. It's scheduled to be in service by the end of the year. A
number of legal challenges against it are pending.
Virginia DEQ News release: Based on issues identified during inspections and complaint inspections by the Virginia Department of Environmental Quality (DEQ), the Mountain Valley Pipeline (MVP) project team has agreed to temporarily suspend pipeline installation in Virginia. To ensure proper soil erosion and sediment controls are implemented, MVP will direct crews to enhance and restore controls along the pipeline route.
All related construction activities within the project's right of way (a 125-foot wide construction corridor) will resume only after MVP receives approval by DEQ. A list of investigated sites is available on the DEQ website (www.DEQ.Virginia.gov/MVP). DEQ inspectors will continue to be on site to monitor and review pipeline construction throughout the project.
The public is welcome to email complaints to MountainValleyPipeline@DEQ.Virginia.gov or submit pollution reports on the DEQ website at www.DEQ.Virginia.gov/MVP. Public comments, complaints and concerns will be investigated as DEQ receives them.
Mountain Valley Pipeline statement: "Since inception of the Mountain Valley Pipeline (MVP) project, the MVP team has been closely coordinating with the Virginia Department of Environmental Quality (VDEQ) to ensure appropriate soil erosion and sediment controls were implemented, and restored where necessary, along the pipeline route. After direct consultation with VDEQ, and in light of the recent extraordinary rainfall experienced in Virginia, we have agreed to temporarily suspend pipeline installation activities, including welding, trenching, and stringing of pipe, in Virginia. The MVP project team takes its environmental stewardship responsibilities very seriously and wants to redirect its work efforts to focus exclusively on erosion controls affected by recent weather events. As the controls are enhanced and restored at given points along the route, MVP will continue to coordinate with VDEQ to resume full pipeline construction activities in those areas."
BRUSH MOUNTAIN, Va. (AP) – A Virginia Tech professor who locked herself to a piece of construction equipment to protest the Mountain Valley Pipeline has been removed and arrested. The Roanoke Times quotes Virginia State Police Sgt. Rick Garletts as saying Emily Satterwhite will likely be charged with trespassing. The Appalachian studies professor tied herself to a piece of equipment 20 feet above the ground Thursday morning on Brush Mountain in Montgomery County.
Police on cherry pickers cut her free Thursday night. Satterwhite waved to about 30 people gathered near the John Deere excavator as she descended and was met with cheers. Rick Garletts says Satterwhite was jailed after being checked by rescue workers. She had been warned that not voluntarily descending would end in her arrest. She said she would face the consequences.
PREVIOUS: (AP) _ A Virginia Tech professor has climbed atop a piece of construction equipment involved in work on the Mountain Valley Pipeline and locked herself to it. The Roanoke Times reports Emily Satterwhite took up her position on an excavator early Thursday on Brush Mountain in Montgomery County. Satterwhite teaches Appalachian studies and has been active in pipeline protests. State police, sheriff's deputies and officials with the pipeline and the U.S. Forest Service arrived at the scene. According to the newspaper, they advised Satterwhite she would be arrested if she did not come down voluntarily. She responded that she was willing to face the consequences. Satterwhite's demonstration is the latest direct action protesters have taken against the multistate natural gas pipeline. Earlier this year, a number of opponents stationed themselves in trees along the route.