Crime and Public Safety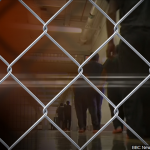 ROANOKE, Va. (AP) — A judge is set to hold a status conference in a federal civil-rights lawsuit filed on behalf of immigrant teens who allege they were severely abused inside a Virginia juvenile detention center.
The Associated Press reported last month on sworn statements from six Latino teens who detailed abuse they said they endured at the Shenandoah Valley Juvenile Center.
The teens said they were beaten while handcuffed, locked up for long periods in solitary confinement, and left nude and shivering in concrete cells.
Lawyers for the detention facility have denied all allegations of physical abuse.
U.S. District Judge Elizabeth Dillon has scheduled a telephone conference call Tuesday to get an update on the case from lawyers for both sides.
Gov. Ralph Northam has ordered state officials to investigate the claims.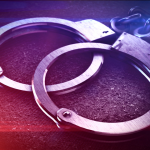 From News Release: On Saturday, June 30, 2018 at around 5:30 p.m., Roanoke Police were notified that Derrell Jones, who was wanted in the June 8, 2018 homicide of Michael Jackson, was currently at a home in Roanoke. Police were able to arrest Jones at a home in the 3600 block of Norway Avenue NW. Jones was taken into custody without incident and charged with Second Degree Murder.
Roanoke Police are still looking for the other suspect wanted in the homicide of Jackson, Shannon Walker. If anyone has knowledge of Walker's location, they are asked to call 911. Callers can remain anonymous. You can also anonymously text in your tip at 274637. Please begin your text with the keyword "RoanokePD" to ensure it is properly sent. Reference case number 18-062301.
Expect to see some eye-catching "rolling billboards" around Roanoke on Monday and Tuesday – courtesy of Andy Parker, the father of slain WDBJ-7 journalist Allison Parker. He is urging people to boycott the July 17 Ted Nugent concert at the Berglund Center and other events there over the veteran rocker's pro-gun stance. Parker will unveil the truck and the billboards it will carry around town on Monday during a 1pm event at Holton Plaza near the Suntrust building downtown. We will have much more from Andy Parker on "the Roanoke Valley's Morning News" on Monday.
A 63-year-old Liberty University professor is charged with attempting to have sexual relations with a minor. The Bedford County Sheriff's office says Stephen Kilpatrick of Forest was arrested yesterday after traveling to meet a person he thought we would be an underage female. Liberty University's website says Kilpatrick is an associate professor of mathematics, but officials there say he is suspended from his duties pending the outcome of the case.
News release: On June 27, 2018, Stephen Kilpatrick, 63, of Forest, VA, was arrested in connection with an ongoing investigation into the online sexual exploitation of a child. Kilpatrick was taken into custody by investigators from the Bedford County Sheriff's Office, assigned to the Southern Virginia Internet Crimes Against Children Task Force, when he traveled to meet who he believed to be an underage female. Kilpatrick was transported to the Adult Detention Center in Bedford, and charged with three counts of violating Code of VA 18.2-370, Indecent Liberties with a Child, and three counts of violating Code of VA 18.2-374.3, Use of Communications Systems to Facilitate Certain Offenses Involving Children. This is an ongoing investigation. If anyone has any information involving this crime, they are asked to contact the Southern Virginia ICAC at 434-534-9521.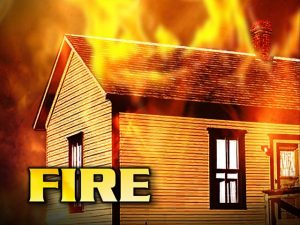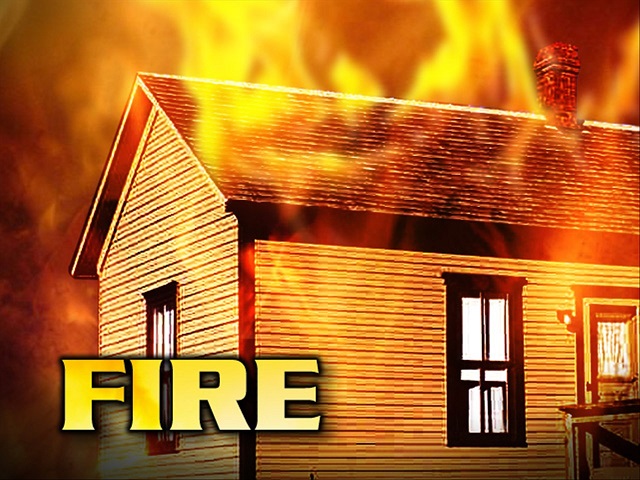 UPDATE: Roanoke County police and fire officials say the man found dead in a house fire earlier this week took his own life. The fire was reported Tuesday morning on Mount Gordon Road in the Hanging Rock area. Under the circumstances, police are not releasing the man's name or any further details.
PREVIOUS from Roanoke County Fire & Rescue: Roanoke County Police conducted a joint investigation with the Fire Marshal's Office following the fire that broke out early this morning on Mount Gordon Road. The body of a 25-year-old male was discovered in a second-floor bedroom where the fire originated. Police and Fire Marshals do not suspect foul play. The flames were contained to the bedroom of origin, but there was smoke damage to the rest of the second floor. Damage estimates are figured at $15,000. The investigation is ongoing.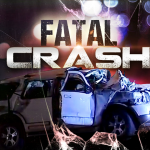 From Virginia State Police: Virginia State Police Senior Trooper T.W. Flight is investigating a single vehicle crash which resulted in a fatality.  The crash occurred Wednesday, (Jun 27), at 3:36 p.m. on Route 8, (Riner Road), one tenth of a mile north of Childress Road in Montgomery County.
A 2007 Buick Lucerne was traveling south on Route 8, when the vehicle ran off the right side of the roadway, overturning several times, ejecting the driver.
The driver of the Buick was identified as Mary Jane Trope, 85, of Riner, Va.  Ms. Trope was not wearing her seatbelt and died at the scene.
The crash remains under investigation.
Update from the Bedford County Sheriff's Office: At approximately 5:00 p.m., the Virginia State Police apprehended Dante Lamont Hubbard near the Bedford County/Campbell County line. The Virginia State Police will be investigating this incident.
PREVIOUS: At 2:09 p.m. Bedford County 911 dispatchers received a call from a motorist reporting a red SUV being operated in a reckless manner traveling east on 460 in the New London area. A Bedford County Sheriff's deputy was in the area and observed the suspect vehicle. When the deputy attempted to stop the vehicle, the black male operating the SUV drove off 460 up the bank onto the Sheetz parking lot and ran into the concrete barrier protecting the gas pumps. He then exited the vehicle and fled on foot. The black male was last seen wearing a black shirt, black pants and blue shoes and was crossing 460 behind the New London Elementary School. The red SUV was reported stolen from the City of Lynchburg over the weekend. Bedford County Sheriff's deputies, Campbell County Sheriff's deputies, Virginia Conservation Police and officers from the Lynchburg Police Department are searching for the black male. A K-9 from the Lynchburg Police Department is also assisting with the search.
Anyone with information on this crime can call the Bedford County Sheriff's Office at 540-586-7827 or Central Virginia Crime Stoppers at 1-888-798-5900 or go online to wwwcvcrimestoppers.org. Enter your tip online at http://p3tips.com or use the P3TIPS app on your mobile device. Crime Stopper callers remain anonymous and could receive a cash reward up to $1,000.00.
WASHINGTON (AP) _ Federal hate crime charges have been filed against a man accused of plowing a car into a crowd of people protesting a white nationalist rally in Charlottesville, Virginia, killing a woman and injuring dozens more. The Department of Justice announced that an indictment returned Wednesday charges 21-year-old James Alex Fields of Ohio with 30 crimes, including one count of a hate crime resulting in the death of Heather Heyer, and 28 other hate crimes involving an attempt to kill other people who were injured. Fields already faces state charges of first-degree murder and other crimes. Fields was photographed hours before the attack with a shield bearing the emblem of one of the hate groups taking part in the rally. He has been in custody since then.
From the U.S. Attorney for the Western District of Virginia: Charlottesville, VIRGINIA – A federal grand jury sitting in the U.S. District Court for the Western District of Virginia in Charlottesville today charged an Ohio man with federal hate crimes, including a hate crime act that resulted in the death of Heather Heyer, for his actions during the Aug. 12, 2017 "Unite the Right Rally" in Charlottesville. Attorney General Jeff Sessions, FBI Director Christopher Wray, Acting Assistant Attorney General John Gore of the Civil Rights Division, United States Attorney Thomas T. Cullen of the Western District of Virginia, and Special Agent in Charge of the FBI's Richmond Division Adam S. Lee, made the announcement.
James Alex Fields Jr., 21, of Maumee, Ohio, was charged in an indictment returned earlier today with:
one count of a hate crime act resulting in the death of Heather Heyer (18 U.S.C. § 249);
28 counts of hate crime acts causing bodily injury and involving an attempt to kill (18 U.S.C. § 249); and
one count of racially motivated violent interference with a federally protected activity (18 U.S.C. § 245(b)(2)), resulting in the death of Heather Heyer, for driving his car into a crowd of protestors on a downtown street in Charlottesville, Virginia.
"At the Department of Justice, we remain resolute that hateful ideologies will not have the last word and that their adherents will not get away with violent crimes against those they target," Attorney General Jeff Sessions said. "Last summer's violence in Charlottesville cut short a promising young life and shocked the nation. Today's indictment should send a clear message to every would-be criminal in America that we aggressively prosecute violent crimes of hate that threaten the core principles of our nation. I want to thank the FBI as well as our fabulous prosecutors Stephen Curran, Christopher Kavanaugh, and Rachel Kincaid for their hard work on this case."
"As this case indicates, our office will aggressively prosecute hate crimes and other civil-rights offenses committed because of the actual or perceived race, color, religion, or national origin of any individual or group," U.S. Attorney Thomas T. Cullen stated. "We are grateful to the FBI and our state and local law-enforcement colleagues who conducted the parallel federal and state investigations in a cooperative fashion, enabling us to vindicate this critical federal interest."
"Hatred and violence have no place in our communities," said FBI Director Christopher Wray. "The investigation of hate crimes is a top priority of the FBI, and we will continue to work with our partners to ensure those who perpetrate such despicable acts are held accountable."
"The events of Aug. 12, 2017, in Charlottesville are a grim reminder of why the FBI prioritizes its investigations of civil rights violations among the top of its criminal programs. I hope today will also be a reminder to those who are motivated by hate and intent on committing violence; we are going to be there, just as we were in this case," said FBI Special Agent in Charge Adam S. Lee of the Richmond Division, who also oversees the office in Charlottesville. "I want to thank the Civil Rights Division and the United States Attorney's Office for their outstanding partnership, my team of FBI agents and analysts who worked tirelessly to put the case together, and the business owners and residents of Charlottesville who worked with us and provided a massive volume of evidence in this case."
According to the indictment, on or before Aug. 8, 2017, Fields decided to attend the Unite the Right Rally in Charlottesville, Virginia. The Unite the Right rally was scheduled to occur on Aug. 12, 2017, at Emancipation Park and was widely publicized on social media and internet sites associated with white supremacist individuals and groups.
On the morning of Aug. 12, 2017, Fields arrived in and around the vicinity of Emancipation Park in Charlottesville. Multiple groups and individuals, including Fields, engaged in chants promoting or expressing white supremacist and other racist and anti-Semitic views. After an "unlawful assembly" was declared, rally participants, including Fields, dispersed the area. Fields returned to his vehicle and soon after drove to the vicinity of the intersection of Fourth and East Market streets in downtown Charlottesville.
As alleged in the indictment, Fields drove his car onto Fourth Street, a narrow, downhill, one-way street in downtown Charlottesville. At around the same time, a racially and ethnically diverse crowd of individuals was gathered at the bottom of the hill, at the intersection of Fourth and East Water streets. The indictment alleges that Fields slowly proceeded in his vehicle toward the crowd, stopped, and then observed the crowd while idling in his vehicle. Many of the individuals in the crowd were chanting and carrying signs promoting equality and protesting against racial and other forms of discrimination. With no vehicle behind him, Fields slowly reversed his vehicle to the top of the hill near the intersection of Fourth and Market streets. Fields then rapidly accelerated, ran through a stop sign and across a raised pedestrian mall, and drove directly into the crowd, striking numerous individuals, killing Heather Heyer, and injuring many others. Fields's vehicle stopped only when it struck another vehicle near the intersection of Fourth and Water streets. He then rapidly reversed his vehicle and fled the scene.
The investigation of the case was conducted by the Federal Bureau of Investigation. United States Attorney Thomas T. Cullen, Assistant United States Attorney Christopher Kavanaugh and Stephen Curran and Rachel Kincaid, trial attorneys with the Civil Rights Division of the Department of Justice, are prosecuting the case for the United States.
An indictment is a formal accusation of criminal conduct, not evidence of guilt. The defendant is presumed innocent unless proven guilty.
UPDATE: A judge has sentenced David Eisenhauer to 50 years in prison for abducting and killing 13-year-old Nicole Lovell.  It followed an emotional sentencing hearing that heard from Lovell's family members, along with former high school teachers and a classmate of Eisenhauer.
PREVIOUS: CHRISTIANSBURG, Va. (AP) – A former Virginia Tech student convicted of killing a 13-year-old girl to hide his relationship with her is facing a lengthy prison sentence. A two-day sentencing hearing for David Eisenhauer is scheduled to begin Tuesday. Eisenhauer pleaded no contest in the 2016 stabbing death of Nicole Lovell, a 7th-grader from Blacksburg. Prosecutors said Eisenhauer told his alleged accomplice, Natalie Keepers, that he may have had sex with Lovell at a party, but couldn't remember because he blacked out and woke up later in a ditch. Keepers is scheduled to stand trial in September on charges of being an accessory before the fact and concealing a body.
When Eisenhauer entered his plea in February, Judge Robert Turk said he faces a sentence of up to life, plus 15 years.