Crime and Public Safety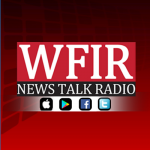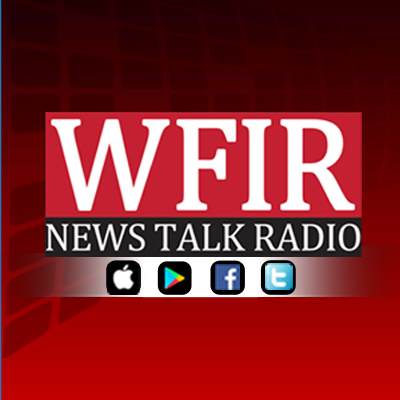 A Roanoke man faces multiple charges for allegedly leading police on a high-speed chase that started in Vinton, continued through Bedford County, and ended in Franklin County. Vinton Police say it started overnight when an officer tried to pull over 35-year-old Jordan Overstreet for a traffic violation, and it did not end until State Police deployed stop sticks on US 122. Police say Overstreet is charged with felony eluding, and he is also wanted in Franklin County for a probation violation.
Seven years after Heather Hodges disappeared, the Franklin County Sheriff's Office says it has a "suspect", but they are not saying much beyond that. For years, they have said there is a "person of interest", but this is one of the few, if only, times they have used the word "suspect". The latest from WFIR's Evan Jones.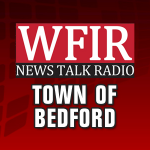 Town of Bedford Police are looking for a man who allegedly pulled out a handgun twice in the last two days. Police say it first happened yesterday when 28-year-old Lamar Milner was arguing with another man over living arrangement. Then police say today, when three men threatened Milner outside his residence, he again showed his weapon. At last word, officers had not found Milner.
Here is the news release on the department's Facebook page: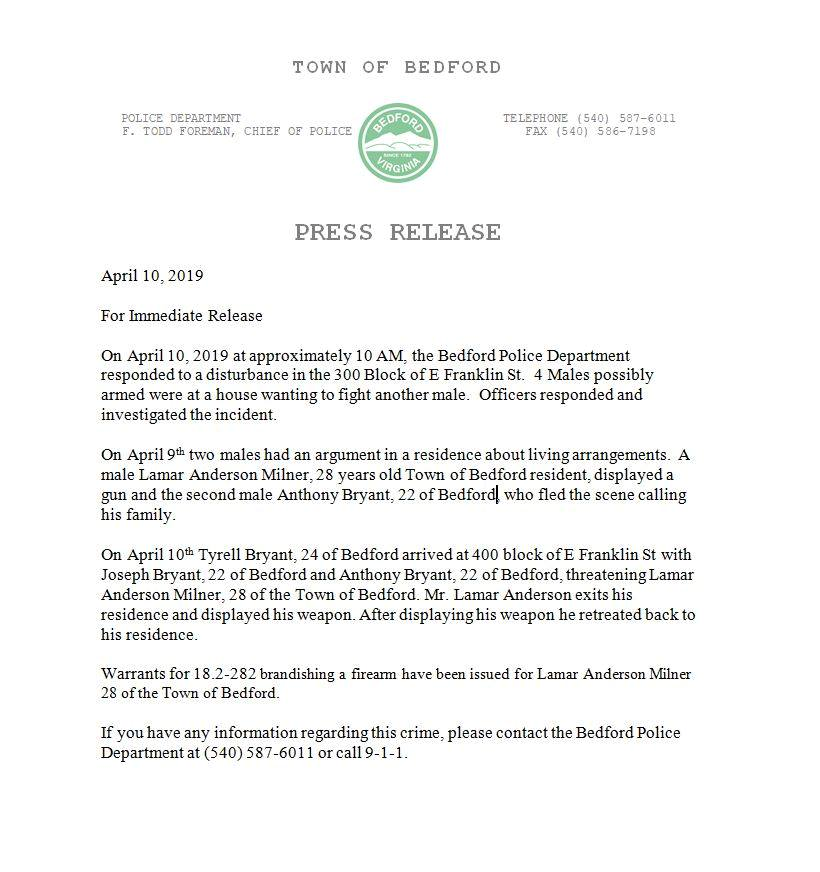 The Franklin County Sheriff's Office says seven years after Heather Hodges disappeared, "we do have a suspect in the case", but there is no arrest  yet. Investigators said as soon as two months after her disappearance that they had identified a "person of interest" in the case, but the word "suspect" has rarely, if ever, used been before. Hodges was last seen alive in April of 2012, spending time with her family before she was dropped off at the home she shared in Rocky Mount with her then-boyfriend; Paul Jordan reported her missing two days later. Hodges was never seen again, and her body has never been found. She left behind a two-year-old daughter.
News release: The Franklin County Sheriff's Office was asked yesterday and last night by numerous media outlets about a comment in reference to the anniversary of the disappearance of Heather Hodges. Please know that we have been, and continue to, work diligently to solve the disappearance of Heather Hodges. We do have a suspect in the case and will continue to work to bring justice for the family. We are not ready to speak about the suspect yet, we are continuing to work to insure a conviction in the case.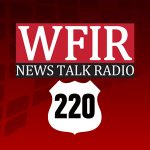 A traffic stop in Boones Mill led to the arrest of the driver for outstanding warrants that include abduction and kidnapping – and the passenger for drug possession charges. It happened last week on US 220. 42-year-old Stevens Clemmons of Danville faces felony charges in Lynchburg. His passenger, Noah Long of Danville, is charged with possession of cocaine.
News release: On 4/3/19, deputies from the Franklin County Sheriff's Office were conducting saturation patrol on Virgil H. Goode Hwy. The purpose of the saturation patrol is to increase visibility of law enforcement on certain roads within the county and to enforce the Code of Virginia, specifically as it pertains to drug offenses. Deputies stopped a vehicle in the Boones Mill area for following too closely and contacted 42-year-old Steven L. Clemmons of Danville. Mr. Clemmons was the operator of the vehicle and was wanted out of Lynchburg, VA on multiple charges that include abduction and kidnapping. The passenger of the vehicle, Noah Long, was charged with Possession of a Schedule I or II controlled substance. Clemmons was arrested on the outstanding charges and is currently being held in the Blue Ridge Regional Jail in Bedford. Long was released on 4/4/19 on a $2,500.00 secured bond.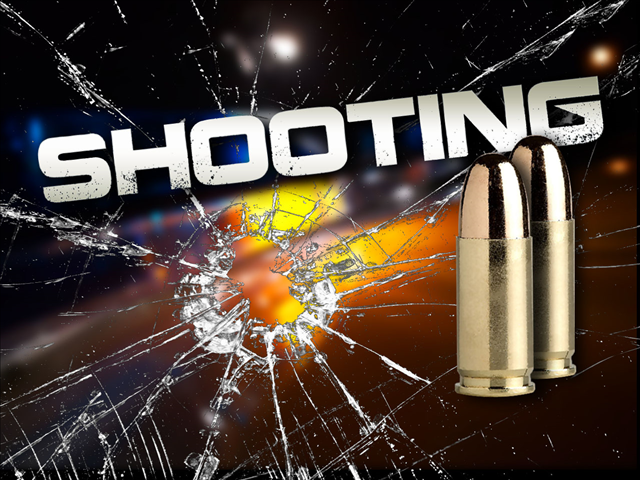 UPDATE from Roanoke Police: In reference to the incident below, Roanoke Police have identified the victim as Kevin Morris, 49 of Roanoke. Roanoke Police continue to investigate leads in this incident. We are unable to release further details at this time as the investigation is on going.
PREVIOUS: One suspect is still at large after a shooting earlier this morning near 6th and Murray in southeast Roanoke. Police say the victim was walking out of his home to go to work when he was shot in his yard. The victim tells police that he saw the shooter but could not identify them. Authorities believe the incident is possibly domestic related. Police have closed off parts of 6th Street and Murray Street as part of the investigation.
The TSA says a Lynchburg-area woman was nabbed with a loaded handgun in her carry-on bag yesterday at Roanoke-Blacksburg Regional Airport. Officials say the nine-millimeter weapon was loaded with 10 bullets. The woman was not named; police cited her on a weapons charge and confiscated the gun. This is the first such incident this year at ROA. Last year, there were six.
News release: ROANOKE – A Lynchburg, Virginia, area woman was stopped by the Transportation Security Administration with a loaded handgun at the Roanoke-Blacksburg Regional Airport checkpoint on Monday, April 8th. The TSA officer who was staffing the checkpoint x-ray monitor detected the 9mm caliber handgun inside the woman's carry-on bag. The gun was loaded with 10 bullets.  TSA officials notified the airport police, which responded to the checkpoint, confiscated the handgun and cited the woman on a weapons charge. It marks the first gun that TSA officers have detected at the airport so far this year. In 2018, six guns were caught at the airport's checkpoint. The woman is a resident of Forest, Virginia, in Bedford and Campbell counties.
As a reminder, individuals who bring firearms to the checkpoint are subject to federal civil penalties of up to $13,000. This applies to travelers with or without concealed gun carry permits because even though an individual may have a concealed carry permit, it does not allow for a firearm to be carried onto an airplane. A typical first offense for carrying a handgun into a checkpoint is $3,900. The complete list of penalties is posted online here: https://www.tsa.gov/travel/civil-enforcement.
Passengers are permitted to travel with firearms in checked baggage if they are properly packaged and declared. Firearms must be unloaded, packed in a hard-side case, locked, and packed separately from ammunition. Firearm possession laws vary by state and locality. Travelers should familiarize themselves with state and local firearm laws for each point of travel prior to departure.
TSA has details on how to properly travel with a firearm posted on its web site here: http://www.tsa.gov/traveler-information/firearms-and-ammunition. Airlines may have additional requirements for traveling with firearms and ammunition. Travelers should also contact their airline regarding firearm and ammunition carriage policies.
A Franklin County man is being sought for allegedly fleeing the area to avoid drug and firearms charges. The Sheriff's office says 20-year-old Timothy Cleary of Rocky Mount may have left Virginia. Officials say they found two-and-a-half pounds of marijuana, other drugs and lots of cash when searching two different Rocky Mount-area homes in the last three weeks.
From the Franklin County Sheriff's Office: On the March 14, 2019 Narcotics Investigators with the Franklin County Sheriff's Office executed a drug related search warrant in the 200 block of Ridgeacre Drive in the Rocky Mount community of Franklin County.  During the search warrant investigators seized from the tenant, Timothy Shane Allen Cleary, approximately 2 ½ pounds of marijuana, over 1,500 dollars in U.S. Currency, packaging materials, digital scales, and a semi-automatic handgun.   On April 1, 2019 Investigators with the Franklin County Sheriff's Office executed a second search warrant involving Cleary. This time the search warrant was executed in the 400 block of Lavender Lane in the Rocky Mount community of Franklin County. This time Cleary was found to be in possession of over one-half ounce marijuana, numerous vape style cartridges containing THC distillate and over 2,400 dollars in U.S. Currency. Felony Warrants [on drug and firearms counts] have been obtained for Cleary. Cleary is currently evading arrest and is believed to have fled the state. Anyone with information on Cleary's whereabouts is encouraged to contact Capt. Caldwell at the Franklin County Sheriff's Office at 540-352-5174. This investigation is continuing, and additional charges may be pending.
From Virginia State Police: At 9:30 a.m. this morning units with the Counter-Terrorism Criminal Interdiction Unit of the Virginia State Police attempted to stop a white, 4-door, 2014 Toyota which was traveling south on Interstate 81 at the 158 mile marker. The vehicle was identified as being stolen from the State of New York. When troopers activated their emergency equipment the vehicle fled a high rate of speed, driving in a reckless manner; in an attempt to get away from the troopers.
The vehicle continued south on Interstate 81, then crashed at the 149 mile marker. The vehicle ran off the left side of the roadway, crossing the median into the north bound lanes and came to rest on the right shoulder of the roadway. No other vehicles were involved in the crash.
Two males and a female have been arrested. Jarvis A. Sayles, 21, of Roanoke, VA, was identified as the driver of the stolen vehicle. Sayles is being charged with Driving while Suspended, Hit and Run, Felony Attempt to Elude and Possession of Marijuana. Amanda R. Valderrma, 22, of Brooklyn, NY, is being charged with Possession of Marijuana. The third subject, a male, has not been identified at this time. The unidentified male will also be charged with Possession of Marijuana.
The car was stolen from a restaurant the evening of April 3, 2019 from the State of New York.
The event remains under investigation.
200 plus suspects and fugitives were arrested in Roanoke area over the past three months for charges that drug trafficking and possession of firearms by a felon. More about "Operation Triple Beam" from WFIR's Gene Marrano: