Crime and Public Safety
Update: Virginia State Police have cancelled a Senior Alert for missing 88-year-old, James Oliver Tyson.
Per State Police policy, Senior Alerts have to be cancelled after a certain amount of time. This does not indicate if Tyson has been found or not.
From news release: The Virginia State Police has issued a Senior Alert on 08/25/2018 at 0059 hours.
The Virginia State Police is looking for James Oliver Tyson, a white male, 88 years old, height 5'11", weight 201 pounds, with blue eyes, and white hair. He is wearing a short sleeve light blue button up shirt, khaki or brown pants and brown dress shoes.
He is believed to be in danger and was last seen on 08/24/2018, at 1530 hours, in Bath County, Virginia.
Additional information: he is operating a 2007 red Chevrolet pickup with a Virginia license plate of J9024. He is a resident of Spotsylvania County.
The missing senior suffers from a cognitive impairment and his disappearance poses a credible threat to his health and safety. He made need medical attention.
Please contact the Virginia State Police Dispatch at 1-540-898-7767 if located.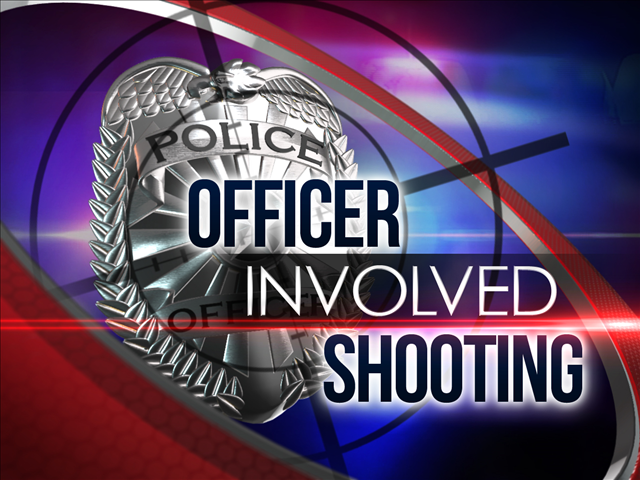 CHRISTIANSBURG, Va. (AP) — A southwest Virginia sheriff's office says deputies fatally shot an armed man after he ignored commands and approached them "in a threatening manner."
The Montgomery County Sheriff's Office said in a news release that deputies responded to a 911 call about a "disturbed individual" at a home in the Christiansburg area Saturday morning.
The news release says the deputies encountered an 18-year-old male who produced a firearm, ignored commands to stop and continued moving toward the deputies "in a threatening manner."
The sheriff's office says the deputies shot the man, then summoned rescue personnel and rendered first aid. The man was pronounced dead at a hospital at 9:45 a.m.
The deputies were unharmed. They were not immediately identified, nor was the suspect.
Virginia State Police will investigate the shooting.
No further details were immediately released.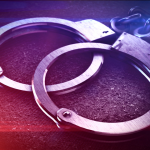 A Virginia State Police special agent faces federal charges of lying to the FBI about "inappropriate and sexual relationships with confidential informants." 46-year-old Shade Workman of Bluefield was arrested this morning.
From the U.S. Attorney's Office for the Western District of Virginia: A A Virginia State Police Special Agent, formerly assigned to the Tazewell County High Intensity Drug Task Force, was arrested this morning on a federal criminal complaint charging him with lying to a federal agent. United States Attorney Thomas T. Cullen and Special Agent in Charge Adam S. Lee of the FBI's Richmond Division made the announcement. Shade Workman, 46, of Bluefield, Va., was arrested this morning and charged in a federal criminal complaint with one count of lying to a federal agent.
"By engaging in this criminal conduct and lying to the FBI, this trooper betrayed the trust of the esteemed Virginia State Police and the citizens he was sworn to protect," U.S. Attorney Cullen stated.  "The United States Attorney's Office, along with our partners at the FBI, are committed to investigating and prosecuting allegations of corruption by law-enforcement officers."
"The Virginia State Police is one of the nation's premier law enforcement agencies.  The FBI works closely with VSP's outstanding leadership and its superlative men and women to keep the Commonwealth safe and to mitigate the most serious criminal and national security threats, every day.  They partner with us even when those threats come from within," Special Agent Lee said today. "Workman made a series of poor choices which were inconsistent with the high ethical rigor of an agency like VSP and which violated federal law.  It is my hope that this case makes clear to our Virginia communities that they are protected by the best – and only the best."
According to the criminal complaint and affidavit, Workman made false statements to agents of the Federal Bureau of Investigation who were investigating allegations of Workman's inappropriate relationships with confidential informants.  As stated in the affidavit, when questioned, Workman falsely denied having inappropriate and sexual relationships with confidential informants and also denied instructing a confidential informant to destroy evidence of those relationships.
The investigation of the case was conducted by the Federal Bureau of Investigation and the Virginia State Police. Assistant United States Attorney Zachary T. Lee will prosecute the case for the United States.
A criminal complaint is only a charge and not evidence of guilt.  The defendant is entitled to a fair trial with the burden on the government to prove guilt beyond a reasonable doubt.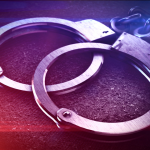 Roanoke Police say the man already wanted for a bank robbery yesterday is also charged now with taking money last night from a northwest business. Police say 46-year-old Stewart Jamison first robbed the Freedom First downtown branch in the afternoon before taking cash from the register yesterday evening at a business on Melrose Avenue near the Salem line. He was arrested last night at a motel not far away from the second robbery.
From Roanoke Police: On August 21, 2018 at around 7:15 p.m., officers responded to a robbery call at a business located in the 5000 block of Melrose Avenue NW. The store clerk told officers the suspect was completing a transaction when he reached into the cash register and grabbed an undisclosed amount of cash from the drawer. The clerk advised the suspect left the store parking lot in a dark colored sedan. Officers determined the suspect was Stewart Jamison – the same person wanted in connection with a bank robbery earlier that day. Officers were able to locate the vehicle involved in the robbery at the Embassy Inn on Melrose Avenue. Jamison was found in the Embassy Inn and taken into custody without incident.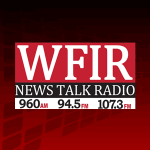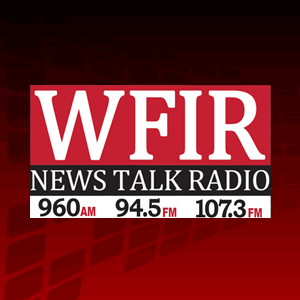 Its a sign of recent times – workshops dealing with violence in the work-place and an active shooter. More on the upcoming session being hosted by Roanoke City and the county from WFIR's Gene Marrano:
From The Franklin County Sheriff's Office: The Franklin County Sheriff's Office is currently investigating the homicide of Malcolm R. Ausborne, age 32, of Martinsville, VA.
On 8/18/2018 shortly after 3:00 AM, the Franklin County Sheriff's Office Emergency Communications Center received a 9-1-1 call to Dawnridge Ln. in the Henry community of Franklin County on a report of a gunshot victim. A resident at the Dawnridge Ln. address placed the call to 9-1-1. Deputies arrived on the scene to find Ausborne in the doorway of the residence with a gunshot wound to the head.
Medical units from the Franklin County Department of Public Safety arrived on scene and attempted to resuscitate Ausborne without success.
According to a witness at the scene, Ausborne and Spencer were both at the residence drinking when an argument ensued. Franklin County deputies were also able to locate the suspect, Brian A. Spencer, at the residence, which belongs to Spencer.
Spencer was arrested and charged with second degree murder. Spencer is currently being held in the Western Virginia Regional Jail without bond. Anyone with additional information related to the homicide of Malcolm Ausborne is encouraged to contact the Franklin County Sheriff's Office, Capt. Caldwell at 540-352-5174.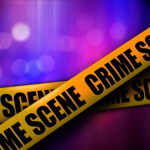 Roanoke Police are looking for a murder suspect. Police say 18-year-old Marcus Clark, Junior faces charges for yesterday's shooting death of 24-year-old Rashard Jessup. Officials say it happened around five pm at a home near 18th Street and Orange Avenue Northwest. The victim and alleged gunman knew each other, say police, and there is no apparent threat to the general public.
From Roanoke Police: On August 16, 2018 at around 5 p.m., Roanoke Police responded to a report of a person with a gunshot wound in the 700 block of 18th St NW. On arrival, officers located Rashard Jessup, 24 of Roanoke, inside a residence with a gunshot wound. Roanoke Fire-EMS transported Jessup to Carilion Roanoke Memorial Hospital where he was later pronounced deceased. Roanoke Police have obtained a warrant for Marcus Clark, Jr., 18 of Roanoke, for Second Degree Murder in connection with this incident. Jessup and Clark are known to one another. Roanoke Police do not believe there is any immediate threat to the community concerning this incident. If anyone has information about the location of Marcus Clark, Jr., please call 911 and share what you know.
Christiansburg Police hope some overnight surveillance video helps them find the man suspected for a rash of vehicle break-ins – more than 40 of them in recent weeks. The video was taken early this morning, showing a man entering three different vehicles – along with showing the car that he and an accomplice were using.
News release: The Christiansburg Police Department is seeking the public's assistance in identifying a suspect who was captured on video breaking into cars. Over the past few weeks, the community has experienced a rash of vehicle break-ins, resulting in money and valuables being stolen from vehicles in residential neighborhoods. In the early morning hours of August 15, images of the suspect – and the car that he and an accomplice were driving – were captured by a residential security camera at the residence of one of the victims. The thefts are occurring overnight, and unlocked vehicles have been targeted. To date, more than 40 cars have been broken into.
The Christiansburg Police Department would like to remind everyone of the importance of always locking your vehicle, even when at home. If you have any information about this incident or the individual or vehicle in the video, please contact Christiansburg Police Detective Nolen at (540) 382- 3131 ext. 321.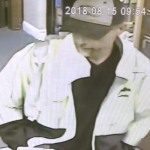 Roanoke County Police are looking for the man who walked into the King Tobacco Store on Williamson Road last night, showed a firearm and demanded money. Police say he took off in a dark-colored vehicle. No word on how much was taken.
News release: On Wednesday night at approximately 9:50, officers responded to King Tobacco Store on Williamson Road in reference to a robbery. Information was received that a white male entered the store wearing a reflective construction‐style jacket, blue jeans, black shirt, and a ball cap with a Chevrolet logo. The suspect displayed a firearm and demanded money from the clerk. The suspect fled the scene in a dark colored vehicle with an undisclosed amount of U.S. currency.
Roanoke County Police seek the public's assistance in identifying the suspect in the attached photos. Anyone with information about this crime is asked to call the Roanoke County Police Department at (540) 777‐8641.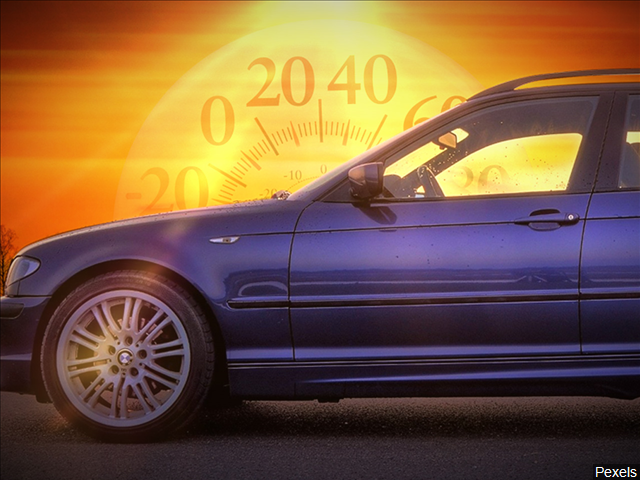 Reports say there is no acceptable amount of time to leave a child alone in a hot vehicle, as WFIR's Ian Price reports: Continue reading →