Crime and Public Safety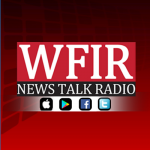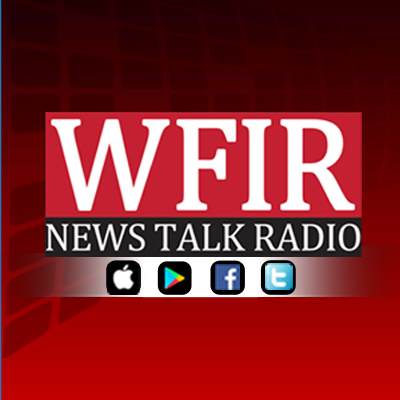 State and local law enforcement have spent much of the day looking for a barefoot man who ran off from a traffic stop along I-81 in Montgomery County. State Police say it happened between the Elliston and Christiansburg exits. Tracking dogs are assisting officers and sheriff's deputies in the search.
News release: State Police is looking for a wanted subject which ran from a traffic stop on Interstate 81 in the area of the 123.9 mile marker. The subject ran on foot toward Friendship Road. Montgomery County Sheriff's Office, Christiansburg Police Department and Blacksburg Police Department are also assisting. VSP and Montgomery County K-9's are tracking the subject at this time. The subject is a Hispanic male, which is wearing blue jeans and is barefoot.

The annual community event known as "National Night Out" brings together neighbors and the local police departments they usually encounter in less casual settings. It returns tomorrow night for a 35th year as WFIR's Gene Marrano reports:
UPDATED FRIDAY PM:  A 12-year-old Chinese tourist has been found safe in New York a day after her tour group reported her missing from a Washington-area
airport. Metropolitan Washington Airports Authority Police said JinJing Ma was found Friday in the custody of her parents in Queens, New York. Authority police Chief David Huchler said at a news conference Friday that the girl excused herself to go to the bathroom Thursday after getting her passport at Ronald Reagan Washington National Airport. He said the girl met a woman, changed clothes and got into an SUV with New York tags. Huchler says a couple had earlier approached JinJing Ma while her tour group was at the World Trade Center. He says there appeared to be a link between that couple and the people she met at the airport.
PREVIOUS: A statewide Amber Alert has been issued for a 12-year-old girl from China abducted from Reagan National Airport while visiting the U.S. with a tour group. State police say JinJing Ma is believed to be in extreme danger.
AMBER ALERT: The Virginia State Police and the Virginia Missing Children Clearinghouse has issued an AMBER Alert on behalf of the Metro Washington Airport Authority, for a child abduction that occurred on August 2, 2018, Reagan Washington National Airport. The child is believed to be in extreme danger and was last seen leaving the airport on August 2, 2018. Abducted is JinJing Ma, Asian, Female, Black hair, Brown eyes, 12 years of age, 4 foot 11 inches tall, weighing 90 lbs. 12 year old Individual was in America from China on a tour group. She received her passport just prior to checking in and left her group. She met up with an unknown middle age Asian female, who assisted her in changing clothes. They then walked together to the arrivals area of the airport and disappeared out of camera view. The child is believed to have been abducted by an unknown Asian, Female, Black hair, approximately 40 years of age, wearing a black dress. A witness stated he may have seen same woman in NYC meet up with victim and hand her food. For further information contact the Metro Washington Airport Authority at 703-417-2400 or visit www.vaamberalert.com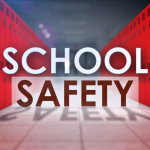 As a southwest Virginia school system prepares to arm some teachers, the two major party candidates for Senate have differing viewpoints on the idea. Republican Corey Stewart says he is all for training selected teachers and staffers in Lee County schools to carry concealed weapons. Democrat Tim Kaine says he doesn't think that is best way to ensure school safety, but he defers to Lee County to make this a local decision. WFIR's Evan Jones has more:
08-03 Arming Teachers Wrap-WEB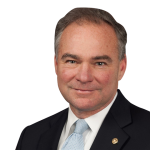 US Senator Tim Kaine has co-sponsored a bill that would stop the publication of 3-D gun blueprints. A federal judge has issued temporary restraining order by Kaine wants to make that stoppage permanent as WFIR's Gene Marrano reports: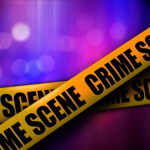 Roanoke Police say shoplifting suspects tried to run over an officer with a vehicle — then took off until state police later took them into custody. Officers were called today to the Towne Square Shopping Center, and police say that's where a juvenile pushed one to the ground and 28-year-old Fuquan Goode of Bedford tried to run her over. Both face various felony charges, as does 18-year-old Brenda Stout of Roanoke.
News release: On Thursday August 2, 2018 at around 10:45 a.m., officers were dispatched to the Towne Square Shopping Center on a shoplifting call. The responding officer was able to identify and locate the suspects – 28-year-old Fuquan Goode of Bedford, 18-year-old Breana Stout of Roanoke and a juvenile male.
As the officer attempted to arrest Goode, the juvenile suspect assaulted her. The three suspects then fled to a vehicle in the parking lot. The officer attempted to stop and arrest the suspects again, when Goode pushed her to the ground, assaulted her again and then attempted to run her over with the vehicle. The vehicle then fled the scene and other responding officers started a pursuit. The officer who was assaulted was not seriously injured.
We ended the pursuit when the suspects' vehicle headed into Roanoke County's jurisdiction. At that time, the Virginia State Police took over and arrested the suspects.
Goode is facing charges of obtaining merchandise under false pretenses, petty larceny, grand larceny, assault and battery, attempted aggravated assault on law enforcement, assault and battery on law enforcement, fleeing from law enforcement and felony eluding. Stout is facing grand larceny charges. The male juvenile is facing charges of assault on law enforcement, felony obstruction of justice with force and petty larceny.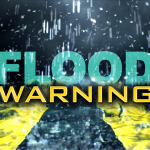 The National Weather Service in Blacksburg has issued a Flood Warning for Urban Areas and Small Streams in Eastern Roanoke County in west central Virginia, The City of Roanoke in west central Virginia and Northwestern Franklin County in west central Virginia until 700 PM EDT. At 303 PM EDT, Doppler radar indicated thunderstorms producing heavy rain which will cause flooding. Some locations that will experience flooding include Roanoke, Vinton, Boones Mill, Hollins and Poages Mill. This includes The following location: Roanoke Regional Airport.
PRECAUTIONARY/PREPAREDNESS ACTIONS: Turn around, don`t drown when encountering flooded roads. Most flood deaths occur in vehicles. Excessive runoff from heavy rainfall will cause flooding of small creeks and streams, urban areas, highways, streets and underpasses as well as other drainage areas and low lying spots.
UPDATE: Police say 88-year-old John Wimbush has been found safe in the Washington, D.C., and a woman is custody awaiting extradition to Virginia. Wimbush is under evaluation at the Veteran's Affairs Hospital in Washington D.C., but officials say he appears to be in good health. Valerie Condell will face charges in Martinsville for his abduction.
Previous news release: The Martinsville Police Department is looking for John Alee Wimbush, an 88-year-old, black male, height 5′ 06″, weight 176 lbs, with brown eyes, and black/gray hair. He was last seen wearing, a blue shirt, jacket and blue jeans. He also uses a cane to walk. He is believed to have been abducted and in danger. He was last seen on Aug. 1, 2018 at 10:28 a.m. on Forest Street in Martinsville, Virginia. He is believed to be with Valerie Vianna Swinson (AKA Valerie Vianna Condell), a 59-year-old, black female, height 5′ 08″, weight 167 lbs, with brown eyes, and black/blonde hair. She was last seen wearing a black and white striped tank top.
They are believed to be traveling in a 2017 Nissan Pathfinder with an unknown registration. Their possible direction of travel is I-81 north to I-95 north to Fort Washington, Maryland. Please contact the Martinsville Police Department at 1-276-403-5328 if you have seen Mr. Wimbush or have information about his whereabouts. Complete information on this alert can be found at http://www.vasenioralert.com/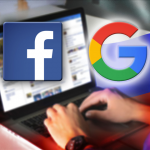 Virginia Senator Mark Warner says effectively dealing with foreign countries' efforts to impact America's election process is a constant — and growing challenge. This seems to be one area where both parties appear to be in general agreement. Warner is the senior Democrat on the Senate Intelligence Committee, which heard yesterday from social media experts, as WFIR's Evan Jones reports.
A Bedford County man faces child pornography charges as part of the Bedford County Sheriff's ongoing efforts to investigate sexual exploitation of children. Officials say 24-year-old Gordon Goff was arrested after law enforcement executed a search warrant at his Thaxton-area residence.
From the Bedford County Sheriff's Office: On July 30, 2018, Gordon Matthew Goff, 24, of Rocky Ford Rd, Bedford, was arrested in connection with an ongoing investigation into the sexual exploitation of children.  Investigators with the Southern Virginia Internet Crimes Against Children Task Force, from both the Bedford County Sheriff's Office and the Town of Bedford Police Department, participated in the investigation, and execution of a search warrant at his residence.
As a result of the investigation, Goff was arrested on two counts of violating the Code of Virginia statute 18.2-374.3, Use of communications systems to facilitate certain offenses against children, and one count of violating the Code of Virginia statute 18.2-374.1, Production, publication, sale, financing, etc., of child pornography.  
This investigation is ongoing, and additional charges may be pending.  If anyone has any information related to this investigation, please contact the SOVA ICAC at 434-534-9521.