Crime and Public Safety
(update 6:20 pm) SALEM – The Virginia Department of Transportation has made good progress today on plowing and treating roads throughout western Virginia. Interstates and primary routes are in clear to minor condition, which means they are mostly clear with isolated slick spots.  Today, crews have been treating secondary roads (those numbered 600 and above) and neighborhood streets but icy patches are remaining.  Many of these routes have been plowed or treated, but crews will continue working tonight and into tomorrow.
Equipment operators have been pushing slushy areas where possible, plowing snow on routes where it accumulated, and treating icy roads with salt and abrasives.  Crews also have been responding to downed trees on roadways. Heavy equipment is being used on mountaintop routes and other colder areas to remove frozen slush and ice from locations where it has bonded to roadways. 
Refreezing is a concern tonight and into tomorrow as any wet roads will become icy as temperatures fall well below freezing overnight.  Drivers should not expect bare pavement as icy patches remain on plowed and treated roads and wet areas will refreeze overnight.
On 1/3/19, members of the Franklin County Sheriff's Office Special Investigations Unit began an investigation in to a wanted subject that was posing as an "escort" on social media. Investigators established communication with the subject and arranged for a meeting. Investigators made contact with Tabitha Danielle Amos [of Wirtz] who was currently wanted on outstanding charges [including possession of a controlled substance, felony endangerment]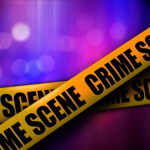 . Amos was arrested on the outstanding charges and is currently being held in the Western Virginia Regional Jail without bond. The case is currently under investigation and additional charges may be pending.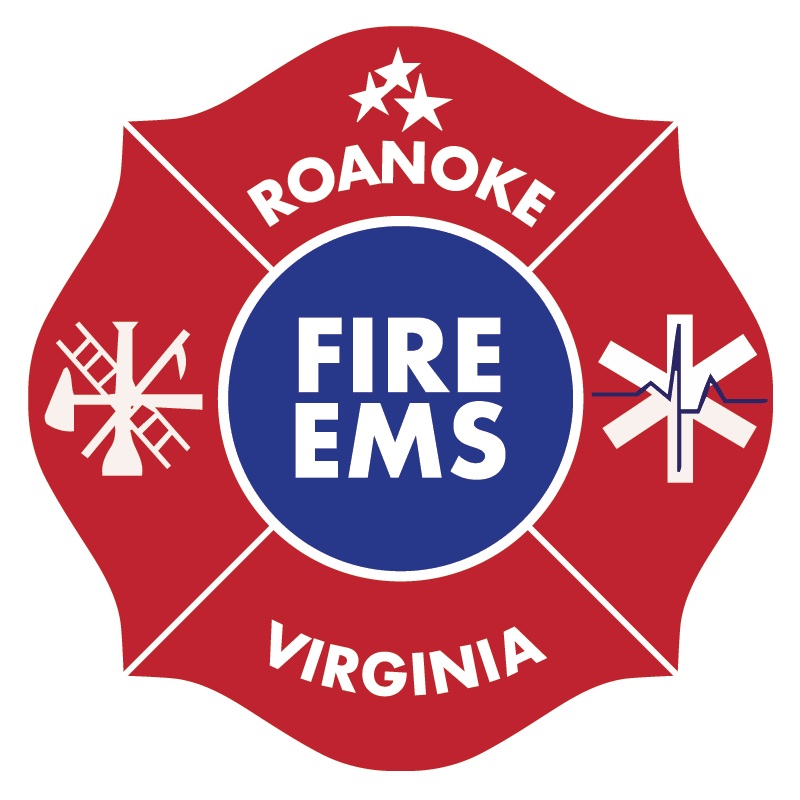 The increasing demand in calls for service over the past decade means new hires and a new ambulance at one Roanoke City fire station. WFIR's Gene Marrano has that story: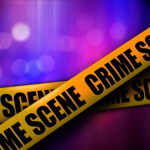 HURT, Va. (AP) — Authorities in Virginia believe a man fatally shot his wife and their 12-year-old son before killing himself. The Pittsylvania Sheriff's Office found three people dead inside a home Friday night. The Danville Register & Bee reports that investigators on Saturday identified the bodies as 44-year-old Jason Davis, 42-year-old Twana Rhodes Davis and their 12-year-old son. Two other women were hospitalized after being shot. They have not been identified.
Pittsylvania County Sheriff Mike Taylor says the boy's body was found in what appeared to be a bedroom. He says the two adults were found in the kitchen. The shooting took place in the town of Hurt, about 45 miles (72 kilometers) east of Roanoke.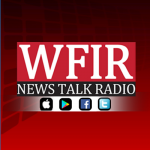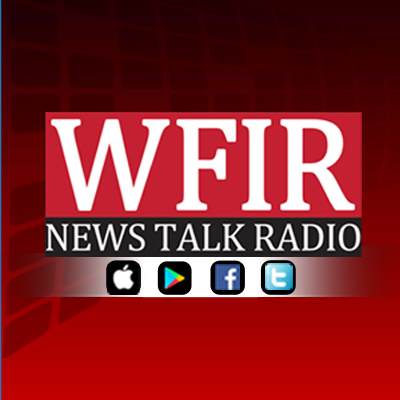 PEARISBURG, Va. (AP) — Virginia authorities say they are searching for two men who escaped from a work detail and stole a car. The Giles County Sheriff's Office issued a news release saying the two inmates fled Saturday morning in Pearisburg. The inmates are identified as 45-year-old John Kenneth Haynes and 36-year-old Ronald Eugene Dalton. Both were wearing work overalls and coats. Authorities say they fled in a 2006 ford Taurus. The sheriff's office news release didn't say what the men had originally been imprisoned for.
The Franklin County Sheriff's Office says a traffic stop two days after Christmas has led to charges of possessing methamphetamine. Officials say a deputy conducted the stop on Brown Hill Road near Ferrum, and a resulting search led to discovery of what lab tests show to be a Ziploc bag containing meth. 32-year-old Bobby Perdue of Henry is currently free on bond.
From the Franklin County Sheriff's Office: On 12/27/18, a deputy with the Franklin County Sheriff's Office conducted a traffic stop in the 1000 block of Brown Hill Rd. in the Ferrum community of Franklin County. A subsequent search of the vehicle located a plastic Ziploc bag containing a crystalline substance that later tested positive for methamphetamine. The driver of the vehicle was identified as 32-year-old Bobby Christopher Perdue. Mr. Perdue was arrested and charged with possession of a schedule I or II controlled substance and released on a $5,000.00 secured bond.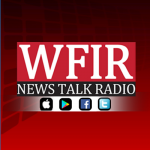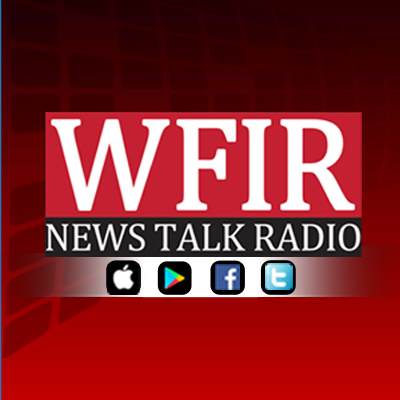 A Roanoke man is charged with stealing about $3,000 worth of cash, jewelry and sterling silver items from a Vinton antiques store. Vinton Police say it occurred last month at Cornerstone Antiques. 31-year-old Matthew Morris was arrested yesterday and faces multiple counts.
From Vinton Police:  On December 15, 2018, officers from Vinton Police Department responded to a burglary call at Cornerstone Antiques located at 123 W. Lee Avenue in the Town of Vinton.  The initial investigation revealed someone had broken into the business after hours and had stolen cash, jewelry, and sterling silver items valued at approximately $3,000.00.  An investigation by Vinton detectives led to the development of a suspect, Matthew David Morris, age 31, of Roanoke, VA.  On 1/2/2019 Matthew David Morris was arrested on charges of burglary, grand larceny and three counts of obtaining money by false pretense – all related to the burglary at Cornerstone Antiques.  He was transported to the Roanoke County Jail.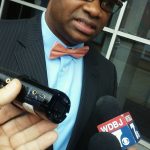 Reporter Andre Whitehead with our sister station WLNI in Lynchburg reports that the woman who filed a police report in October alleging Peacemakers founder Shawn Hunter was stalking her in Bedford has now been charged with filing a false police report. Ana Lee is scheduled to appear in Bedford General District Court on January 10th; the stalking charge against Hunter was dismissed for lack of evidence. Hunter told us recently he plans to file a civil rights suit against the Bedford Police department and Ana Lee.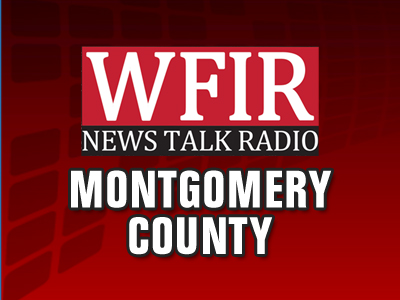 (Update 1/2 1:15PM) The 26 year old Pulaski man who had been on the run from police since Sunday has been caught. WDBJ-7 reports that Cody Drain was found near the 2200 block of Reed Creek Road in Barren Springs. He ran from deputies, who then caught him by the river. The search for Drain started in Montgomery County after he escaped deputy custody early Sunday morning. His escape involved three stolen vehicles, including a deputy's own patrol car. A Volvo believed stolen by Drain was found Monday morning in Rural Retreat in Wythe County
CHRISTIANBURG, Va. (AP) — Authorities in Virginia are searching for a man accused of stealing a sheriff's office vehicle after his arrest on suspicion of drunken driving.
A news release from the Montgomery County Sheriff's Office says 26-year-old Cody Ryan Drain partially removed his restraints, accessed the driver compartment of a sheriff's office vehicle and drove off early Sunday after a deputy took him to a magistrate's office in Christianburg.
The Roanoke Times reports that the deputy's vehicle was found abandoned, but Drain remained at large several hours later.
Authorities say Drain and a 22-year-old woman were arrested after a deputy tried to stop them in a car that had been reported stolen in Pulaski County.
___
(update Monday 11:45am)  Roanoke Police have now charged 41 year old William Kennedy of Union Hall with malicious injury to a law enforcement officer and use of a firearm in the commission of a felony. He is being held in the Roanoke City Jail and additional charges are pending.
From Roanoke Police Department: On the afternoon of December 28, 2018 Salem Police Detectives were in the area of the Extended Stay Hotel on Frontage Rd NW in reference to an investigation of a stolen vehicle from their jurisdiction. Investigation led to the individual involved and Roanoke Police Officers responded to assist with the investigation. Officers made contact with the individual through the door and at one point in the conversation officers heard what they believed to be a gunshot from inside the room. Officers withdrew to a position of safety and notified the Tactical Response Team. The Tactical Response Team responded and took over the incident. The rooms surrounding the room occupied by the involved individual were evacuated for safety and the Hotel staff made accommodations for all those affected.
Officers were in communication with the individual throughout the night. At about 8:30 am on December 29, 2018 the decision was made to enter the room and take the individual into custody. Officers opened the door to the room and introduced chemical agent to gain compliance from the individual at which time the individual fired additional shots in the direction of the officers. Officers utilized less than lethal weapons to take the individual into custody. No one was seriously injured in this incident. The individual was transported to Carilion Roanoke Memorial Hospital for evaluation. The investigation is on going and we will be working with the Commonwealth's Attorney's Officer to determine appropriate charges in this incident. The identity of the adult male involved is being withheld at this time. Once charges are determined an update will be made.