State and National Government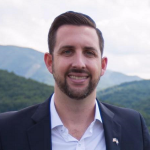 A candidate for the Democratic party's 6th Congressional District nomination says his work building and rebuilding economies overseas can help him lift Roanokers out of poverty. WFIR's Ian Price with that story: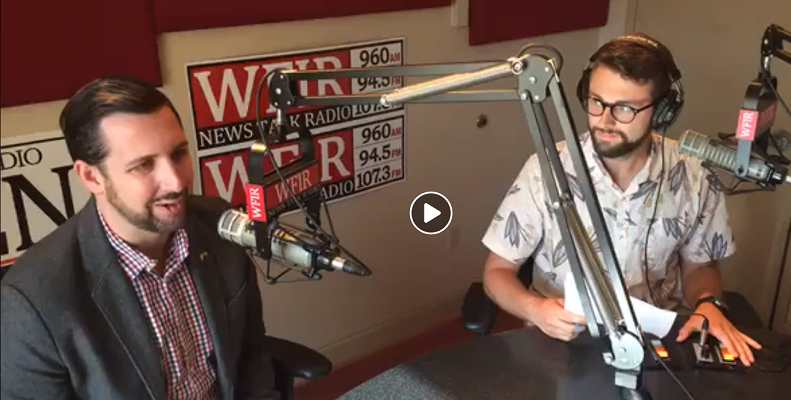 He's worked as a desk clerk in San Diego, a paramedic, and nurse in Washington D.C., and even qualified for the 2008 U.S. Olympic trials. Now Peter Volosin is running for the Democratic party's 6th District Congressional nomination in a June 12th Primary. He joins WFIR Anchor/Reporter Ian Price and Roanoke Valley's Morning News Host Joey Self live in-studio:
From Press Release: Congressman Bob Goodlatte (R-Va.) announced today that Midora Firebaugh, a rising 11th Grade student at North Cross School in Roanoke, is the winner of the Sixth Congressional District of Virginia's 2018 Congressional Art Competition. Her pencil drawing, Memories, will be featured in the Cannon Tunnel of the U.S. Capitol for one year as part of a display of artwork by high school artists from across the nation. Midora resides in Roanoke and is the daughter of Wayne and Lisa Firebaugh. Her art teacher at North Cross School is Amy Jackson.
Goodlatte: "Throughout my time serving the Sixth District, the Congressional Art Competition has been something I've looked forward to each year. I am always impressed by the talent and creativity of student artists in our area, and this year is no exception. I am pleased to announce that Midora Firebaugh, a student at North Cross School in Roanoke, is the Sixth Congressional District of Virginia's 2018 Congressional Art Competition winner! Midora's artwork represents her late grandfather by capturing each object he loved most. Congratulations, Midora! I look forward to this thoughtful drawing representing our part of Virginia in the U.S. Capitol for many to see. Thank you to every student who participated in the Congressional Art Competition as well as the teachers and parents for encouraging them to learn more about art and test out their own talents."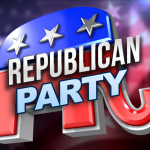 Republicans running in this month's primary for U.S. Senate are taking state legislators to task — those who voted to expand Medicaid coverage as part of the next state budget. Delegate Nick Freitas says fellow lawmakers are buying votes from current constituents at the expense of future ones. Corey Stewart says it is another case of weak Republicans in Virginia voting more like Democrats, and that will lead to more GOP defeats in the commonwealth. WFIR's Evan Jones has the story:
06-01 Candidates-Budget Wrap2-WEB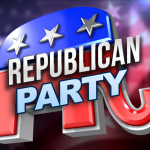 The 5th District Republican Committee has released a list of eight people who have so far expressed an interest in being nominated this weekend to replace Congressman Tom Garrett on the fall ballot. To this point at least, State Senator Bill Stanley is not among them. The nominee will be selected Saturday at Nelson County High School.
From the Fifth Congressional District Chairman: I want to give this update with information relative to the upcoming Fifth Congressional District Committee meeting to select a replacement nominee for the November Congressional election, current as of this morning, Thursday, May 31st.

Last night, the Executive Committee, which is composed of our officers, State Central members, and 3 at-large members, met via a 2 hour and 45 minute conference call. The discussion was wide ranging to address the myriad of details pertinent to conducting a successful meeting to be held on Saturday, June 2nd, commencing at 10:00 a.m. The location for the meeting will be the auditorium of the Nelson County High School, 6919 Thomas Nelson Hwy. (US 29 south bound side), Lovingston, VA 22949.

I want to stress that this is an open, public meeting and the press is encouraged to attend. However, I point out that this is not a convention. The only people that will be permitted to speak are members of the Fifth Congressional District Committee or their proxies, candidates present for nomination at this meeting, appointed officials to conduct the meeting, or individuals recognized by the Chairman during the course of the meeting.

The Executive Committee approved a budget and developed a "Call to Meeting", which will be reviewed this morning and released this evening. The proposed Rules were tweaked after extensive review from the RPV General Counsel and upon receiving new information pertinent to conducting a special meeting to select a replacement nominee.

At present, I have received inquiry or declaration from the following individuals, listed in no particular order: Joe Whited, Denver Riggleman, Martha Boneta, Michael Del Rosso, Michael Webert, Bryce Reeves, Dale Woodson, and Jim McKelvey. I will release more information as it becomes available.

Melvin Adams, Chairman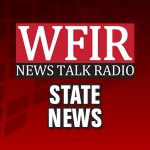 RICHMOND, Va. (AP) – Virginia's Supreme Court has rejected a challenge to the state's 2011 redistricting process and found that 11 challenged state House and Senate districts are constitutionally valid. The high court issued its ruling Thursday in a lawsuit brought by OneVirginia2021, redistricting advocacy group that alleged lawmakers violated a state constitutional requirement that legislative districts be compact. The group argued that the current redistricting process focuses too heavily on protecting incumbents and helping political parties. Last year, a Richmond Circuit Court judge rejected the challenge brought by OneVIriginia2021. The state Supreme Court agreed with the judge's finding that evidence presented at trial would "lead reasonable and objective people to differ" regarding the compactness of the districts and it was "fairly debatable" whether the districts violated the compactness requirement.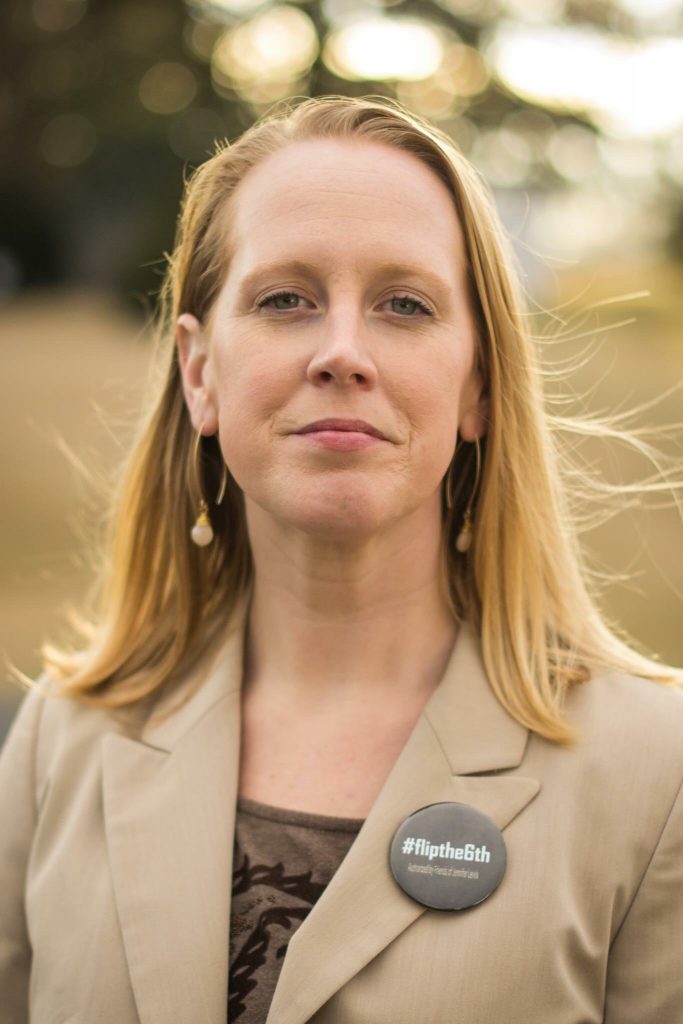 Expanded health care coverage is a core campaign issue for one Democratic 6th District primary candidate, who has weighed in on the General Assembly's vote for Medicaid expansion yesterday. More from WFIR's Gene Marrano:
Click below to hear our extended conversation with Jennifer Lewis: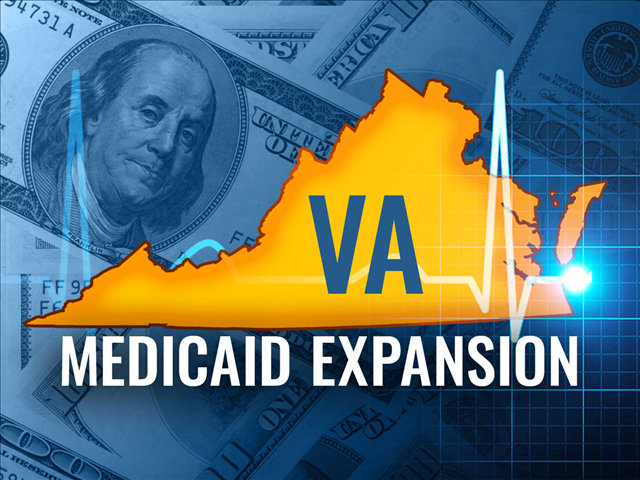 Republican lawmakers said it was the embrace for work requirements for Medicaid recipients that help get the measured passed this year. WFIR's Lillian Boyd with that report.
A bill signed into law yesterday gives many patients with life-threatening medical conditions the right to use unproven drugs that are not yet federally-approved. Congressman Morgan Griffith is one of the measure's original co-sponsors. It is called "Right to Try" legislation that basically permits people with terminal illnesses and have run out of other treatment options to try drugs that have not yet received full Food and Drug Administration approval. WFIR's Evan Jones has more:
Democrats will select their nominee for their 6th Congressional District in less than two weeks. WFIR's Lillian Boyd spoke with Charlotte Moore live in studio. She's one of four candidates vying for the nomination.
5-30 Charlotte Moore Full Interview Web