State and National Government
RICHMOND, Va. (AP) – Virginia House Speaker Kirk Cox is backing a plan to have a bipartisan commission appointed by lawmakers and the governor draw new legislative boundaries.The Republican speaker has opposed plans for similar commissions in the past. But he said lengthy federal court challenges to the maps lawmakers drew in 2011 have prompted him to reconsider.A panel of federal judges recently chose a new redistricting map for Virginia's House of Delegates that could shift some districts toward Democrats and help the party take control in this year's election.The Supreme Court has agreed to hear an appeal of the case some time this year.New maps for the House, state Senate and congressional districts are set to be drawn in 2021.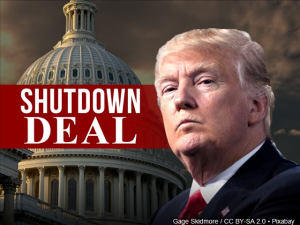 Our representatives in Washington from both parties are sounding relieved that the partial government shutdown is over — at least until February 15th. But that is where the agreement between President Trump and congressional leaders ends for now, as WFIR's Evan Jones reports.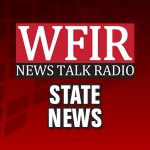 RICHMOND, Va. (AP) — Virginia Supreme Court Justice Elizabeth McClanahan has announced her plans to retire later this year.The Richmond Times-Dispatch 
reports
 that McClanahan notified Chief Justice Donald Lemons that she will retire effective Sept. 1.McClanahan's departure will give Republicans who control the state legislature the opportunity to choose her successor on the seven-member high court. The justices serve 12-year terms.The newspaper reports that state Sen. Ben Chafin, R-Russell, is urging fellow Republicans who control judicial appointments to install his sister on the high court. Judge Teresa Chafin currently services on the Virginia Court of Appeals.The 59-year-old McClanahan was sworn in on the high court in 2011 as the fourth female justice in the court's 232-year history. She previously served two terms on the Virginia Court of Appeals.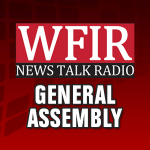 RICHMOND, Va. (AP) — A proposal to ratify the Equal Rights Amendment in Virginia is all but dead. A Republican-controlled committee in the House of Delegates voted down the gender-equality measure Friday. Proponents had hoped the measure still had chance of passage after a subcommittee defeated the measure Tuesday. Friday's vote means the measure has almost no chance of passage this year. ERA proponents had hoped Virginia will become the 38th state to approve the amendment. It would then have met the threshold for ratification in the U.S. Constitution. But even if it's ratified, court battles would likely ensue over a long-passed 1982 deadline set by Congress.
RICHMOND, Va. (AP) _ The Virginia Senate has approved legislation to end the suspension of driver's licenses of people with unpaid court fines and costs. The measured passed Friday with broad bipartisan support but may stall in the GOP-controlled House. Virginia collects about $10 million a year from people paying to reinstate their licenses after they have been suspended for unpaid court courts and fees. Advocates who have pushed for a change in the law say it unfairly punishes poor people. Opponents of the legislation said it would reward criminals. The Legal Aid Justice Center of Virginia has sued over the practice. The group argues that the law violates due process and is unconstitutional.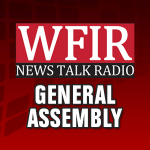 The Virginia Senate has approved legislation that would make it easier to bring a gun to a place of worship. The bill would repeal a law that prohibits people in most cases from bringing guns and knives to a place of worship during a religious service. Even if the bill passes the House of Delegates, Governor Northam is likely to veto it. WFIR's Evan Jones has more: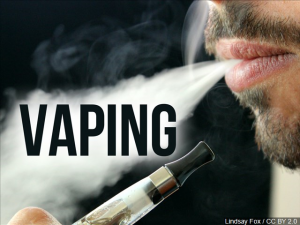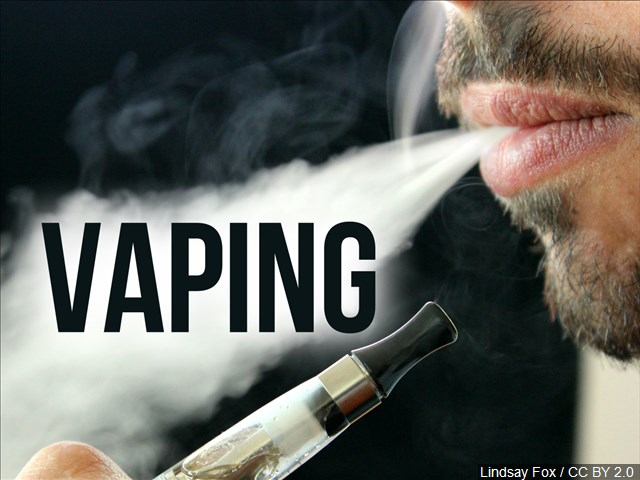 With electronic cigarettes becoming increasingly popular, especially among teens, Virginia lawmakers are considering a proposal to establish a state tax on them, much like tobacco products. But  because any taxation falls under the budget umbrella, the General Assembly may postpone any action on it for a year. WFIR's Evan Jones has more: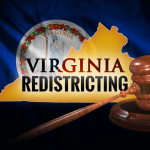 RICHMOND, Va. (AP) — A panel of federal judges has chosen a redistricting map for Virginia's House of Delegates that could shift some districts toward Democrats and help the party regain control in this year's election. The judges ordered a new map after ruling that lawmakers had racially gerrymandered 11 House districts by packing black voters into them. On Tuesday, the judges chose a proposal submitted by a special master. They gave all sides until Feb. 1 to file objections. An analysis by the Virginia Public Access Project says the plan could shift six Republican-held districts toward Democrats, including the district of House Speaker Kirk Cox. He called it "legally indefensible" and said it attempts to "give Democrats an advantage at every turn." Republicans now hold a slim House majority.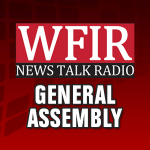 A proposal to ratify the Equal Rights Amendment in Virginia has encountered a setback in the state's House of Delegates. But supporters say the proposal is not yet entirely dead. More from WFIR's Evan Jones:
A subcommittee in the Virginia House of Delegates voted down more than a dozen weapons-related bills last week along party lines, but Virginia's Democratic Governor says he's just asking for a "dialogue." More from WFIR's Gene Marrano: