State and National Government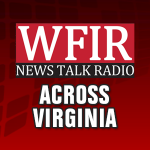 A new poll suggests Virginians are quite optimistic on the direction the commonwealth is heading — but far less so when it comes to the country. The Wason Center at Christopher Newport University asked state residents if they like the direction Virginia is heading, and 64% — almost two-thirds — said they do. Only 35% per cent say they approve of the nation's direction. More from WFIR's Evan Jones.
Click here for full poll results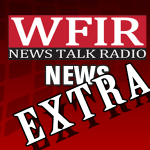 A different take perhaps on "41" – former Reagan White House staffer Ed Lynch – currently the political science department chair at Hollins University, has weighed in on the passing of President George HW Bush:
(ABC News) The official schedule for ceremonies honoring the late George H.W. Bush was released on Saturday. The four-day tribute includes lying in state at the U.S. Capitol for parts of three days, a funeral at the Washington National Cathedral and eventual burial at the George Bush Presidential Library and Museum. The ceremonies will begin on Monday with a departure ceremony at Ellington Field Joint Reserve Base in Houston at 10:30 a.m. Central time. Bush's remains will be flown from Houston to Joint Base Andrews in Prince George's County, Maryland.
There will also be a ceremony on arrival of the former president's remains at Joint Base Andrews at 3:30 p.m. Eastern time on Monday. From there, the president's casket will be taken to the U.S. Capitol in Washington George H.W. Bush's casket will lie in state from 5 p.m. Monday until 10 a.m. on Wednesday. A guard of honor will be in attendance, and the public will be allowed into the Capitol from 7:30 p.m. Monday until 8:45 a.m. Wednesday. Sen. John McCain, a war hero like Bush, is the last person to lie in state at the Capitol following his death in August. Bush called McCain "a patriot of the highest order" following his death.
There will be a departure ceremony for Bush at the U.S. Capitol on Wednesday at 10 a.m. and his casket will arrive at the Washington National Cathedral five miles away at 11 a.m. The funeral at the Washington National Cathedral, set to be attended by a wide array of former presidents and politicians, including Donald Trump, will last 90 minutes. Following the funeral, Bush will return to Joint Base Andrews at 1:15 p.m. and depart back to Houston. His arrival at Ellington Field is expected at 4:30 p.m. Central time on Wednesday. Bush will then lie in repose at St. Martin's Episcopal Church in Houston, where first lady Barbara Bush's funeral was held in April.
The president's casket will depart by railroad on Thursday at 12:30 p.m. CT and arrive at Texas A&M University in College Station, home to the George Bush Presidential Library and Museum, at 3:45 p.m. Bush, an admirer of trains, has had a special one with a glass viewing car designed to carry his remains to internment.
 WASHINGTON, DC – Congressman Bob Goodlatte (R-Va.) issued the following statement today following the news that George H.W. Bush, the 41st President of the United States of America, has died at age 94. "I was deeply saddened to learn of the passing of former President George H.W. Bush. He led an amazing life of public service. He guided our nation and the world with his leadership during the end of the Cold War and the first war in Iraq. In 1988, I had the honor of chairing his campaign for President in the 6th District of Virginia and attending the Republican National Convention in New Orleans as a delegate. President Bush will be remembered as a dedicated public servant. My thoughts and prayers are with his family."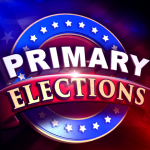 RICHMOND, Va. (AP) _ Virginia Republicans have asked a federal court to move Virginia's 2019 primary schedule back three months to allow the U.S. Supreme Court to settle a redistricting lawsuit. The Richmond Times-Dispatch reports House of Delegates Speaker Kirk Cox Wednesday formally requested Wednesday the district court suspend efforts to redraw 11 House districts found to be racially gerrymandered. Republicans have appealed the ruling that the districts are unconstitutional to the Supreme Court in an attempt to stave off a new, more Democratic-friendly map. A Supreme Court ruling isn't likely to come until May or June. Legislative primaries are scheduled for June 11, which Cox wants rescheduled to Sept. 10. A court-appointed expert is scheduled to file a redrawn map Dec. 7. Democratic Gov. Ralph Northam said Wednesday he hopes the outstanding legal issues are quickly resolved.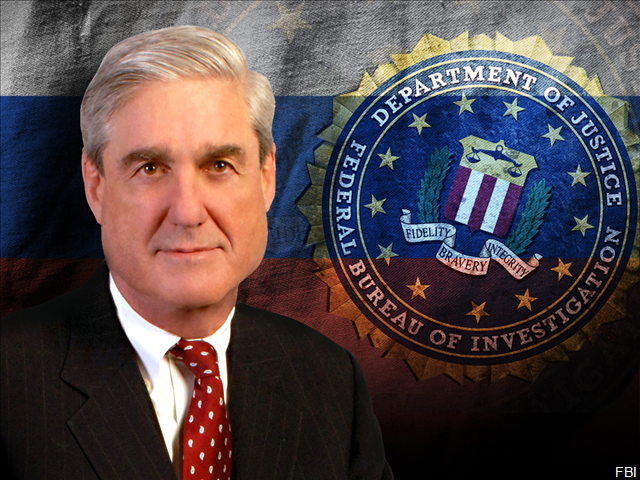 Virginia U.S. Senator Mark Warner is urging Congress to pass legislation to keep Special Counsel Robert Mueller's Russia Investigation from being slowed down or stopped. WFIR's Ian Price has more:
Joe McNamara was sworn in today to his new position in the House of Delegates. McNamara won a special election earlier this month to succeed Greg Habeeb in the 8th District. He will serve the one year remaining on the term before the seat is again up for election, this time for a full two-year term, next November.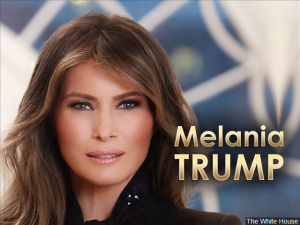 First Lady Melania Trump — and two Trump administration cabinet secretaries — are scheduled to participate in a Liberty University town hall discussion on the opioid crisis. Liberty announced via Twitter that Homeland Security Secretary Kirstjen Nielsen,  U.S. Secretary of Health and Human Services Alex Azar II and political commentator and author Eric Bolling will also be among the participants. The event is scheduled for next Wednesday as part of Liberty's regular convocation series.
From Liberty University: On Wednesday, Nov. 28, Liberty's Convocation, will feature a town hall discussion of America's opioid crisis. Special guests will include first lady Melania Trump, political commentator and author Eric Bolling, Secretary of Homeland Security Kirstjen Nielsen, Secretary of Health and Human Services Alex Azar II, actress, producer, and author Dianna Hart. Liberty President Jerry Falwell and his wife Becki Falwell will join the discussion, to speak about Liberty University's proactive measures to fight the opioid crisis.
The opioid crisis facing America is a huge challenge. According to the Centers for Disease Control and Prevention, more than 115 people die in the U.S. every day from opioid overdose, and the National Institute on Drug Abuse reports roughly 21 to 29 percent of all patients who are prescribed opioids will abuse them.
Convocation starts at 10:30 a.m. EDT. Liberty will stream the event live on Facebook.
RICHMOND, Va. (AP) — The top Democrat in the Virginia House of Delegates plans to leave his leadership role.
News outlets report House Minority Leader David Toscano has told members of his caucus he'll step down from his leadership post next year.
Toscano said the demands of being minority leader had grown too intense.
Democrats made dramatic gains in the state House after a wave election last year. But Republicans still hold a 51-49 advantage.
Toscano's successor could be the next House speaker if Democrats win a majority next year.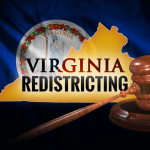 WASHINGTON (AP) _ The Supreme Court will hear an appeal by Virginia Republicans who are trying to preserve state legislative districts that have been struck down by a lower court as racially discriminatory. The court's action Tuesday comes in a case involving 11 districts in the Virginia House of Delegates. Democratic voters accused majority Republicans of packing black voters into certain districts to make surrounding districts whiter and more Republican. A three-judge federal court in Virginia ruled 2-1 in June in favor of the Democratic voters and has appointed a redistricting expert to draw a new legislative map. The Supreme Court already has ruled once in the case. Last year, the justices voted 7-1 to throw out an earlier ruling that had upheld the challenged districts.