State and National Government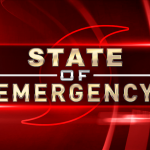 Emergency management officials say while Virginia appears all but certain to avoid the worst of Florence, the state is still prepared to respond to any significant flooding that is still possible in southwest regions into early next week. Some response resources are already in place in the southwest, and more can be brought in if needed.  WFIR's Evan Jones has the story.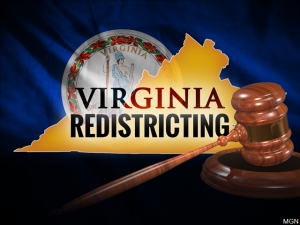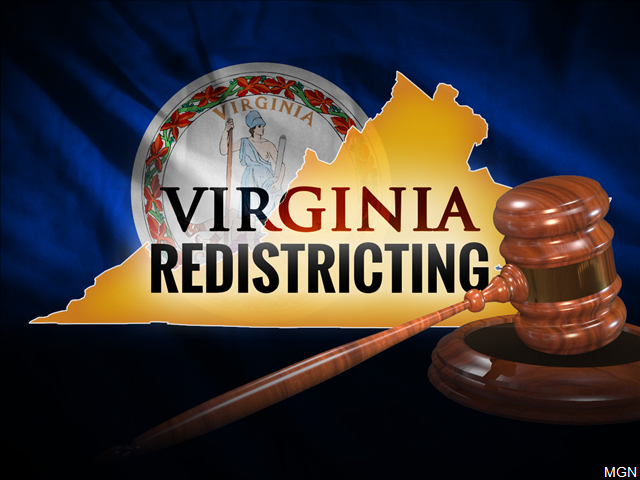 RICHMOND, Va. (AP) _ Virginia's attorney general is asking federal judges to redraw 11 state House districts found to be unconstitutionally gerrymandered and not wait for the General Assembly to do the job. Attorney General Mark Herring filed his request Monday for the court to begin the process of drawing new maps. Herring, a Democrat, said Virginia Republicans "have made clear" they don't plan to create a new map by an Oct. 30 court-ordered deadline. The court ruled in June that lawmakers illegally packed black voters into the 11 districts and ordered a new map drawn. Republicans are appealing that ruling and have said they are open to working with Democrats on a remedial plan. A federal court had to redraw Virginia's congressional map two years ago after lawmakers failed to do so.
As controversy surrounds Trump White House, the President continues to hold up the surging economy as proof that his way works. But a local Congressional candidate says "pump the brakes" a bit – more from WFIR's Gene Marrano:
9-10 Cockburn-Economy Wrap#1-WEB
Click below to hear a full-length conversation with Leslie Cockburn:
U.S. Sen. Mark R. Warner (D-VA), Vice Chairman of the Senate Select Committee on Intelligence, released the following statement after George Papadopoulos, a former Trump campaign adviser, was sentenced for lying to the FBI about his interactions with suspected Russian intermediaries during the 2016 presidential campaign:  "Despite constant attacks by the President and his allies, Special Counsel Robert Mueller and his team have once again demonstrated that they are conducting a serious, professional investigation into the Trump campaign's contacts with Russians during the 2016 election.
 "As an influential foreign policy adviser to the Trump campaign, Mr. Papadopoulos was informed that Russia had 'dirt' on Hillary Clinton in the form of 'thousands of emails' at a critical time during the campaign. He also had access to, and communications with, the campaign's top leaders. That's not conjecture – that is according to Mr. Papadopoulos himself. "I still have significant questions about how high that information went, and I know the Senate Intelligence Committee would like to hear directly from Mr. Papadopoulos."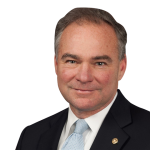 U.S. Senator Tim Kaine released the following statement today on his decision to vote against the nomination of Judge Brett Kavanaugh to the Supreme Court:  "I will oppose the nomination of Judge Brett Kavanaugh to the United States Supreme Court. I have diligently studied his record of academic writings and judicial opinions. I have read the limited documents we've been provided from his time working for Independent Counsel Kenneth Starr and the Administration of President George W. Bush. I have interviewed him face-to-face in my office. And I have observed his testimony before the Senate Judiciary Committee. I conclude that Judge Kavanaugh should not be confirmed to the Supreme Court, particularly at this pivotal time in our nation's history, because he cannot be counted on to serve as an independent check on the President or to uphold critical precedents that affect the well being of millions of Americans.
RICHMOND, Va. (AP) — A Virginia state senator has made a second trip to Syria to voice support for Syrian President Bashar Assad. Syria's state-run news agency reported Wednesday that Dick Black returned to Damascus to offer praise for Syria's efforts at fighting terrorism. Black is a part-time state senator and an outspoken social conservative. He has frequently praised the Assad government while criticizing U.S. foreign policy in the Middle East. The U.S. has twice struck Syrian military installations in response to alleged poison gas attacks. The Syrian government denies ever using chemical weapons during its seven-year-long civil war. Black visited Syria in 2016 where he met with Assad government officials and promised to advocate for better relationships between Assad and the U.S.
Earlier this summer six Roanoke College students and two faculty members traveled to South Korea, to conduct research on North Korean refugees living there. Anna Ford is a senior majoring in International Relations; she and others from Roanoke College who went on the research trip to South Korea will speak about that experience tomorrow night, during a casual discussion at Mill Mountain Coffee in Salem, beginning at 8-pm.
A third-party U.S. Senate candidate is suggesting a national holiday he would call Tax Freedom Day. Details from WFIR's Ian Price:
Former Delegate Greg Habeeb may have left the General Assembly, but he isn't leaving Richmond. Habeeb will oversee the Gentry Locke law firm's expansion to the capital city, leading the firm's government and regulatory affairs team there. WFIR's Evan Jones has more:
With the Labor Day holiday now over the traditional campaign season is here. One local politician sitting it out is Roanoke's retiring Congressman, Bob Goodlatte. More from WFIR's Gene Marrano: