State and National Government
UPDATE: The stage is now officially set for the 5th Congressional District race in November. Democrats  nominated Leslie Cockburn Saturday to face first-term Republican Tom Garrett.
PREVIOUS: Democrats in Virginia's 5th Congressional District are expected to formally nominate Leslie Cockburn Saturday as their candidate to challenge Tom Garrett this fall. Cockburn's background is in investigative journalism — including at 60 Minutes, where she won several national awards. Cockburn has already won a majority of 5th District Democratic delegates through local caucuses to tomorrow's nominating convention. She spoke with WFIR's Evan Jones:
05-04 Leslie Cockburn Wrap1-WEB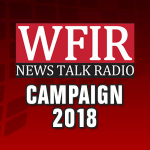 RICHMOND, Va. (AP) – A Virginia Republican is suing to try and get on the primary ballot for a U.S. Senate race. Ivan Raiklin filed a lawsuit in federal court Tuesday against the Republican Party of Virginia and the state Board of Elections. He alleges that party and state officials have unfairly kept him off the GOP primary ballot even though he collected the required number of signatures. Party spokesman John March said the party followed the law in certifying candidates but declined to comment specifically on the lawsuit. Three Republicans qualified: Corey Stewart, chairman of the Prince William Board of County Supervisors; Nick Freitas, a state delegate; and E.W. Jackson, a minister. The winner of the June 12 primary will take on incumbent Democrat Sen. Tim Kaine in the general election.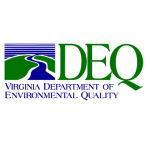 RICHMOND, Va. (AP) – Virginians can start weighing in on whether they believe the water quality approvals granted for two natural gas pipelines are adequate to protect the state's waterways.
The Department of Environmental Quality made available on Friday information and instructions for a 30-day public comment period about the water permits for the Mountain Valley and Atlantic Coast pipelines.
The comment period opens Monday. It was initiated by the State Water Control Board earlier this month.
Critics have argued the review process the U.S. Army Corps of engineers used for the permits was overly broad and DEQ should have done a stream-by-stream study.
The department has said the reviews are adequate, and the pipeline companies say they've undergone a thorough, fair environmental review process.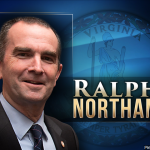 Governor Ralph Northam is scheduled to throw out the first pitch at tonight's Salem Red Sox home game. In Roanoke earlier this week Northam said he aims to do better than the notoriously bad first pitches thrown by 50 Cent and the Mayor of Cincinnati – among others. Game time tonight in Salem is 7:05. The first pitch from Northam will come right before that.
One of the three Republican candidates for U.S. Senate says he is getting his campaign into high gear now that the General Assembly session is mainly over. Delegate Nick Freitas officially opens his campaign headquarters tonight in Charlottesville, and in advance of that, he spoke with WFIR's Evan Jones, a conversation that turned to the federal government's role in approving the Mountain Valley and Atlantic Coast Pipelines: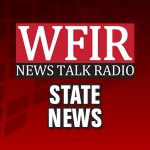 RICHMOND, Va. (AP) _ Virginia Gov. Ralph Northam has signed a bill requiring jails and prisons to supply feminine health products to inmates for free. WVIR-TV reported Wednesday that House Bill 83 will go into effect on July 1. State jails and prisons used to decide individually what they would charge for pads and tampons. Incarcerated women sometimes had to pay up to several dollars. This law now requires the Department of Corrections to ensure a free supply at every jail and prison in the state. The bill was introduced by Rep. Kaye Kory, D-Fairfax County, and unanimously passed by the House and Senate.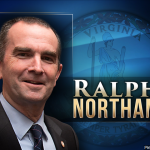 Its Ralph Northam's turn in the "hot seat" now on the monthly "Ask the Governor" radio show – but he seemed pretty comfortable yesterday addressing a topic Terry McAuliffe did every month. More from WFIR's Gene Marrano: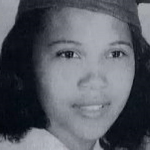 Virginia is now honoring a civil rights hero whose school walkout she led in 1951 later became part of the landmark Supreme Court decision outlawing school segregation. Barbara Johns was 16 when she helped lead a strike protesting the very unequal conditions among schools in Prince William County — and did so in the face of threats to her life. Yesterday, and for the first time, Virginia officially honored Barbara Johns. WFIR's Evan Jones has more:
Virginia Democrats in the congressional district that includes Charlottesville and Danville have picked a former journalist to face incumbent GOP Rep. Tom Garrett in the general election.
Democrats finished a week-long caucus Saturday by picking Leslie Cockburn the unofficial winner. She previously worked for 60 Minutes and Vanity Fair and beat out Roger Dean Huffstetler, a former Marine, and Andrew Sneathern, a former prosecutor.
Cockburn's victory will be made official at convention next month in Farmville. Cockburn said her opposition to President Donald Trump helped inspire her to run for office.
Trump won Virginia's 5th congressional district in the 2016 election. Garrett is a former state senator seeking a second term in Congress.
(ABC News) Barbara Bush was remembered at her funeral as a loving wife, mother and friend with a devilish sense of humor and who represented the best of the World War II generation.  "Barbara Bush was the first lady of 'the greatest generation,'" presidential historian Jon Meacham, a friend of the Bush family, said in a eulogy at Saturday's funeral service in Texas that drew signatories from across the nation and around the world.
Meacham recalled the snowy-haired former first lady's "long and consequential life," not least her promotion of literacy, her quick-witted humor and her trademark faux pearls. "She was candid and comforting," Meacham said, describing her as a "point of light" who "kept everything and everyone together."
Some 1,500 guests filled St. Martin's Episcopal Church in Houston for the service. Barbara Bush, who died on Tuesday at the age of 92, had requested in her last wishes a modest funeral at the Gothic-style cathedral, where she and her husband, former President George H.W. Bush, were devoted members for decades.