Local Government, Civic Affairs and Education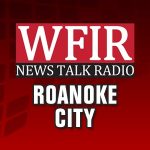 The Melrose-Rugby and Melrose-Loudon Neighborhoods should be less cluttered improved on Saturday after the first-ever "Clean Sweep" event, as WFIR's Gene Marrano reports:
WASHINGTON (AP) — President Donald Trump has named Brett Kavanaugh as his second nominee to the Supreme Court, setting up a ferocious confirmation battle with Democrats as he seeks to shift the nation's highest court further to the right. The president made his announcement in a nationally-televised broadcast tonight from the White House.
Kavanaugh is likely to be more conservative than Justice Kennedy on a range of social issues. At the top of that list is abortion. A more conservative majority could be more willing to uphold state restrictions on abortion, if not overturn the 45-year-old landmark Roe v. Wade decision that established a woman's constitutional right.
Kennedy's replacement also could be more willing to allow states to carry out executions and could support undoing earlier court holdings in the areas of racial discrimination in housing and the workplace. Kennedy provided a decisive vote in 2015 on an important fair housing case.
While the president has been pondering his choice, his aides have been preparing for what is expected to be a tough confirmation fight. The White House said Monday that former Arizona Sen. Jon Kyl would guide Trump's nominee through the grueling Senate process.
Kyl, a former member of Republican leadership, served on the Senate Judiciary Committee before retiring in 2013. He works for the Washington-based lobbying firm Covington & Burling. The White House hopes Kyl's close ties to Senate Republicans will help smooth the path for confirmation.
Trump is hoping to replicate his successful nomination of Justice Neil Gorsuch last year. The president has spent the days leading up to his announcement discussing the pros and cons of various contenders with aides and allies. In addition to Kavanaugh, in recent days he expressed renewed interest in Hardiman, the runner-up when Trump nominated Gorsuch, said two people with knowledge of his thinking.
With Democrats determined to vigorously oppose Trump's choice, the Senate confirmation battle is expected to dominate the months leading up to November's midterm elections. Senate Republicans hold only a 51-49 majority, leaving them hardly any margin if Democrats hold the line. Democratic senators running for re-election in states Trump carried in 2016 will face pressure to back his nominee.
Trump's success in confirming conservative judges, as well as a Supreme Court justice, has cheered Republicans amid concerns about his limited policy achievements and chaotic management style. Of the court's liberal justices, Ruth Bader Ginsburg is 85 and Stephen Breyer turns 80 next month, so Trump may well get another opportunity to cement conservative dominance of the court for years to come.
Some dogs, cats – even rabbits and a few pot-bellied pigs – are all looking for new homes. Those considering adoption can get up close and personal at the Berglund Center next weekend as WFIR's Gene Marrano reports: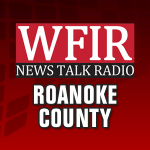 The Roanoke County Board of Supervisors got an earful at their meeting last week about flooded backyards after the May 27 rainstorm. One supervisor especially felt their pain as WFIR's Gene Marrano reports: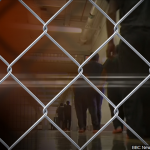 ROANOKE, Va. (AP) — A judge is set to hold a status conference in a federal civil-rights lawsuit filed on behalf of immigrant teens who allege they were severely abused inside a Virginia juvenile detention center.
The Associated Press reported last month on sworn statements from six Latino teens who detailed abuse they said they endured at the Shenandoah Valley Juvenile Center.
The teens said they were beaten while handcuffed, locked up for long periods in solitary confinement, and left nude and shivering in concrete cells.
Lawyers for the detention facility have denied all allegations of physical abuse.
U.S. District Judge Elizabeth Dillon has scheduled a telephone conference call Tuesday to get an update on the case from lawyers for both sides.
Gov. Ralph Northam has ordered state officials to investigate the claims.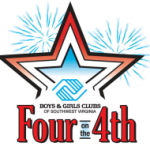 There's still time to enter Wednesday morning's Four on the 4th race that supports the Boys & Girls Club of Southwest Virginia. Sign up via the Four on the 4th website through 7-pm tomorrow, at Fleet Feet Sports today and tomorrow or on site before the 8am race on Wednesday. It starts and ends behind the City Market building. Libby Dembski is the resource development coordinator; she says in its 7th year the Four on the 4th – as in 4 miles – has raised more than $100,000 for Boys & Girls Club youth programs. The first 450 runners who sign up get a beach towel; there's also a 1-mile fun run.
From Roanoke County School Board
: The lone bid of $48.7 million submitted on June 7, 2018 for the Cave Spring High School renovation and expansion project was a shock to the School Board and the community.
During the June 12, 2018 school board meeting, the board examined several initial options to move the project forward.  The board authorized the superintendent and two board members to investigate additional options.  The charge was to attract more firms to submit bids, drive significant costs out of the project and to maintain the original design and functionality.
The superintendent, board members and the architect worked together to achieve those goals.
We believe we have achieved those goals and we are ready to rebid the project. With this tentative timetable, the architect would have the project plans ready for bids by the first of August with construction possibly beginning during winter break 2018. If the project starts at this time, we hope the project could be competed within the established timeline of June 2020.
The risk, however, is that this second round of bids could come in higher than the current budget allows. We feel that we have laid the groundwork for true market bids to be submitted when the project is re-advertised.
As this project continues, we will provide regular updates on the CSHS construction project website at http://bit.ly/CSHSproject.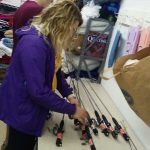 Keystone Community Center – located in the heart of Southeast Roanoke- is teaching children at a young age that you don't need electricity to provide food for your family. WFIR's Gene Marrano reports.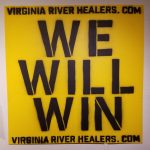 Eminent domain – the taking of private land for the "public good" – was one tool that paved the way for the Mountain Valley Pipeline. An infamous eminent domain case that made its way to the U.S. Supreme Court in 2005 is now a movie being screened tonight at the Grandin Theatre as WFIR's Gene Marrano reports: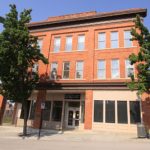 At one time Henry Street in Roanoke's Gainsboro neighborhood was a focal point for live music. A snapshot of that past returns on Saturday with a benefit concert as WFIR's Gene Marrano reports: