Local Government, Civic Affairs and Education
Vice-President Mike Pence told Liberty University's 2019 graduating class that freedom of religion is under assault in the United States, and attacks on people of faith must stop. Pence delivered the commencement ceremony's keynote address at Williams Stadium, two years after President Trump spoke to the 2017 graduates. Pence said the Trump administration will always work to protect religious liberty. Here is a portion of  his address: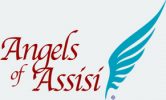 A community pet clinic and adoption center in Roanoke is making plans for a new home, according to WDBJ-7. Angels of Assisi offers services for pets and their owners at its current location on Church Avenue. The organization hopes to construct a new building on vacant property at the corner of Elm Avenue and Franklin Road, across from Fire Station number 1.
A rezoning request filed with the Roanoke Planning Commission says the organization is planning a two-story building with approximately 7000 square feet per floor, and associated off-street parking. The vacant lot was once home to a service station many years ago.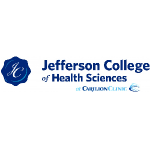 It's the last hurrah this morning for Jefferson College of Health Sciences – the final commencement ceremony under that name before the school merges with Radford University. WFIR's Gene Marrano spoke with schools president yesterday:
Click below to hear our complete in-studio conversation with Dr. NL Bishop